As we are now roughly in the middle of summer here in New Zealand, those of you who don't have sunglasses yet will be regretting that decision so here's something to help with that!
Sunglasses, they are an absolute summer staple down under thanks to the high level of UV radiation that we are exposed to. While they protect your precious eyes from the sun, a pair of shades also makes you look 100x times cooler (not scientifically proven) which makes a strong case to have one. With this conundrum in mind, I went shopping. Given the COVID filled year we have had, I was keen to spend my money with a smaller company or start-up as opposed to the big corporates. That's when I found SunGod! Actually, they found me through Instagram ads but we will put that thought aside for now.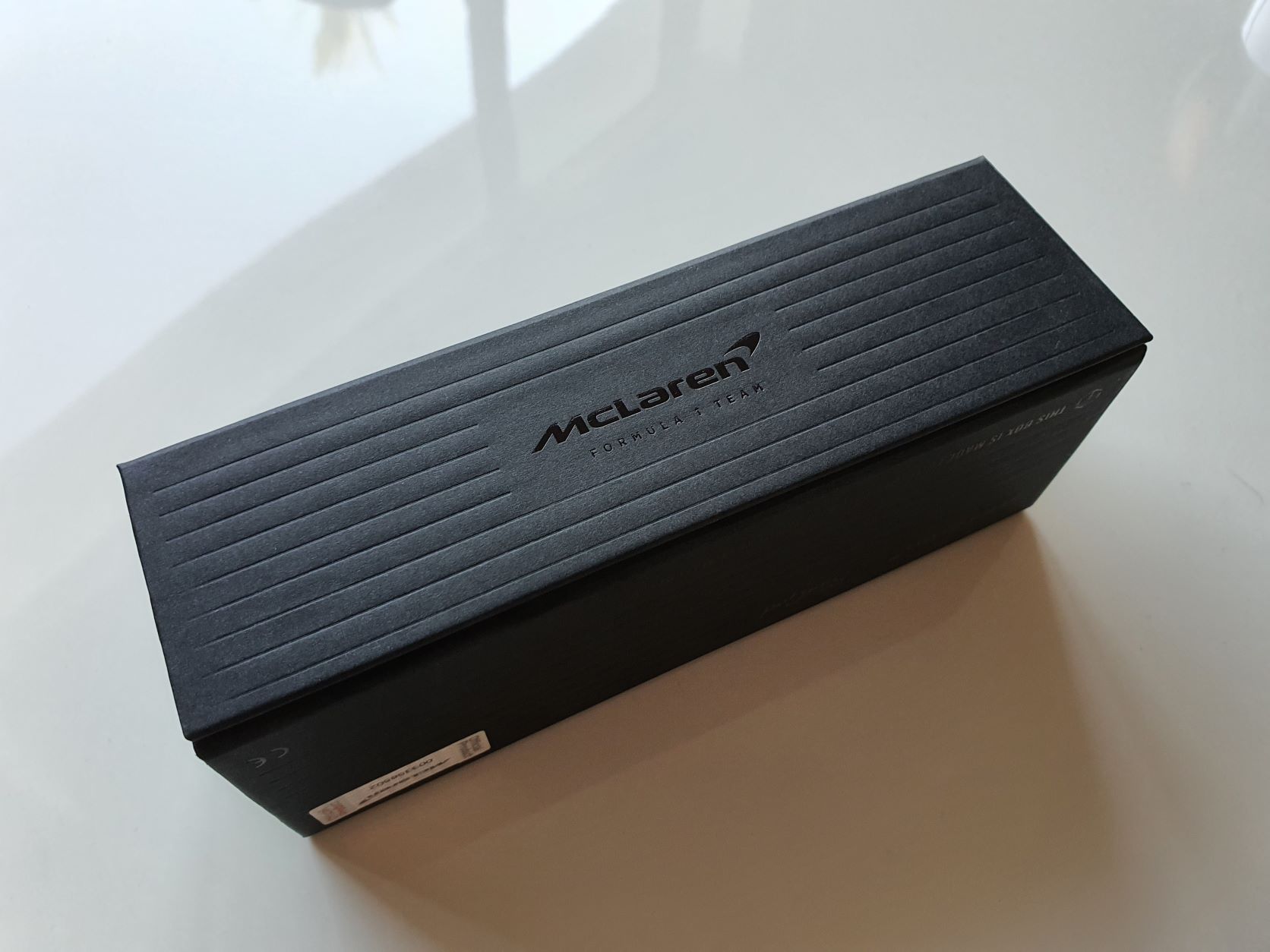 As a car enthusiast, I like the other accessories in my life to reflect some sort of motoring spirit. Things like watches, shoes and sunglasses of course! Thus, I went shopping once again to see if I could find a pair that ticked my two boxes which were race inspired and made by a small firm. That quest led me back to SunGod and their McLaren Formula 1 Team Collection. Within this special edition series, there were two options that caught my eye. Those were the 'DR3 Renegades' and the 'LN4 Sierras', inspired by the team's two drivers.
Upon reading some more about which frame would suit my face, I went with the 'LN4 Sierras' as you will see below. For a total of NZD $174, I got an excellent pair of sunglasses and they were shipped to me within 10 days!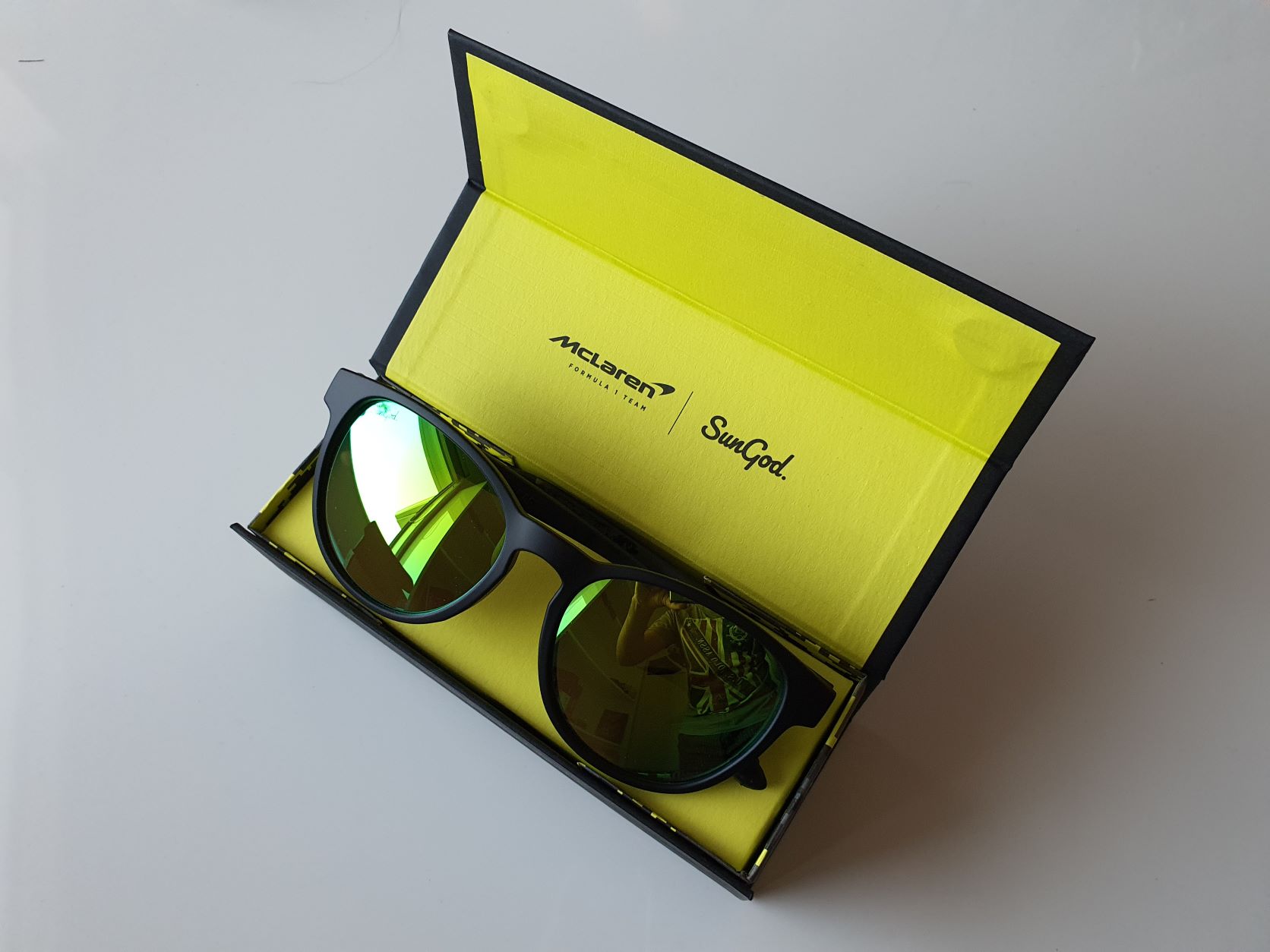 The glasses arrived in a McLaren F1 Team branded hard case which when opened reveal some literature about how a collaboration between these two brands came about. Underneath that, you will find the glasses hidden in a soft case that doubles up as a microfibre cloth to clean the glasses. If you want another hard case, that can be had for just $1 extra. At checkout, I had the option of either paying $30 something for express shipping or donating $1 to one of the pre-selected environmental charities to get a hard case for free. The case itself is also made from recycled plastic, further backing up the company's mission!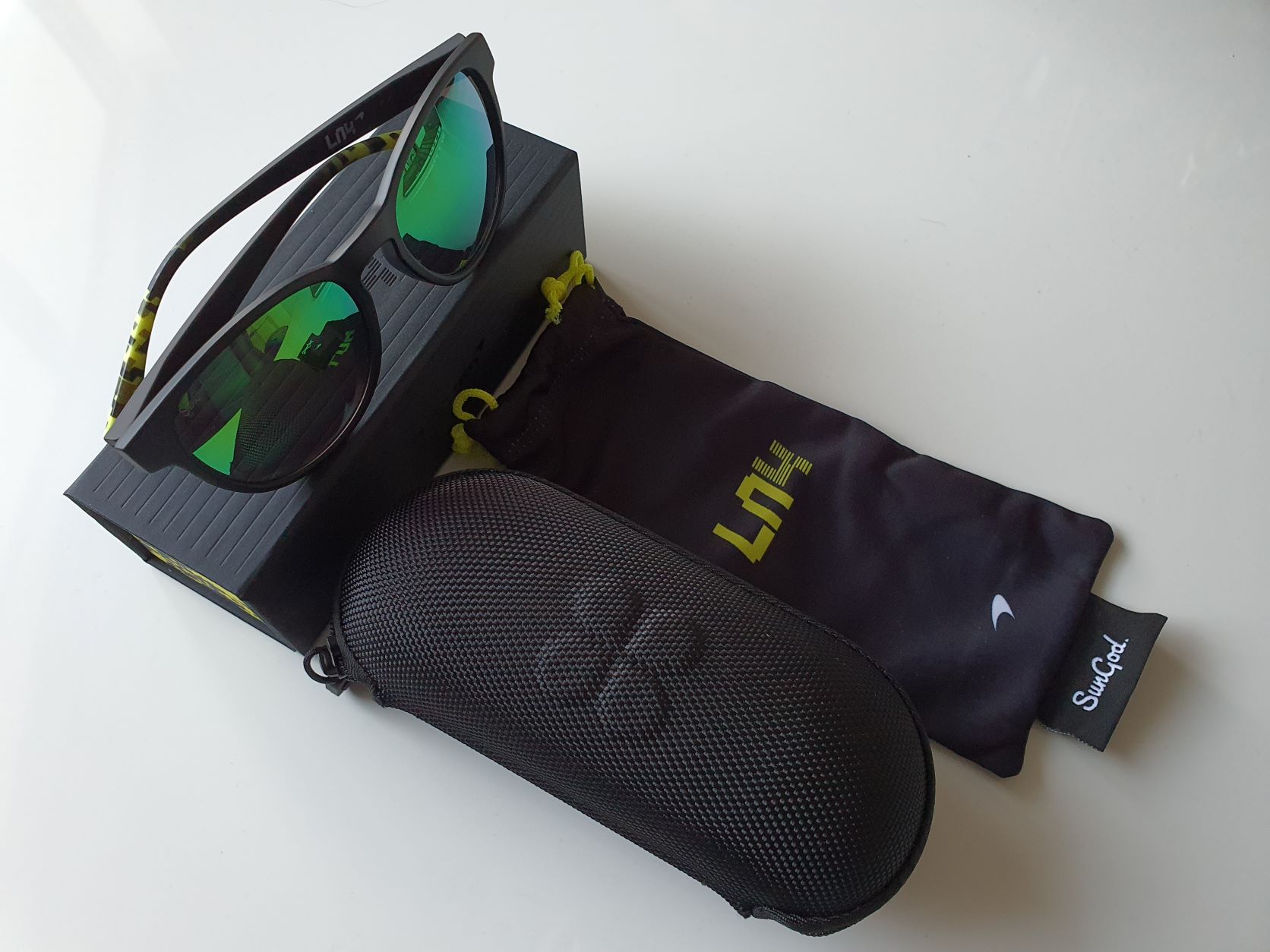 The glasses themselves rarely leave my face now with the light weight making me forget I'm even wearing them at times! Reflective lenses also give these glasses a race helmet style look which adds to that motoring flavour that I was looking for. Admittedly, it's a great product but it was SunGod's mission that really sold me on it.
As a brand, they readily focus on using recycled materials in their products and actively try to reduce waste. As such, the glasses come with a lifetime warranty where SunGod will fix them for free even if you have clumsily broken them! They are also part of the '1% for the planet' movement and often collaborate with sporting ventures that promote sustainability. This is the sort of brand that I had no qualms about giving my money too. On the plus side, their products are worn by extreme athletes in various sporting disciplines so they should be more than enough for me!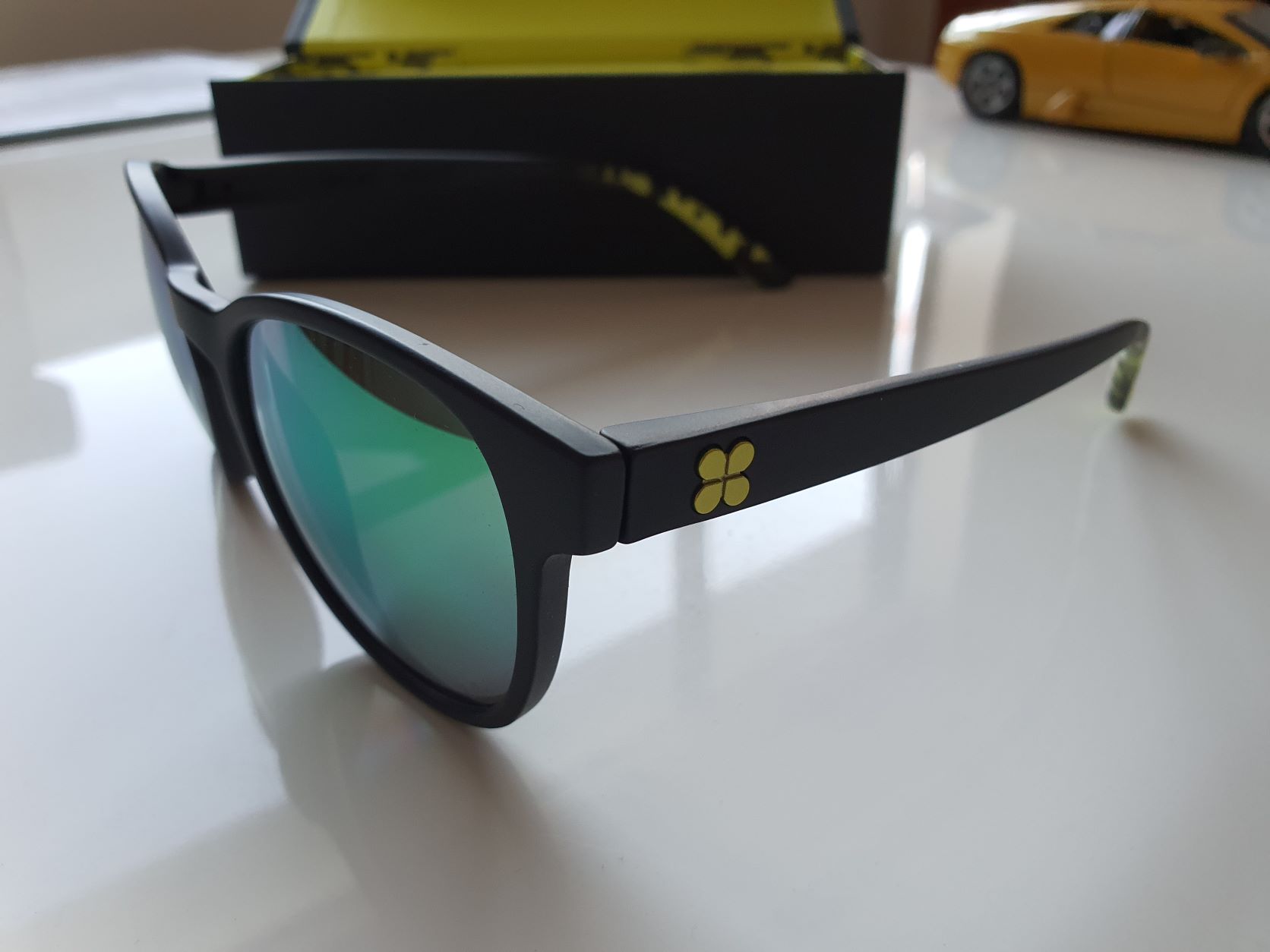 Having worn these glasses almost everyday for a month now, I can safely say that I have no regrets about buying the 'SunGod McLaren F1 Team LN4 Sierras' despite the long name!
Thanks for reading! For more lifestyle news and reviews, check out Tarmac Life.
Words and pictures by Matthew D'Souza. This is not a sponsored review/post.