Evidently Mazda are making the most of the new large modular platform, not only has the premium car brand launched their all-new CX-60 on it, but they've also added another brand-new nameplate to it, the 7-seater CX-90. It's a majestic monster and we got to test it out.
First of all, let's talk specifications. There appears to be a trend right now for car brands to only offer one version of a particular nameplate, and when it comes to the all-new CX-90 Mazda has followed suit, but in this case it is the top of the line Takami spec. What they haven't done though is follow the crowd when it comes to the powertrain. Rather than lowering the cc's or offering a diesel, their new, luxury SUV comes with a hefty 3.3L Inline 6 turbo petrol MHEV – and we love it.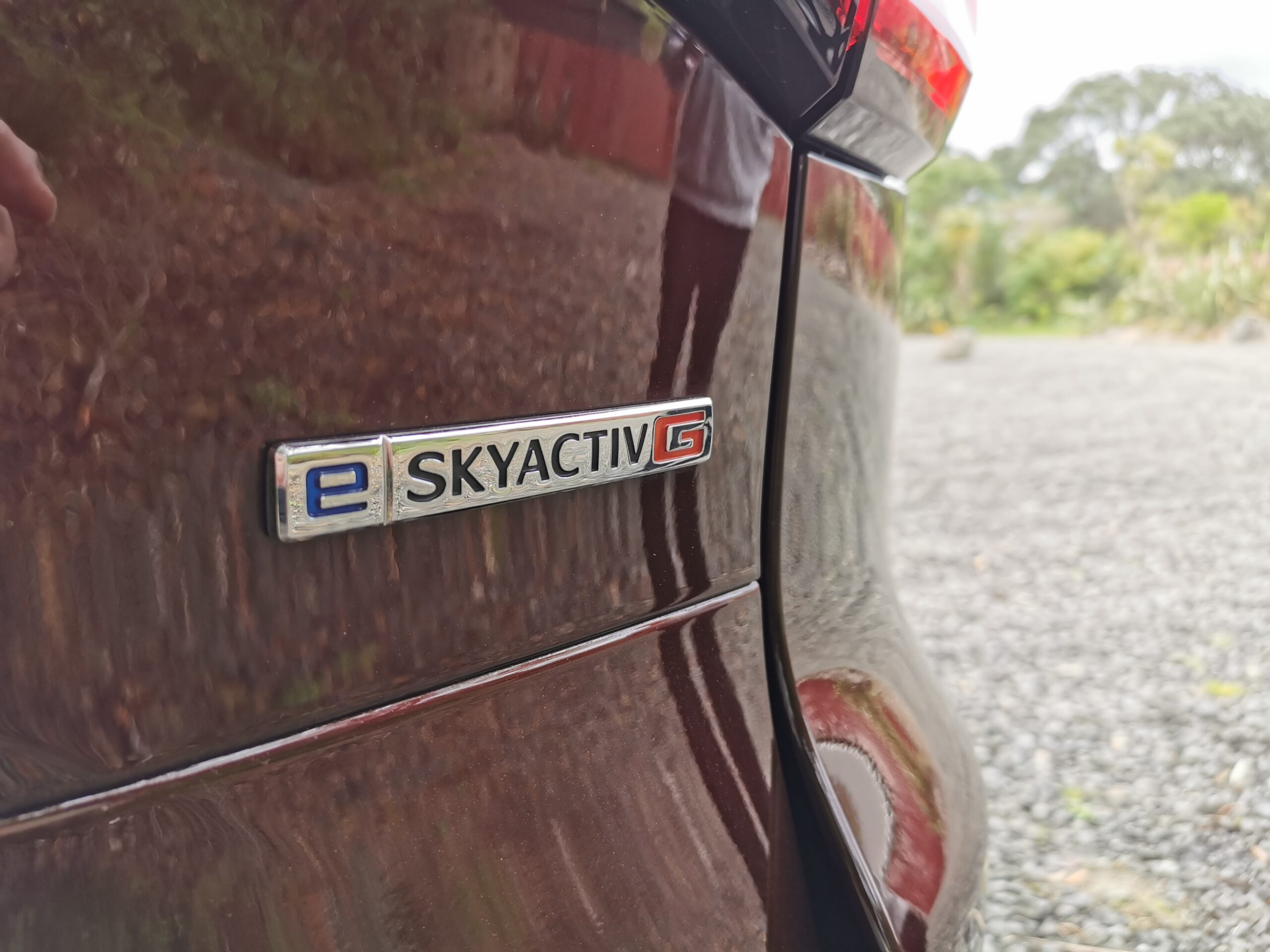 In my opinion, moving to a straight-six, big cc, turbo engine is a bold move (and very anti EV) but from a driver's point of view the reward is almost as instant as the MHEV boosted acceleration it produces, and what's more, boasting 254kW and 500Nm, the 3.3 L e-Skyactiv G (G50e) lays claim to being the most powerful production Mazda powerplant ever!
As many of you would already know, the CX-90 has replaced the (outgoing) CX9 in the brand's line up and acts as their flagship 7 seater. As I mentioned before, it's big, huge in fact, with garage filling proportions (5.1m long x 1.74m tall), however, it carries its boldness well, thanks to its Kodo 'light altering' style, wheel-arch filling 21-inch feet and their pedantic and precise use of chrome detailing.
On top of all this, my review model came in their hero Artisan Red colour option, which simply put, is like the cherry on top of an already sweet ride, and adds a tasty touch of sophistication to the mix.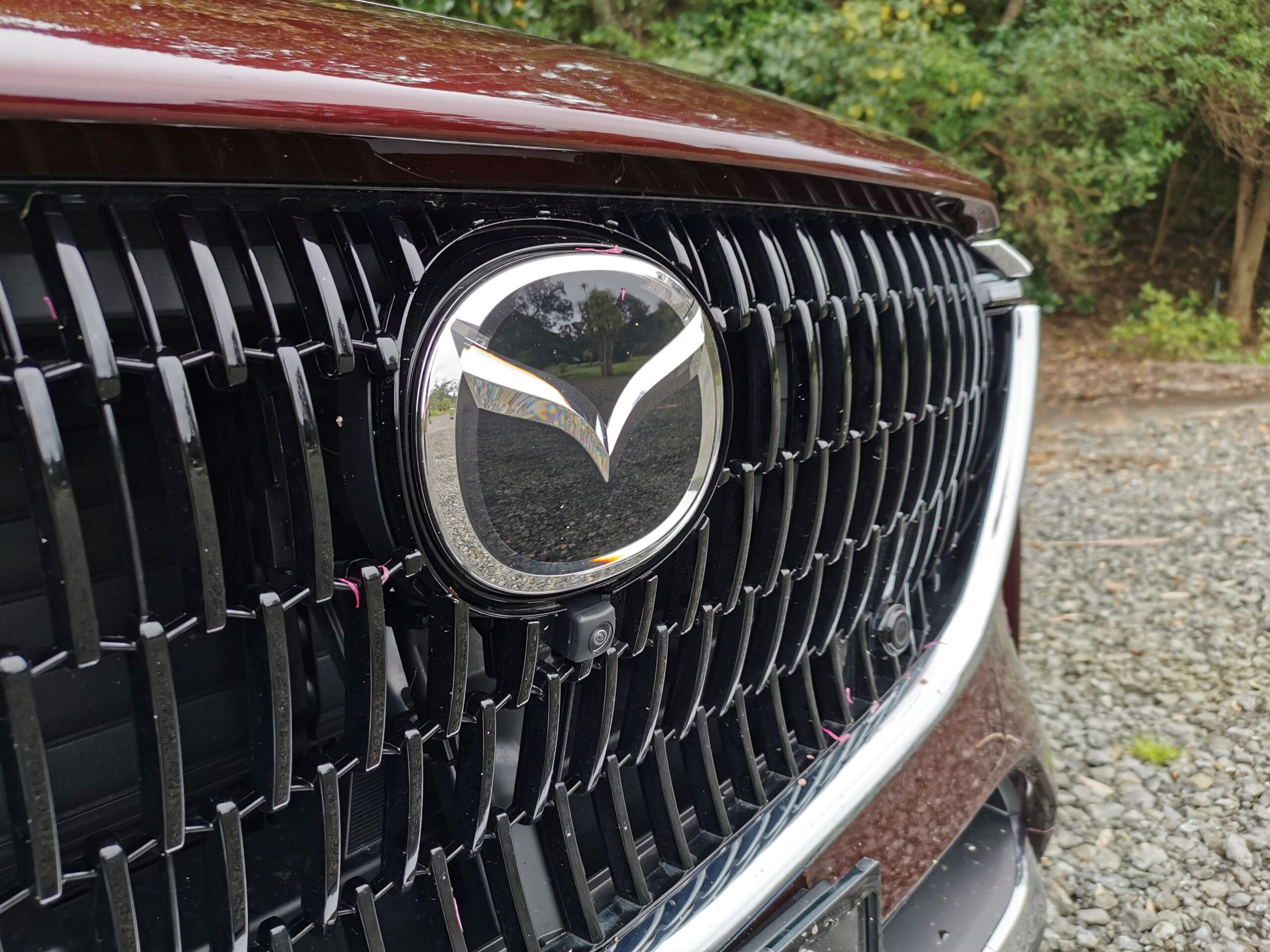 'Size and craftsmanship' is a theme that finds its way inside too, with the CX-90 large 3.12m wheelbase creating cavernous space that has been delightfully delineated, with clean lines, modern vibes, and more than a hint of traditional Japanese aesthetics.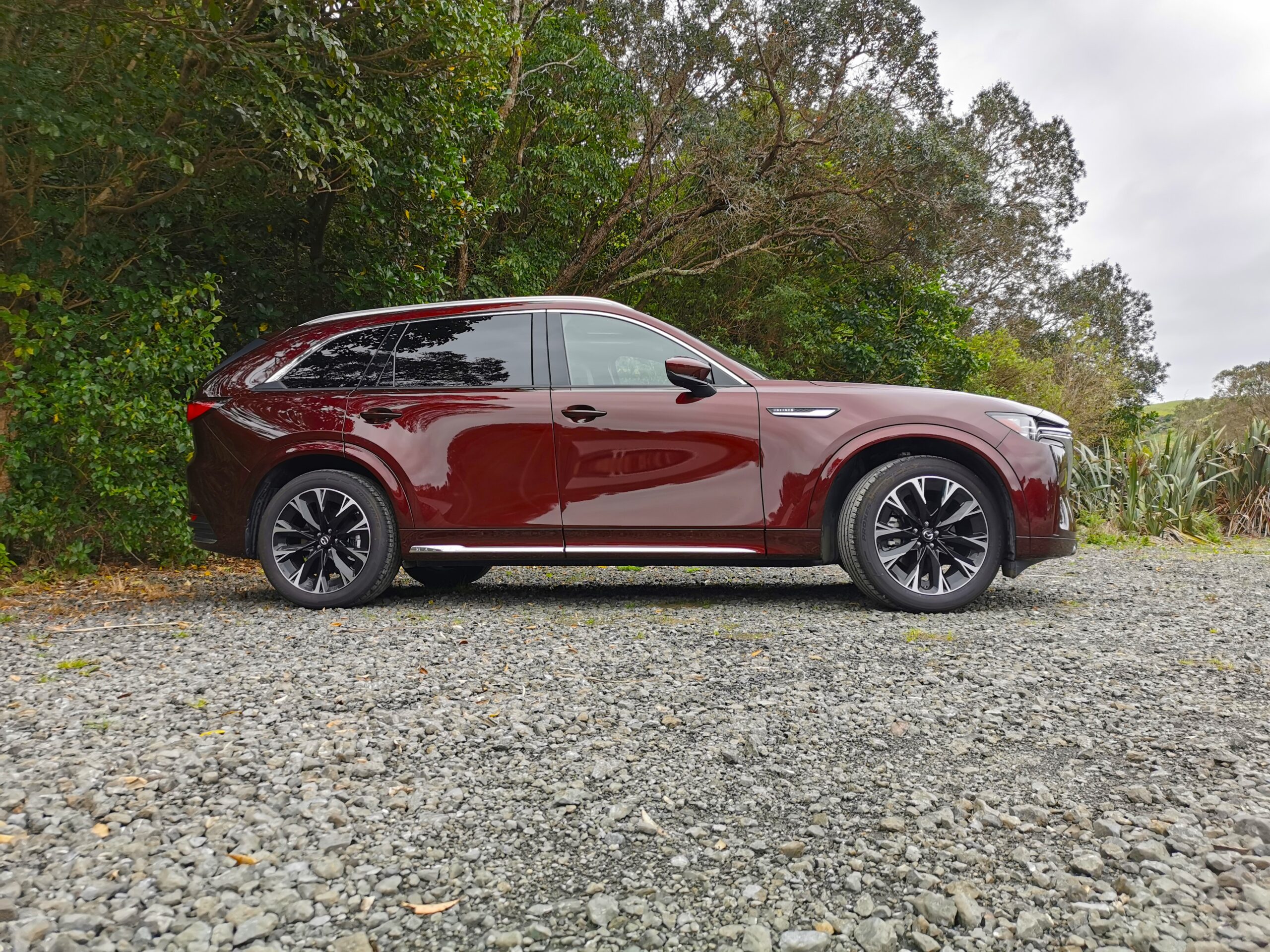 The dashboard offers up bigger displays and actual physical buttons, with dials that come with reassuring clicks. Both the infotainment and instrument cluster screens are larger and informative, with helpful treats like a See-Through View so you can see what's going on below, should you need to.
The passengers haven't been left out either, aside from the all-three rows of seats being comfortable and premium leather (with a sporty cream stripe), there are even USB-C charging ports and AC vents in the third row, plus a 220 volt socket in the rear.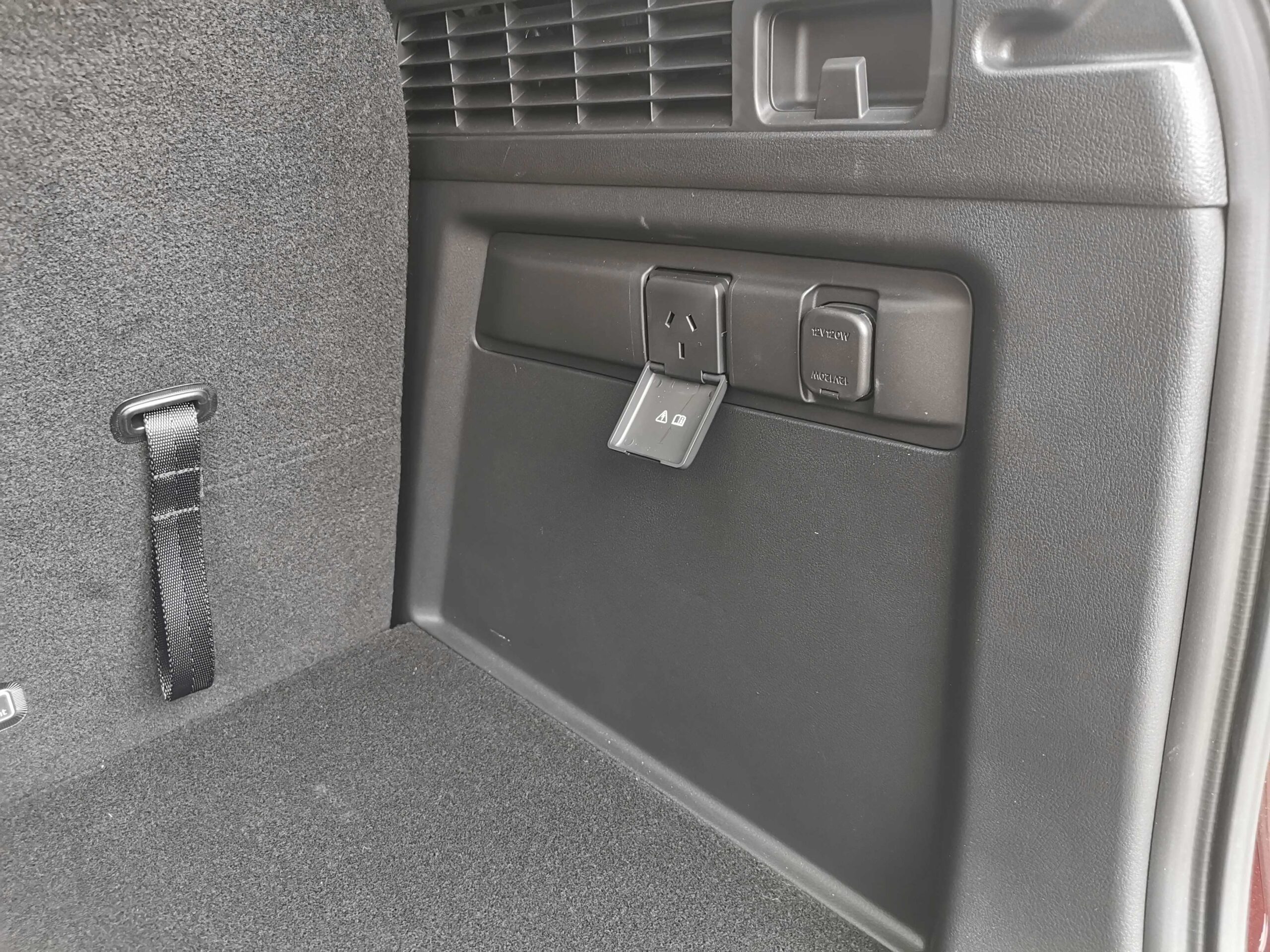 Since it's 'family-sized' I spent my time with the new CX-90 taking the family here, there and everywhere, which I thought would be a chore but in actual fact wasn't. We didn't go on any spectacularly long trips (or use the new Off Road driving mode) but among other things, ventured to the Whangaparaoa peninsula for a picnic, the store for the weekly shop and took my son to sports.
Being such a substantial ride meant that the CX-90 looked down on many of the other road users and held its own against the bigger utes of the motoring world, but it's also very manoeuvrable with more than ample visibility (slightly compromised through the rear) and nice weight to the steering.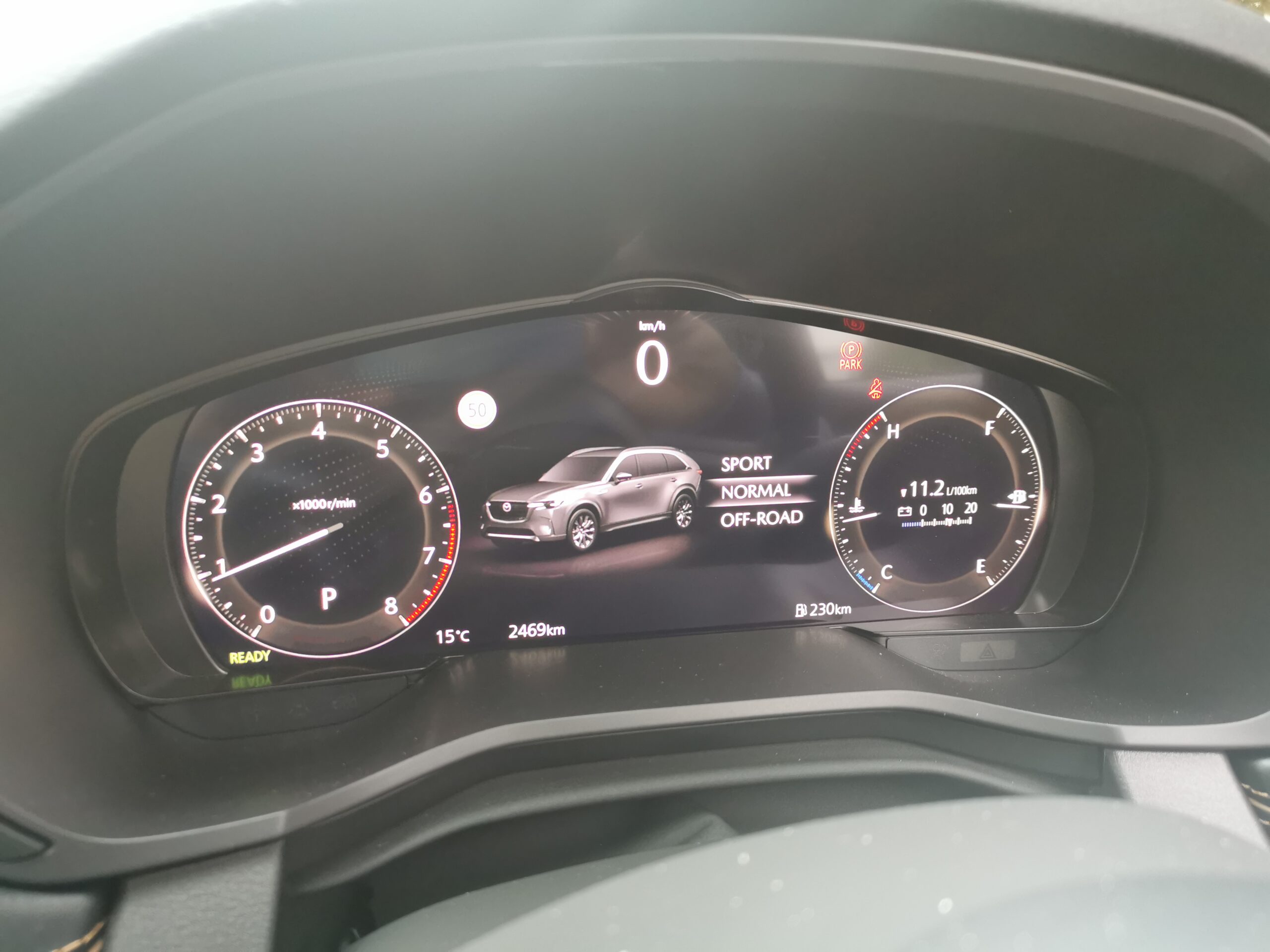 Its size is certainly impressive but more importantly, you feel a sense of achievement when you're behind the wheel, like you've been promoted, elevated from the masses (yes I know that sounds a bit sad, but true).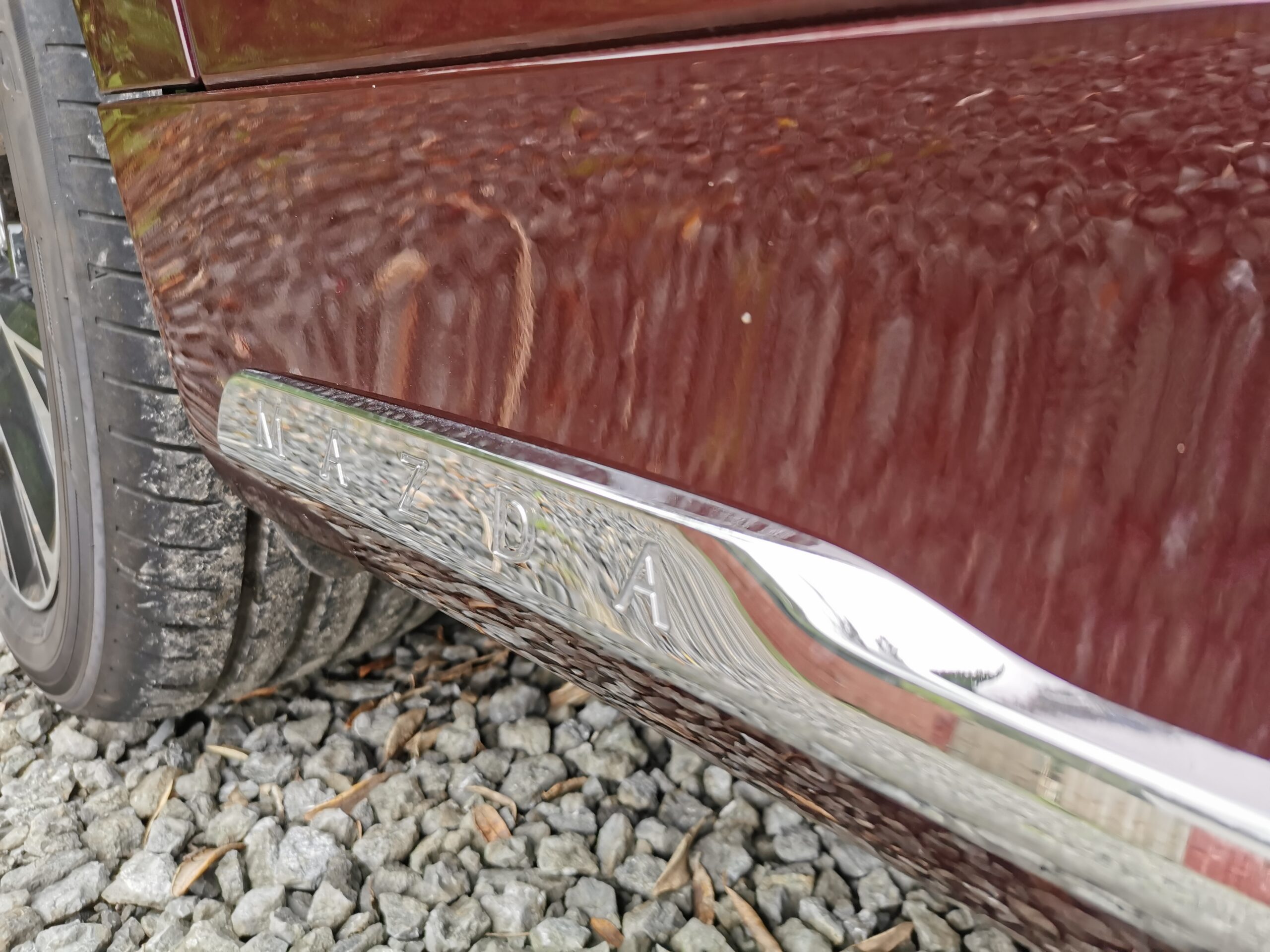 As previously mentioned, the powertrain feels strong and world conquering, especially at higher revs, however, to me it felt a little uneasy down low, a little stuttery as the MHEV system tries to figure out what you're expecting from it – but once on the move, everything is as sweet as apple pie. (Well almost) I have to say that I'm not the biggest fan of the gear stick configuration, the move to the left to then go through the RND seems overly-complicated and unnecessary – but the 8-speed box is very smooth.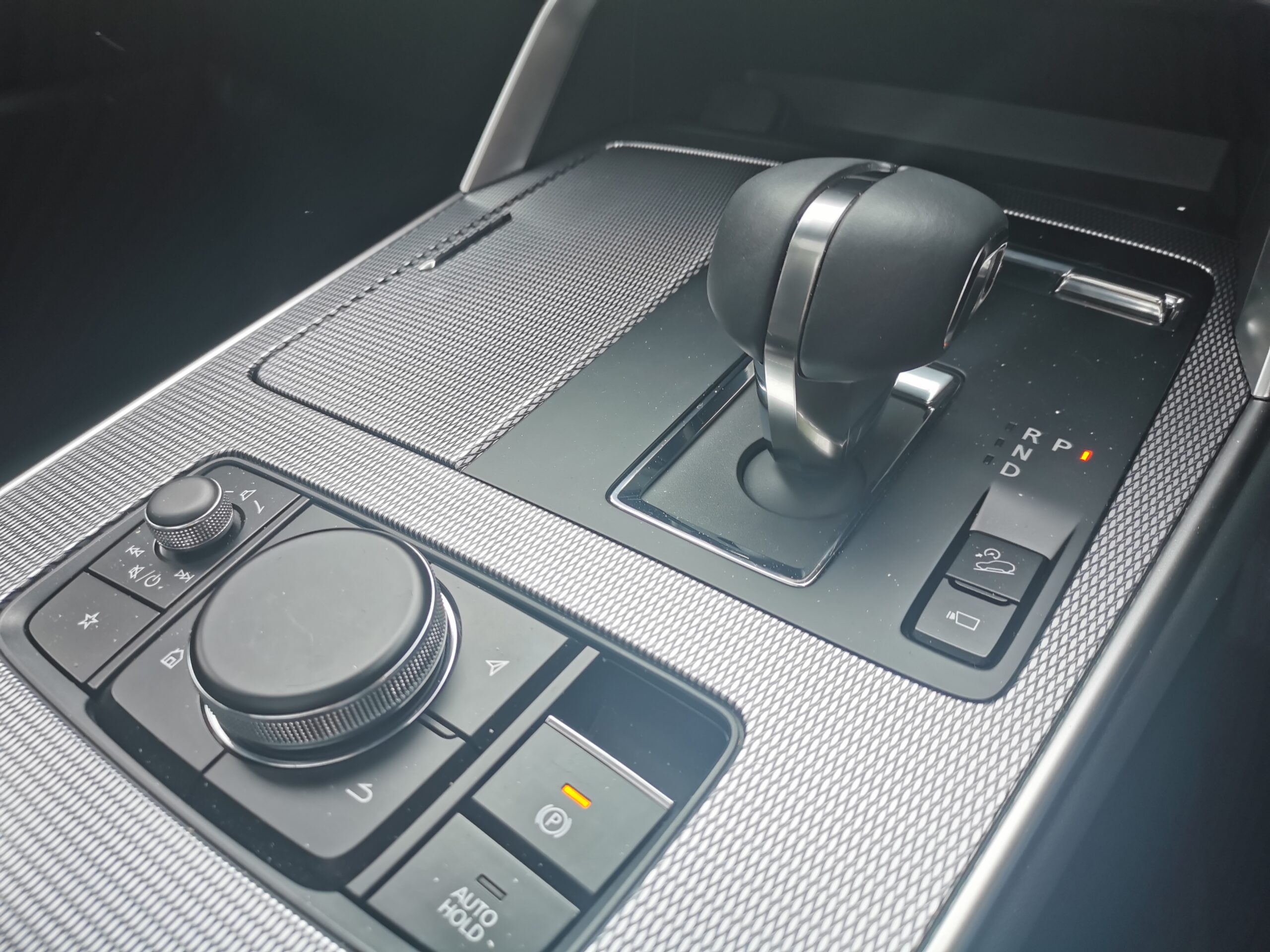 Out on the open road, the large modular platform becomes the secret sauce behind Mazda's fantastic driving experience. With the engine up front and a rear-wheel bias layout, it's all geared up to aid and enhance your time behind the wheel. They've even added this cool feature called Kinematic Posture Control, which basically keeps everyone comfy and secure, even when you're tackling those tight corners. No more holding on for dear life!
But that's not all – Mazda's been sweating the details to make sure this ride is super solid. They've beefed up the body's rigidity, tuned the suspension, and designed the seats with utmost care. The result? Better balance, more control, and a boatload of confidence whether you're cruising or cornering. Plus, there's i-Activ all-wheel drive in the mix, so you're in for a treat.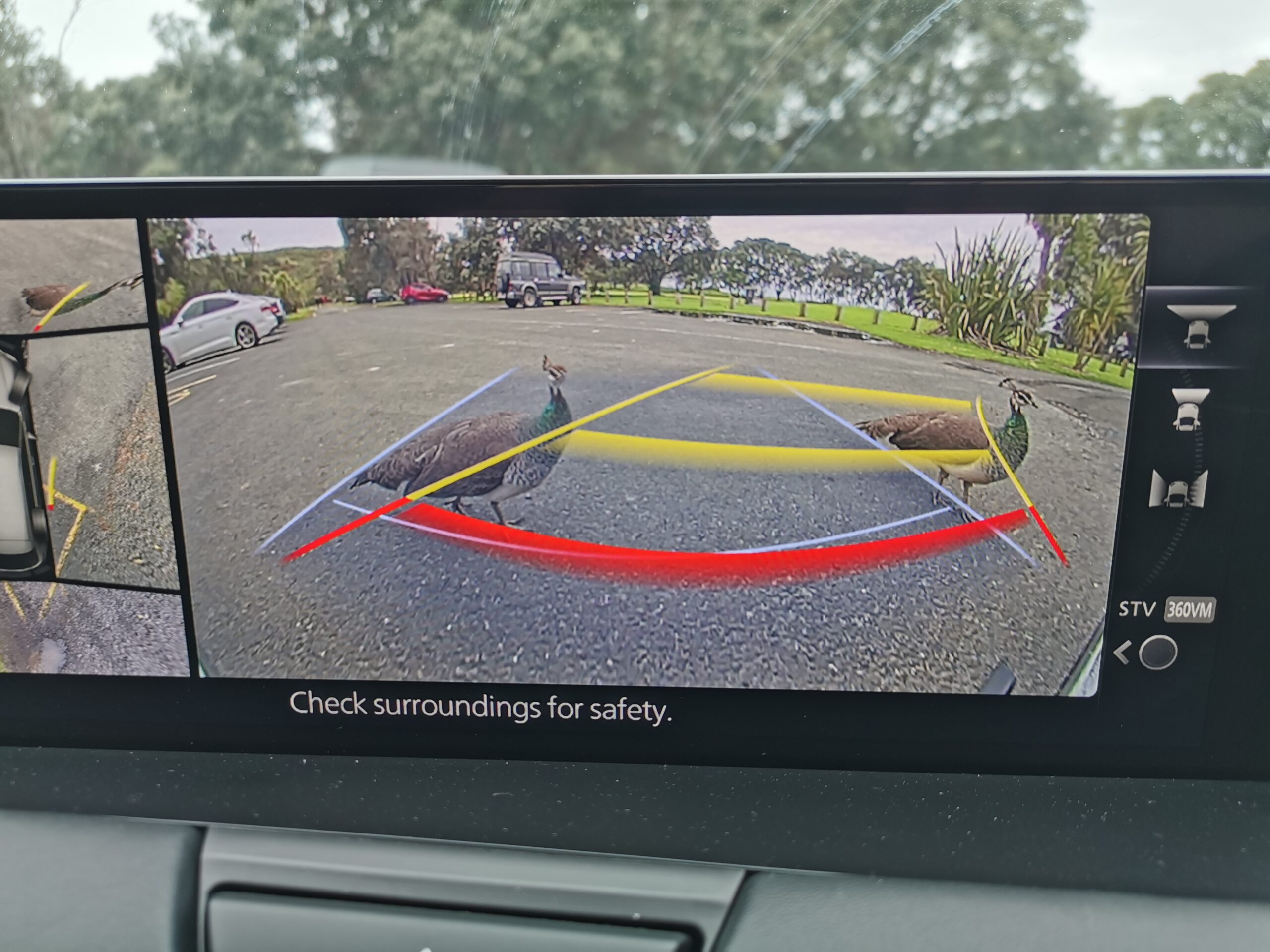 Safety is evidently a big deal with Mazda, and the CX-90 is no exception. They've loaded it up with all sorts of fancy safety features like Smart Brake Support, Blind Spot Monitoring, and Mazda Radar Cruise Control, most are great and non-intrusive, with the front camera offering a bird's eye view (pun intended), but the front cross traffic alert pipes up a bit too often for my liking, I guess ANCAP additions are something we're all gonna have to live with.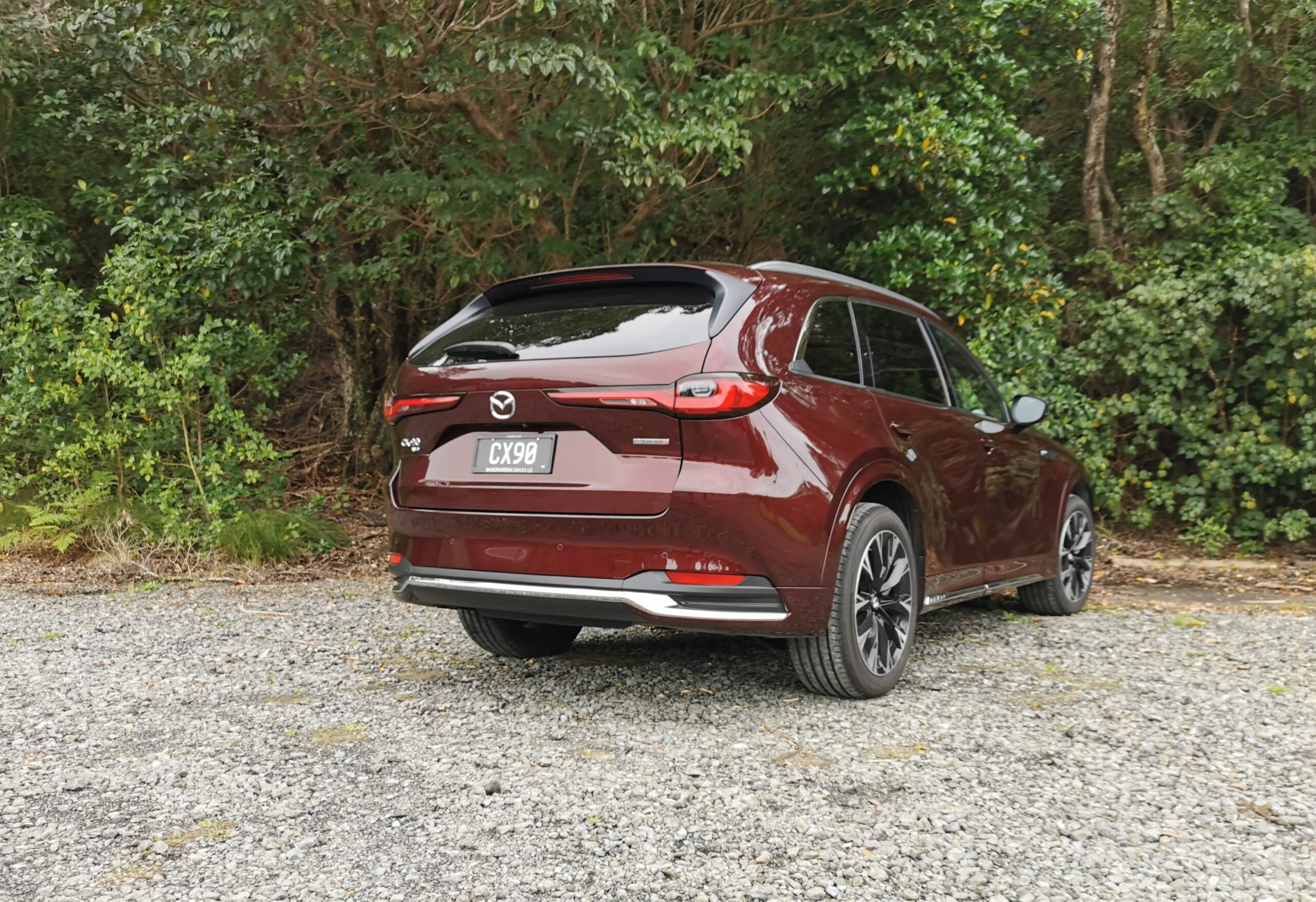 At the launch, my initial impressions of this new 7-seat SUV were twofold: it exuded an air of substantiality, yet it surprised me with its ease of handling, and those feelings remained true on my follow up drive. In short, it's a majestic monster that really does impress.