Having attended the local launch of the first-ever Mazda CX-60 recently, needless to say I was as keen as mustard to spend more time with their new 5-seater nameplate. Not only were Mazda happy to oblige but they gave me both powertrain options too, the peach sounding inline-6 MHEV and the more frugal PHEV – let the games begin.
The CX-60 is the first of two new Mazda SUVs to sit on their large modular platform and as such has a very confident 2.87m long wheelbase, plus more room for those inside. My first review model was the 3.3L MHEV mated to an 8-speed automatic (209kW/450Nm) in Sonic Silver and a new 'Homura' spec.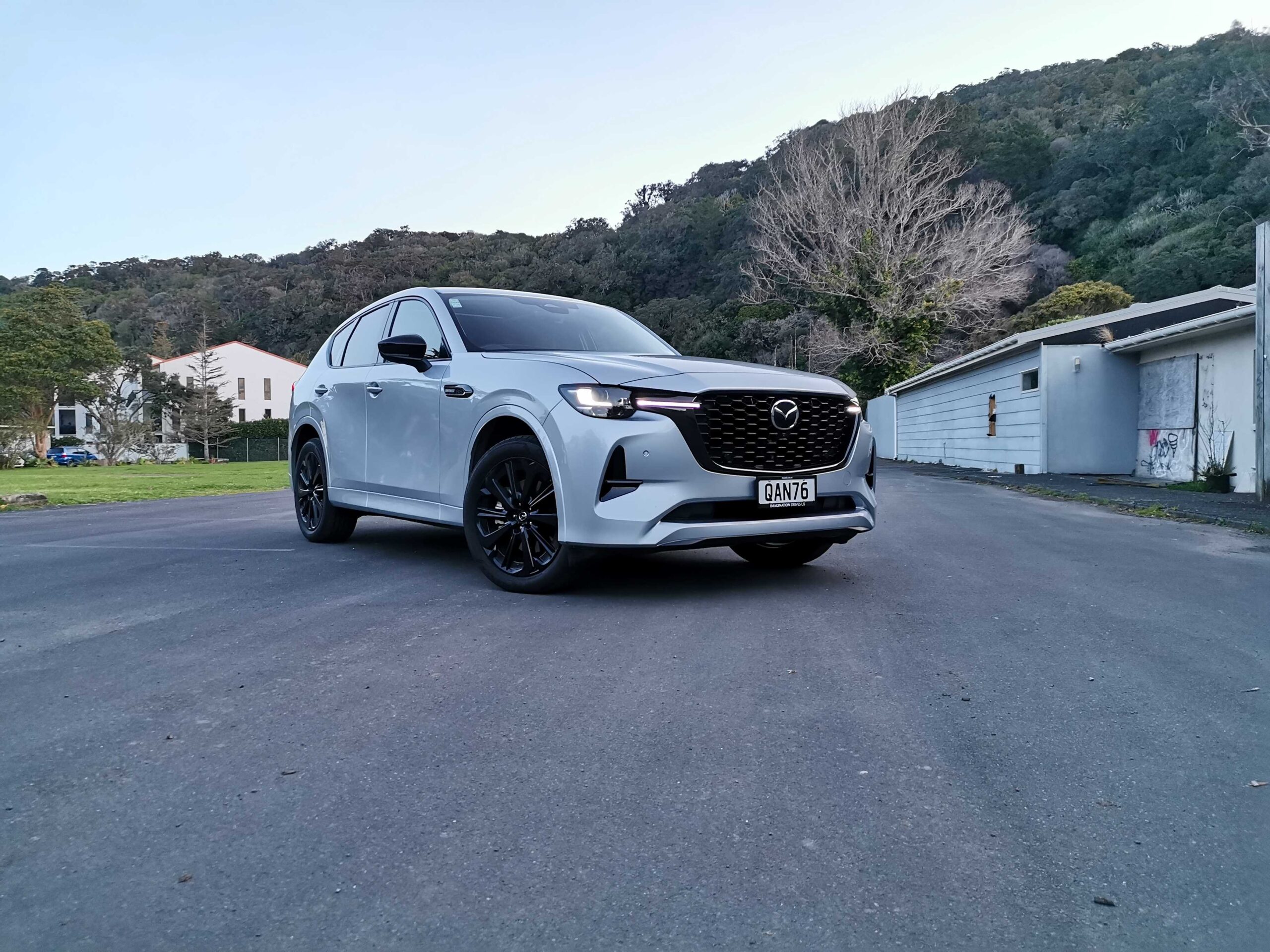 Translated, 'Homura' means flame, blaze or inferno, not exactly what you want to hear associated with an SUV in my opinion but it's incredibly well-appointed and hot in its looks. With its Kodo design and incredible use of light and shadows, the CX-60 offers a more athletic appeal but chief designer Akira Tamatani has admitted that Lexus was one brand he considered a competitor when he initially took pen to paper, that and BMW, something that becomes very relevant when you step inside and even moreso when you push down on the accelerator.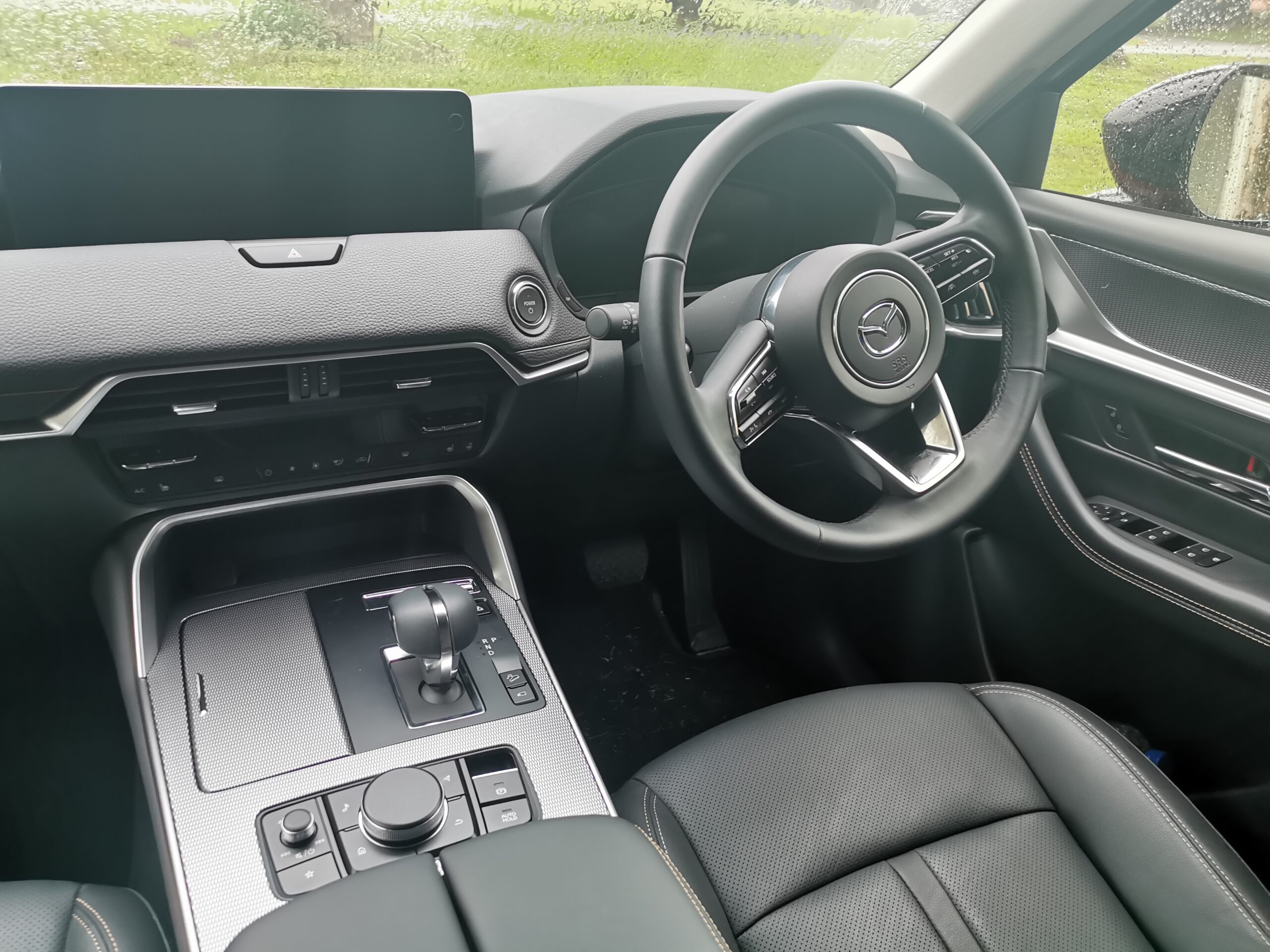 The cabin is spacious with refined materials throughout, build quality is stoic and unyielding and everything is where it should be. The 12.3-inch infotainment screen is purposefully set back into the dashboard and controlled by the turn of a dial in their 'Connect' system and drive modes (Normal, Sport, Off-Road, Towing) are controlled by their Mi-drive system (do dials and i-drives sound familiar?), plus an unusual gear stick configuration that requires movement left, to engage RND options (hmmm, very M-sporty).
A gentle tap on the push button start and the new Mazda's inline-six fires right up, it sounds powerful and in fact is, with a 0-100km/h time of sub 7 seconds. The power delivery itself is a little stuttery down low and especially if 'surprised' but from there on in it feels like you can conquer the world – with a satisfying boost when you push your right foot through the carpet. The other (more important?) thing is the sound, if you close your eyes (not recommended when driving) and rev the engine, you'd be hard pushed not to believe that you're behind the wheel of a beemer (although the Mazda does come with indicators).
Riding position is great thanks to the personalised set up when first entering the CX-60 (where you enter your height and the system does the rest), with ample visibility, just those slightly narrower side mirrors and marginally compromised rear glass thanks to the rear headrests.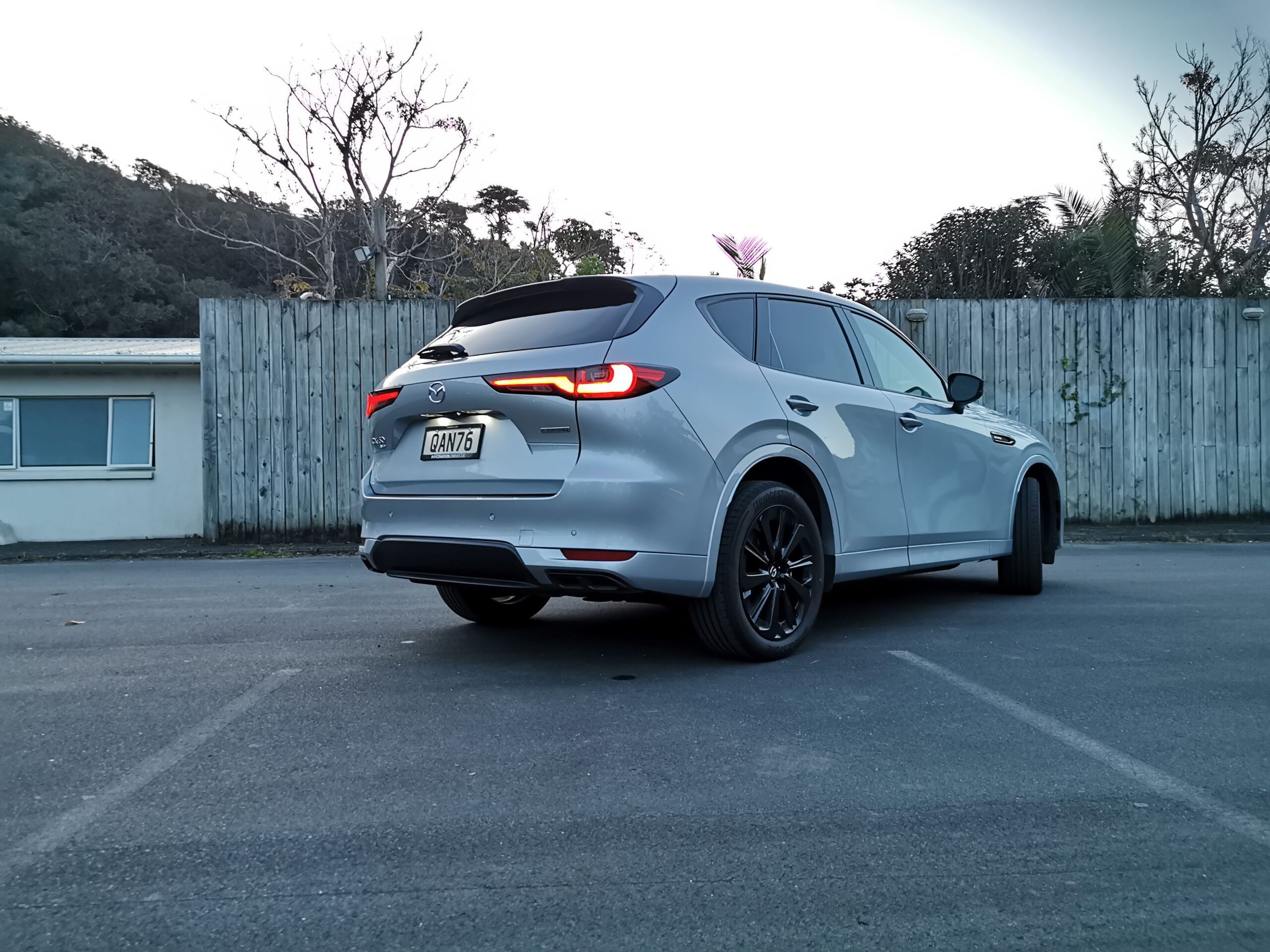 I spent most of my time with the MHEV shuttling the family and myself around the Auckland 'burbs, to which its size and power was pretty much lost, way too much pizzazz for my small 3-people nucleus, and it did beep quite a lot ensuring that I was aware of potential dangers front and rear, to which I guess I was grateful (but sometimes not so).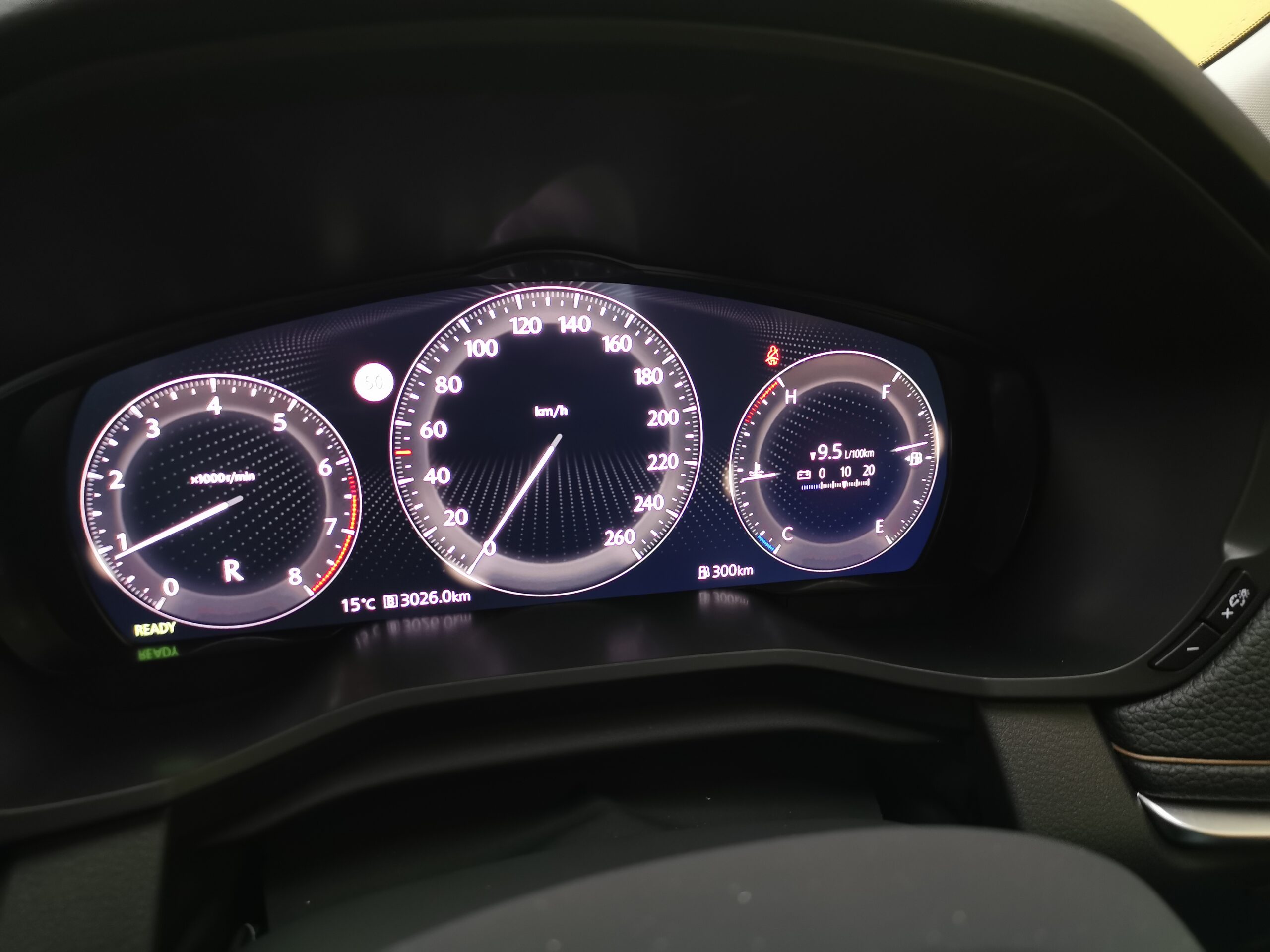 However, when I did manage to ditch the family during the week, I headed north and unleashed its inline-six power along with getting all Jinba Ittai with this substantial SUV, and can happily report that it was a rewarding experience, it may be big, but can be very playful when pushed. As a footnote, overall I averaged 9.5L/100km, which I was reasonably happy with.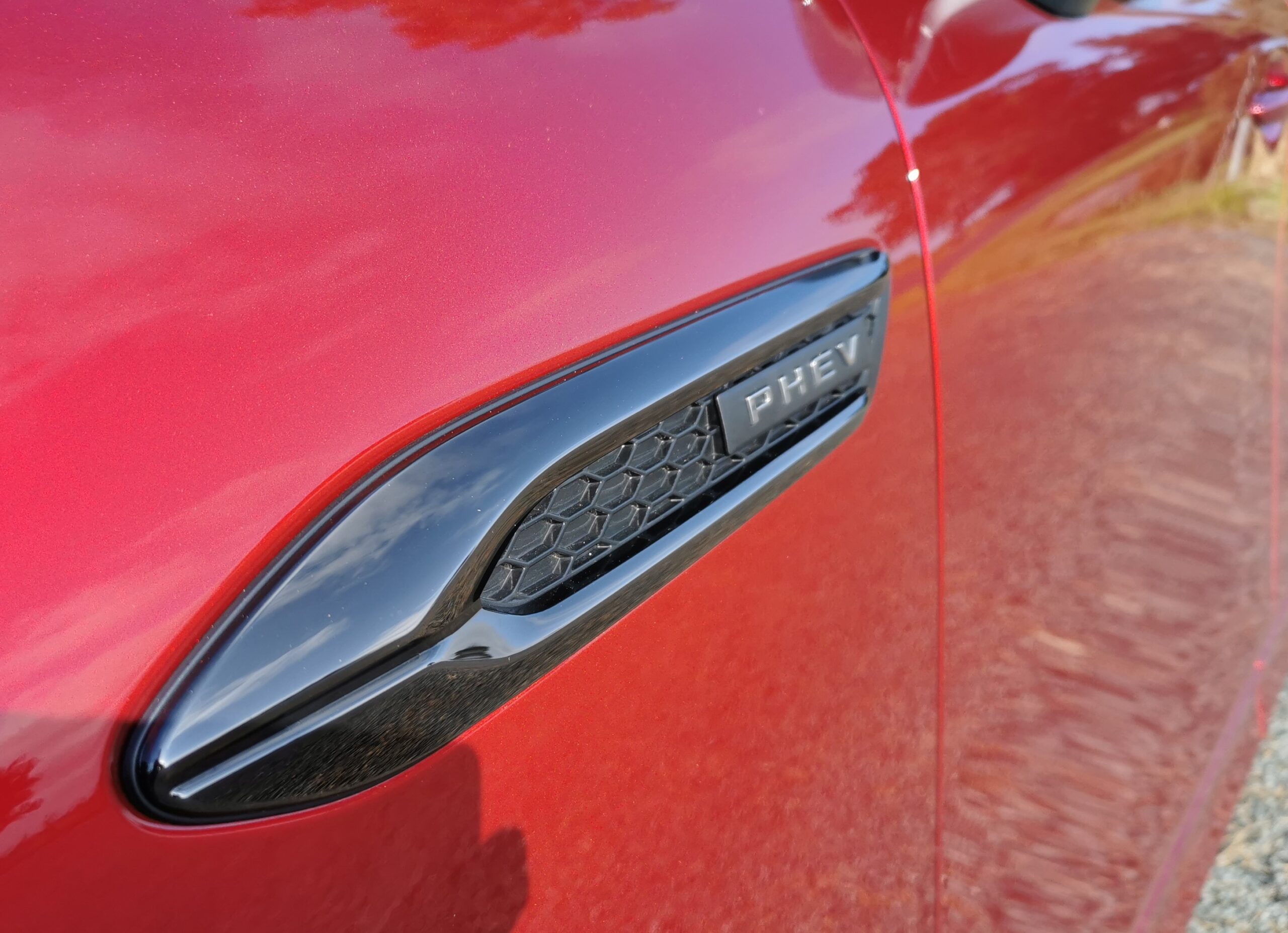 Next up was the PHEV, again in Homura spec, only this time in Soul Crystal Red. The obvious big difference was the powertrain, so let's head there first.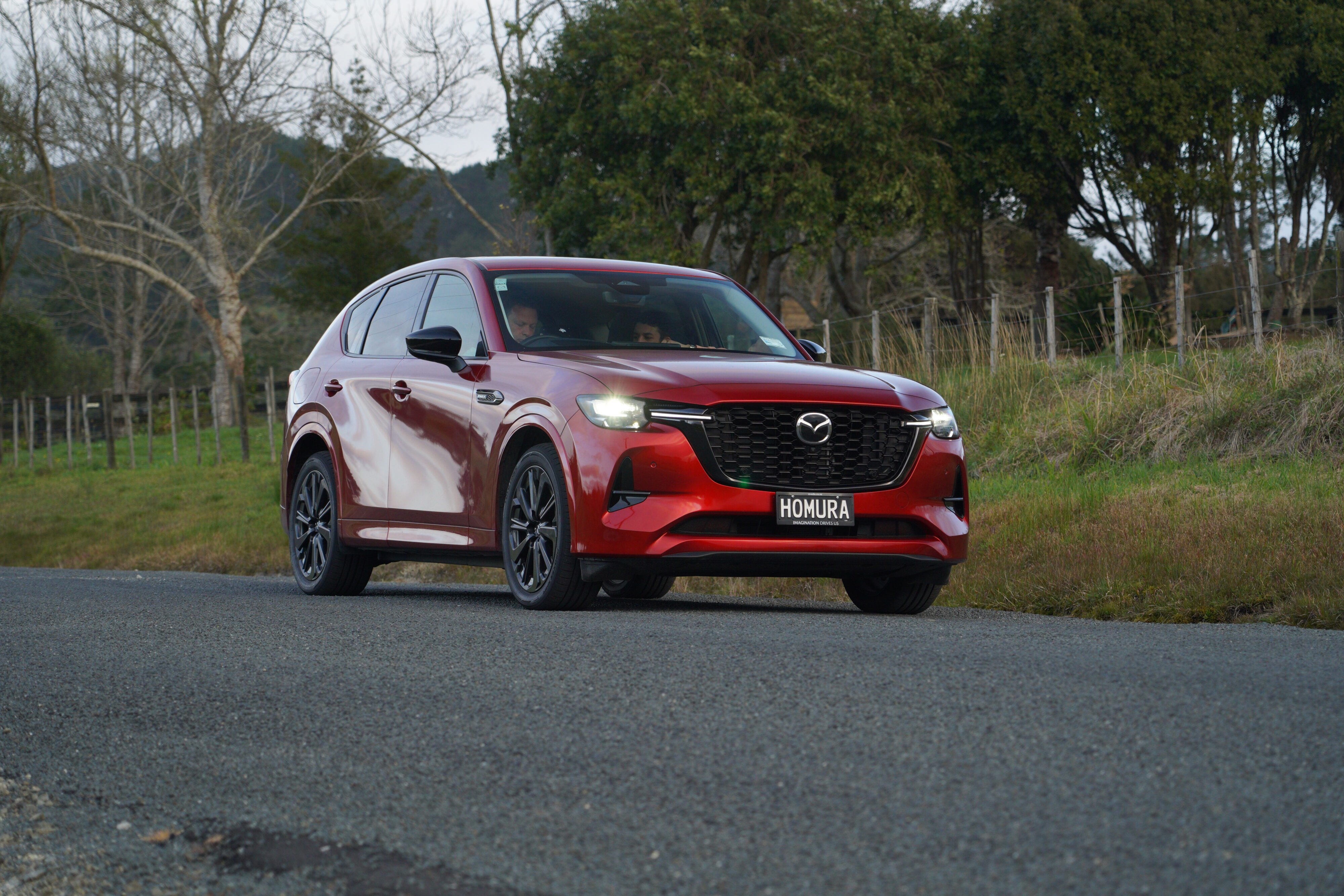 Under the bonnet lies an e-SKYACTIV 2.5L 4-cylinder PHEV mated to a 8-speed automatic (241kW/500Nm) and offers up to 63km of EV-only driving. In terms of EV only driving, my review model displayed 49km upon collection which is of course less than the advertised, however, I jumped straight on the motorway for the trip home, added a few local diversions and ended up using almost exactly 49km (27kWh/100km) before the motor switched to fossil-fuel and an additional 480km – so its range is as shown.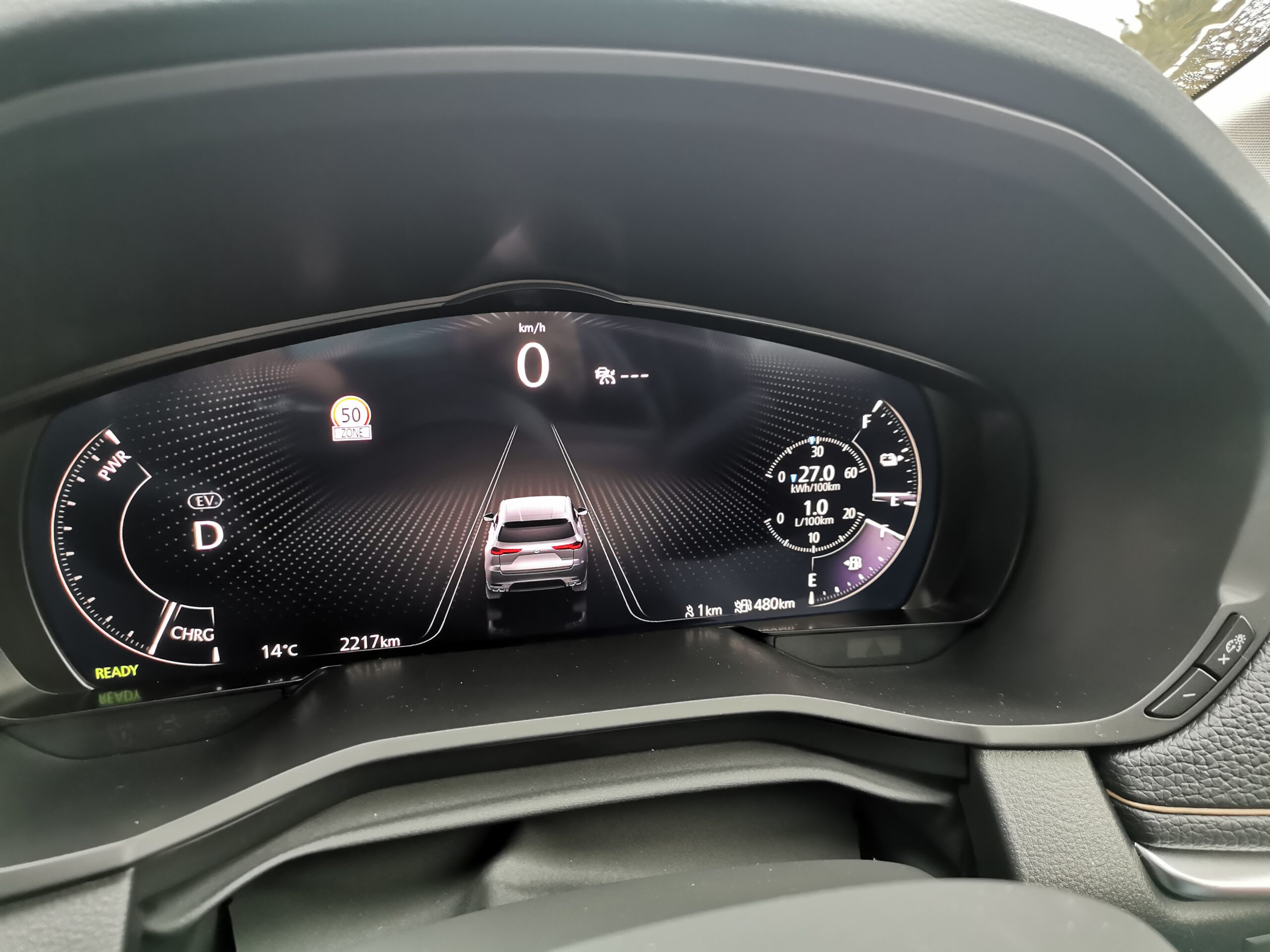 Again down low the switch between, EV, hybrid, ICE and AWD is a little uncouth, but I feel that's only because I was focussed on it and is fine when on the move.
The i-drive offers up an additional EV mode where you can drive EV-only and there is an EV menu showcasing things like charging and flow information, so those teckie nerds like me out there, there's plenty to entertain.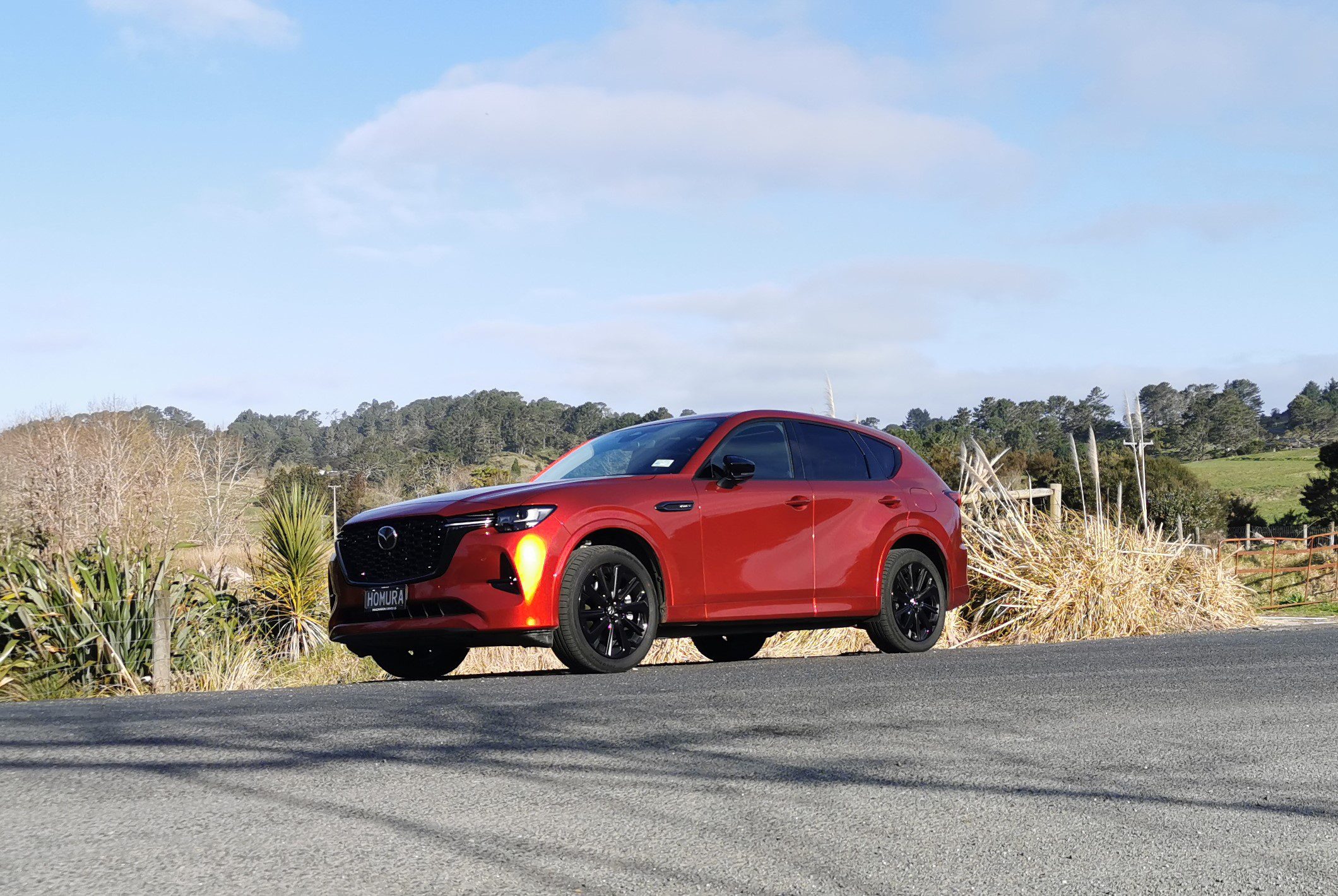 As with it's ICE-only sibling, the ride is quiet and smooth, with very little exterior interruption and it feels well balanced in the corners, with a near 50/50 weight distribution.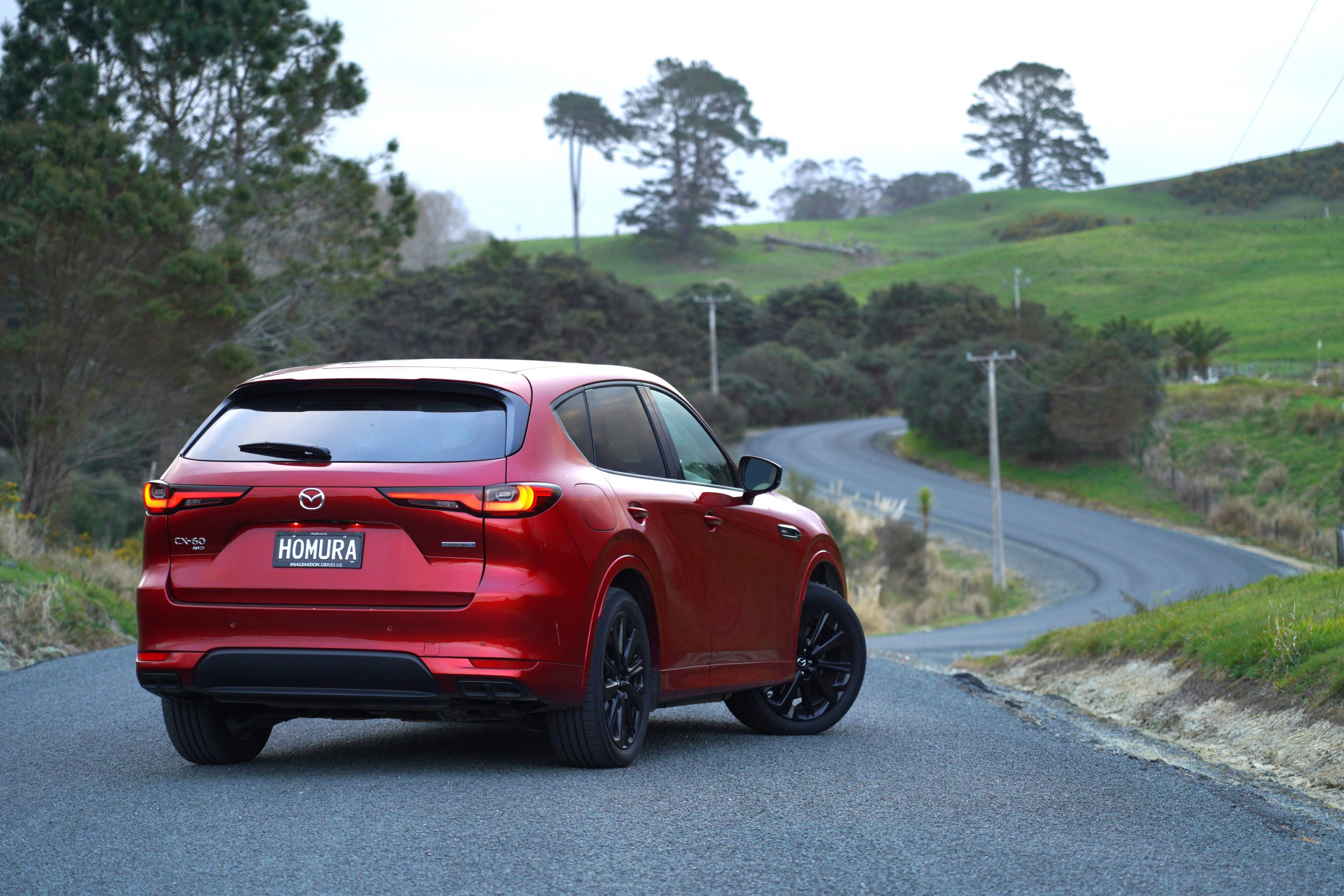 In fairness it's hard to choose between the MHEV or PHEV CX-60, the beemer sound is mouth-watering but in these times of expensive fuel prices, it's hard to go past the 50km of EV-only range – you may never have to visit the pumps again. Great ride and upmarket finish, the CX-60 is a high-grade hybrid.
Take a 360-degree virtual drive for yourself: