Car maker Mazda has come a long way since it first started out producing corks in 1920 (Toyo Cork Kogyo Co., Ltd). Over the years it's created machine tools, rickshaws and three-wheelers, bubble-sized cars, sports cars, SUVs, rotary engines, fuel-efficient petrol and diesel engines, even petrol engines that act like diesel engines! Well now, with the introduction of the MX-30, they've embraced EVs, and thanks to Mazda NZ, I got to try it out.
I believe that to best understand the all-new MX-30 you should take a look at the ethos of Mazda itself and right now that comes with three key philosophies, Kodo design, Jinba Ittai and 'Well to Wheel' – let me explain.
Let's begin with Kodo design. Mazda has set out to create an expression of 'redefined elegance' that is rooted in Japanese aesthetics, everything from its unique Takuminuri body paint technology to the way the bodywork uses light and shadows to emphasise beauty. Sure this all sounds very arty but maybe that's the point. In many EV vehicles, manufacturers have gone out of their way to create outlandish designs and futuristic statements, however, with the MX-30, Mazda have stuck to Kodo and developed an EV that's unmistakable Mazda.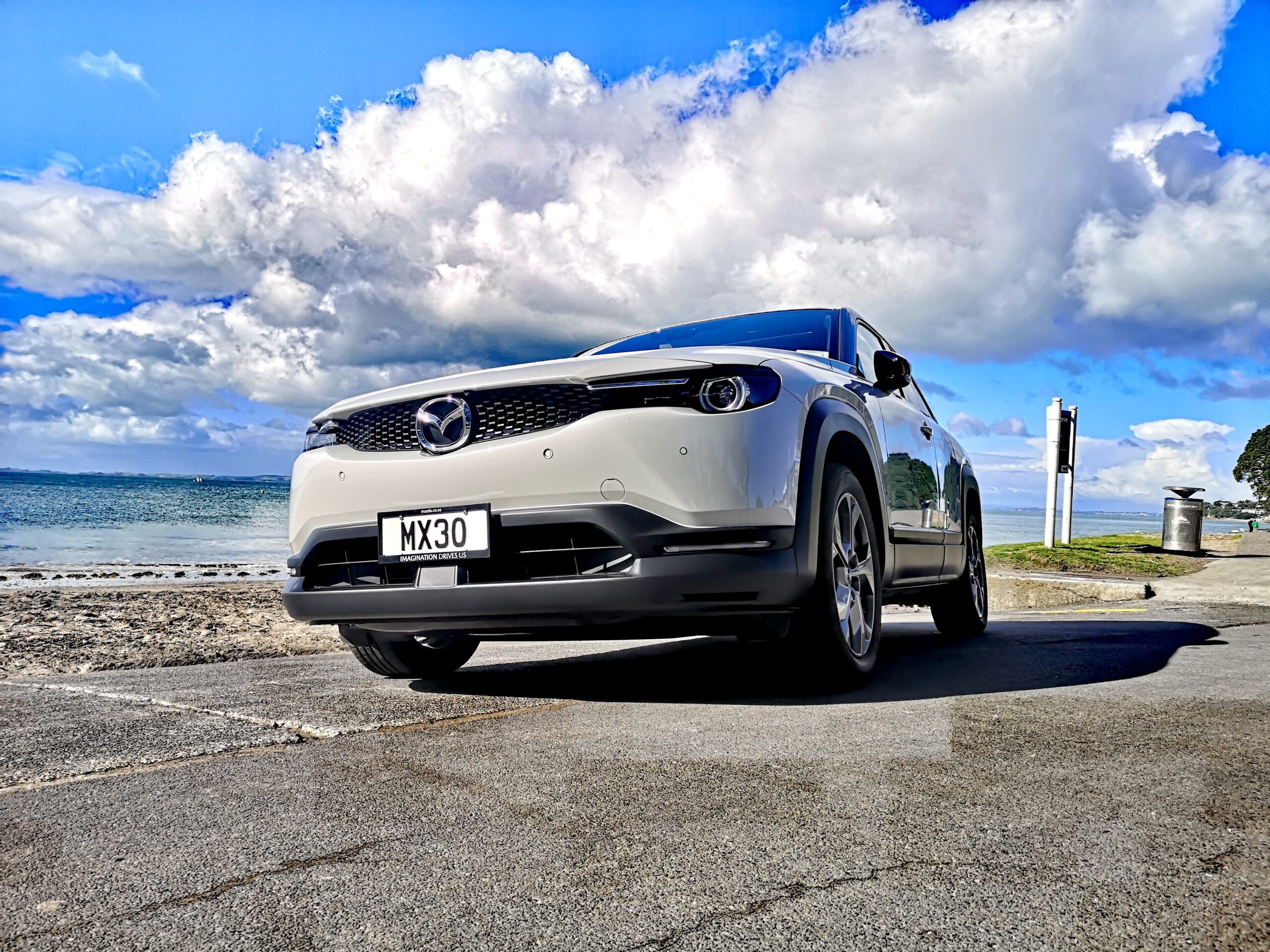 It has a grille, unnecessary but in tune with their range, the LED lights are in the normal position and there's an aerodynamic lower valance to complete the face. The MX-30's profile comes with awesome freestyle doors (the rear doors open backwards), these are a break from the norm but a heritage nod for those that remember and love the RX-8. While the rear offers up a roofline spoiler, LED tail lights and lower protection that comes up to meet the tailgate – which opens up to 350L of luggage space.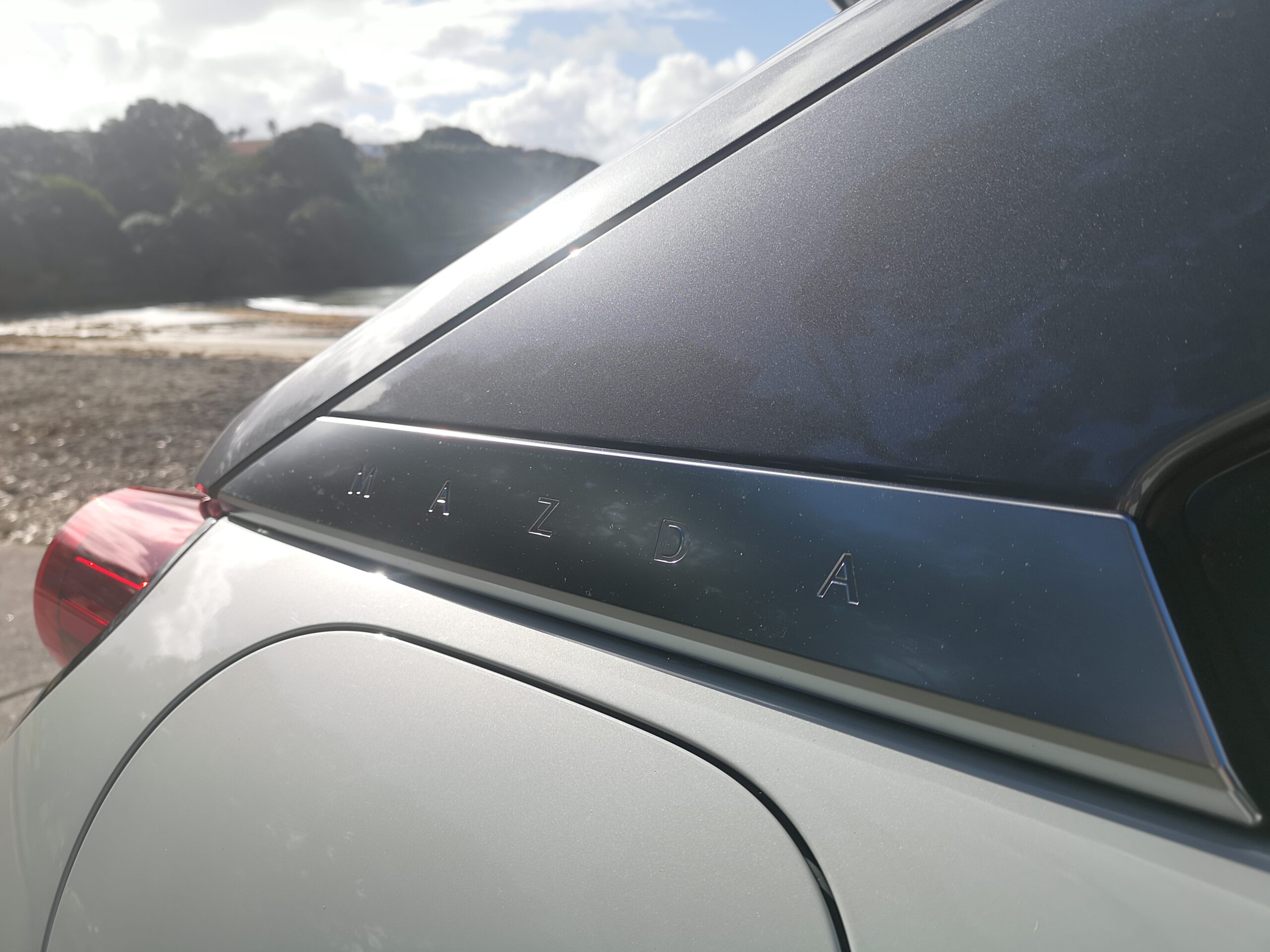 A little bit different for this new Mazda EV is its three tier colour scheme which consists of a bold body colour, metallic grey upper side panels and a black roof PLUS a 'Mazda' embossed chrome panel on the D-pillar, it breaks up the compact SUV's (4.4m x 1.8m x 1.6m) frame and is easy on the eye.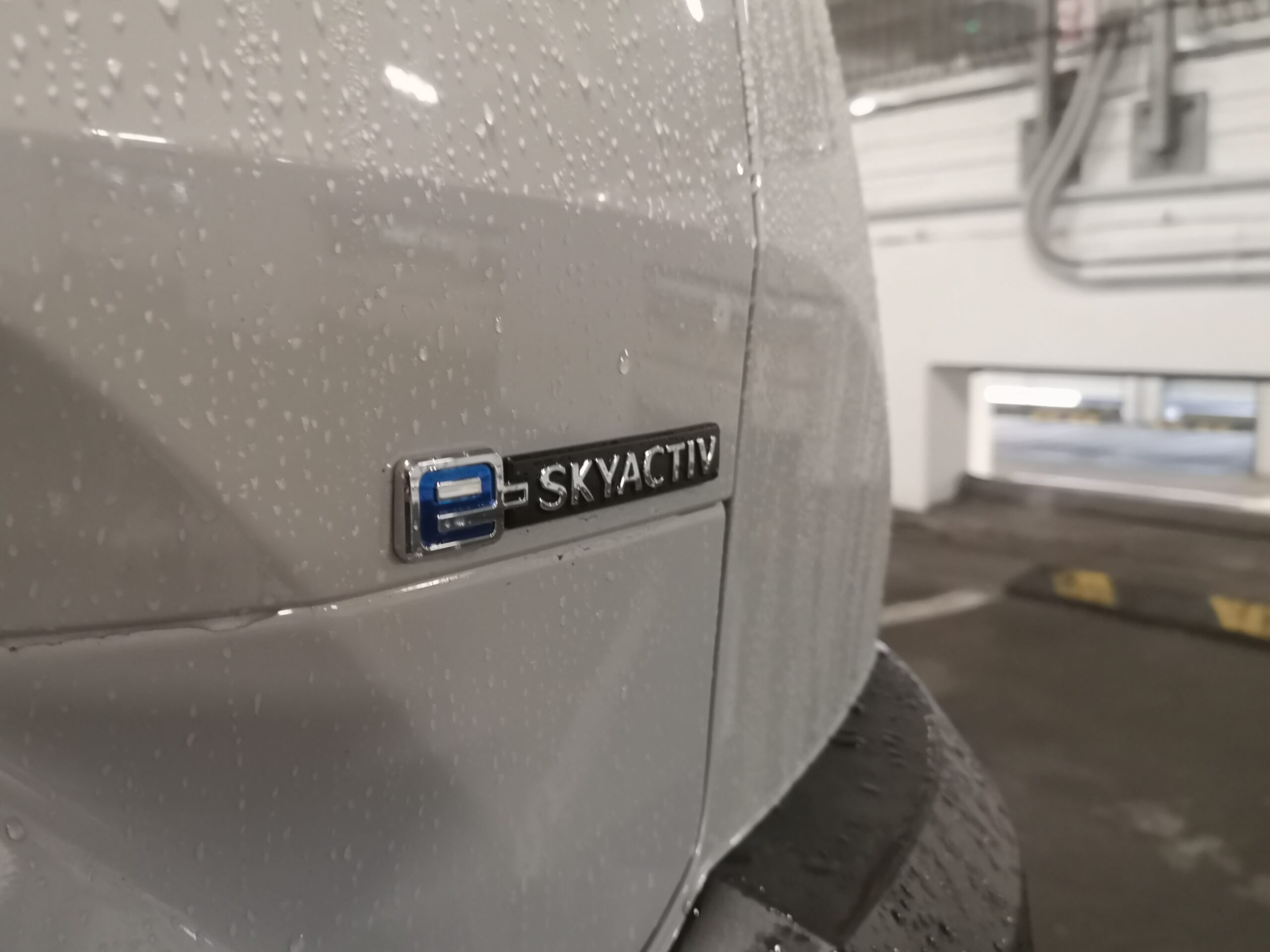 Mazda's Well-to-Wheel ethos is part of their longer term 'Sustainable Zoom-Zoom 2030' (or maybe it's the other way around) and it extends far further than just an EV powertrain, however, let's start there. The Mazda MX-30 is driven by a e-SkyActiv system that includes an AC Synchronous motor on the front axle powered by a 35.5kWh battery. It offers 107kW of power and around 200km of range.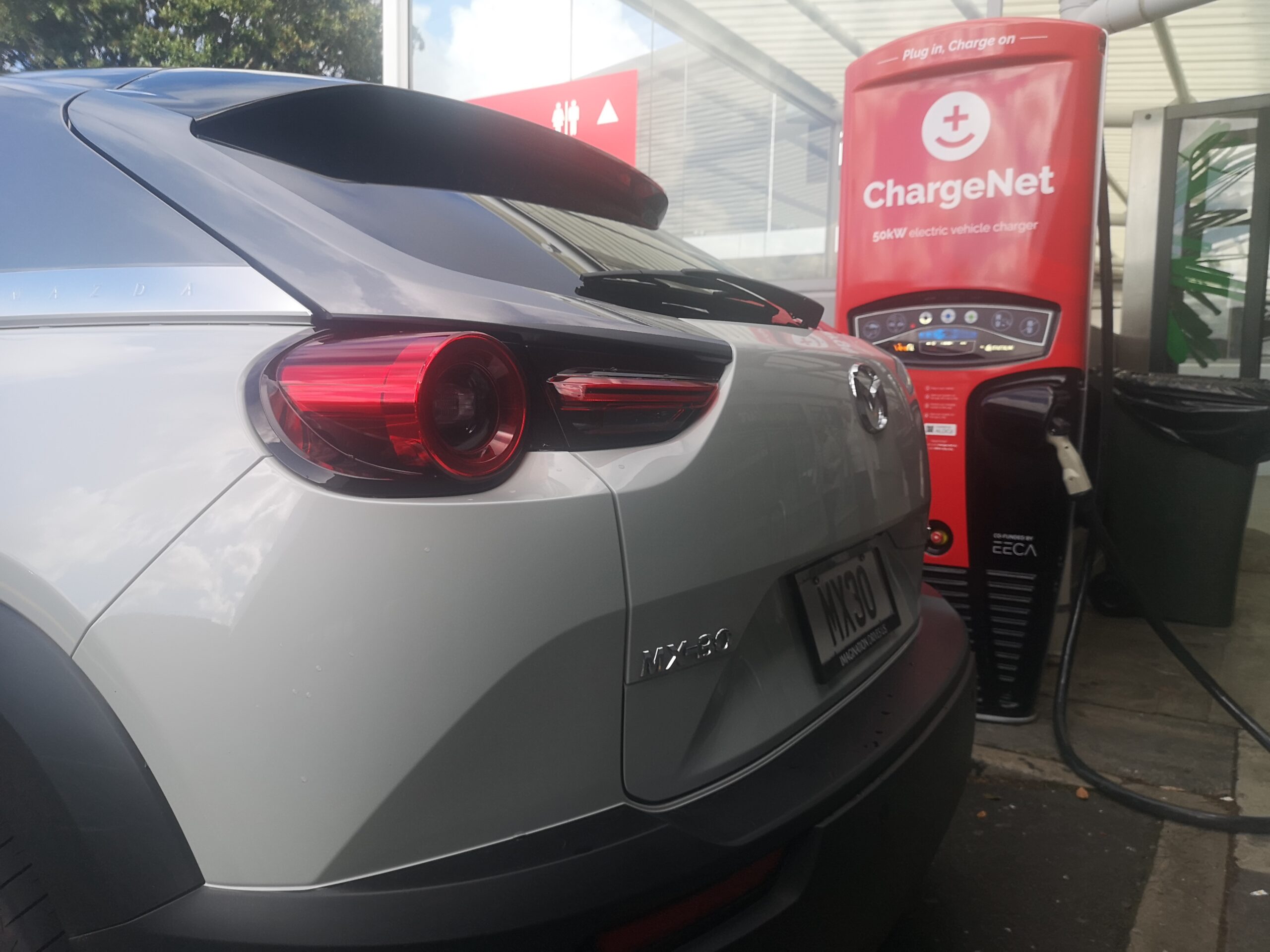 Now before you start spouting other car maker's range distances, Mazda have made a conscious decision to only go with 35.5kWh. They say that this smaller battery makes less of an environmental impact to make and 200km is essentially a working week's commute. On top of that, Mazda NZ are throwing in a wall charger with every MX-30 AND planting 5 trees per sale – which they have cleverly worked out, that over 5 years the carbon intake of the trees will offset the carbon needed to produce the car. As if that wasn't enough, the MX-30 comes with a 5-year warranty and 5-year's servicing that stays with the car, not the owner.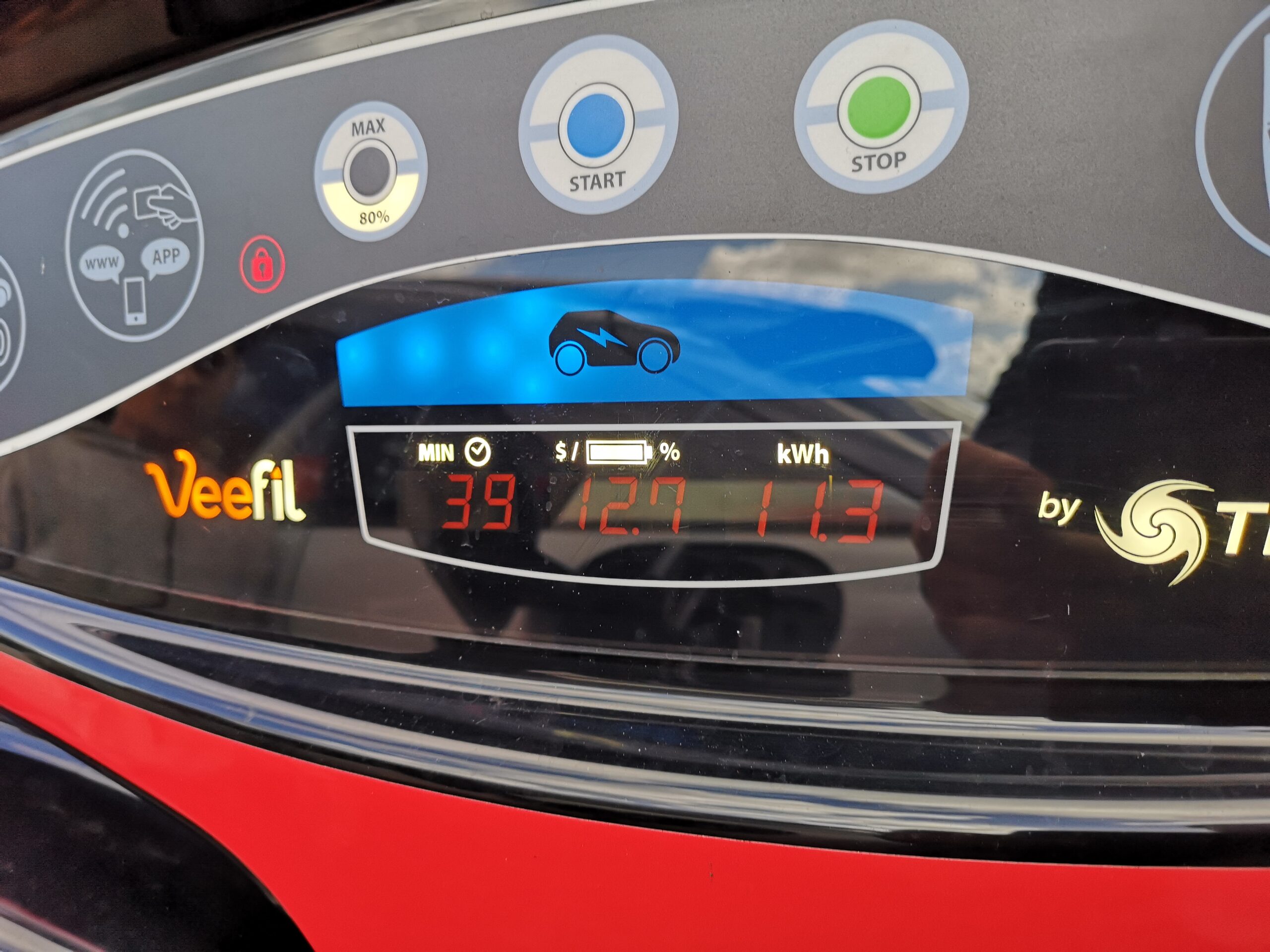 The Sustainable story continues inside, much of the door cards are made from recycled plastic PET bottles, the 'leather' is vegan and there are cork inserts which are a nostalgic nod to Mazda's origins.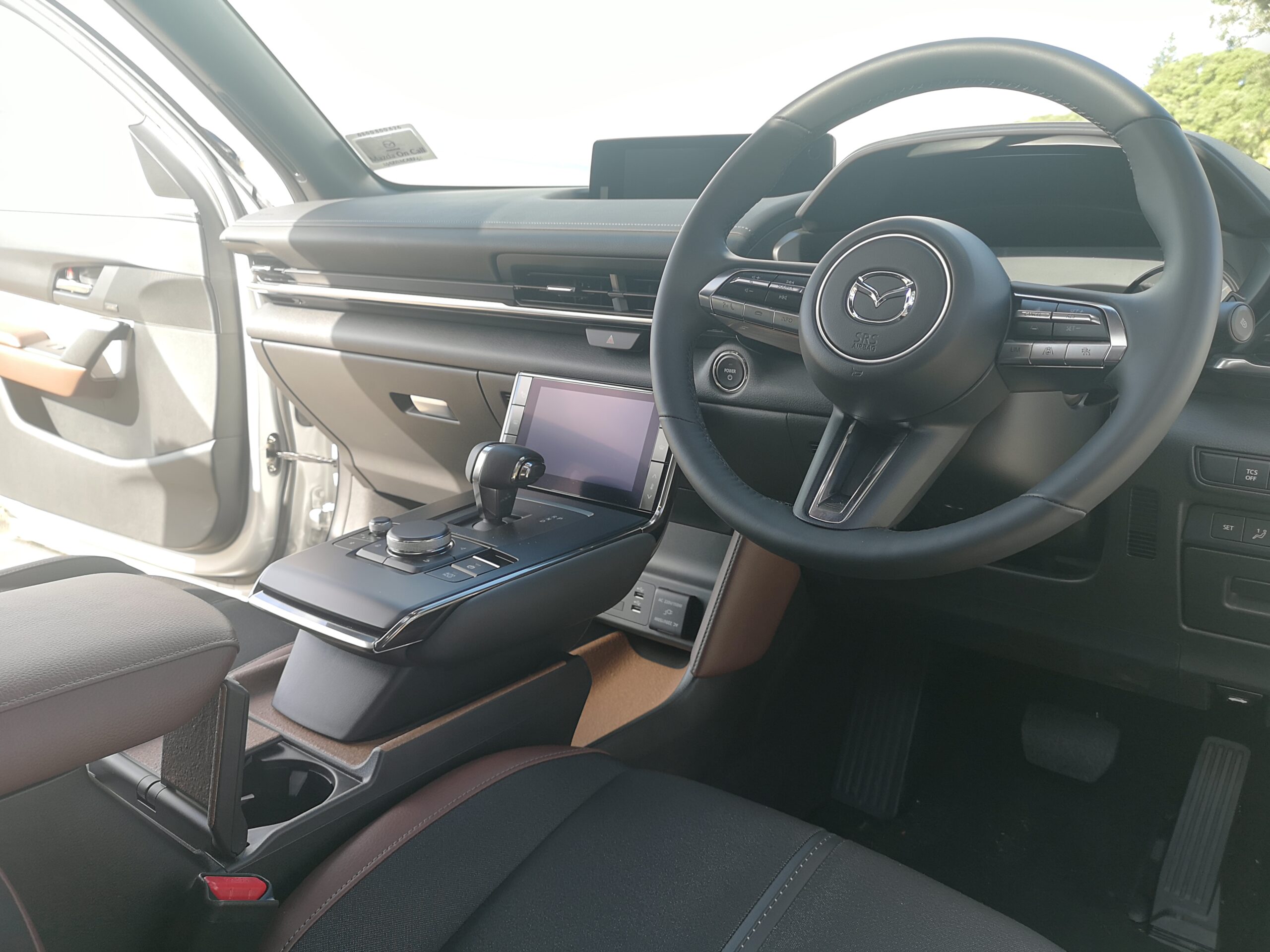 The rest of the interior is modern and uncluttered. Aside from the centrally located infotainment screen (with the likes of 360-degree camera and a 12-speaker Bose audio system), the MX-30 offers up a 'floating' console with 7-inch touchscreen to control the AC. The instrument cluster is also 7-inches and along with the usual driving information, will show you charge and distance info too.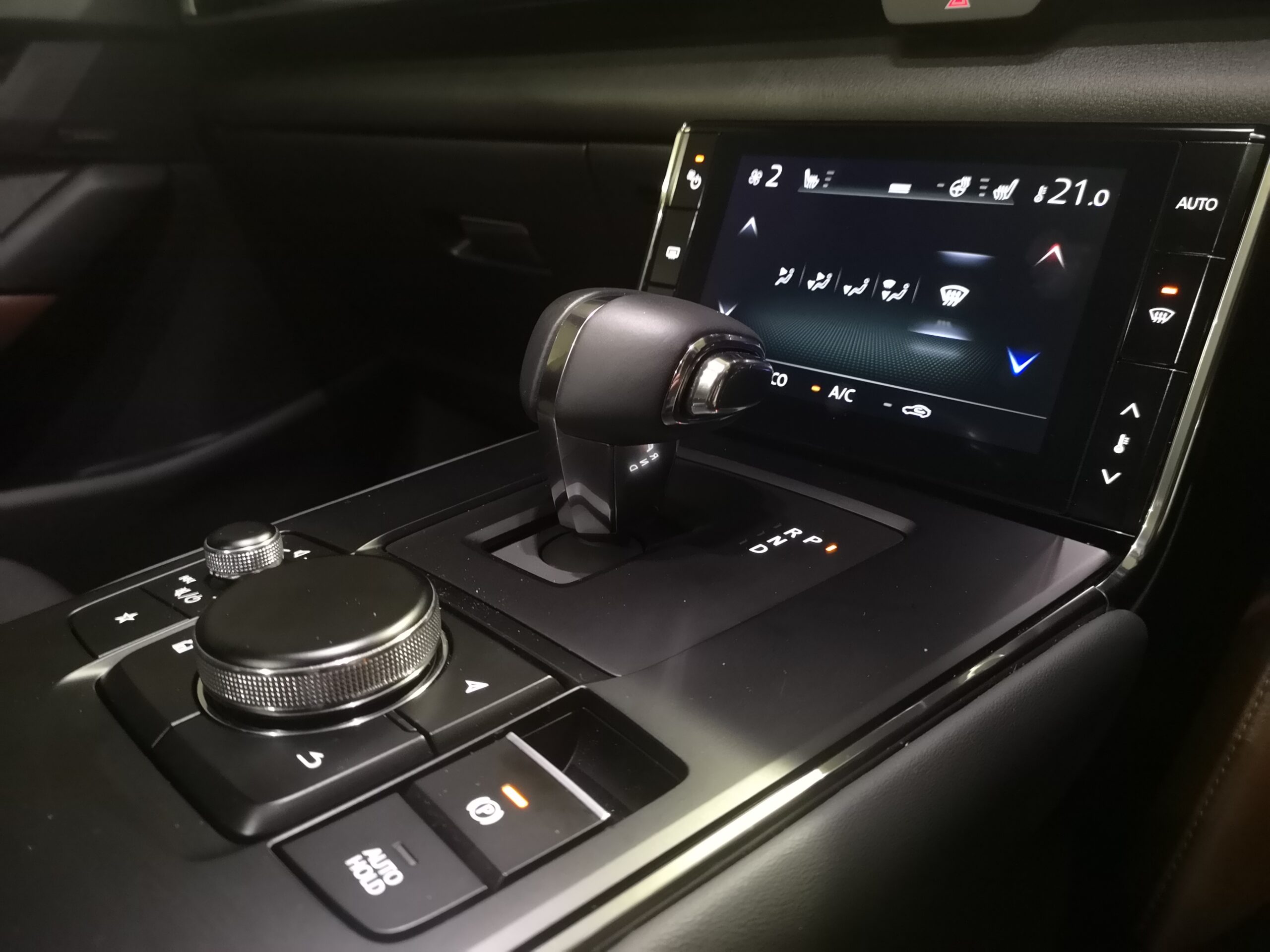 In so many ways the above two philosophies are important, but to me, it's the way it drives that makes the biggest difference. Mazda calls it Jinba Ittai and the new MX-30 comes loaded with it. 'Creating an emotional connection between the car and the driver, which feels like a deep bond between a rider and his/her horse' is the loose translation of Jinba Ittai, however, in reality it's about how naturally the vehicle responds and feels.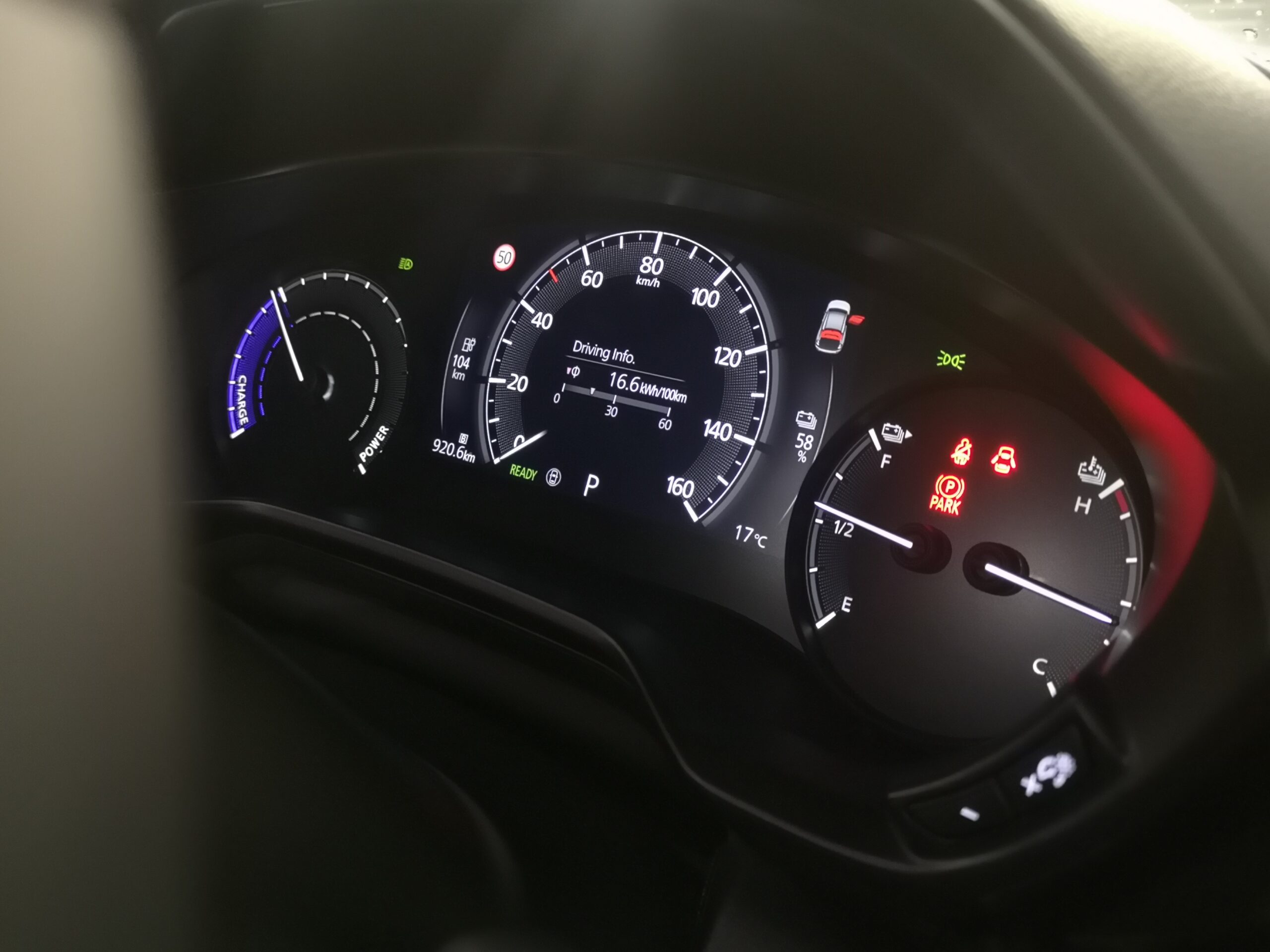 There is an awful lot of technology crammed into the MX-30, but the EV drives like a Mazda should, maybe even better. It's not the fastest EV off the mark but treble figures come quickly enough. When cornering, Mazda's GVC (vectoring control) is there to jump in should you run out of talent and with this new EV it's eGVC so even quicker to respond. But it also lets you drive unhindered if you're good.
The regenerative braking can be controlled via the steering wheel paddles, and range from the aggressive (tap down twice on the left paddle) to almost coasting (tapping up twice on the right paddle), meaning that you can be more involved in the drive and save the wear on your brake pads.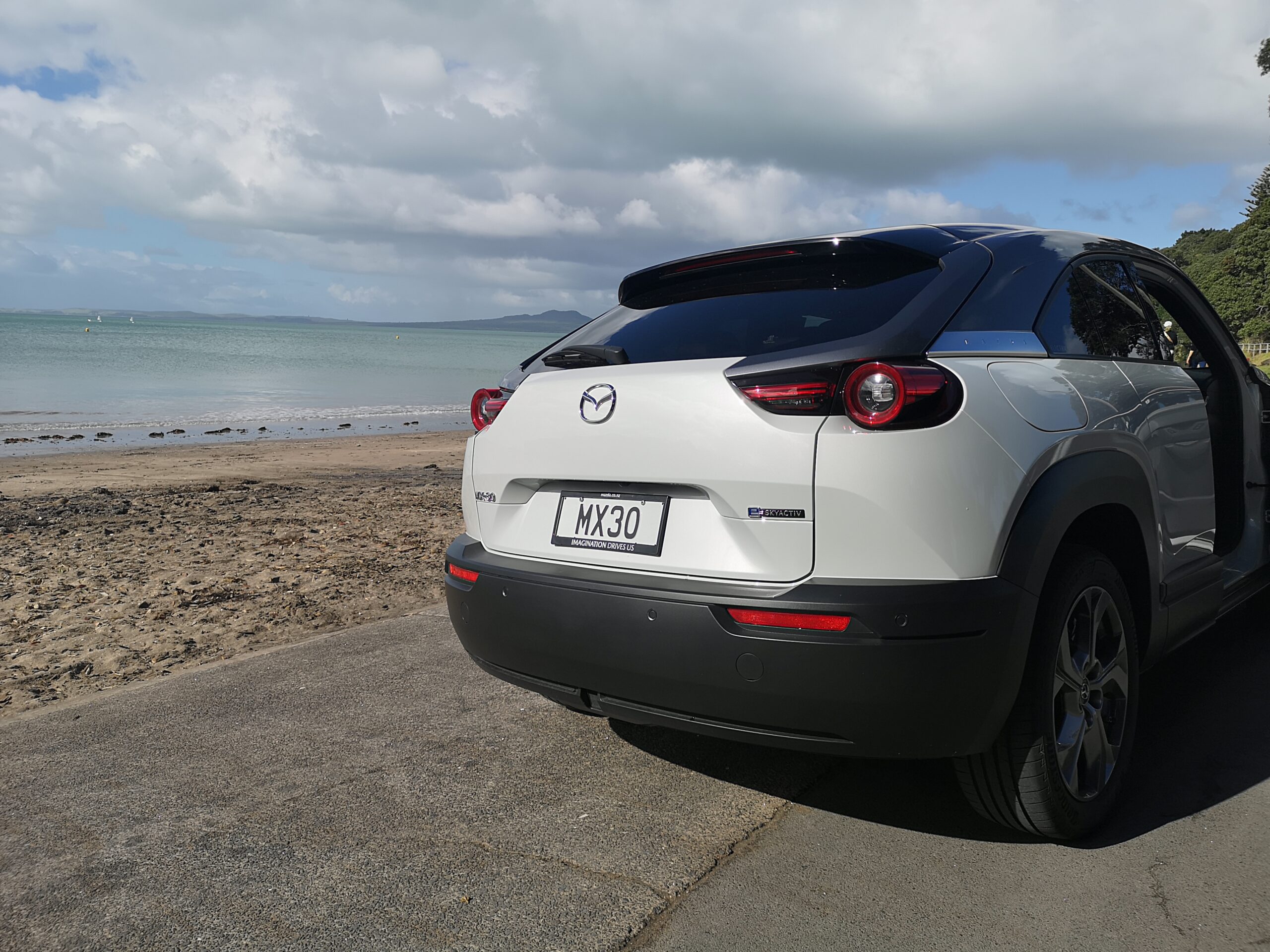 I spent more or less 1 week with the Mazda MX-30 and only 'refuelled' once. We used it as a normal family would (including the heated seats and wheel), doing chores and dapping around the neighbourhood and still eked out a solid 350+kms. It's easy to drive, turns head and has the extra wow factor with its freestyle doors – it's a corkingly good EV