It's official, Maserati have taken the covers off their topless MC20. It's called the MC20 Cielo and Maserati say it's a "one-of-a-kind car" which delivers "a holistic and immersive driving pleasure, the like of which has never been seen before". Who's going to tell them about the existence of performance cars?! Anyway, back to the Cielo.
The Cielo shares the same 'Nettuno' V6 as the MC20 but offers a unique mix of luxury with an open top driving experience. This is made possible by a groundbreaking rear window that can be transformed from clear to opaque with the touch of a button. That features comes courtesy of a special 'Polymer Liquid Crystal Technology'. The roof itself is also best in class and can retract/deploy in 12 seconds!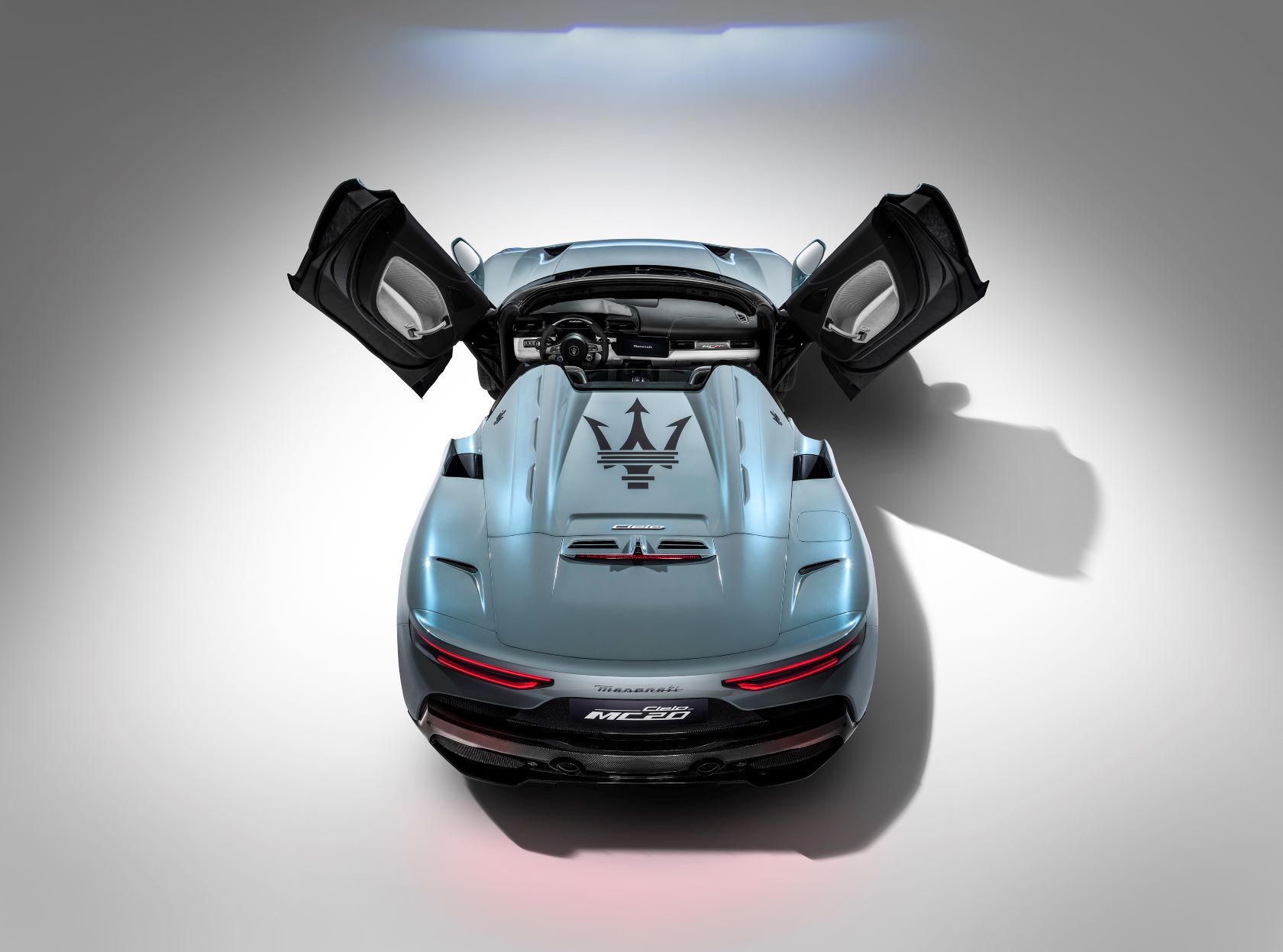 The Spyder is made in Maserati's home in Modena and despite having the extra luxuries, weighs just 65kg more than the MC20 coupe. This weight saving is thanks to an ingenious use of carbon fibre all across the car which is visible once the butterfly doors are opened. Once inside, the cabin is comfortable and includes an award winning premium 12 speaker "Sonus faber" audio system.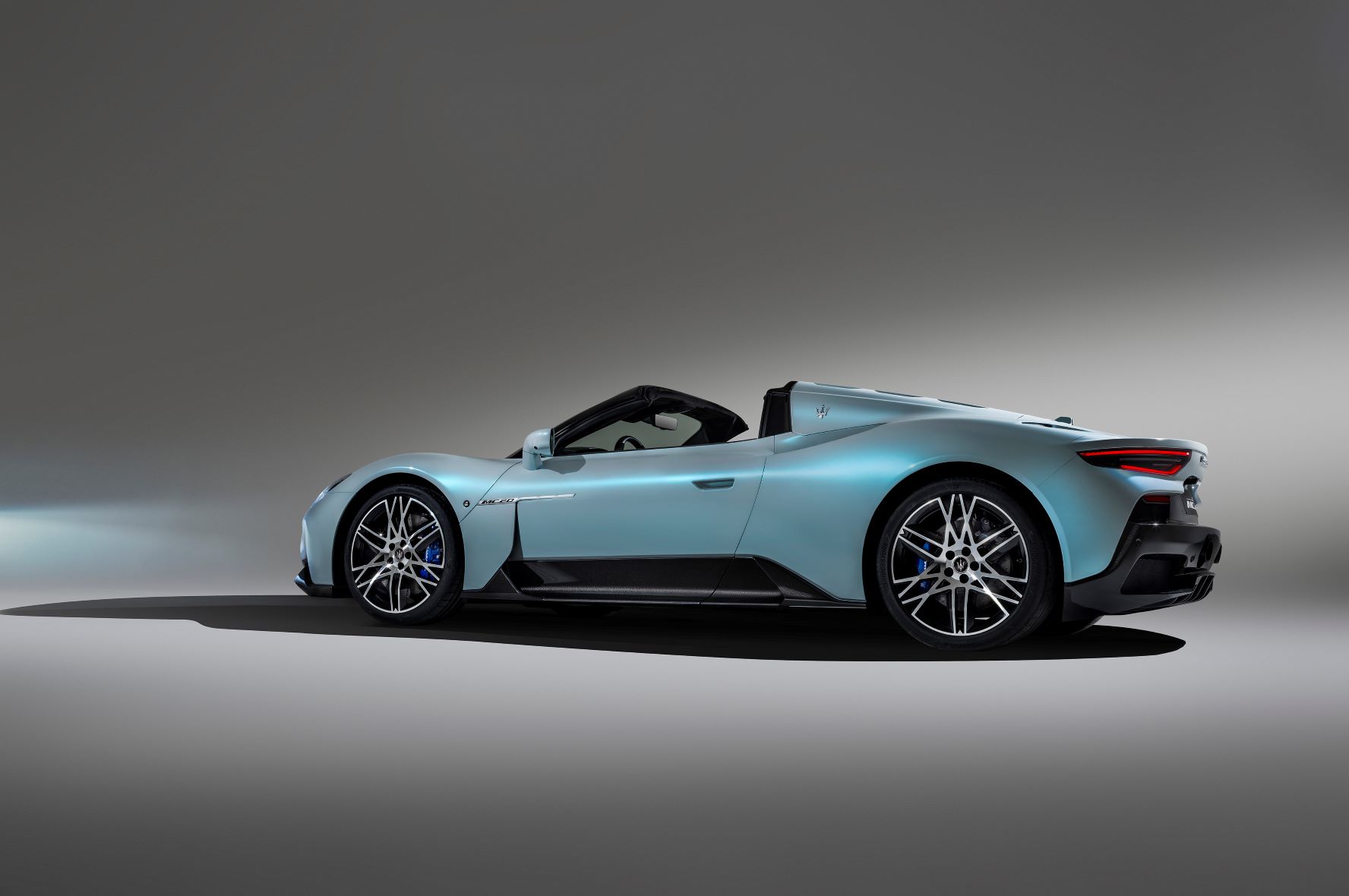 The paint is another unique feature about the launch edition of the Cielo. The new three layer metallic colour known as 'Acquamarina', available as part of Maserati's Fuoriserie programme.
Thanks for reading! For more Maserati news and reviews, visit Tarmac Life.
Words by Matthew D'Souza, pictures courtesy of Maserati Press.