Namaste. It's plain to see that I've been brushing up on my Hindi recently and aside from learning how to say 'hello' and ask 'how someone was' (aap kaise hain?), I also discovered that the 'Mahal' in Taj Mahal actually means palace, rather fitting since I've been behind the wheel of the Mahindra XUV700 AX7 L. It's a spacious 7-seater SUV with Euro-quality fit and finish and ultra-modern tech, impressive features that are made even moreso when you find out its price – seriously, its value is basically second to naan.
For those that don't know (that included me), Mahindra is an Indian company with its global headquarters in Mumbai. It boasts eleven business pillars (from tractors to IT) and has an annual turnover around US$20 billion. The automotive segment takes up a big part of the Mahindra pie with an annual turnover around US$8 billion and a history that dates back to 1947 when 75 Willys Jeeps were sent to their plant in India for assembly. Since then they've grown from strength to strength and are now starting to focus on the SUV market, with the new XUV700 leading the NZ charge.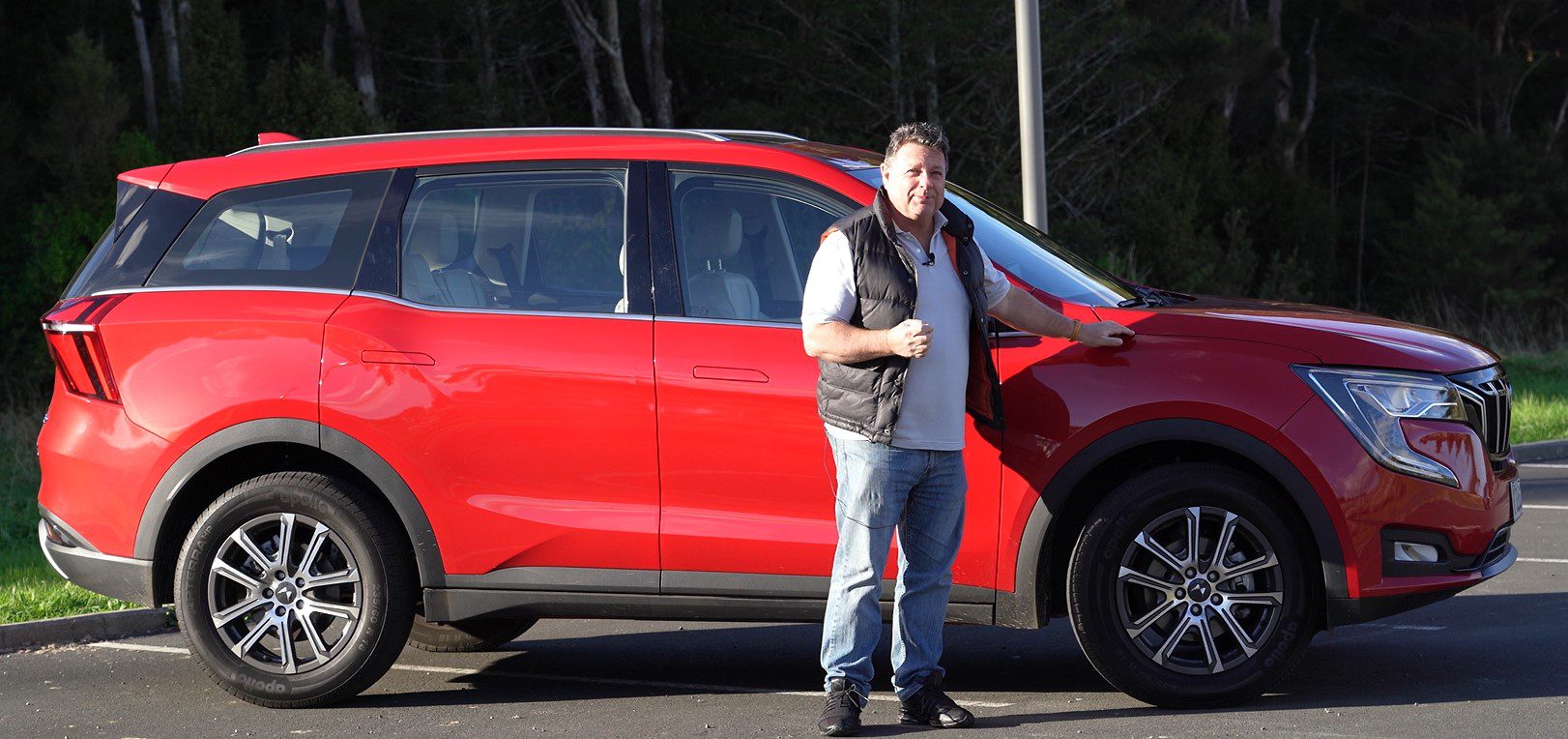 The XUV700 casts a considerable shadow, with the 7-seater's 4.7m length and near 1.8m height ensuring that you don't go by unnoticed. Then there's the way that it looks. Up front you have the new 'Twin Peaks' logo taking pride of place in the centre of its satin chrome six slot grille. The headlights come with a smart 'auto boost' function that switches on extra lights at night when you're travelling over 80km/h (lighting up the night like Diwali fireworks) and distinctive parallel-line designed LED DRL's border the headlights and merge into the grille.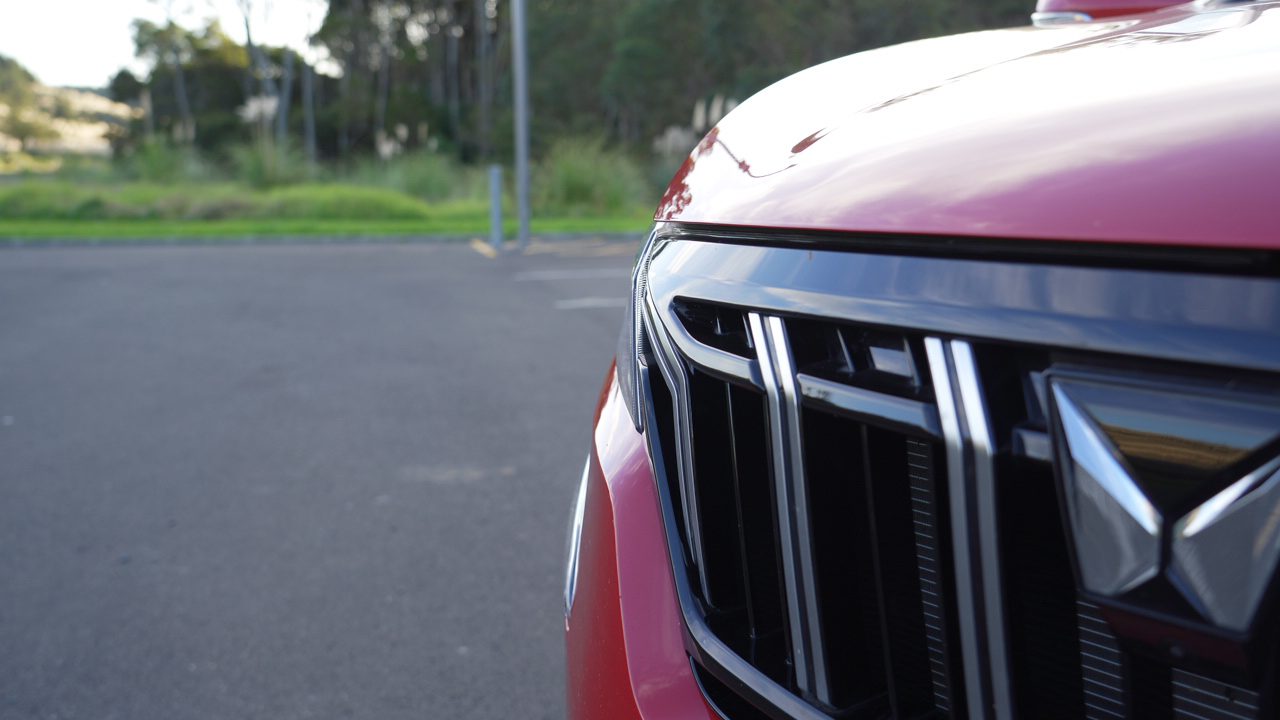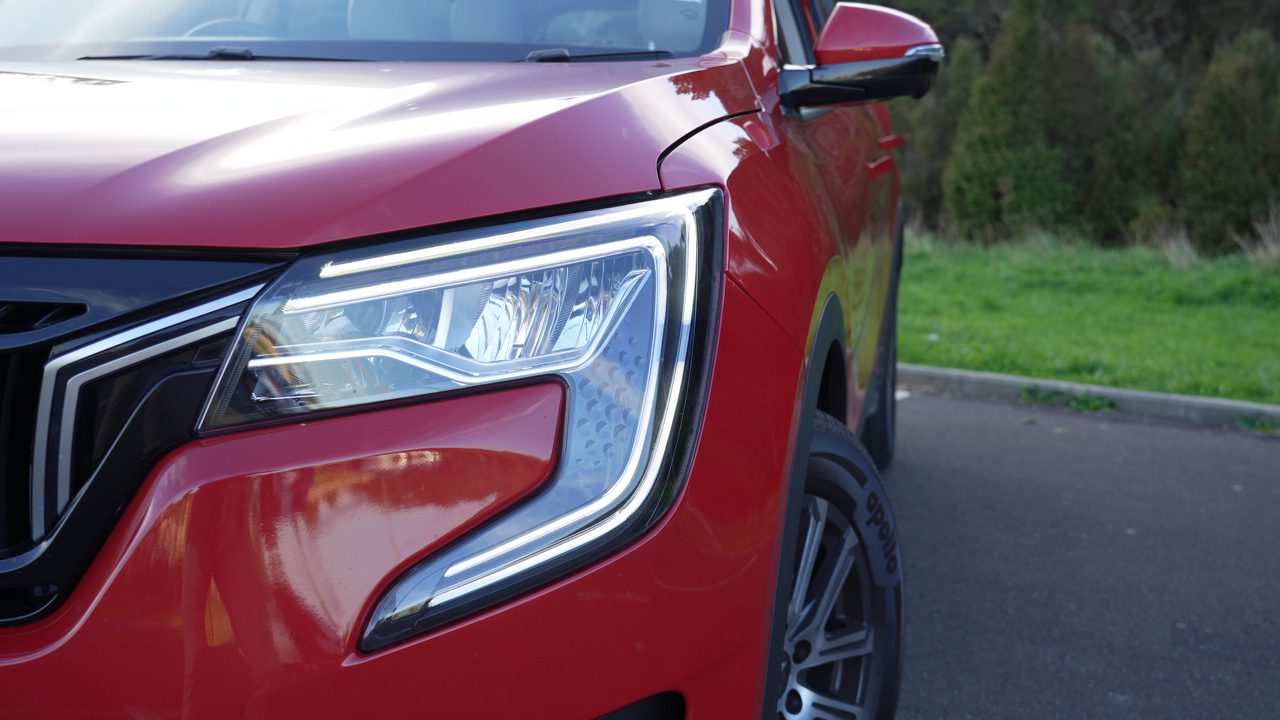 The XUV700 comes in five colour flavours, my review model was in their rage red which contrasted really well with the black and chrome trim. The wheels are 18-inch diamond cut and come with a premium Indian rubber from Apollo, while the XUV700 also features flush door handles, which aside from being cool, helps with the SUV's aerodynamics, making it cut through the air like a knife through butter-chicken.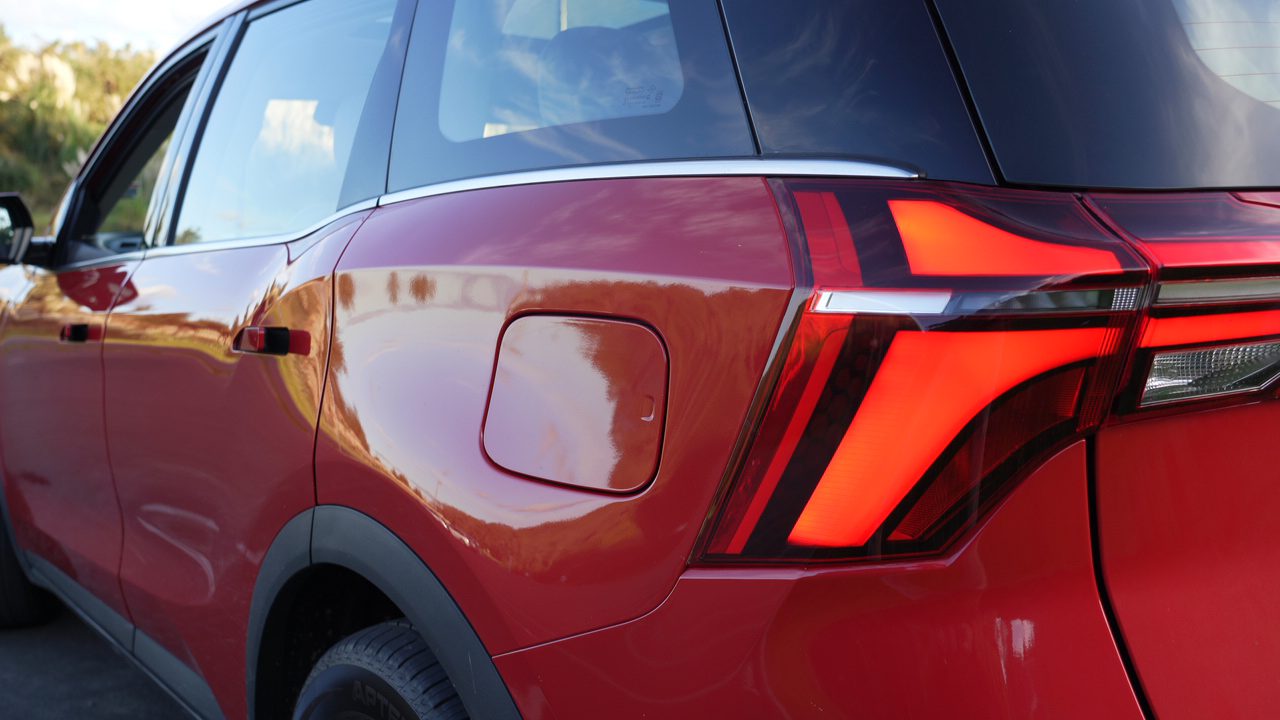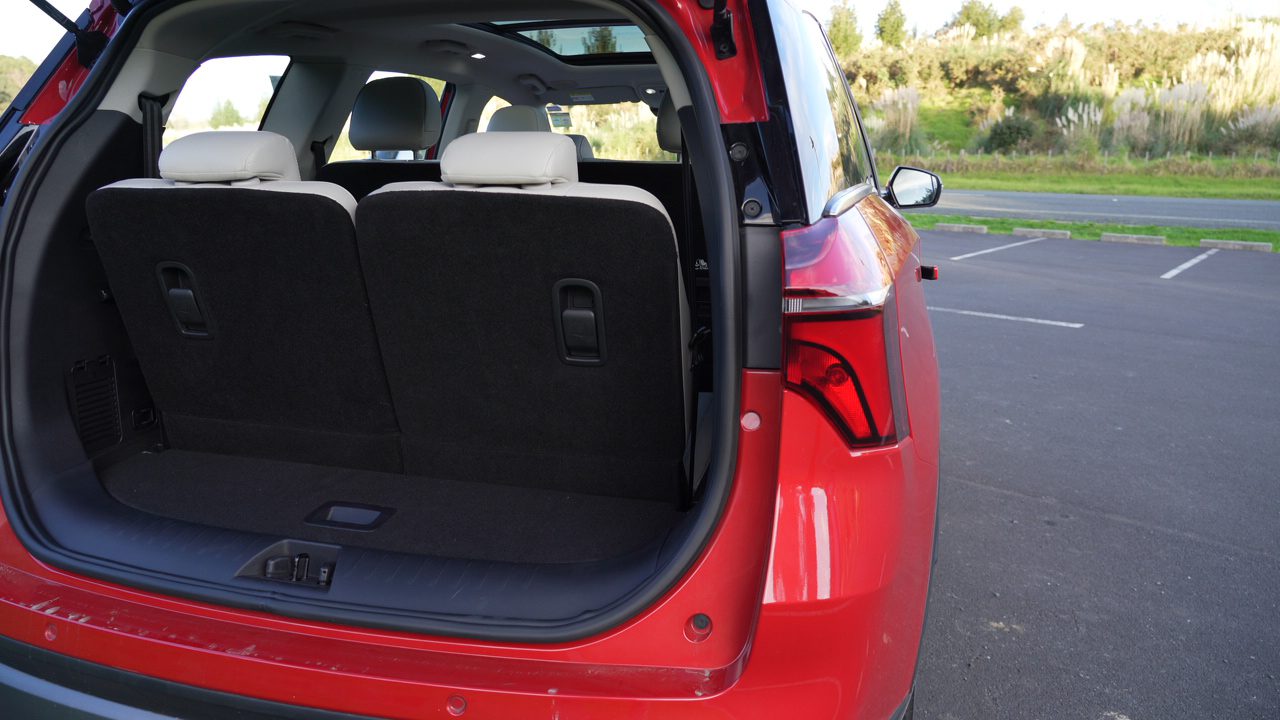 It's not too often you'd say this, however, the rear is actually quite interesting. Not only has it got a roofline spoiler and 'arrowhead' LED lights but the tailgate itself is made of a composite rather than steel or alloy, so it's very light. Open it up (sorry no kicker option) and you've got luggage space of 240 litres (all seats up) and if you drop the 3rd row 450 litres.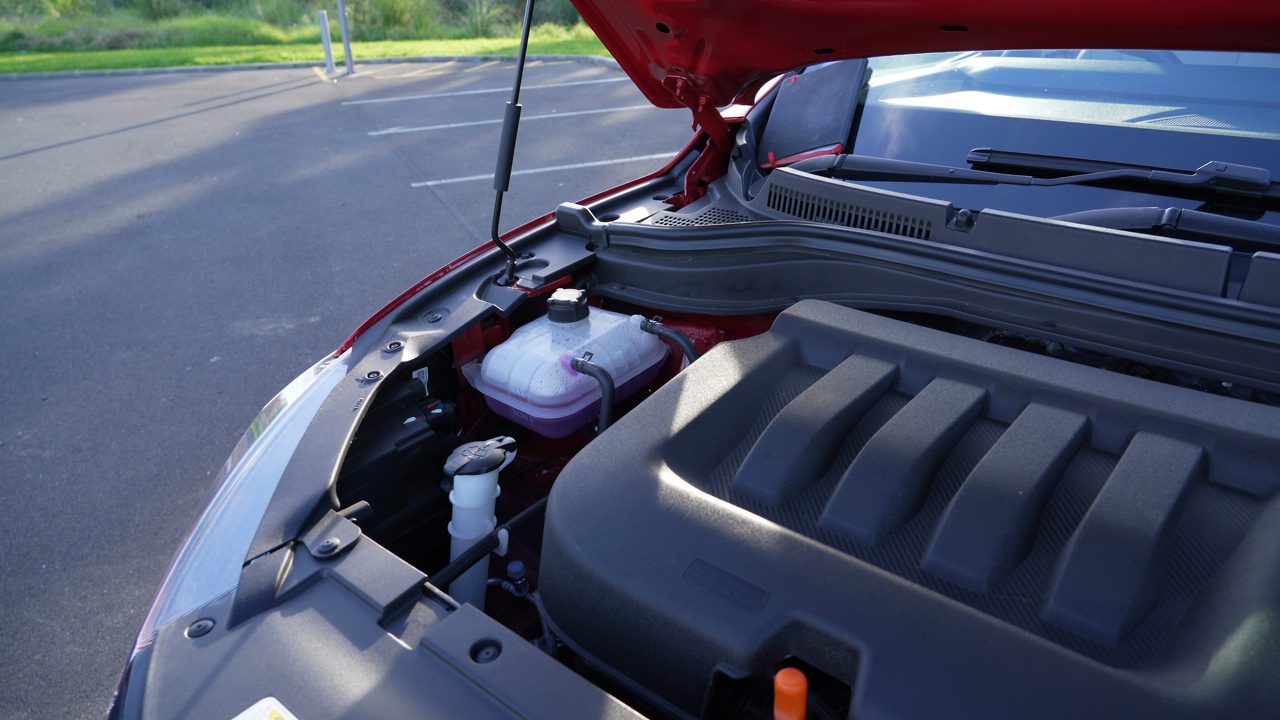 Raising the bonnet comes with an added bonus, the hazard lights go off automatically. I personally think this is a nice touch, after all, other than topping up the fluids, you're only under there if there's an issue (or to take a pic of the engine like me). Anyway, the powertrain consists of a 2L turbocharged engine mated to 6-speed automatic gearbox. Together they give you 149.2kW of power (very precise) and 380Nm of torque – remarkably plenty for this large SUV.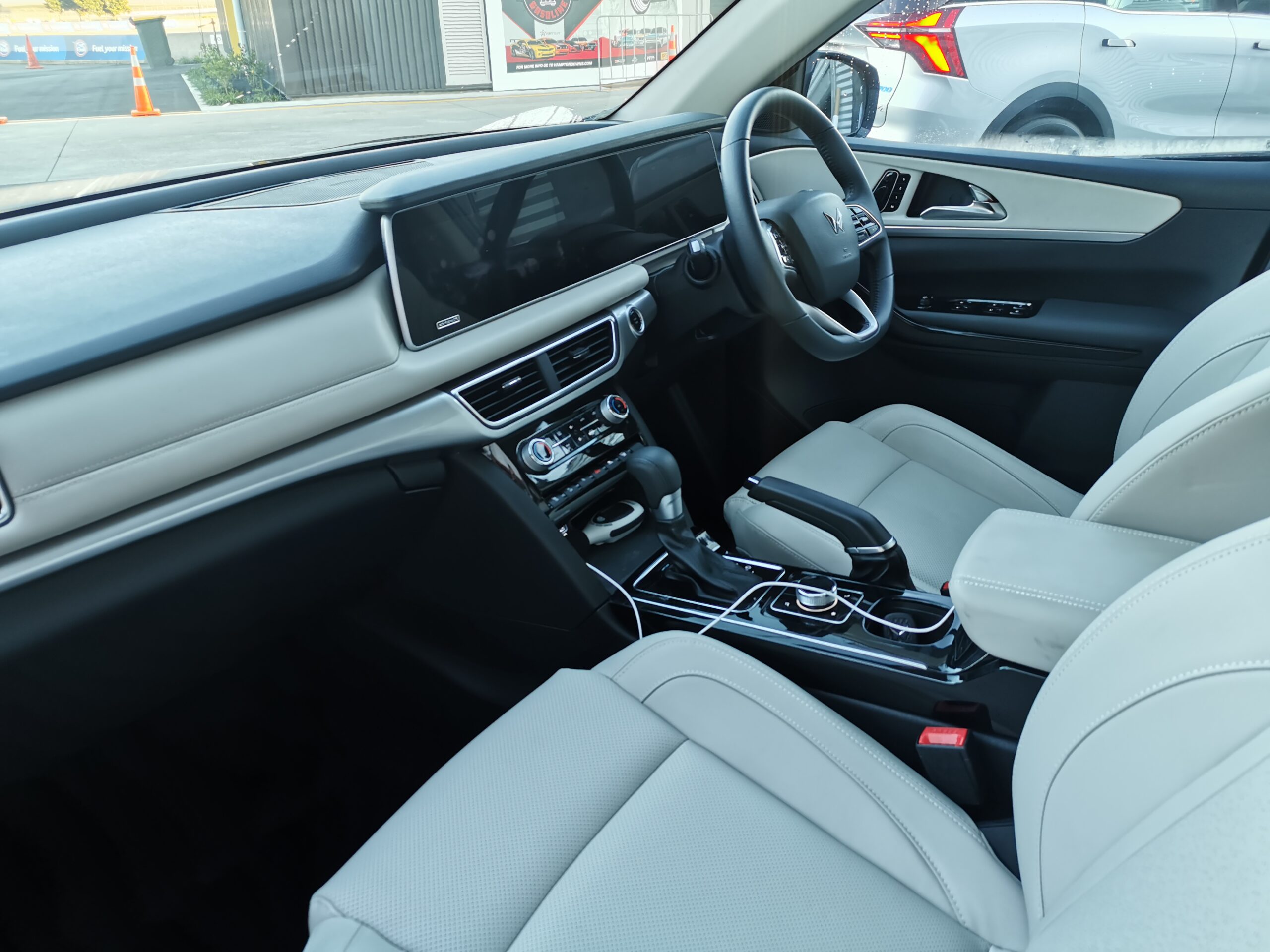 The first thing you notice when you get in, is the build quality. The door closes with a hefty thud, the panel gaps are minimal and areas such as the centre console don't rattle or shake. My L model came with the trademarked Skyroof (a sunroof by any other name) that flooded the cabin with light and set off the XUV700's fancy white furniture – although I'm not sure this is the colour option to go with should you have messy little ones.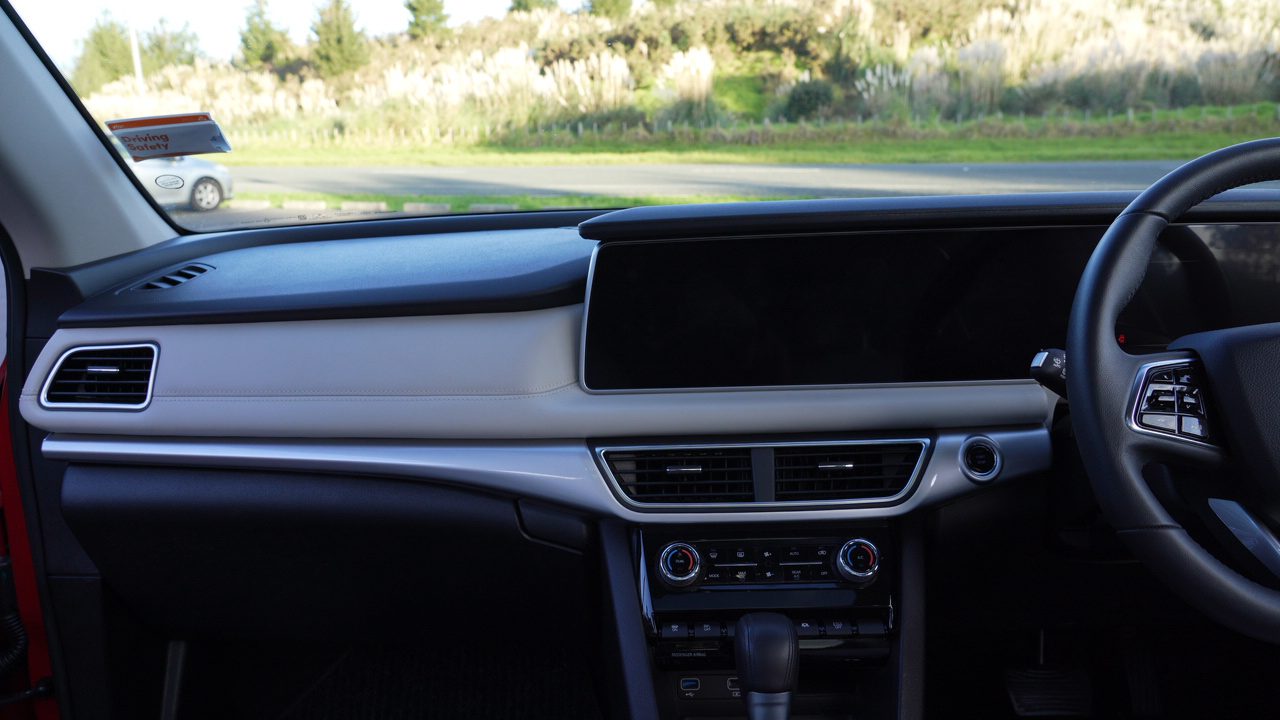 There is a certain amount of harder plastics dotted around the place, however, they are offset by some light leatherette material and a brightly coloured plastic panel.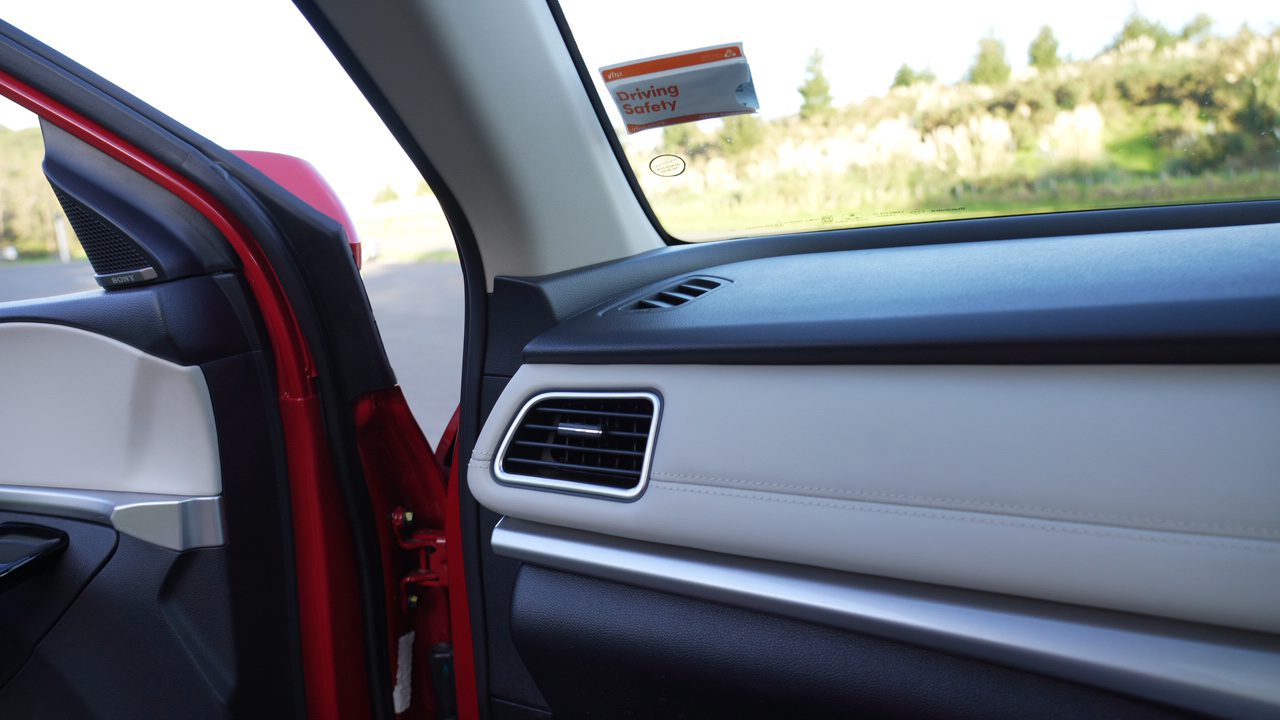 The centre console comes with two slots for your phone (one offering wireless charging), several USB ports, a variety of cup holders and, since it's a family sized SUV, there are plenty of practical storage spaces.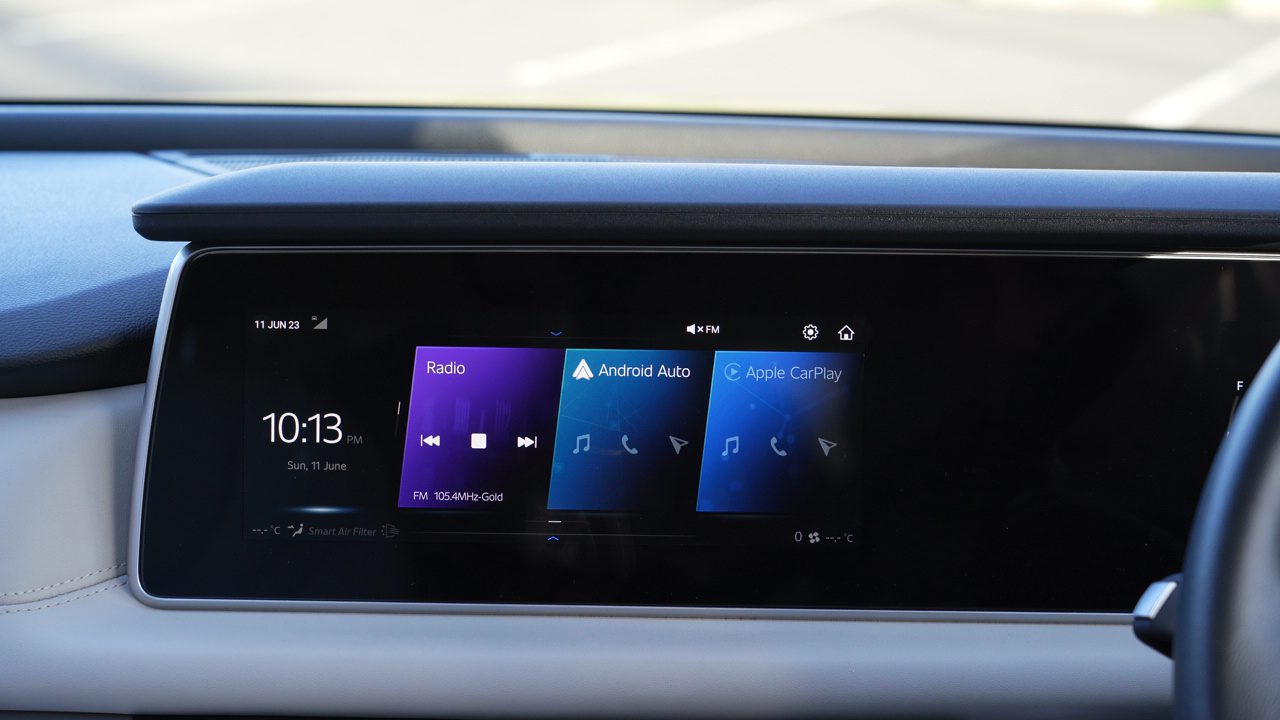 Infotainment and instrumentation screens are both 26.3cm, however, they are presented as one large panel when off. The infotainment comes with Android Auto and Apple CarPlay, there's a hefty 12-speaker Sony sound system and a variety of Apps, although most of the ones on my model were of an Indian bias. There was a torque, power, and G-Force metre though and they took me to my first stint behind the wheel of the XUV700 – on a RACETRACK.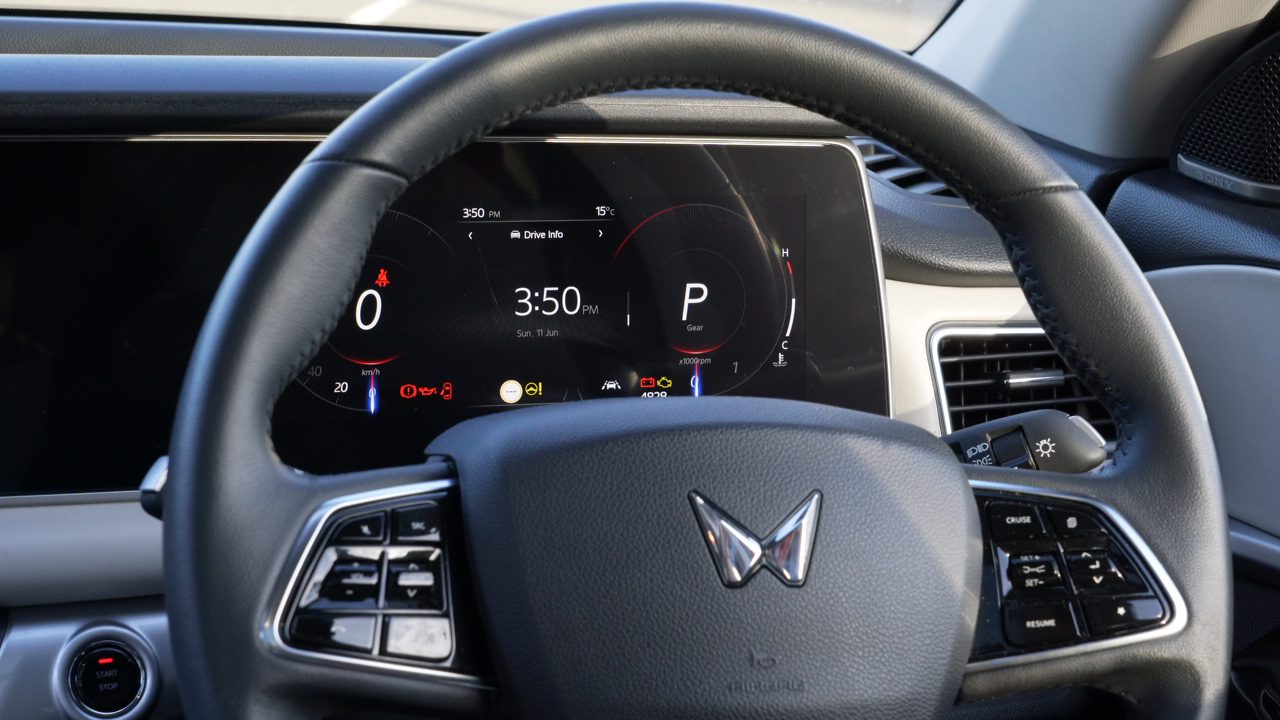 In front of the driver is another 26.3cm screen and, although digital, has an analogue dial appearance. It's very customisable (through the dials on the steering wheel) and offers up all the info you/I need to get to where I need to, safely. In fact the XUV comes with numerous ADAS apps and treats, including Adaptive Cruise Control, Smart Pilot Assist, Forward Collision Warning, Automatic Emergency Braking, Lane Departure Warning, Lane Keep Assist, Traffic Sign Recognition, High Beam Assist…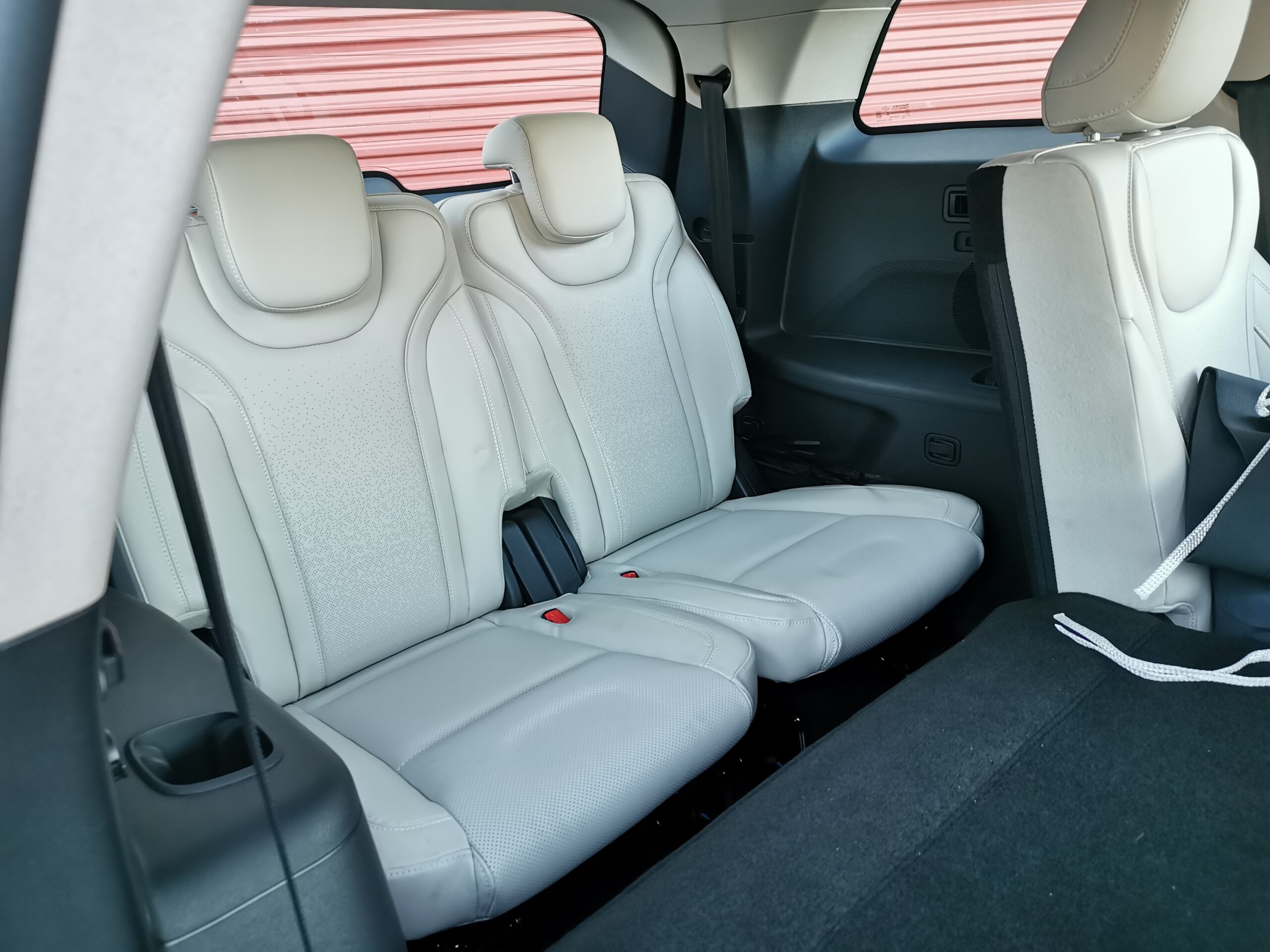 Having such a big wheelbase means that the XUV offers ample space for those in the rear and the third row. The middle row gives a decent sized human being enough of knee and foot room and the panoramic skyroof give you the impression the sky's the limit for headroom. Access to the 3rd row comes thanks to the 'one touch tumble feature' that rolls the passenger side seat, and there's room enough for two 6-foot adults to take a reasonable trip in.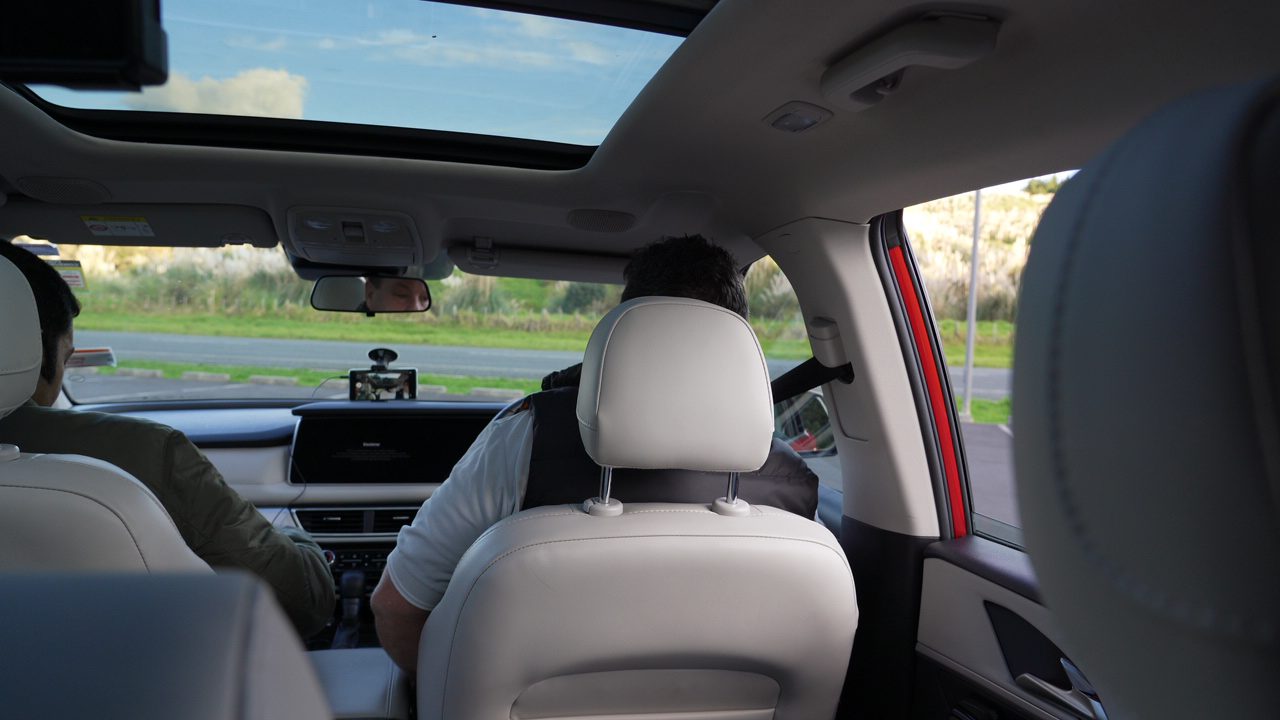 On the move the XUV is noticeably quiet and refined, even on our pitted and coarse roads. The chassis is remarkably stoic boasting over 2,000 more spot welds than other SUVs in the category. There has been a focus on reducing road noise, however, there is a hint of wind noise that enters via the driver's door.
As mentioned before, the electronics are all there in abundance, but I have to say that they are still playing catch up a bit, with things like the reversing camera being somewhat laggy, the screen not responding as quickly as some others out there and the start/stop is better left off – but I'm sure this will continually improve.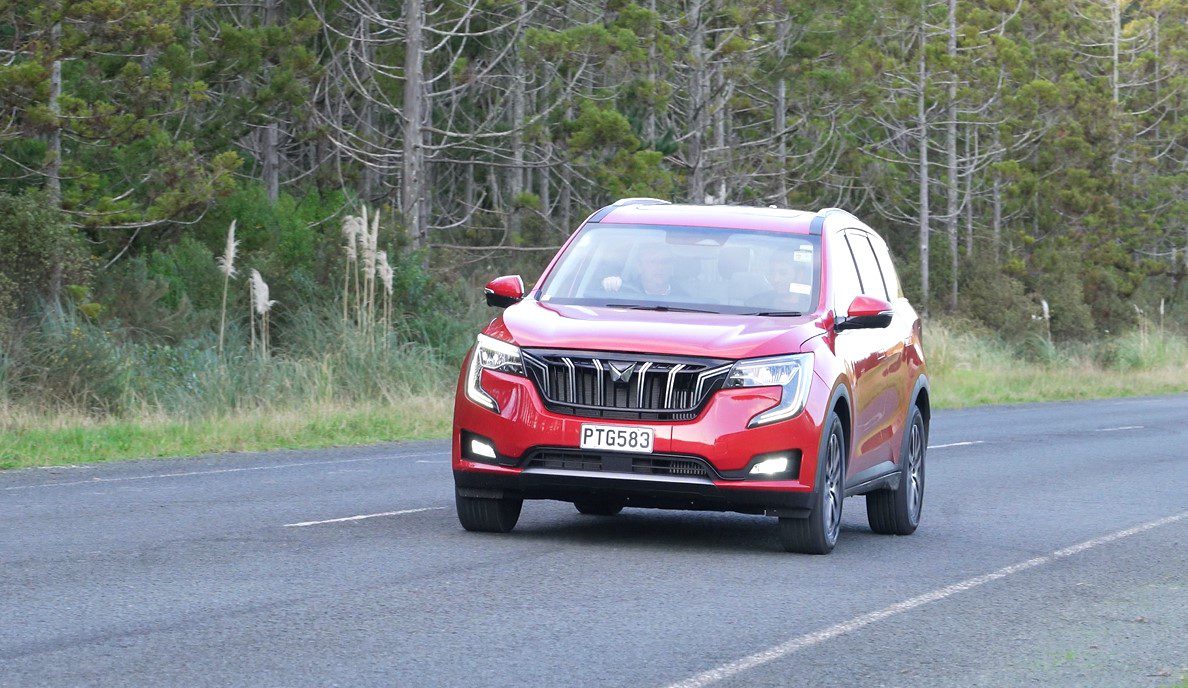 Visibility all round is good, the windscreen is massive and the view through the rear is fine when it's not filled with passengers (thankfully the door mirrors are big too). The steering has a nice weight to it, and it actually makes the XUV feel rather light. Even at speed the cornering is confident (I can say that as I've taken it on Hampton Downs), but there is a fair amount of tyre squeal if really pushed – not if you drive it like a civilised human though.
The powertrain gets you to 100km/h and beyond in an orderly fashion and will happily stay there all day (there are videos to prove it too). So for those that need to take many people for many miles, this is a quality option.
Without even discussing the price, there are numerous ways that make the Mahindra XUV700 worth considering. It brings a touch of Indian character to the New Zealand SUV market, it's a 7-seater SUV that DOES SEAT SEVEN with cabin room that is 'mahal-ial', it's build quality feels impressive and although it still needs a bit of attention, the tech is there in spades – but then you discover that my top of the line L model has a price tag of just under $45k (at time of writing) – like I said, the XUV700's value is second to naan, sorry none.