According to Indian car maker Mahindra, they are on the rise. Not only have they changed their logo to a 'twin peaks', 3D identity, but they've also got a new SUV focus in their automotive section. To prove they're serious, they arranged to meet us at Hampton Downs Motorsport Park to bring us up to speed and introduce us to their new XUV700 SUV. Yes, we were going to drive a family 7-seater on a racetrack!
Before we head out on the track, let's get some of the formalities out of the way, namely, who is Mahindra. With its global HQ in Mumbai (India) and Anish Shah at the helm, Mahindra & Mahindra Ltd, boasts eight business pillars (from Tractors to IT), an annual turnover of around US$20b and 250,000 staff – with 50% of these being employed outside of India (Mahindra is in 100 countries across the globe). So this is no start-up venture.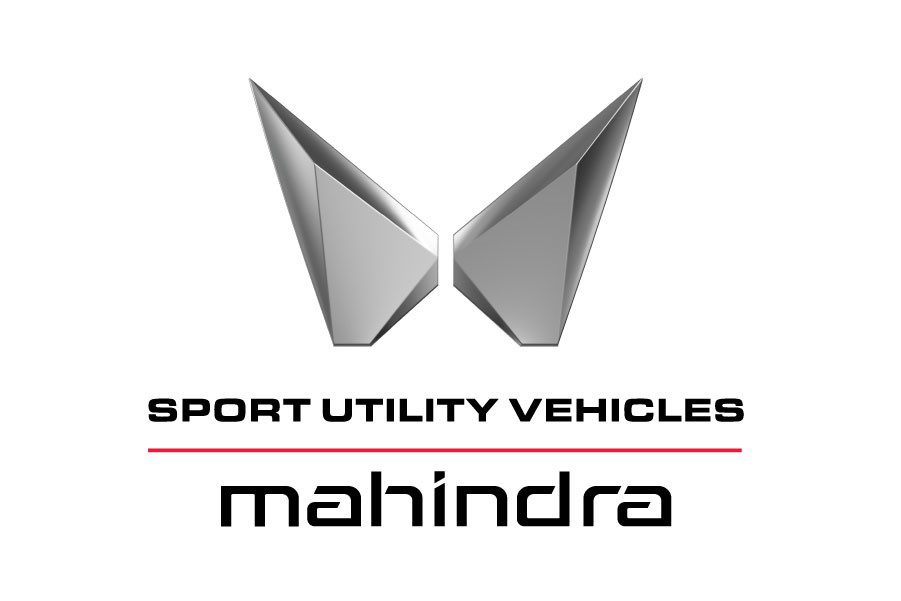 Automotive takes up a big part of the Mahindra pie with an annual turnover of around US$8b and a history that dates back to 1947 when 75 Willy's Jeeps were sent to their plant in Mazgaon to begin their launch of vehicle assembly. 2000 saw the brand launch their Bolero, India's largest selling SUV for the next decade, 2002 saw the launch of the Scorpio SUV, and 2007 had them enter the passenger car market in a JV with Renault. From there, more SUVs were introduced, a new global platform and even a new EV!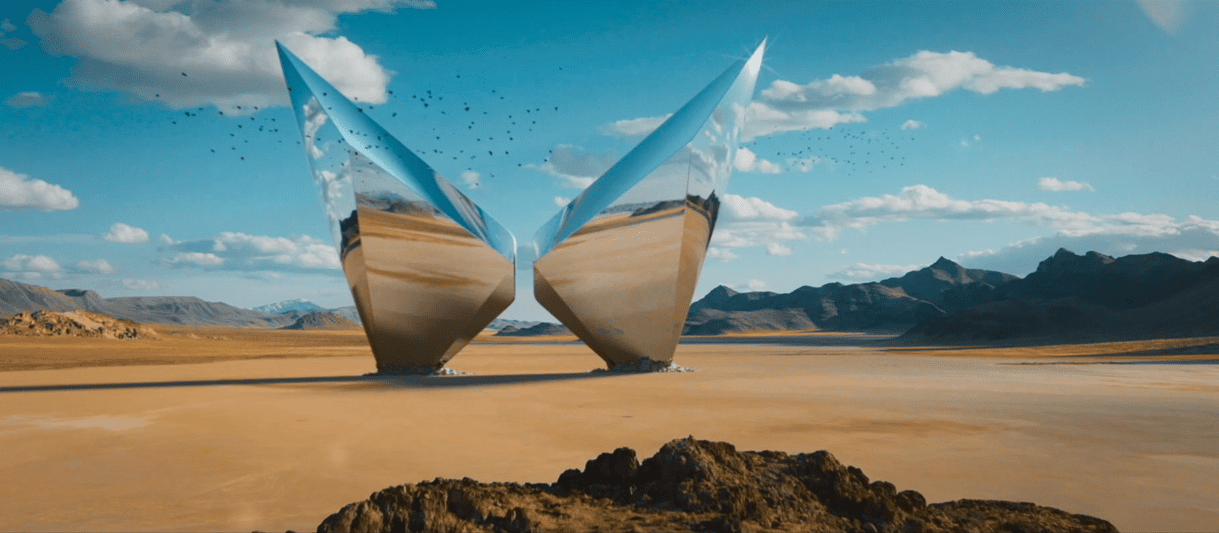 Anyway, this vast plethora of history and experience brings us to the here and now, being introduced to their new (to NZ) XUV seven double oh.
The XUV700 is a new category defining SUV. For NZ it comes in three model variants, an AX5 (5 seater), an AX7 (7 seater) and an AX7 L (top of their range 7 seater). They all come with a 2L turbo (Petrol) engine 149.2kW/380Nm, mated to a 6-speed auto, and all are 2WD, although there is talk of an AWD on the horizon. I guess now is as good a time as any to bring up the pricing, which are $36,990, $40,990 and $43,990 respectively and no that isn't a typo, you can get a brand new, top of the line seven seat SUV for $43,990 – but is it any good? Well actually yes, very in fact.
'Tough and Sophisticated' is what Mahindra is calling this new XUV700 and it pretty much nalls it. The chassis itself is as tough as they come, boasting 6,000 spot welds (2,000 more than other models), and its NVH (noise, vibration, harshness) has been dealt to with the likes of sound deadening and frequency selective dampers.
The XUV700's design is a mixture of modern and rugged, with big head and DRL lights, an aerodynamic grille the sports the new twin peaks logo, 'smart' door handles and plenty of glass to ensure oodles of visibility.
For those adventurers out there, the overhangs are limited with 22.6 and 24-degree approach and departure angles (respectively) and nice big alloys with ample rubber ready to absorb our rough NZ roads.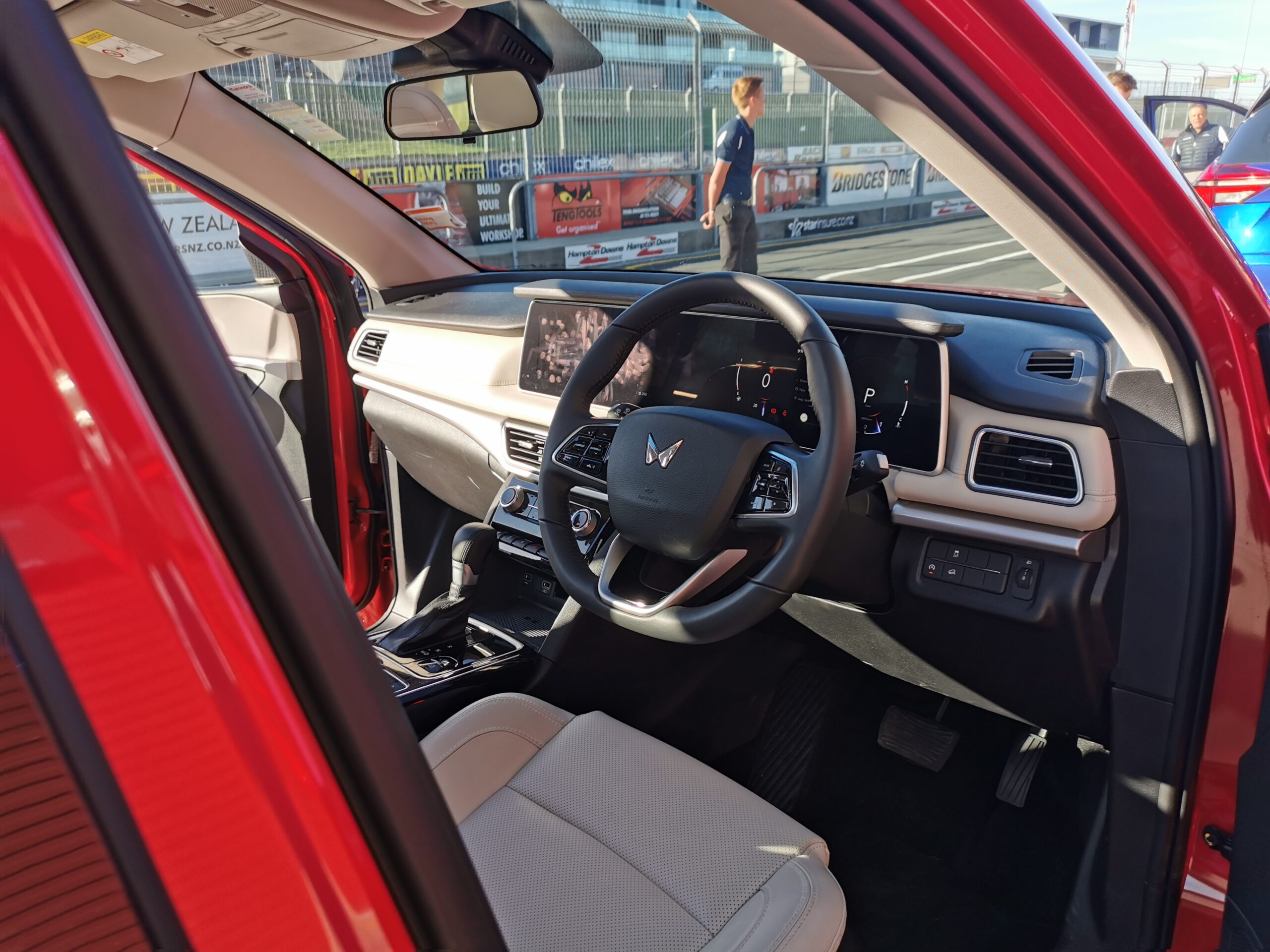 Step inside and the cabin is bright and well-appointed. The patented 'Sky roof' (panoramic sunroof to others) floods the interior with light and although there are certain areas with more hard plastics than some of its competitors, the XUV700 is both spacious and modern.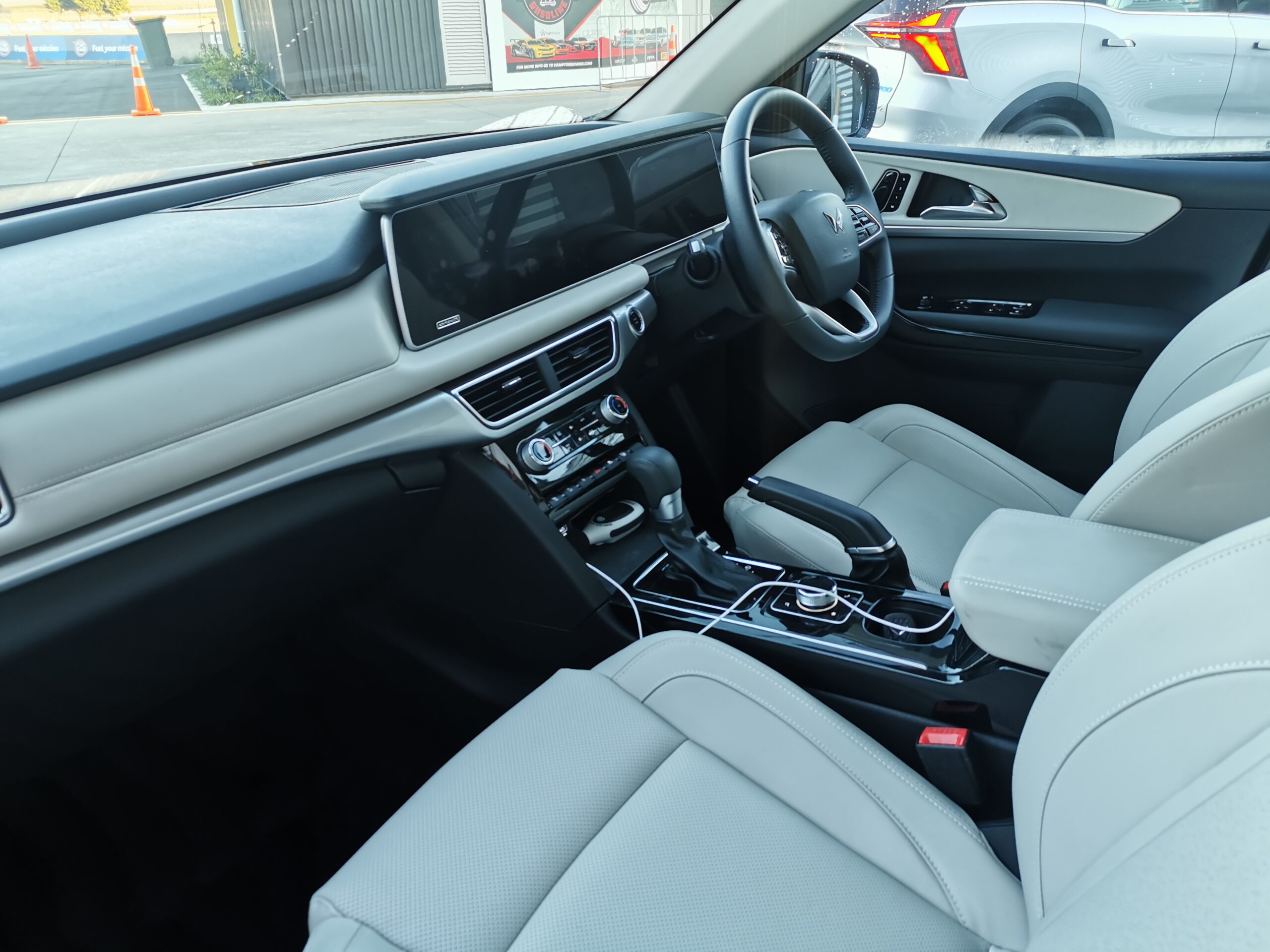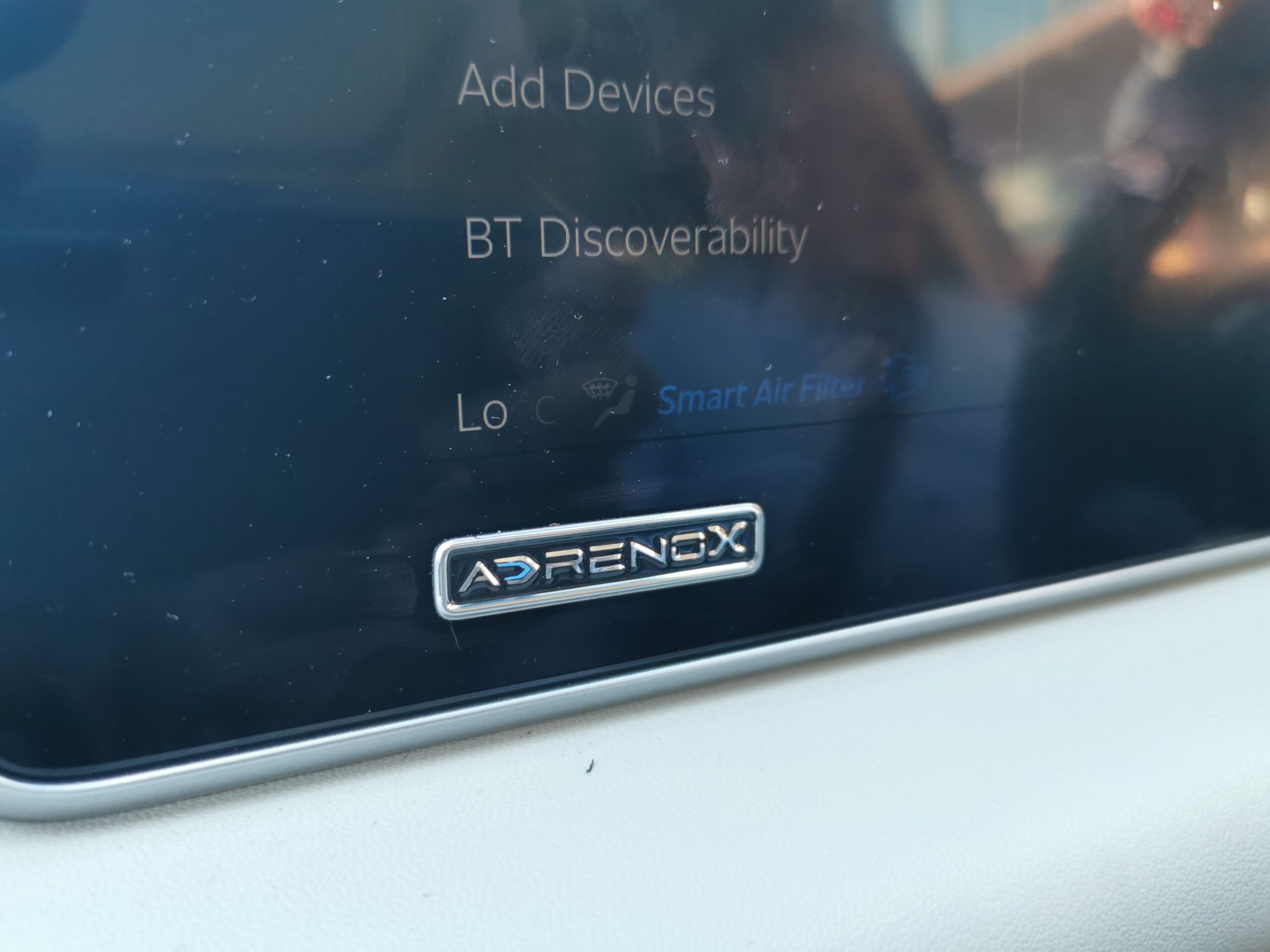 The seats are subtle and reasonably bolstered, dash layout is easy to navigate around and the 10.25-inch infotainment screen comes with a raft of apps and a 12-speaker, 445w, SONY sound system. The 3rd row of seats are more practical than occasional, so you don't feel hemmed in and those in the middle have more than enough leg and shoulder room. Let me remind you, all of this for $44k!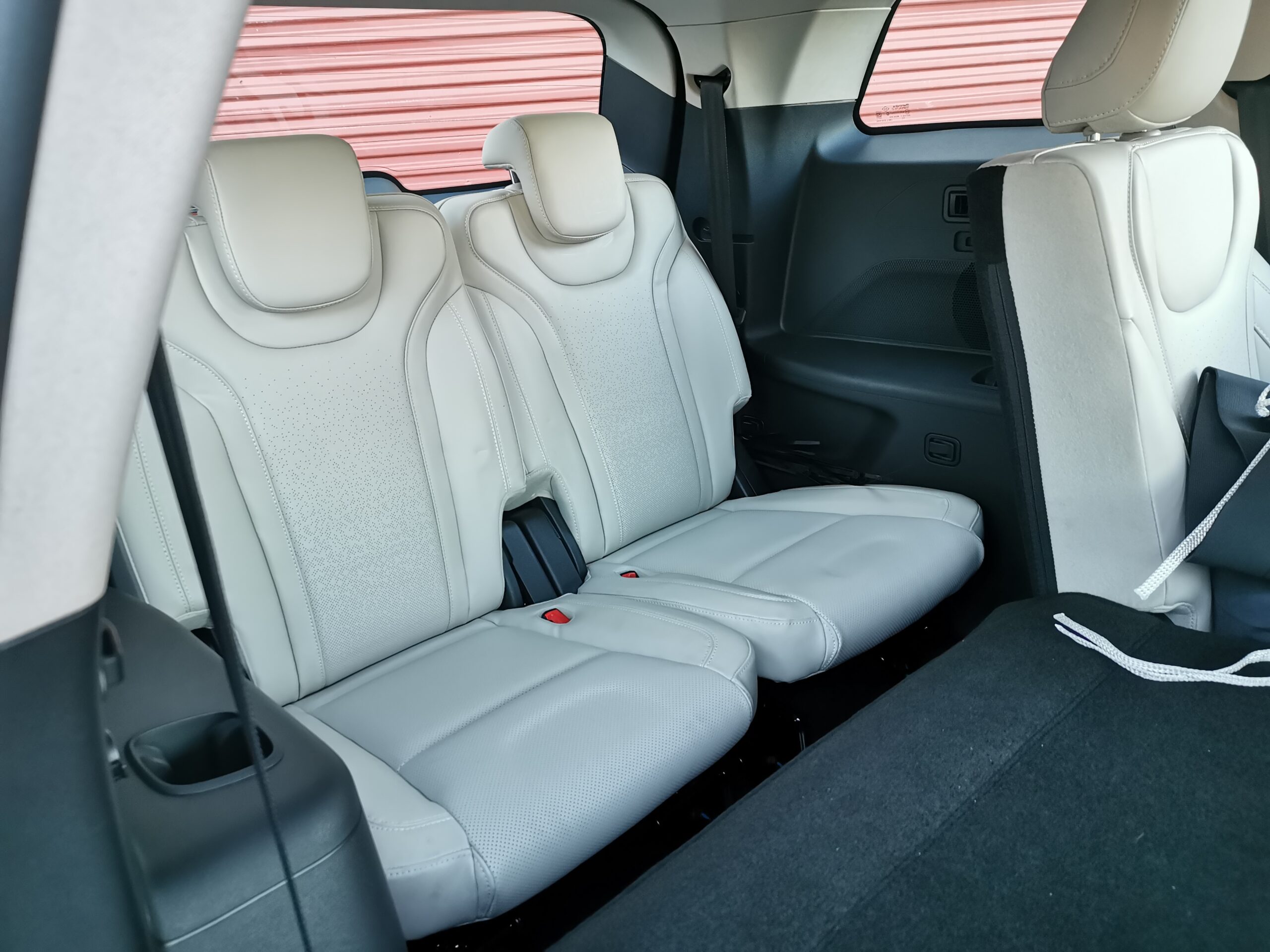 But how does it drive I hear you ask, well I'm glad you did.
Now allowing journalists to venture onto a racetrack is risky at the best of times, but braver still is to allow us there in a family SUV that doesn't have the likes of AMG, M or Sport in its nameplate. Anyway, allow us they did and it was a 'gloves off' affair, meaning that all corners were attacked and top speed was a target.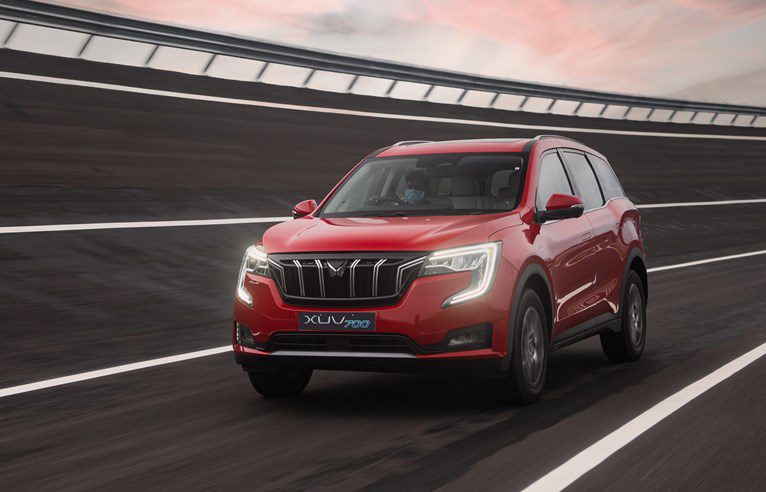 I won't pretend that the XUV700's suspension was race ready, but although being more pliable than I would have preferred, I didn't feel uneasy at any point at all. Sure there was plenty of tyre squeal (they were regular road tyres) but there was no uncomfortable squirm, but even the ADAS systems didn't jump in too much, meaning I could push the big SUV that little bit more.
Hampton Downs racetrack is a reasonably complex one, with numerous turns, elevation changes and a nice uphill long straight, all this puts a fair amount of demand on any vehicle venturing onto its tarmac, but the XUV700 handled it all really well. I clocked up 158km/h on the main straight and the brakes didn't fade at all, in fact, my only issues were the seat's bolstering was better suited for luxury than sport and the tyre temp (information all accessible via the instrument cluster menus) got up into the 50s so did induce a bit of understeer – believe me, I wasn't kind to the SUV.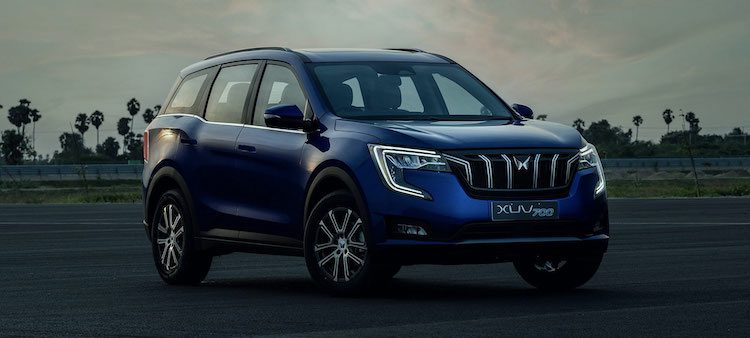 In looks, comfort, tech and space alone the new Mahindra XUV700 fits nicely into NZ's SUV segment, but when you throw in its ability, price and 5-year, 150,000km warranty, it really does shine. Looking forward to doing a follow up drive.