There were many noteworthy cars at this year's Pebble Beach Concours d'Elegance which also happens to be the 70th anniversary of the famous car show. And several unexpected unveilings at Monterey Car Week. However, one car had the honour of being above all at both of the events this year.
The Lamborghini Countach. 50 years have passed since this great car introduced itself to the world and would go on to captivate car enthusiasts of all sorts. While the Miura was the car that really announced Lamborghini as bedroom poster material, the Countach cemented that reputation. The name 'Countach' carries such prestige in the automotive world that it was given its own class at this year's show.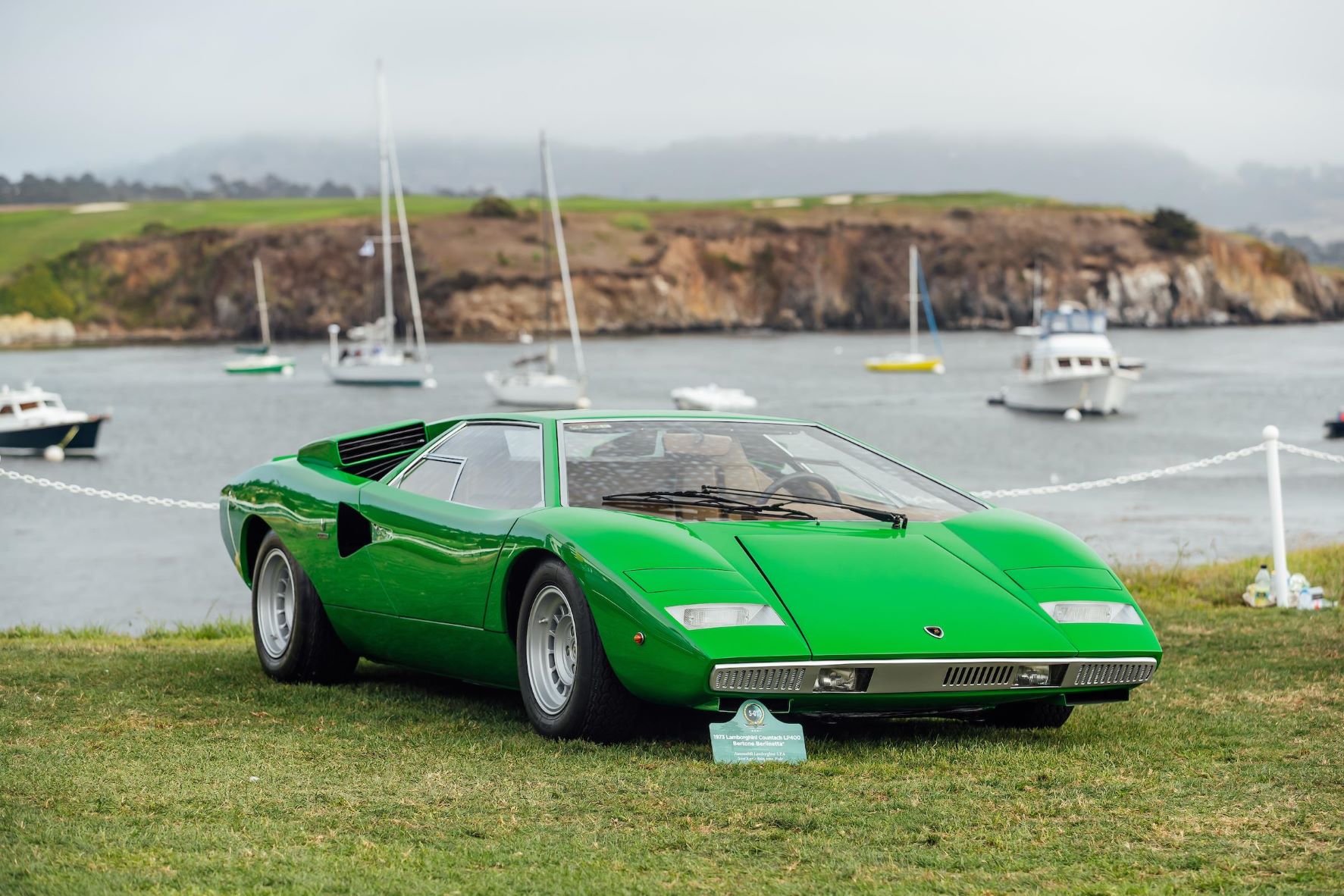 The event was attended by eight classic Countachs. Six of which were brought by collectors while the remaining two came from Automobili Lamborghini. The particular example above is chassis #1120001 aka the oldest surviving Countach! It was the second prototype ever made and was unveiled at the 1973 Geneva Motor Show in red with black leather interiors. It was then repainted in Verde Medio with the interior changed to Verde Chiaro, following which it was unveiled at the Paris Motor Show in 1973 again! The car was then sold shortly after to a collector in Switzerland where it lay in a barn until 2004 when Lamborghini bought it back! It is now on display at Lamborghini's Museum of Technologies (MUDETEC) in Bologna.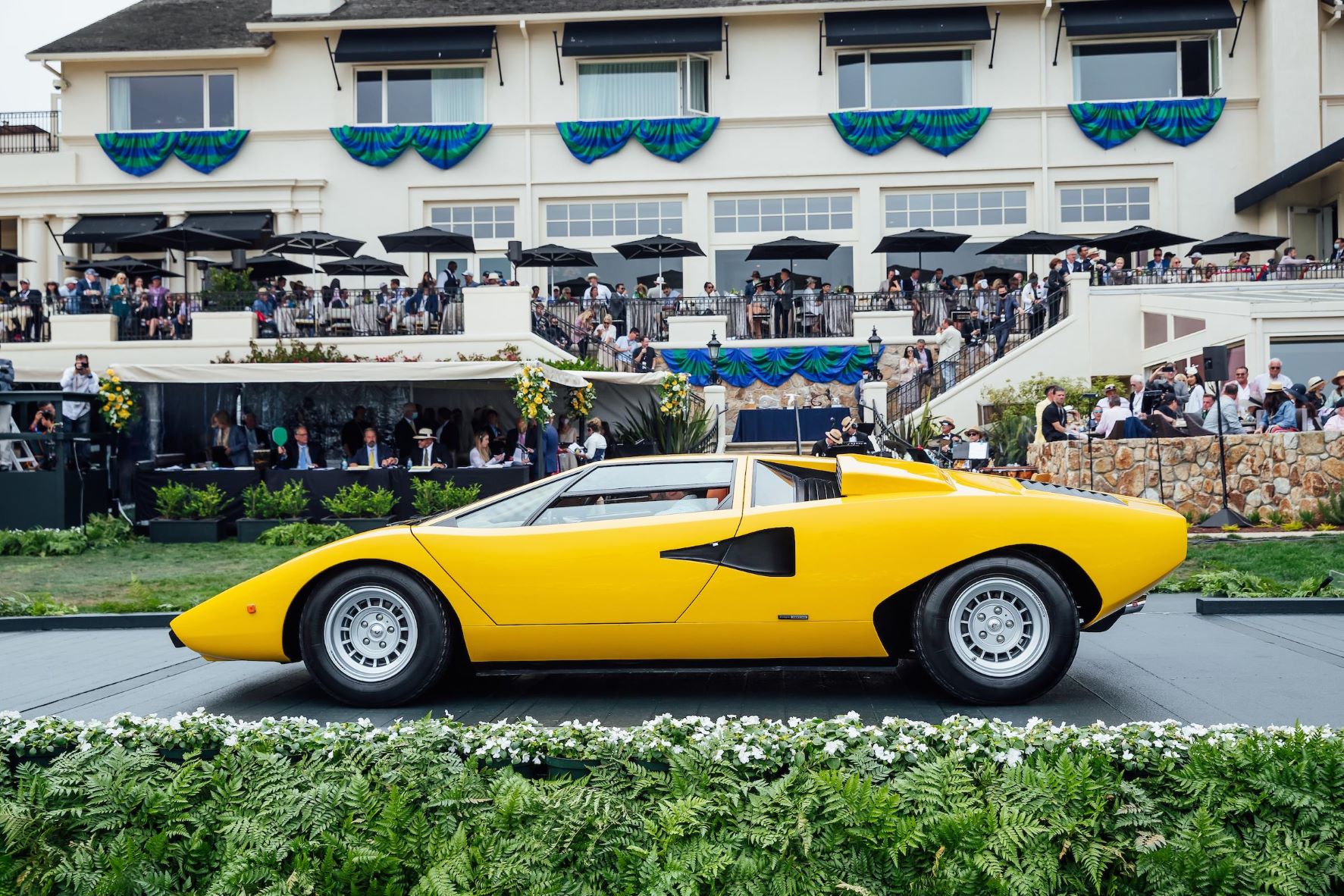 The Countachs brought by Lamborghini were not at the Concours but the six others were subject to judgement. While first place was taken out by a 1981 Countach 400S, my favourite was the runner up. Still factory fresh with its orignal coat of yellow paint, the above 1976 Countach 'Periscopio' is extremely beautiful. It is one of only 152 'Periscopio' units ever made. Spending the first 14 years of its life in someone's living room followed by another 14 on show, you'll be glad to know that it has been running regularly since 2003.
The 'Periscopio' is special because it has a very unique 'cut-out' in the roof which allowed the driver to actually see out of the rear view mirror. An impossible feat in most V12 Lamborghinis.
Old meets new 50 years on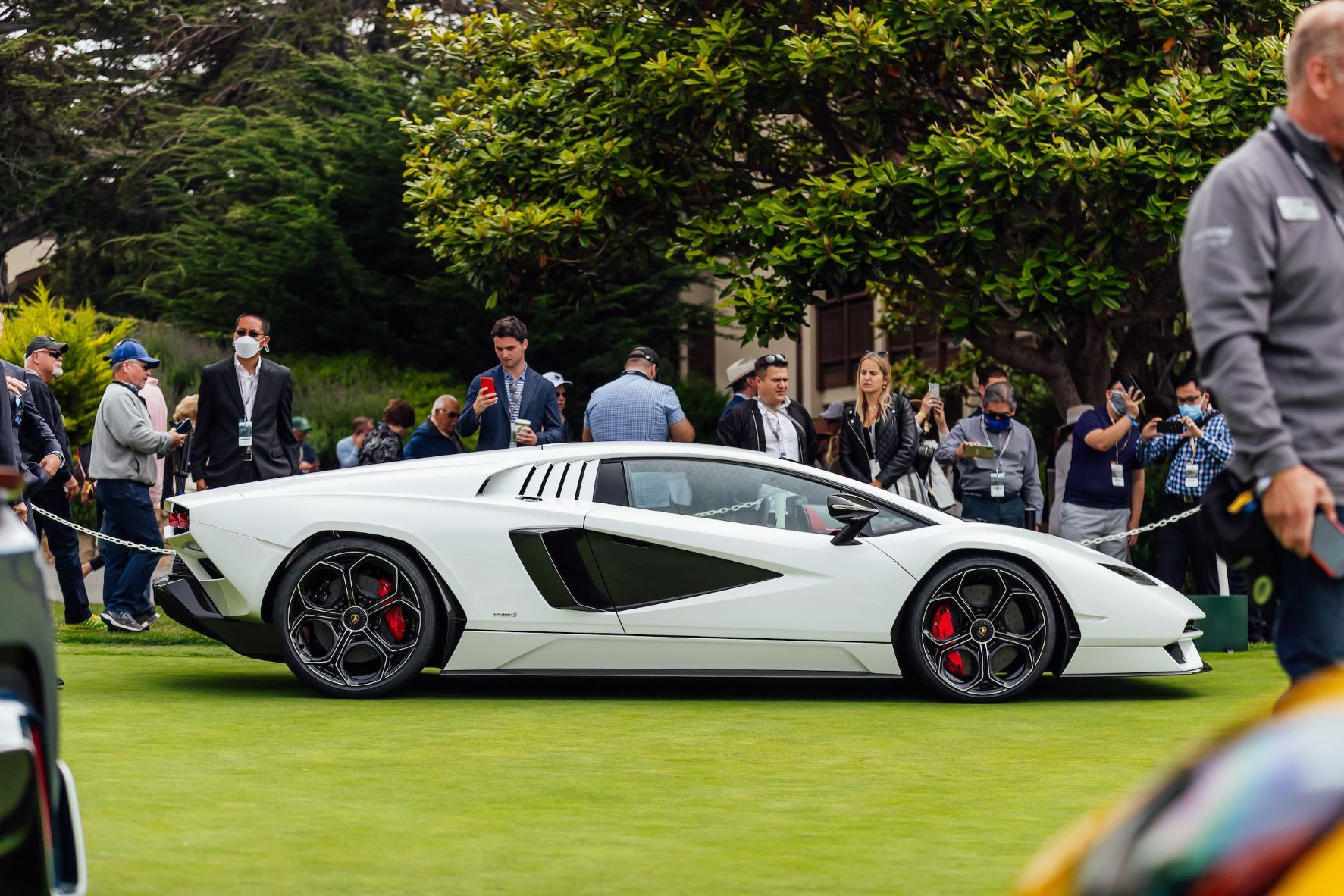 Meet the Lamborghini Countach LP800-4. Unveiled by the company's CEO as a modern homage to the classic supercar. Only 112 units will be made, bearing significance to the 'LP112' chassis numbers used by Lamborghini. The new car is a V12 hybrid with around 814bhp and a top speed of 221mph! The hybrid powertrain includes a supercapacitor and builds on technologies used by the original Countach.
Thanks for reading! For more news and reviews, check out Tarmac Life.
Words by Matthew D'Souza, pictures courtesy of Lamborghini Media.