Kia''s compact SUV has been given substantial spruce-up for the 24MY, more refined on the outside and extremely spacious on the inside, it also comes with a suite of enhanced safety aids that really satisfy the ANCAP boffins – however, one new feature will undoubtedly annoy.
Rant alert. Ok, so let me preface this section of my new Kia Seltos LX review by saying that we all wish for there to be no road fatalities and safer driving for all, and in so many ways, a high ANCAP score should give a clear understanding of just how safe your vehicle is. However, despite the 'intelligent speed limit assist' feature (a real-time alert linked to traffic sign recognition I assume) giving valuable points to a vehicles overall score (and therefore appeal) I have to say that it's too annoying to drive with – Thankfully you can switch it off. rant over.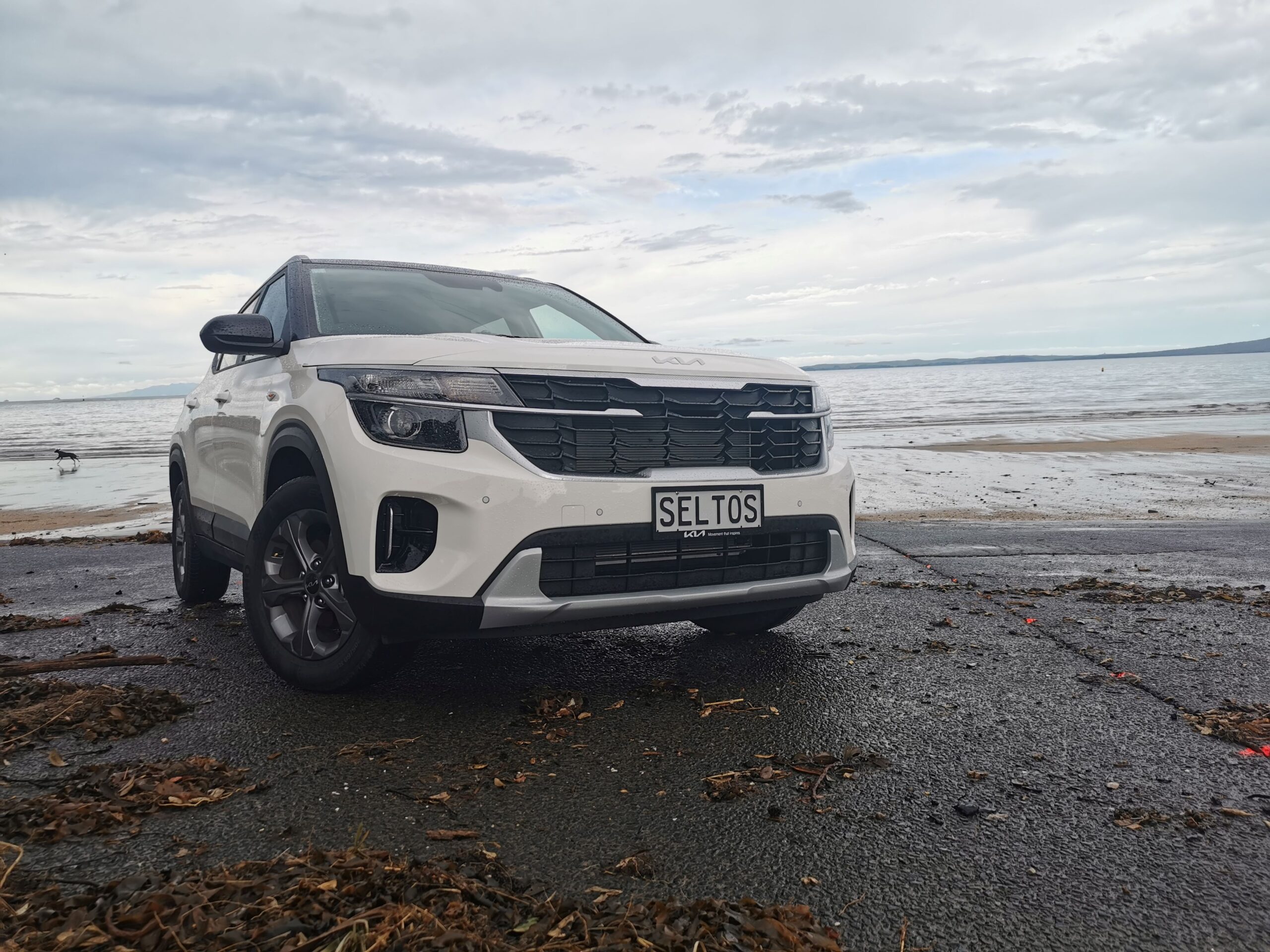 Back to the review. To my knowledge, very few car companies are brave enough to put their base model onto the press fleet, normally it's the all-singing, all-dancing variant, but (as with the Sportage), Kia New Zealand were happy for us to test the entry spec LX Seltos, and with its overall value, it's easy to see why.
My model came in clear white with a fusion black roof, which (due to my height) was more appealing to me than the 'snow white' pearl option – although there are seven colours to pick from, should white not be your thing.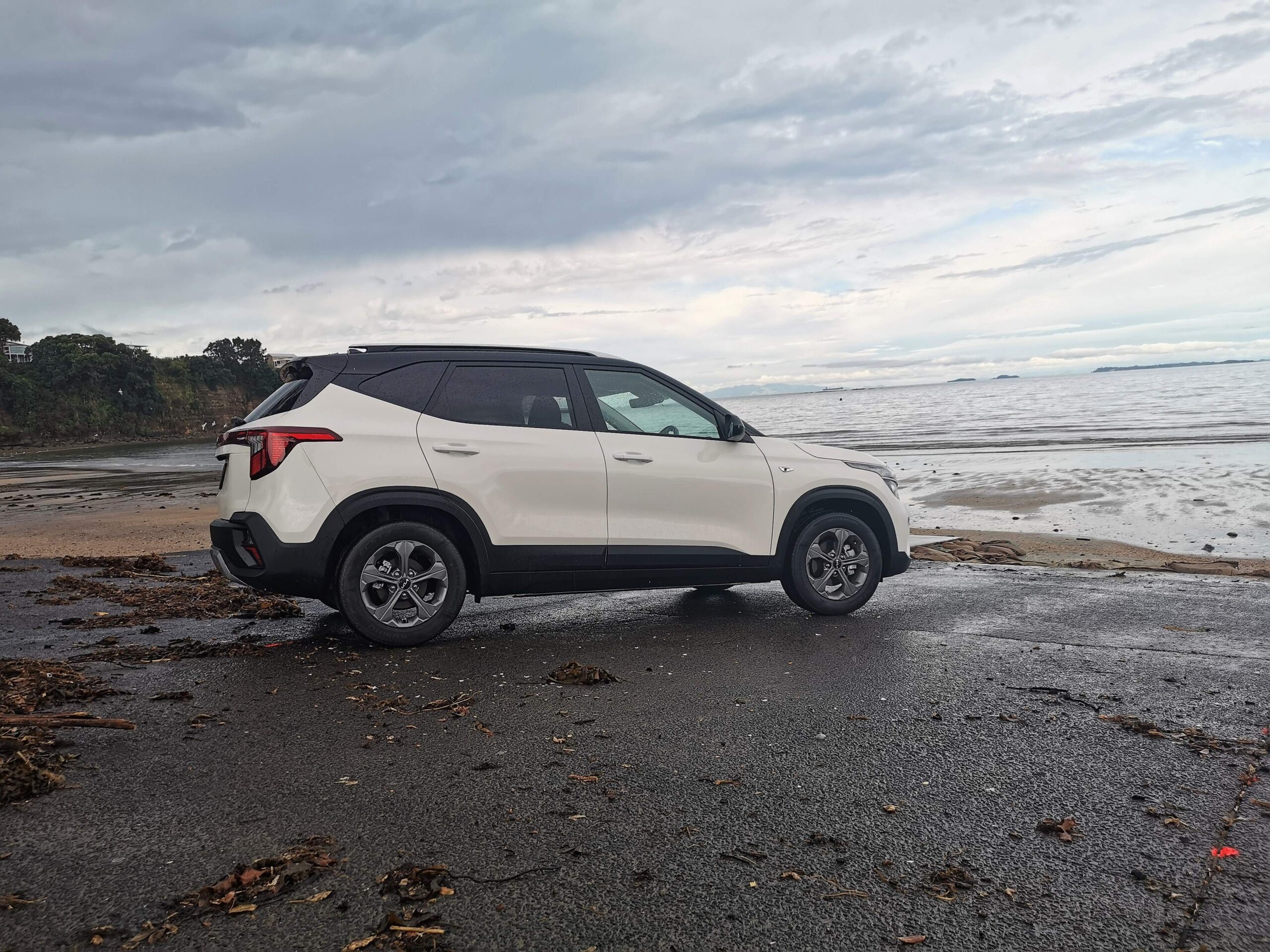 Like I said before, the styling has been upgraded with the brand's tiger nose being wider and more vertical, reshaped (halogen) DRL's and headlights, and all underlined with a silver skid plate. The sills are taller and offer an increased protective look, and my new Seltos rode on 16-inch paws, while the rear features a full width reflective strip, halogen lights (LED stop one though), a roof line spoiler, another sliver skid plate and a tailgate that opens to a sizable 468L or 1,428L of luggage space, depending on whether your rear seats are up or down.
Being the LX meant that although the Seltos came with keyless entry, it required a key to start, which felt very nostalgic. I somehow feel that a push button configuration would be cheaper to fit than a key barrel (but what do I know). The engine itself is a solid 2L, that when married to its Intelligent Variable Transmission (IVT), produces 110 kW/180 Nm, 7.7L/100km fuel efficiency and (a non clean car rebateable) 175g/km.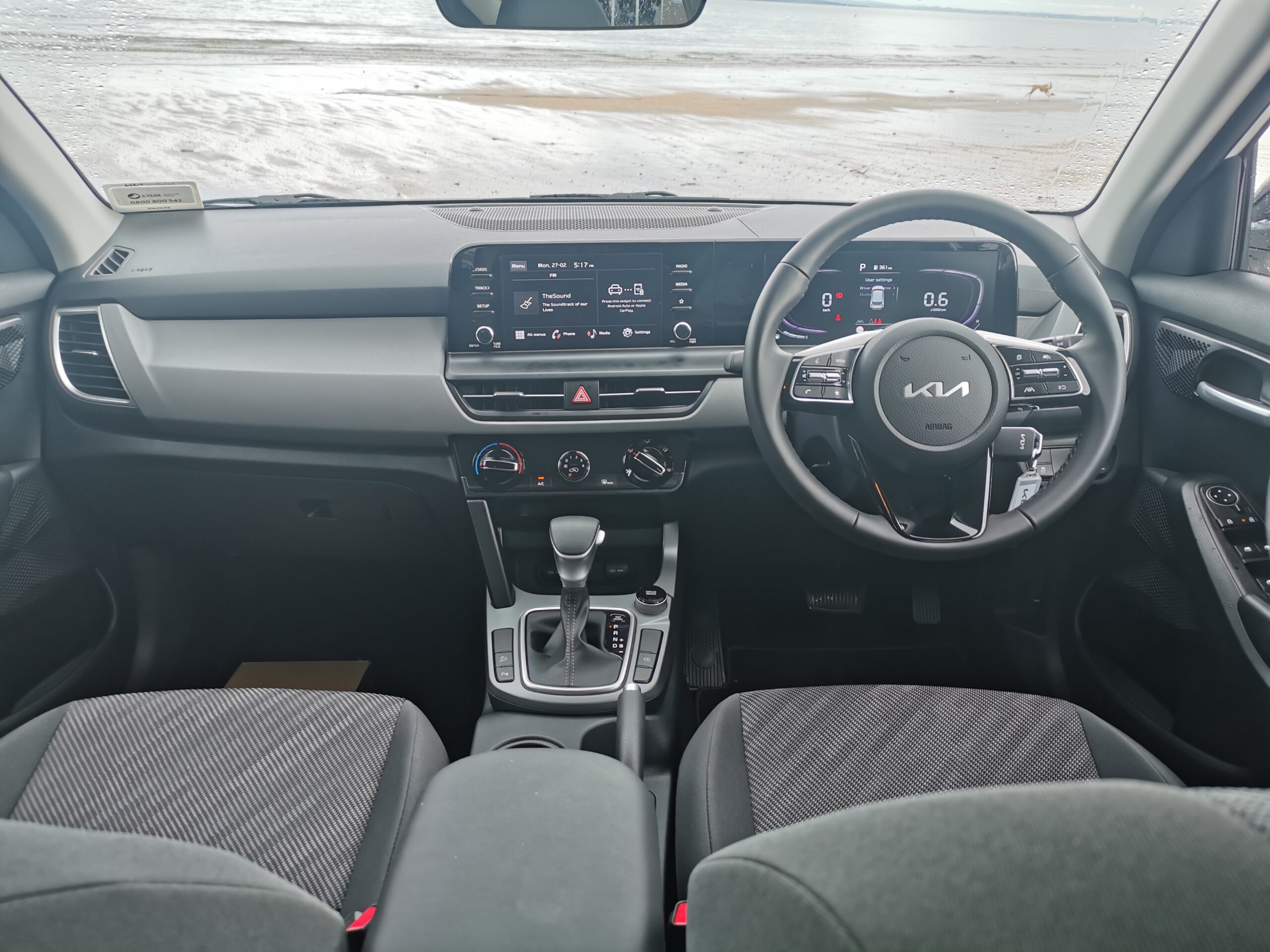 The new Seltos' interior is an eclectic mix of space, tactile materials and clever tech. The cabin feels airy and roomy, with my family of three having plenty of breathing space. The seats are cloth, feel comfortable and reasonably bolstered and the fit and finish (although has a fair share of plastic) has a more premium effect.
The AC is controlled by three analogue dials and the gear selector stands proudly below in the centre console, which is all very traditional, but the infotainment and instrument cluster runs as one screen (when off) that spans across half the dash and splits into an 8-inch touch screen for apps and entertainment and a digital instrument display when you turn the key. Like I said, it's all pretty eclectic, but I have to say, works.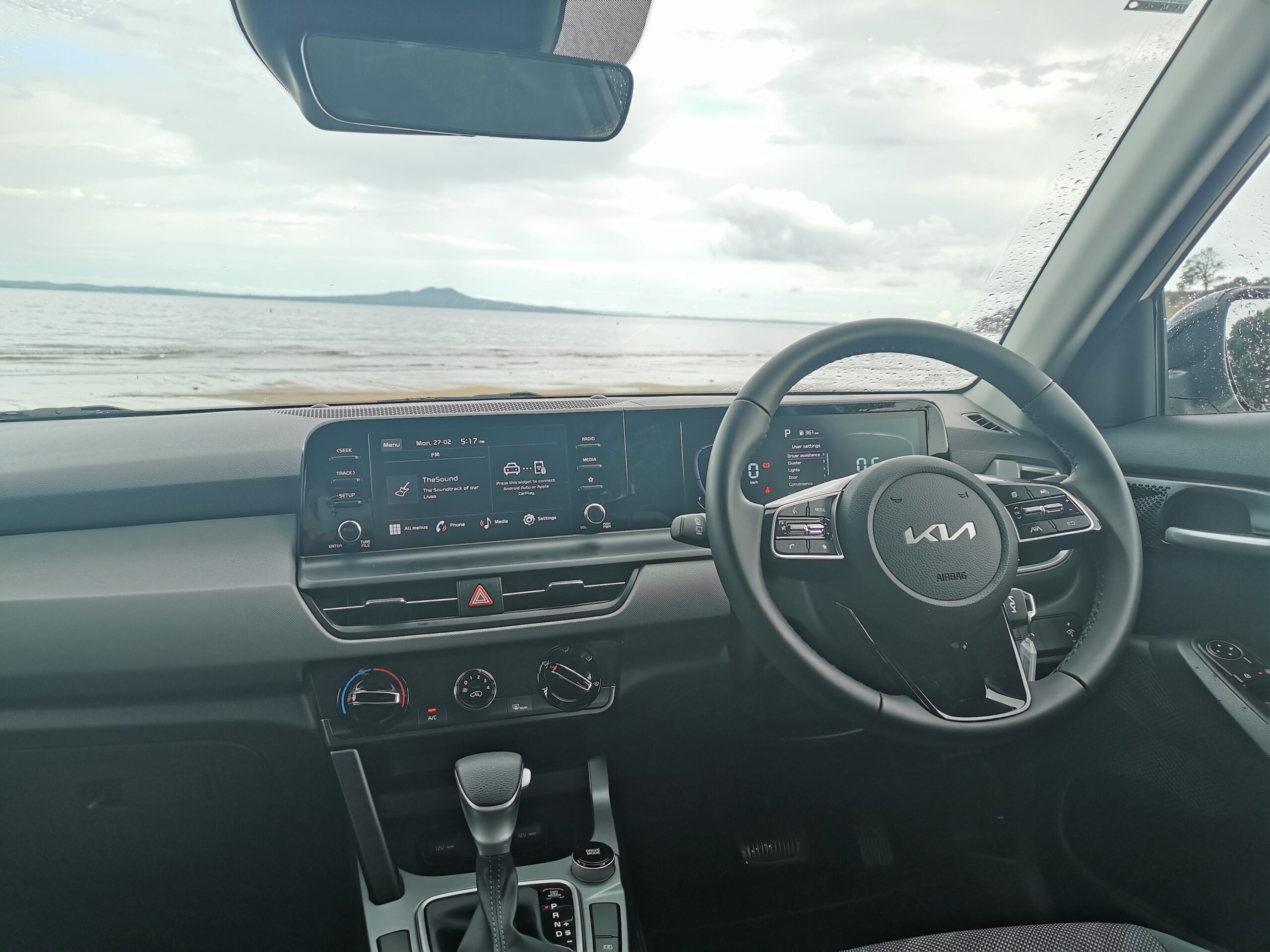 On the road the new Seltos has a nice poise to it and its (4.4m length, 1.8m width, 1.6m height) size is easy to manage in and around the town. Admittedly it's not neck-breakingly fast, but the power is delivered in an orderly fashion and when you switch the drive mode to Sport, it does bring a satisfying grin to your face – provided you remember to switch of that intelligent speed assist (all done via a couple of menu delves from the steering wheel – you're welcome).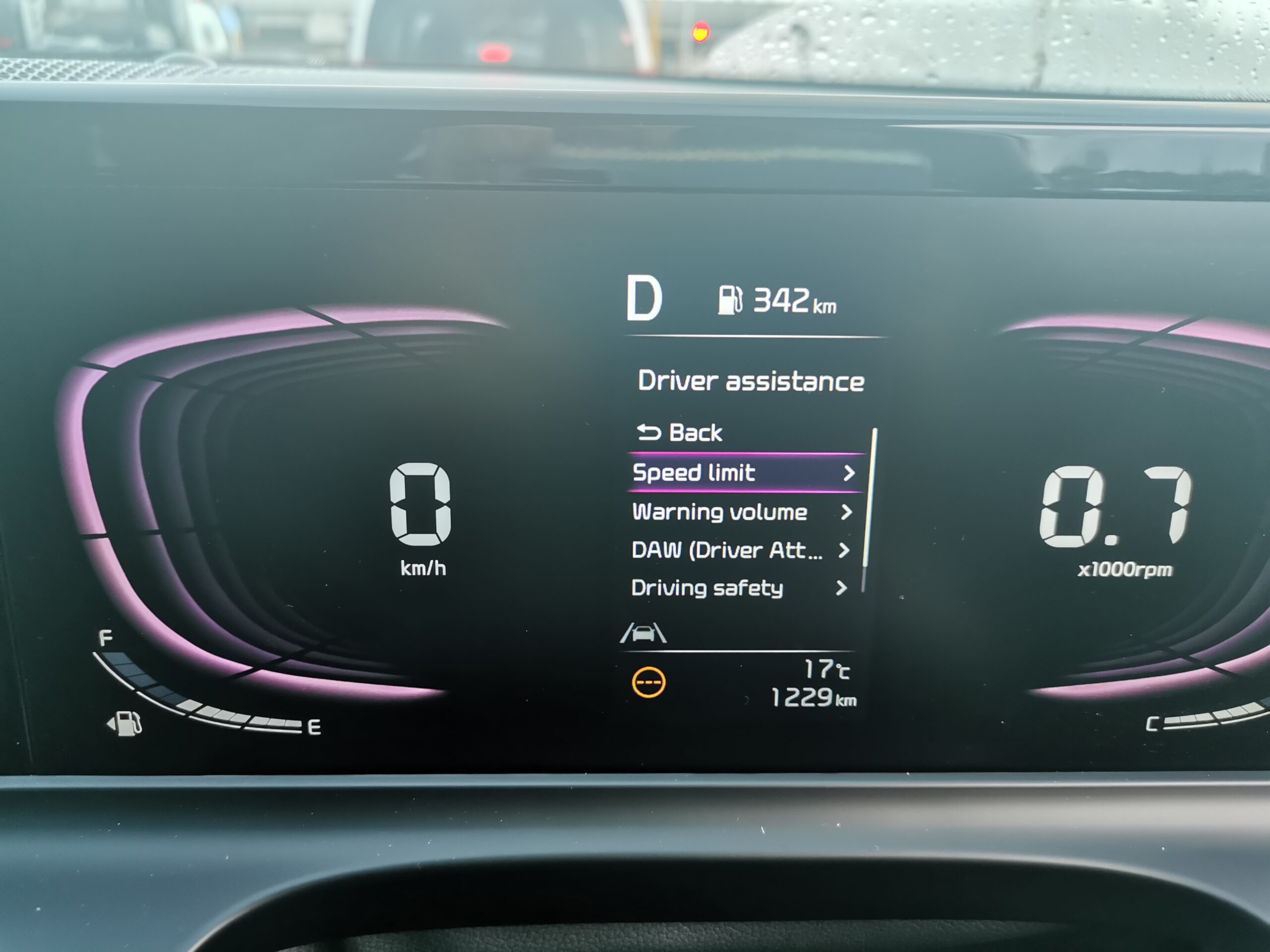 Being front wheel drive, the new Seltos corners well on the open road and its 2.6m wheelbase gives the SUV an ample footprint, meaning that you can be a little playful around bends should you desire – the tyres squeal a bit but it's all very secure.
Speaking of secure, the Seltos comes with a whole host of safety goodies, that range from driver attention alert to lane follow assist. The lane keep assist may be a little too aggressive for some (again easy to switch off via the steering wheel) but some may also find it reassuring. Unfortunately, the cruise control isn't smart (you need to go to the LX plus for that, but again this may not be a deal breaker for many.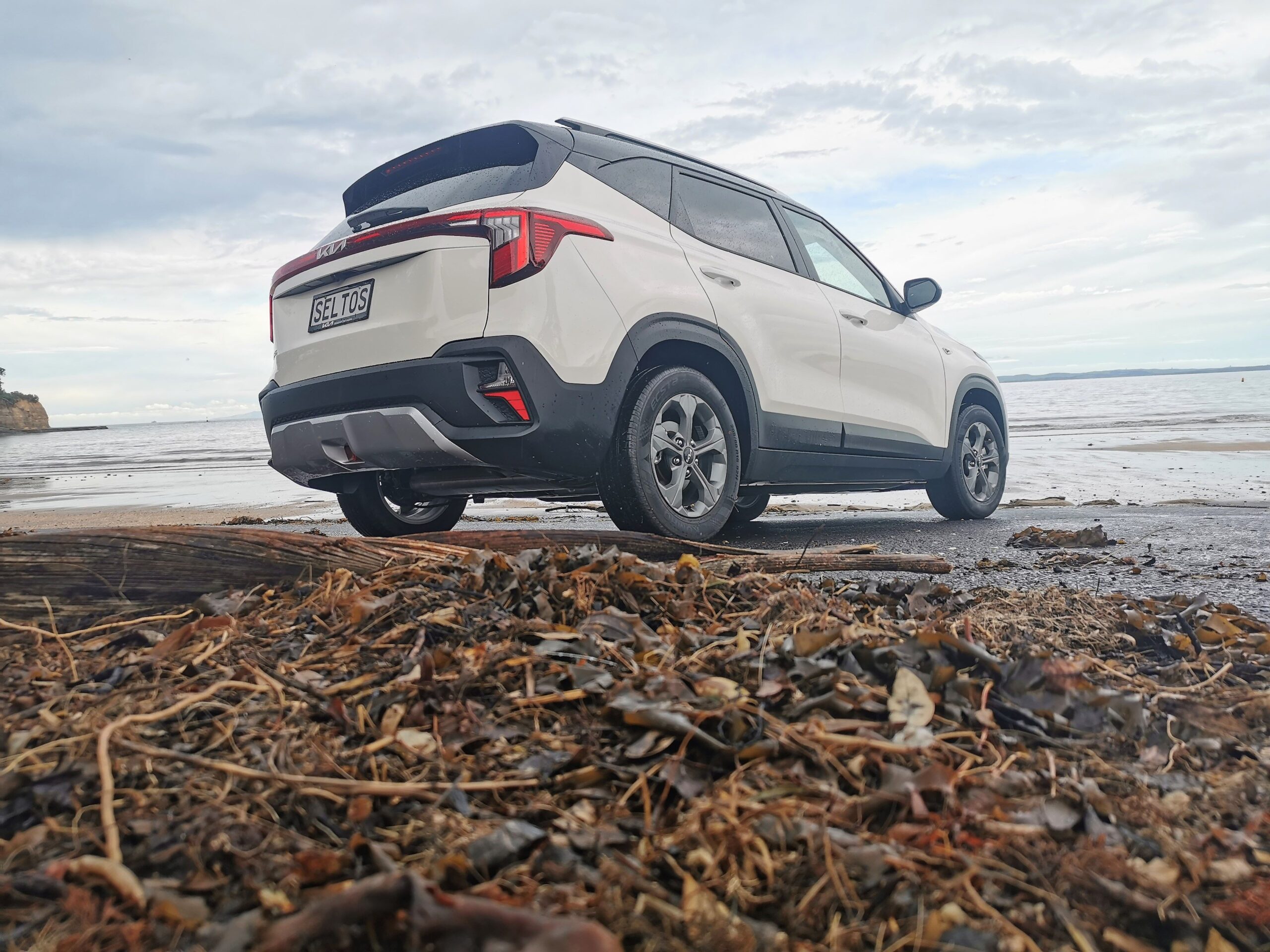 Despite it being the base model, (actually felt more middle spec to be honest), we as a family enjoyed our time with the new Seltos LX. It's an SUV for the 'everyman' (can I still say that), with plenty of space and features to keep this guy happy. It's a comfortable ride with a sparkle in its eye, and let's face it, (at $32,990+orc), damn good value too.