Not only is the Hyundai Ioniq 6 a triple award winner at the World car of the year awards (just like its 5 sibling) but it boasts being one of the (if not the) lowest production-car drag coefficients out there right now. We get better acquainted with Hyundai's hyper-fast, all-electric streamliner.
Hyundai are one of the major sponsors of the FIFA Women's World Cup being held in ANZ this year and one of the sport's major pieces of equipment is the football. Its spherical shape has been around (and round) since, well – forever and it slips effortlessly through the air with a 0.3 cd drag coefficient. It's impressive for sure, but it's a figure that the Hyundai Ioniq 6 laughs at.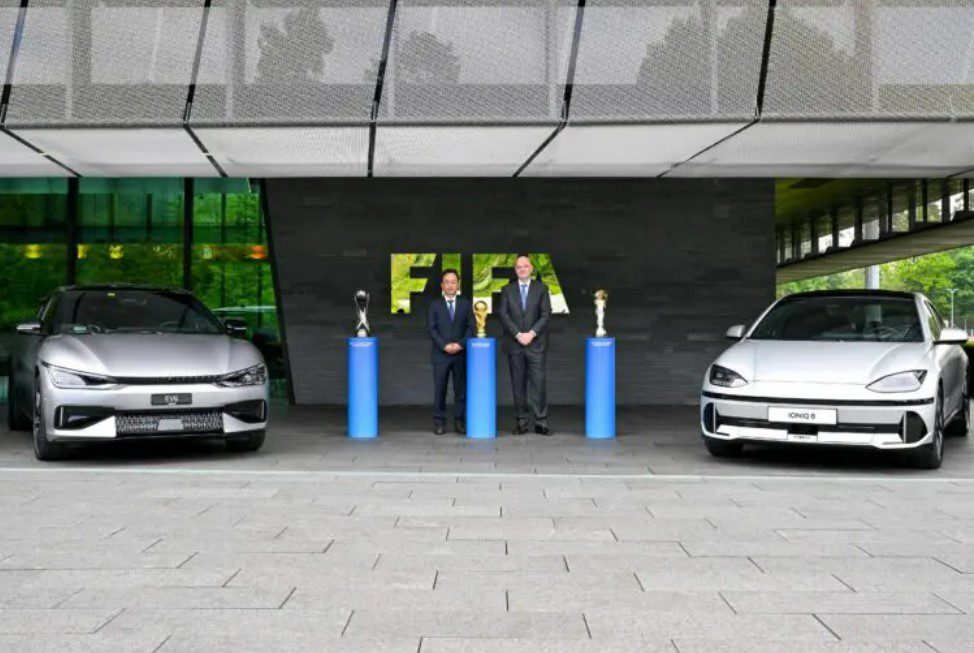 Sure it's half-moon shape that rests on four wheels is polarising, but its 0.217 cd is hard to argue with and when it comes to EVs, less cd equals more range. So 'polarise' all you want, but the science would suggest that a football would go further if it was shaped like an Ioniq 6!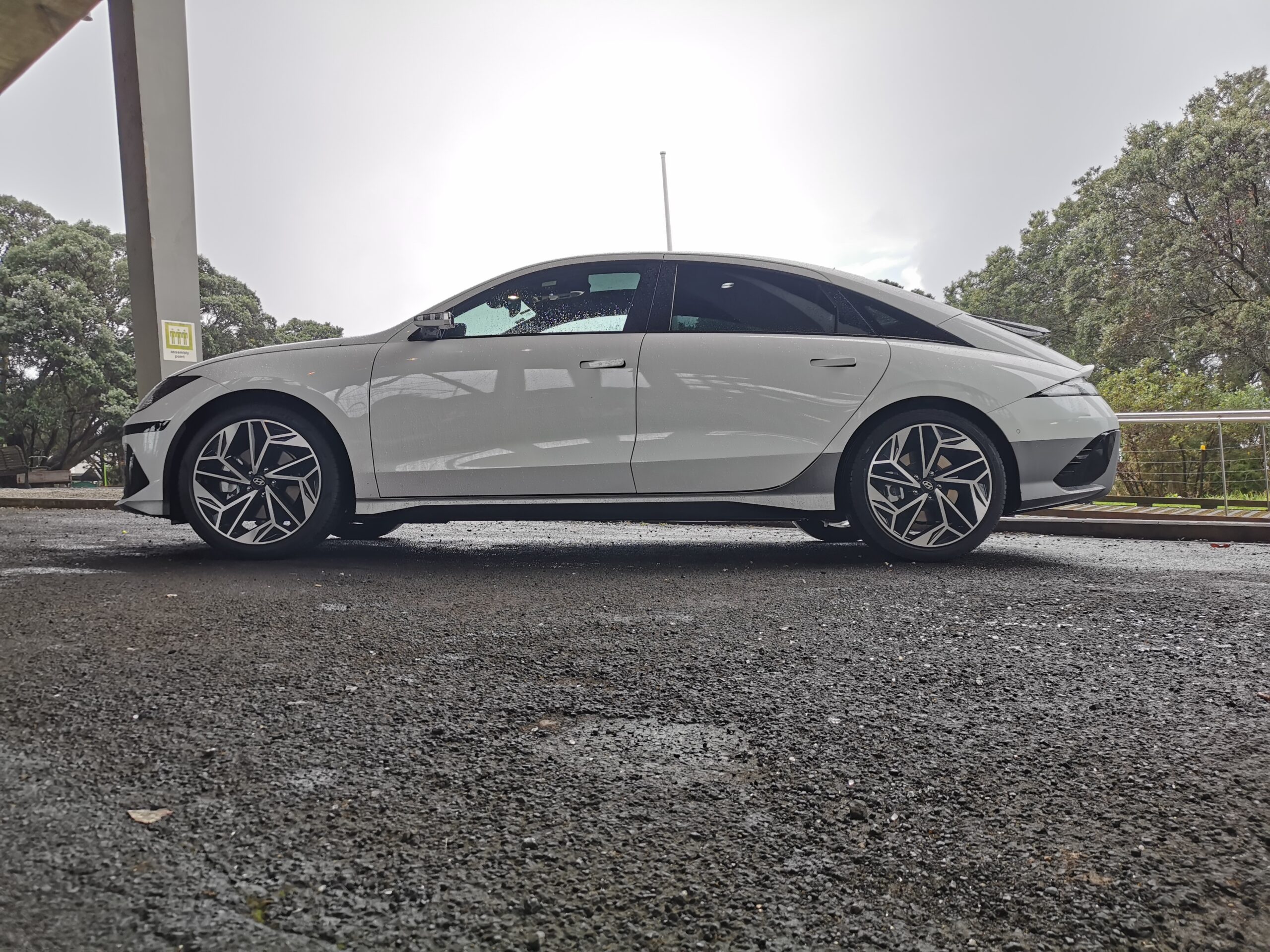 Aside from the shape itself, the Ioniq 6 comes with a multitude of design talking points both in and outside its 4.9m long frame.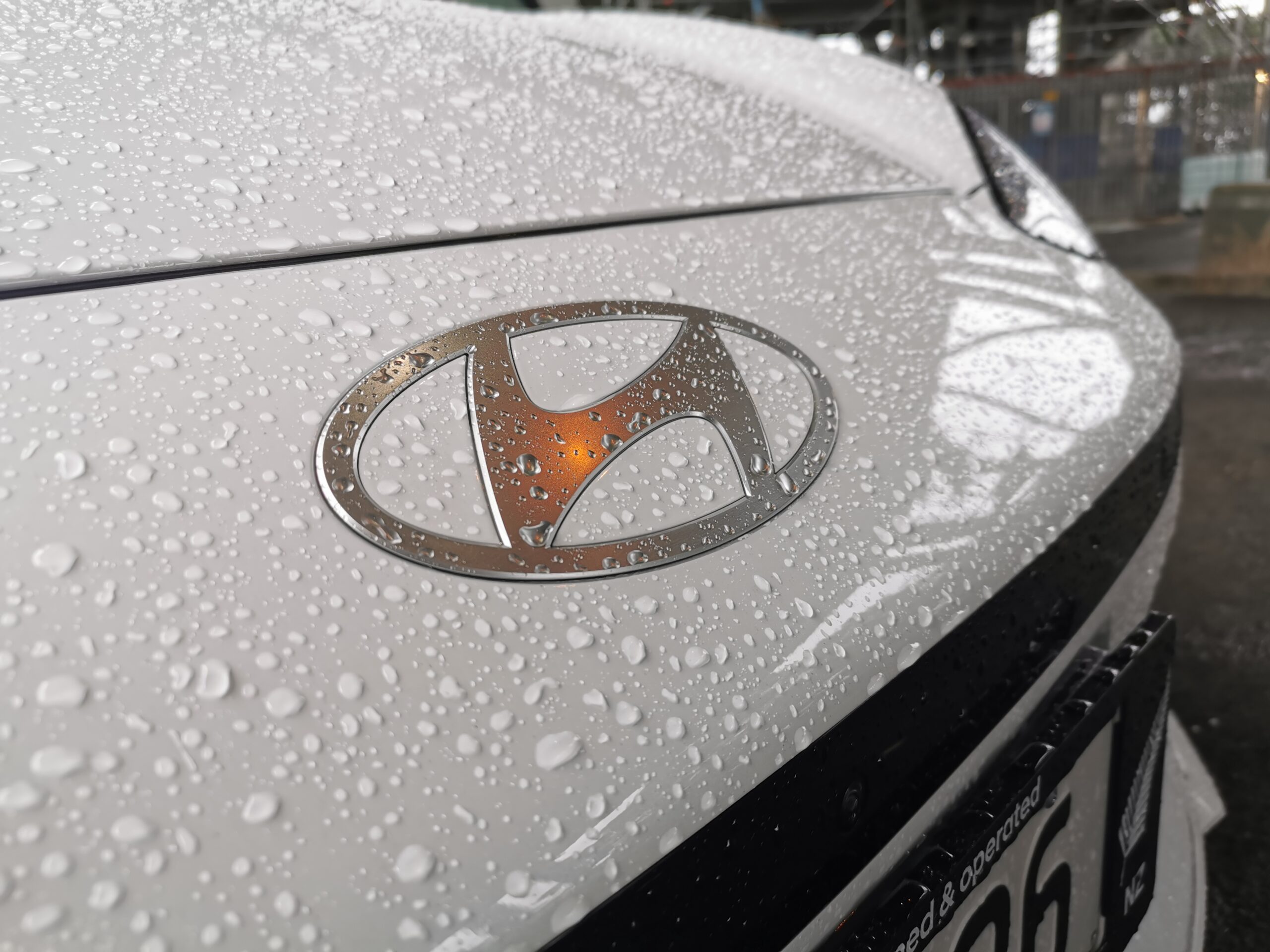 The nose is long and slopes down rather acutely towards its LED projection headlights and the first bank of parametric DRL lights. When it comes to the Ioniq's parametric lights there are apparently (I didn't count them) 700 dotted all over this futuristic looking EV. The vents on the side of the lower valance helps direct airflow around the vehicle, while the flaps in the centre open and close intelligently to help with the temperature of the battery. Oh and topping off the front, underneath the bonnet is a frunk which has 45L of extra storage space for those that need it – or want to show everyone that they have an EV.
My review model came in Serenity White Pearl, it's a cool looking white that contrasts well with the blacks but I feel will be a bugger to keep clean. It also came with the optional 20-inch feet that despite looking great and still keeping the EV's height to around 1.49m, they (oddly) do take a huge chunk out of the range – I hear it's upto 100km, which would be a big consideration in my book.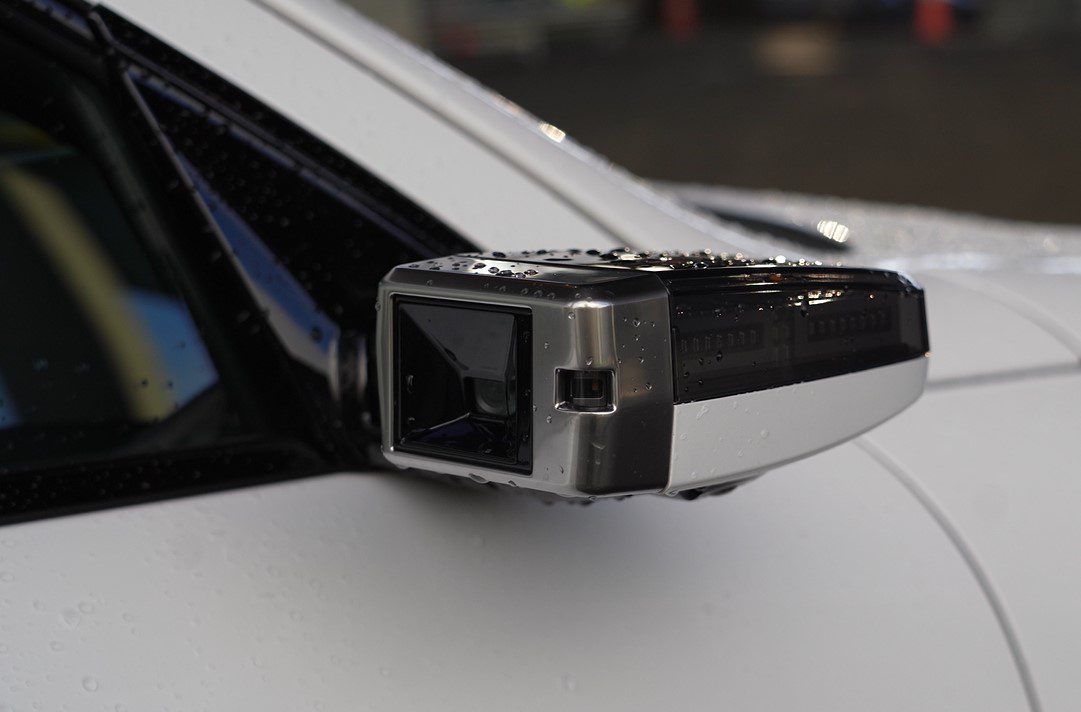 The door handles are recessed and the glass has been privatised, but the big talking point is the mirrors, which in my case were cameras. Now in theory, having cameras for door mirrors seems great, especially at night, however, the screens are located on the top part of the dash (aeroplane-wing style) and for me, took a whole heap of getting used to – old dog, new tricks.
The rear could be mistaken for something off of a Porsche production line, which is not a bad thing and features parametric lights for Africa. They are in a strip across the full width, in the stoplight area and even in the directional indicators, it may sound too much, but I kinda like it. The tailgate/boot lid is electric that opens up to around 400L of space, plenty of room for around 70 size 5 footballs (yes I had to work that out).
Powering my streamlined beast was a 77.4 kWh hour battery (there is also a 53 kWh option) mated to the all-wheel drive so the two electric motors, so AWD. Together the system provides 239kW of power, 605Nm of torque and a zero-100 time of just over five seconds.
In terms of range, Hyundai claim 519km (although I feel that's with the smaller wheels) and when it comes to efficiency, they say 16.9kWh/100km. But wait, it also comes with a V2L function, so you can actually plug in your espresso machine, washing machine and even another Ioniq to it.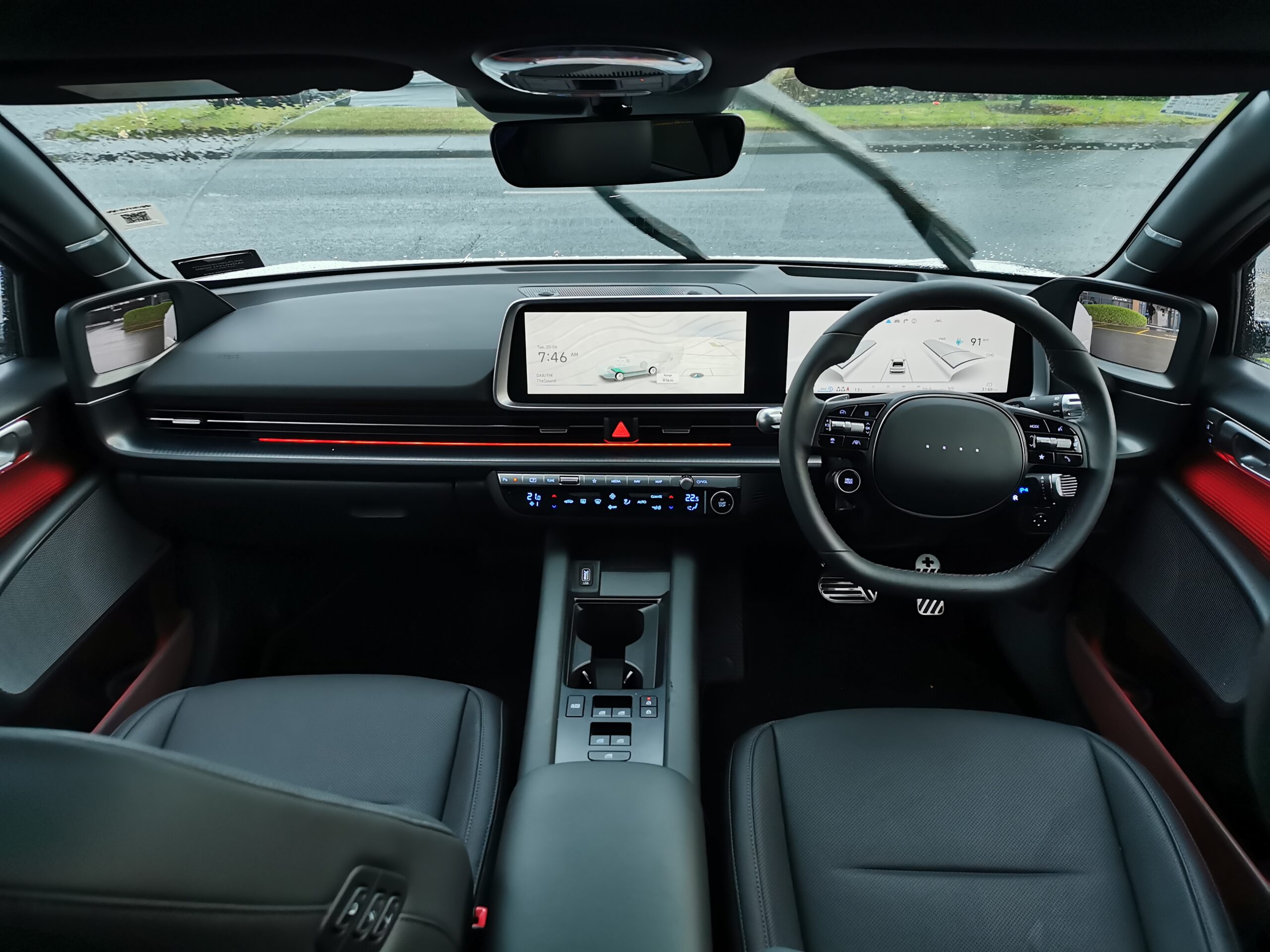 To me, the interior has more personality than the Ioniq 5, it's less sparse and clinical and comes with a huge environmental embrace. The seats are not only supportive but you can rest easy knowing that they're made from Eco-processed leather that's been treated with plant extracts and dyed with flaxseed oil. The door panels and steering wheel have been coated in bio-paint with extracts from rape flowers and corn, while the carpets are made from recycled fishing-nets.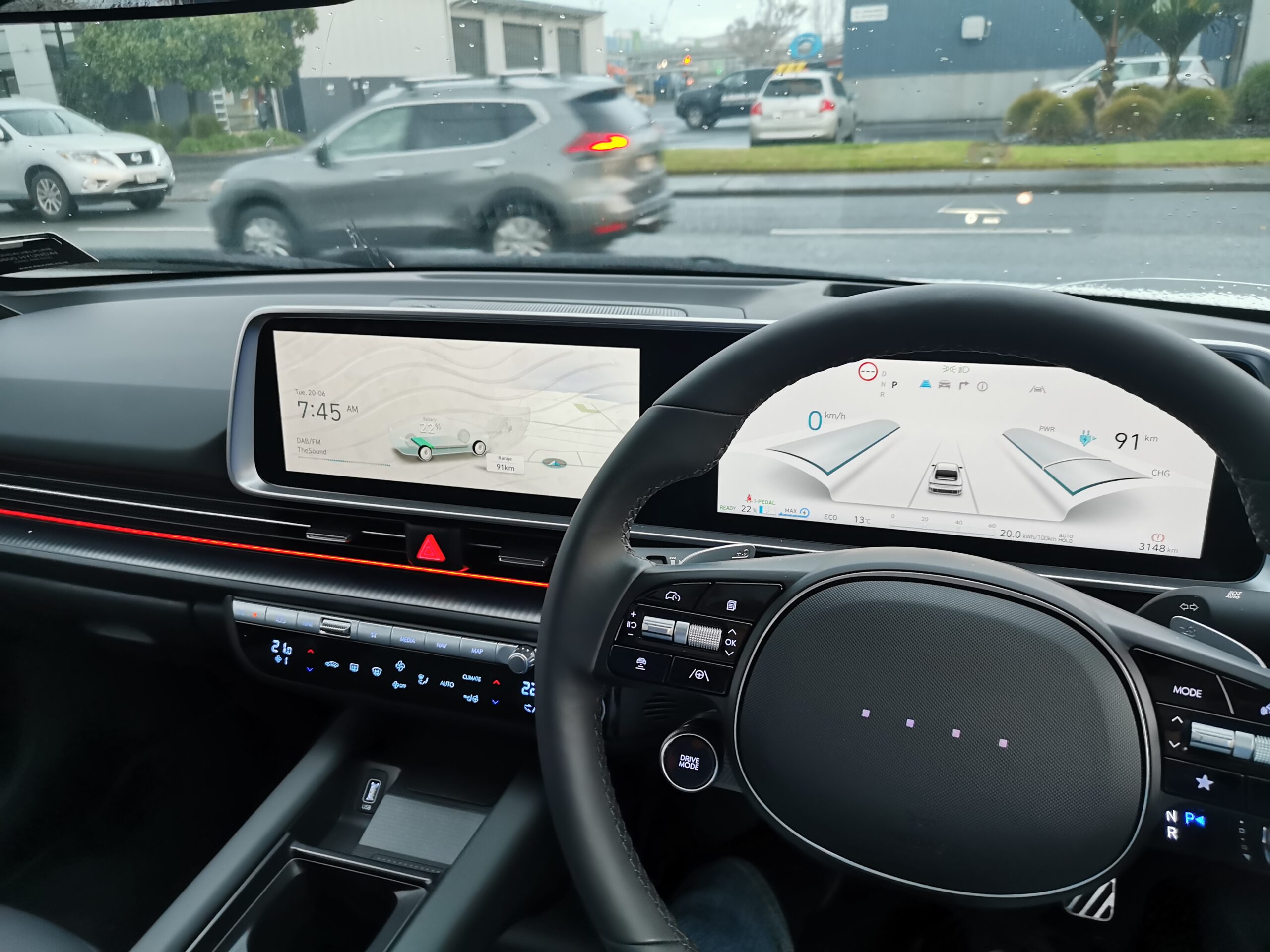 But it's not all about the tree hugging, the Ioniq 6 comes loaded with ultra-modern tech too. There's the door camera screens on each side of the dash, an ambient lighting bar takes up the passenger's view and a huge infotainment/instrument cluster screen(s) completes the visage.
I could literally spend hours explaining what the digital screens have on offer, but rest assured, if you want/need it, it's there. Being an EV, the big thing are the likes of range and power usage and the Ioniq 6 shows both off by means of charts, dials and 3D-style motion, it's a tech geek's dream, so yes it kept me entertained for ages.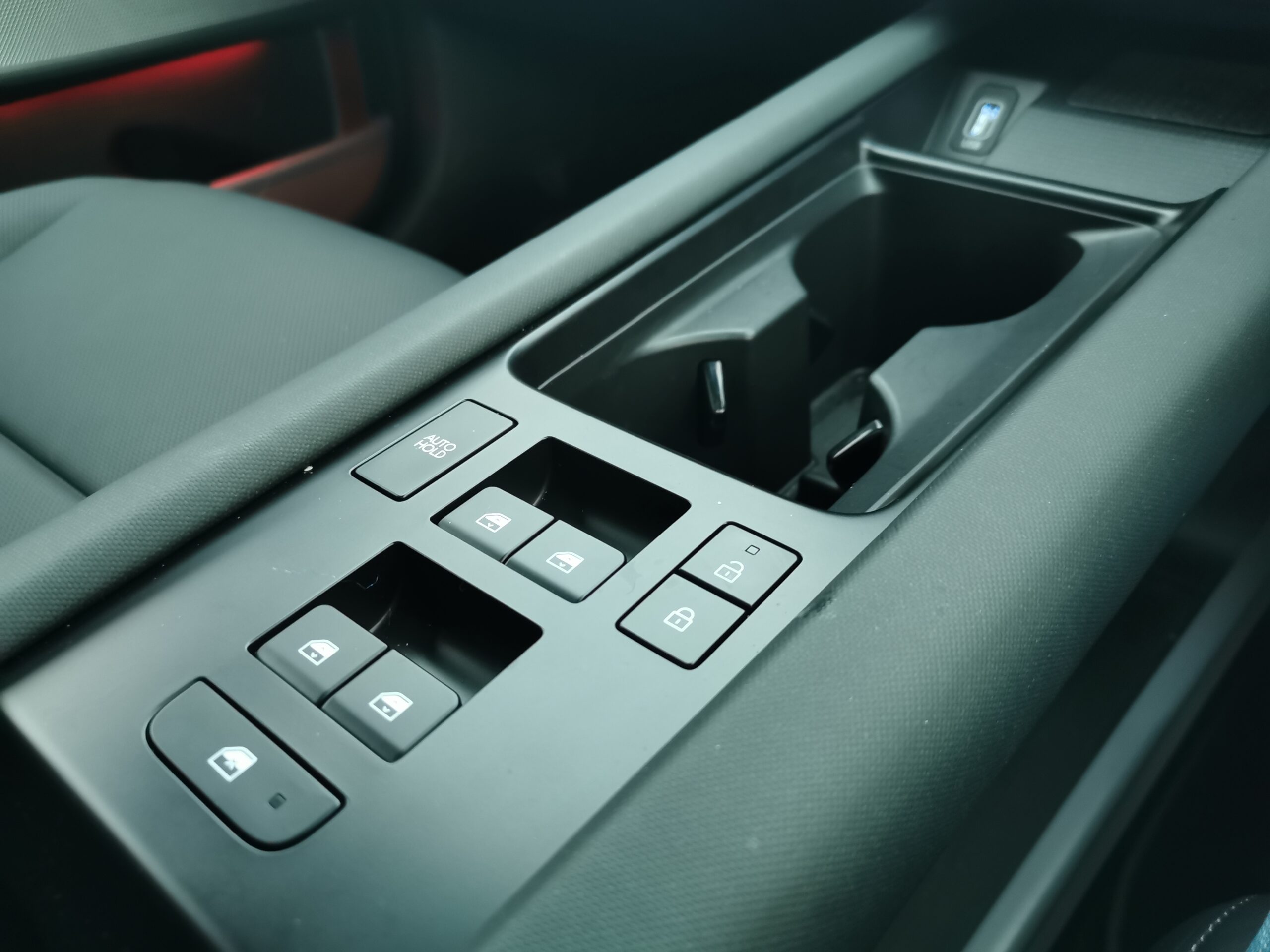 Engaging drive is a little out of the ordinary for those that haven't been in an Ioniq. The selector is on a stalk to the right of the steering column, clockwise (forward) to drive and anti-clockwise (back) to reverse. Uncomplicated but I would have preferred it to be in plain sight – old brain again.
Off the mark, the Ioniq 6 shows its powerful EV-ness and the world moves by at a very rapid rate. It's not overly stomach churning but will thrill passengers and get you onto the highway ahead of most at those drag lights – yes I know they're traffic flow safety lights.
On the matter of safety, you feel very cocooned in the cabin and Hyundai's suite of safety and driving aids are epic, however, the moment you accidently (or otherwise) go over the speed limit, the streamliner pings and lets you know. Yes it's part of the new ANCAP rating system but it is still annoying, and switching it off requires a fair amount of menu delving.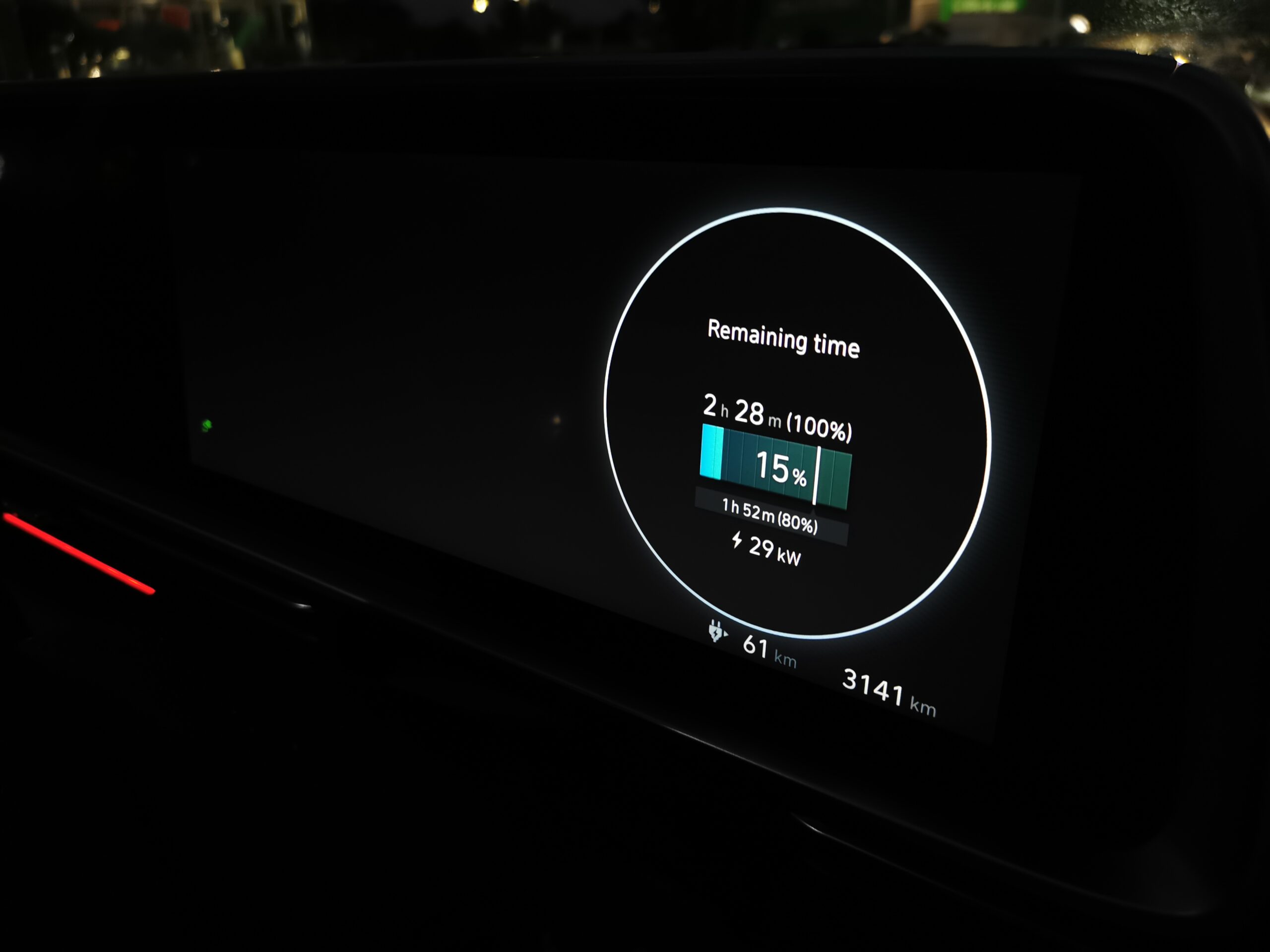 There is obviously a comforting sense of power underfoot and things like overtaking or SH1 driving is a breeze. Cornering is good too, with both motors working unison and creating AWD confidence in all weather conditions – handy because it rained A LOT when the Ioniq 6 was in my possession.
On the whole the cabin is quiet with very little wind or ambient noise entering from the outside, however, you can have a 'propulsion' sound piped in to let your ears join in the performance joy – it's a space age tune that is great to begin with, but if amplified (which I did), can get tedious.
Visibility is good and where it's not, through the rear glass, there are sensors and cameras to fill in the gaps, and steering is equally fine, offering a fair amount of under car feedback. I thought that space in the rear seats would be compromised due to the sloping roofline, but even someone 6 foot plus doesn't feel cramped – but they did say that the seat is a little low and doesn't cover the back of the thighs (luckily I have short legs).
Something that the Ioniq 6 lacks (which is very little) are Hyundai references, no badge on the rear and kind of none inside the cabin, but if you're observant (and a bit nerdy) you'll see that the key has a H logo and the 4 dots on the steering wheel are apparently H in morse code!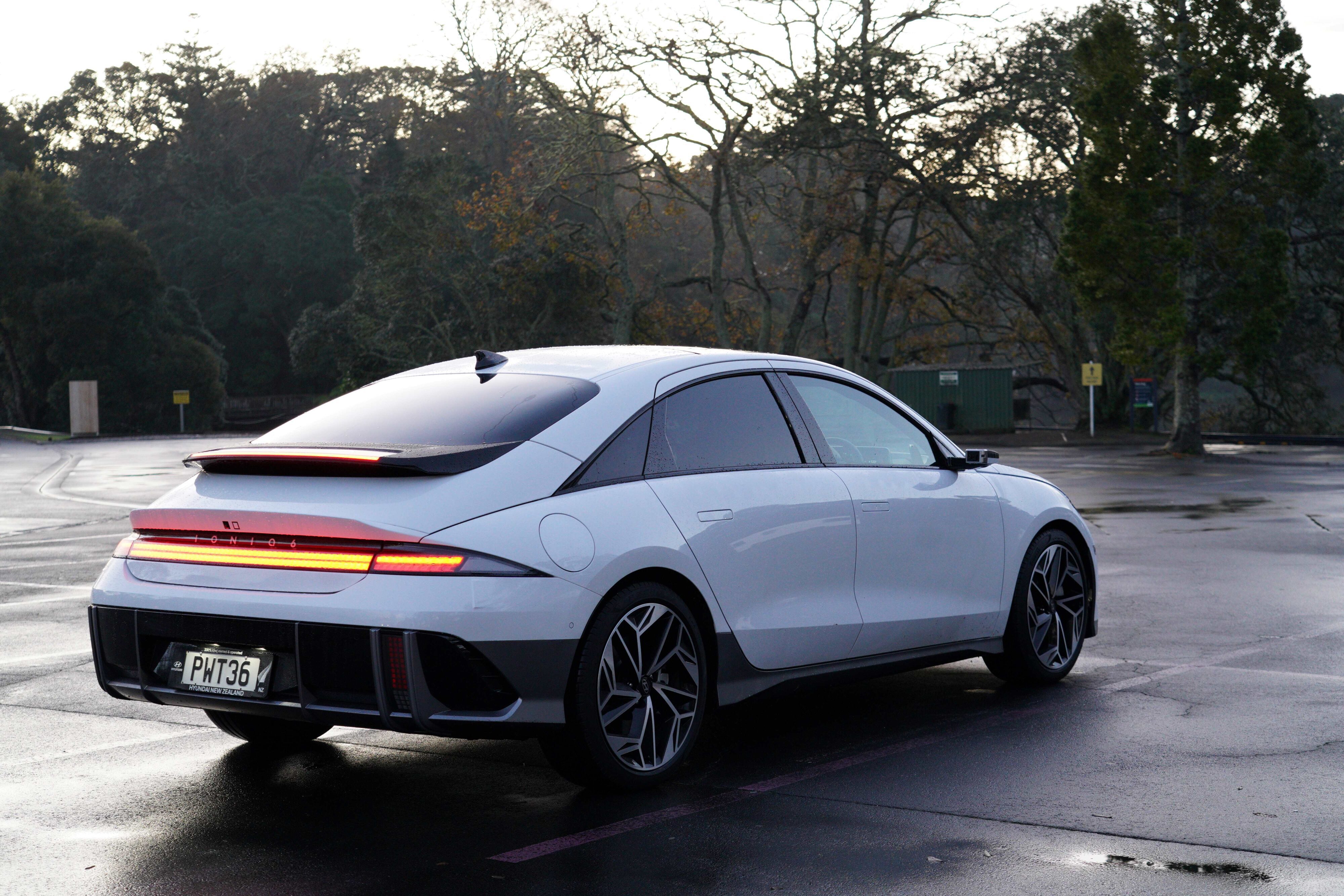 The Ioniq 6 streamliner is a modern take on a luxury sedan, its all-electric powertrain ensures smooth driving and its unique shape slips through the air with the best of them. There's plenty of range (even with the bigger wheels) and oodles of comfort and refinement, and who doesn't want an award-winning car on their driveway!