O Captain! My captain! Is a poem written by Walt Whiman about the death of President Abraham Lincoln but to me I will remember it being a special feature and conclusion to the movie Dead Poets Society. However, thanks to Hyundai New Zealand's new Palisade, 'Captain' has a whole new meaning due to it's captain's chairs.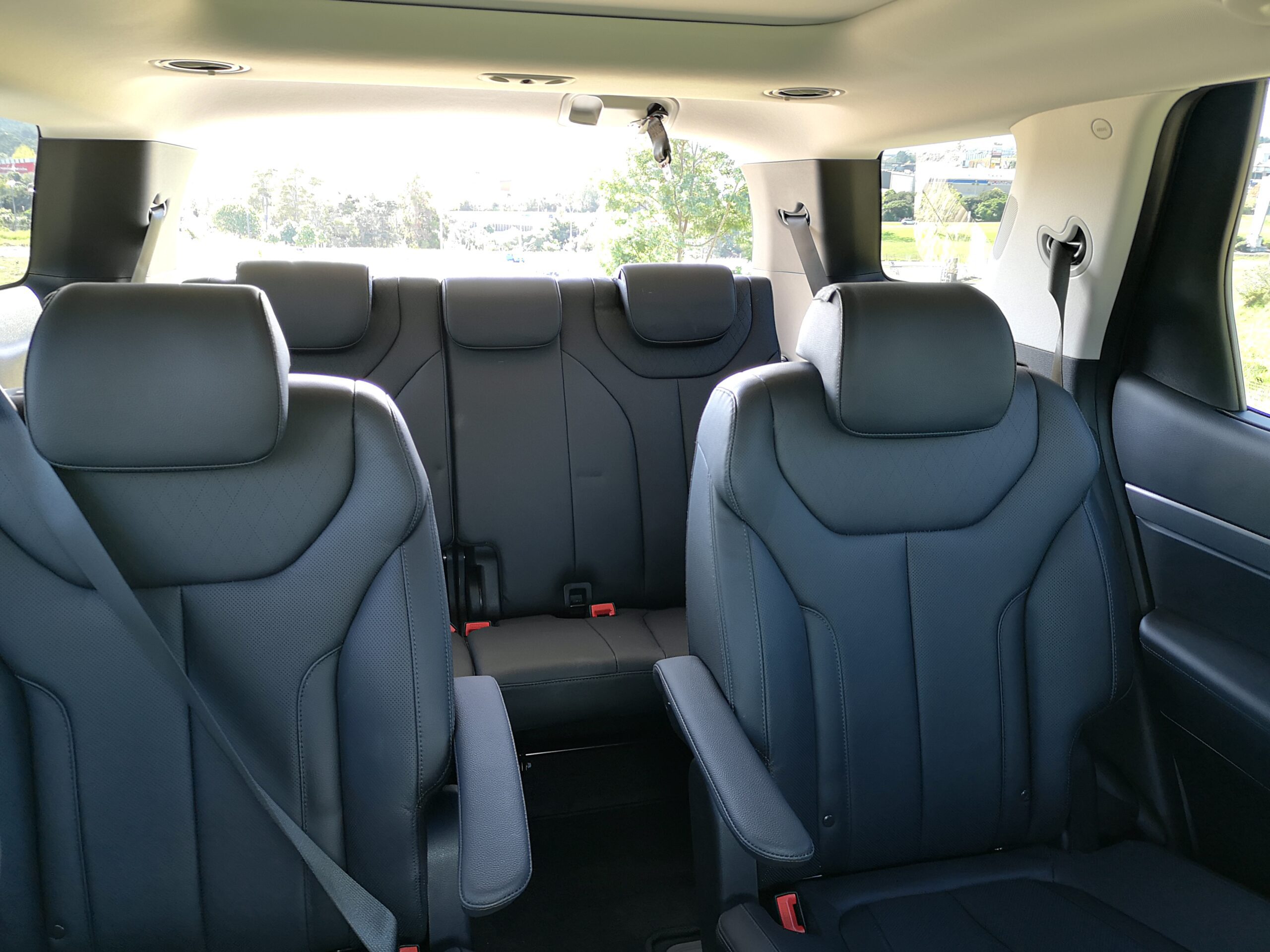 Sure it seems odd when reviewing Hyundai's new, top of the range SUV to begin with its seat but it does have eight of them is one variant or seven should you opt for the captains.
Three rows of seating used to be the realm of MVPs or Multivans, but the Palisade knocks this narrow minded thinking off its feet. For with its near 2m width and almost 5m in length this upper-large SUV accommodates eight passengers (provided they are of multiple size) with a bench-style seat in the middle, or if you really want to offer a premium ride to all, you swap the bench for two captains aka my review model.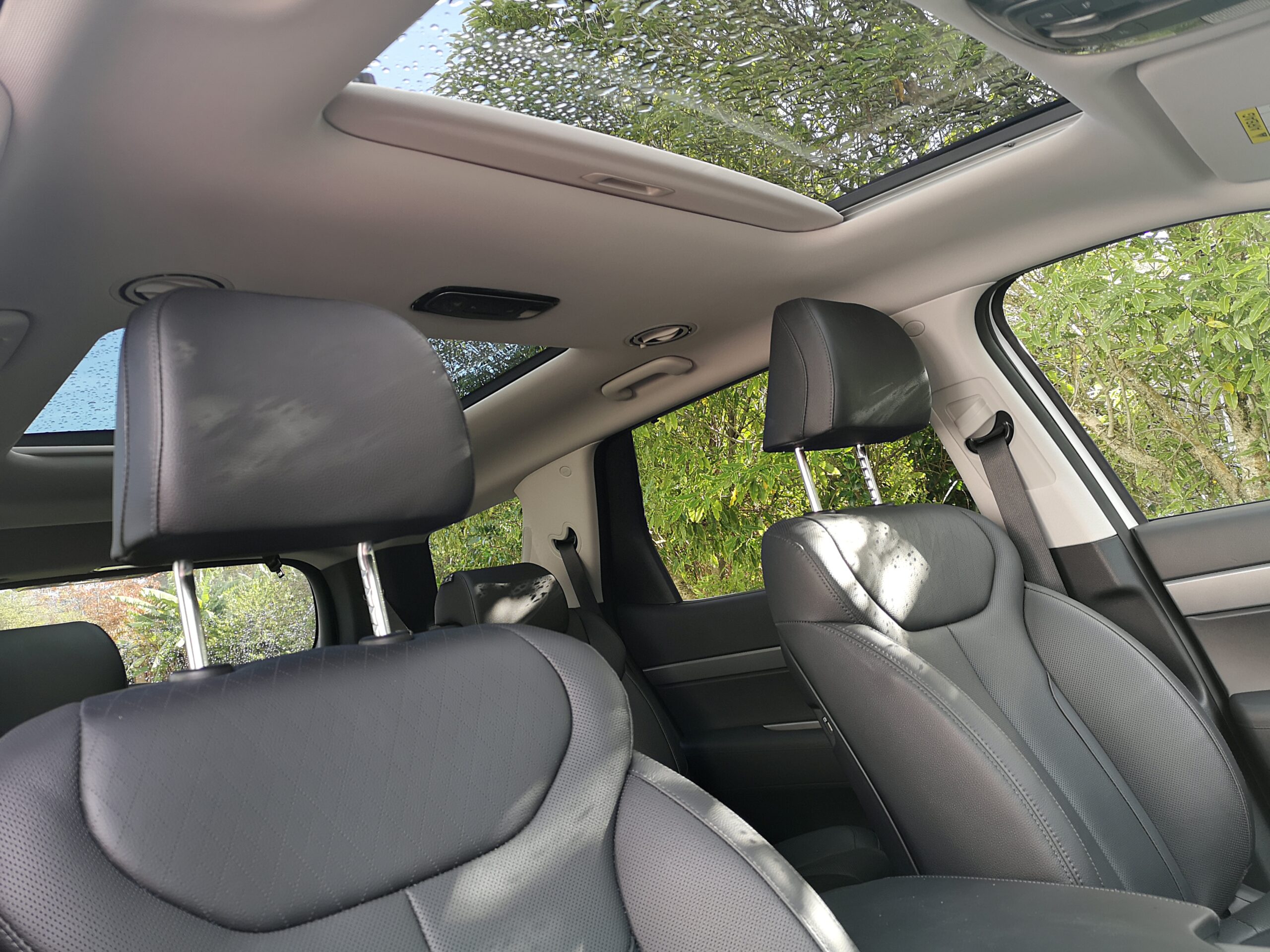 For my small-family set up of three the Palisade is of course excessive, however, despite its obvious large dimensions (inside and out), we still managed to make our presence known. But here's the kicker, my 10-year old has taken to yelling 'shotgun' at every opportunity and normally relegating the wife to the rear, not in the case of the 7-seat layout. Like a moth to a flame or a kid to something new, he was drawn to the space, luxury and freedom of the leather captain's chair and that's where he remained for the week.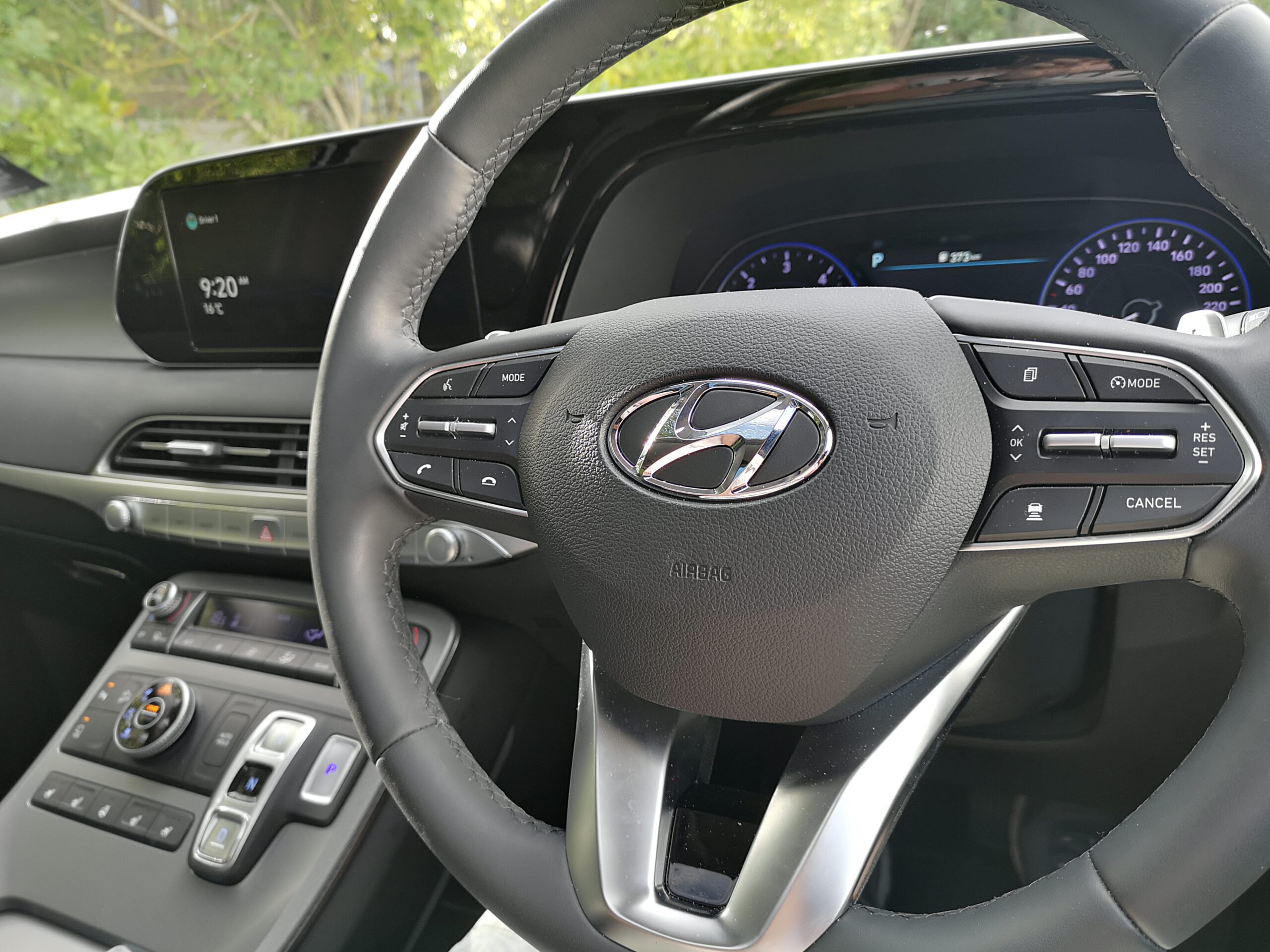 The joy of having my partner up front with me was short lived though, as she now had access to the 10.25-inch infotainment screen and ALL the apps and features it holds – seems that I can't tell her not to touch with the same authority as with my son!
My 'Gold' radio station was moved to 'Hits' and believe me modern 'doof/doof' music played through the Infinity 12 speaker premium audio system isn't my cup of tea. The cabin's ambient colours were moved from my fave blue to, well it just kept changing. She became the 'voice of the SUV' using the Driver's talk app, scrolled through the Sounds of Nature, set the temperature in all three zones… the list went on and on – so annoying. I was left with simply driving and consoling myself with personalising the data on the 7-inch colour instrument cluster and using the indicators to display the blind-spot camera view there too.
The Palisade comes with 7 USB ports and get this, 16 cup-holders (I guess Palisade owners get thirsty using devices) and it's near 3m wheel-base ensures that there's room for all. Access to the 3rd row (which was only used for my son to sneak around in) is one touch and there's plenty of light in the cabin thanks to two sunroofs.
From a driver's point of view the Palisade is a treat. Yes it's big and therefore requires your attention but it also comes loaded with technology and driver's aids to make it a breeze. The 2.2L diesel is strong and torquey with 147kW/440Nm at your disposal. Its 8-speed Auto is 'drive by wire' so the centre console is uncluttered and on the open road you have adaptive cruise control and a clear head up display to add to your ease. Its 'SmartSense' safety features are almost too numerous to list and its overall size means that you lord over other vehicles on the road.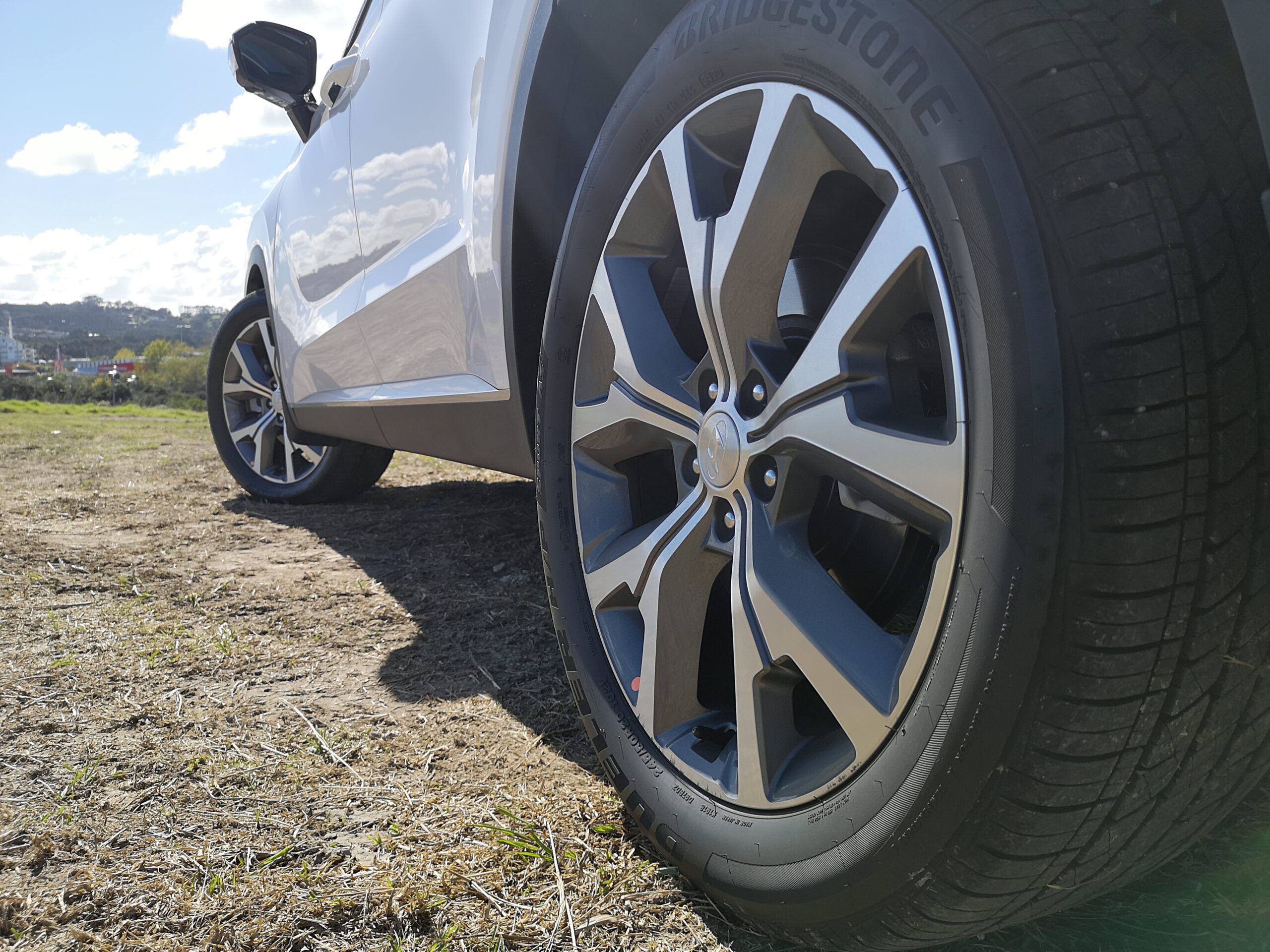 But it's also maneuverable. Mall parking is easy thanks to 360-degree cameras and there's just the right amount of beeps to keep you in tune with your surroundings.
We spent most of the time with the Hyundai Palisade running from football practices to games and fulfilling general family-duties but we did head off on a reasonable jaunt to Rodney area taking in the brisk late Autumn weather.
Steering this big SUV is nice and responsive but there is a certain amount of expected body lean in corners, the flip-side of which meaning that the overall ride is smooth and (thanks to additional NVH padding) quiet.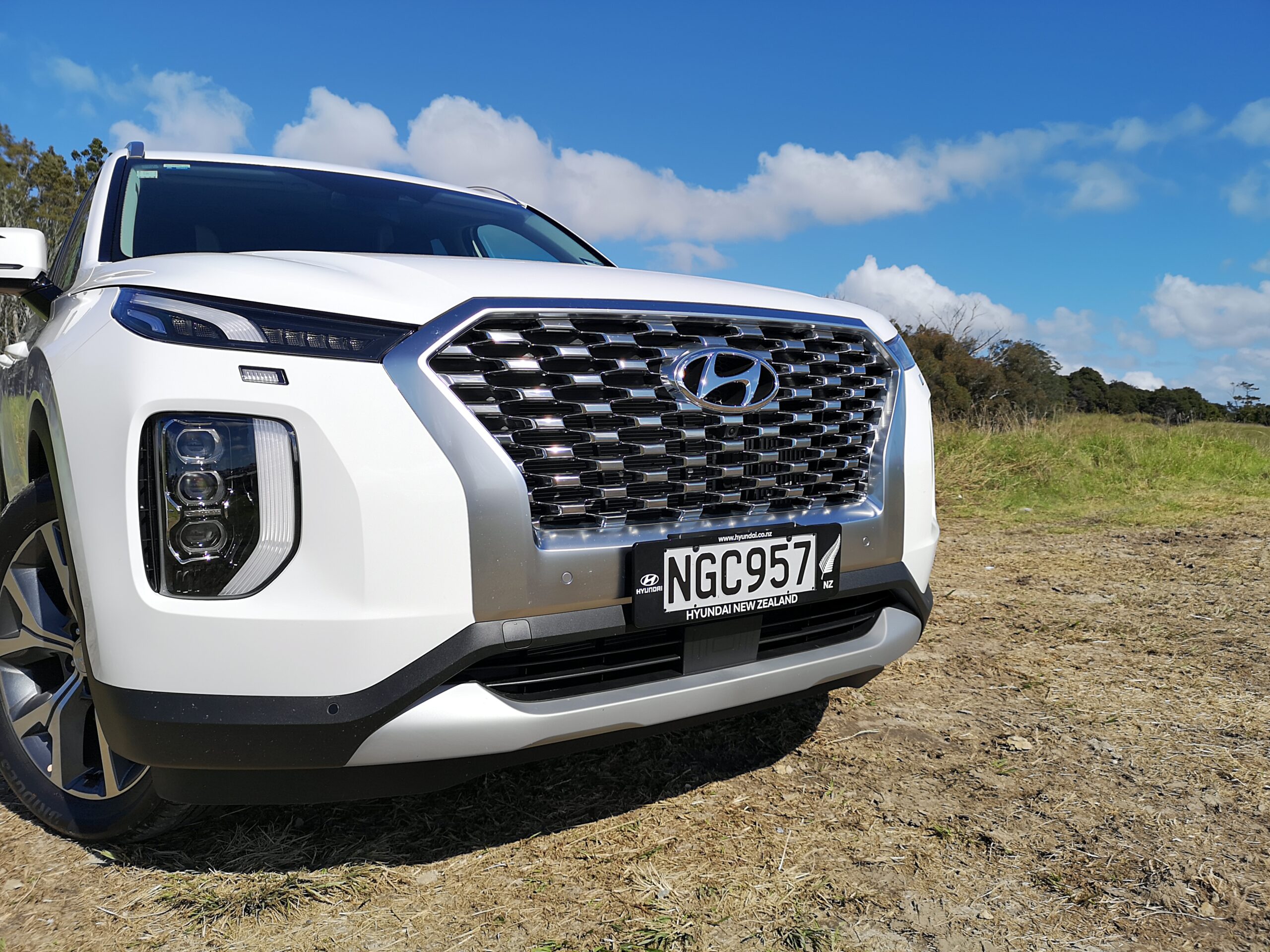 Although the Palisade is rather large in stature, the cascading Hyundai grille and overall design really doesn't make it seem out of place, in fact it just looks like a marginally larger and incredibly popular Santa Fe – so not a bad thing to be at all. LED's light both front and rear and it looks great on the driveway.
In the movie, the boys at Vermont boarding school Welton Academy were so inspired by their English teacher John Keating (played by Robin Williams) that they stood on their desks as a tribute. Now I'm not saying that the Hyundai New Zealand's Palisade requires a standing ovation but I'd need a to stand on a desk to see over it and my son would say that his stand-out feature was the Captain, My Captain (chairs).