The Jazz nameplate has been in Honda's range of great vehicles since 2001, however, recently we attended the NZ launch of the next or 4th Generation of this popular model in its NZ spiritual home in Nelson. I drove the three new variants at the launch, the Life (the regular Jazz), the Crosstar (a Jazz/SUV cross) and the Luxe e:HEV (Hybrid and the first example of Honda's e:Technology), but my personal pick (or is that 'Pic' as the Honda facility is opposite Pic's peanut butter) of the bunch was the Luxe and that's what Honda NZ gave me for a closer look.
The e:HEV Luxe literally tops out the range in all areas. It offers up all the refinement the Jazz has on offer, plus all the new tech AND an advanced Hybrid powertrain that is sure to be the envy of others.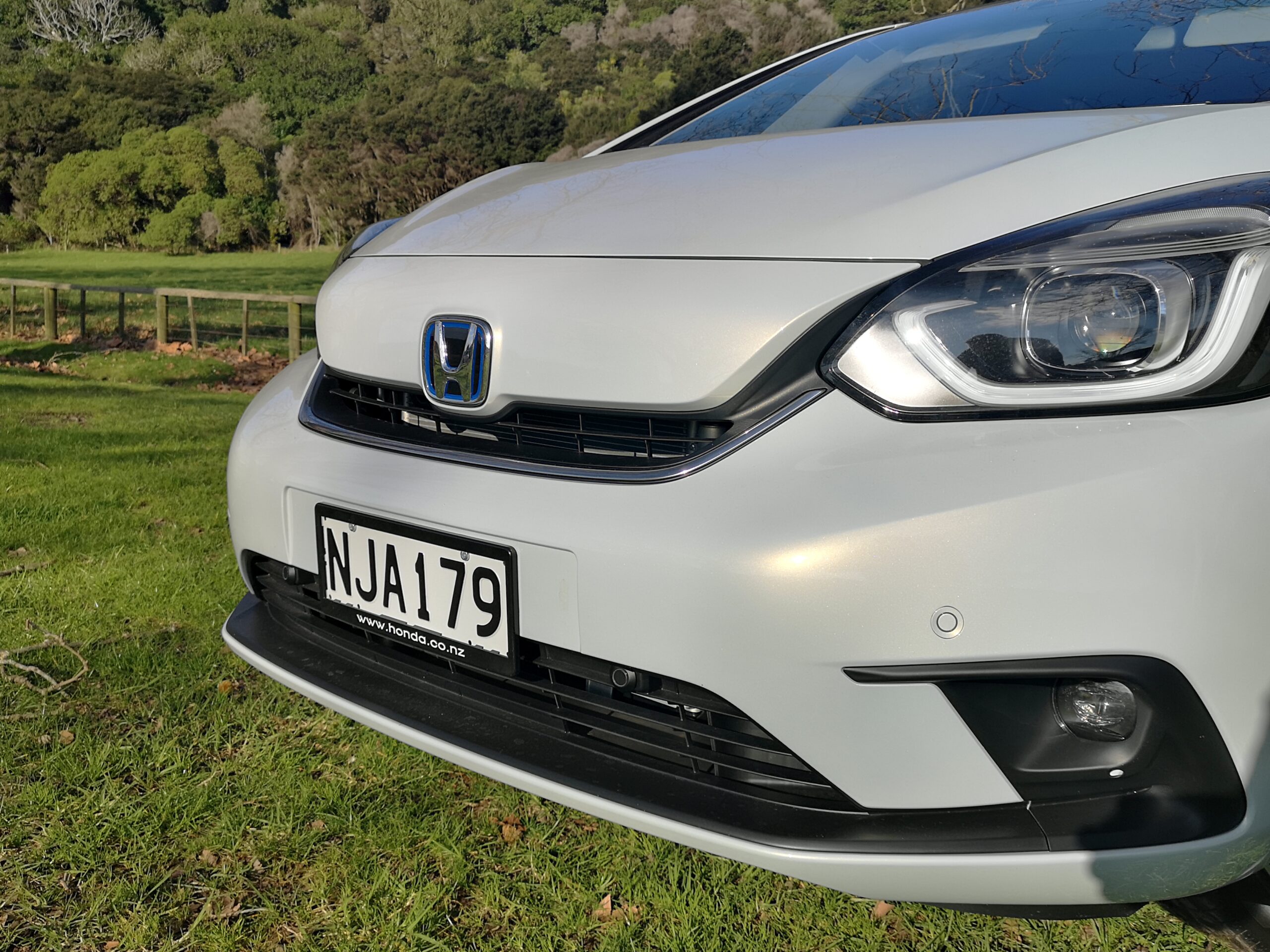 Honda has utilised a Yoo-no-bi design language which translates to crossover of emotional and practicality and can be seen throughout the hatch. My review model came in white but in certain light it has a blueish gleam, so arguably an arctic feel. The 2021 Jazz comes with a bright smiley face with huge headlights eyes and a Honda badge nose that has a blue e-Technology slant.
The big talking point (aside from the hybrid tech) is the expansive windscreen, it's seriously huge, in fact it offers the driver 90.2 degrees of visibility (up from 69-degrees before)!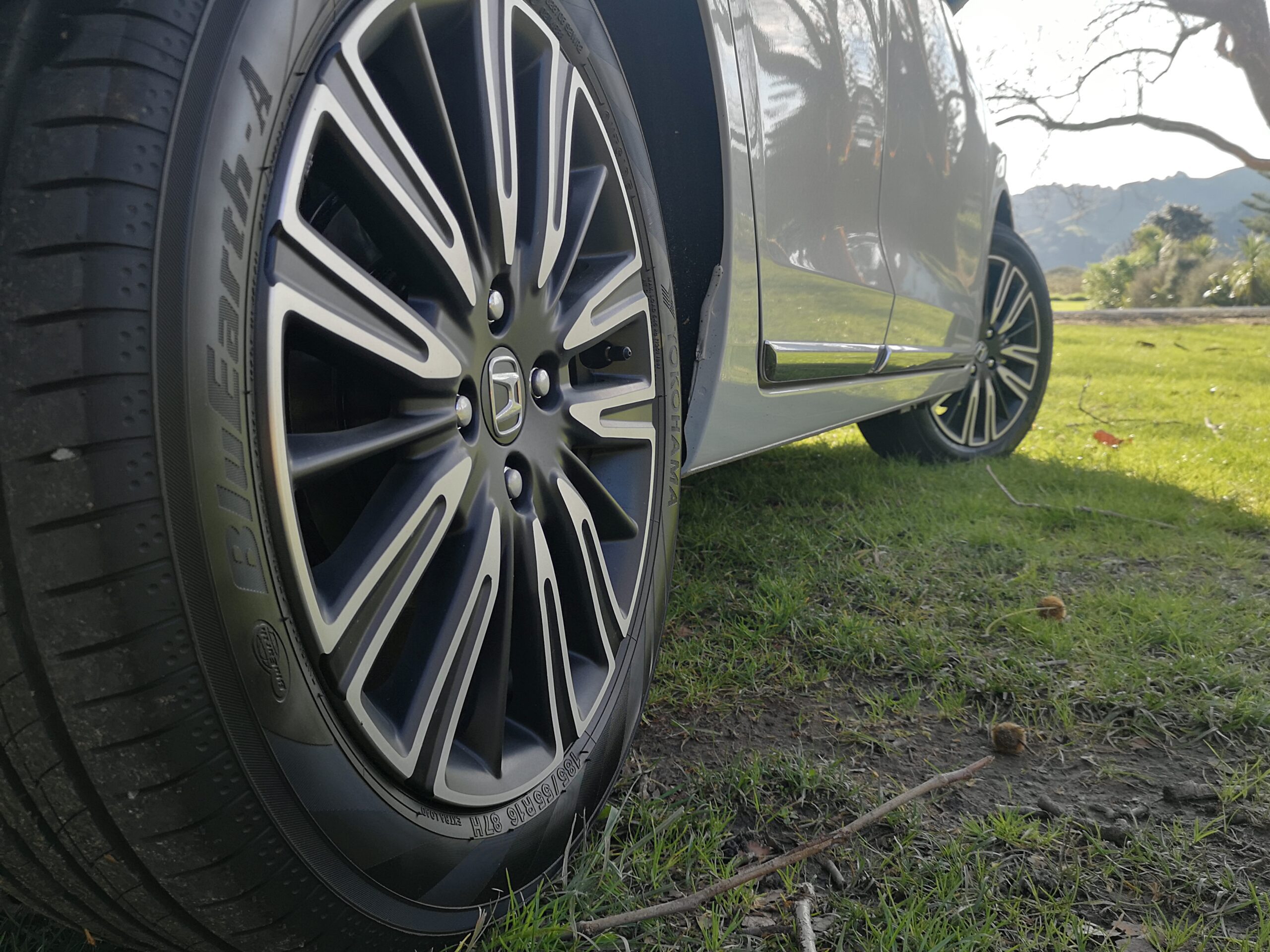 The new Jazz Luxe's profile includes a softer flow to the bodywork, a chrome strip and their trademark (yes I know they're not) 16-inch wheels. While at the rear, a roofline spoiler, LED tail lights, another blue Honda badge and a low entry lip to its 298L of luggage space – more than ample for a weekly shop.
Under the bonnet lies a 1.5L i-VTEC petrol engine and two electric motors, all connected to a lithium-ion battery and a fixed gear transmission, phew. Together they give you 80kW of power and 253Nm of torque AND, wait for it, 2.8L/100km fuel-efficiency.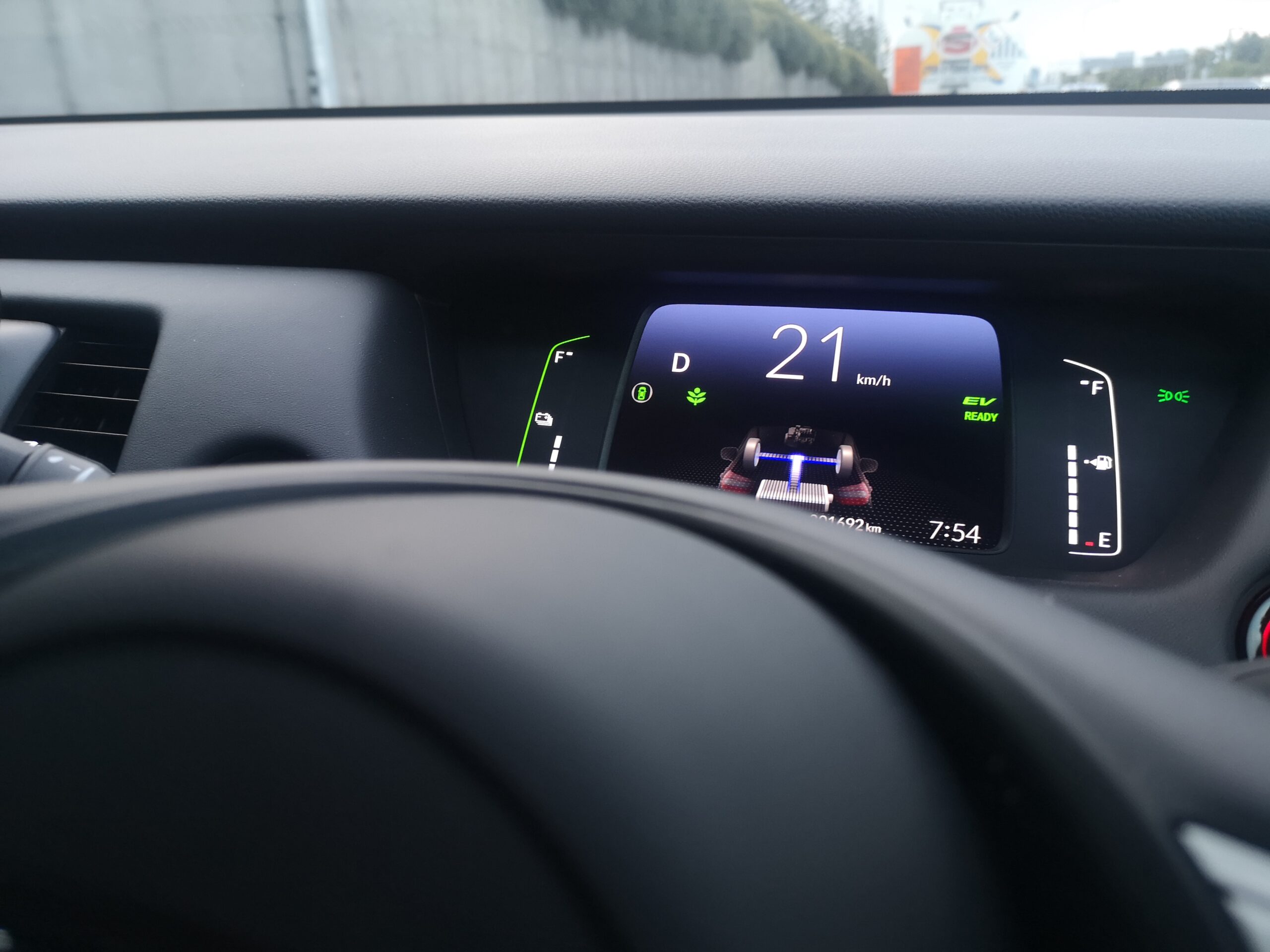 It's all very clever under there, the e:HEV has three interchangeable driving modes EV Drive where the lithium-ion battery supplies power directly to the electric motor, Hybrid Drive where the petrol engine powers the electric generator motor which then powers the electric motor and Engine drive where (via a lockup clutch) the petrol engine powers the wheel directly – But the best bit is that you as a driver don't (and can't) mess with it, it all happens automatically depending on your driving.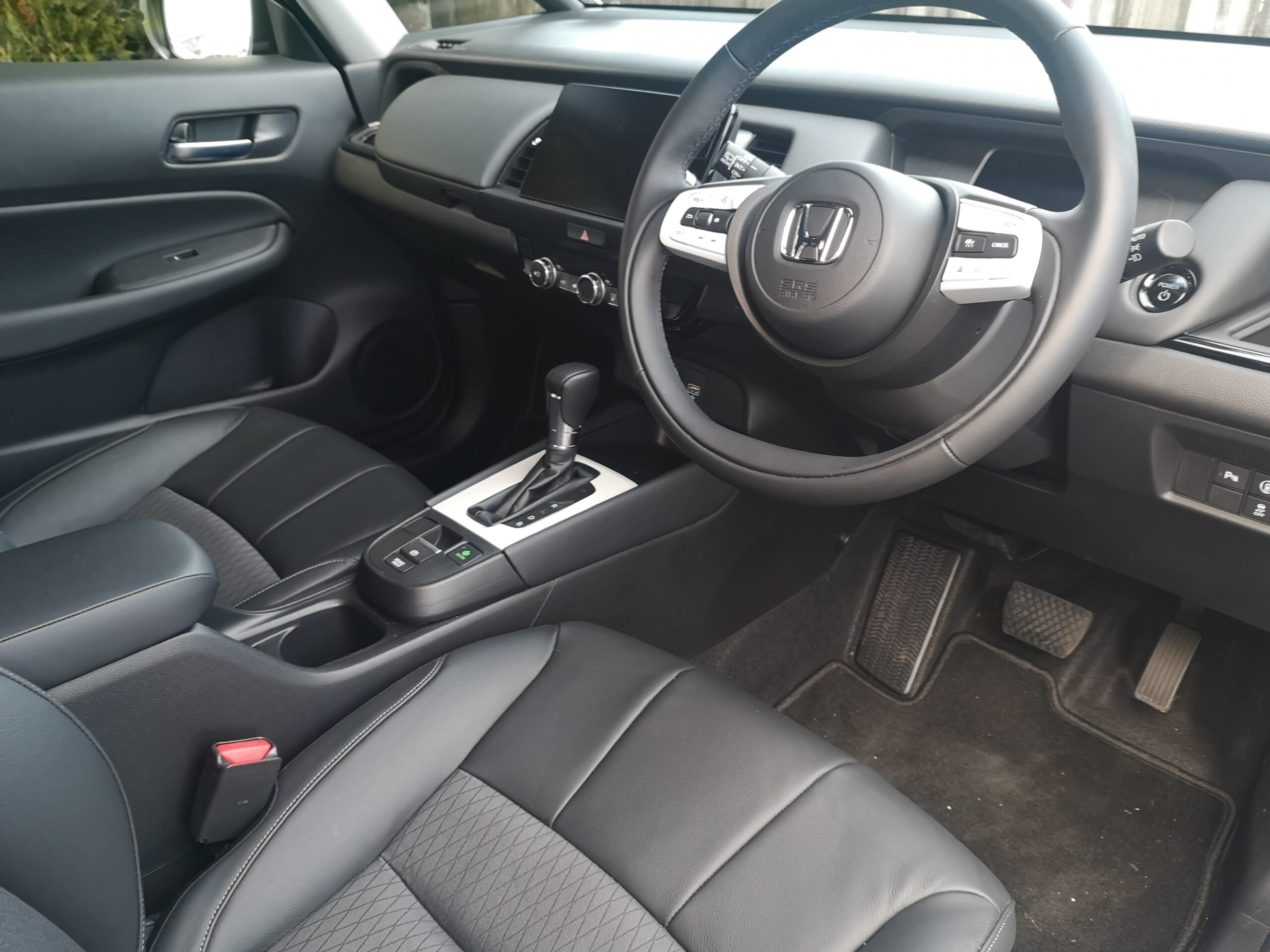 The cabin itself is a nice place to be, there's leather (black in my review model but I think I prefer the tan), seats that have been specially designed to combat fatigue with mats rather than springs, and a very uncluttered landscape. A particular point of note for me are the dials for the AC, they click like a dial on an old fashioned safe, it's so very satisfying. The rear seating area is more spacious (as Honda has moved the fuel tank to below the front seats) and they are 'Magic' too, so flip and fold when required.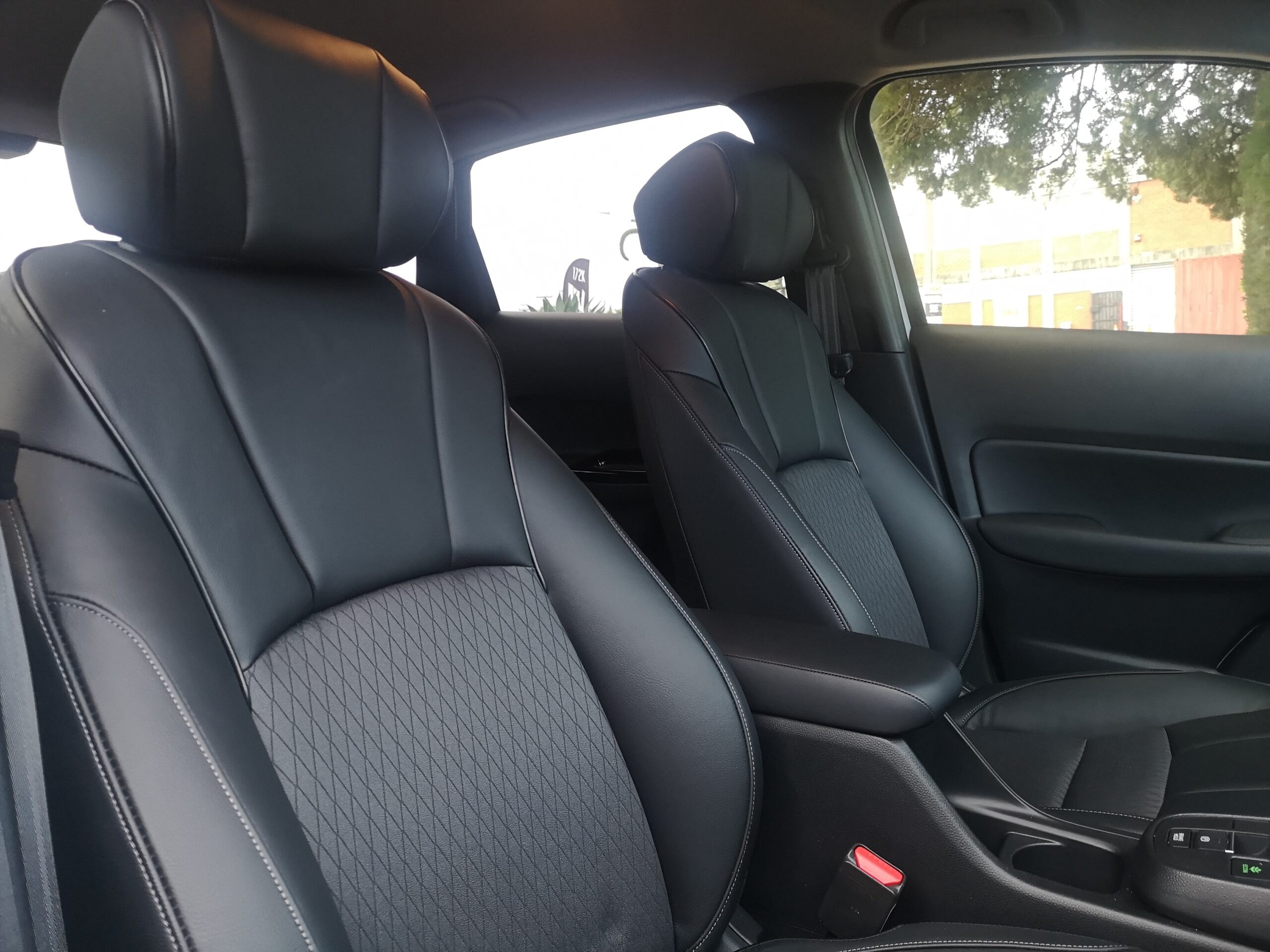 The infotainment screen is 9-inches and offers up smartphone style usability, it mirrors your phone and has inbuilt (wireless) Apple and Android connectivity, has plenty of personalisable apps. It's 58% quicker than the previous model and also simple in layout. The digital instrument cluster is 7-inches and bookended with fuel and battery levels, again the design is as simple as you like but I preferred to have the energy flow image displayed as often as possible.
The new Honda Jazz is full of their 'sensing' driver and safety assistance suite for the first time, it includes lane keep assist, adaptive cruise control, blind spot and a fair few others, designed to keep you and your occupants safe, none of it seems to be too intrusive either.
My review time with the new Jazz had it joining my family on all our (alright boring) escapades, and I must say it handled them well. We are only a family of three but had five inside (three adults/2 teens) multiple times and no-one complained.
The ride feels stoic and well balanced with a firm suspension (but not too firm) and limited NVH (noise, vibration, harshness) regardless of the road surface, quite a surprise due to the size of the wheels.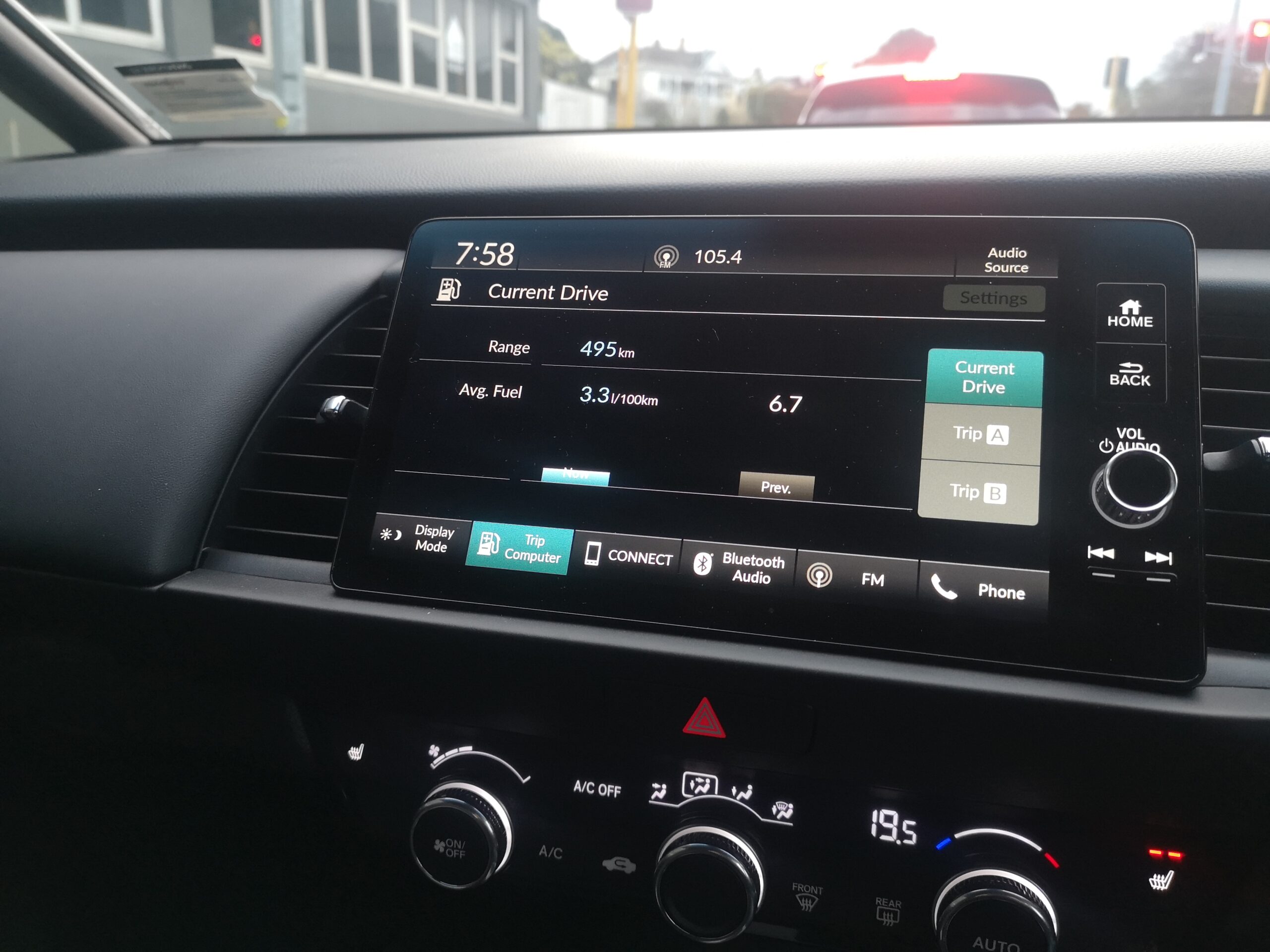 In all honesty, I didn't hit the 2.8L/100km but I did get to 3.3L/100km in Auckland commuter traffic which in my book is as near as dammit and I still maintain that the Luxe is pick of the range.
Last but by no means least, at the end of every drive, the Honda Jazz Luxe e:HEV rates your 'green' drive is stars and I can unhappily report that I never made it past half a star – I have some way to go to fit in with the new eco lifestyle I feel.