Last year GMSV (GM Special Vehicles) launched something large, very large in fact into the NZ motoring market – the Chevy Silverado. However, with Covid restrictions in full swing, their release to the media has been a bit of a secret – that is until today. With a special lunch invitation to More Pork in Kumeu, we got up close and personal with both the LTZ and Trail Boss options PLUS the MOATs, (mother of all trucks) the huge HD Heavy Duty – yeehaw.
Launching a new vehicle brand in the middle of a pandemic is arguably very reckless, yet it would appear that demand for these big trucks cannot be curtailed by a virus. In fact, according to General Manager of GMSV New Zealand, Matthew Taylor, thus far sales have exceeded their budget expectations by 17%.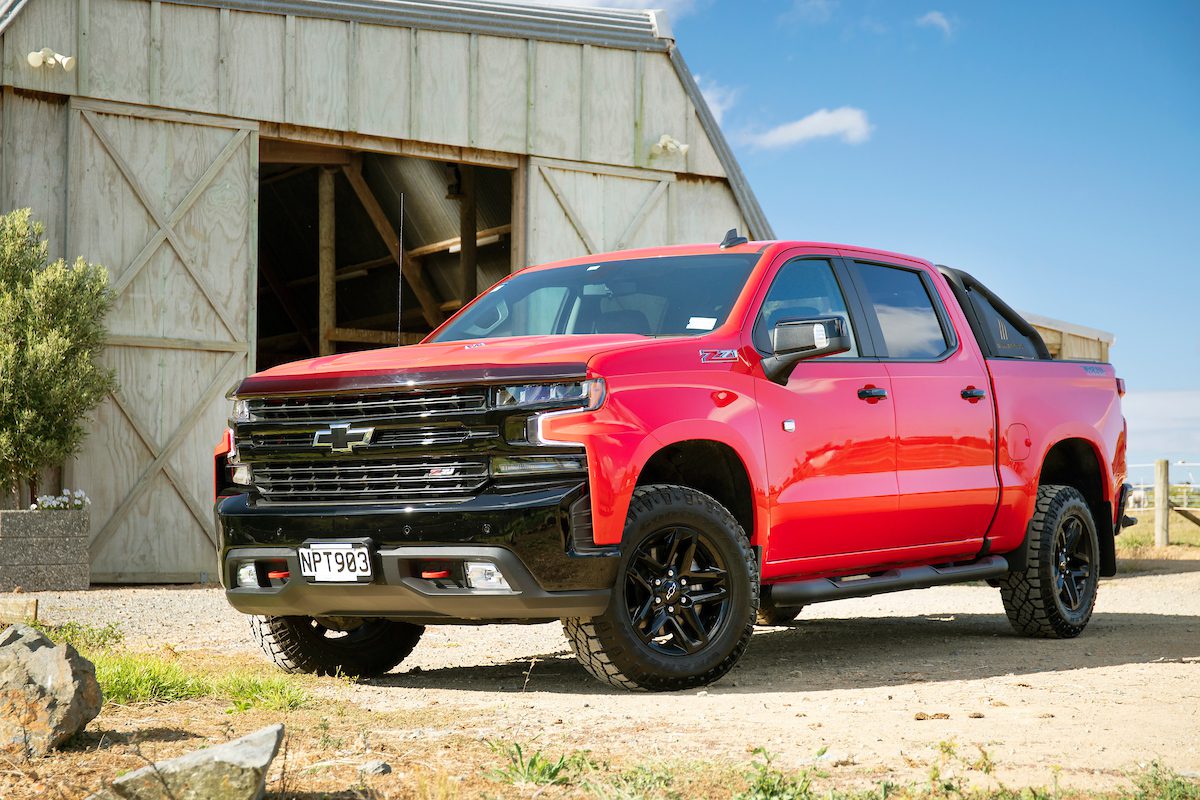 "Key to the success of Chevrolet Silverado is the untold performance, functionality and versatility on offer. It's practical in a truck-like sense and remarkably well specified, with features and attributes more akin to the latest passenger vehicles. It's a near-perfect amalgamation of the very best bits taken from two very different spheres of the automotive world, delivering power, performance and renowned towing capability."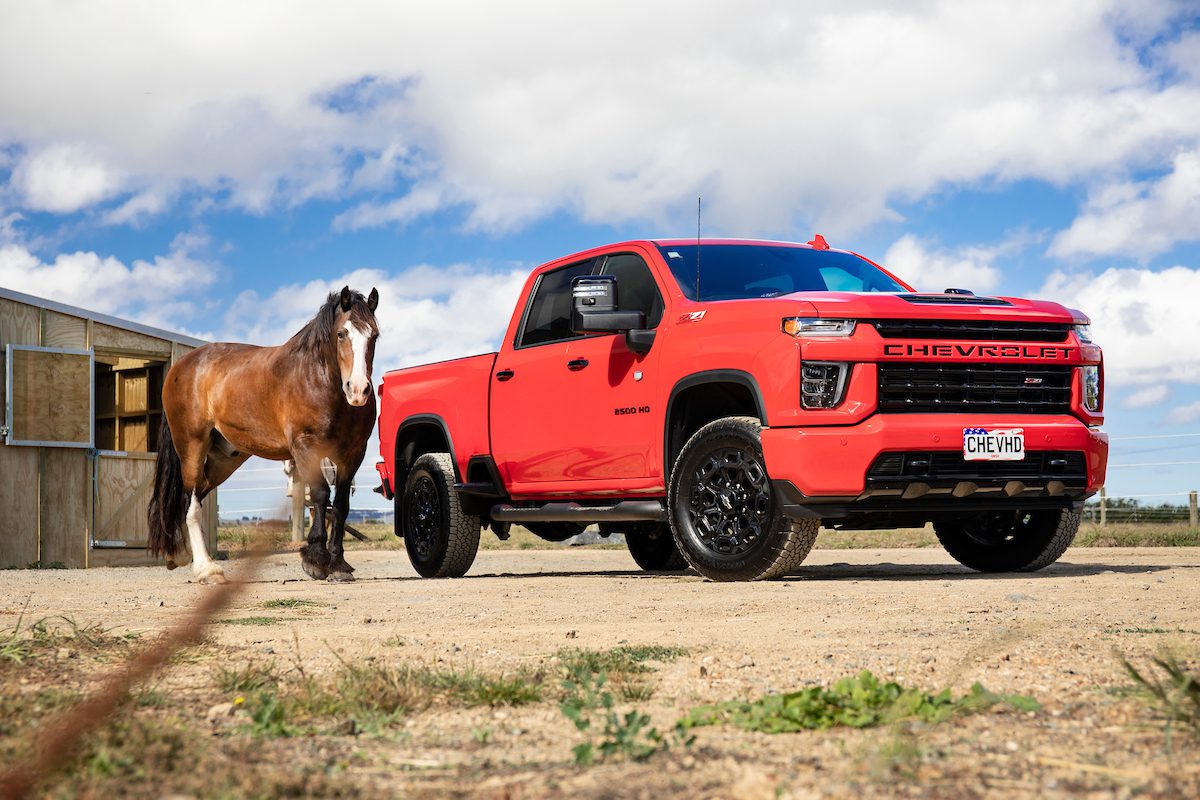 Sales split by model is an eyebrow raiser too. The more off-road focused Trail Boss (which we reviewed a few weeks ago) is the first rung on the financial ladder ($113,990) has clocked up 50+ units, the more upmarket towing/tradie LTZ ($139,990) has registered 196 units and the mammoth HD ($159,990) which has hardly been seen by anyone yet (although is VERY hard to miss when you do) has already got 5 sales under its belt – it would appear that people really need 4.5-tonne towing capabilities.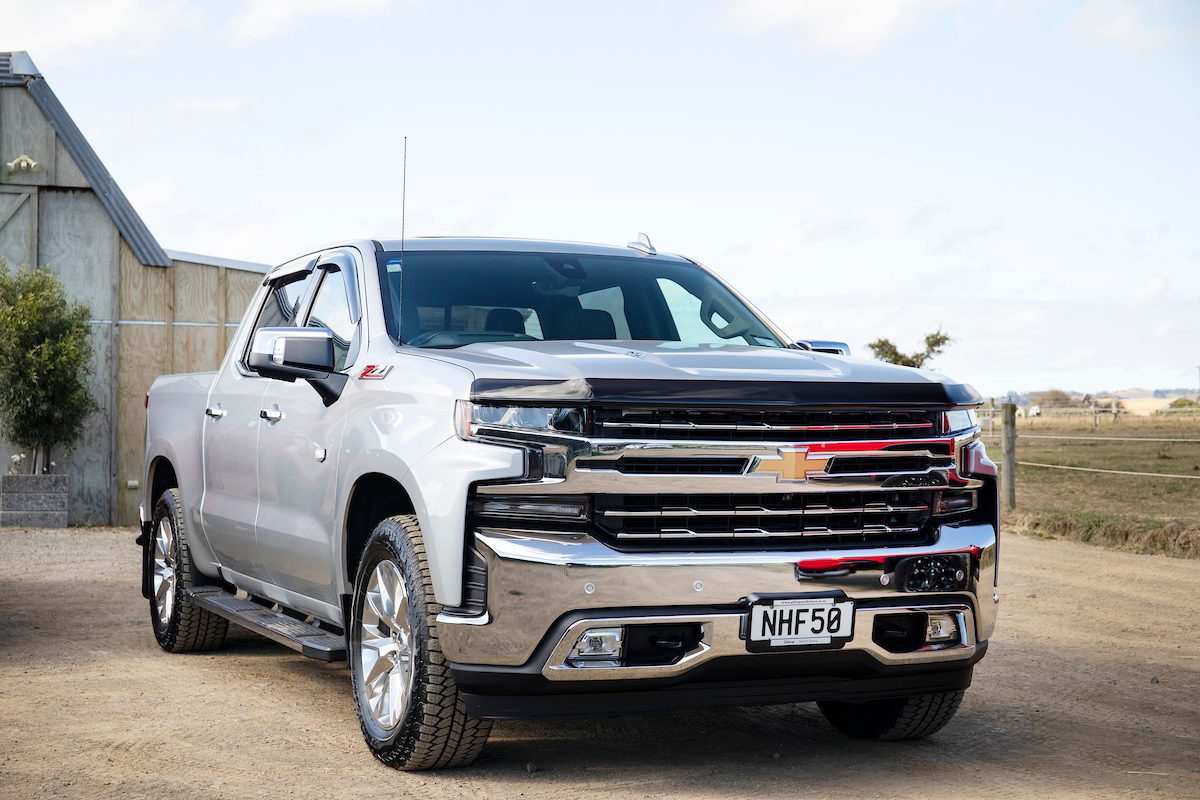 Of the three different Silverado models available in New Zealand, two offer a 6.2-litre V8 and the new 2500 Heavy Duty packs a 6.6-litre V8 Duramax turbo-diesel powerplant into its cavernous engine bay. All engines are paired with a 10-speed automatic transmission.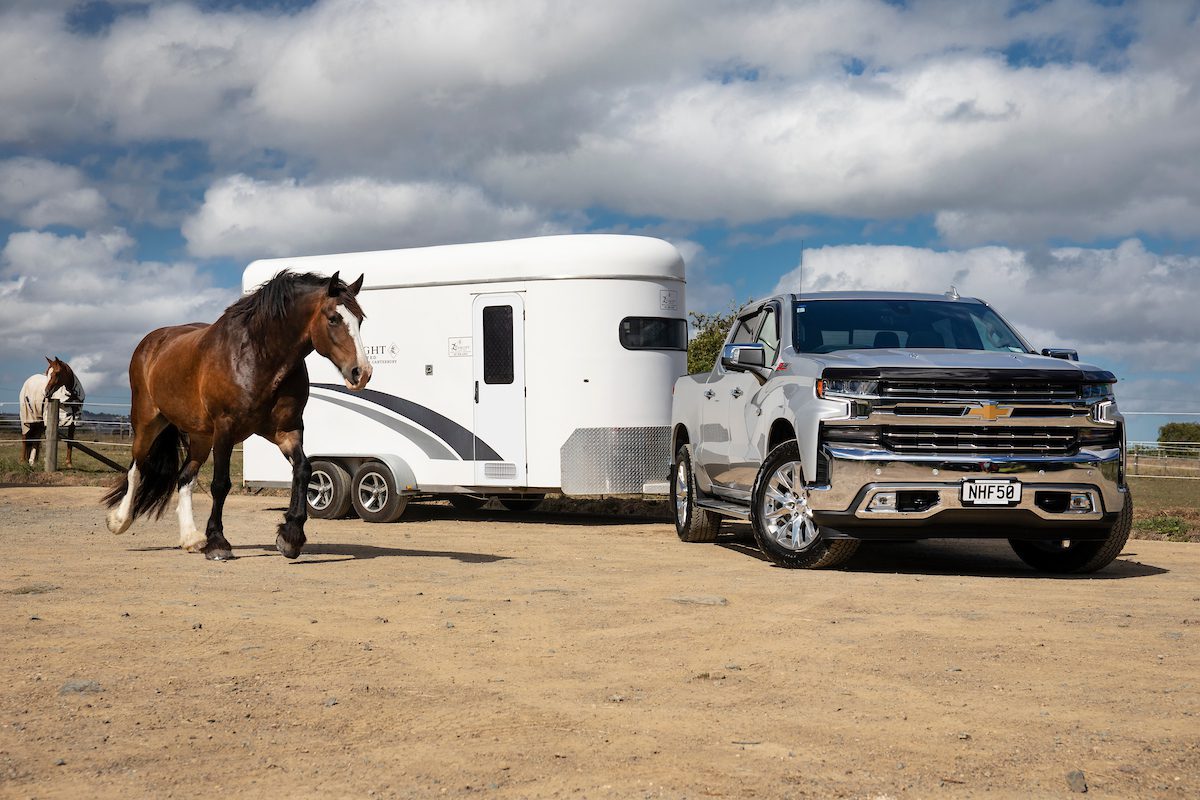 "The petrol models create 313kW of power, whereas the forte for the HD is the 1234Nm of torque on tap, which makes it perfect for more heavy applications," says Mr Taylor.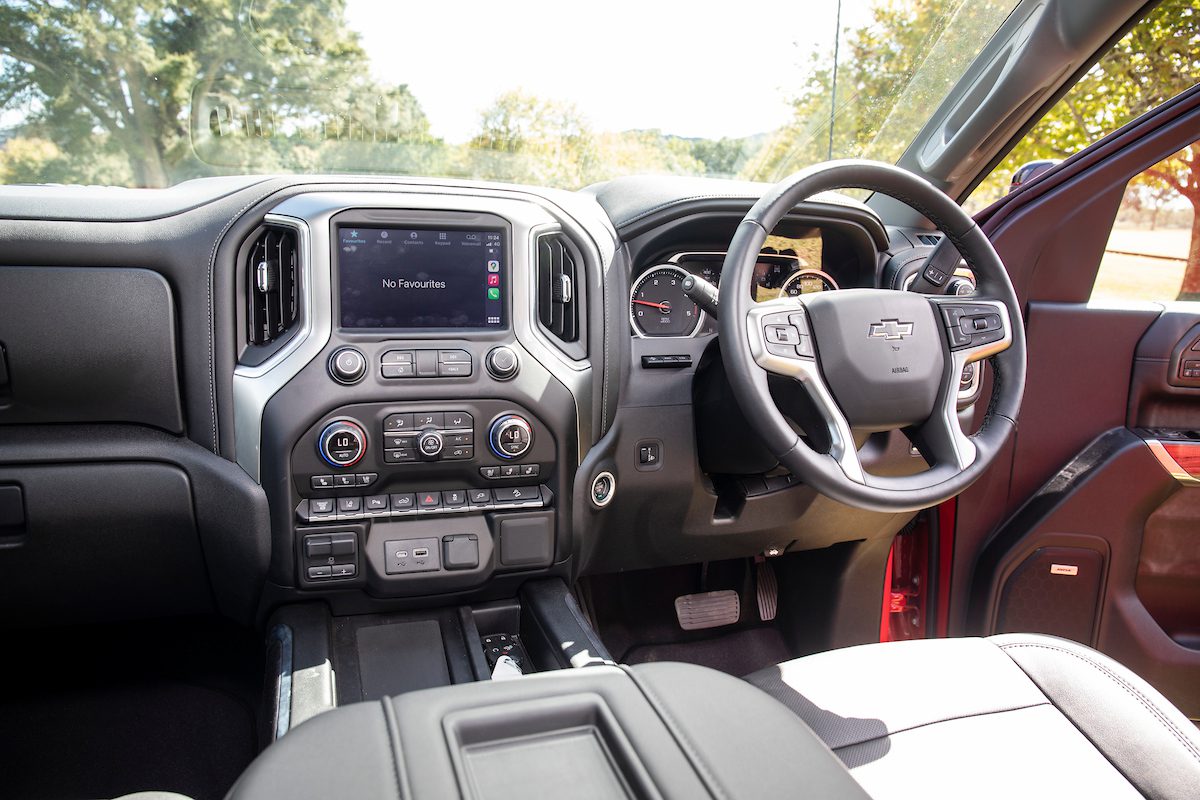 All three models come to NZ via Australia where they are converted from Left Hand Drive to right (so from order can take up to 7-8 months to get here) but again Kiwi's are happy to wait. And I can see why.
As we chowed down on a variety of charbroiled BBQ meats, we trawled over the range. At 5.93m long both the LTZ and Trail Boss are substantial trucks, but the most recent addition, the HD is a statement in virtually every way. It boasts a 6.39m long x 2.26m wide footprint and tips the scales at 3,752kg's. This means that the HD is classed as a proper truck and therefore needs a COF not a WOF. The plus side of this however, is that by our reckoning your HD can enter the motorway via the Truck/T2/EV lane.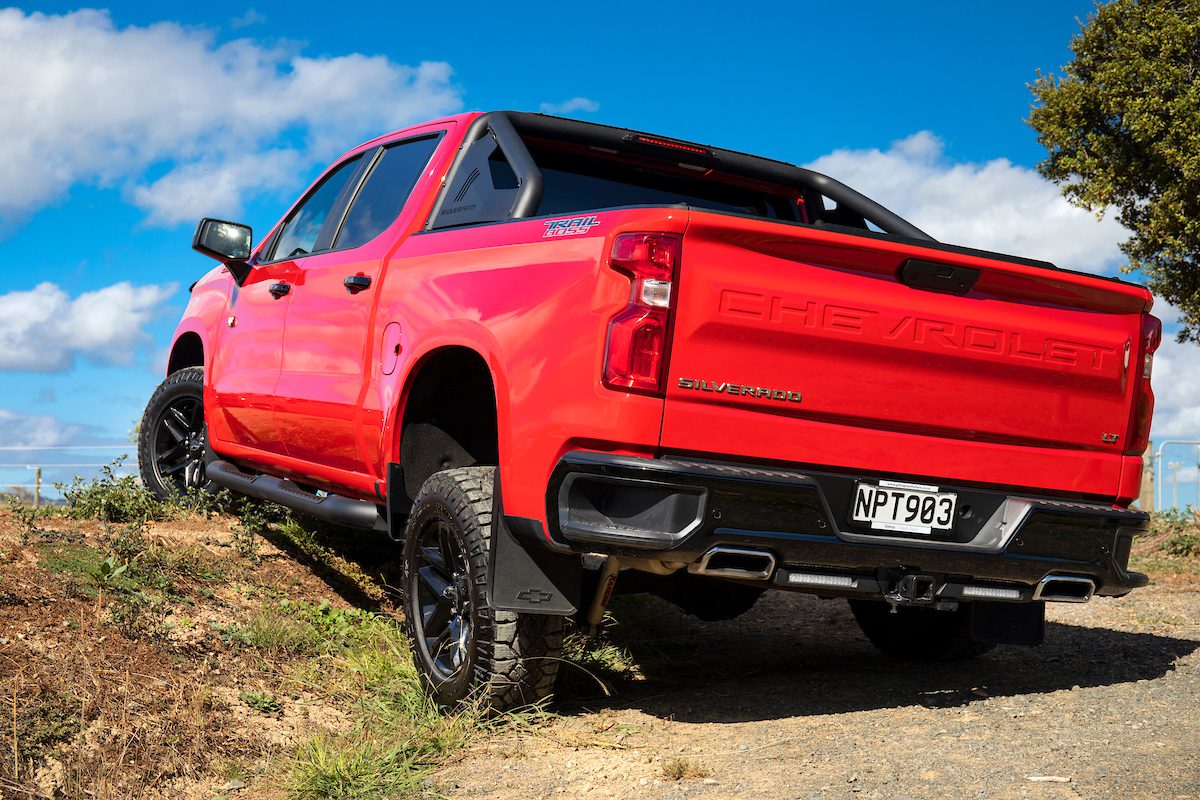 GMSV are looking to expand their range of goodies in the future too. The Corvette C8 is already on Kiwi soil (we have it in our grubby mitts soon) and the buzz around the Z06 is gaining traction – stay tuned.
Great pics Simon Watts – bwmedia