Howdy pardners. Like many guys of my age, we spent much of our youth playing cowboys and indians. Pulling cap guns from our hips 'to be quickest on the draw' and had dreams of saving the girl and riding off into the sunset… (insert record scratch here). Well times have changed and Western movies seem to be a thing of the past, however, grabbing the keys to the GMSV Silverado LT Trail Boss, brought my Eastwood memories flooding back.
Of course thoughts of a big, fully-equipped truck like the Silverado LT Trail Boss wouldn't have even entered my mind as a kid (according to my son horse and carts had only just been replaced) but 'Silverado conjures up images of me hitting the trail on my trusty steed to a dusty Nevada or Mexican town.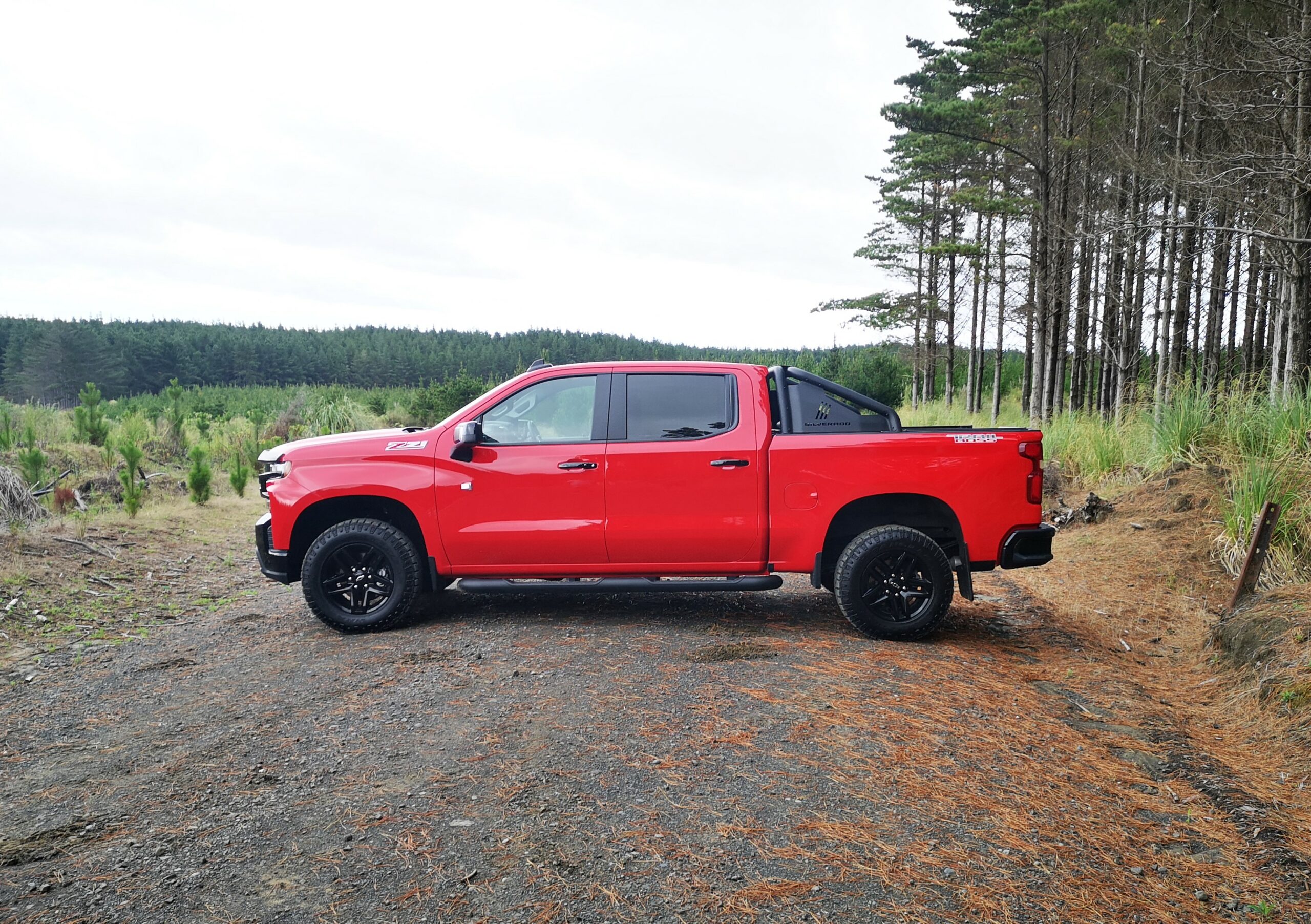 Let's get the horses out of the way first. Thanks to its 6.2L EcoTec3 V8 engine, the Silverado LT has 420 of them, ready and raring to go! Boasting 313kW of power and 624Nm of torque, this big brute of an engine is ready to tackle whatever lies ahead, or even behind for that matter, as it has a towing rating of 4.2-tonnes.
Of course all those horses need to be fed, but with its dynamic fuel management system (that actively shuts off any number of cylinders, in a variety of combinations depending on immediate needs to optimise fuel economy) and a Hydra-Matic 10-speed automatic transmission, it's not a hungry as you'd expect (12.7L/100km says the brochure) – I managed to sit around the 15L/100km. Sure it's no Barina in terms of fuel stops, but in saying that, with its size and storage capabilities, the plus side is that you will probably only have to make one trip.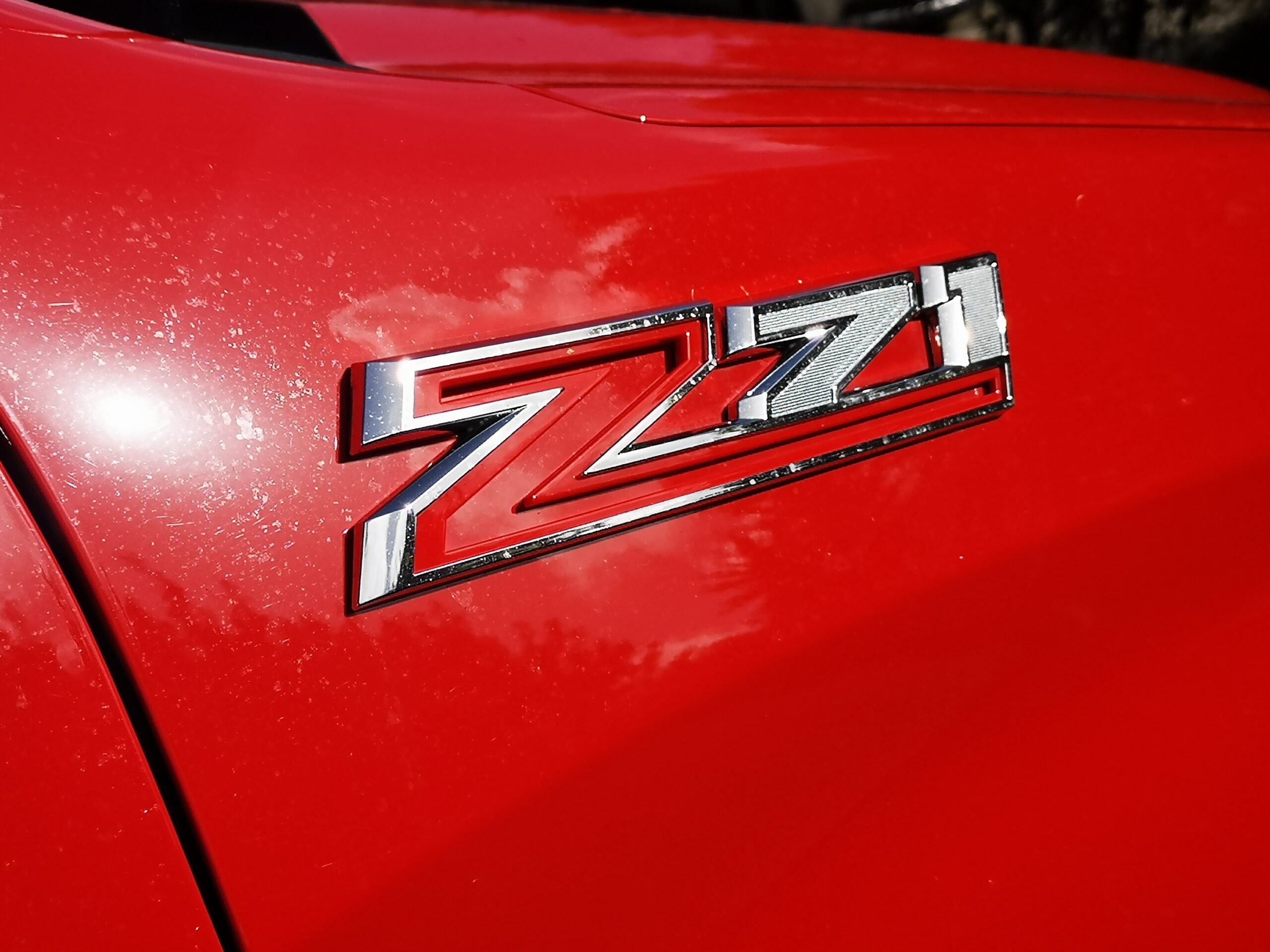 Now about its size. The Silverado Trail Boss casts a significant shadow on virtually everything else on NZ's roads. It is 6m (+41mm over the last model) in length and 2m tall, with a wheelbase that is up to 100mm longer than before which means more space inside – more on that in a moment.
Its has a huge gloss black grille which is undoubtedly a formidable sight in the rear view mirror, large door mirrors, 18-inch hoofs with (as this is the Trail Boss) Goodyear Duratrac off-road tires, a 2-inch suspension lift, and a Z71 Off Road Package that includes a locking rear differential, skid plates and Rancho shocks – Yee haw.
It may look like a big boxy truck but in fact over 200kg's lighter than before, and (having spent 3 weeks in the wind tunnel) has been given front functional air curtains, similar to those introduced on the sixth-generation Camaro, that reduce aerodynamic drag by routing air around the front wheel wells and an integrated spoiler at the rear edge of the cab that directs air onto the tailgate lip, reducing wind drag from the bed. All resulting in a 7% increase in aerodynamic efficiency. So it's the most aerodynamic Silverado yet (probably).
I say probably as although this Silverado is new to us in NZ, in terms of model year it's actually a couple of years older. From the US, it makes its way to Australia where it is 'factory' converted to a right hand drive. This of course takes time, but on the upside, you can drive this RHD model with the confidence and assurity that it's been converted right, right.
The interior is, as expected, large. Not ideal if you like to be close to your loved one, but perfect if you have a big family of five or happen to tote around five big adults. It's finished with rugged and durable materials and although things like the infotainment screen and cluster are arguably a little dated, it still offers up all the info you require and all within this short person's reach.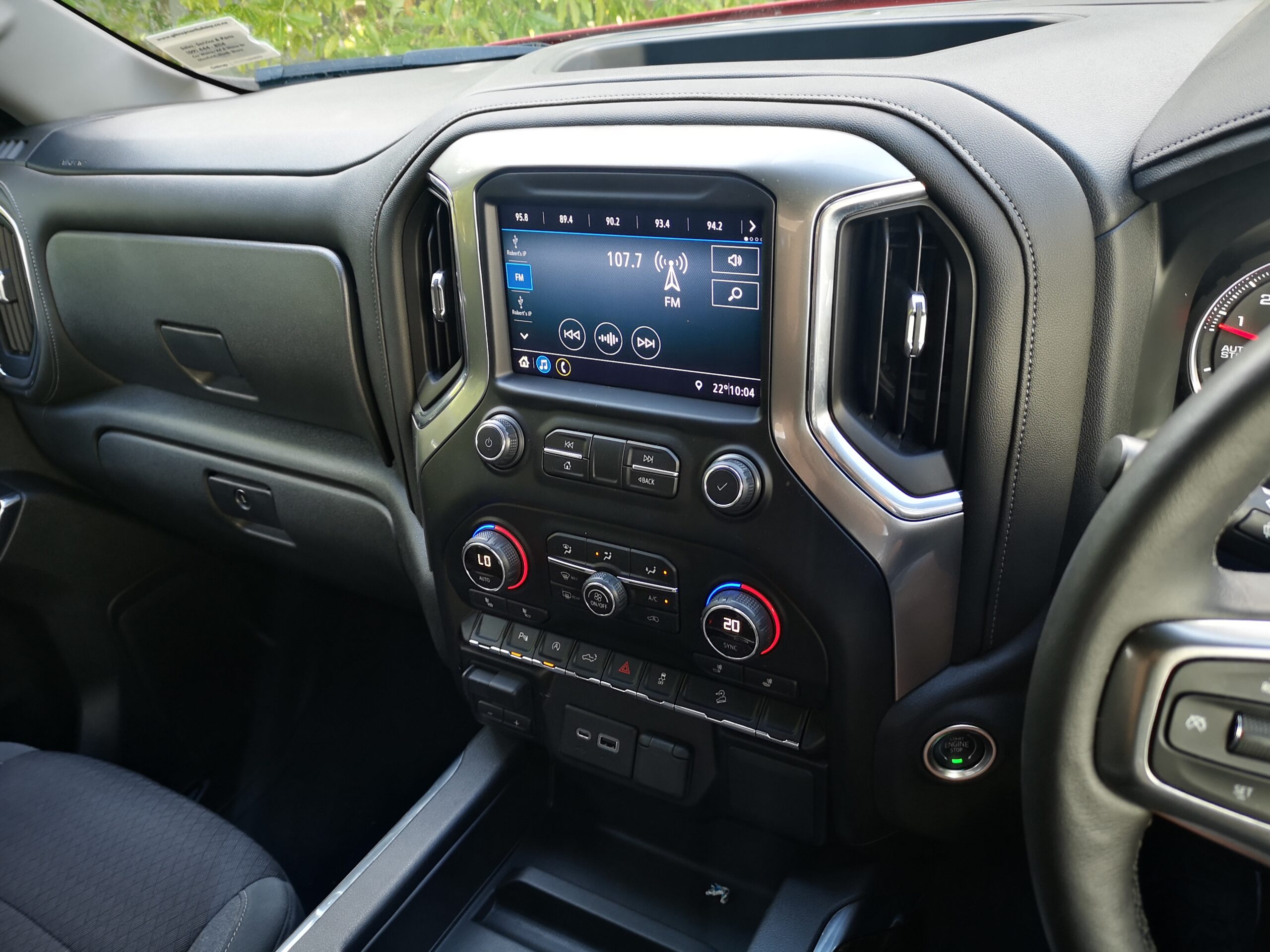 Stowage and storage is not an issue in the Silverado, with cavernous glove boxes and places for everything and then some, there's even a place in the rear seats to hide your 'secret stuff'. Plus when it comes to the bed, again it's larger, more functional and more capable than ever with the short-box offering 63 cubic feet of volume AND joy of joys, an electric tailgate that opens with a push of a button either in the cabin or on the keyfob – you can start it using the keyfob too – giddy up.
The column shift was a bit of a surprise and it honestly took me several minutes to work out how to get the truck into gear and drive – some days I am less smarter than others, but things got better when I was on the move – honest injun.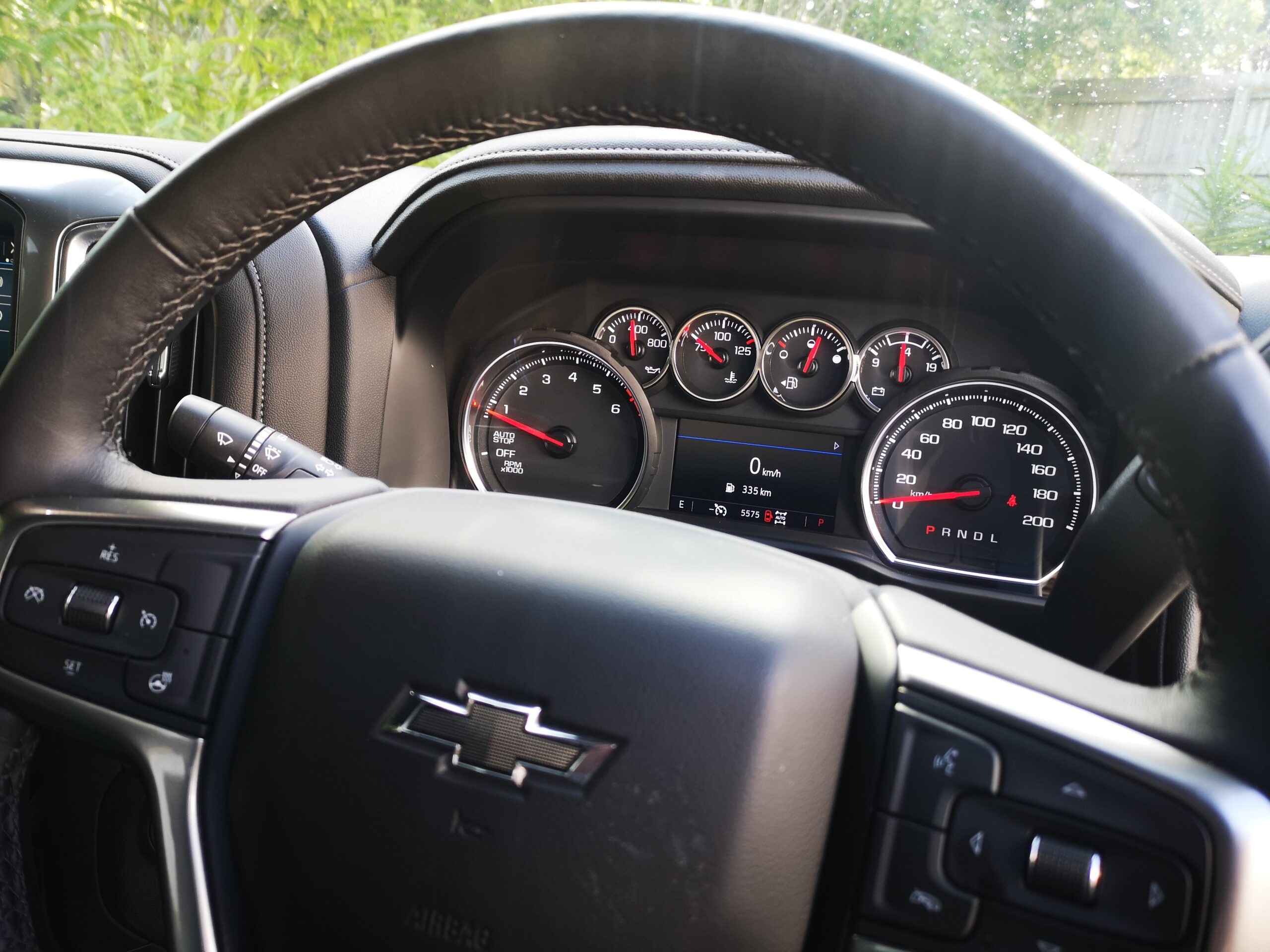 Once you get over the sheer size of the Silverado, it actually becomes rather shrunken from the driver's seat. It sits nicely on the road (just between the white lines) and nothing really troubles it. Visibility is as far as the eye can see and those big door mirrors ensure that nothing behind goes unnoticed. It doesn't take long to grow very accustomed to both its mass and gruff attitude – that's not to say you can take it for granted though.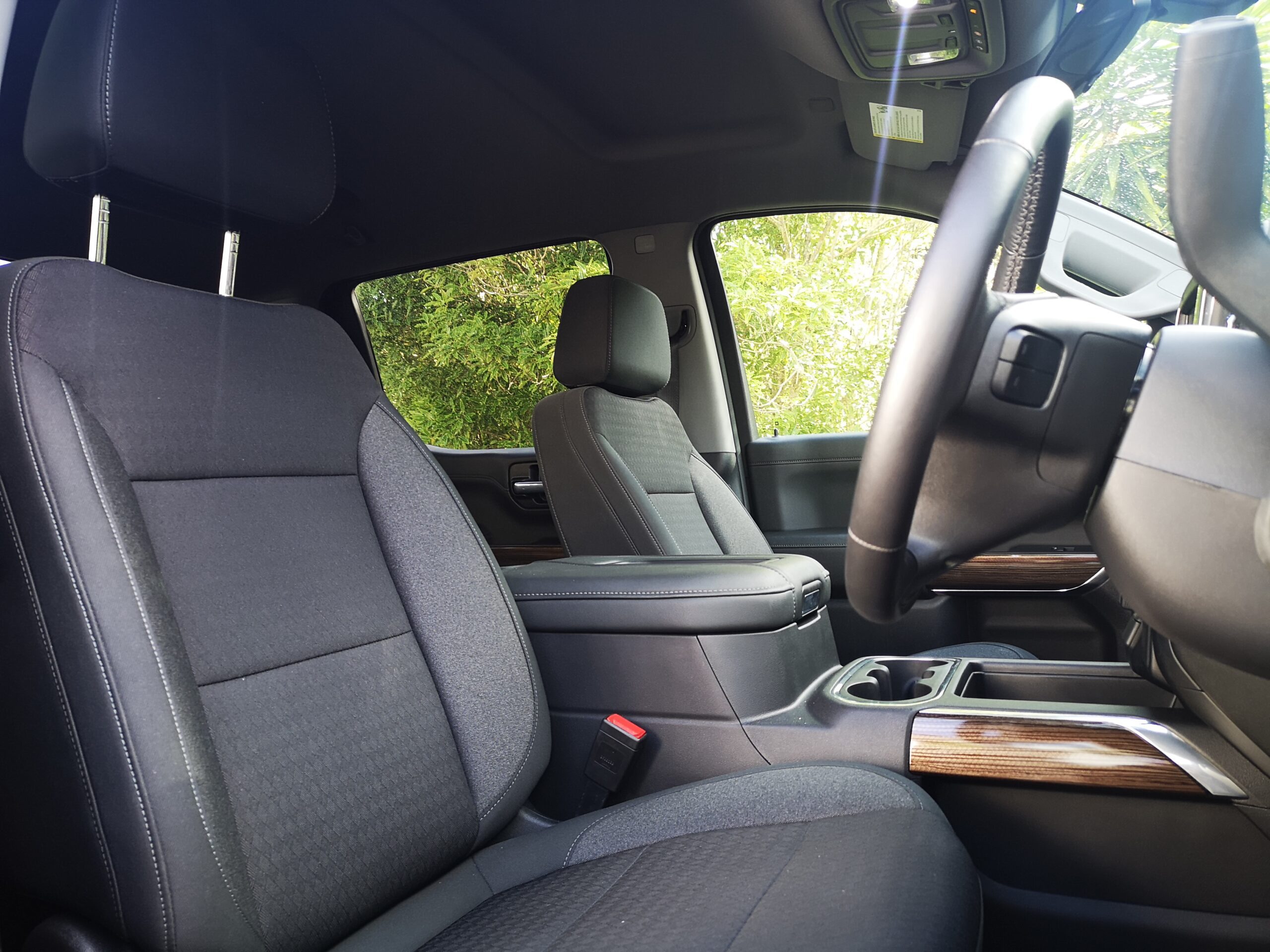 As part of the test, I headed out to the corrugated roads of Woodhill forest to test out the suspension. Even unladen it doesn't jiggle you stupid but it's also no magic carpet ride either. The tail was a big waggy on the loose dirt too, I assume this was due to the Goodyears, I must add that it was very controllable though.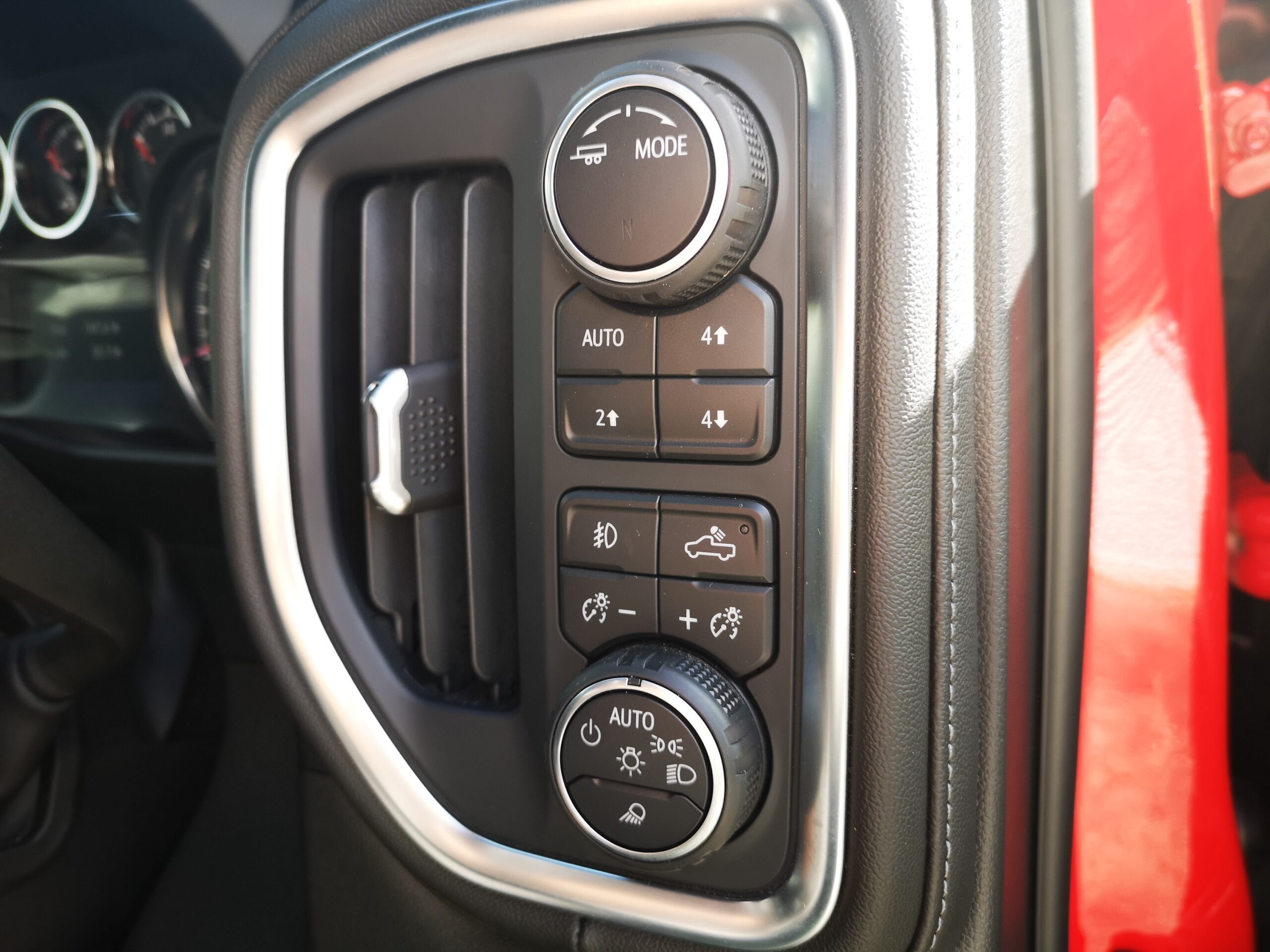 The tyres played their part on that tarmac too, offering up a certain amount of additional road noise, my advice is just turn up the volume on either the stereo or the V8.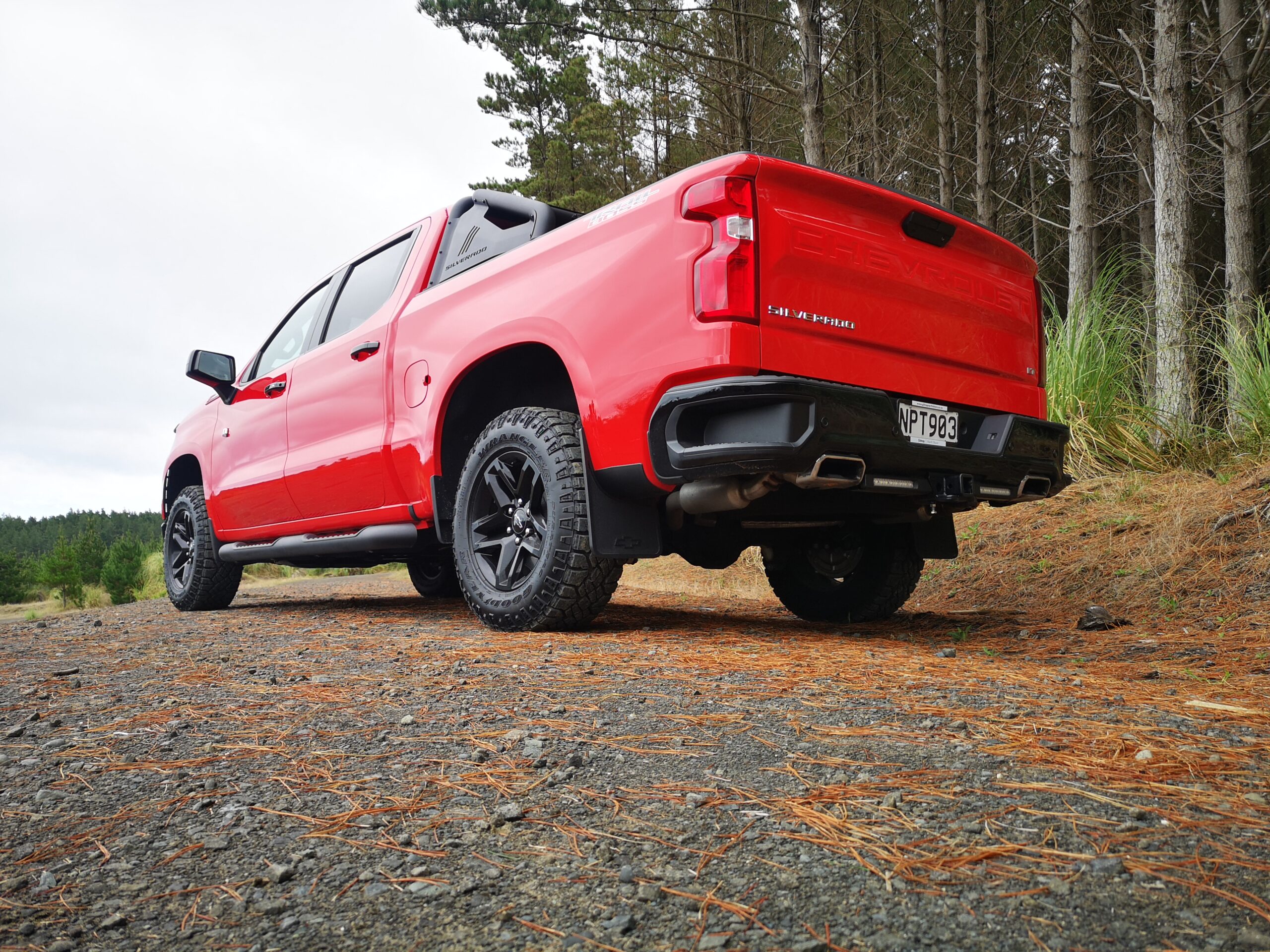 In so many ways, the Chevrolet Silverado LT Trail Boss is an impractical vehicle for everyday NZ use, our roads, parking spaces and even our drive throughs have been designed for vehicles half the size BUT, to a certain slice of Kiwi's, this big ute is the perfect fit. It tows that bigger boat to the beach or your race car to track. It does fit 5 adults and it will climb that hill or forge that stream.
It's a truck that puts a smile on your face and should come with its own theme tune as you drive off into the sunset – SIL-VER-A-DOOO, SIL-VER-A-DOOO, hero of the trail, SIL-VER-A-DOOOOOOOO.