The Ford Ranger has (more or less) been NZ's most popular vehicle for what seems like an age now and with its vast range, special editions, raft of accessories and 'the Raptor' to play with, there's something for everyone. But wait, there was a gap that needed to be filled (an upmarket ute that's also a rugged off-roader) and Ford's Ranger FX4 Max fit's it just nicely.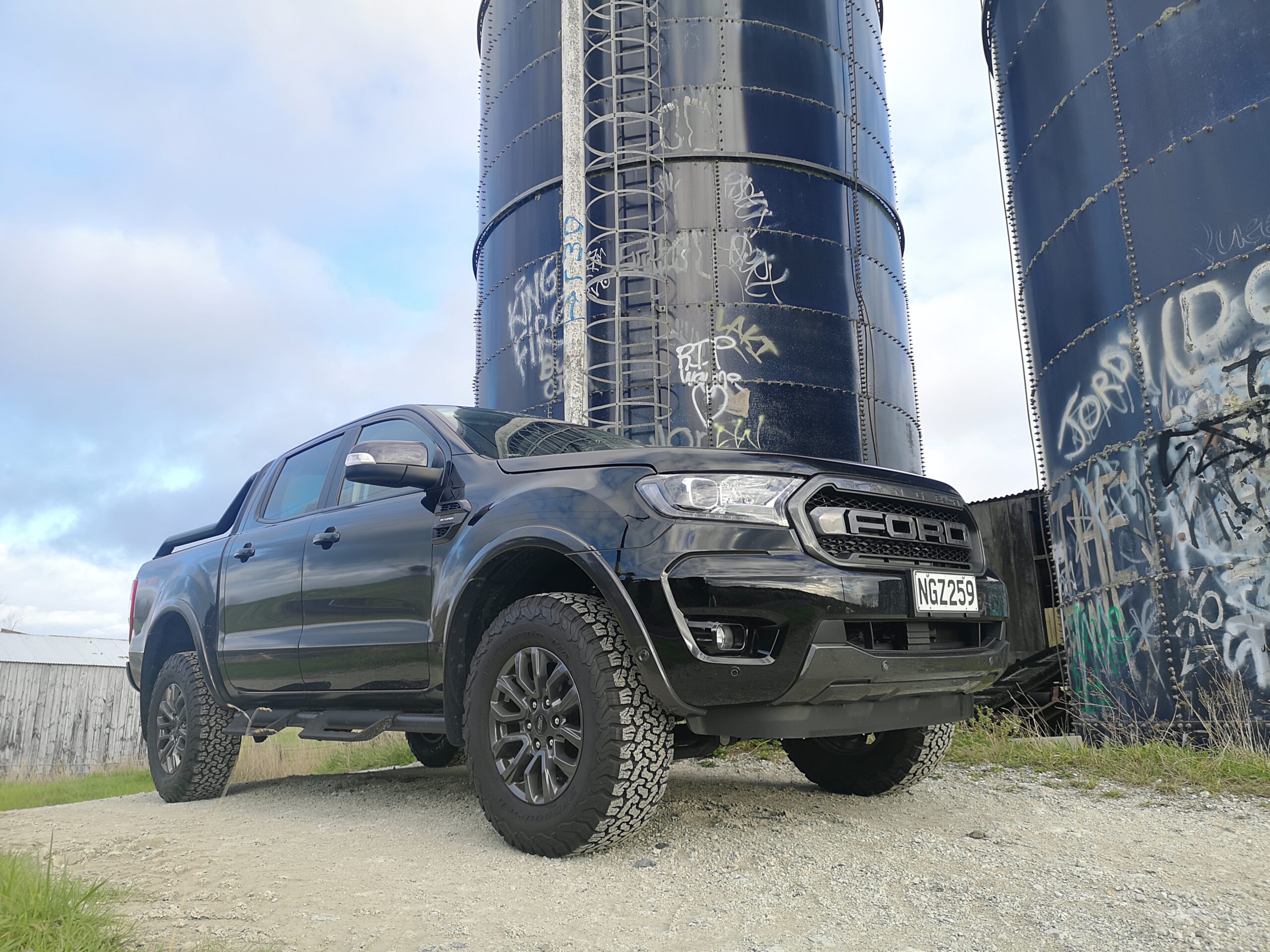 From virtually every angle, the Ford Ranger FX4 MAX looks impressive, especially as the big ute sits on 17-inch grey Raptor alloys and 32-Inch BF Goodrich All-Terrain Tyres. My review model came in a dark, sinister black and with a bold as you like 'F.O.R.D.' lettered front mesh grille with a dark grey surround, (a contrast colour that's used on areas such as the skid plate, mirror caps, door handles and wheel lip mouldings).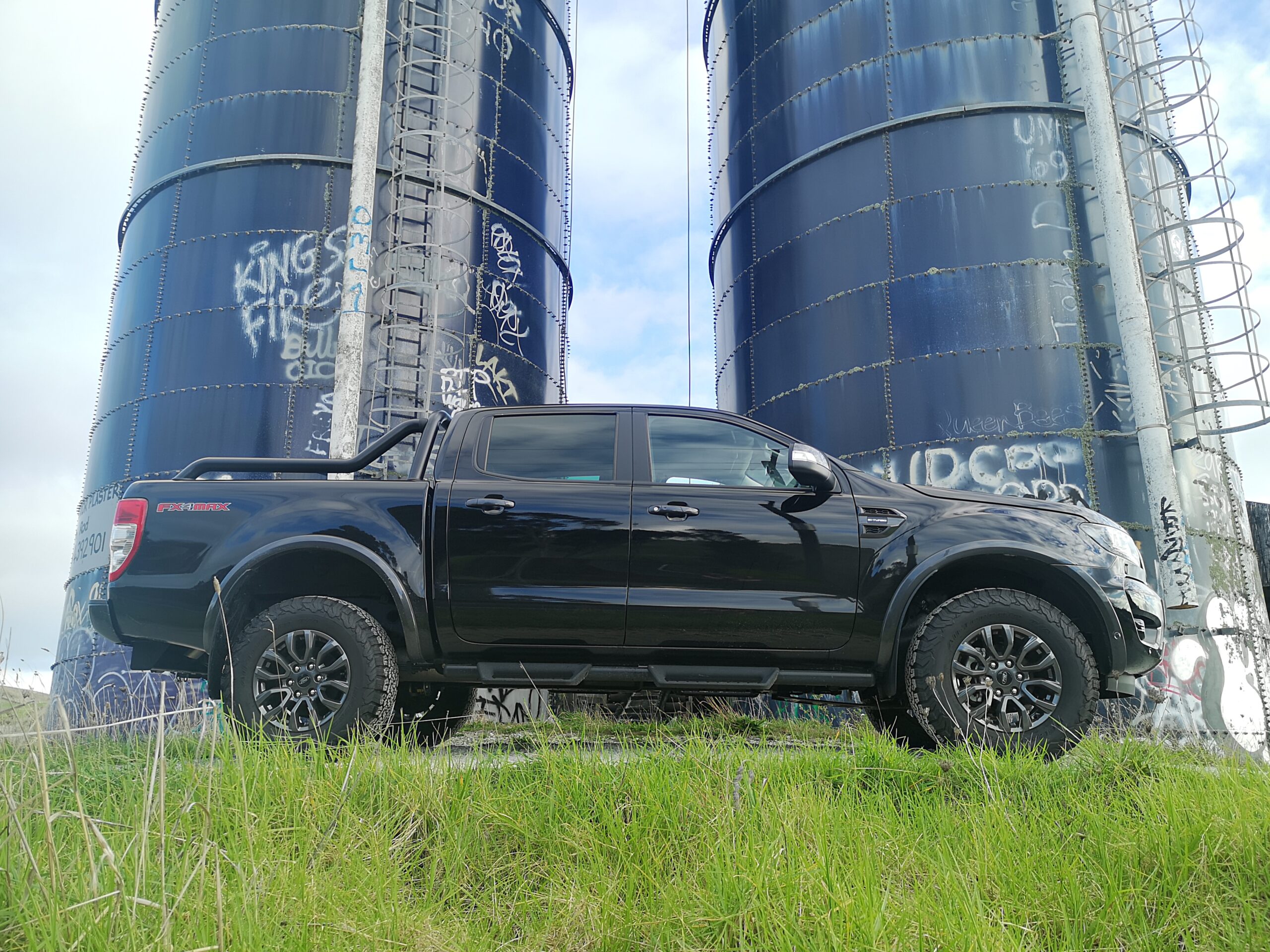 Aside from the big 'terrain conquering' feet, the FX4 Max's profile comes with body-mounted metal 'hoop' side steps (one for each door), red FX4 Max decals and a black sports bar in the (981kg payload) tray.
Ford's new ute looks like it can handle the rough stuff, but can it? Well in a word, yes! Thanks to it being sent away to Ford's Lara/You Yangs boot camp in Victoria, the FX4 Max's undercarriage and stance has been off-road tuned.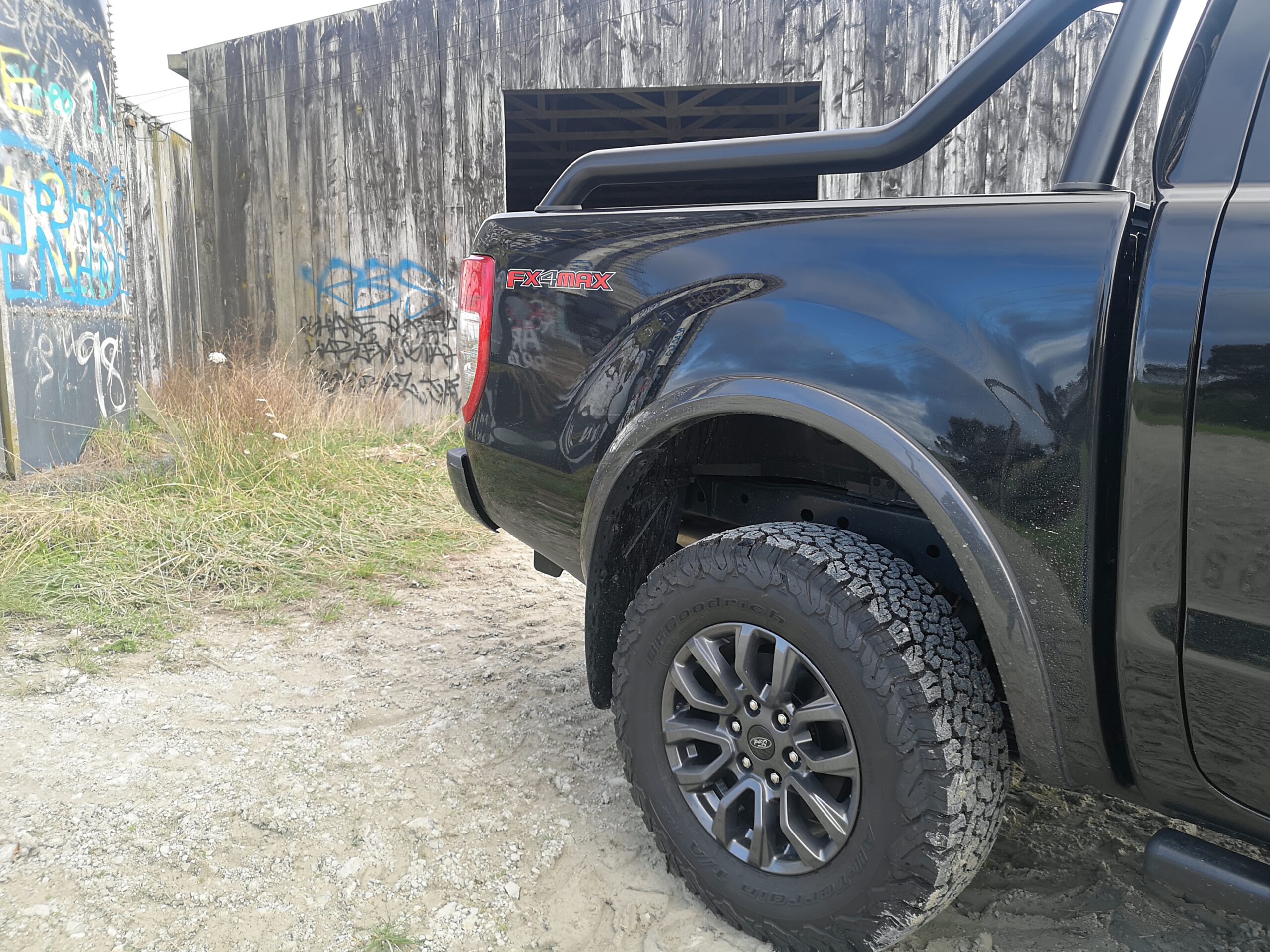 The big alloys offer up a +42mm offset and 26mm wider track. On top of this, the 20mm suspension lift and All-Terrain tyres sees FX4 MAX's ride height 31mm above Ranger XLT, with outright ground clearance to rear differential increased by 19mm to 256mm. In addition, the FX4 MAX delivers greater approach and departure angles than Ranger XLT, to take full advantage of its switchable 4×4 system.
Its individual suspension components have been selected for a combination of off-road capability and strong carrying capacity. It has new 'Raptor inspired' 2.0-inch monotube Fox shock absorbers front and rear and the rear's have a remote reservoir enabling rapid recovery from extensive, prolonged off-road use.
It has tuned coil-springs at the front and a staggered shock arrangement at the rear to manage loads. The leaf springs have been tuned to provide greater compliance off road, while balancing payload and towing capability. And as if that wasn't enough, the suspension upgrades are new lock-stop profile steering knuckles, new front jounce bumpers and a 29mm front stabiliser bar – phew!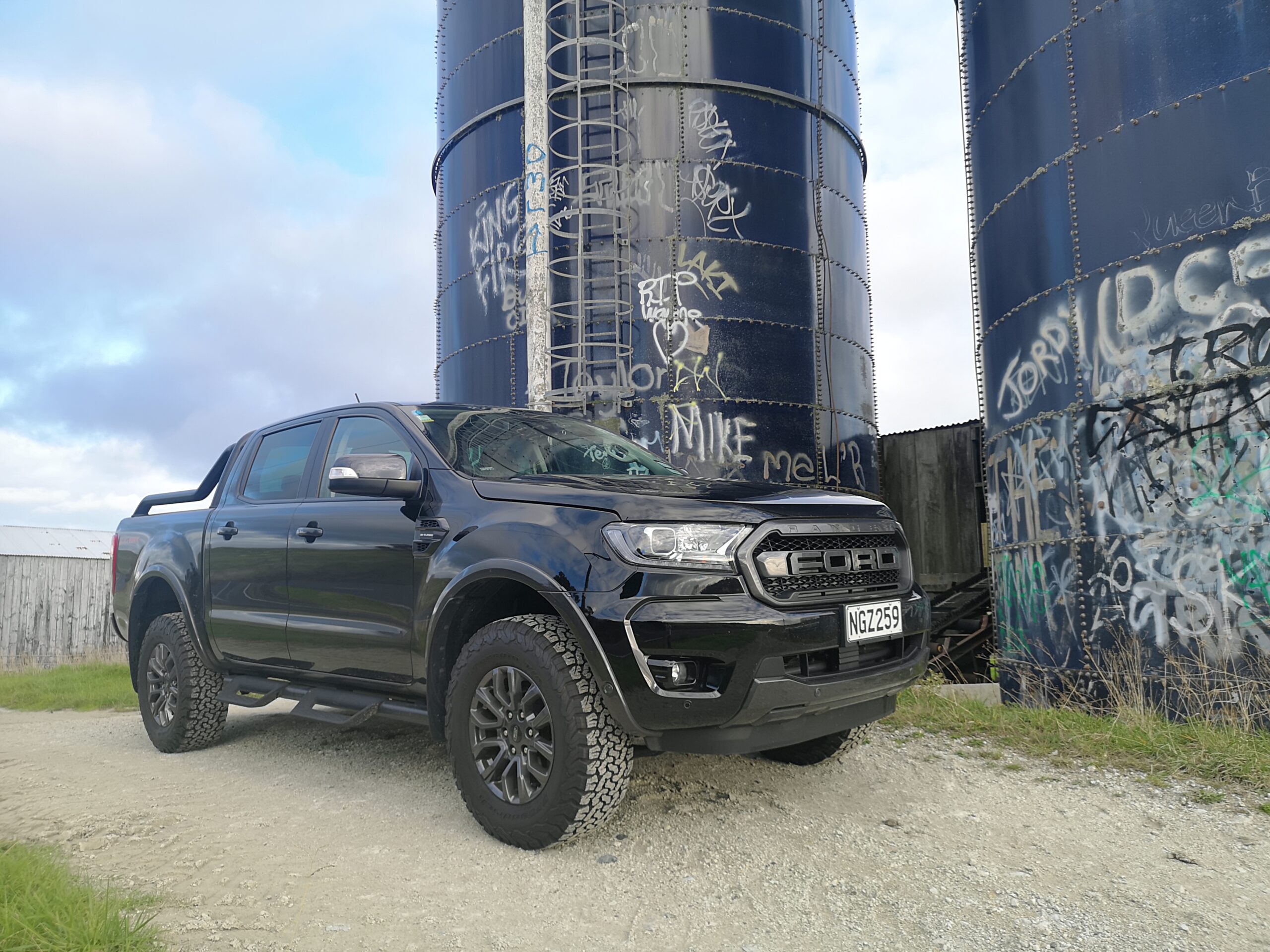 Often, when trucks are made 'off-road' ready, their on-road comfort is compromised, not so with the FX4 Max. To prove it, I took a jaunt all the way to Dargaville and the Kauri Coast.
The FX4 Max has the same powertrain as the Raptor Shared with the Ranger Raptor, and the latest generation, 2L (157kW/500Nm Bi-Turbo) married to an advanced 10-speed automatic ran well on the Rodney and near Northland roads. There's plenty of pull in each gear and should I have been towing anything, this new ute has Ranger's 3,500kg towing capability (The 10-speed includes a lock-out feature to hold specific gears for ease when towing).
The road is a mess and a mass of undulations, however the suspension ironed it all out with ease, it's a confident drive even with the extra height.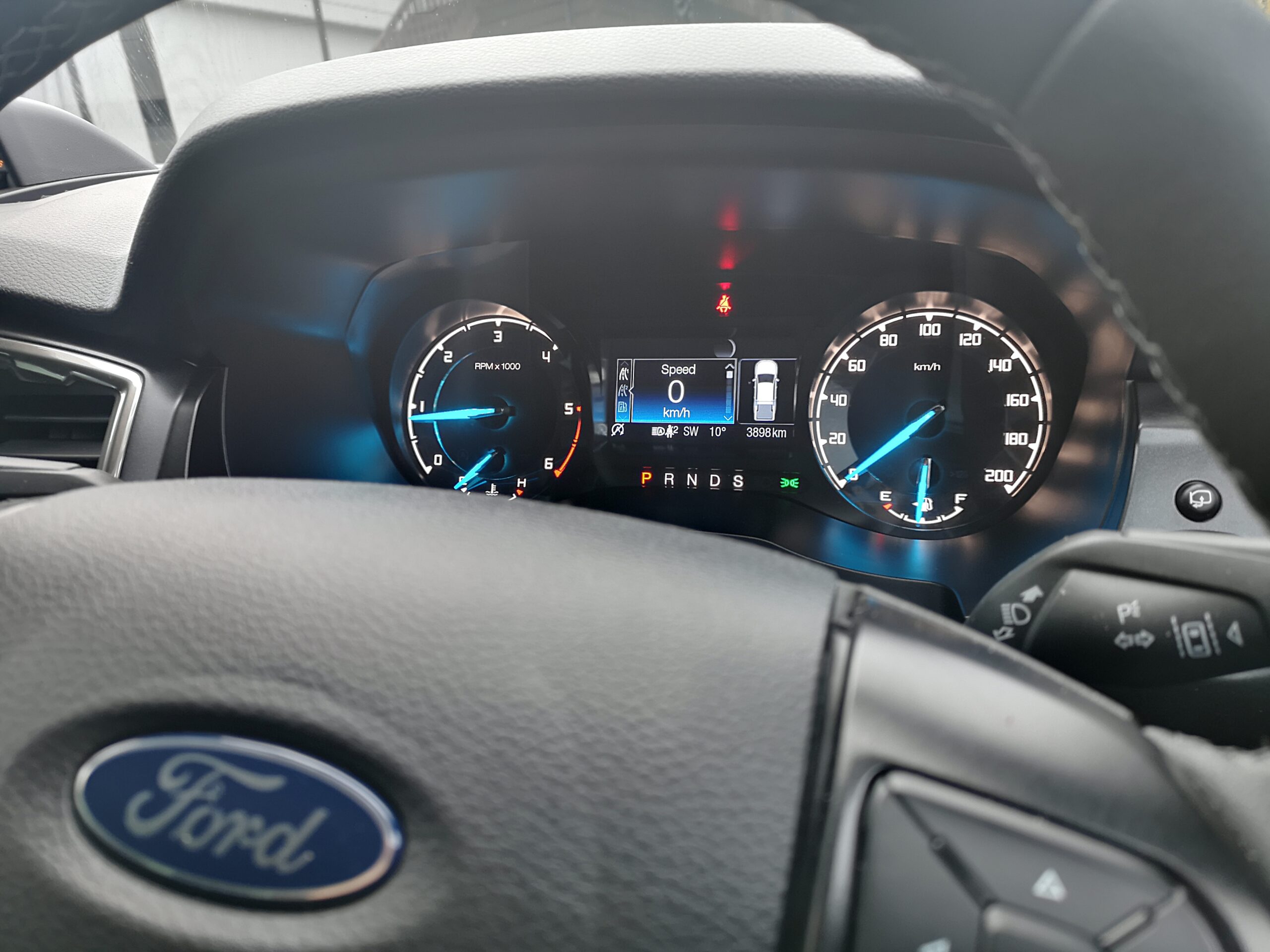 The cabin is both practical and superior, with seats that feature carbon-accents with Miko suede inserts and FX4 MAX embroidery. Sports pedals, leather-wrap steering wheel, brightly lit instrument cluster and an 8-inch full colour touchscreen are just a few of the extra treats.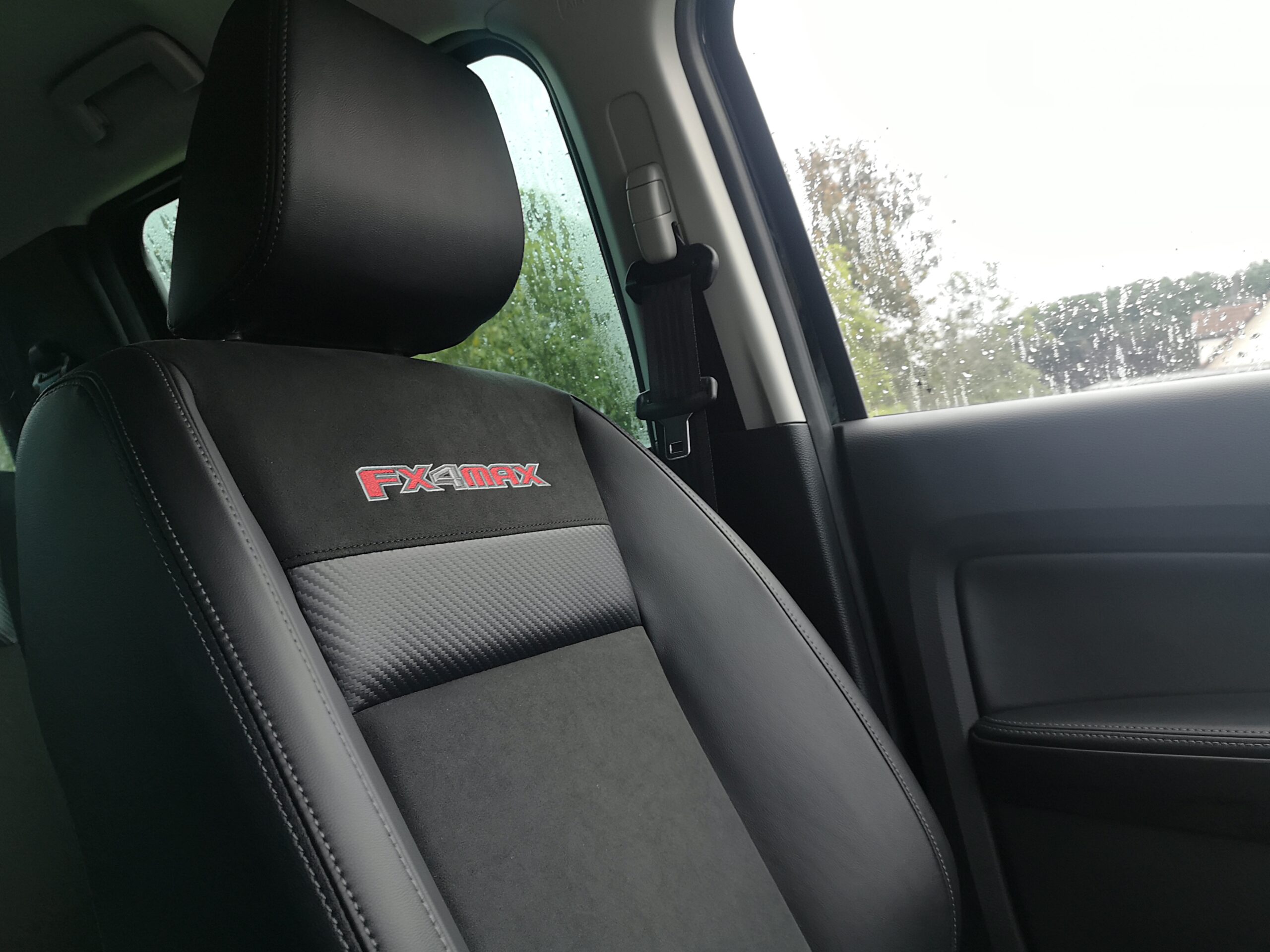 There's also a raft of Ford driver and safety aids such as adaptive cruise control, AED with passenger detection, LKA and a sharp reversing camera, the big ute can even parallel park itself!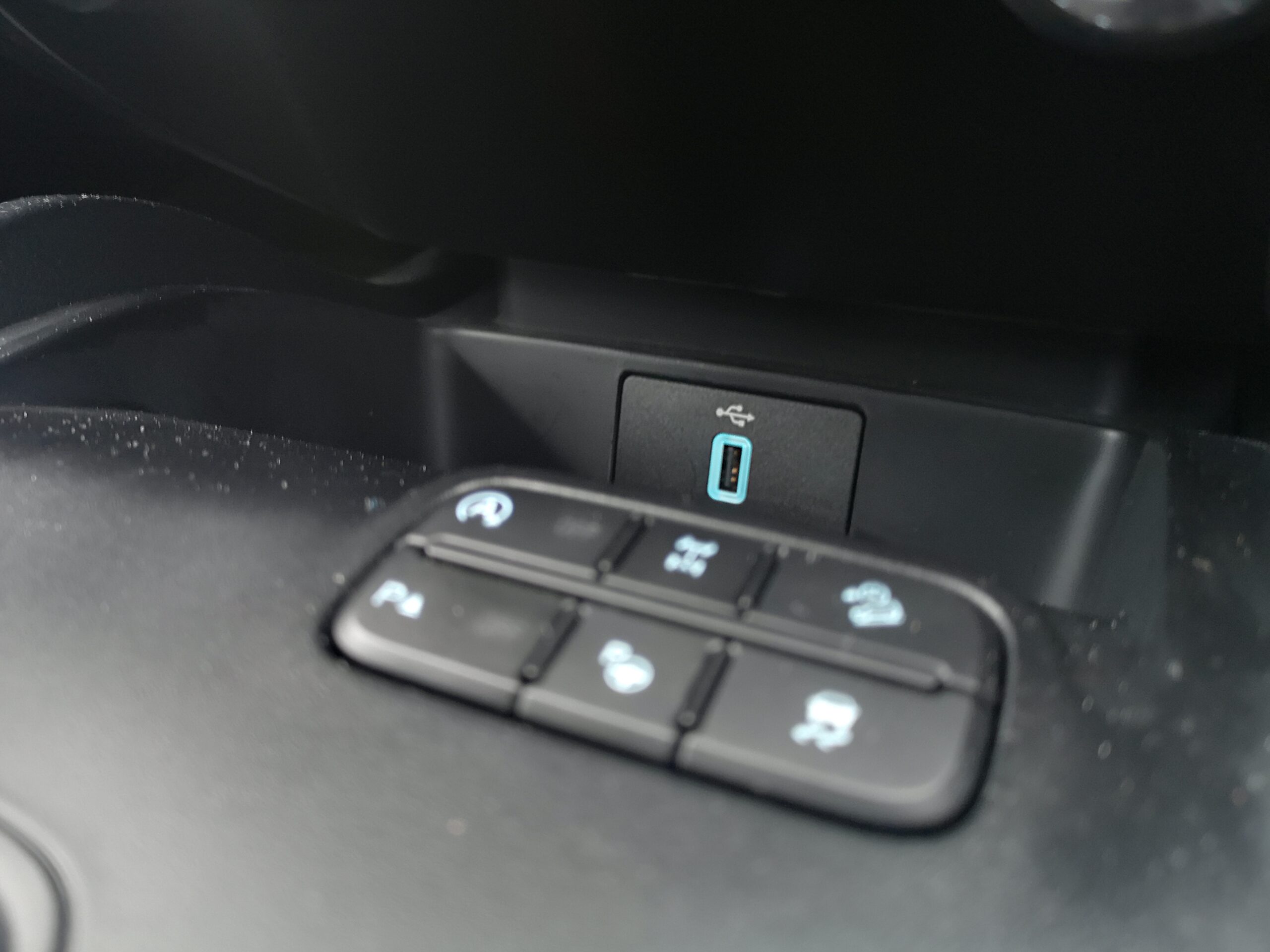 BUT, the other big feature on the FX4 Max is the 6- Aux button switch bank that sits proudly upon the dashboard. It gives FX4 MAX owners the ability to easily connect and operate auxiliary accessories and equipment, such as light-bars, winches and spot lights, in a seamless, integrated solution. To support such additions, the FX4 MAX features a specific 250A alternator to support power supply to multiple accessories and reduce reliance on the vehicle's battery.
The review model had nothing connected to them, but both my son and I flicked the switches in multiple arrays before setting off on any trip (you really feel like a airline pilot of captain Kirk – sad but true).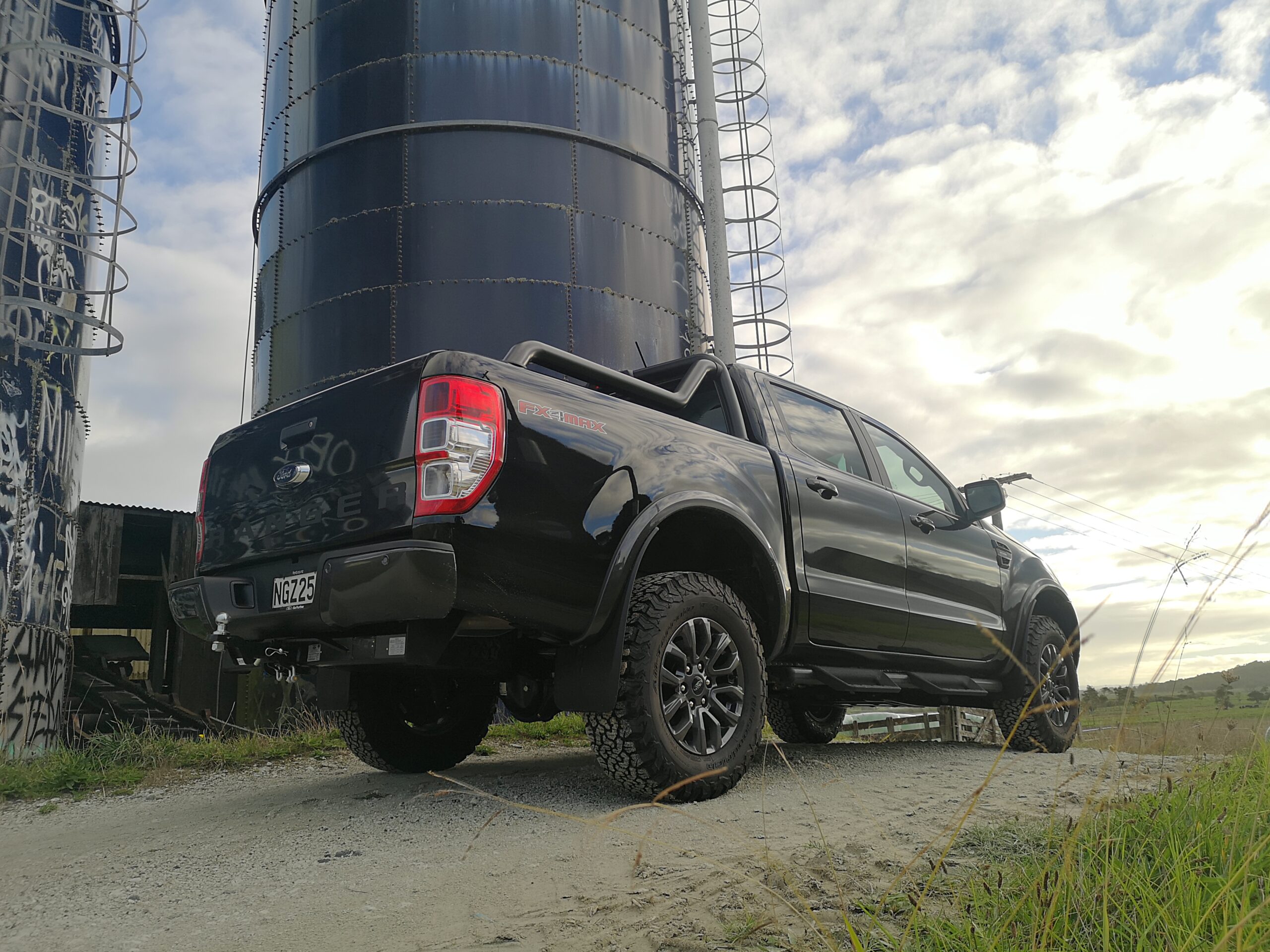 Part Ranger and part Raptor, the Ford Ranger FX4 Max is 'Auxsome.'