One can't quite believe it has been eight years since Subaru lifted the lid on a new WRX. Perhaps more than any other model in the line-up, a new WRX, or "Rex" if you grew up in the nineties and noughties, is always a big deal. The fifth generation WRX has made it to Kiwi roads but things are somewhat different this time around.
The most obvious from the get-go can be seen when one examines the model range. The WRX sedan returns naturally, but you have a choice of either the entry level WRX 2.4T Premium at $59,990 plus ORC or the all-new flagship 2.4TS featured here at $64,990 plus ORC. These figures exclude the Government Clean Car Feebate of $1,400.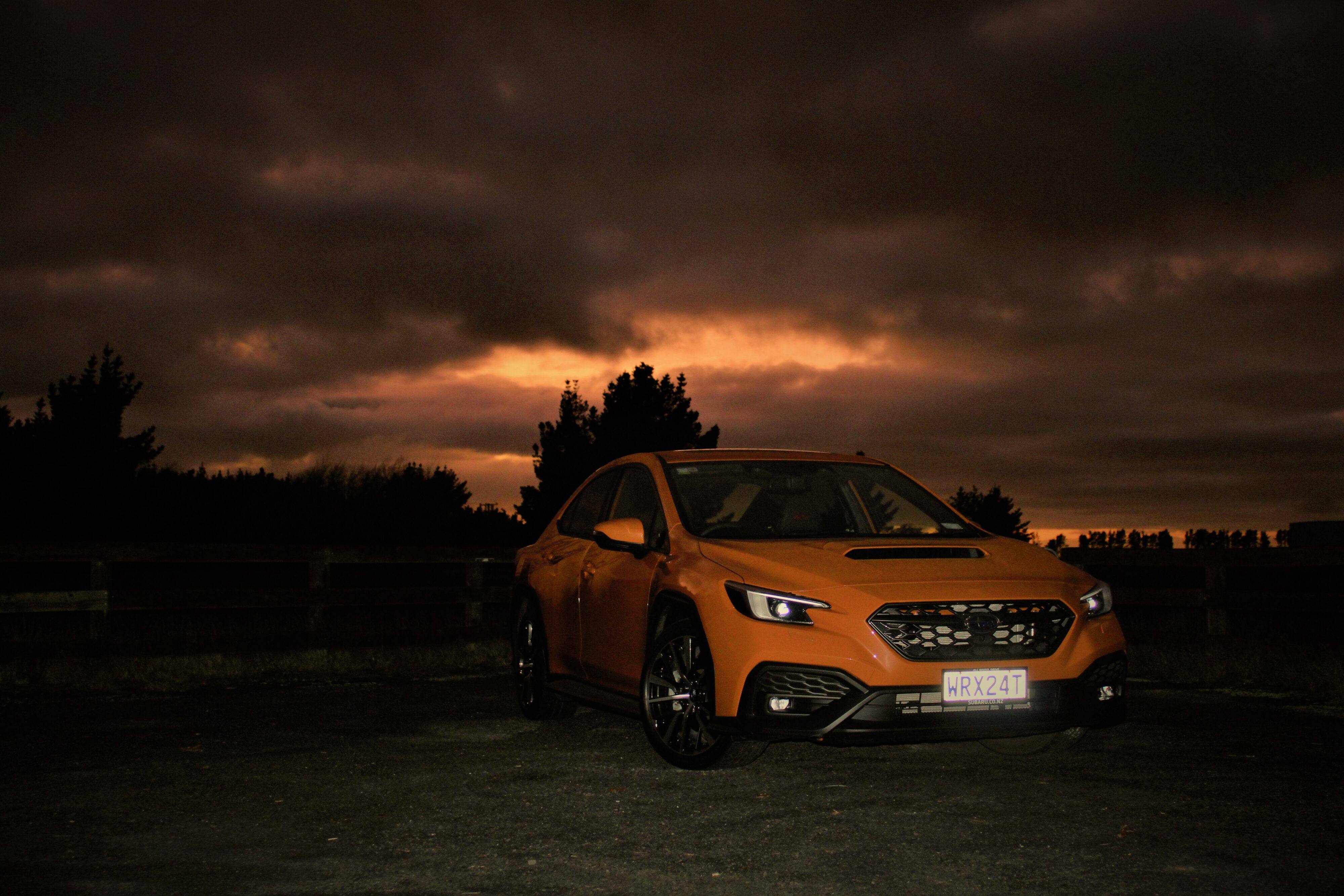 In addition to this range topping new comer, buyers can now option their WRX as a wagon, with the WRX GT Wagon available in Premium of TS spec for the same kind of money. However, sadly a full-on fire spitting STI version is nowhere to be seen.
Under the bonnet lies the familiar horizontally-opposed turbocharged four-cylinder boxer engine but this time with more grunt. In its 2.4L guise, and the addition of that aforementioned turbo, power is rated at 202kW at 5,600rpm and 350Nm of torque from as low as 2,000rpm. Torque figures remain the same but there is a 5kW hike in power over the previous generation.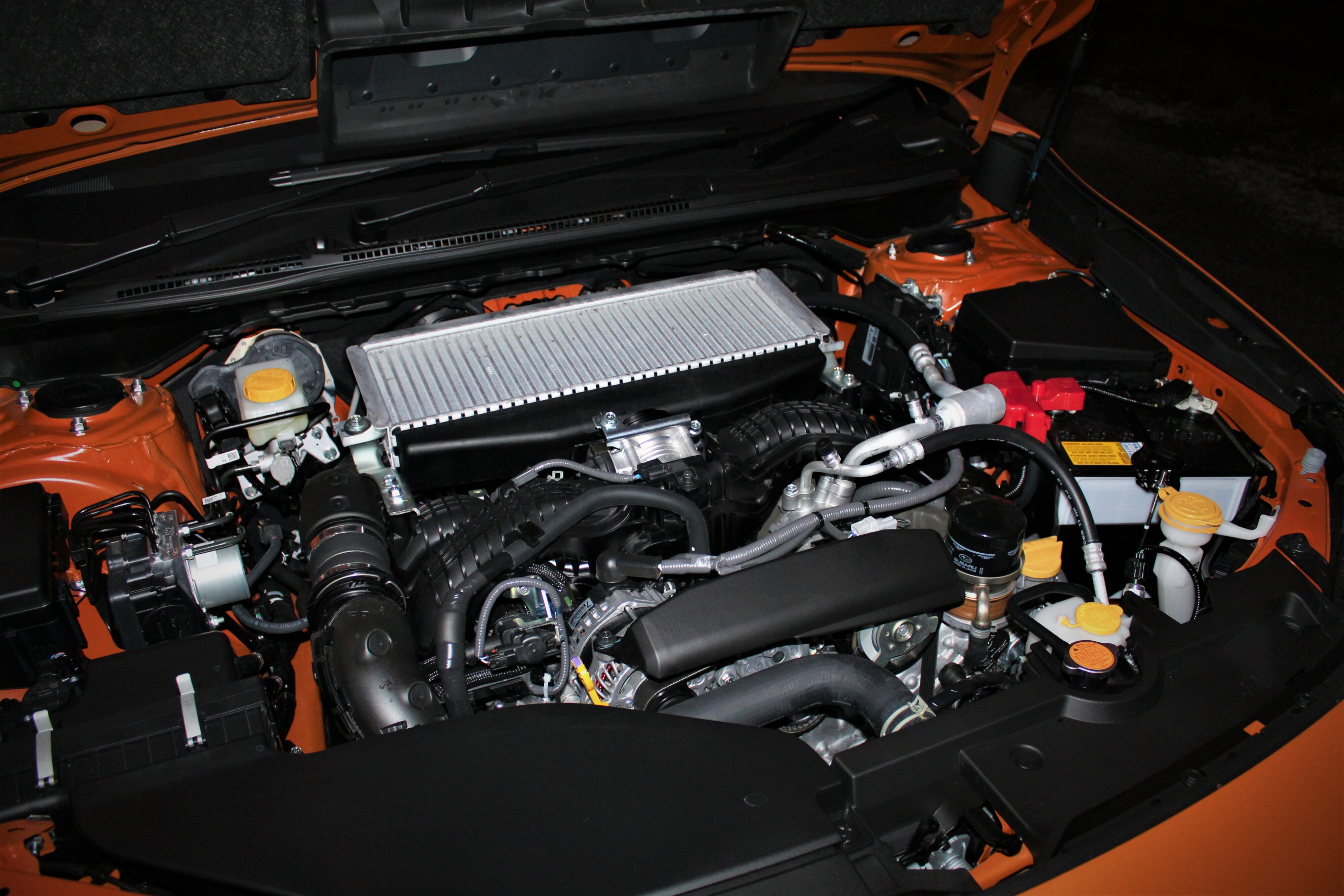 This is sent to Subaru's Symmetrical AWD via either a six speed manual, unique to the 2.4T or a new eight-speed automatic Subaru Performance Transmission or SPT. The latter comes with shift paddles but more on how they perform in a tick. Subaru also claim the new "rex" is capable of a zero to 100km/h sprint of 6.1 seconds and will return combined fuel consumption and CO2 emission figures of 8.5L/100km and 192g/km respectively.
In terms of stance, the new WRX sedan is longer and wider. Its width and length has grown by 30mm and 75mm over the previous incarnation. It now sits at 4670mm long and 1825mm wide. Its new more chiseled looking face mimics that of its Outback cousin. It has been heavily redesigned round the back with a revised taillight cluster, rear diffuser, exhausts and additional sporty looking accents.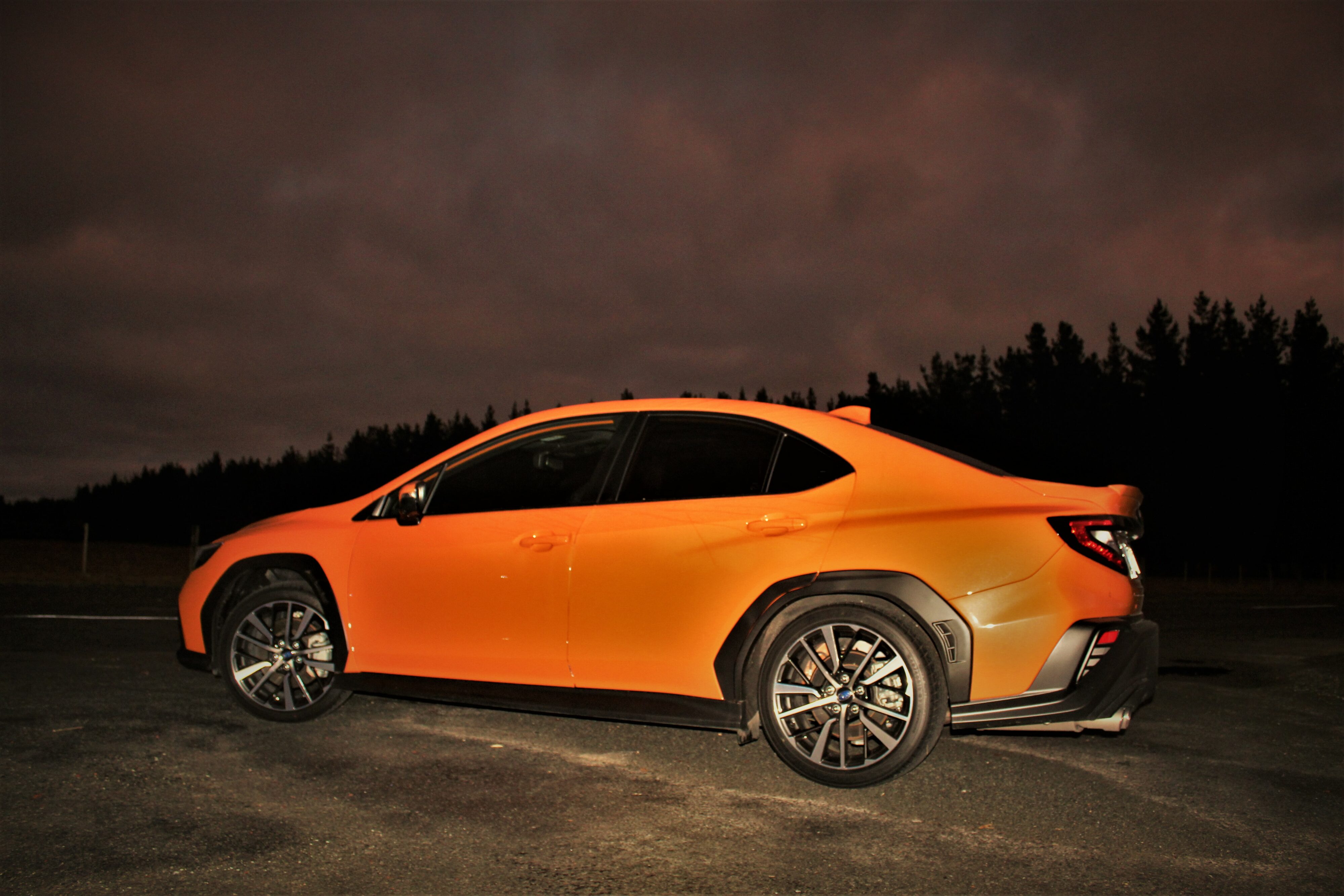 The new WRX also makes used of Subaru's new Global platform which features a full-inner-frame construction for increased body stiffness and greater levels of lateral flexing rigidity. Basically, it feels rather more solid and rigid by 14 per cent more and manages to be 28 per cent stiffer.
Standard equipment across the range is very generous including a new 11.6-inch central information display, eight airbags, sat nav, Apple CarPlay and Android Auto, Subaru Vision Assist with Blind Spot Monitor, Lane Change Assist and Rear Cross Traffic Alert, dual-zone climate control, 18-inch alloy wheels, self-levelling LED headlights, Steering Responsive Headlights and LED front fog lights. Subaru's award winning EyeSight® also returns and now incorporates lane centering function, autonomous emergency steering and speed sign recognition.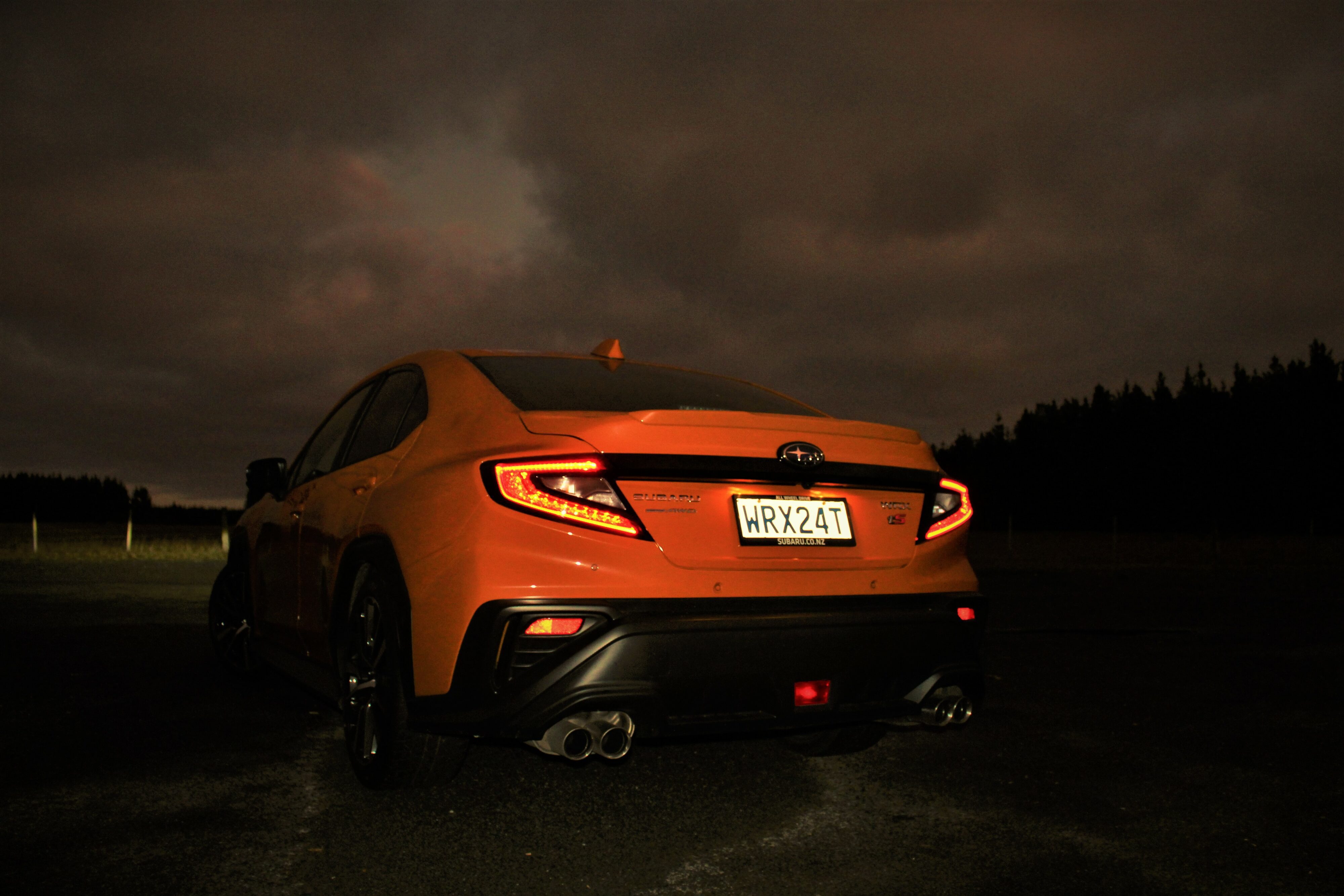 The TS also has niceties like electronic dampers, heated seats, Drive Mode Select and suede and leather upholstery, something Subaru calls "Ultrasuede." The TS also teases us with STi badging on the sports steering wheel and the gauge cluster. While I am sure this is designed to get the driver all misty eyed about the rallying heritage the STI emblem has long been associated with, it does seem out of place when the TS is not a full STI. Why not just go whole hog and continue with an STi version of the WRX?
Anyway, it is a nice place to be on the inside. The STi badged sports steering wheel does feel good in your hands and everything is within easy reach. It's a very organic feeling cockpit and that 11.6-inch infotainment system is a very slick unit. There is good visibility up front. Rear is adequate and there is sufficient head and legroom, even in the rear. Boot space is rated at 411L. There is a wide and low boot floor and ample room for plenty of baggage.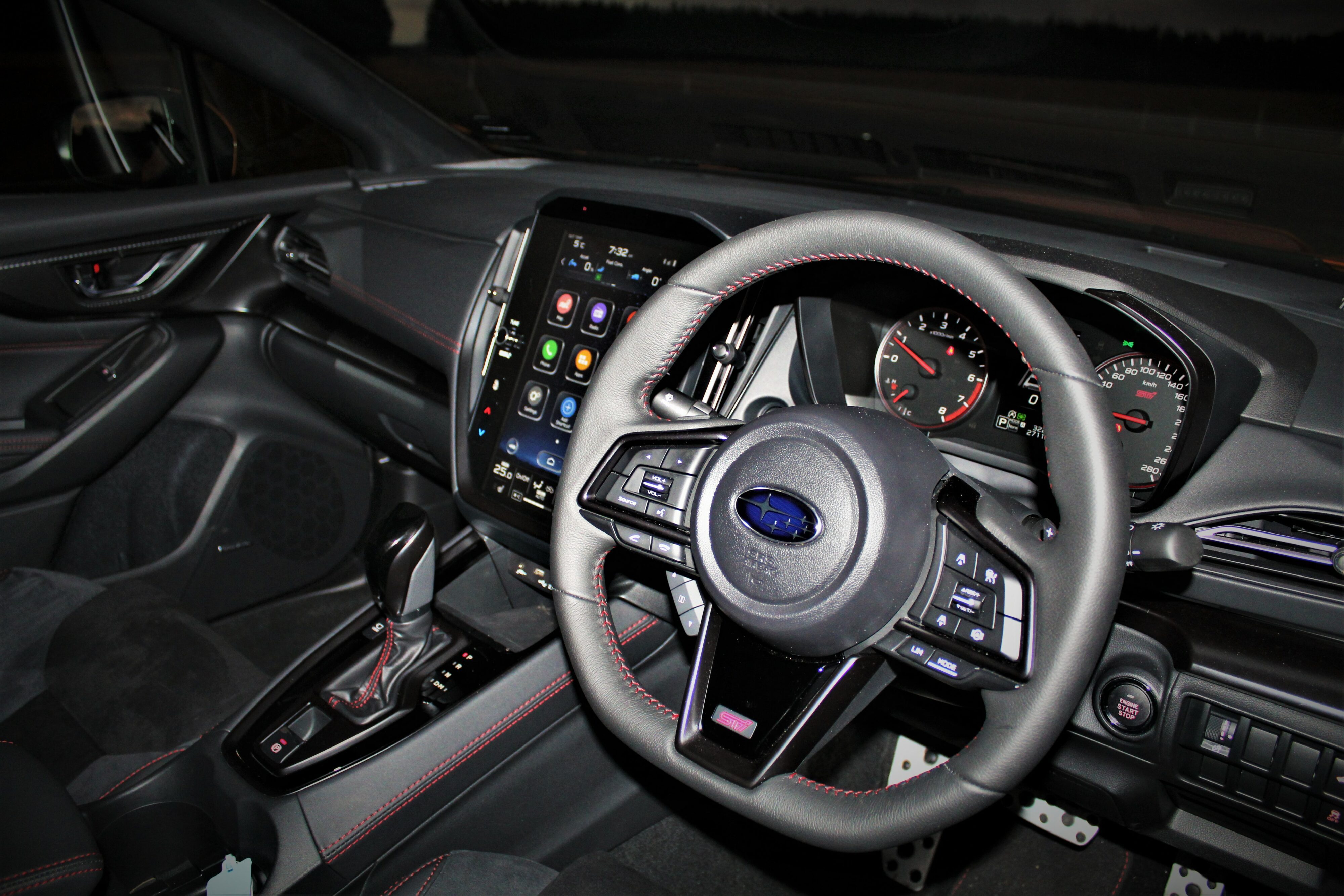 What you pick up straight away the moment you get going is just how much better the SPT box is over the standard Subaru Lineatronic Transmission. Subaru have claimed this new way of shifting cogs about has been engineered for maximum performance and quick shifting. On this front, they have succeeded.
In Sport or Sport Plus, each flick up or down via those shift paddles is met with an instant response. Up or down, it doesn't matter, this is one seriously slick and rewarding way of going through the gears. Each shift is also accompanied with the merest nudge between the gears, giving you that extra sporty feeling. While I must admit it would have been nice to be given the option of a manual in my WRX TS, the sole shift set up here is more than agreeable.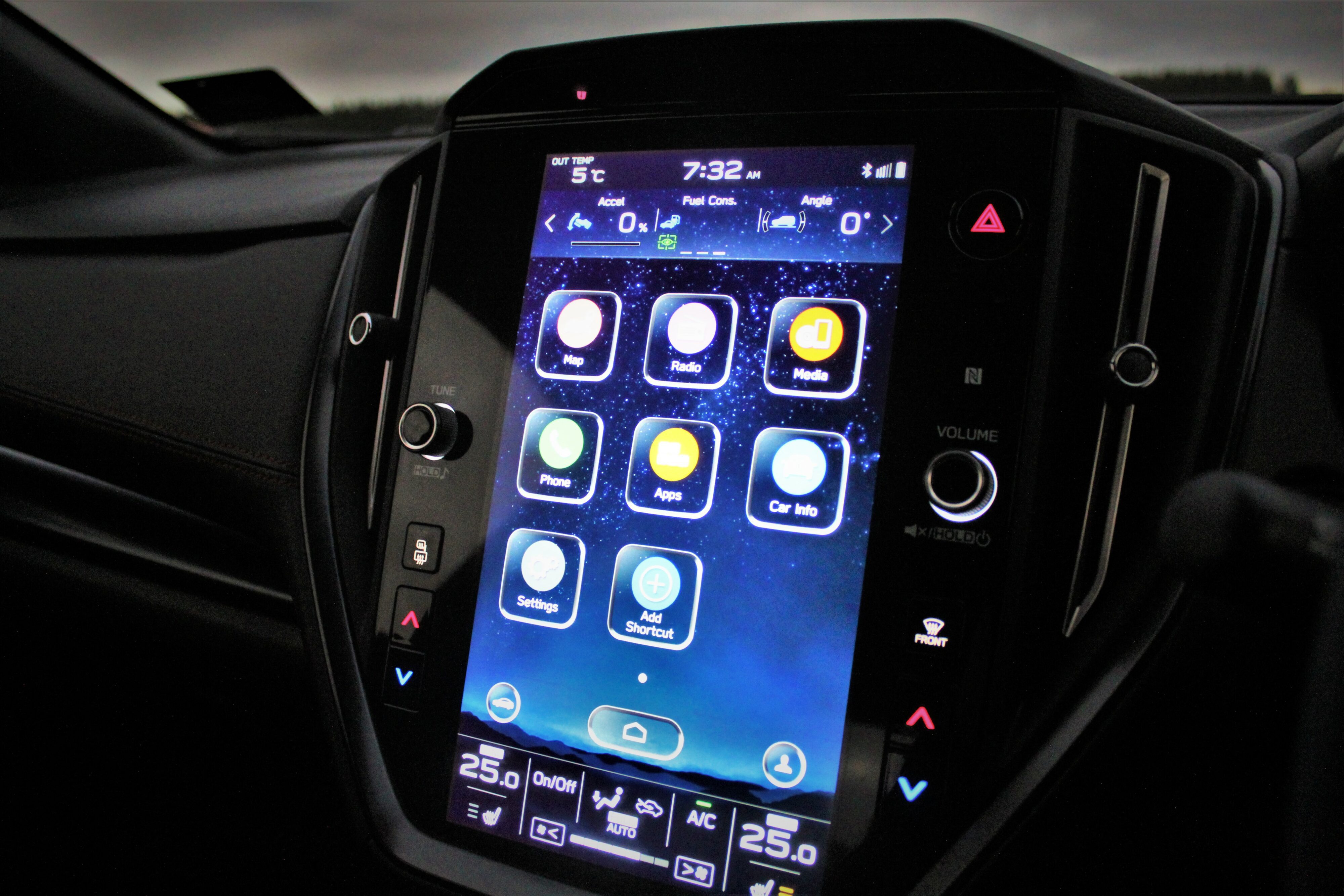 The 2.4L turbo four pot is also a very nicely sorted power unit. If you hurry it along it is capable of briskly getting you up to speed and while it is probably not the most audibly captivating engine note out there, the delivery of torque low down and up to the mid-range is pretty decent. Its not blindingly quick, then again, I don't believe it was ever supposed to be. Beautifully brisk is probably more appropriate.
The Drive Mode Select system also comes with a larger variety of drive modes. While we have already mentioned the sporty settings, you can also select Comfort, Normal and Individual, the latter allows you to tailor your preferences via that large infotainment system to suit your driving style.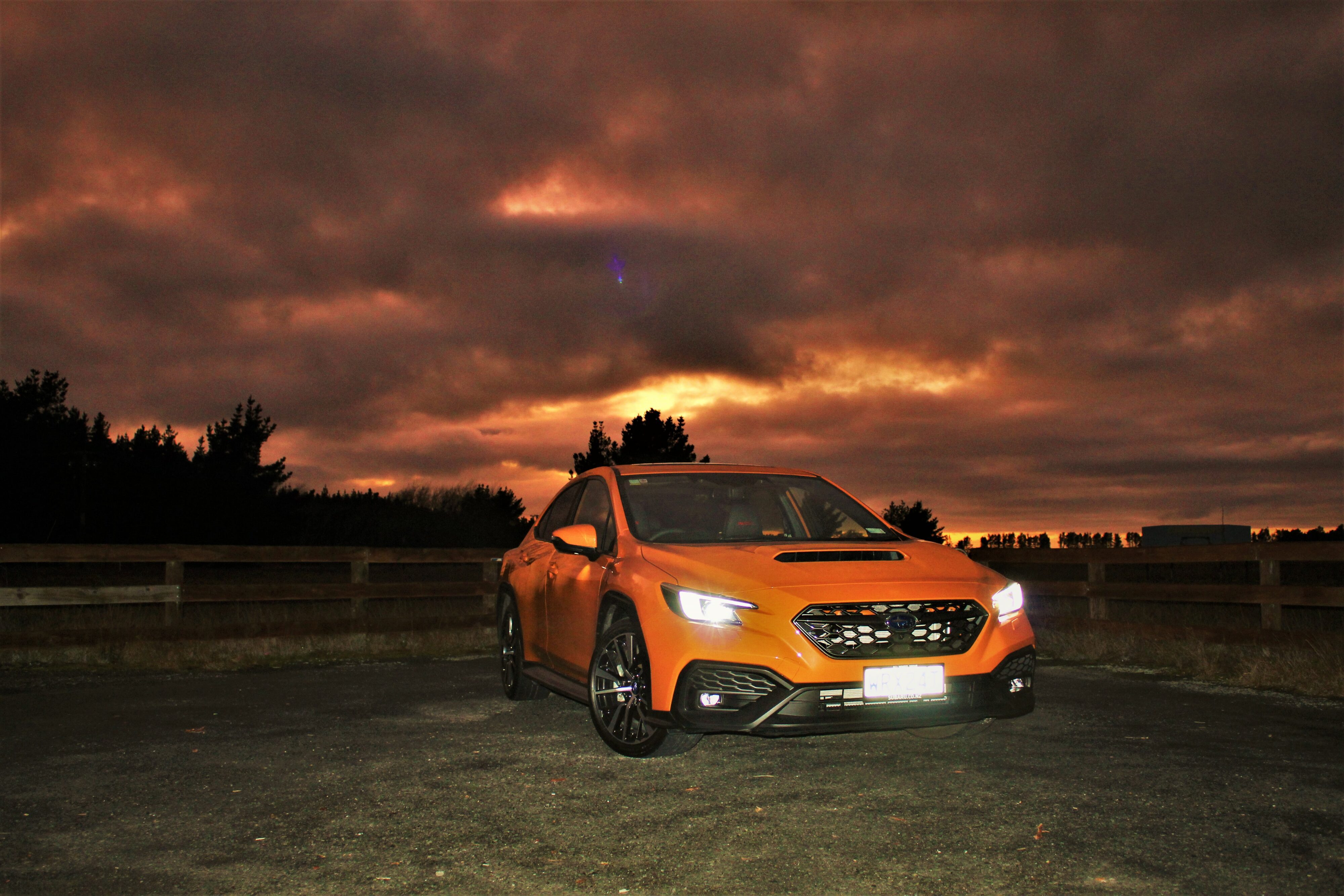 When commuting I found myself see-sawing between Comfort and Normal. While the former gives a slightly more soothing ride, I did find it some what more wallowy on the straight when the road surface was coarse or uneven. Flick over to Normal and things tightened up, but not too much to the point of being uncomfortable. The latest generation Subaru Eyesight system also reminded me to keep my eyes ahead of me while I flicked through the menu screen in stop-go traffic.
On the handling front, the combination of Subaru symmetrical AWD and those electronic dampers and dual pinion steering system results in a WRX which still manages to hang with the best in this class. It feels planted and thanks to plenty of grip from those Dunlop SP Sport Maxx sports tyres, you can negotiate for favourite slice of bendy bitumen very well. Keep on the power and turn in sharper for the best results.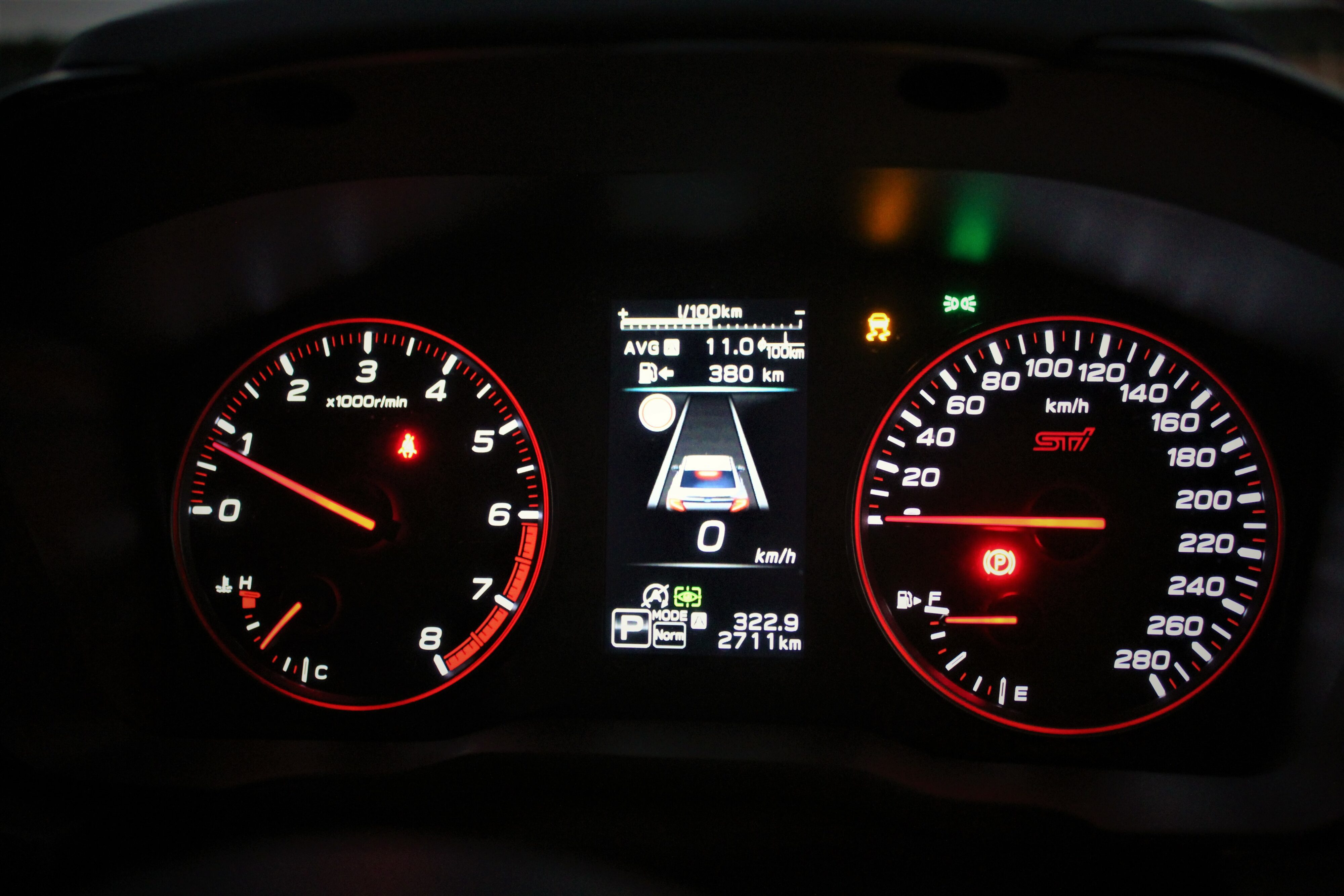 However, the new WRX feels more at home as a performance tourer rather than an out-and-out four door sports car. With the adaptive cruise set just so, the motorway miles can be devoured easily. Despite the performance rubber, tyre roar is minimal, as is the noise from the outside world.
While averaging between 10-11L/100km around town isn't exactly sipping at the go juice, it is far better than WRXs of old. As far as a motorway cruiser goes, it certainly impresses. A jaunt to Greymouth and back sadly wasn't on the cards during my week-long test, but I would be more than happy to saunter to the West Coast in this.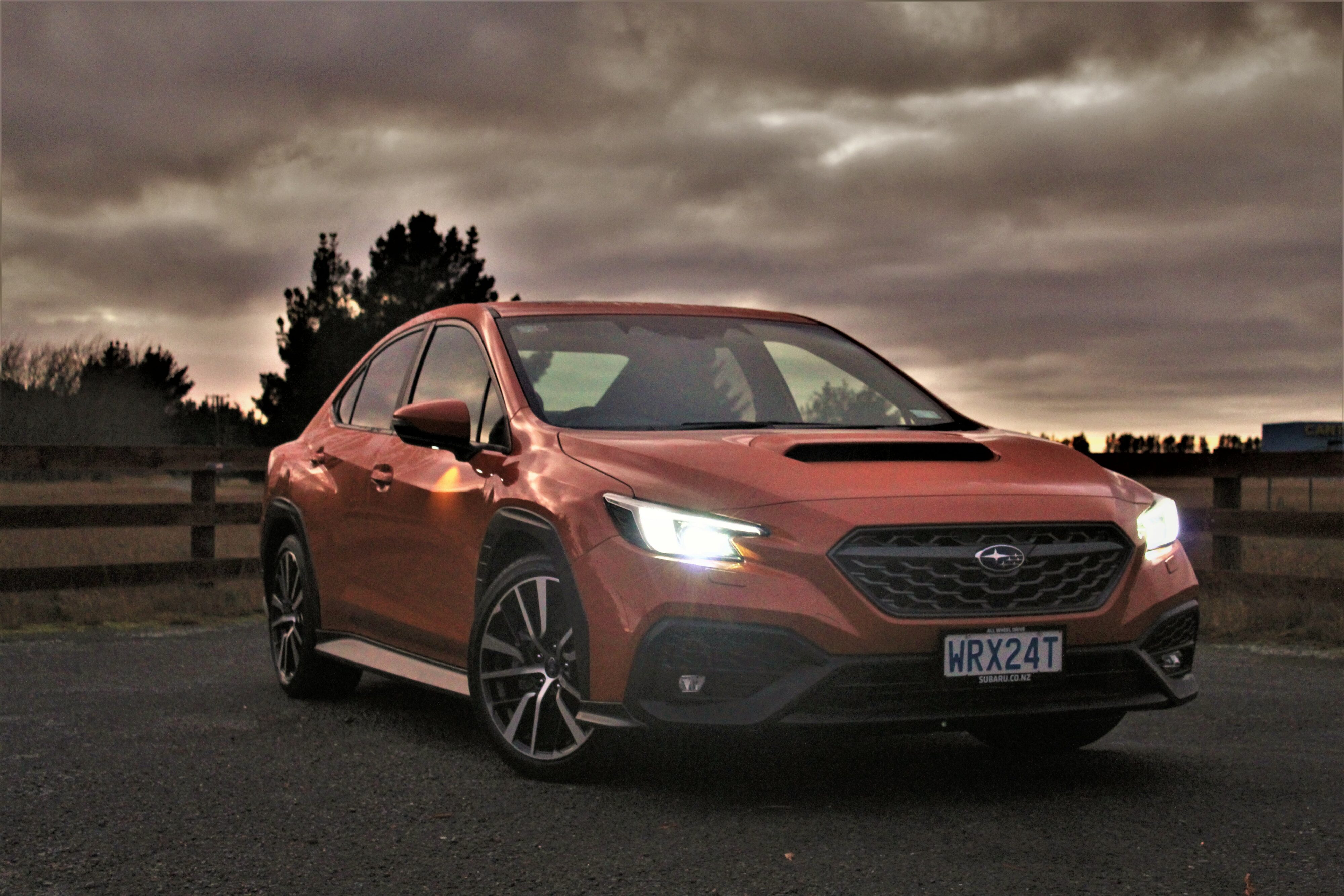 As the sun continues to rise on EVs becoming the core focus of every mainstream manufacturer, it appears to be setting on the turbocharged petrol WRX as we know it. The new WRX TS may not be the thrill-a-minute "subi" that some fans were hoping for, but for a practical performance touring saloon, its a good un. It also has the clever tech and the ability to deliver a engaging drive on command. Basically, you could do a lot worse than what could be the WRXs final curtain.
RATING: 7.5/10