Who remembers the original Ford Puma? We sadly never got in New Zealand, but I remember watching many Motoring Journalists on video thrashing this front wheel drive coupe around test tracks and engaging in driving exuberance on twisting back roads. It looked awfully fun. Now the Puma has returned, but this time around, it's a small urban crossover, and its available on Kiwi shores.
The new Puma has the likes of the Toyota Yaris Cross firmly in its sights. The range starts at $34,990 for the base spec while the sportier ST-Line featured here is around the $37,990 mark.
Underneath, the Puma shares the same underpinnings as that of the Fiesta. It definitely shows as the Puma's compact dimensions unique to many of small cross over segment. Looks wise it is certainly unique and while I was not convinced at first, the lines have definitely grown on me.
Its circular front grill, LED head and tail lights, and floating A-pillar look quintessentially Ford and look good. As this is the ST Line Puma, you also get 17-inch alloys and a few ST badges scattered around the place.
Power comes from Ford's 1.0L three-cylinder turbocharged engine. This is such a honey of a power unit. With 92kW of grunt and 170Nm of torque, it's an eager engine with plenty of pulling power. Putting said grunt to the front wheels is a seven-speed automatic transmission with shift paddles.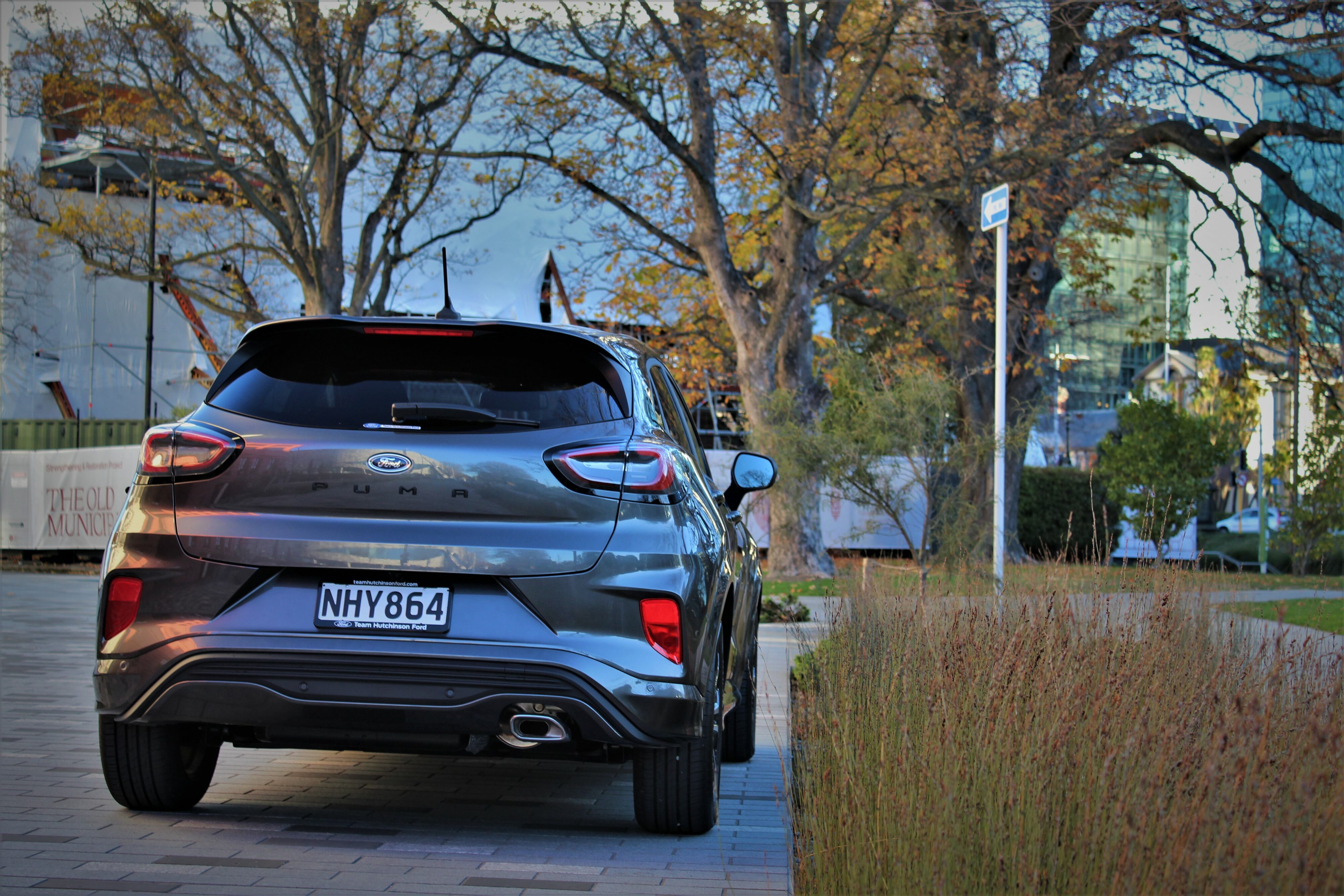 Also, with combined fuel consumption figures of 5.3L/100km and emitting a mere 121g/km of C02, its fair to say that this Puma is light on fuel and emissions as well as being light on its feet.
Hope inside and you have a very snug and purposeful feeling cabin. The ST Line seats hold you well in place and offer a great deal of lateral support. The red stitched ST Line wheel feels chunky and solid in your hands, in fact all the switchgear has the same level of solidity.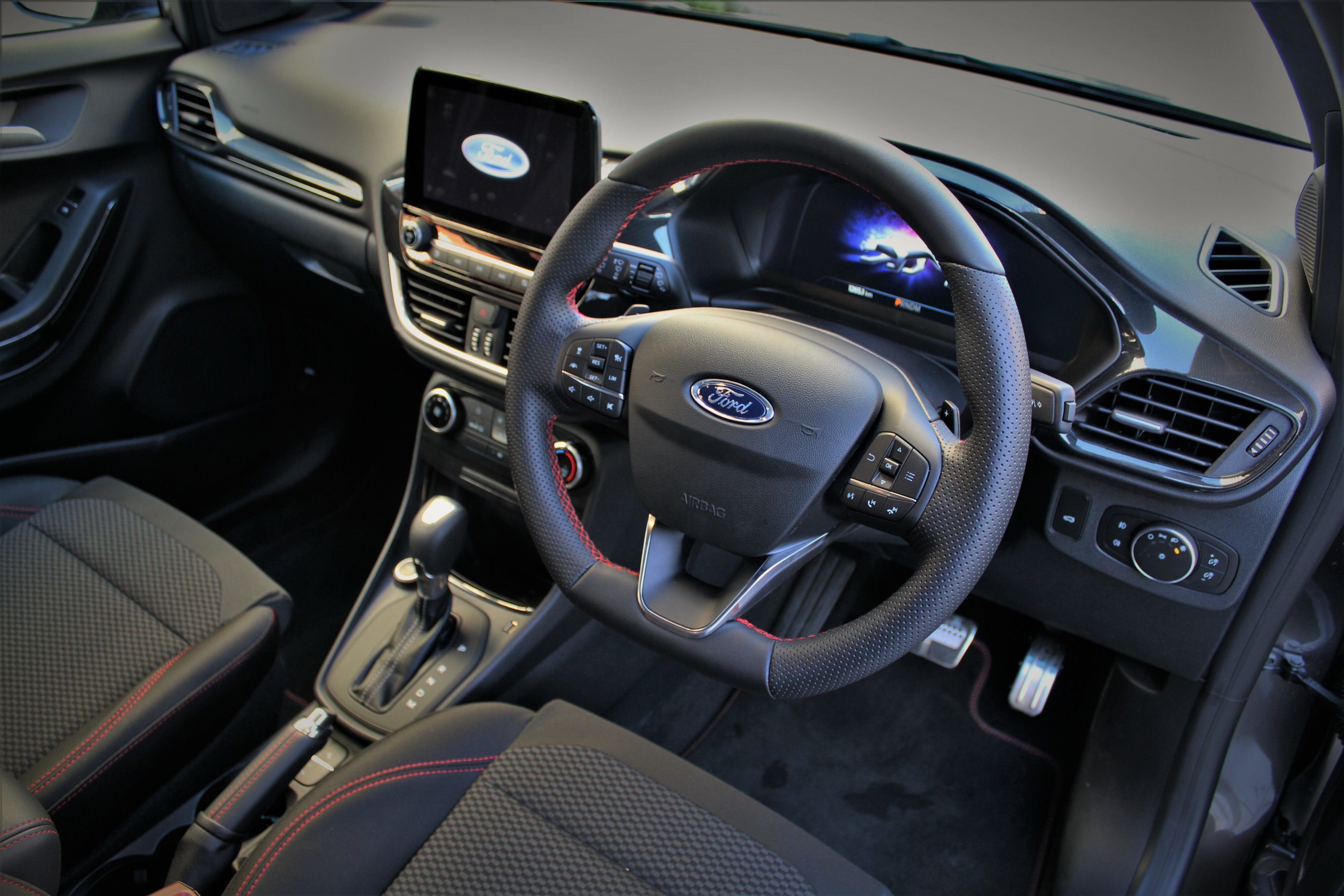 Gear? Well, you have a very swish 8-inch infotainment system. It is very intuitive and comes with Ford's latest generation SYNC system. Which makes it SYNC 3 for those who are keeping track. Apple CarPlay and Android Auto also make an appearance and a plethora of drive modes which change the display on the colour LCD instrument cluster.
Each time you change drive modes, you are given a brief animation to coincide with the chosen mode. For example, change to terrain mode and it shows rocks grouping together. I quite liked that.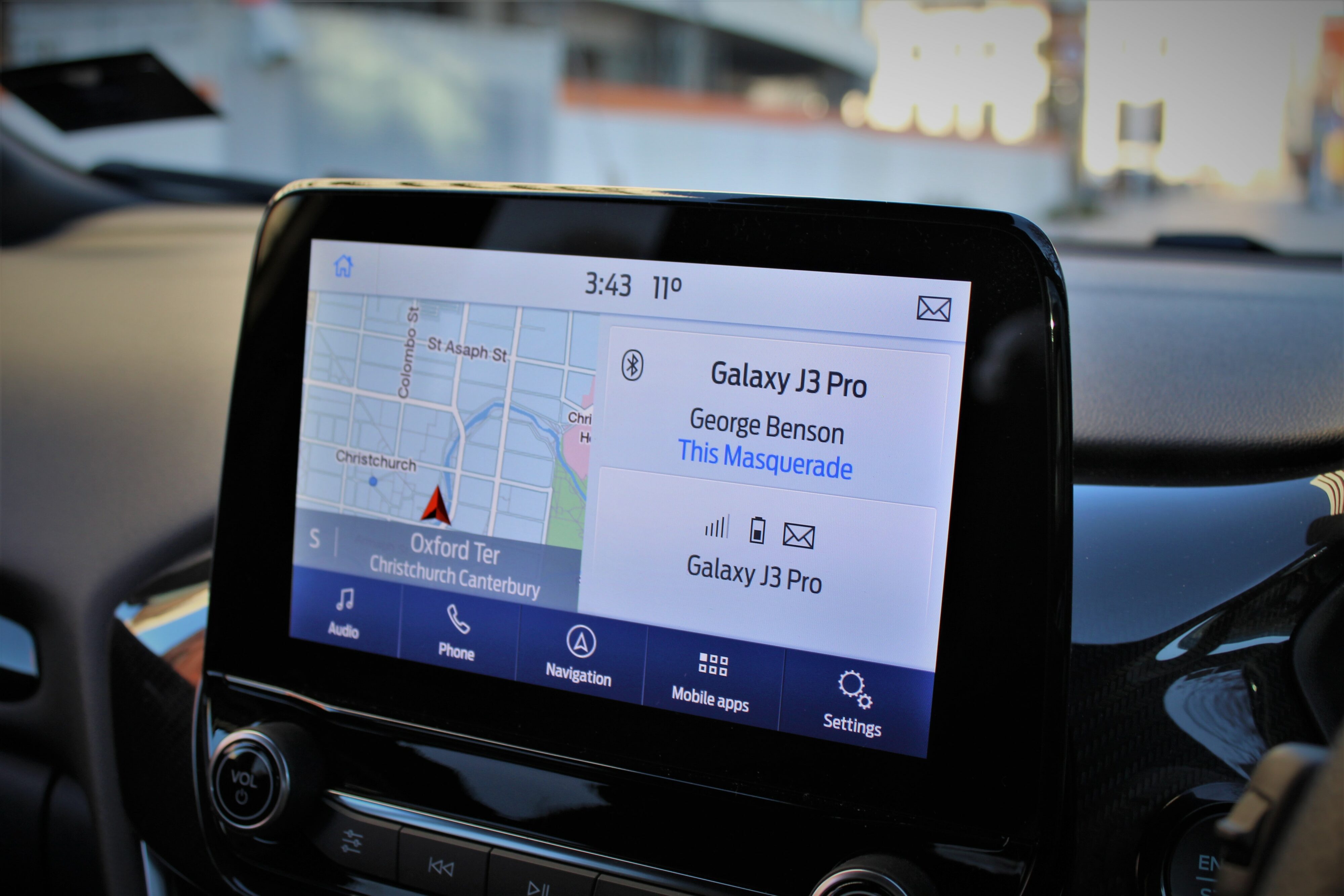 Another like would be the 10-speaker surround sound system which in my opinion has more clarity and better sound quality than some stereo systems cost twice or three times the price. Other tech includes hill start assist, blind spot monitoring, AEB with pedestrian and cyclist detection, adaptive cruise control, lane keep assist, sat nav, reversing camera, parking sensors and wireless charging to name but a few.
The sloping rear almost coupe like roofline means entry and exit for rear passengers can be restrictive for those of a lankier disposition but its manageable. All in all, there is plenty of space for all shapes and sizes and 470L of boot space is pretty descent.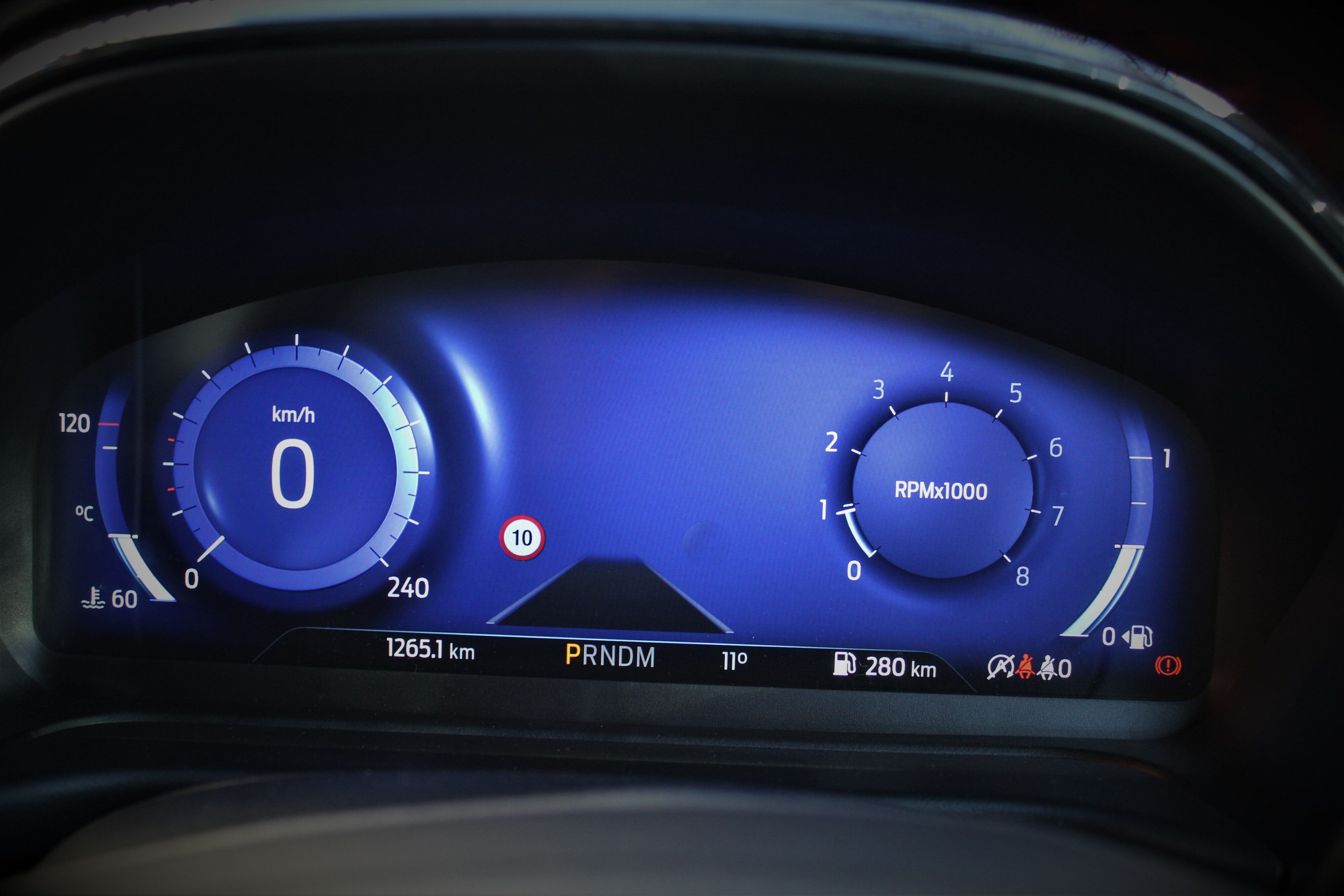 On the move, lo and behold the new Puma is way sportier in terms of feel than you might think. The eagerness from that 1.0L three cylinder is profound. It feels torquey and strong from low in the rev range and gives you a very linear delivery of power.
Upshifts from the seven-speed auto box via the shift paddles are precise and slick and the amount of steering feel deserves to be mentioned. This Puma is more than happy to dart from lane to lane with remarkable precision.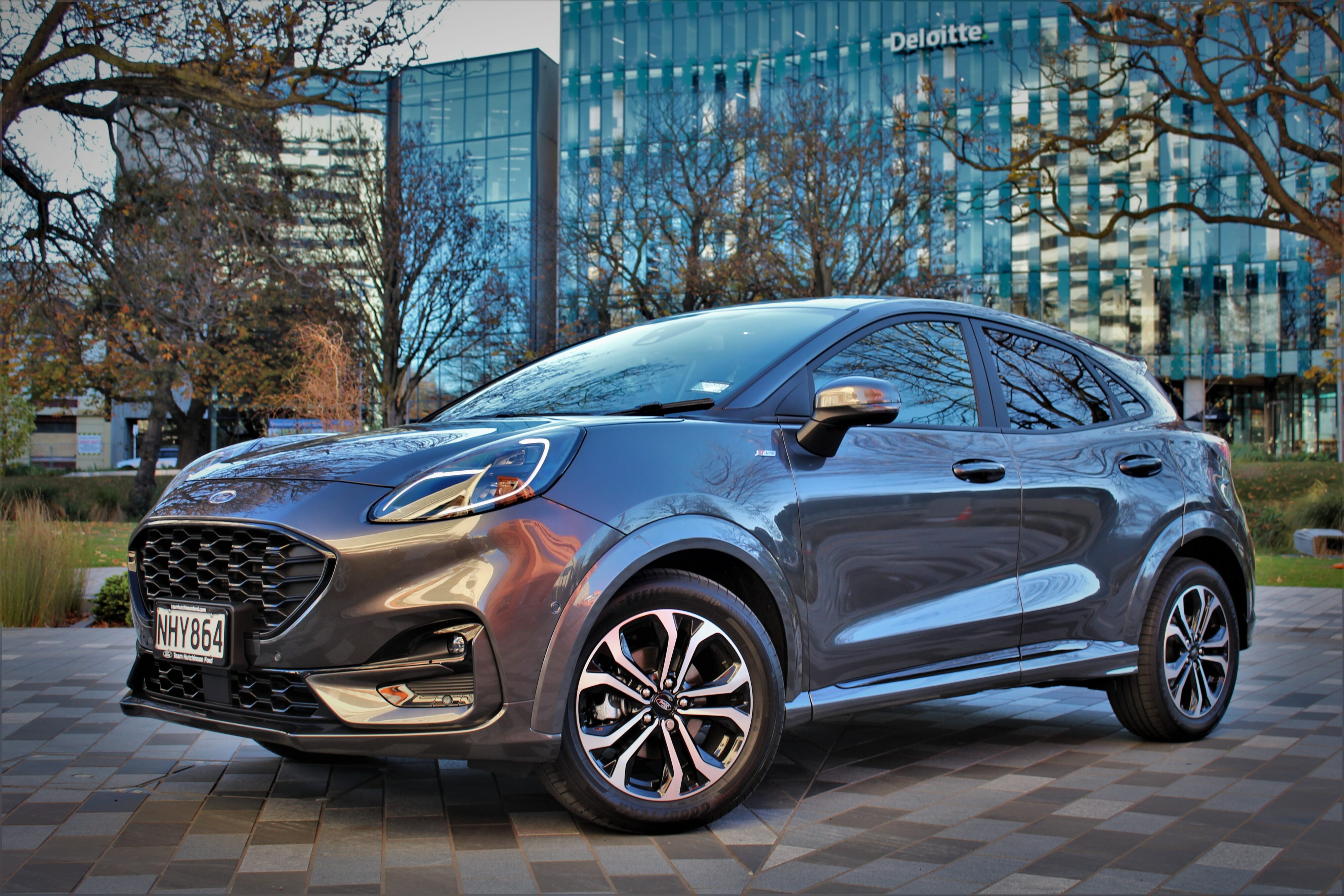 Handling wise, the Puma is also great fun. This comes as little surprise as the chassis is just so good. Body roll is kept at a minimum and you have the confidence to push hard when you feel a moment of driving exuberance is imminent. The ride is not luxury soft but it certainly isn't uncomfortable.
All in all, the Ford Puma left me feeling quite surprised. Here is what is essentially a small urban SUV with the performance and handling characteristics of a warm hatch. Not a hot hatch, but certainly a warm hatch. Also, with the advantage of generous levels of kit on board and relatively good value, this Puma is well worthy to be on your crossover shortlist.
RATING 4/5