The Lexus ES300h has been something of a dark horse for the premium Japanese brand. For some time it has been in the shadow of SUVs in the Lexus family but still manages to soldier on. There is a good reason for this too. I think the ES is one of the most underrated cars to wear a Lexus emblem.
When the ES was given an extensive revamp a couple of years back, it was very good, way better than generations past in fact. Now the ES has undergone some more changes, the biggest of which is doing away with solely petrol power. Yep, the ES is now a hybrid only as Lexus continues on its journey to gradually decarbonize its fleet.
The new ES300h is made up of three trim levels. The base grade will set you back $78,100 plus ORC whereas the mid-range and sportier looking F Sport grade costs $89,500 plus ORC. My test car was the flagship Limited which tips the scale at a snip under $94k, or $93,800 plus ORC to be precise.
Styling wise not much has changed over the outgoing ES but the new ES300h gets a revised Lexus spindle grill with more pronounced accents and L-shaped headlights. It is still very much a handsome design front and rear with those shimmering 18-inch alloys complementing its looks which in my mind manage to blend restraint with the sharp edges and angles which could only be Japanese.
As its now hybrid or nothing, all models in the ES range get the same 2.5L four-cylinder petrol engine mated to a hybrid battery pack and an E-CVT transmission. Power is rated at a decent 160kW and torque at 221Nm. Lexus claim combined fuel consumption figures of 5.1L/100km. I was able to average between 6L and 7L/100km in a variety of driving conditions. The ES300h also emits 115g/km of C02.
Inside the ES300h is still very much as plush and well put together as before. The Limited gets wood accents around the cabin including the centre console and the heated and ventilated leather seats are some of the most comfortable I have experienced in any premium saloon. Plus, the switchgear still feels solid and just better put together than a number of rivals.
Taking centre stage is the 12.3-inch infotainment system. This system is clear and easy to get your head around, though it still possesses that somewhat finicky touchpad interface. Thankfully Lexus is doing away with this set up so I imagine the next ES will follow suit.
New for the ES300h Limited is three zone climate control with addition of Nanoe X air purification to keep the climate as clean as possible. Now those in the rear have the option of keeping cool or warm on a whim and the USB ports have been changed for illuminated C-type ports to increase rear connectivity. On the subject of rear accommodation, there is still a tonne of rear head and legroom. Those of a lankier frame will find room to get comfy back here.
Both the F Sport and Limited are the first ES models to get BladeScan™ Adaptive High-Beam headlights. With 12 individual lights incorporated into each head light, tiny mirrors spinning at 100 times a second help reflect the light through each headlight, something which Lexus claim offer better brightness than 200 individual LED lights.
Other toys include wireless charging, power boot lid, ambient lighting, a head up display, Apple CarPlay and Android Auto, 10-way electric seats with that heating and ventilation mentioned previous, electric rear blind, sunroof, heated steering wheel and the always appreciated 17-speaker Mark Levinson sound system. The latter gives you the kind of clear symphonic bliss usually reserved for a night with the NZSO.
Lexus Safety Sense + also returns with some additional features like Intersection Turn Assistance, Emergency Steering Assist added to the Pre-Collision System, Curve Speed Reduction added to the All-Speed Dynamic Radar Cruise Control and a reminder for those in the rear not wearing a seatbelt. Standard safety features also include Lane Tracing Assist with Lane Centering, Lane Depature Warning, Steering Assist and Lane Keep Assist.
Press that blue starter button and you get, as Simon and Garfunkle would say, the sound of silence. Move off and the ES300h will stay in EV mode for speeds up to 50km/h and sometimes beyond if you feather the throttle.
With Eco, Normal and Sport drive modes available, the ES300h is not as engaging a drive as some its German contemporaries. Then again, it was never supposed to be. You will be making some decent progress if you saunter off with some degree of flex from you right foot in Sport mode, but most of the time I was happy to dial it back to a sedate cruise.
The ES300h leaves you happy to soak up the surroundings and gently motor from point to point. A three-layer inner silencer material absorbs the maximum amount of noise, thus prolonging the sound of silence as much as possible. It wont be rushed and you do feel its 2150kg weight, but it does feel solid and evenly balanced.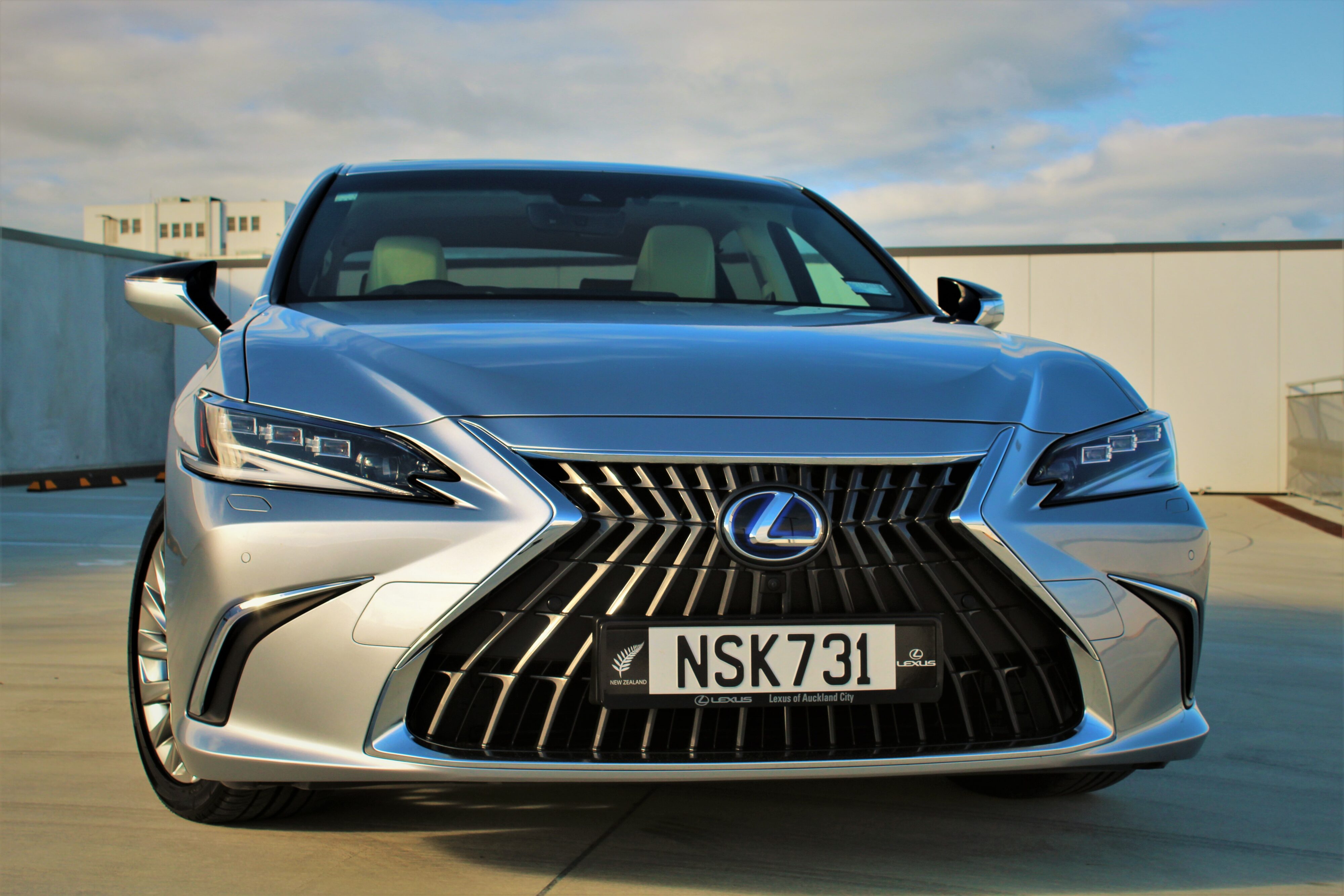 There have been some tweaks to the ES300h's underpinnings by way of the rear suspension and a new electronically controlled braking system. As a result, the brakes aren't snatchy and can be applied firmly and without fear of giving your passengers some unwanted whiplash. The rear suspension tweaks mean things are more planted in the corners it does feel a tad more settled when the road surface changes.
The 2.5L hybrid four pot is a very capable and refined power unit offering a good delivery power and torque while keeping noise to lowest possible level. I love a good raspy engine note as much as the next person but in the ES300h, that would feel wrong. It is quiet, supple and isn't lazy to the point of lethargy.
While sales of the premium saloon segment are in now way close to anything described as an SUV, the new ES300h Limited still has a lot going for it. When compared to its big brother, the flagship luxury LS500h, the ES300h has nearly as much toys but two less cylinders and almost half the power.
That said, when you consider the LS costs roughly 120k more, the ES300h presents itself as a bit of a bargain. As far as a well-equipped, refined and relaxing driving saloon goes, the ES300h is still a real delight and still should not be overlooked.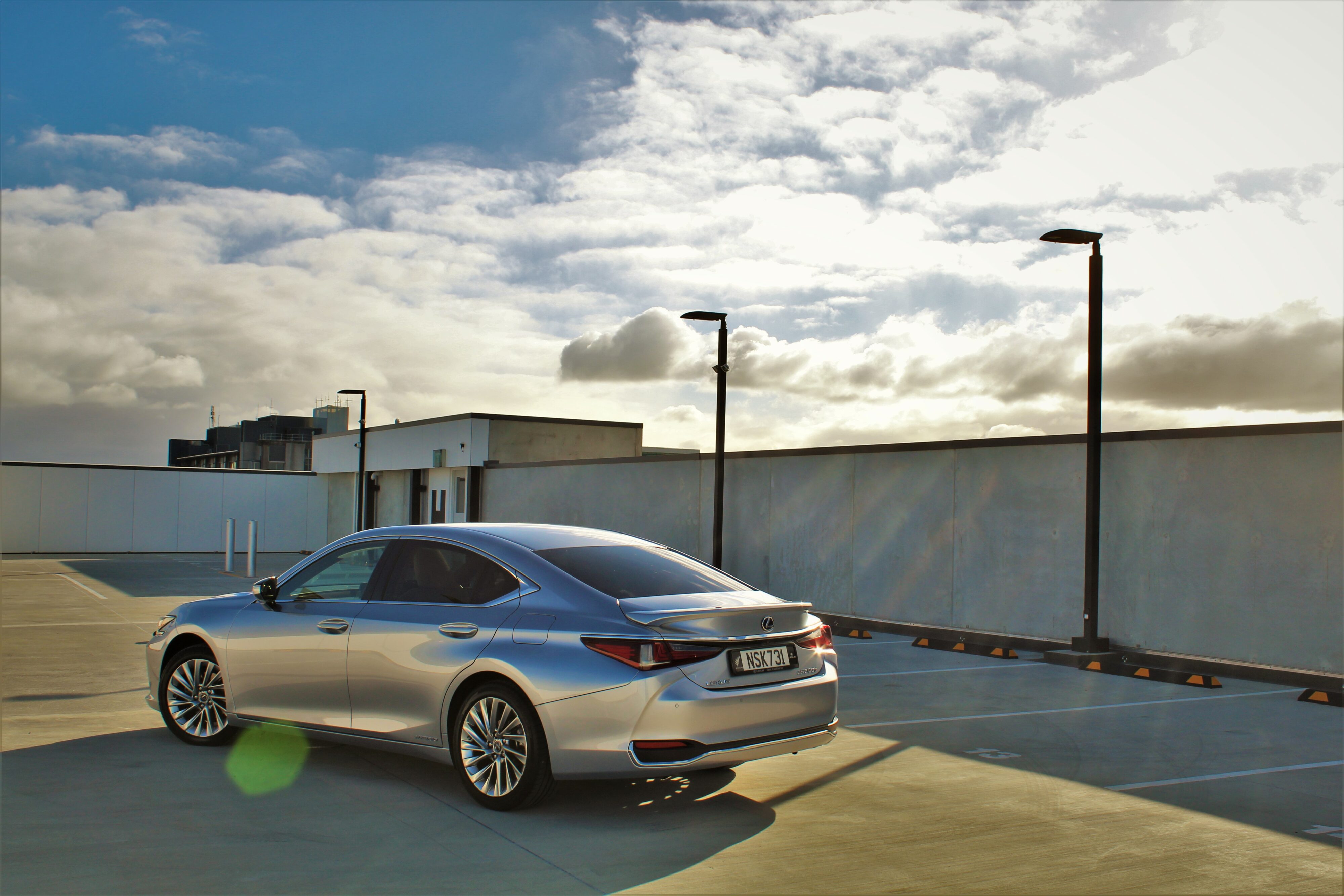 RATING: 8.5/10