Dignified Sophistication. This is how Lexus refers to the latest incarnation of its largest SUV, the LX. Now into its fourth generation, the LX is very much a different beast to the ones before it. Petrol variants are now a thing of the past and the old V8 has also been laid out to pasture. This is all part of Lexus bringing the LX in line with their carbon footprint reduction. However, will these changes aid or be a detriment to this luxury leviathan?
The new LX500d consists of a two-tier model range. This is made up of the Limited and a new F-Sport grade which is featured here. Despite the different trim levels, the price for both remains the same at $175,900 plus ORC. However, the F-Sport is only a five-seater while the Limited is a full seven-seater. The 2850mm wheelbase also hasn't changed since the first gen LX, but the new generation is 10mm wider, 30mm higher and 20mm longer.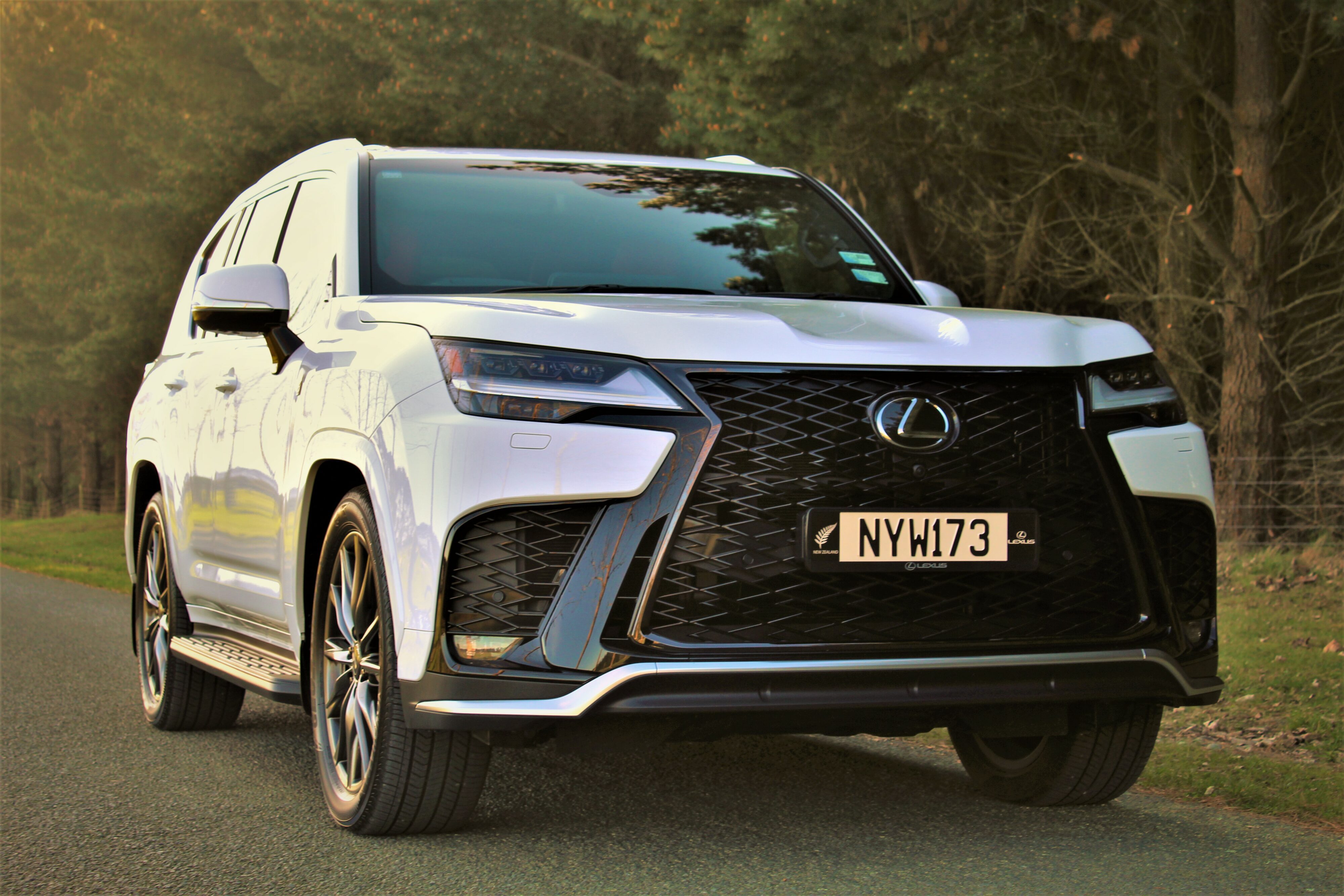 The LX500d F-Sport follows the same sporty looking mantra as other F-Sport models in the Lexus family. This means things like black accents, sportier 22-inch alloys and a blacked-out spindle front grill. The F-Sport also gets a limited slip differential and performance dampers over the Limited. Its LED headlights are more in keeping with the current Lexus design philosophy and the new Lexus lettering logo at the rear, which makes the LX the second model after the new NX to feature, leaves a very clean-cut finish.
The LX's ladder chassis is 20 per cent more rigid and its construction also allows for an aluminium roof, which is actually a first for the brand. Despite many drawing comparisons between this and the new Toyota Land Cruiser 300, Lexus are also adamant the LX500d only shares the roof and bonnet with its Toyota counterpart.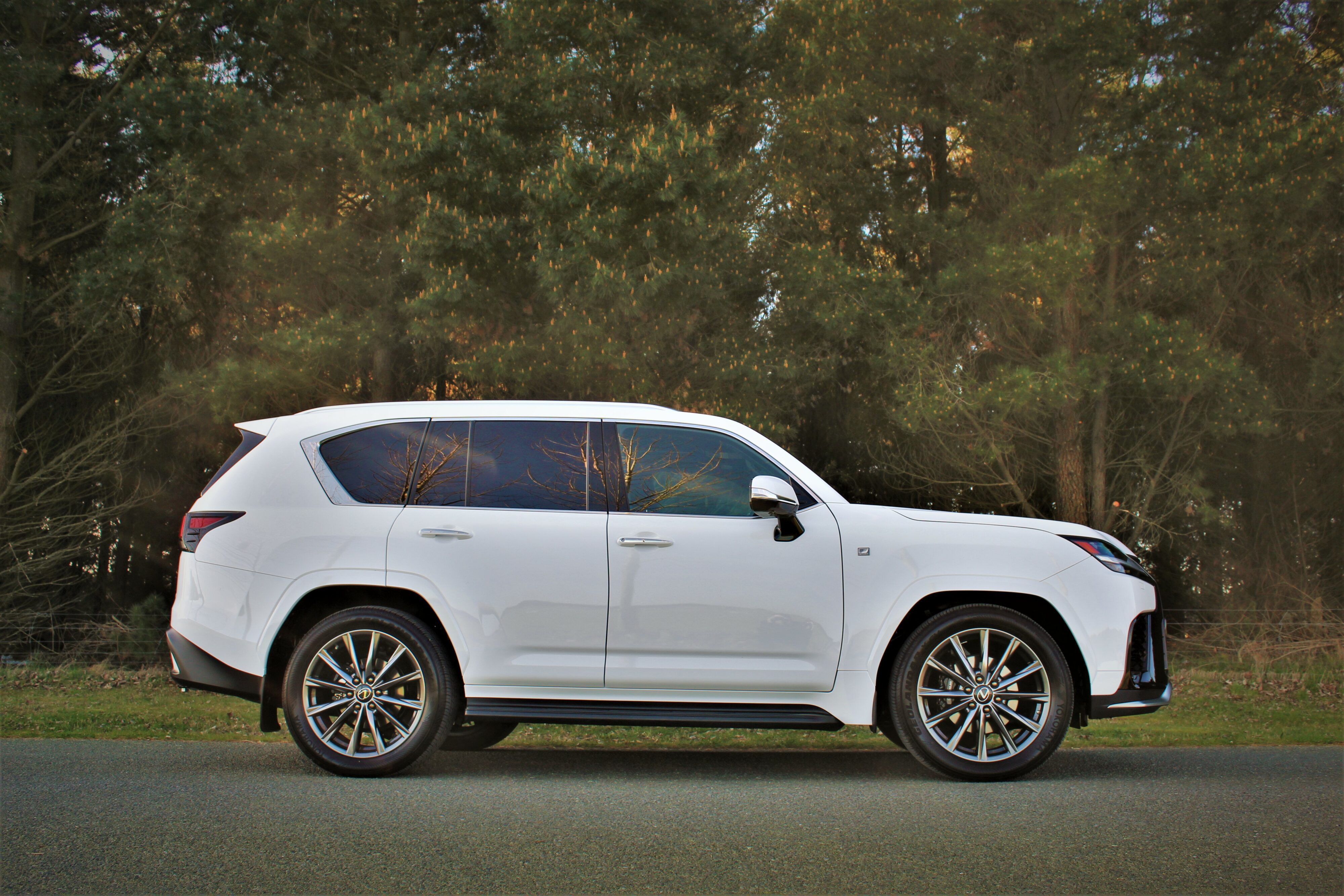 As mentioned, the V8 is gone and in its place sits a new 3.3L twin-turbo diesel V6. It is also diesel only, so those after a new petrol LX will have to go without. Mated to an all-new 10-speed automatic transmission, power is rated at 227kW, making it 14 per cent more powerful than the old V8. Torque has increased by eight per cent to 700Nm, plus the new LX500d is more fuel efficient at 8.9L/100km and 235g/km of CO2. This combo also allows for 3.5 tonne towing.
Underneath, the LX500d gets adaptive variable suspension and active height control with four ride height settings. These are Lo, Normal, Hi1 and Hi2 and can be changed via buttons on the centre console when either stationary or on the move.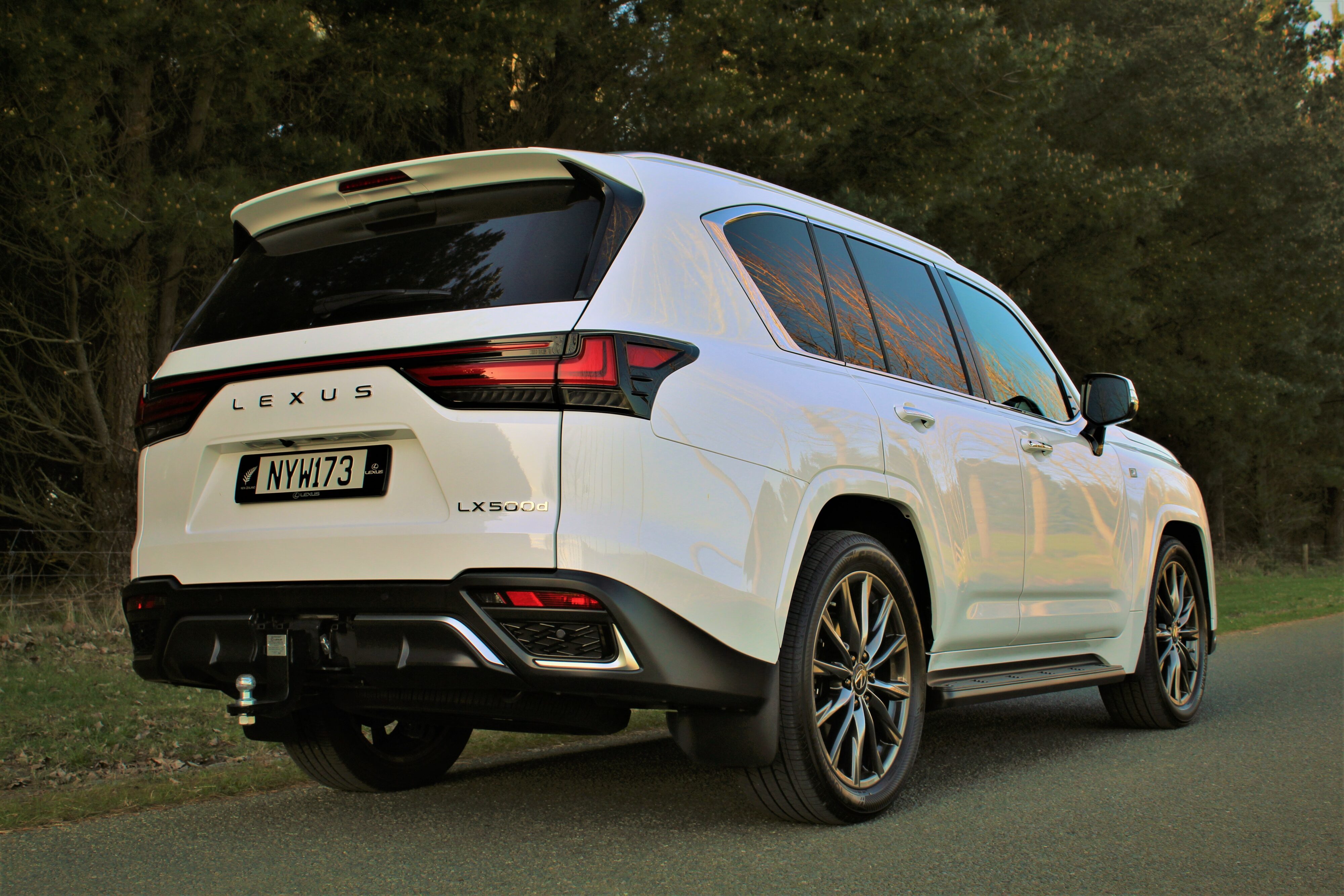 You also get electric power steering and a multi terrain monitor system with four cameras showing front, sides and rear along with underfloor for dealing with the rough stuff. There is also Crawl Control which activates at speeds below 10km/h to give the driver more control while heading down steep inclines. More on how it fares in these situations in a bit.
Inside, the new LX500d has been refreshed with the same 'Tazuna' interior design as the new NX. That feeling of refinement is evident here but with a distinctly rugged flair about it all. The switchgear feels chunky and very well made, plus everything is within easy reach.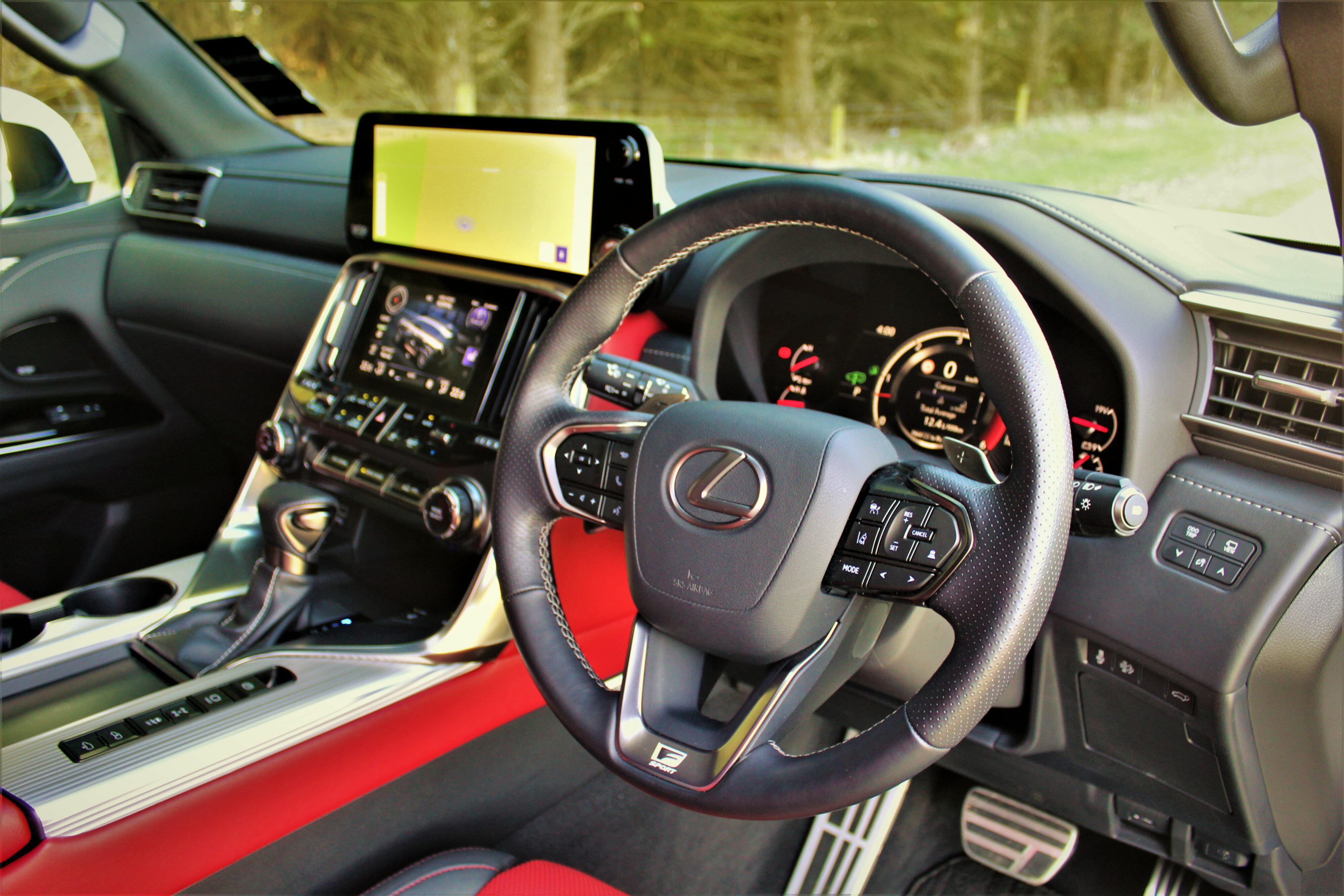 This being the F-Sport, you get plenty of F-Sport insignia, red leather trim, F-Sport embossed heated and ventilated 14-way power seats, aluminium sports pedals, a heated F-Sport steering wheel and lashings of red leather front and rear. Said seats are also very comfortable.
Central to the new look centre console is a new 8-inch colour multi-information instrument display and a new touchscreen infotainment system. This former displays the all air con and driving information. It also shows the level of ride height implemented by the active height control. You also get four-zone air conditioning, four USB ports, Apple CarPlay/Android Auto come as standard and a 25-speaker Mark Levinson sound system sounds epic.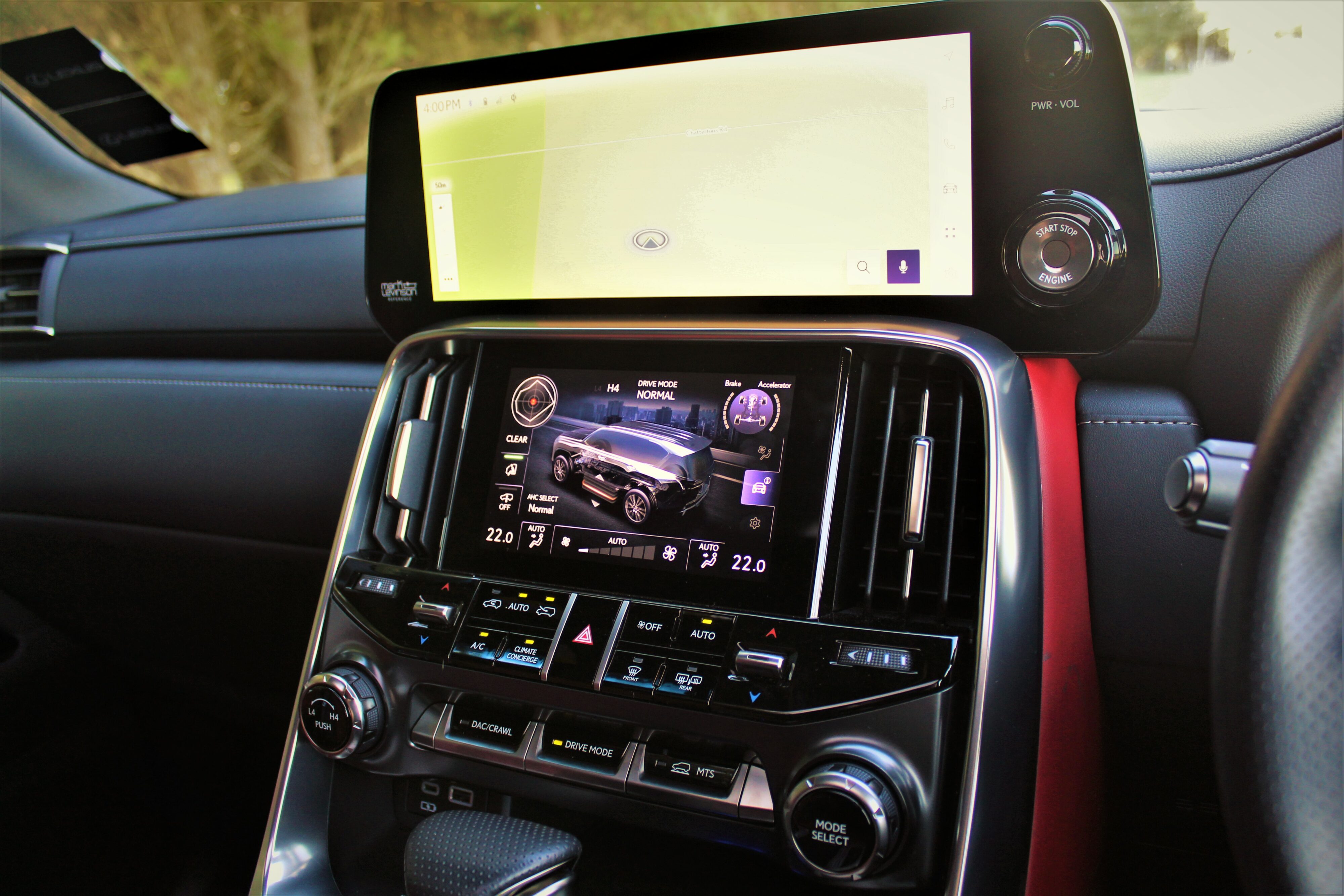 A cool feature is the new fingerprint authentication system for the push button start. Similar to a smartphone, this system features a fingerprint scanner behind the starter button and can be set to recognised the assigned driver's fingerprint to start the car.
Lexus's Safety Sense+ also returns with an upgraded Pre-Collision System which now detects cyclists and pedestrians in low light and the Radar Cruise Control now includes curve speed reduction. Lane Tracing assist, Intersection Turn Assist and Emergency Turning Assist also feature.
Whether in the front or rear, the new LX has a tonne of room. Plus, rear passengers also have the option of rear air con and heated seats. The F-Sport may miss out on third row seating, but the cavernous boot in the rear is of 982L in volume.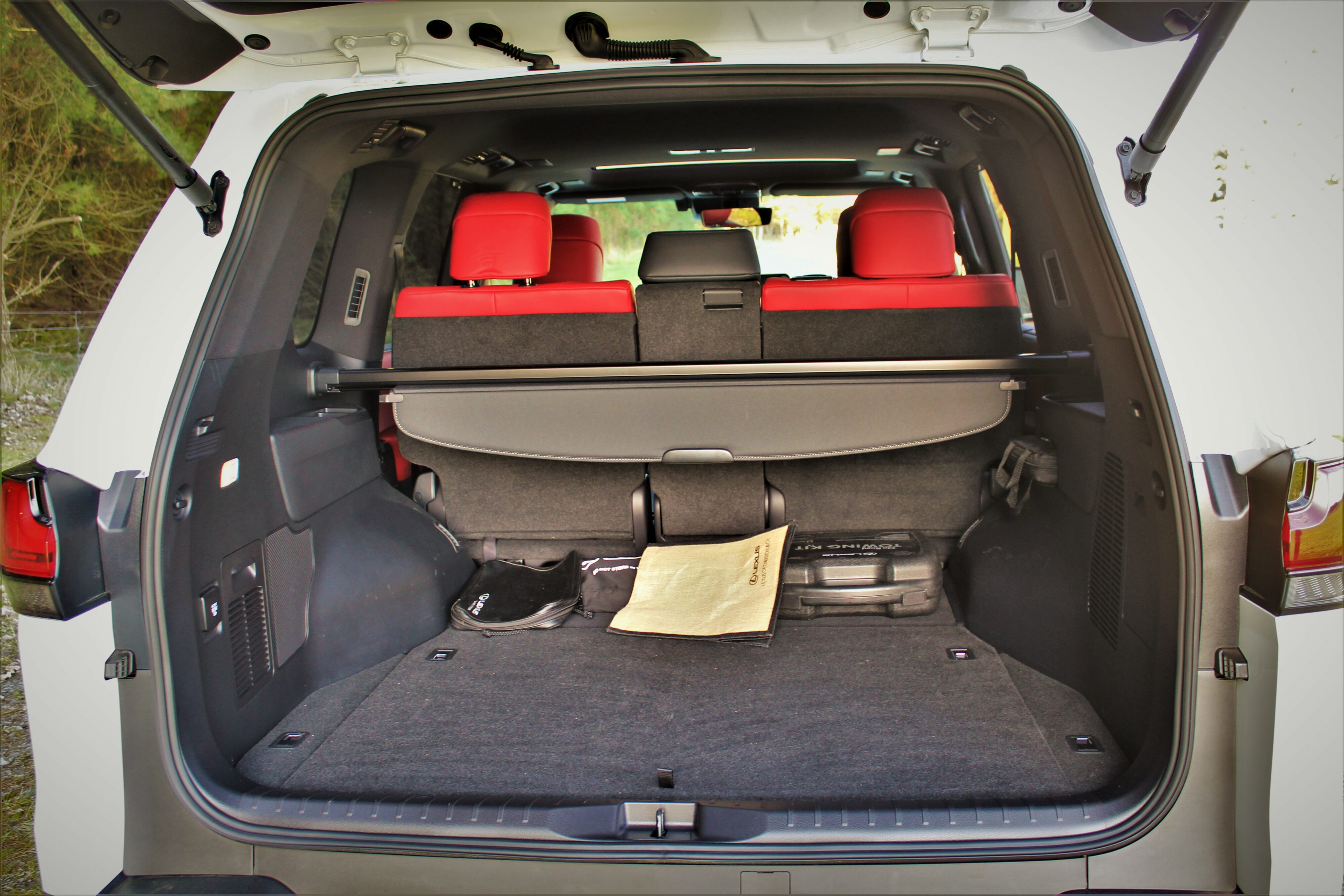 Press start and the chug of a hefty turbo diesel six makes itself known. It is also a rather civilised burble at that too. Some may lust after the rumble of the old V8 but to be honest, the six pot still sounds half decent.
When you get moving, it also becomes aware the turbo-diesel V6's extra power and torque makes for a dignified surge of power. So much so that with those 700Nm kicking in way down in the rev range and staying with you for much each gear, I don't really miss the V8 as much as I would have thought.
Due to its larger dimensions, the new LX, despite being a doddle to maneuver in traffic, leaves you rather aware of just how big it actually is. Sure, you have all the bells and whistles in the form of parking sensors and cameras but in tight spaces it does feel a bit cumbersome.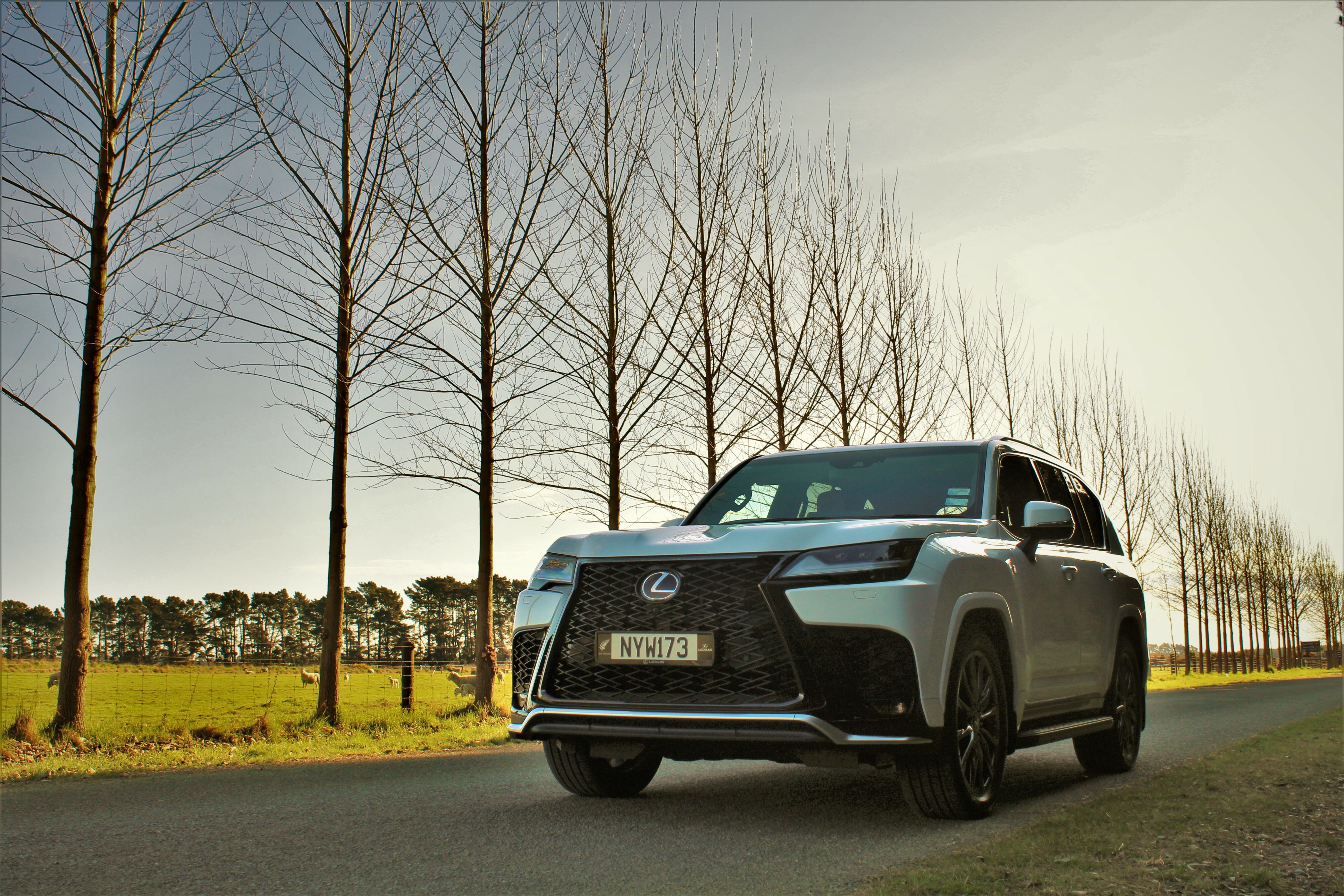 Happily, the LX sort of shrinks around you when you settle into cruise mode, plus quieten down and become rather refined. In this setting, the LX500d feels less like a luxo Land Cruiser and, if I may be so bold, a bit more Range Rover esque. The sporty F-Sport exterior also means it does attract attention.
You have a plethora of different on road modes including Eco, Comfort, Normal, Sport and Sport Plus. I wasn't really expecting to find the latter of these in an off-road bruiser like this, but there you are. In eco I was able to get average fuel consumption figures of between 11 to 12L/100km, but you knew that wouldn't be sipping at the go juice with this one, didn't you? Lexus claim there is a chance the LX could go hybrid in the future, but it will likely be some time before it does.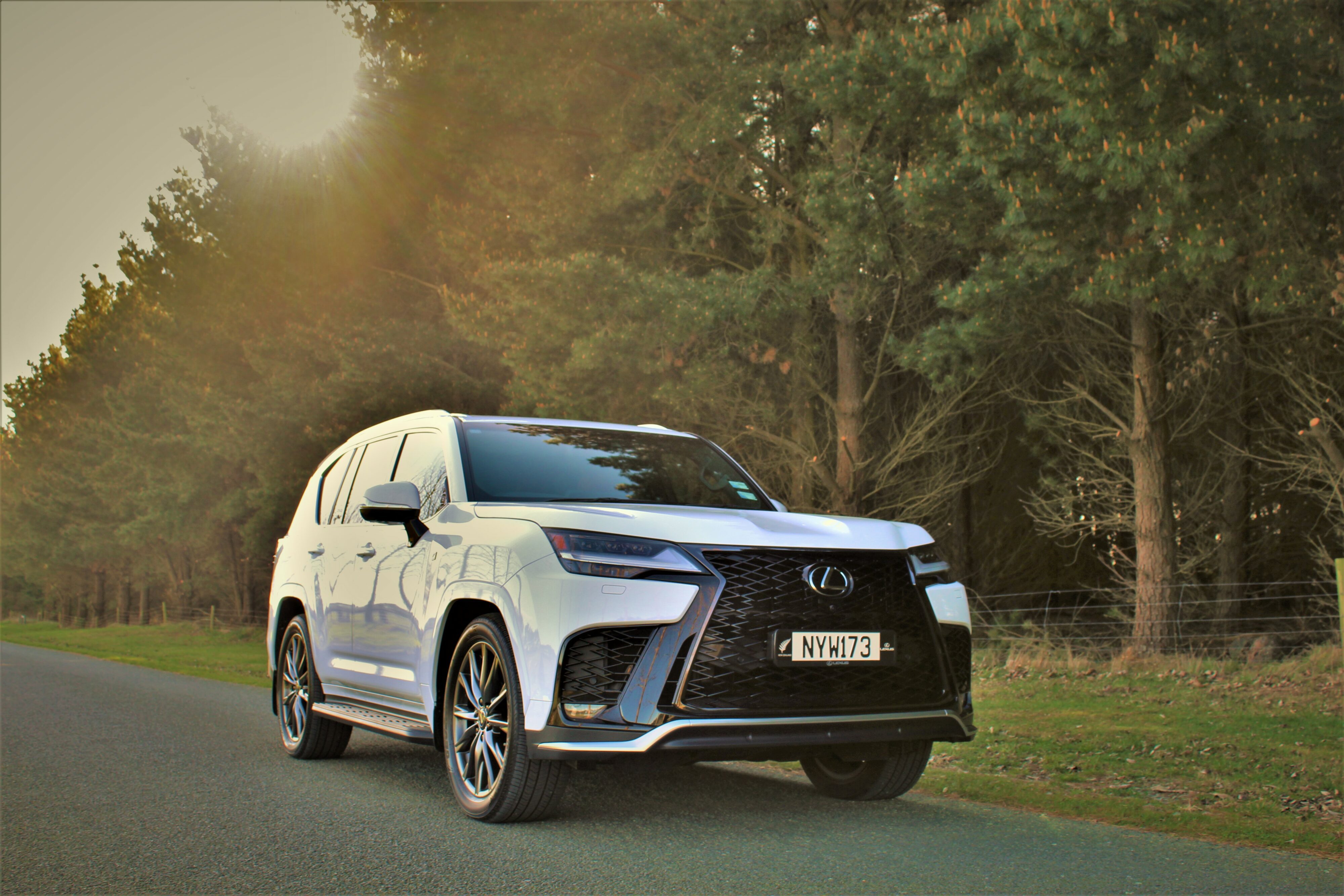 In Comfort mode, the ride is delightfully, well, comfortable. There is a degree of body roll in the corners and when quickly shifting direction, but this can be largely rectified by moving up to Normal mode, which firms things up a bit without sacrificing that comfort too much.
Get out of town and onto the open roads north west of Christchurch, the LX gets into its stride and becomes a great high riding devourer of distances. Heck, even putting it Sport mode allows you to shift well and that 10-speed automatic box is a delight, either in auto mode or shifting via the paddles.
Despite it being rather likely that the only extent of off roading a chunk of LX buyers will do will be traversing to windy roads of Mt Hutt Ski Field of negotiating their gravel driveway, the off-road prowess of the LX cannot be understated. A quick turn off the beaten path is all it takes to fully come to terms with its capabilities in this arena.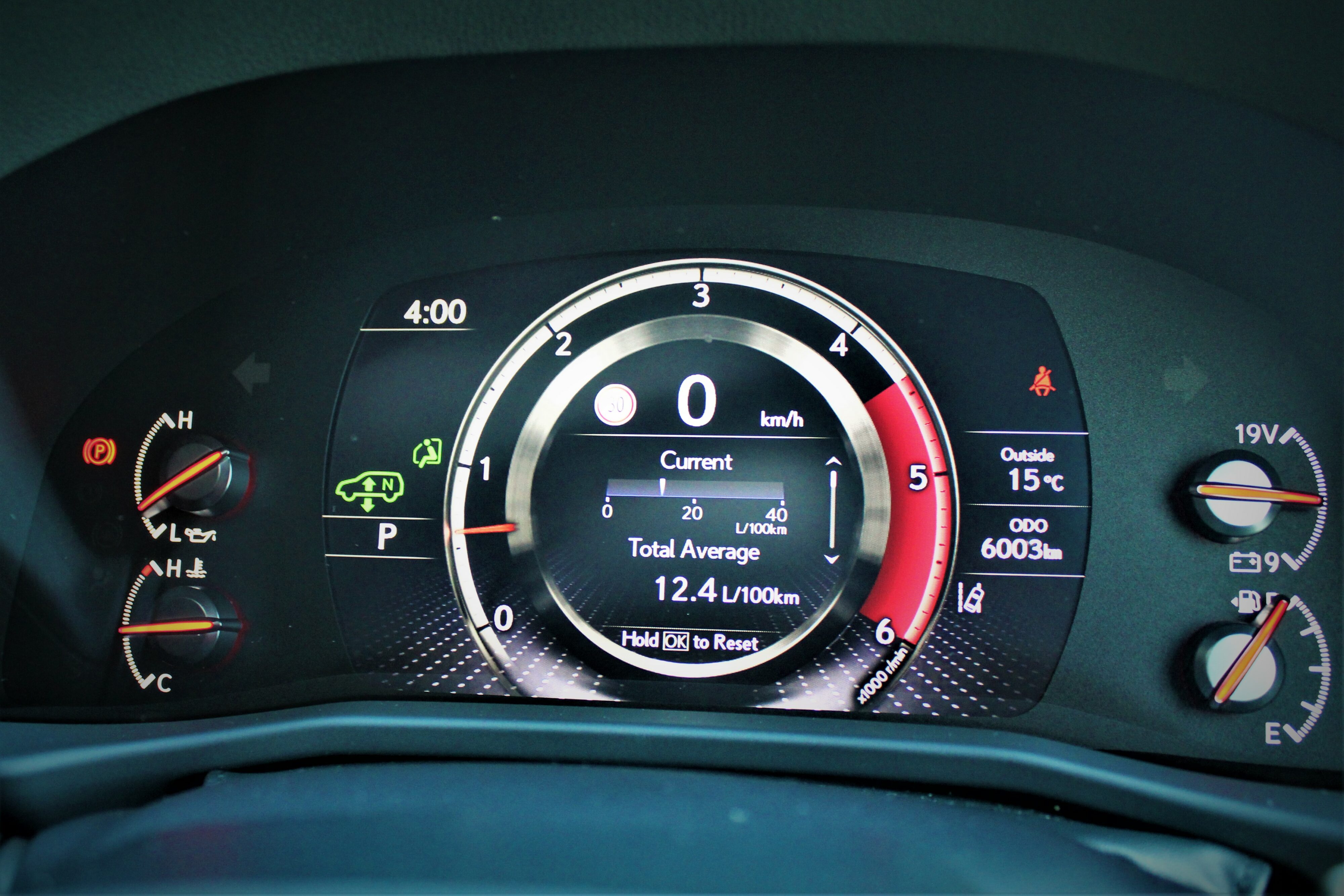 With its Multi Terrain Monitor system, four ride height settings and crawl control, this Japanese luxo heavyweight can eat plenty in its path. Several times I found myself with its nose pointed at the sky as we both made our way up a 45-degree gradient, and with consistent throttle, it just ate it up.
The interior screen is also always telling you how much throttle and brakes you are applying and your pitch and lean at any given time. The LX's off-road abilities will likely leave many rather impressed, including this automotive scribe.
So, is it case of dignified sophistication with the new LX? I reckon so, with added rugged ability thrown in for good measure. This fourth album is a good one.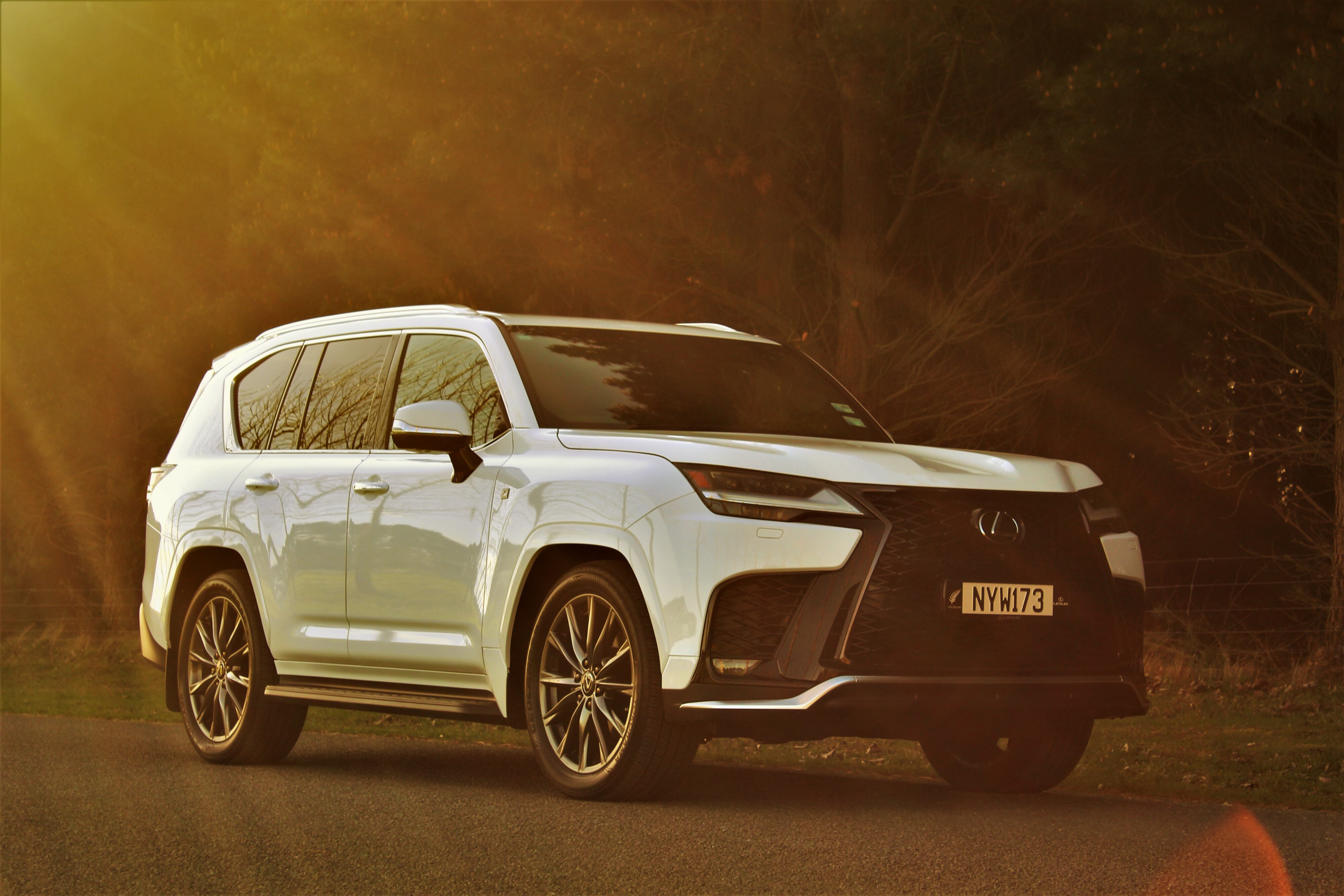 RATING: 8/10