The small urban crossover segment just keeps growing and growing. Just about every mainstream manufacturer is throwing their hat into the ring. Here is the latest offering from Kia, the new Stonic. Well, actually, the Stonic isn't actually new at all. European buyers have had this Kia baby SUV since around 2017.
With the success of the recently release Seltos, Kia felt it time for the Stonic to join the Kiwi arm of the family. So, for 2021, the Stonic is available on Kiwi shores, and already selling well. Is it any good though?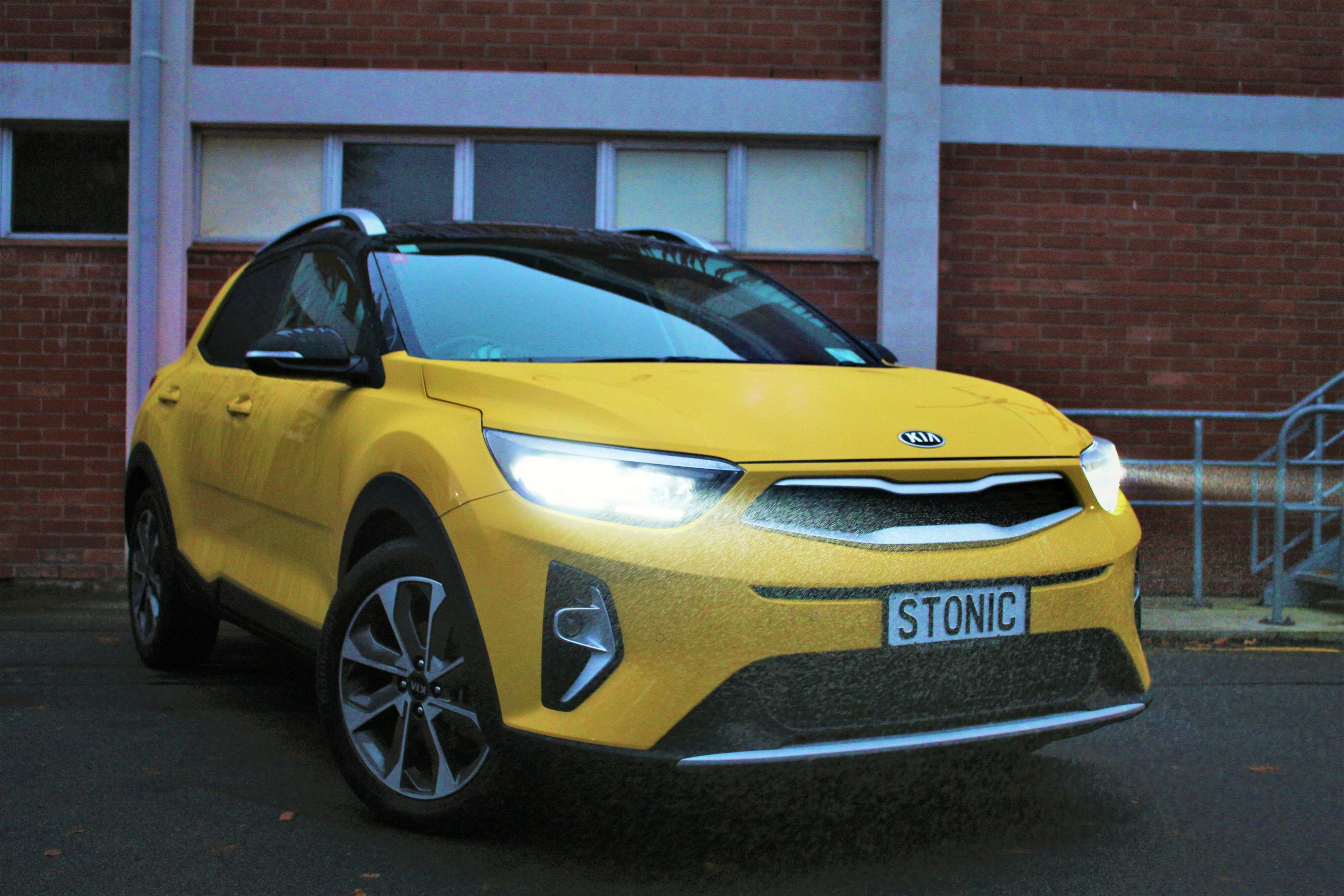 Let's get something out of the way straight away about the Stonic which is very good indeed, the price. The Stonic kicks off with the base LX for a very reasonable $23,990 plus ORC. Those numbers are pretty good in anyone's language. My test car was the high end Limited which retails for $29,990 plus ORC.
The looks department is also a Stonic strong point. Its wide blacked out grill, unique to Kia's design philosophy, paired with clean cut headlights and a wide stance make for a car which looks bigger than it actually is. Black accents front and rear along with a 'cap on backwards' rear spoiler only had to its good looks.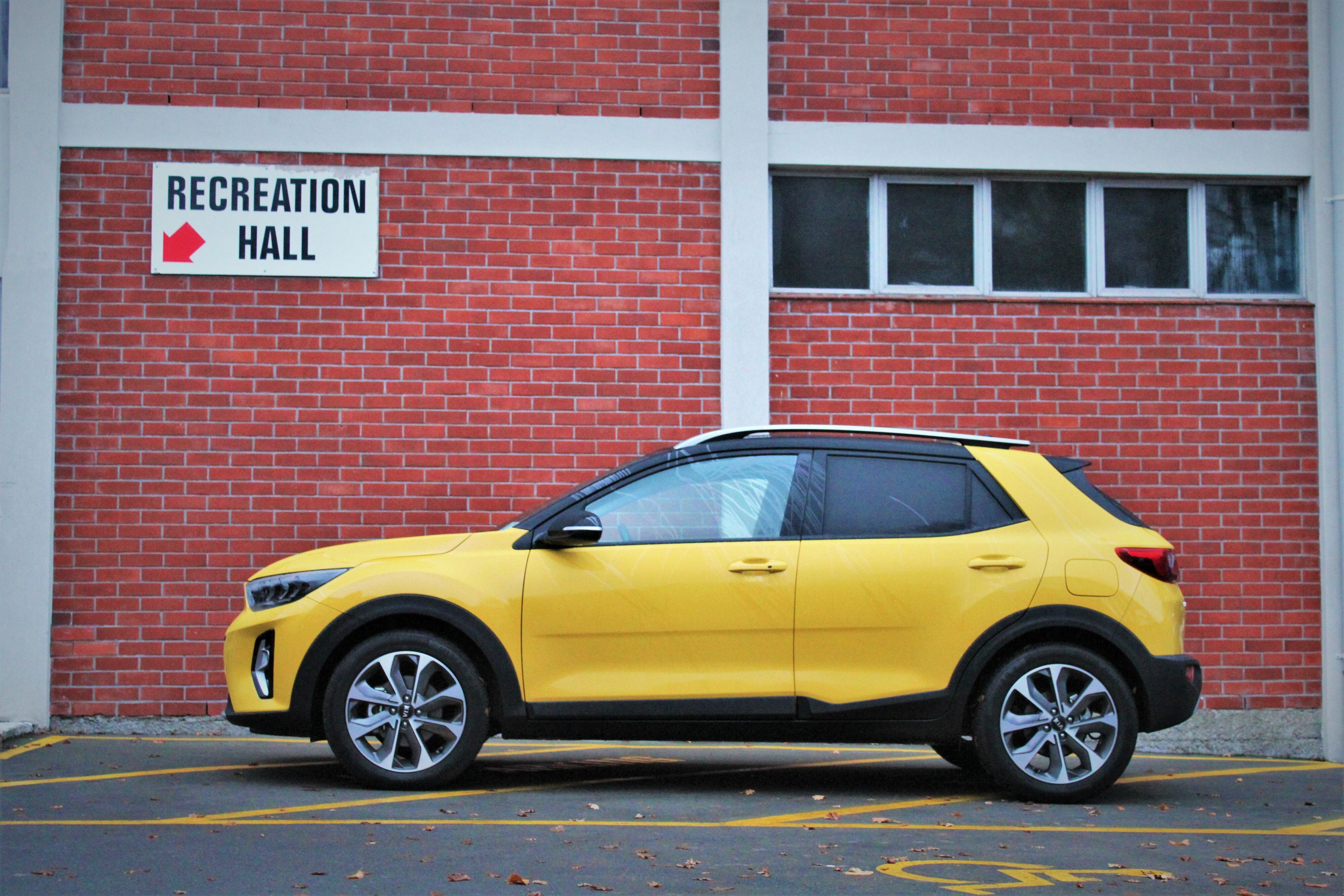 While the standard LX gets 15-inch alloys, the Limited featured here gets a set of tasty 17-inchers. The Stonic shares its underpinnings with its Rio hatch counterpart, but the Stonic sits up 70mm higher than the Rio and is also 35mm longer from end to end.
Under the bonnet sits the Smartstream 1.4L four-cylinder petrol engine with 74kW of grunt and 133Nm of torque. Mated to a six-speed automatic box, the Stonic will produce 155g CO2/km and return a combined fuel consumption figure of 6.7L/100km.
Inside, the Stonic's cabin is one of functionality and subtle design cues. There are lashings of hard plastics around the centre console and inner doors, but there is a great feeling of durability here. There is also a decent amount of space too, with a number of hidey holes for whatever, and plenty of head and legroom for front and rear passengers. The Stonic sports 332L of boot space. You can also stack plenty thanks to the deep boot floor.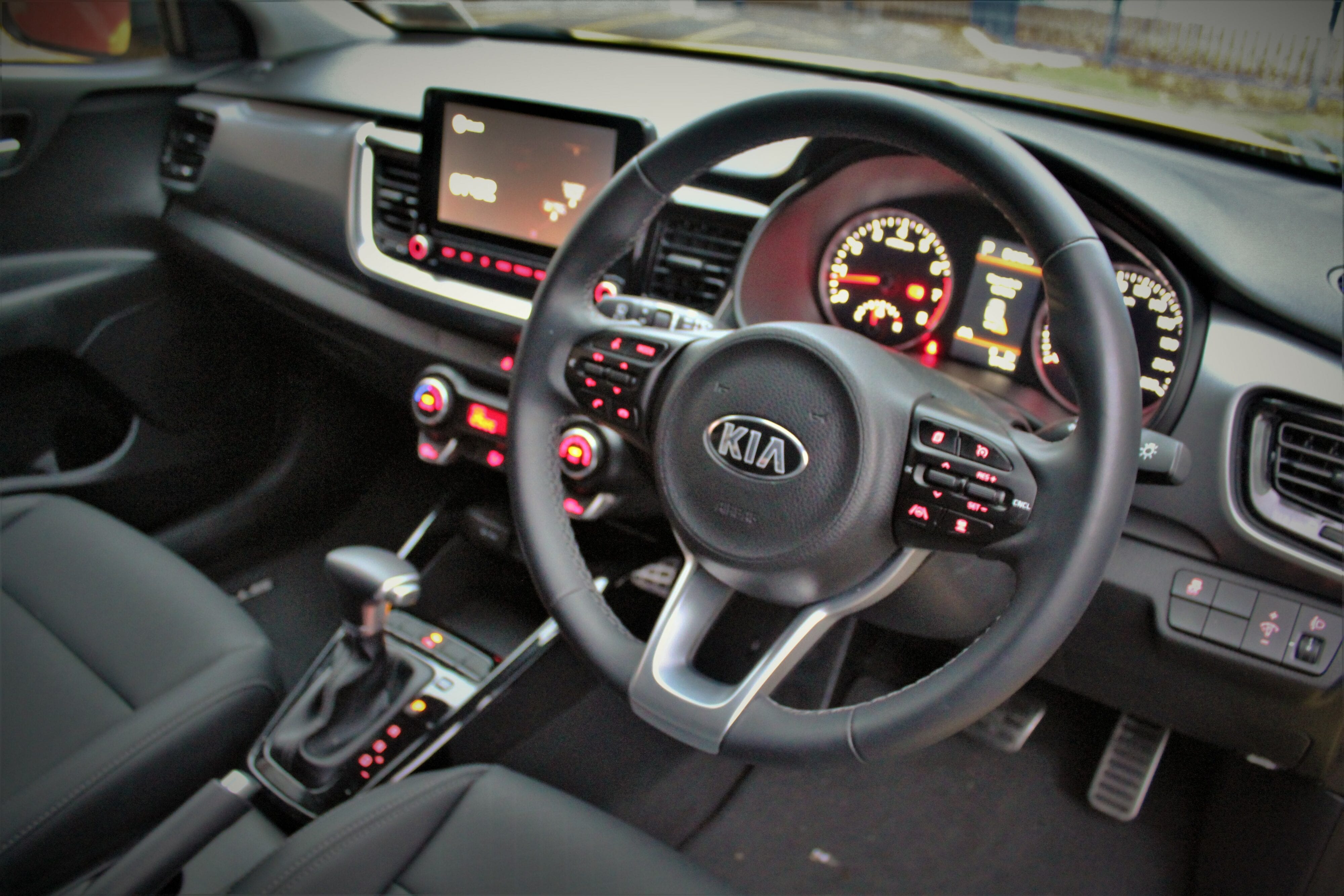 Gear for the Limited also includes front and rear parking sensors, satellite navigation, Apple CarPlay/Android Auto, hill start assist, blind spot monitoring, reversing camera and rear cross traffic alert. The Stonic also benefits from Kia's upgraded 8-inch infotainment system. This is by far the most impressive feature when it comes to interior accoutrements as it is responsive and detailed with a premium feel.
On the move, the Stonic ticks plenty of boxes. Ride comfort is good and it has a very playful feel to the way it bounds from urban corner to corner. Shifts from the six-speed auto box are pretty decent and the driving position itself is pretty much spot on.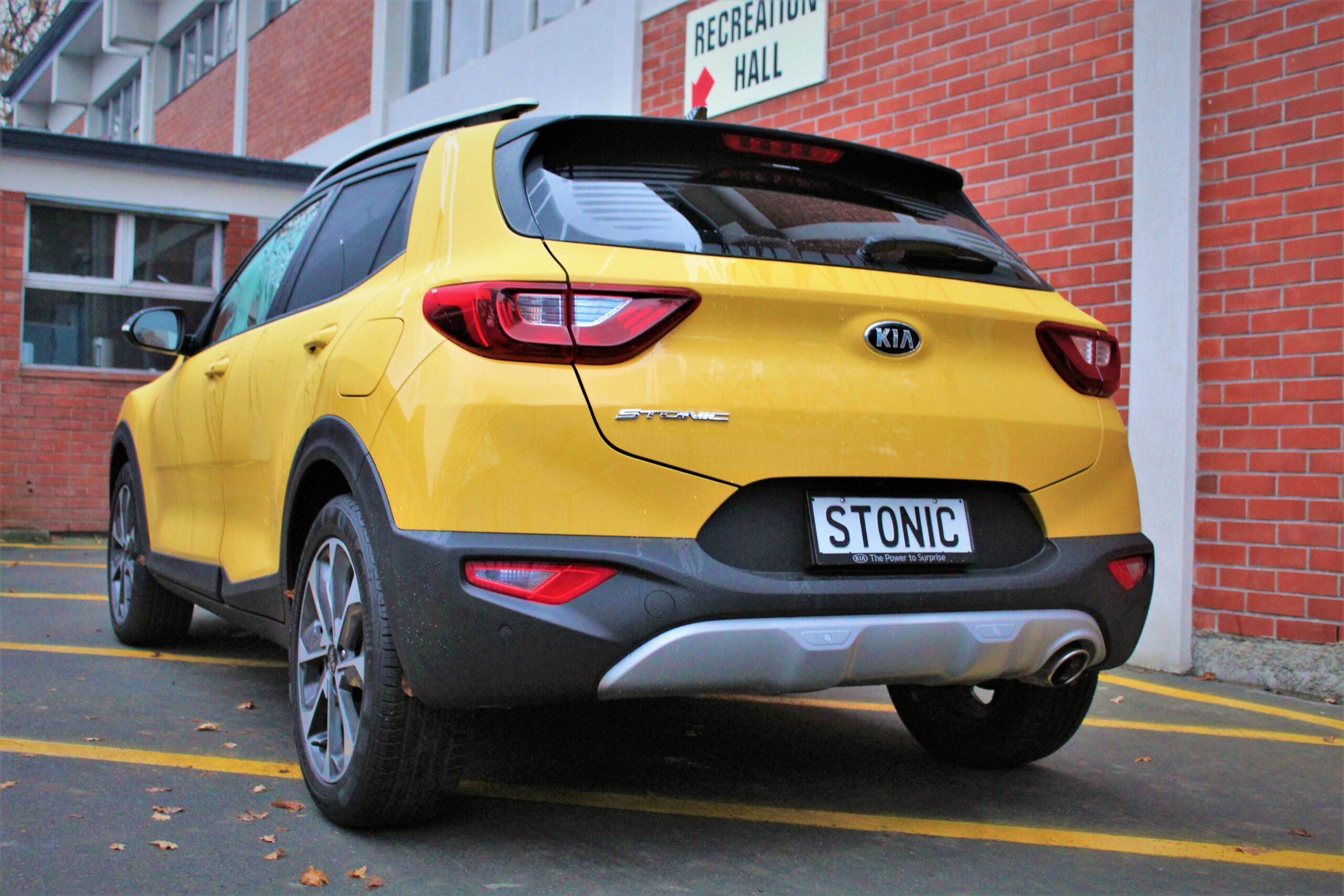 However, the 1.4L four pot does feel slightly underwhelming. It does feel rather harsh and its not as crisp as the Stonic's handsome front end would otherwise suggest. Getting up to speed on the motorway is also not this engine's forte, as it does take its time. With most of the grunt kicking in high in the rev range, it is having to really work hard to move you along when a firm foot is applied. Then again, this was never supposed to be a hot hatch crossover.
On the flipside, once you are up to speed, whether it be around town or on SH1, the Stonic is a very quiet and comfortable cruiser. There is minimal tyre roar and the steering is nicely weighted providing a good amount of feedback and responsiveness. The Stonic is also good economy wise, I was managing to average 8.0L/100km from a mixture of cruising and the odd bout of driving exuberance.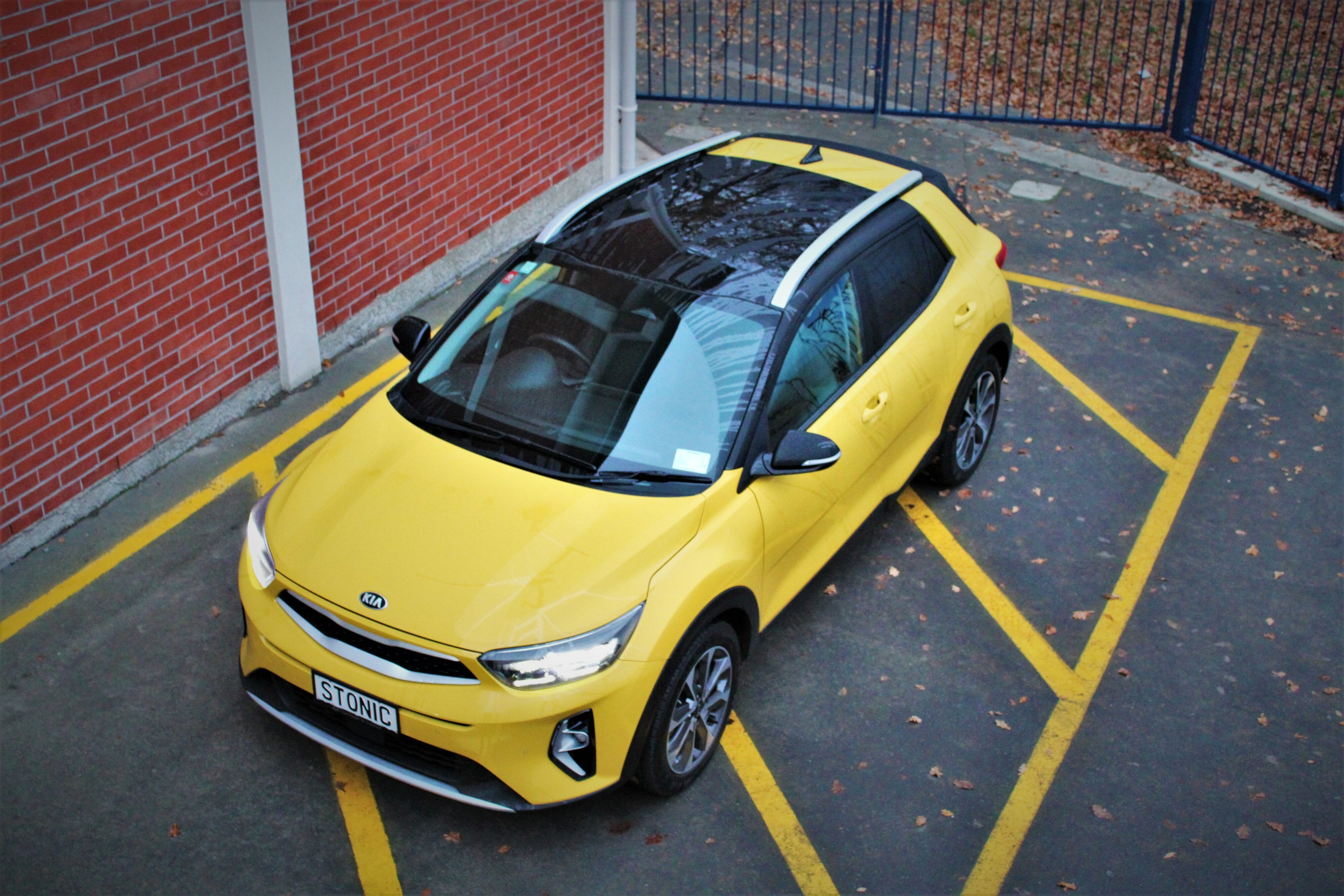 Despite a few niggles, there is still plenty of stuff to like about the new Kia Stonic, and most of it boils down to the price. With that entry price of $23,990 for the base LX, it is incredible value considering the space and the levels of gear you get. That in itself, is as good a reason as any other to keep the Stonic on your urban crossover shortlist.
RATING 3.5/5