If there is one name in the automotive world which is growing rapidly, then it has to be Haval. The Chinese brand has been in our neck of the woods for a few years now, and in that time, have made no bones about their intentions to take a large chunk of New Zealand's new SUV sales. The H2, H6, and H9 have been very well received, and as far as bang for your buck goes, its hard not to be even the slightest bit impressed.
Haval also has plenty of all-new models in the pipeline, the latest of the these Jolion. While it is easy to refer to it as "Jolly On" its actually name comes from the English translation of "chu lian" translated as "First Love." The Jolion fits between the H2 and the new H6 in the Haval family. However, is it slick enough to keep pace with its Japanese rivals? Let's find out.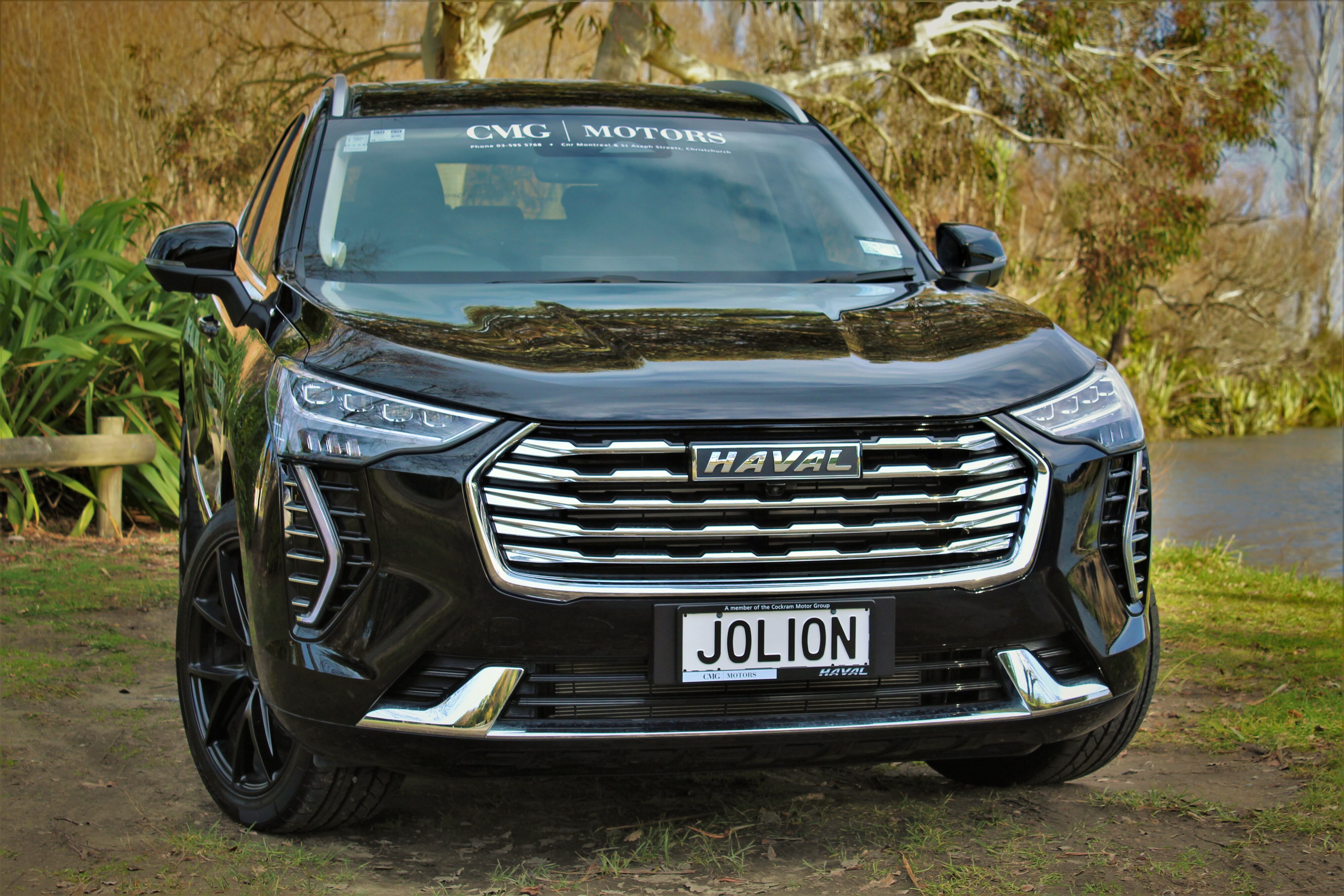 While it isn't a bad looker, there is one aspect of the Haval Jolion which eclipses this by a country mile. The price. As we have touched on, Haval have championed good value above almost everything else in the past, and its very much the same again here. The Jolion lineup is divided into three spec levels.
Things kick off with the Premium. Yes, the entry level model is given the same namesake usually reserved for cars with all the fruit thrown in. The list price for the Premium is a way low $25,990 plus ORC. The mid-range Lux can be had for $28,990 and my test car, the range topping Ultra, tops things off at $31,990.
For the Jolion to truly tick all the value for money criteria, there needs to be a tonne of kit as standard, and as it happens, there is. The Premium, which to be honest is a funny name for an entry level car, packs a lot, including 17-inch alloy wheels, seven airbags all around, a very clear and concise 10.25-inch touchscreen infotainment system with Apple CarPlay and Android Auto, reversing camera, parking sensors, lane departure warning and lane keep assist, adaptive cruise control, blind spot monitoring, rear cross traffic alert and even a camera based driver fatigue monitoring system.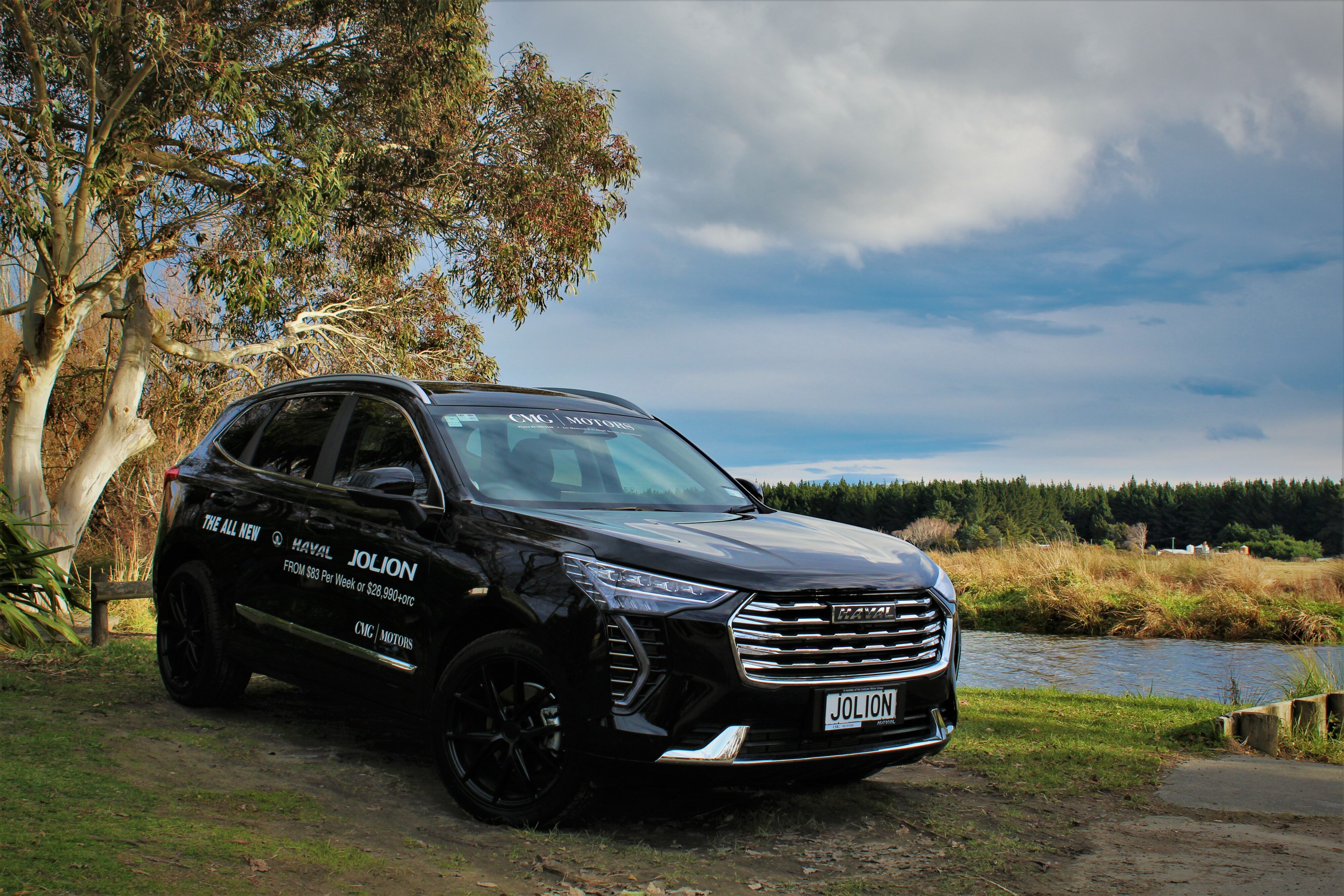 Step up the Lux and you get a 360-degree camera, heated and electric front seats, a leather wrapped steering wheel, LED headlights and dual zone climate control. The Ultra featured here gives you that teensy bit more with 18-inch alloys, though my test car featured some aftermarket options, a bigger 12.3-inch touchscreen infotainment system, heads up display, wireless charging, and a very enlightening panoramic sunroof. All in a car which sets you back less than $35k.
All models get a 1.5-litre turbocharged four-cylinder engine producing 110kW and 230Nm of torque. Mated to a seven speed dual clutch gearbox, this is the only engine available. Haval also claim combined fuel consumption figures of 8.1L/100km.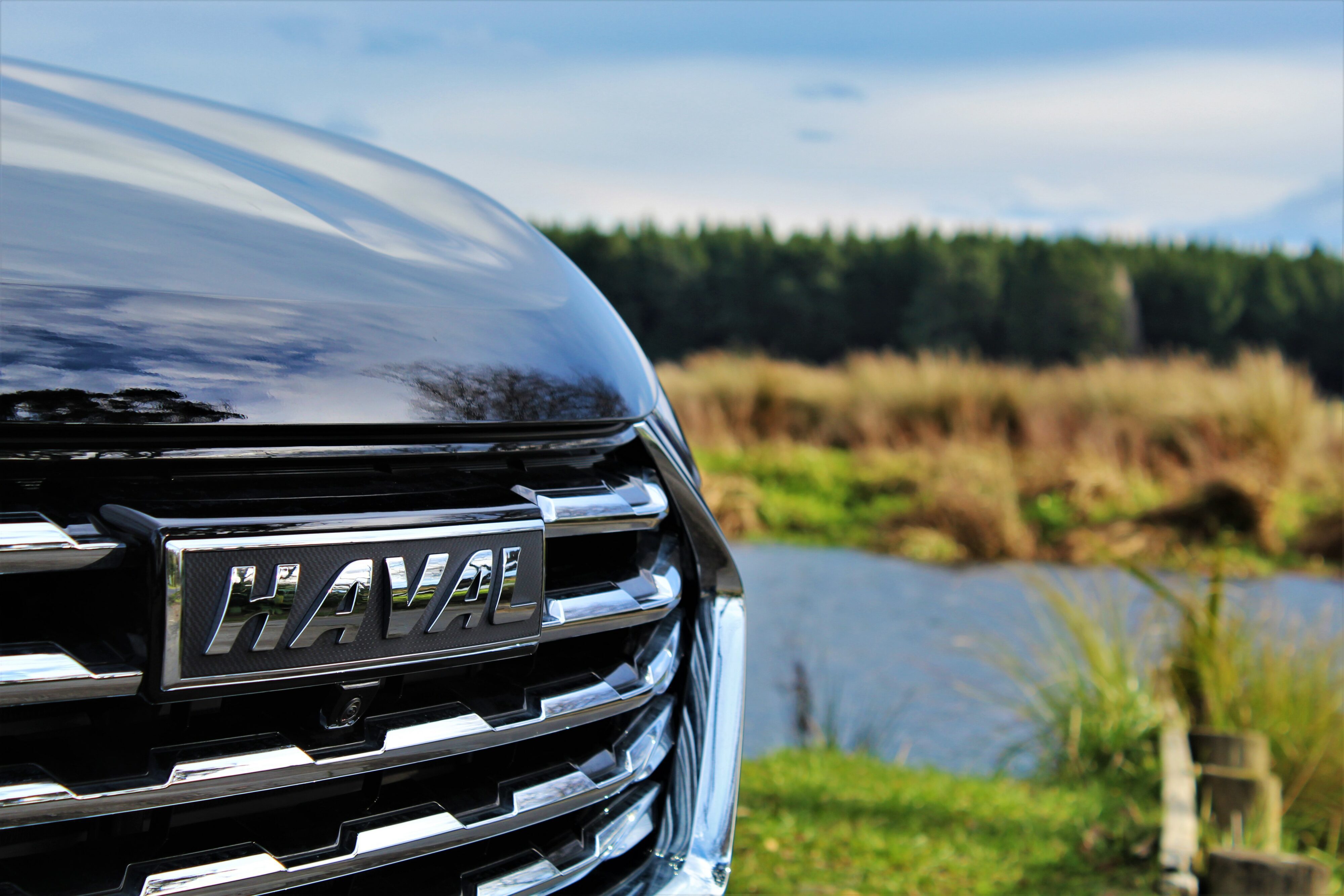 Looks wise, the Jolion is not an ugly car, but the frequent use of shiny bits may deter some. Its grill, with the Haval emblem taking centre stage is very much a marmite piece of design, in other words, you either love it or you don't. It is squatter and lower looking in person than it does appear in pictures, and at the rear, the light cluster works rather well in terms of aesthetics.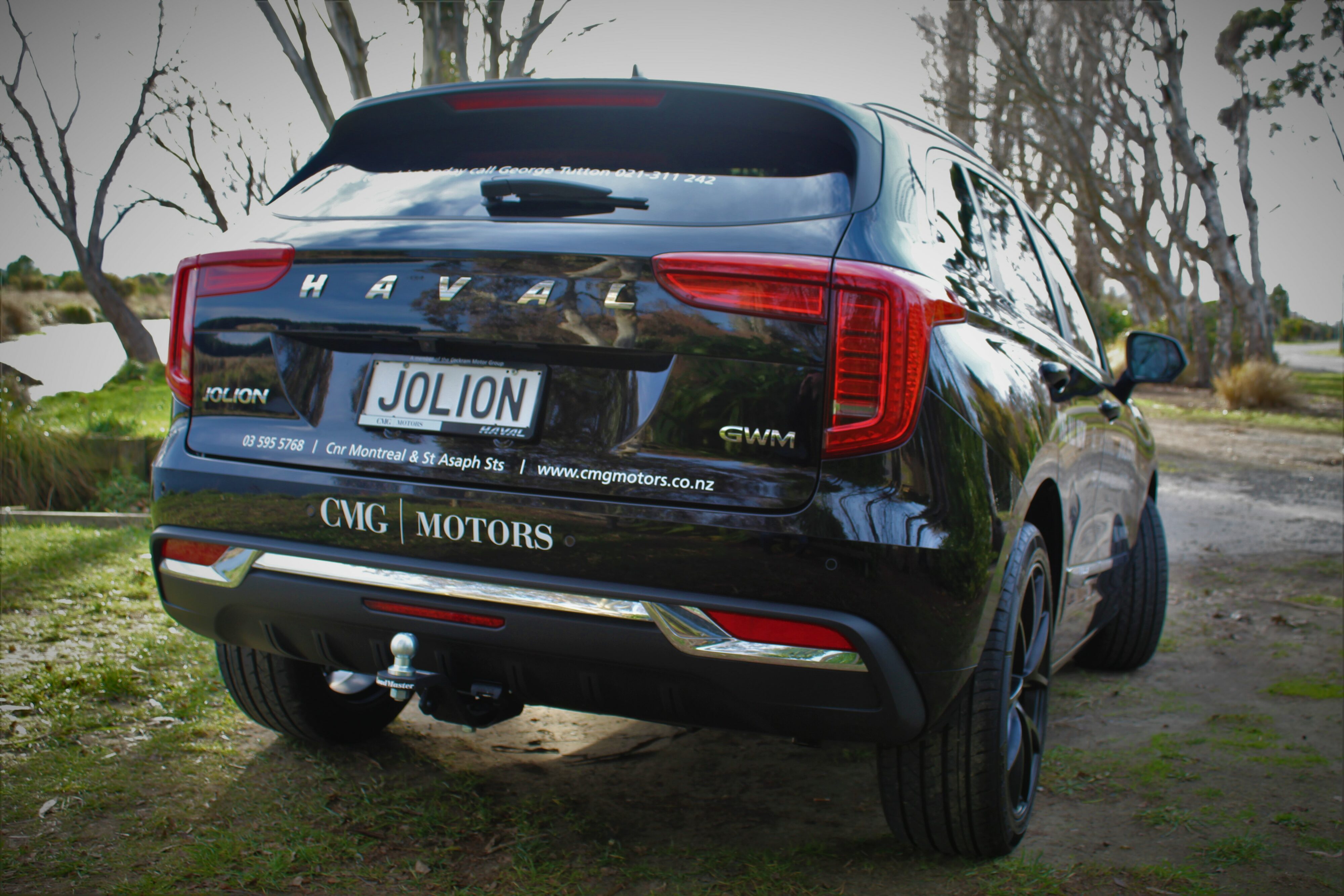 Inside, its a comfortable place to be, and the leather Haval embossed seats only add to this. While it doesn't sport the absolute pinnacle of build quality, it is certainly a major step from a few years ago. That 12.3-inch touchscreen is amazingly clear and reveals one of the crispest looking reversing cameras I have seen in any car which comes even close to this price bracket. The floating centre console also looks good, and there are plenty of hidey holes to store things.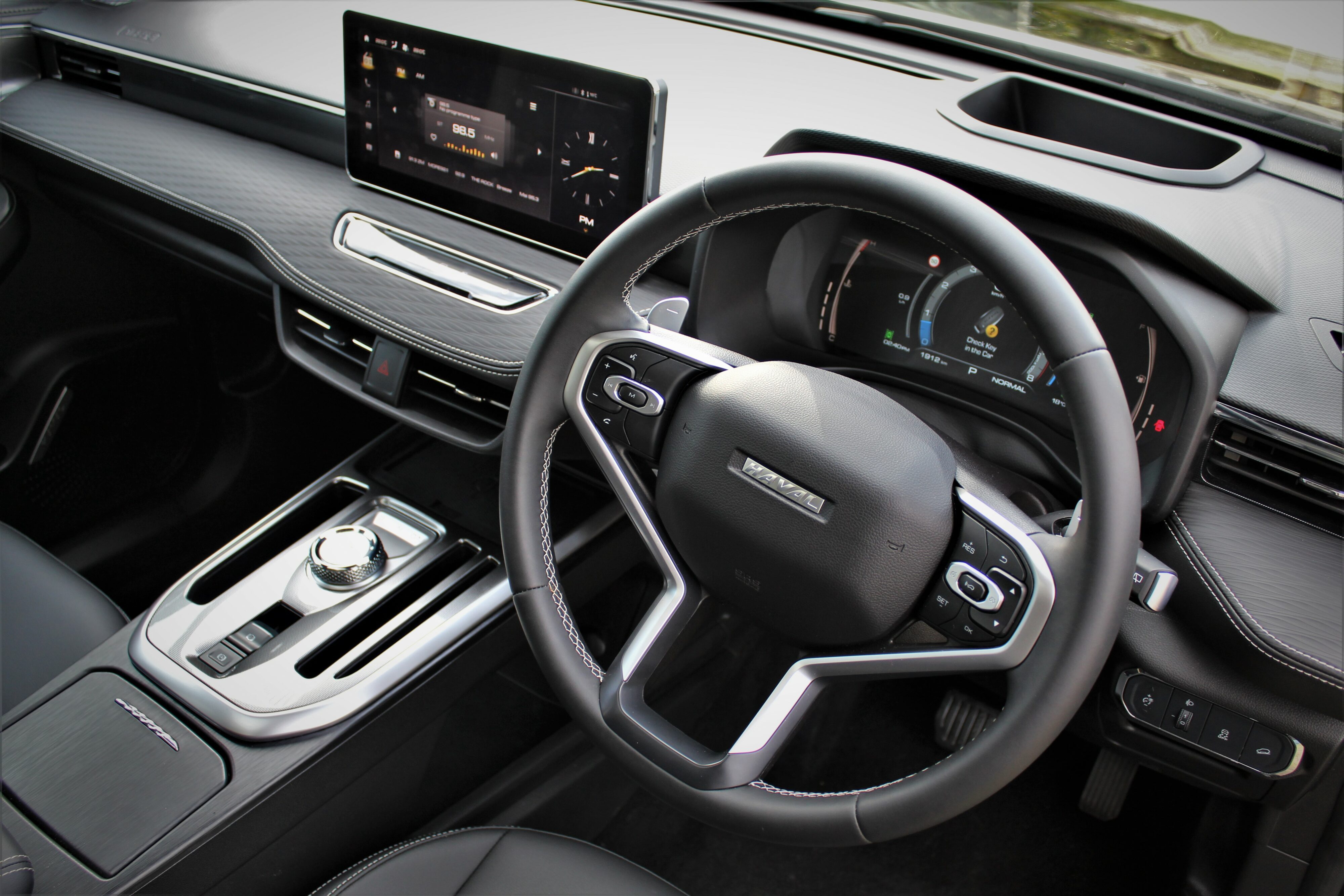 The circular gear selector, while good to use, is not what one would call the most responsive. Engaging drive is met with a slight pause before forward motion is approved by the on-board butler. The same can be said of reverse, which is not ideal when negotiating a hasty reverse parallel park.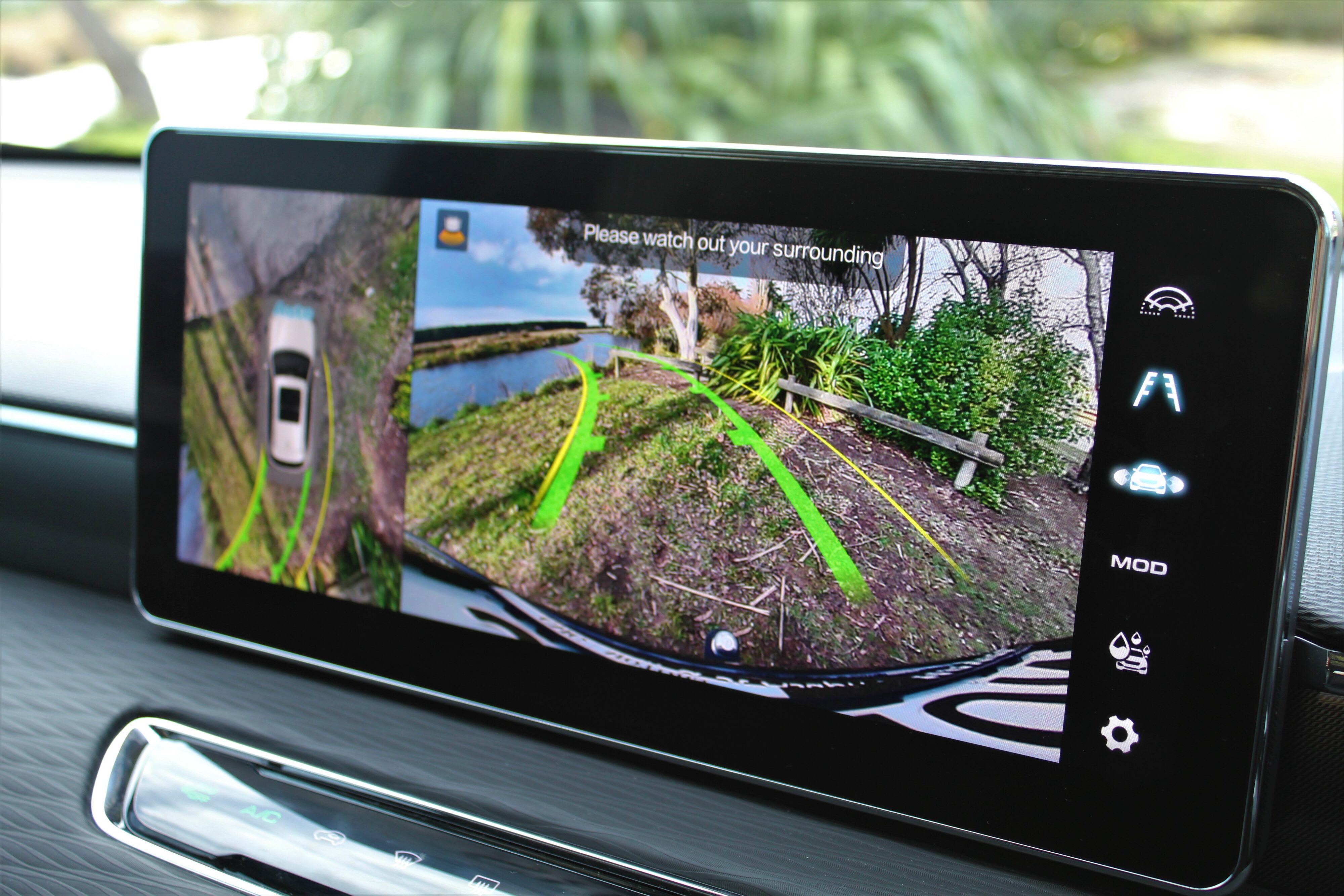 Engage the 1.5L turbo four pot, and while it is not the most grunty of power units, you can still get of the line with an adequate level of oomph. Those 230Nm of torque kick in at around 1700rpm and the delivery of power throughout the rev range is pretty decent. It also manages to be somewhat more refined than I was expecting. The seven-speed dual clutch gearbox shifts well on the way up and down, though if you are after a sporting drive by use of those small shift paddles, it's not worth it.
The Jolion is not a go-kart SUV, so the best thing to do is sit back to a sedate cruise and keep the gearbox in auto. Those underpinnings, oddly given the name Lemon, provide a supple ride and while things get a bit "life on the ocean wave" in the corners, it still tracks true enough.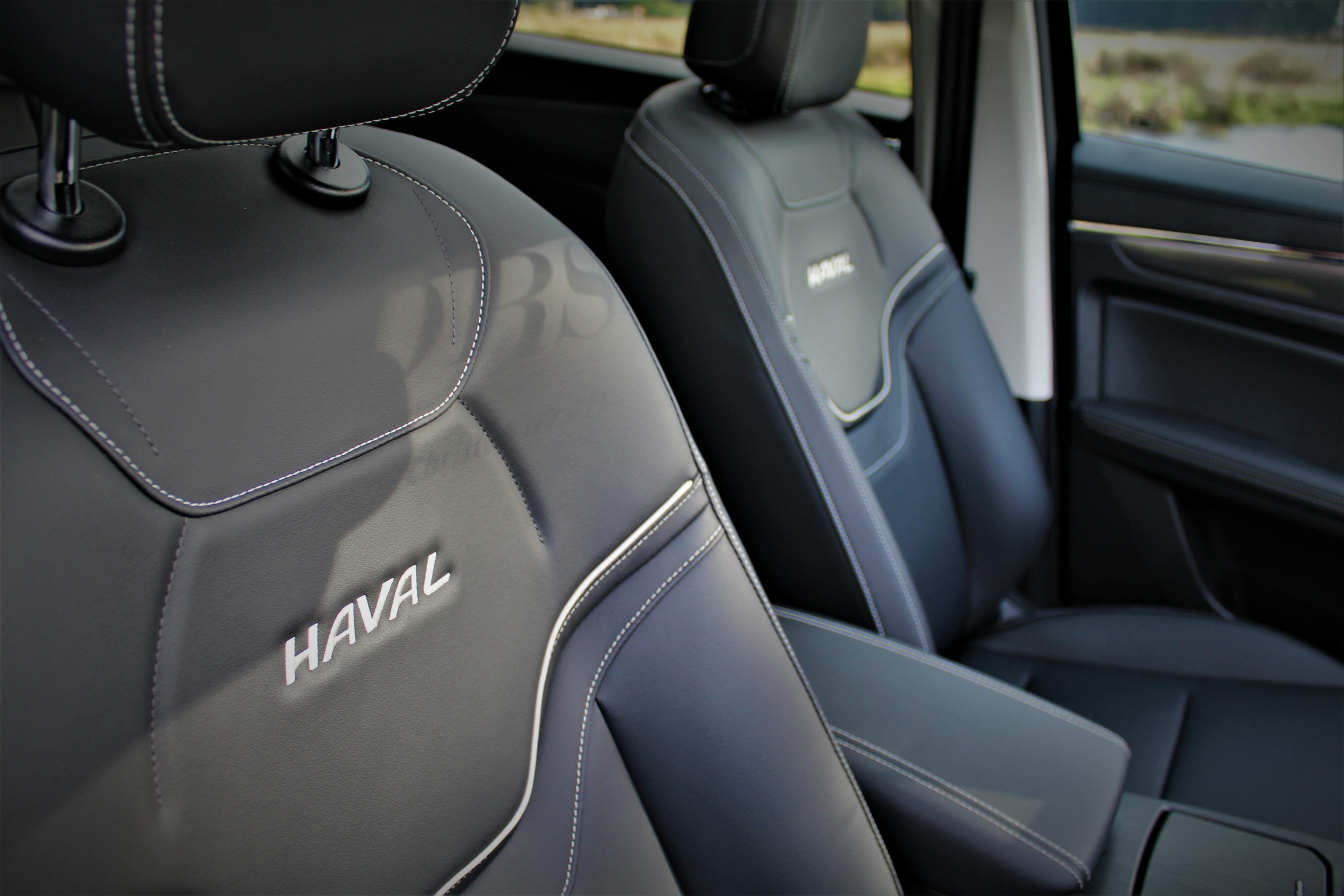 After a few days with the Haval Jolion I was surprised. While certainly not without its drawbacks, thanks to that price, generous levels of equipment, and its ability as decent driving urban SUV with a five-year warranty, the Jolion makes a lot of sense. Its not brilliant, but when those previous mentioned aspects are considered, its still good enough.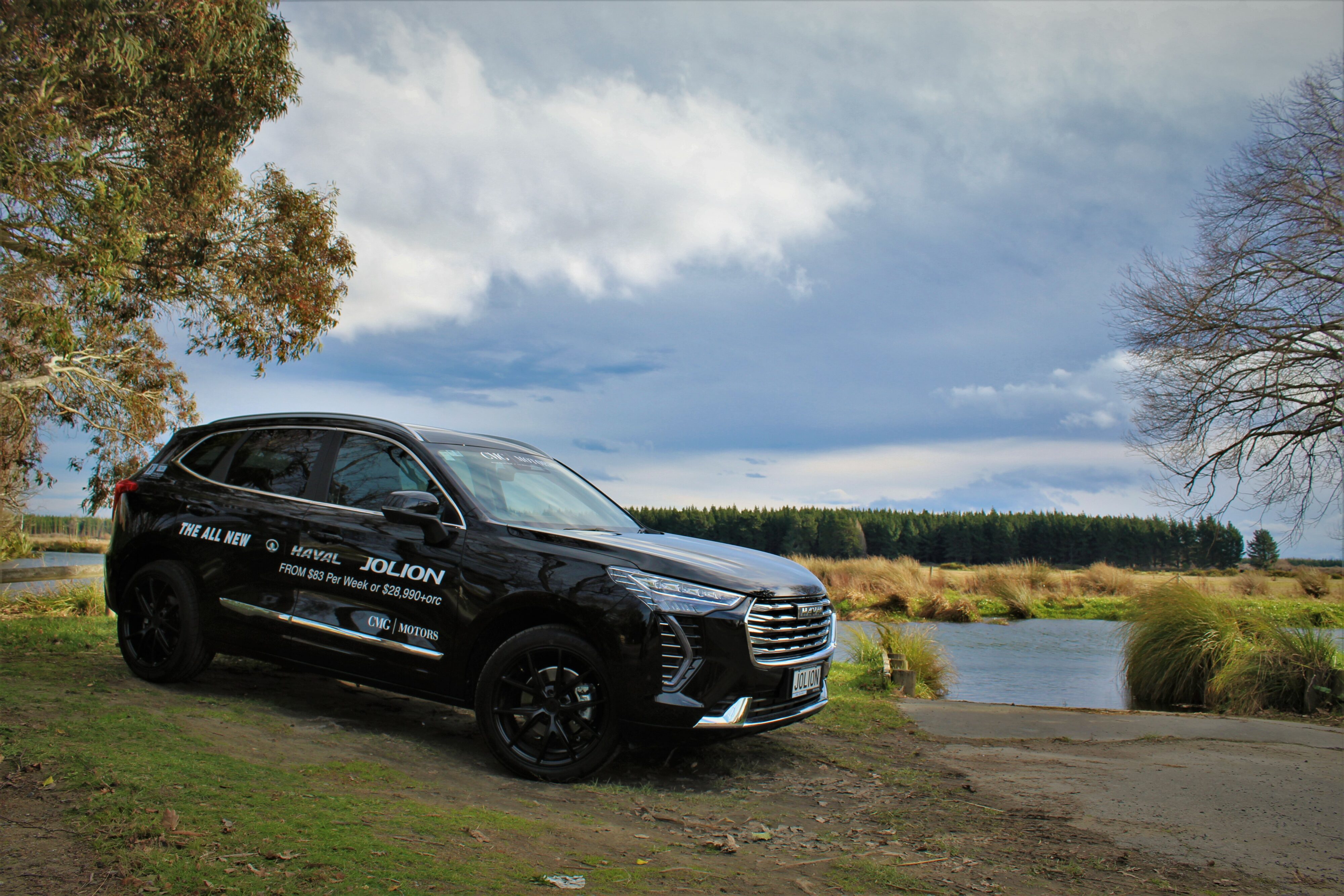 RATING: 3/5