SUV-come-coupes seem to all the rage at the moment. While we usually associate the likes of Mercedes and BMW with this niche market, its fair to say other marques are beginning to embrace it, but with a more down to earth price tag. The newest of these is Haval with their new H6 GT, a car which manages to inject a bit of flamboyance into their line-up of SUVs.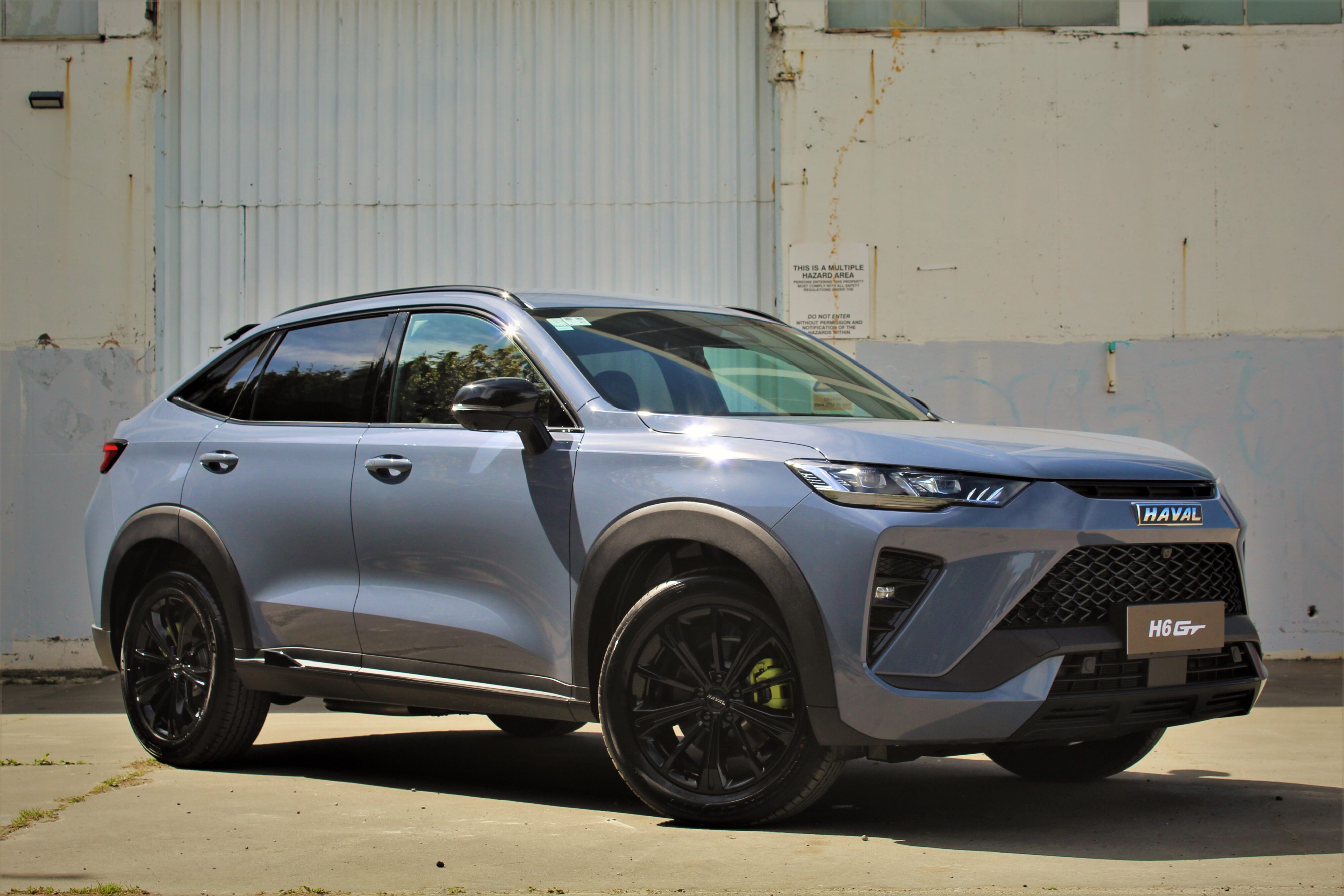 Straight off the bat, the H6 GT has two things in its favour. Its looks and its price. Let's begin with the former. When I saw the H6 GT for the first time, it was from a distance on the side of the road. At first, notions of "that looks like an Audi RSQ8" sprang to mind. After discovering it was the latest sporting offering from Haval, needless to say I was impressed to say the least.
It is a very striking looking vehicle from all angles. Lots of angles and sharp edges complement the now familiar sloping coupe lines from front to rear. The LED headlights also look more menacing when atop a plethora of scoops and that wide front grill. Its wider and longer than the regular H6 by 54mm and 74mm respectively.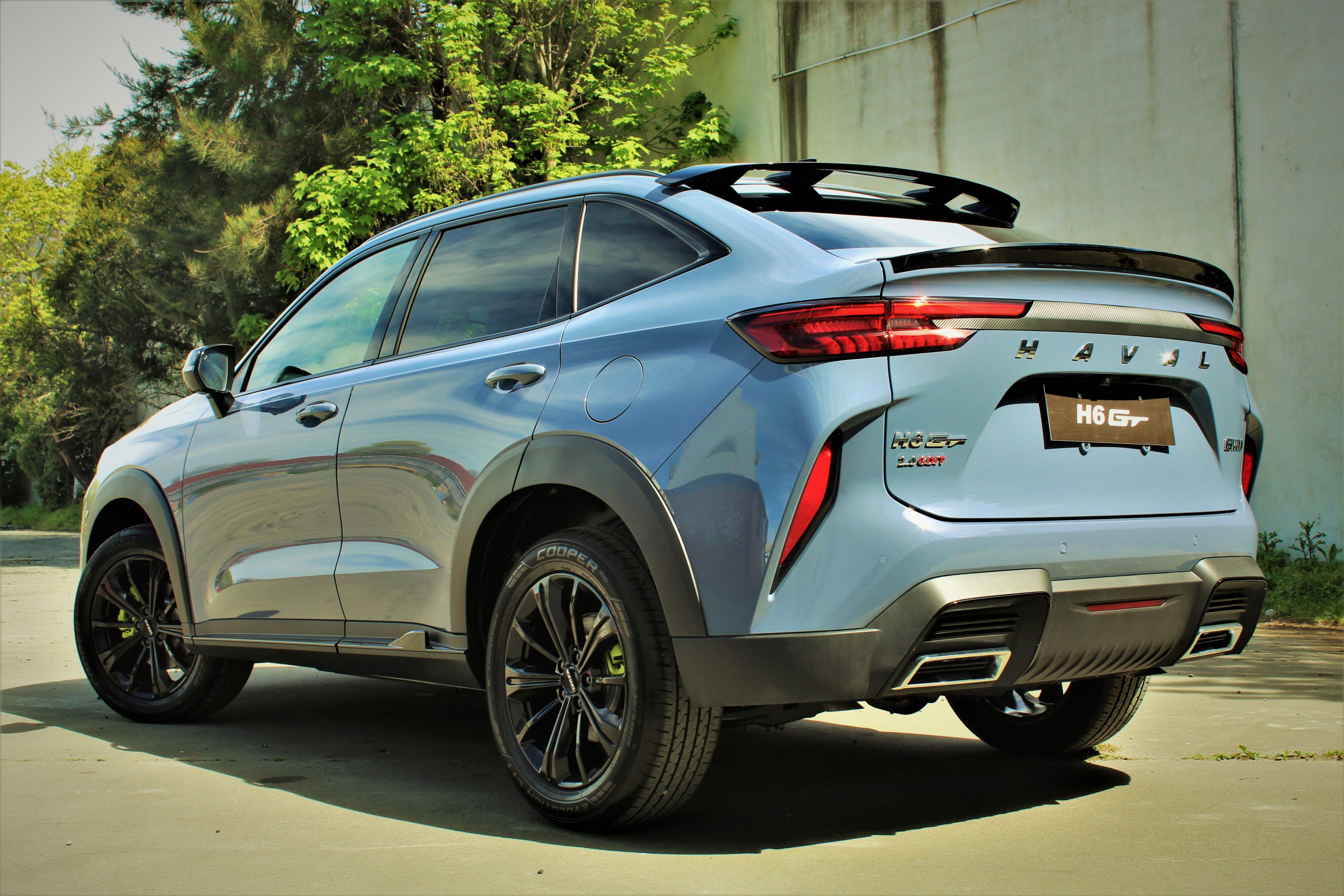 At the rear you get a carbon strip over the boot, a rear diffuser and not one, but two rear mounted spoilers. GWM gets extra brownie points here just by doing this, along with adding lime green brake calipers from within those blacked-out 19-inch alloys. Oh, and that colour is called Crayon Grey.
Now for the subject of price and it's a good un. The range is split into two spec levels, the Lux and the Ultra. The entry level Lux kicks things off at $42,990, while the Ultra will set you back $48,490. So, you essentially get a car which resembles something three times the price, but for less than $50k.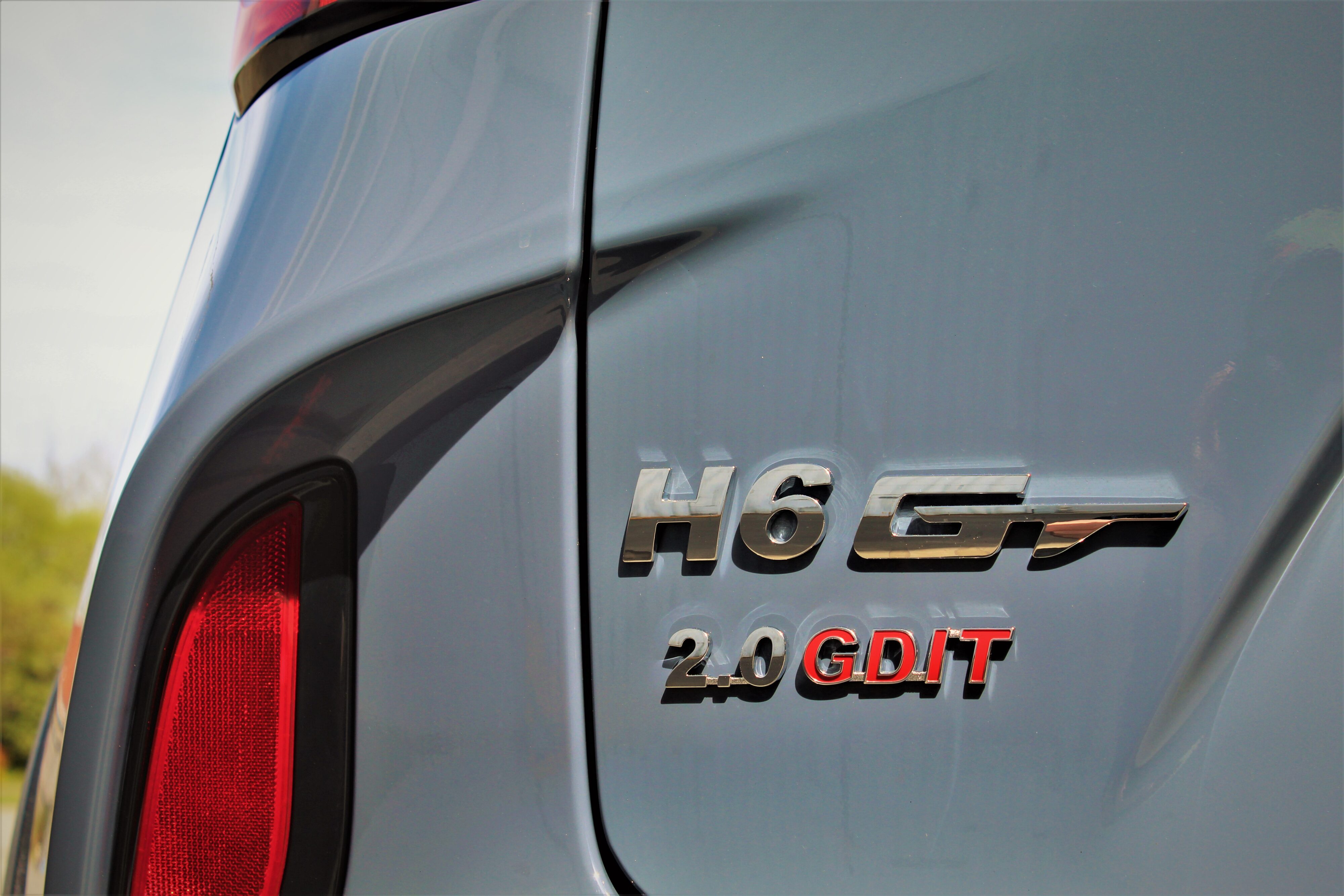 Both models are powered by GWM's 2.0L turbocharged four-cylinder petrol engine coupled to a seven-speed DCT automatic. Its not a powerhouse but still produces a respectable 150kW and 320Nm of torque. The Lux gets 2WD and if you want AWD, you will have to get the Ultra. Either way, Haval claims a combined fuel figure of 8.4L/100km. A hybrid option would also work wonders here, its pure ICE or nothing.
Inside its very much a case of Haval interior déjà vu. However, it doesn't take long to notice some extra sporty additives to your rather spacious surroundings. The GT embossed front seats are a nice touch, not to mention offer sumptuous support and comfort. There is also plenty of carbon-esque bits and lots of Alcantara scattered about the place.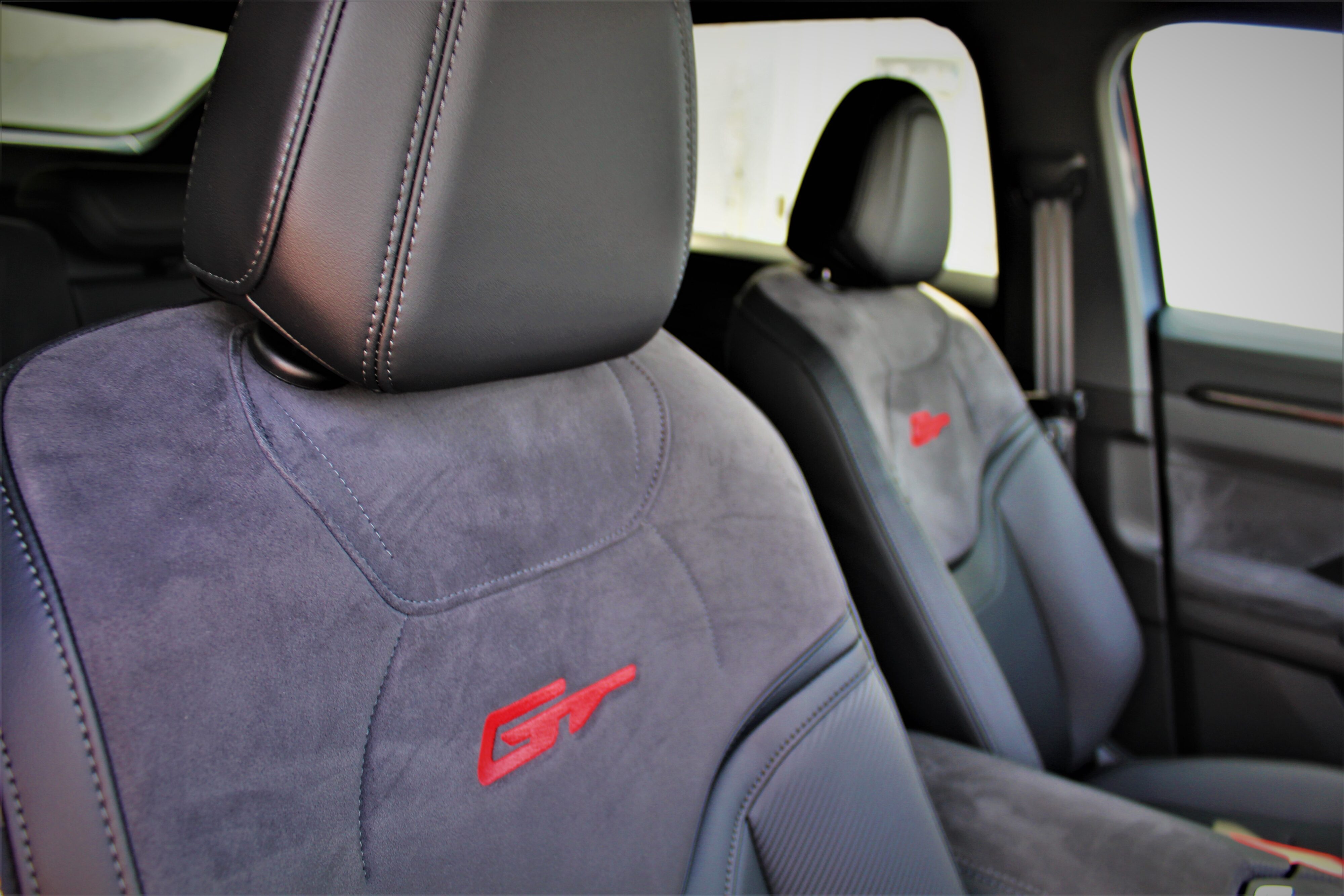 The H6 GT's kit list is very generous. Things like a 10.25-inch colour touchscreen infotainment system, an LCD instrument cluster of the same dimensions, intelligent cruise assist, autonomous emergency braking, lane keep warning, blind spot monitoring, a 360-degree camera with a very clear and concise picture and dual zone climate control.
Opt for the Ultra if you want extra goodies like an electric tailgate, panoramic sunroof, wireless charging, heated seats, a larger 12.3-inch infotainment screen, a head up display, heated steering wheel and rear cross traffic alert.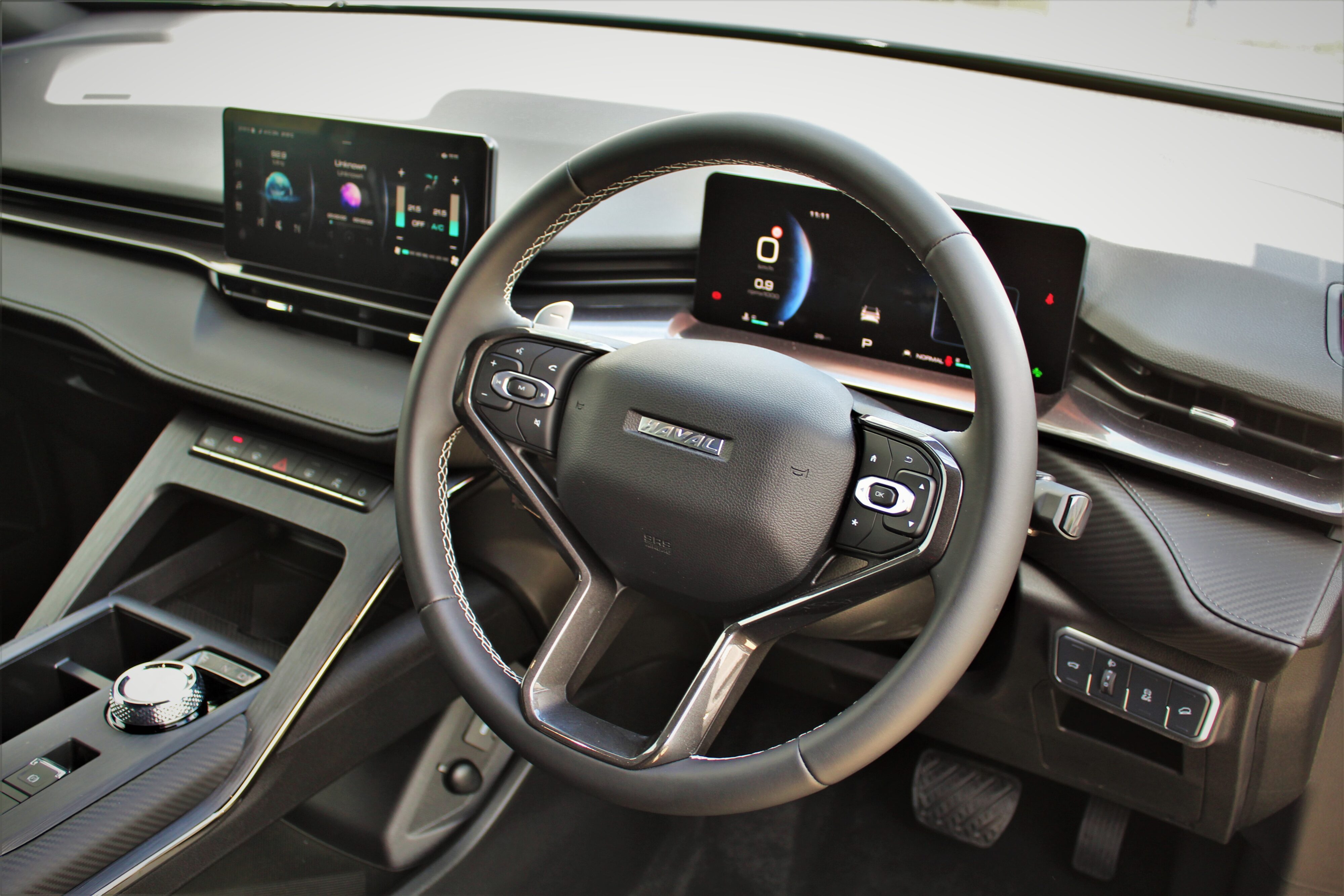 Certain toggle switches do feel somewhat second rate but the way everything is put together still deserves recognition. There is still the same level of storage compartments by way of that floating centre console and rear head and legroom are ever so generous. The boot is quite a shallow one but also manages to be quite long, so you can still store a decent 392L of whatever.
Get moving and that 2.0L turbo four pot puts its power down really well. It's an eager power unit and offers plenty of pulling power throughout the rev range. Its happy place while in Normal or Eco mode is on a motorway cruise. Here it settles down and a linear torque delivery keeps the momentum well. The ride is also supple and there isn't much in the way of road noise at all.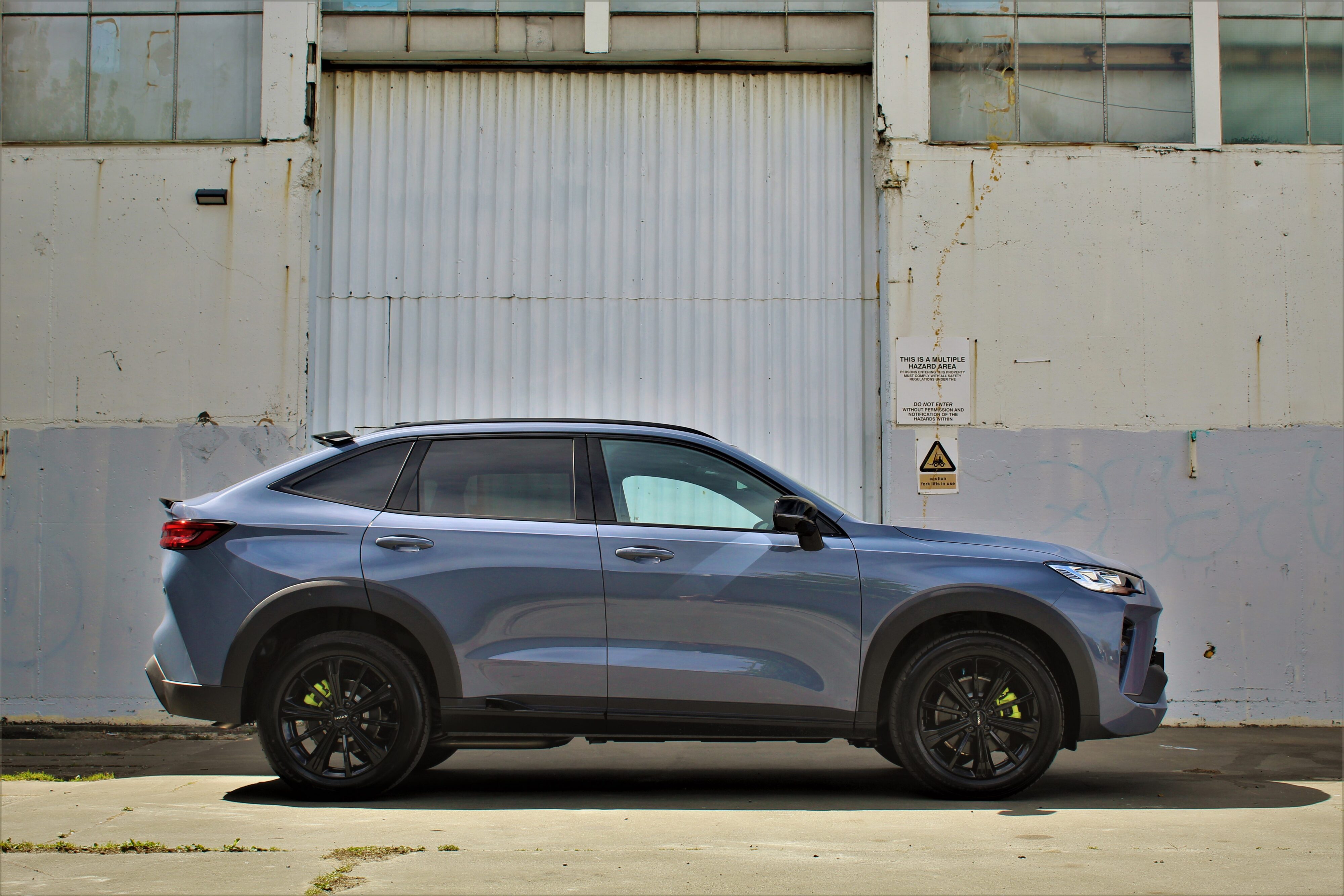 However, the seven speed DCT box is not what I would call the most refined transmission out there. Its fine in auto, but flicking up and down on the paddles from gear to gear is not as crisp as I would have liked, especially on the way up.
Things do change when you change over to Race mode. Yes, you read that right. The H6 GT has Race mode, the first of its kind in anything with a Haval badge. It's a bit of a hoot too. Activate this via the infotainment system and the LCD instrument cluster changes to display a speedometer and rev counter, the revs rise and the exhaust gets louder, emitting an angry four-cylinder burble which would be equally at home in a Euro hot hatch, let alone a SUV coupe.
The differences between Race mode and Sport mode are not vast, but it did result in a few grimaces from yours truly. This was mostly down to that angry engine note. It's a decent handler too with body roll kept minimal. The steering feel can be altered to increase feedback, but some extra weight to it would have been nice.
That said, the Haval H6 GT is probably the most characterful Haval out there. It's as if GWM just said, "let's have a bit of fun with this one." Yes, the transmission is a tad rough around the edges, but throw in that price tag and the level kit, not to mention its striking chops, the H6 GT is fun family ride and certainly very capable in more ways than one.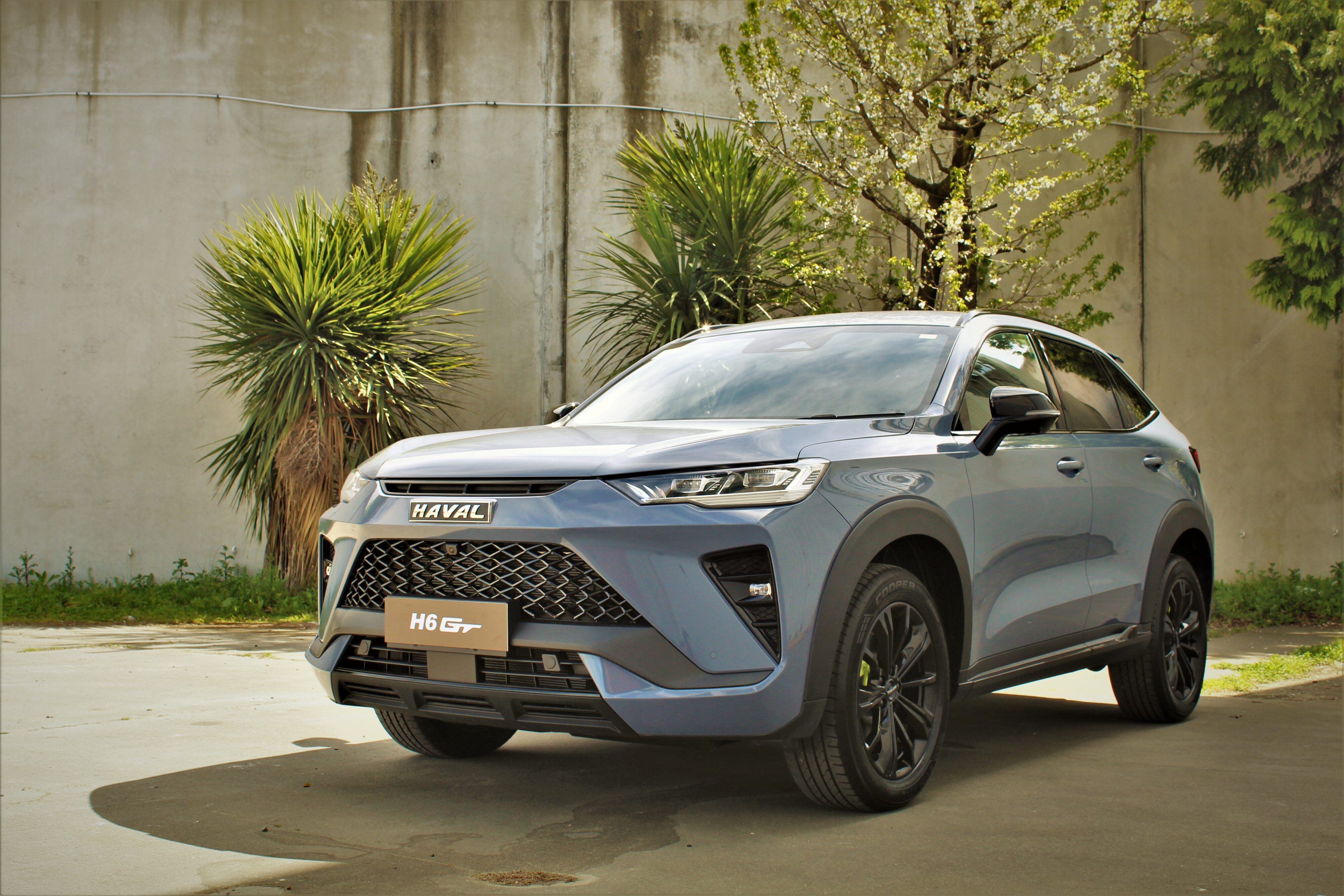 RATING: 7.5/10