Doesn't time fly when you enjoy yourself. Such is the case with the Lotus Elise. It seems like just yesterday when the pet project of Lotus engineers Julian Thompson and Richard Rackham was unveiled in 1996 to a stunned public. Called the Elise, after then Lotus and Bugatti chairman Roman Artioli's daughter, it sparked a return to form for the Hethel based brand. A form which founder Colin Chapman described as "simplifying and adding lightness." It single handedly saved Lotus from the abyss and enthralled all who drove it.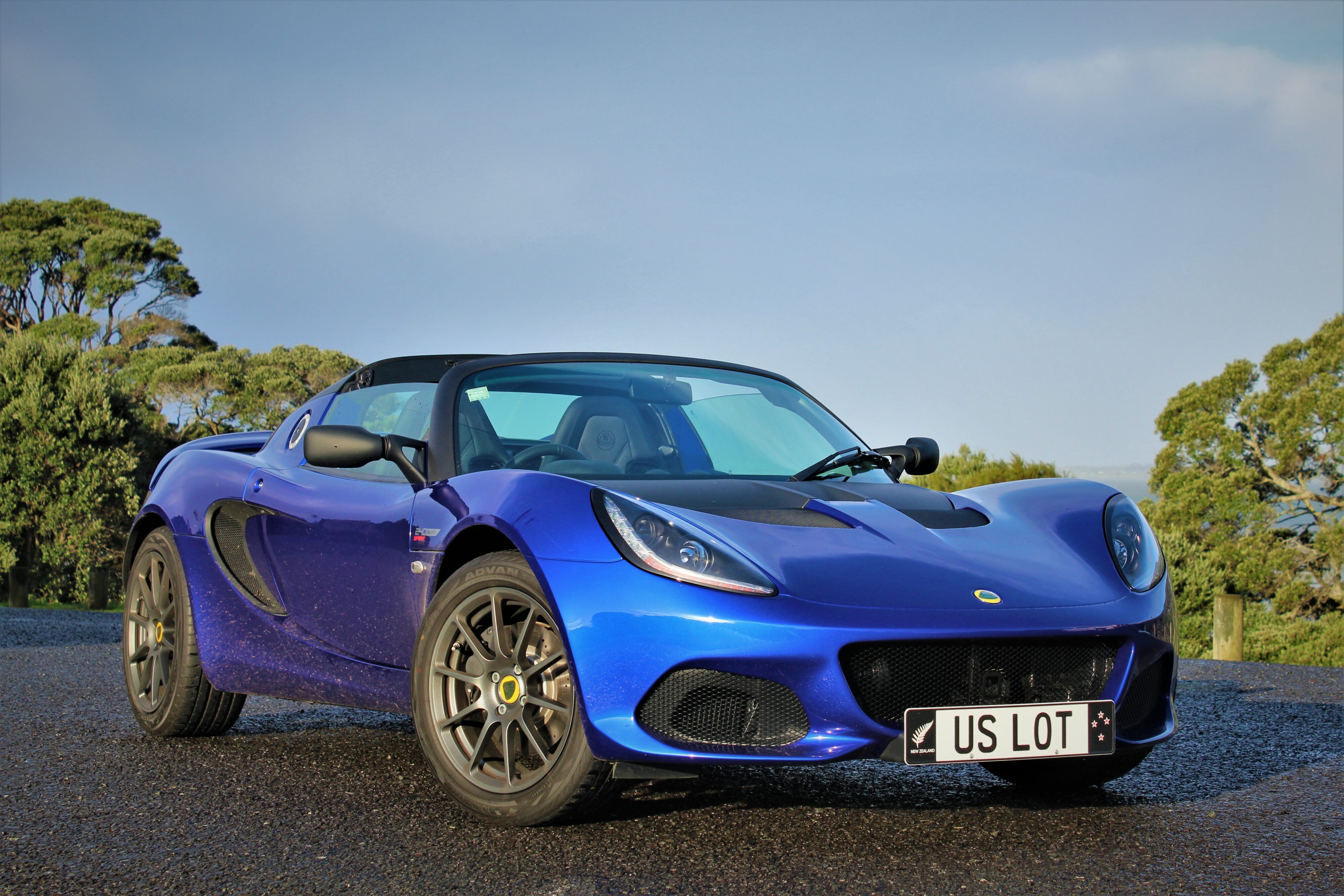 Fast forward 25 years and three generations the later, the Elise's final chapter has been written and it's called the Elise Sport 240 Final Edition. With Lotus aimed at an all-electric future and production of the Elise and Exige only recently coming to an end, it was time to experience the end of an era.
The Elise Sport 240 Final Edition looks very much like an Elise should. It still retains the same basic silhouette with all the scoops, ducts, diffusers and other design cues passed on and marginally tweaked from generation to generation. It has grown since birth, but at 3824 mm long, 1117 mm high and sitting at 1711mm wide, by modern sports car standards, it is still quite compact. That curvaceous composite body houses a lightweight aluminium chassis and anthracite forged alloys, 16 inchers front, 17s at the rear.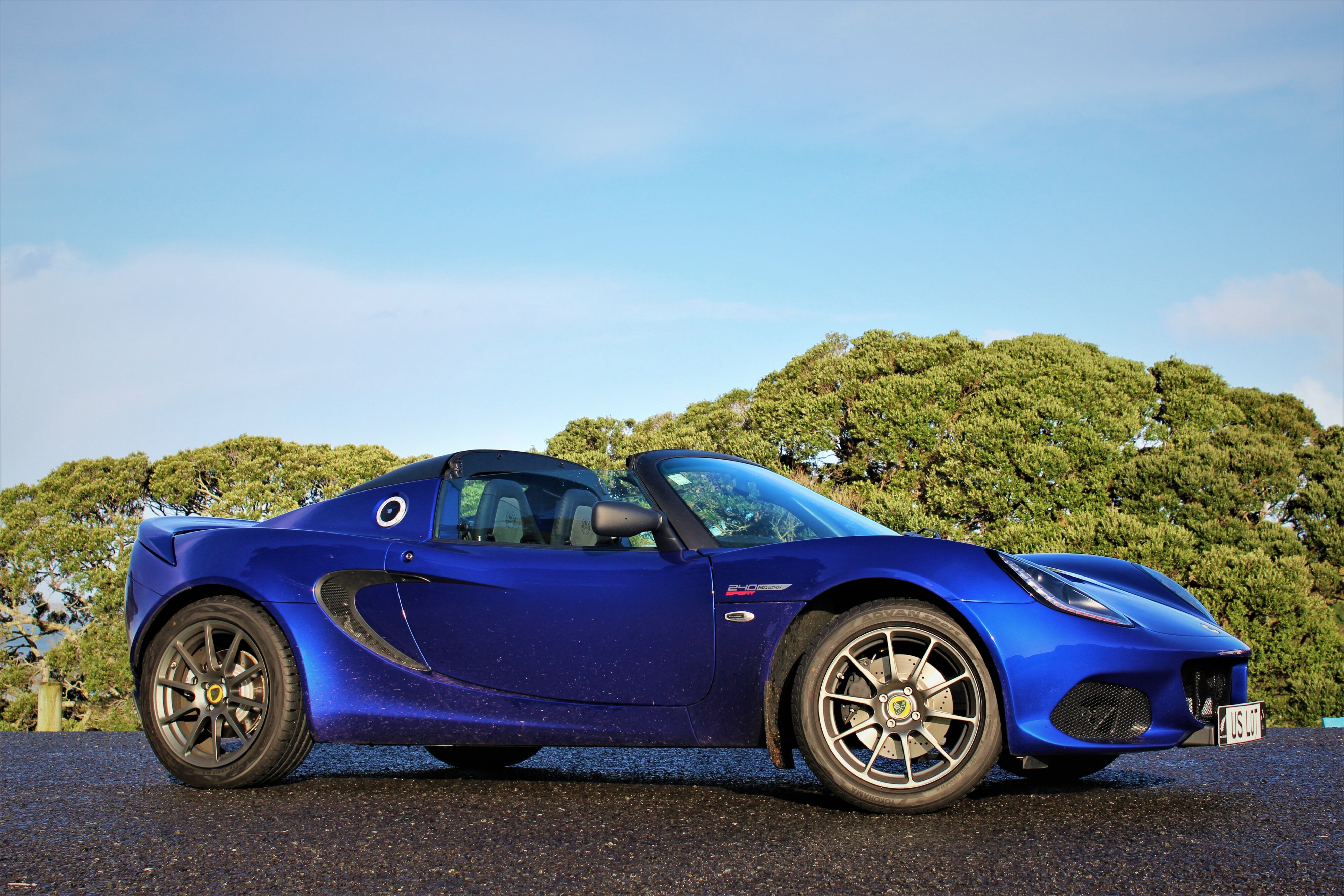 Power comes from a 1.8L supercharged four-cylinder petrol engine mated to a six-speed manual box. Yep, Lotus is still giving you the option of a third pedal and shifting cogs yourself. A power output of 179kW and 242Nm of torque is modest by modern premium sports car standards, but this is an Elise remember. Weighing in at 939kg, it gives a power to weight ratio of 194kW/kg. This equates to a zero to 100km/h sprint time of 4.5 seconds and a top whack of 237km/h. Lotus claim a combined fuel consumption of 7.8L/100km and 178g/km of CO2.
Any Elise owner will know there is a certain technique required for entry and exit. Due to the relatively high sills which leave you cocooned like few cars can, you must put your left leg in first with your foot close to the pedals. Second, shuffle your rear quarters into those sport seats and allow your right leg to follow suit. For getting out, it's very much the same process but reversed.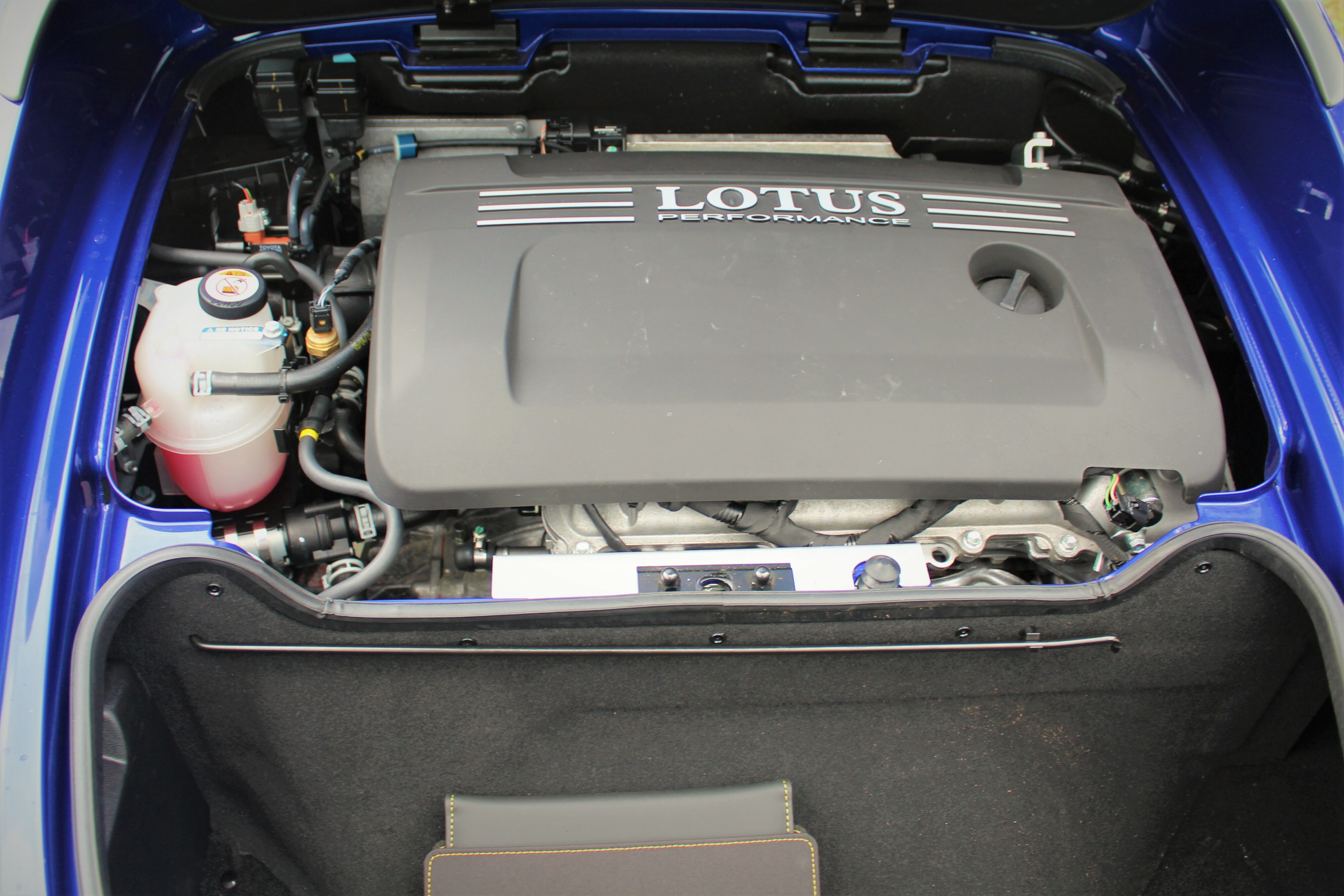 Once you are in though, you encounter probably one of the most perfect driving positions of any car. That small three spoke sports leather wrapped steering wheel with that large Lotus emblem staring at you is perfectly tailored for any manner of mitts. The sports bucket seats hold one in firmly in place and due to its compact dimensions, reaching over to lower the passenger electric windows is easy. I suppose with two lankier people in place things would get rather snug but headroom still isn't bad.
Ahead of you sits the new digital TFT instrument cluster which displays your engine revs, speedometer, naturally, engine temperature and fuel level. Change to Sport mode and the circular rev counter becomes a rev bar. Rev it out to the 7000rpm redline and you get a set of shift lights reminding you that changing up is advised.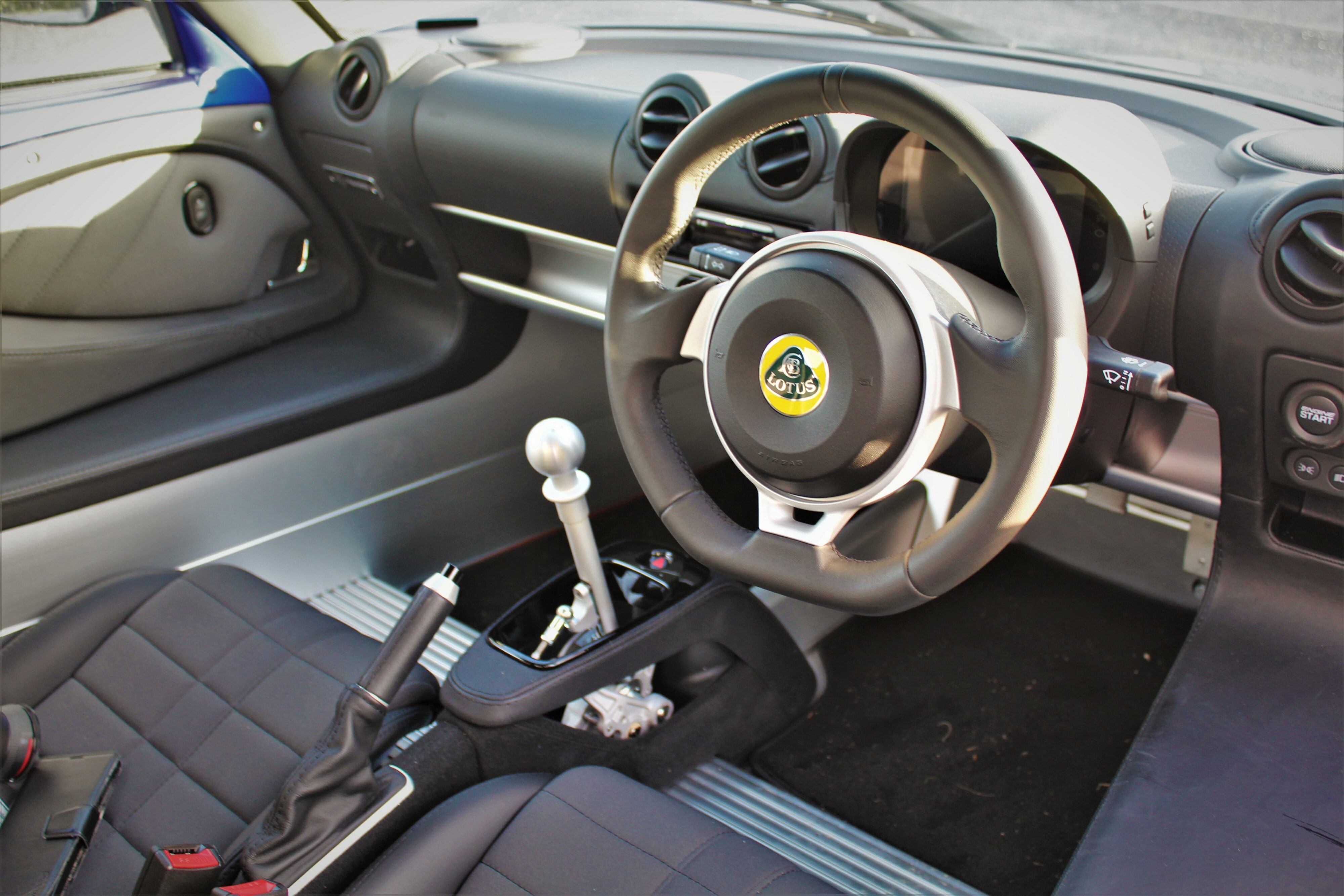 The only downside with the new TFT cluster over the previous Elise's analogue dials is it can be difficult to read when the sun is out. Also, if you have been driving in low light with the lights on, you have to turn the park lights off separately after you turn off main beam.
Now, you don't buy and Elise to be overwhelmed with interior accoutrements. In this Final Edition, you get air conditioning, a Sony stereo head unit, a Final Edition plaque on the passenger side, leather trim around the sills and that is pretty much it. Nothing is here to distract you from the drive. The Final Edition stays true to the Elise's philosophy inspired by the old Lotus brand ethos laid down by Chapman himself.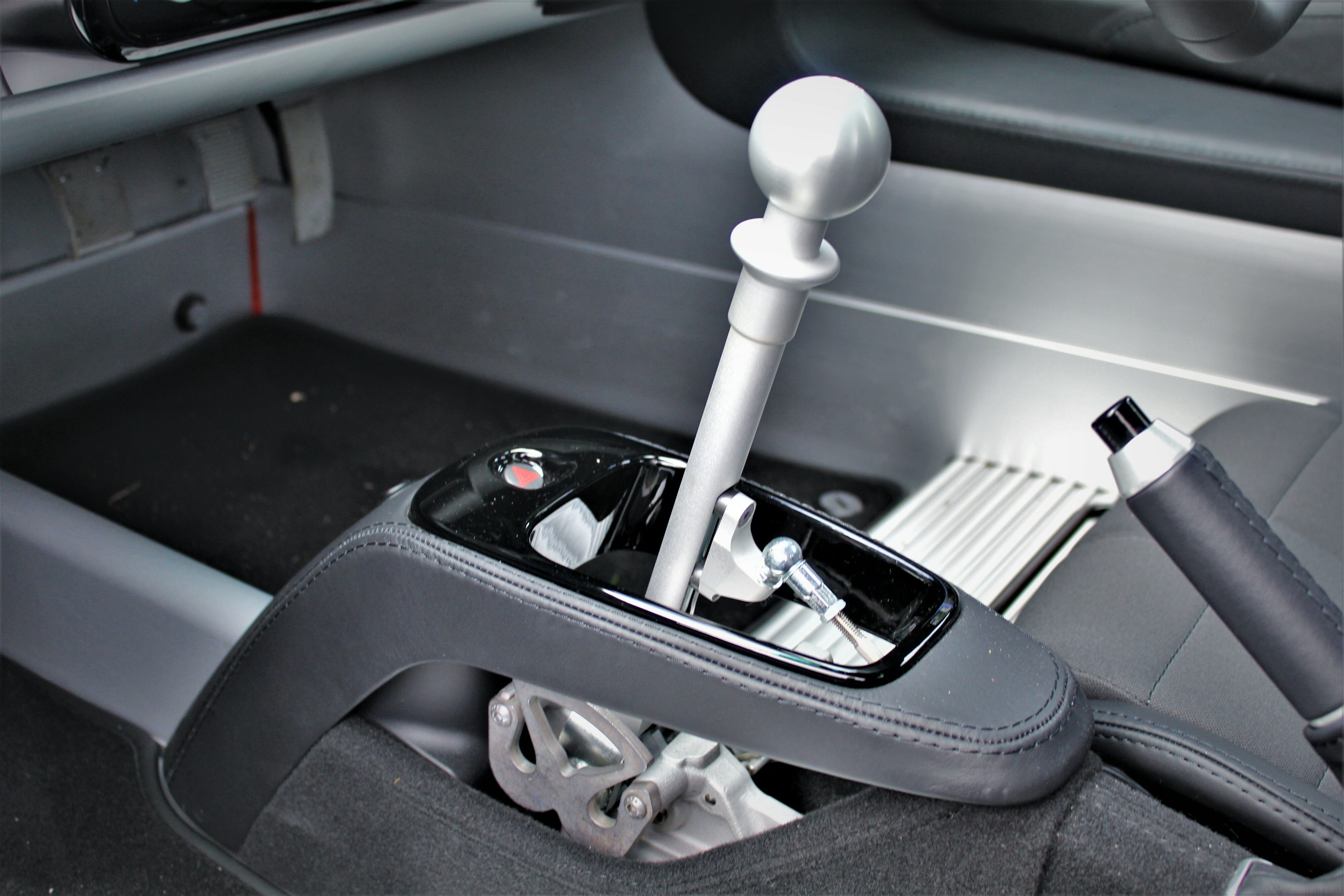 I have to say my favourite interior feature is the exposed gear linkage for the six-speed manual transmission. Its so cool seeing beautifully machined parts for the gear lever and transmission working in harmony every time you shift up or down. There is even a satisfying old school 'snick-snick' sound to accompany each change too.
Removing the roof is more physical exercise than simply pushing a button and waiting for 10 seconds for the car to do the rest. Now you can have your Elise with a hardtop, however the fabric roof fitted to my test car requires more elbow grease to take off. Unclip either side of the roof, roll the fabric top together and store it in the boot along with the horizontally mounted dual roof bars.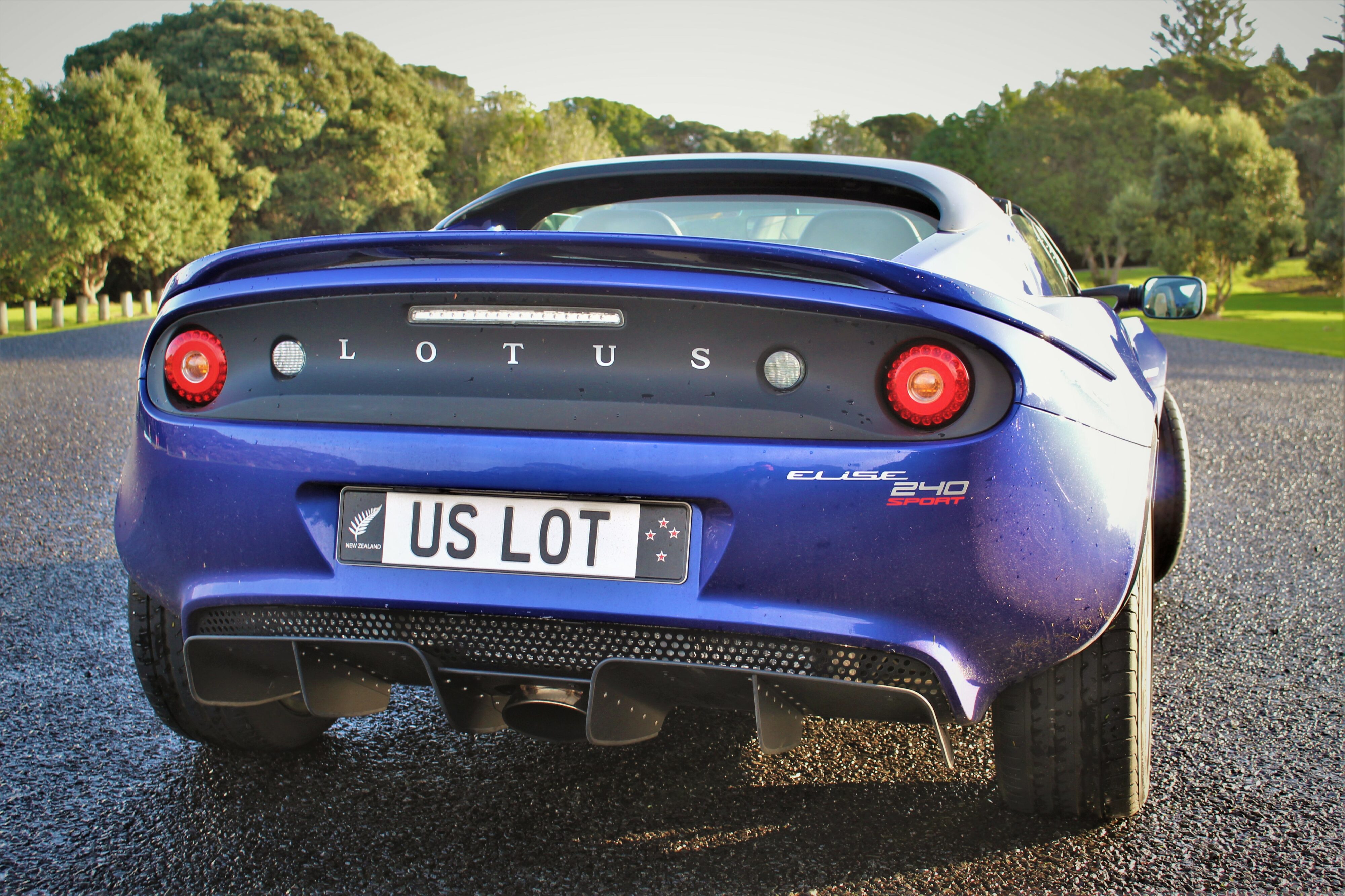 Yes, there is a boot, but its not what one would capacious. The roof fits snugly at the front of the boot and I managed to get a large bottle of Italian red in the boot and still have room to spare. It is really only suitable for an overnight bag or two at a squeeze. Then again, if you expect to do the weekly family shop if your lightweight Lotus, then this isn't the car for you.
Right, starting procedure. Turn key, immobilizer off, clutch in, press the engine start button and your immediate surroundings are filled, if only briefly, with that supercharged four pot making its presence known. It's a raspy, mechanical sound with the faintest supercharger whine completing the audible ensemble.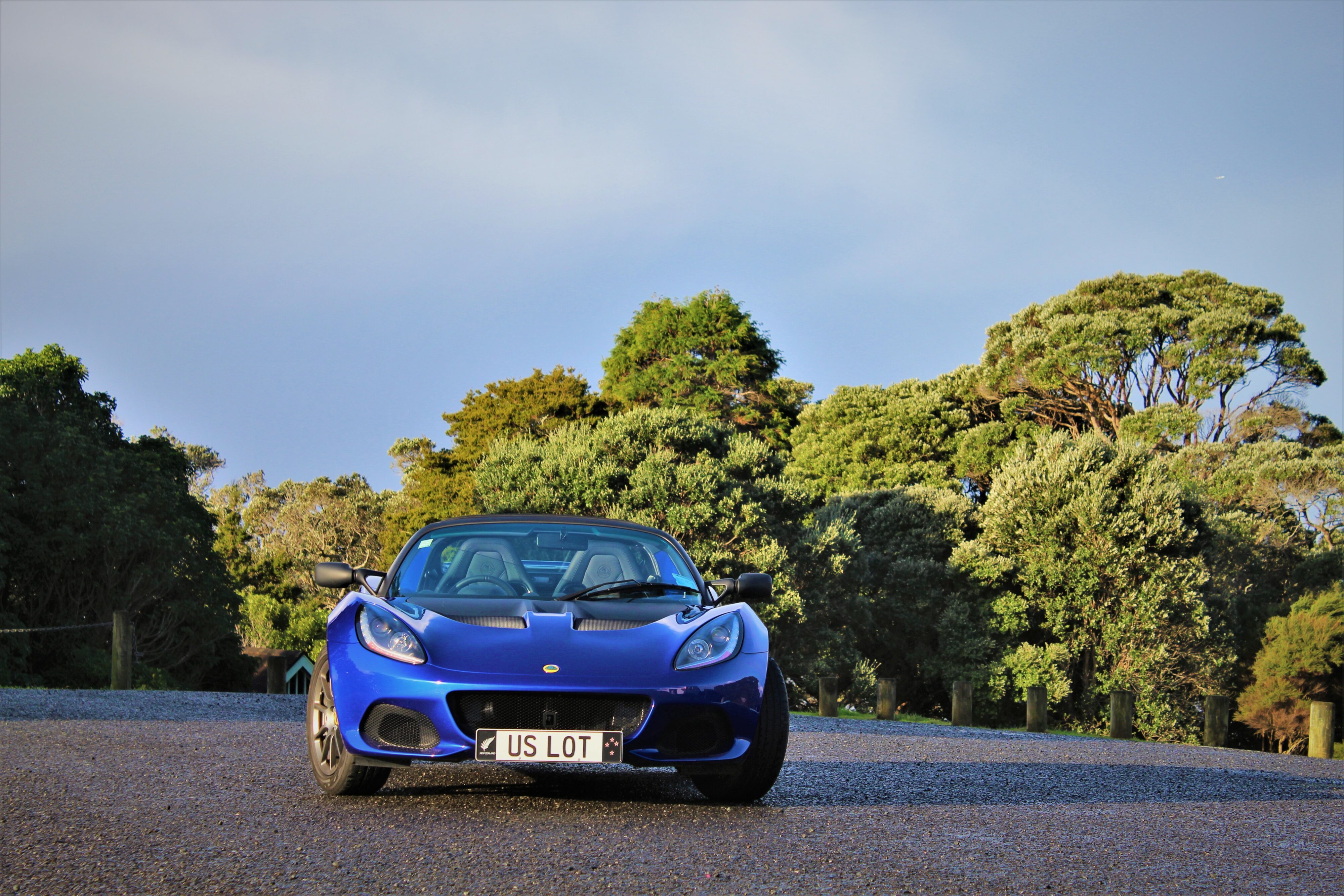 Move off and you find the clutch quite grabby at first, but once you begin to move through urban traffic you quickly get used to it. Because the Sport 240 has no power assisted steering, you would think it would be a heffalump to change direction when manoeuvring in tight spaces, but no. In fact, the weight gives you clear indication of where those front wheels are, but more on steering feel in a tick.
Look ahead and you see two pronounced front haunches and when I encountered a brief rainstorm, well, actually, it was more like a monsoon, the single windscreen wiper had its work cut out trying to keep forward visibility. Note, the photos you see were taken long after said rainstorm, hence why the roof is off.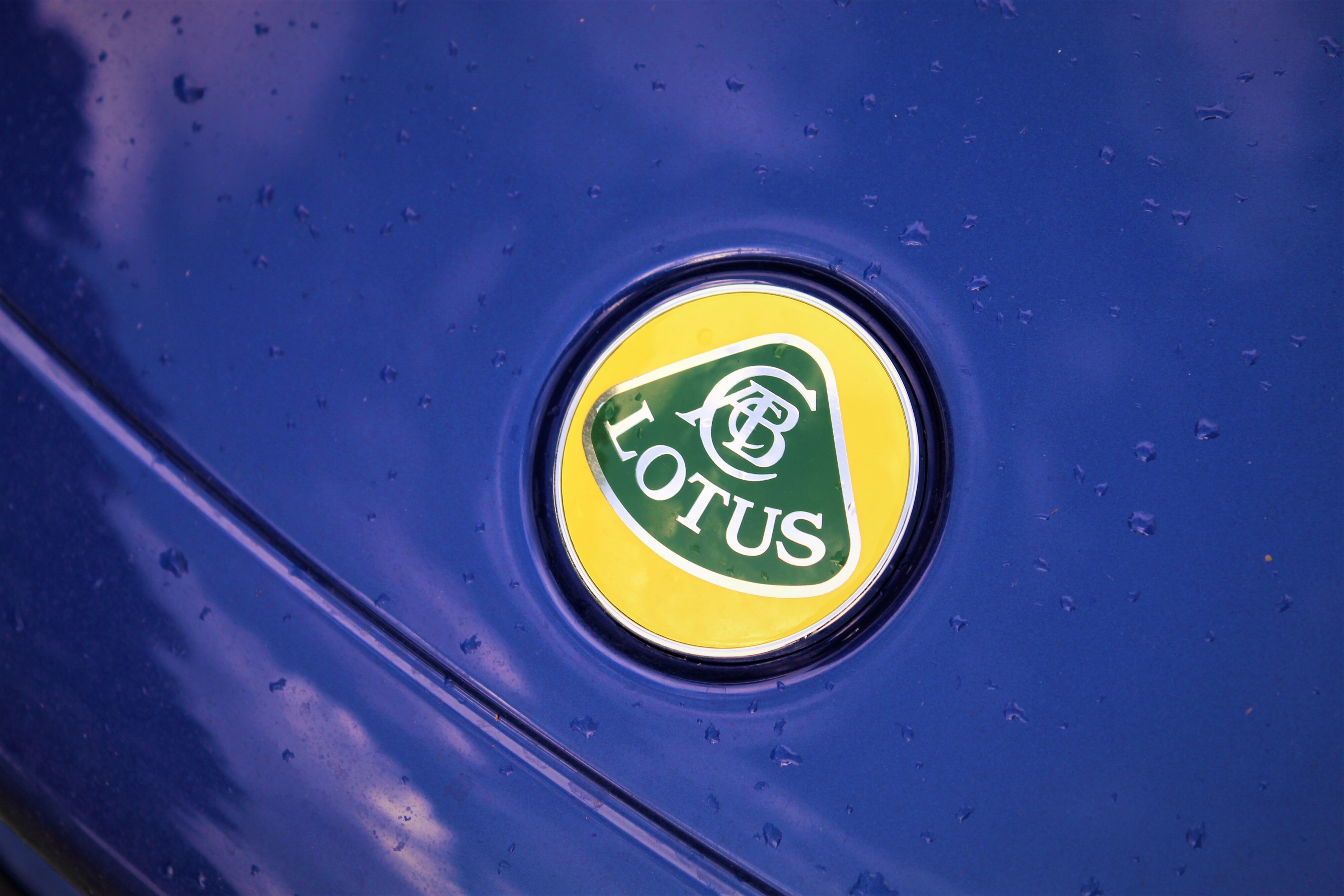 You do feel the bumps. However, despite being low to the point of that iconic chassis being the only thing between your rear posterior and the road surface, the Elise Sport 240 Final Edition is actually quite bearable. You can feel the change in road conditions very well and while the nose is low, I never once managed to catch it on speedbumps or driveway entries.
A motorway cruise is even pleasant enough. At 100km/h on SH1 heading south out of Auckland, it was actually quite civilized, probably more so than you may think. If your drive is a long one, then the Elise's 48L tank may result in you looking for a service station before you reach your destination. However, while certainly more than capable of a long drive, the happy place of this Lotus lies on your favourite piece of bendy bitumen.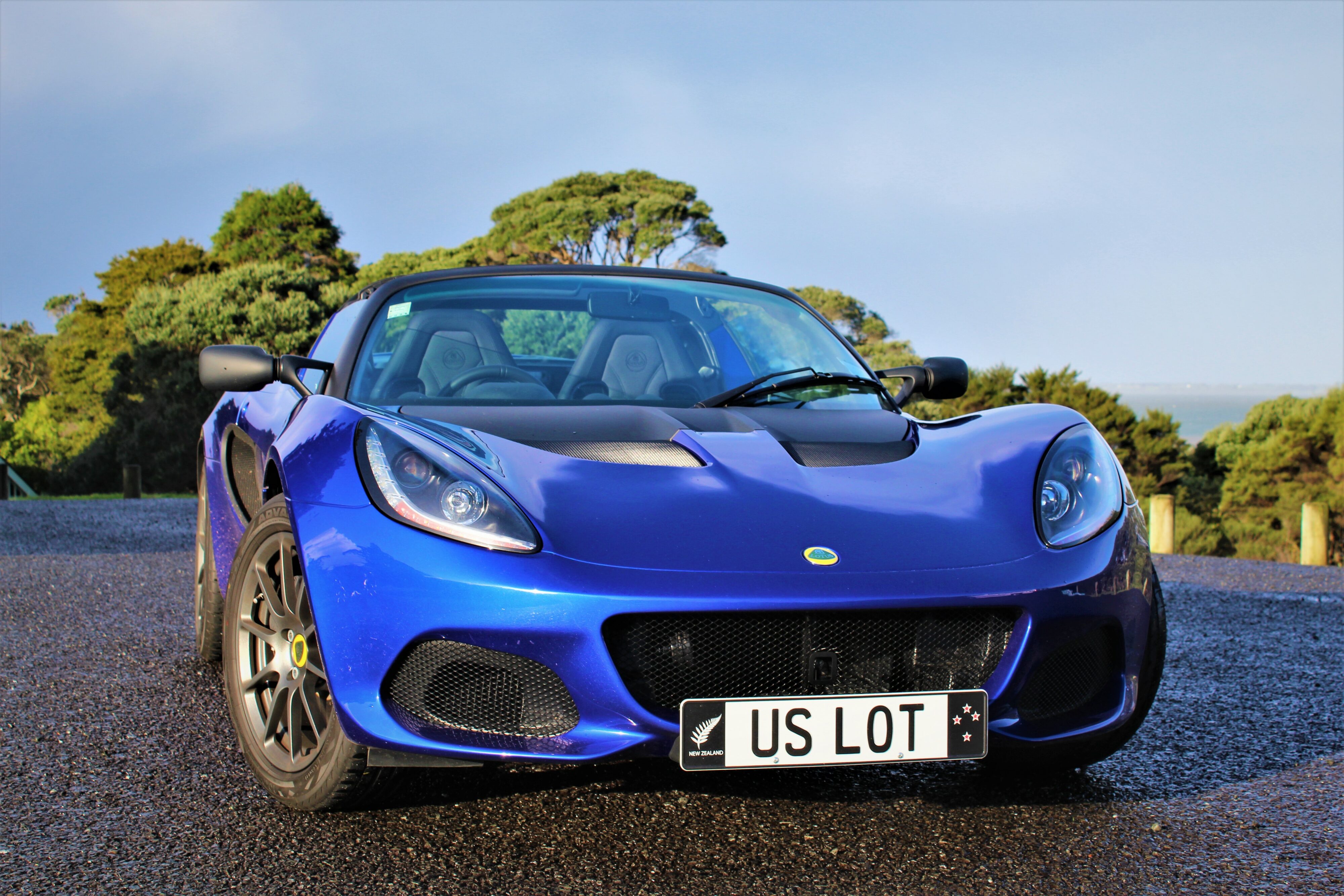 Flick over to Sport and the revs rise, drop down a gear, or two, mash the loud pedal into the firewall and it is well and truly playtime. The supercharged helps low down, but that four cylinder really thrives on revs. Earlier Elise's running the Rover K-Series engines had more low-down torque than the later Toyota sourced engines. Keep your foot up it and the revs above 2500rpm and the Elise's is still incredibly brisk.
Up through the gears, third, fourth, fifth, right up to around 6500rpm, the Elise just flies. The fact you are so low down only adds to the sensation of speed. The short throw gear-lever is like an old M1 Garand bolt-action rifle the way it selects the gears. It is so satisfying I found myself shifting up and down just for the sake of it.
So, what about the corners? Well to be blunt, it eats them, for breakfast, lunch and dinner. The aforementioned steering is so well weighted and so precise, there is an almost telepathic level of communication and feedback. Flicking left or right, the Elise is perfectly set up for pushing hard and cornering like a blowfly on a caffeine trip.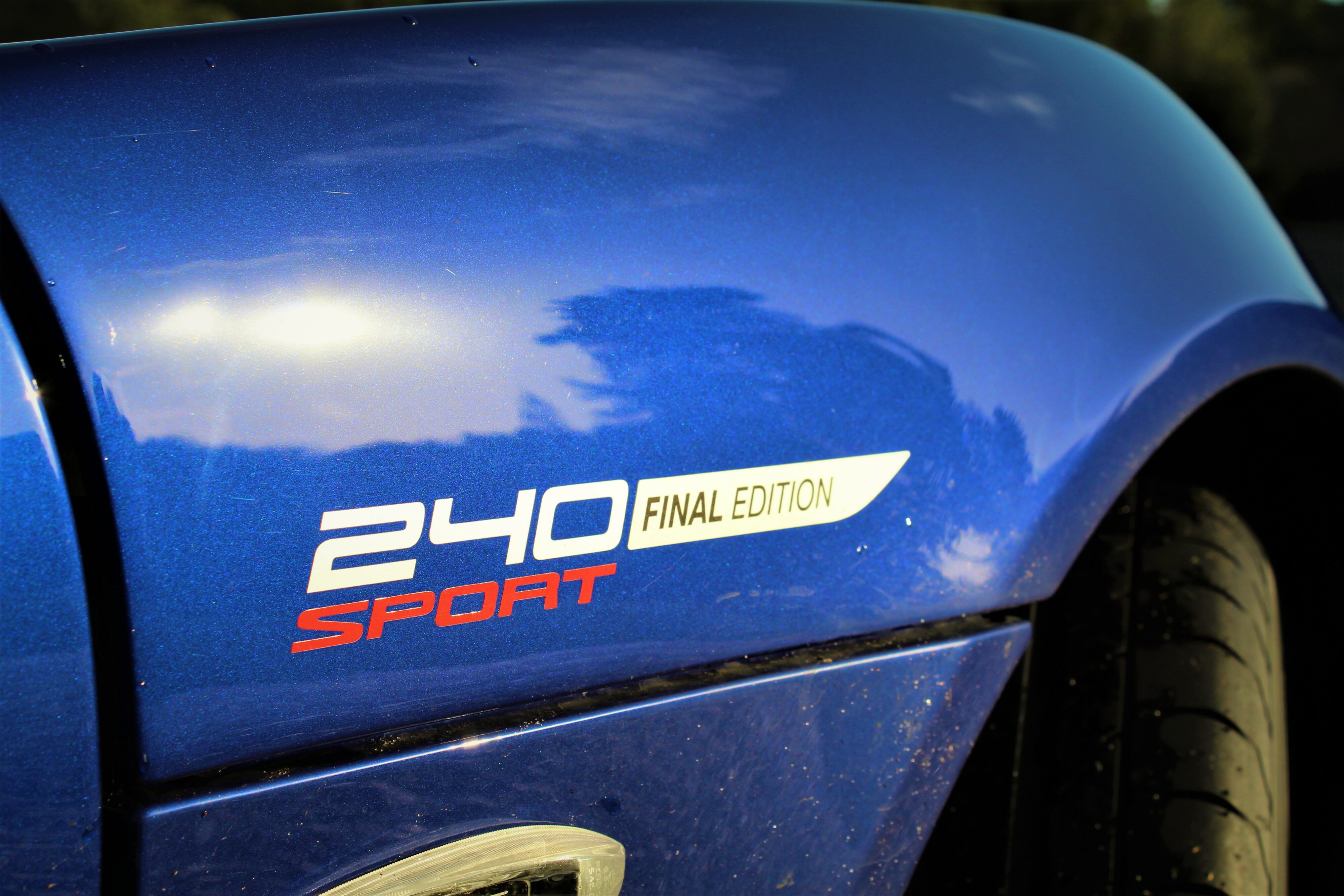 There is grip of epic proportions in the dry, but when it comes to the wet, it is best to dial it back to eight tenths. Wet roads, as I found out on a number of occasions, don't flummox the Elise and it can still eat up the bends better than so many cars in the dry, but it feels much more at home when the road it's on begins to dry out.
The Elise Sport 240 Final Editon has a base price of $94,300 plus ORC plus the government clean car fee of $623.50. It's up there, but the appeal of the Elise cannot be understated.Yes, the Elise cannot match the likes of the Mazda MX5 when it comes to creature comforts, but the Lotus was never about that to begin with. The Elise Sport 240 Final Edition is last of its kind and already a classic.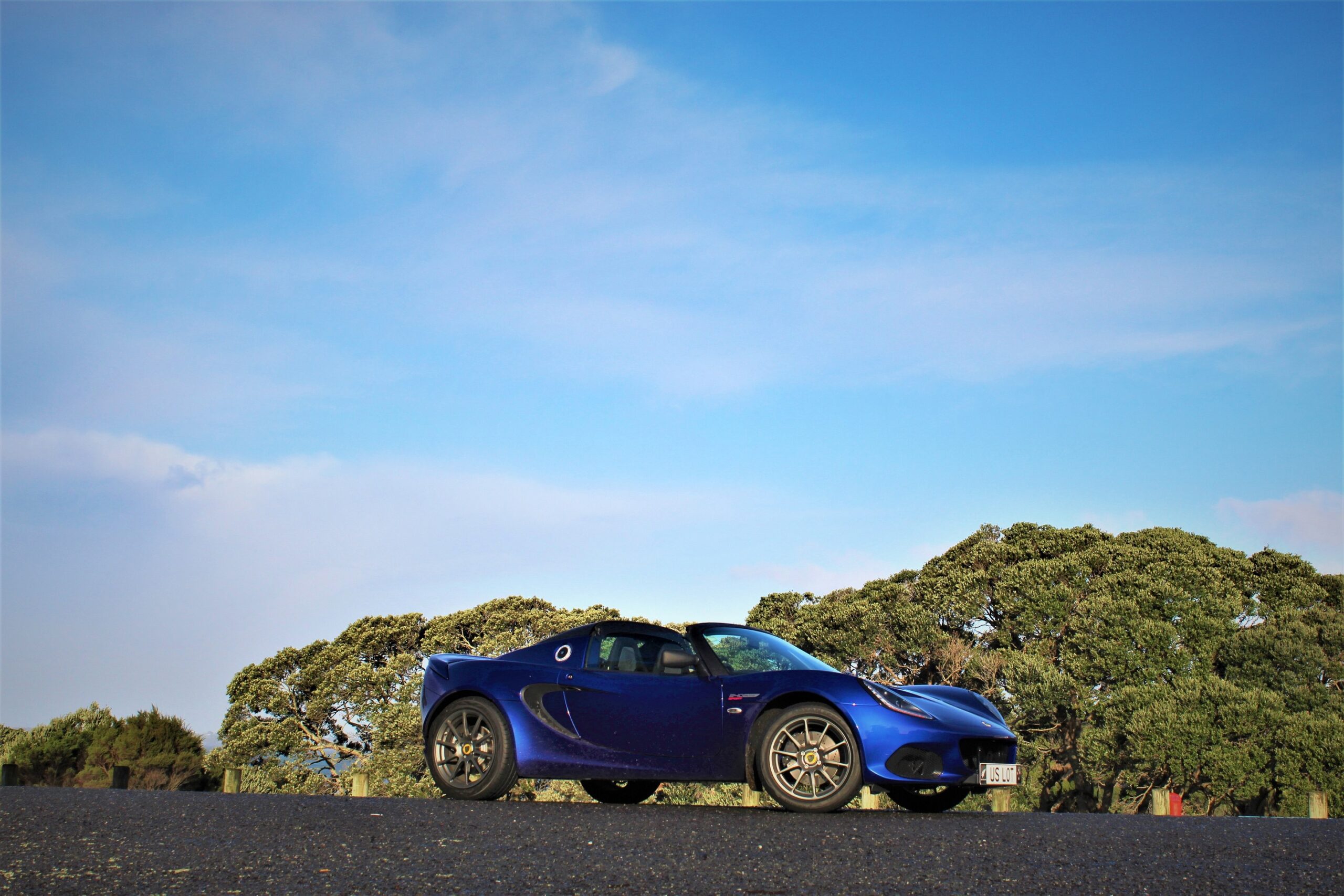 As Lotus prepares for the New Zealand arrival of the Emira and continues its journey towards an all-electric future, bagging a brand new Elise is very much a case of while stocks last. Once the remaining NZ new examples are gone, they are gone.
After 25 years, the Lotus Elise can still get under your skin. Welsh poet Dylan Thomas once wrote, "do not go gentle into that good night," and the Elise Final Edition could be summed up in very much the same way. It was never going to go quietly. The Final Edition is one heck of a swansong for, in my view, one of the all-time sport car greats.
RATING: 9/10
Special thanks to the team at Lotus Auckland.