With NZ borders still effectively closed there has been little to cheer about in terms of overseas experiences. Sure there's been a yacht race, the Wiggles and a stage show, but then a roadshow arrived from Stuttgart that wasn't just both heart racing and thrilling, but for the first time ever, was electrifying too!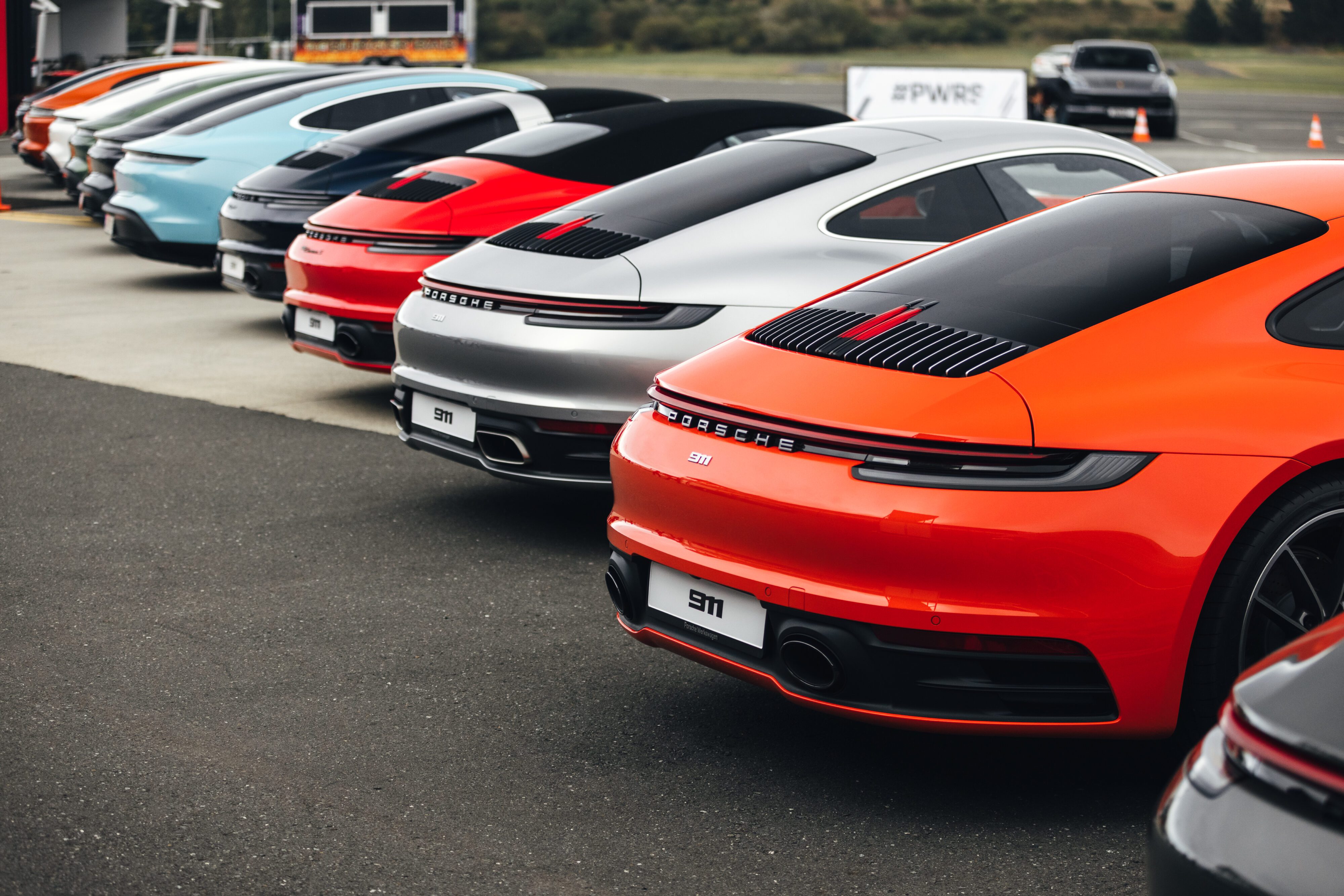 The Porsche World Roadshow is an international programme offered by Porsche AG that visits markets in the world that do not have a dedicated Porsche Driving School. Normally, the 26 brand new cars and 40-foot container full of VERY specifically packed point of sale gear would be escorted by a team of Porsche engineers and trainers, however, these are not normal times and the combined teams of Porsche NZ and Downforce NZ are not 'normal' people.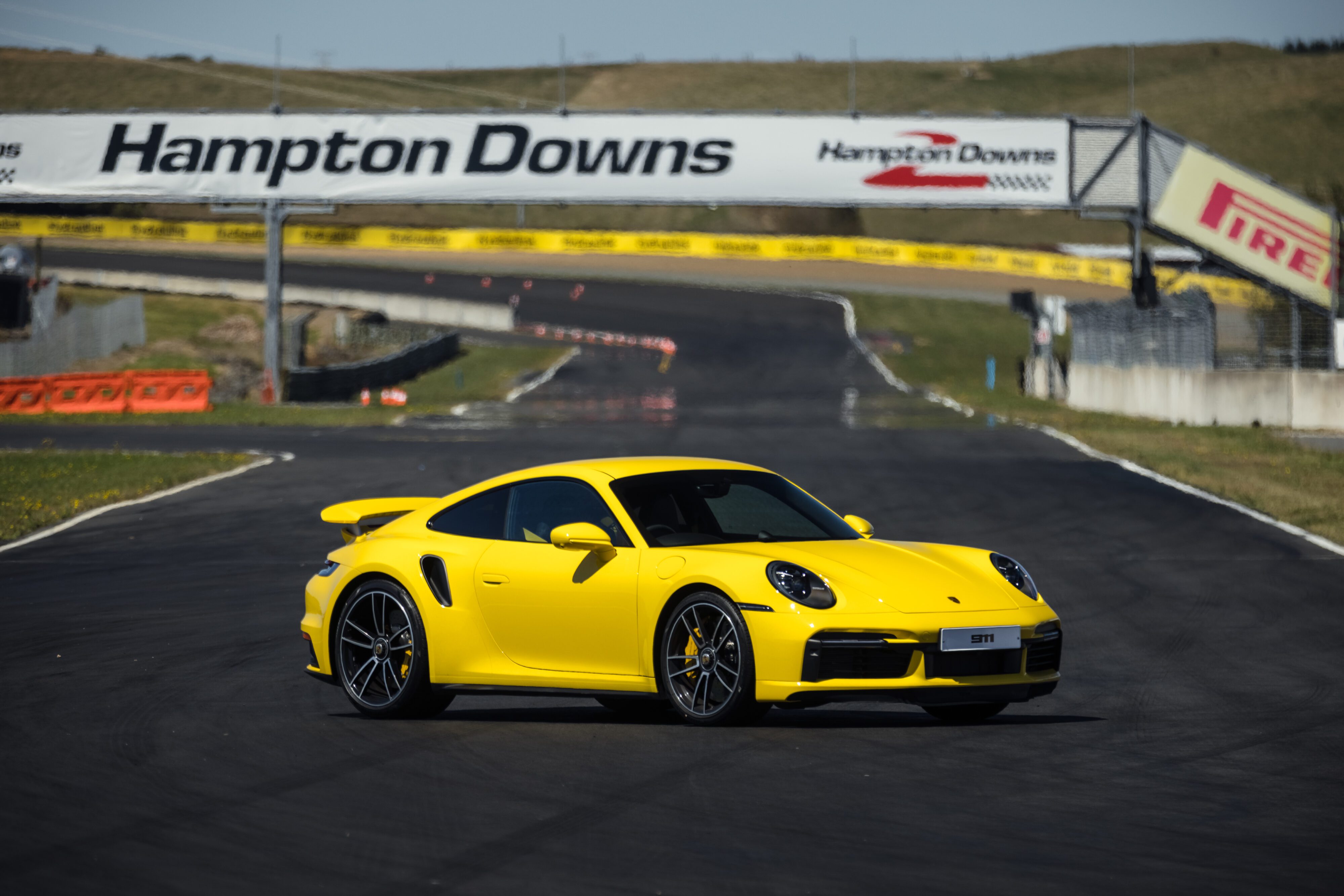 Fully trained and more importantly, fully trusted, the 2021 Porsche World Roadshow in New Zealand was left in the highly capable hands of Kiwis and by all accounts (my own included) they did us proud.
The PWR gives (in our case) 400 customers and prospects the opportunity to experience almost every car in the Porsche range, test their handling, test their power and learn some skills along the way and for this year give them the chance to play with both ICE (Internal Combustion Engines) and Porsche's new EV the Taycan.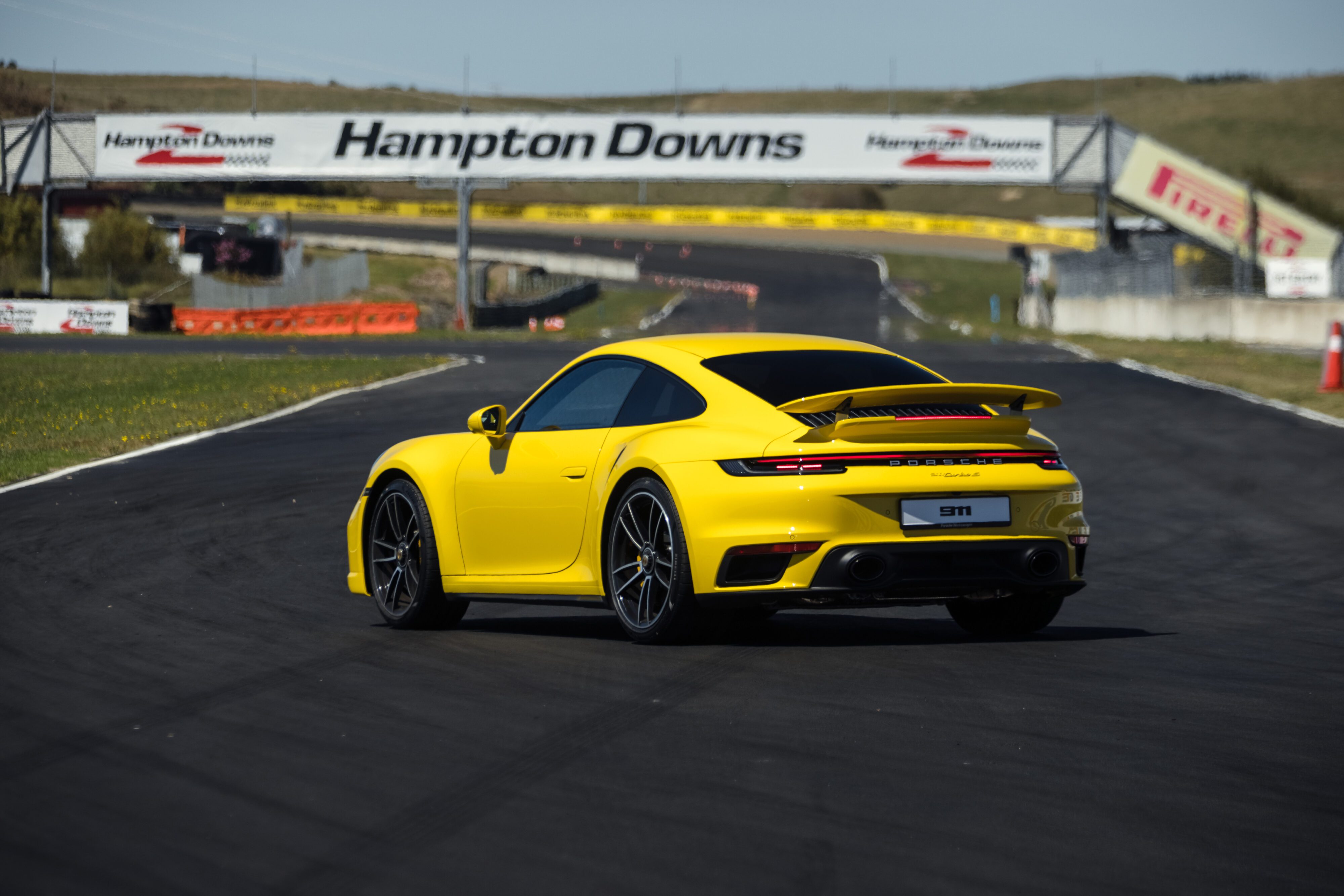 Attendees are put to the test in five different rotations, Slalom & Antilock Braking System (with the 718 Boxster & 911 Turbo S), 2 door sportscar handling (718 Cayman & 911), Electric vehicle handling (Taycan), 4 door sportscar handling (Macan, Cayenne & Panamera) and offroad handling (Cayenne).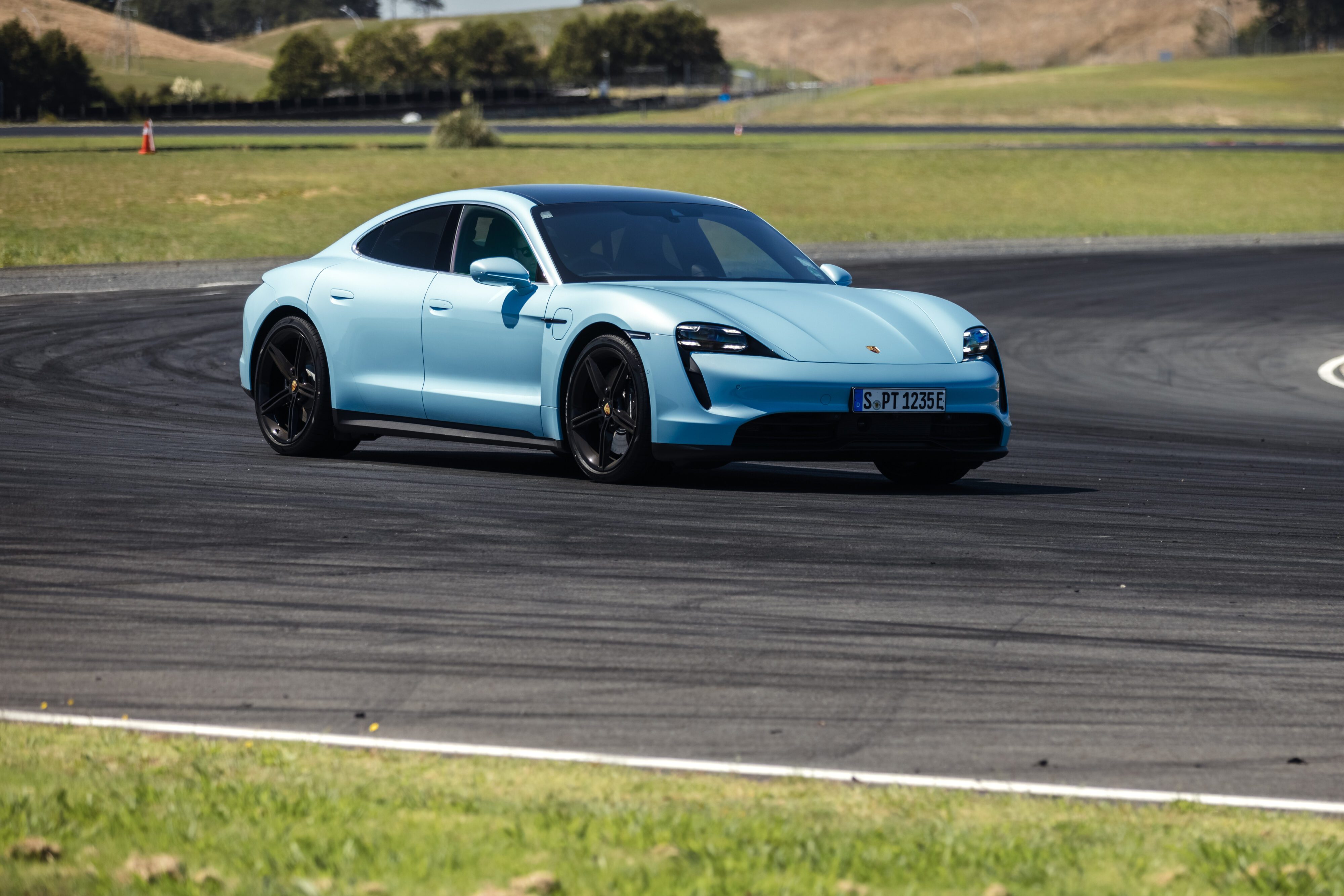 Conducting the PWR unsupervised is one thing, however, adding the extra component of the Taycan EV really amped things up. As a venue, Hampton Downs Motorsport park is amazing, with a track that's the envy of many. With a Gull station on its doorstep fossil-fuel refueling is a breeze and it even has a public charger on site – albeit a
Thankfully ChargeNet was on hand to, well lend a hand. ChargeNet is a New Zealand company which is an integral part of rolling out the public electrification network throughout New Zealand. Porsche New Zealand partnered with ChargeNet in order to run their Taycans seamlessly as a whole section. Incredibly, ChargeNet provided a 300kW temporary hypercharger charger in order to keep the electric vehicles on the track. The 300kW charger is able to charge a Taycan from 20% to 80% in 20 minutes.
A selected group of NZ journalists were invited along for a condensed version of the roadshow, namely a 0-100-0 km/h launch and brake module and then a cycle through four performance Porsches on the International track – rubs his hands in glee.
The 478kW/800Nm Racing Yellow Porsche 911 Turbo S goes from 0-100km/h in a lightning-fast 2.7 seconds and up to a top speed of 330km/h. Our module had us using launch control to get off the mark and up into treble digits, then an anti-lock braking manoeuvre to bring us to a very abrupt halt. The exercise is over in a flash but the adrenaline rush is a gift that keeps giving.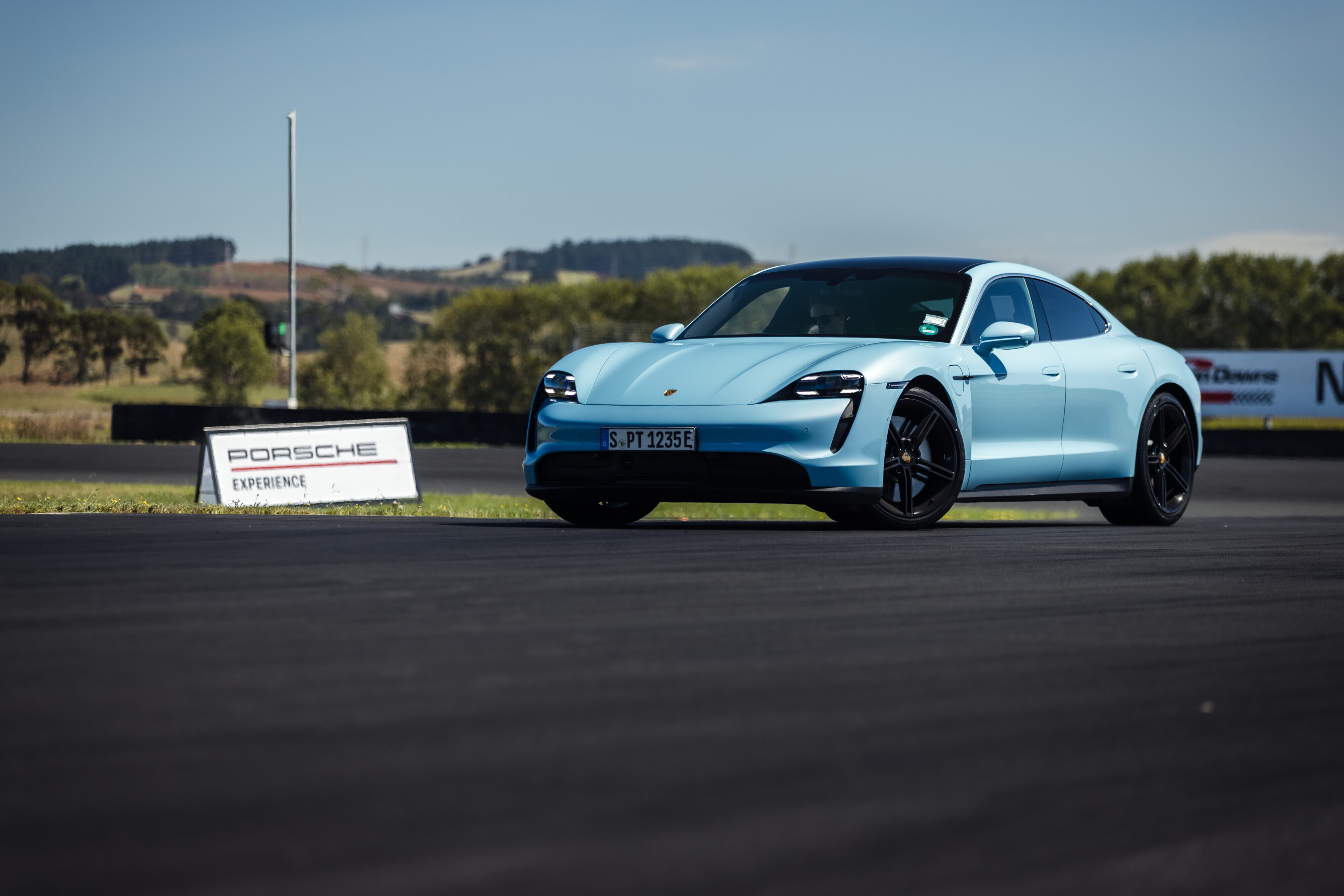 Next was a rotation through the 4-door 353kW Panamera GTS, the 390kW Taycan 4S and the manual (yes manual) 294kW Cayman GTS. Ably assisted by a member of Downforce, we ran three laps (excluding the front straight) of the International track including the double bastard and Porsche dipper.
Each vehicle showcased the extent at which Porsche has achieved driving perfection. The big Panamera bemused me by its agility, its four-wheel steer system allows for stiffer rear suspension and more confident cornering. The Taycan 4S just wows by the way it 'silently' handles its 2+ tonnes around a racetrack. The feel is uncanny and the interaction between driver and tyre squeal really changes the way you drive. It more than held its own.
For me though, the biggest surprise (and fun) was the Cayman. The manual box rev matched on downshift and despite it having less power than the others, its lightness and overall performance had me really pushing my normal driving envelope – thanks (Race Jase) Jason!
As expected, the ten days were all sold out and I'm certain that the experience would have people reaching for their cheque books – hell I even considered it.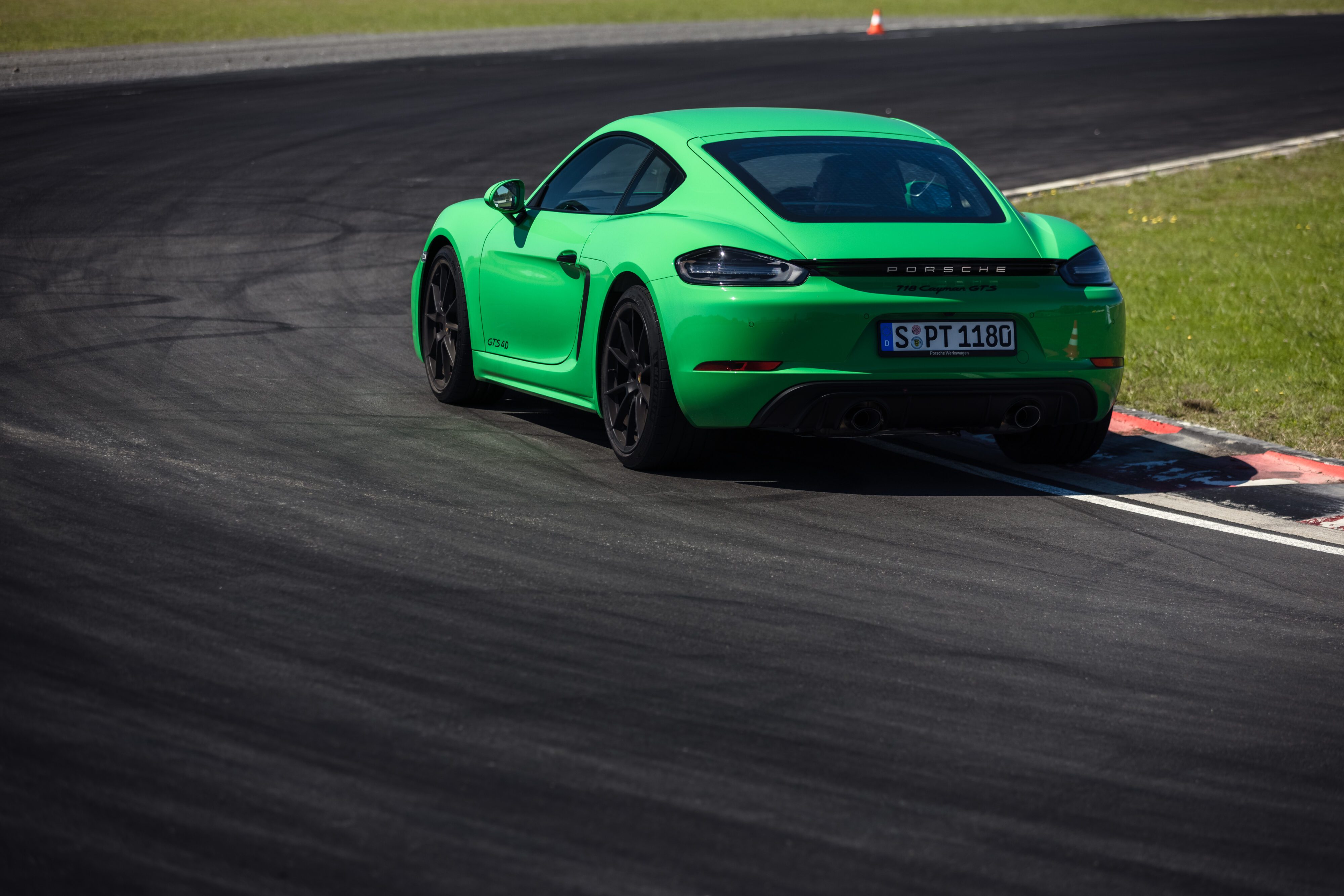 For Porsche NZ, now comes the joy of meticulously repacking the container and a tweak or two for the vehicles (by all accounts, despite the punishing, the brakes are all in good shape but the tyres not so much). Next stop is Thailand, I reckon I could fit in the boot of the Panamera…
Images (the good ones) supplied