The Mazda MX-30 is a fine car which ever way you look at it. However, what you could never accuse the standard MX-30 of being is a bit wild. That was until Blackwells Mazda in Christchurch had an idea. Take a regular MX-30 Mild-Hybrid and turn it into something crazy different. "The idea came about over some Friday night drinks as the MX-30 was fairly new out and we wanted to draw attention to the model. Early on in the discussion, the name Wild-Hybrid was agreed on," says Blackwells Mazda Dealer Principal Seth Ovens.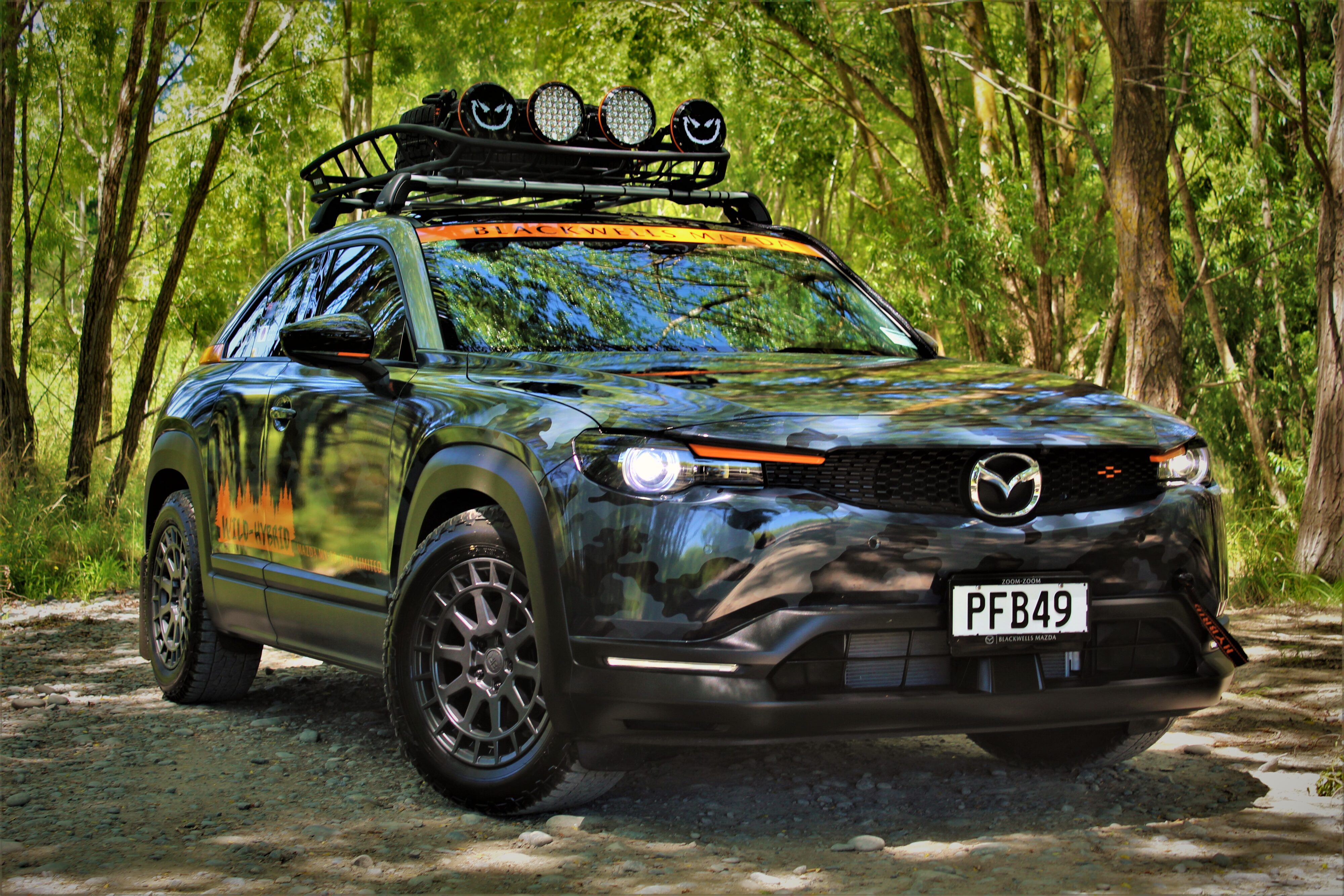 The idea came to use the MX-30 as a template for a rally raid Dakar type vehicle, but Blackwells were unable to use a local example as all New Zealand New MX-30s are front wheel drive only. "All NZ New models are 2WD but we were wanting a Paris/Dakar type of vehicle. We eventually found a one in Japan with delivery kms only that was AWD," says Seth.
Despite being a standard MX-30 AWD Mild Hybrid underneath, to look at the Wild-Hybrid is just that, Wild. Let's start with the most obvious, that roof rack with four spotlights. No car which looks as if it could contest the Dakar rally would be seen dead without some spotlights right?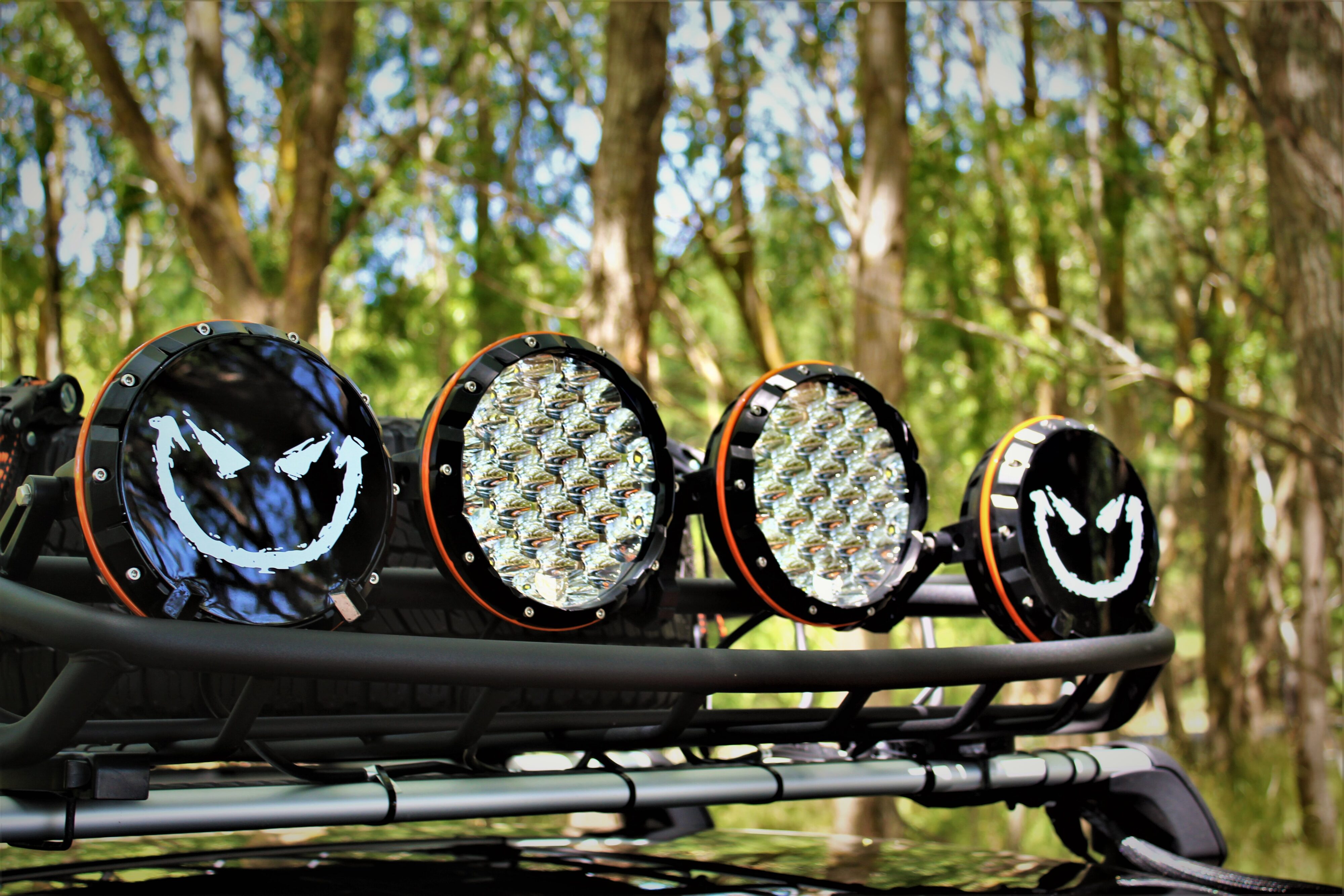 The spotlights were sourced locally. A Christchurch based Suzuki Jimny enthusiast imports STEDI spotlights so Blackwells got in touch and a set of for STEDI spotlights found their way onto the Wild- Hybrid. The spotlights are mounted on a Thule Roof Rack sourced from Mazda's overseas aftermarket catalogue and taking centre stage in said roof rack is the spare for the Wild-Hybrid's set of Black Rhino 17-inch alloys and All-Terrain Falken rubber.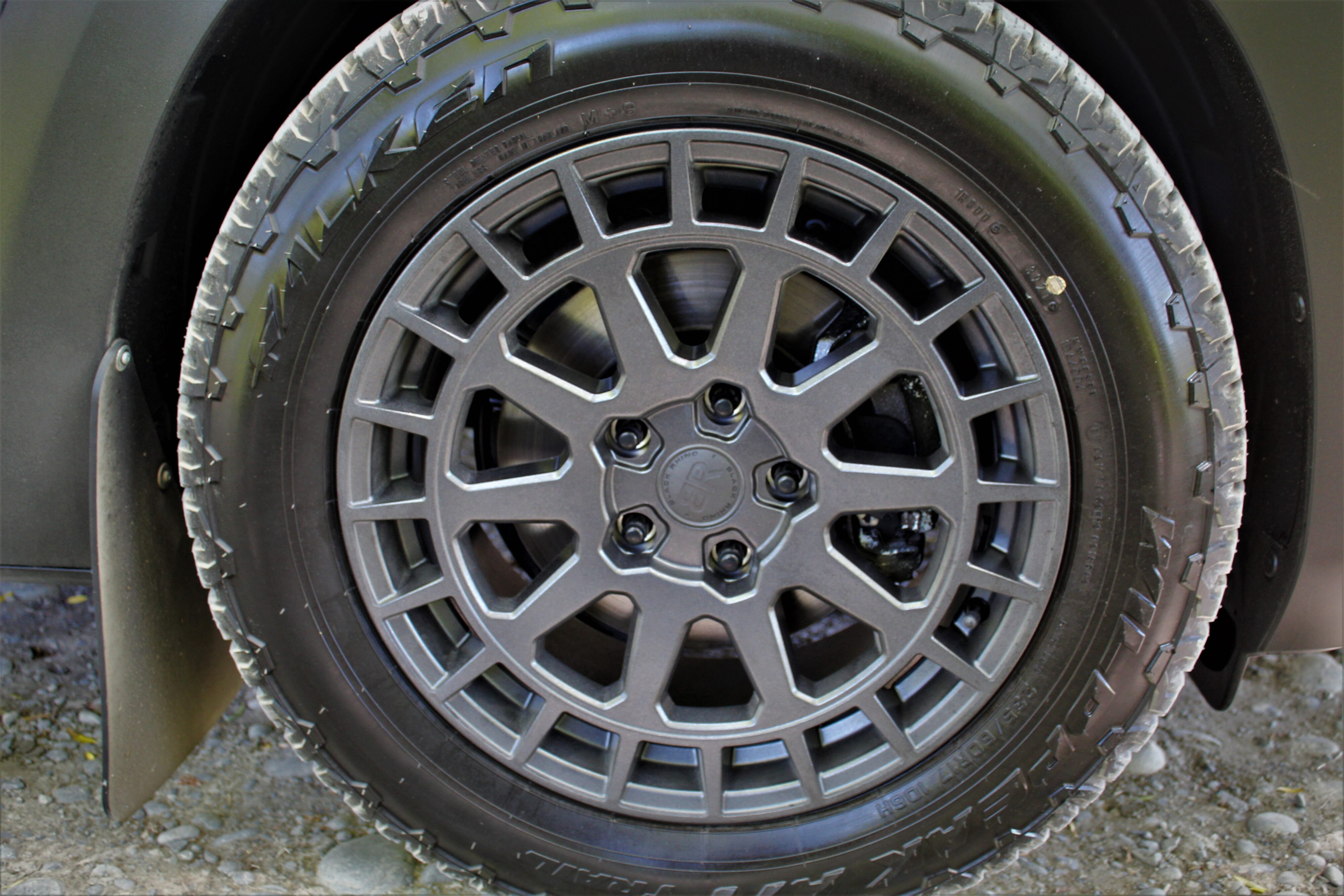 "Mag and Turbo helped us find the right wheel and tyre combo but as this was all happening during covid we had to wait three months for the alloys we agreed on," says Seth. "Initial plans were to add a lift kit but by reducing the factory alloys from 18"to 17" wheels this gave us the ability to increase the tyre size without comprising the turning circle and factory specs," he says.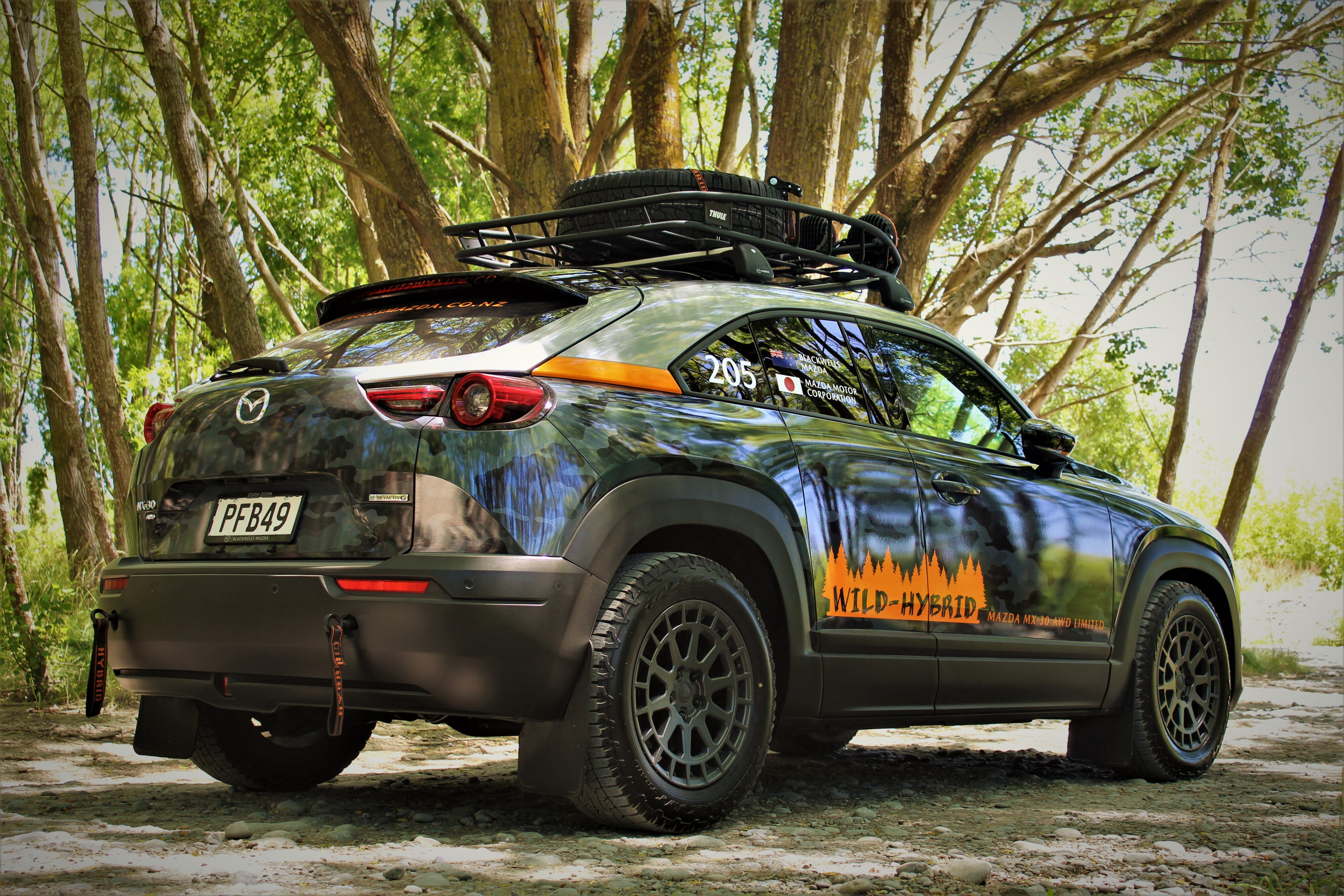 The other obvious aspect to the looks is the grey and black camouflage wrap with orange Wild Hybrid graphics. "The graphics were designed internally and applied by Universal Sign Co," says Seth. Another cool feature are the tow strops mounted front and back. These were custom made with the word "Hybrid" etched into them. Pretty cool.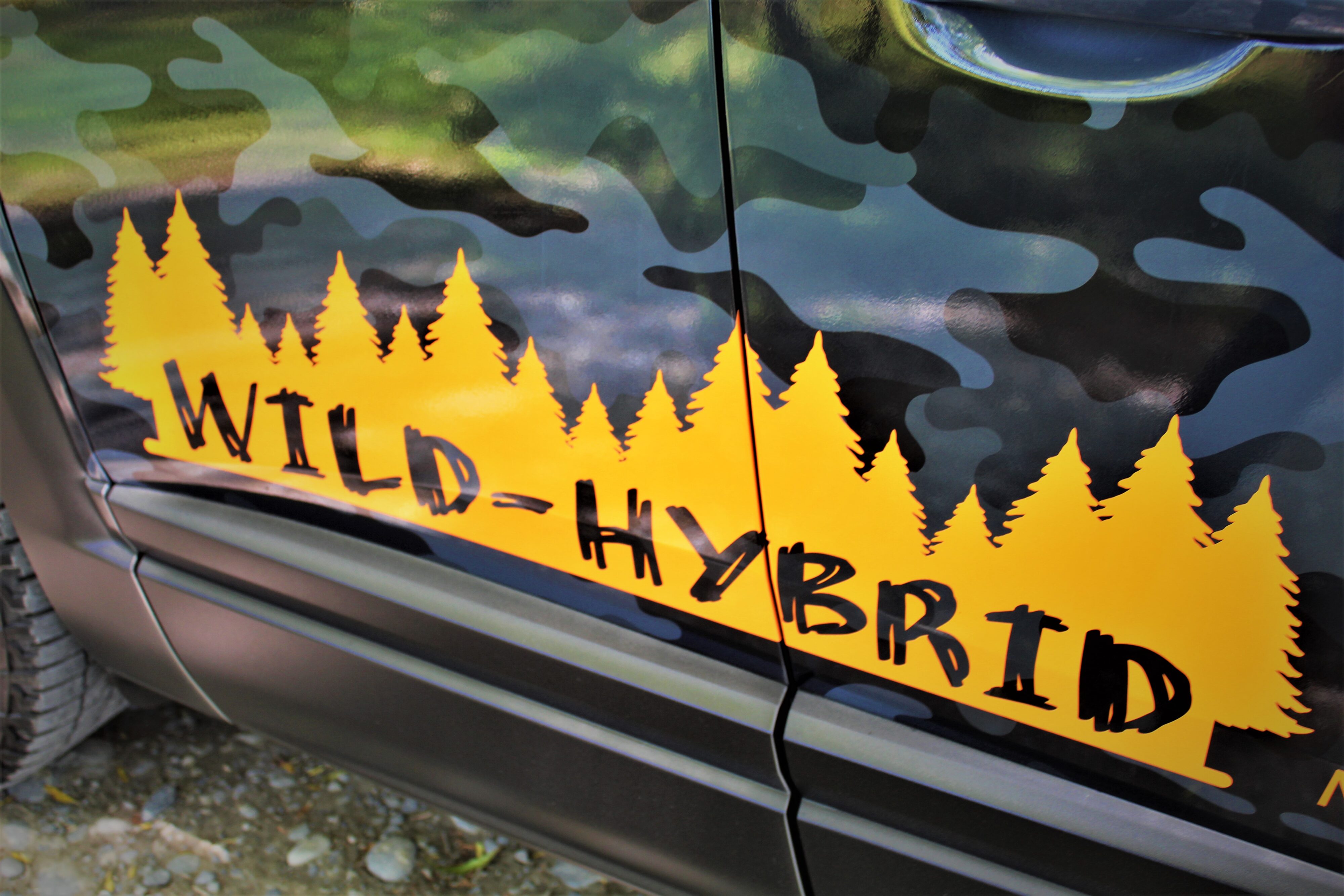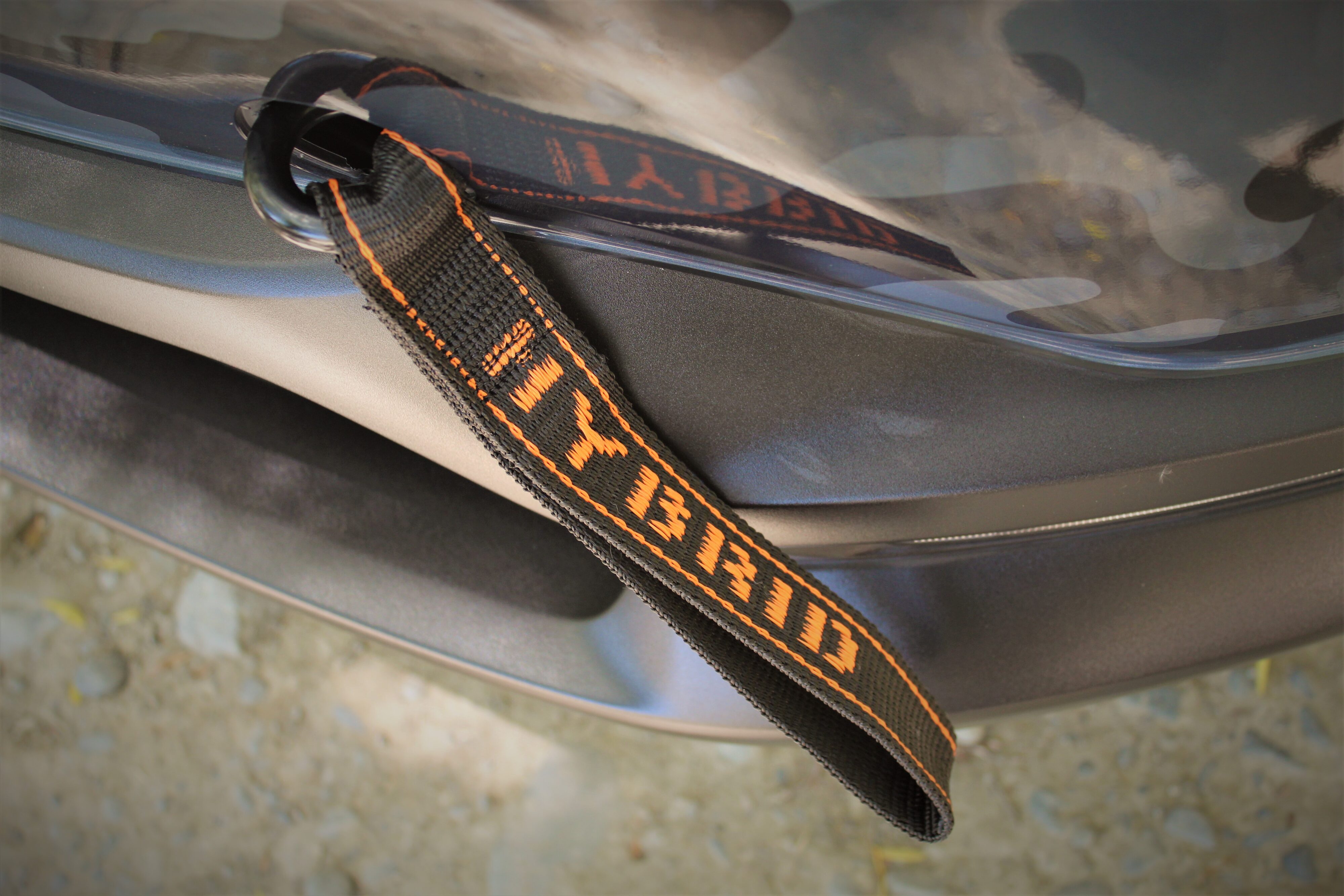 Underneath and inside, its basically a standard MX-30 Mild-Hybrid AWD. This means there is no mega souped-up petrol and electric hybrid powertrain, just the regular SKYACTIV-G four cylinder with mild-hybrid electric assistance and six speed automatic transmission.
However, being a Japanese spec MX-30, it does feature a couple of add-ons not seen on Kiwi options list. These include light adaptive headlights and the crème interior of which still utilizes the same eco-friendly materials for interior trim, such as cork. This is car which looks like it should be winning the Dakar that you could actually use daily.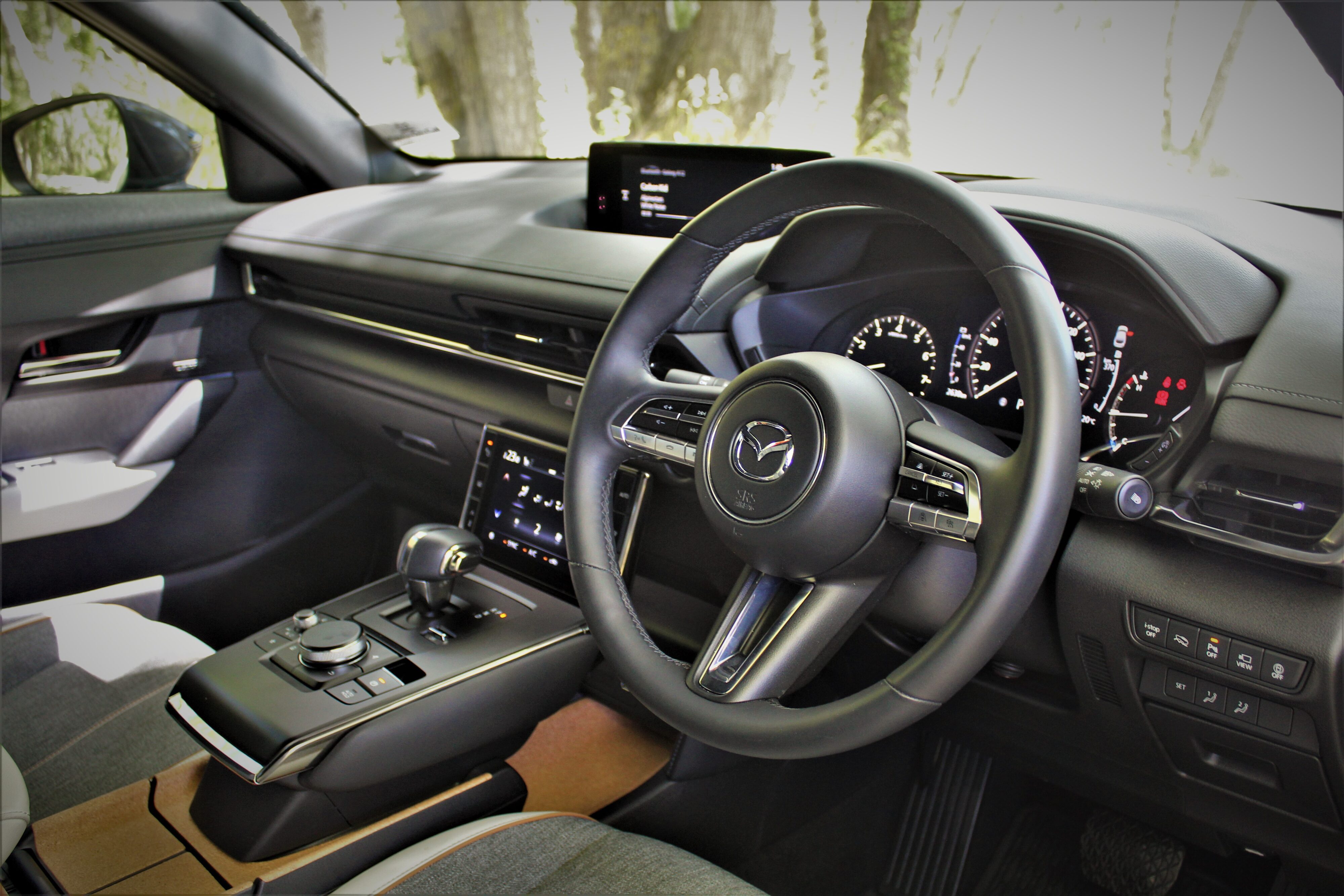 On start-up you wouldn't think there was anything different about it from the standard Mild-Hybrid. The SKYACTIV-G four-cylinder engine emits a resonating burble as it warms up but then quietens down into a smooth idle.
Once you get moving you begin to notice several subtle differences. The smoothness of power and torque deliver is still there as are the swift and seamless shifts from the six-speed auto box. However, the addition of that Falken all-terrain rubber means that tyre roar is, shall we say, quite obvious. It's certainly not unbearable but it is noticeable.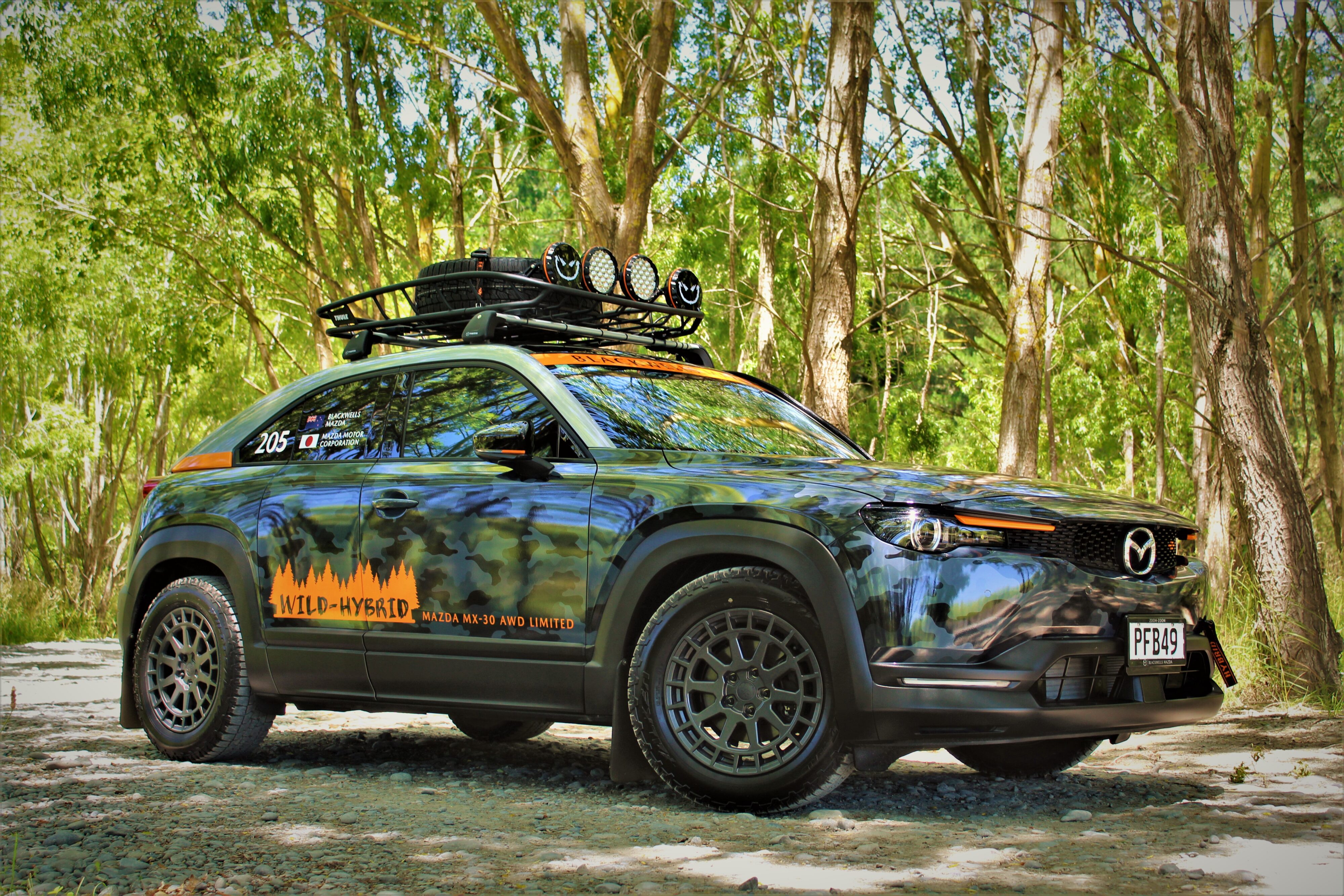 You can also hear the air being channelled through the roof rack which you eventually get used to, but it is still an alien noise for a car which is supposed to be as quiet as possible while on the move. I also noticed a slight rattling noise which I couldn't quite put my finger on. After this I decided to take off my road tester hat. You can't buy this car off the Mazda showroom floor, so one might as well enjoy it for what it was meant to be, a bit of fun.
For the most fun, you must take the Wild-Hybrid to a venue which will allow you to champion smiles per gallon over miles per gallon, the rough stuff. So, McLean's Island behind Christchurch airport seemed to be an obvious place.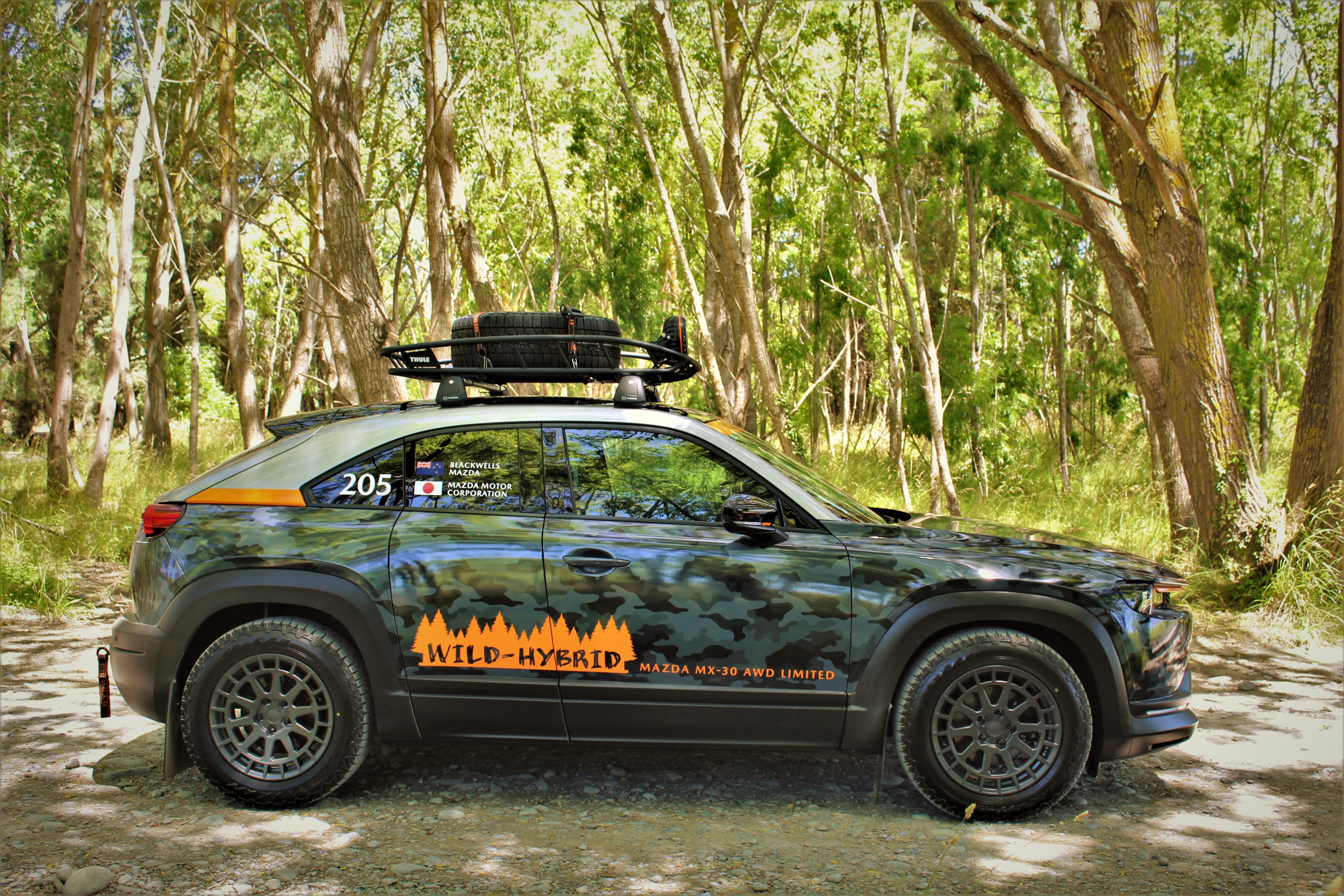 The gravel roads and trails around this heavily forested area allowed the Wild-Hybrid to go, well, wild. I actually couldn't quite believe this was a MX-30 and capable or getting stuck in at speed in this kind of terrain. It wasn't long before the throttle was being applied with some degree of enthusiasm.
This MX-30 just ate it all up. The Falken rubber, which before was making its on road tyre roar, was now doing its utmost to much through all manner of uneven terrain. Despite no increase of power, the MX-30's AWD system was much appreciated.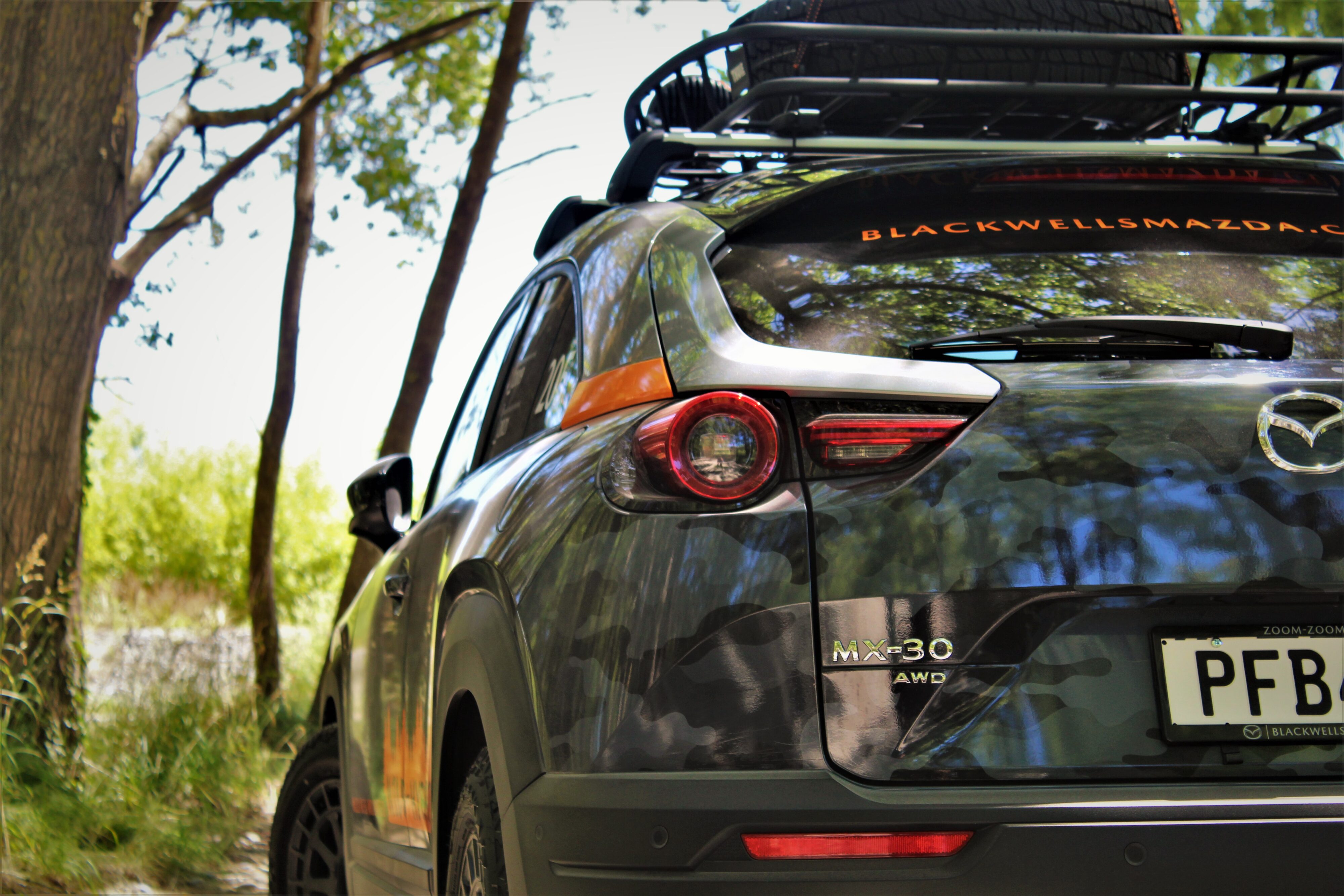 While I will admit I didn't get it absolutely caked with mud and grime, rest assured there was plenty of dust flying around. The Wild Hybrid and I traversed all manner of terrain. No where in the league of Carlos Sainz but in those moments, it felt as good as.
The MX-30 Wild-Hybrid is a seriously fun bit of kit. Also where ever you go, people have their eyes of stalks trying to get a better view. "The best part about the project is people are always staring at in and asking questions which has given us the ability to talk about the different types of Hybrid technology out there," says Seth.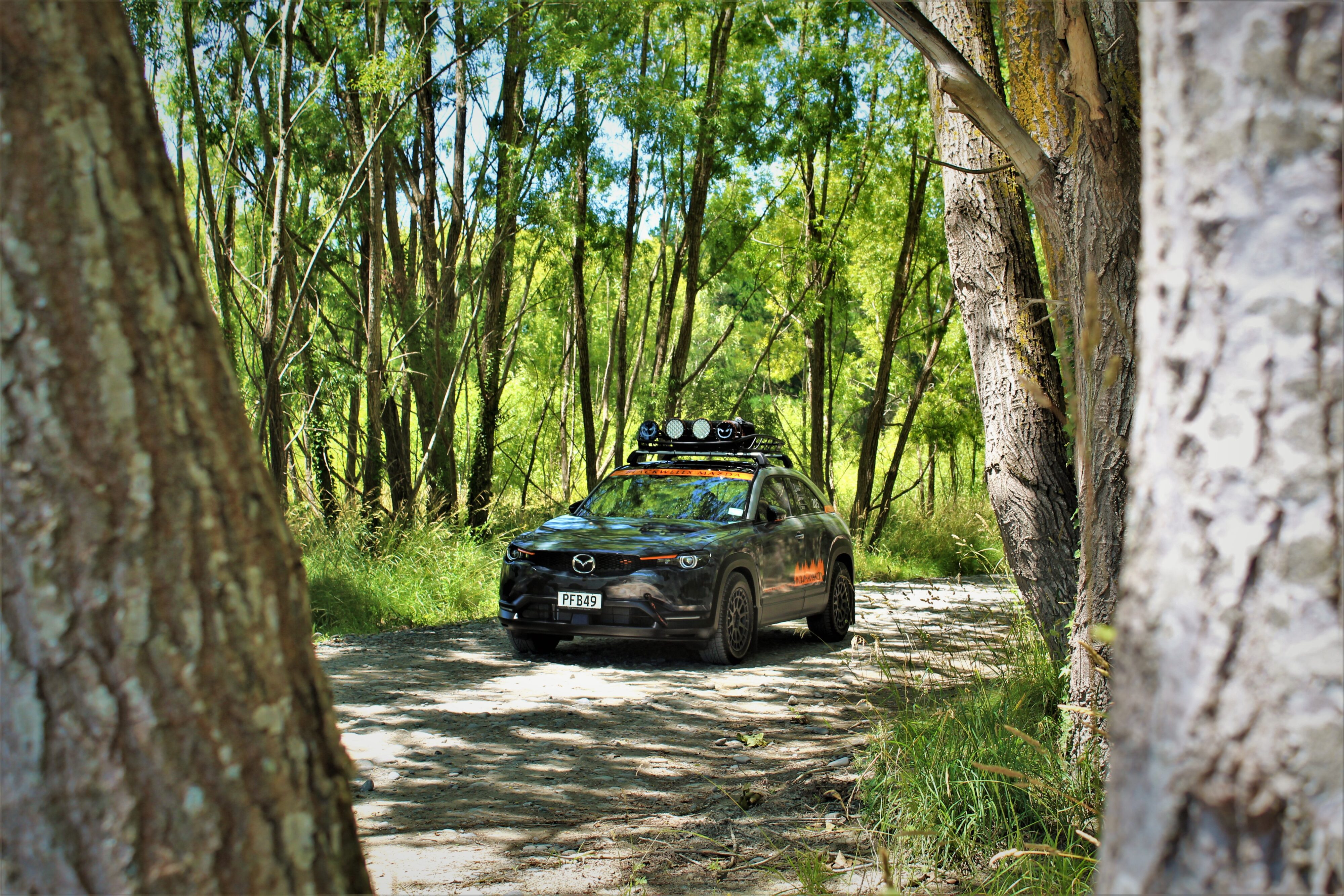 Well on the subject of getting people interested in the MX-30 and learning more about the different types of Hybrids out there and available within the Mazda family, the Wild Hybrid is certainly proving successful. However, there are plenty of us, myself included, who views this one-off rally raid tribute as being probably the coolest MX-30 in New Zealand.
What Do You Think Of The Mazda MX-30 Wild-Hybrid? Leave Your Comments Below.