It has to be said that when it comes to prestigious and desirable fashion houses, Australia ranks a lot lower than its European or Eastern USA counterparts. However, it would appear that when the designers and engineers at Kia looked to create their latest iteration of the Niro, our neighbours across the ditch had plenty to say.
Redesigned from the ground up, the all-new Kia Niro has been created to appeal to the more sustainable/environmentally conscious amongst us. So there is strong use of recycled and planet-friendly materials both inside and out – even the paintwork is kinda lick-friendly (although I wouldn't recommend it).
On top of the above, NZ's new Niro is only available with some form of electrification, HEV, PHEV or BEV, my review model was the HEV (Hybrid EV) but I'll get to the powertrain later.
In terms of size, the new Niro has gained in all areas over the previous generation, it's longer by 65mm, +20mm in width, +10mm taller and the wheelbase has grown by 20mm, so a larger footprint but thanks to its clever design, it has a smooth drag-coefficient of just 0.29cd.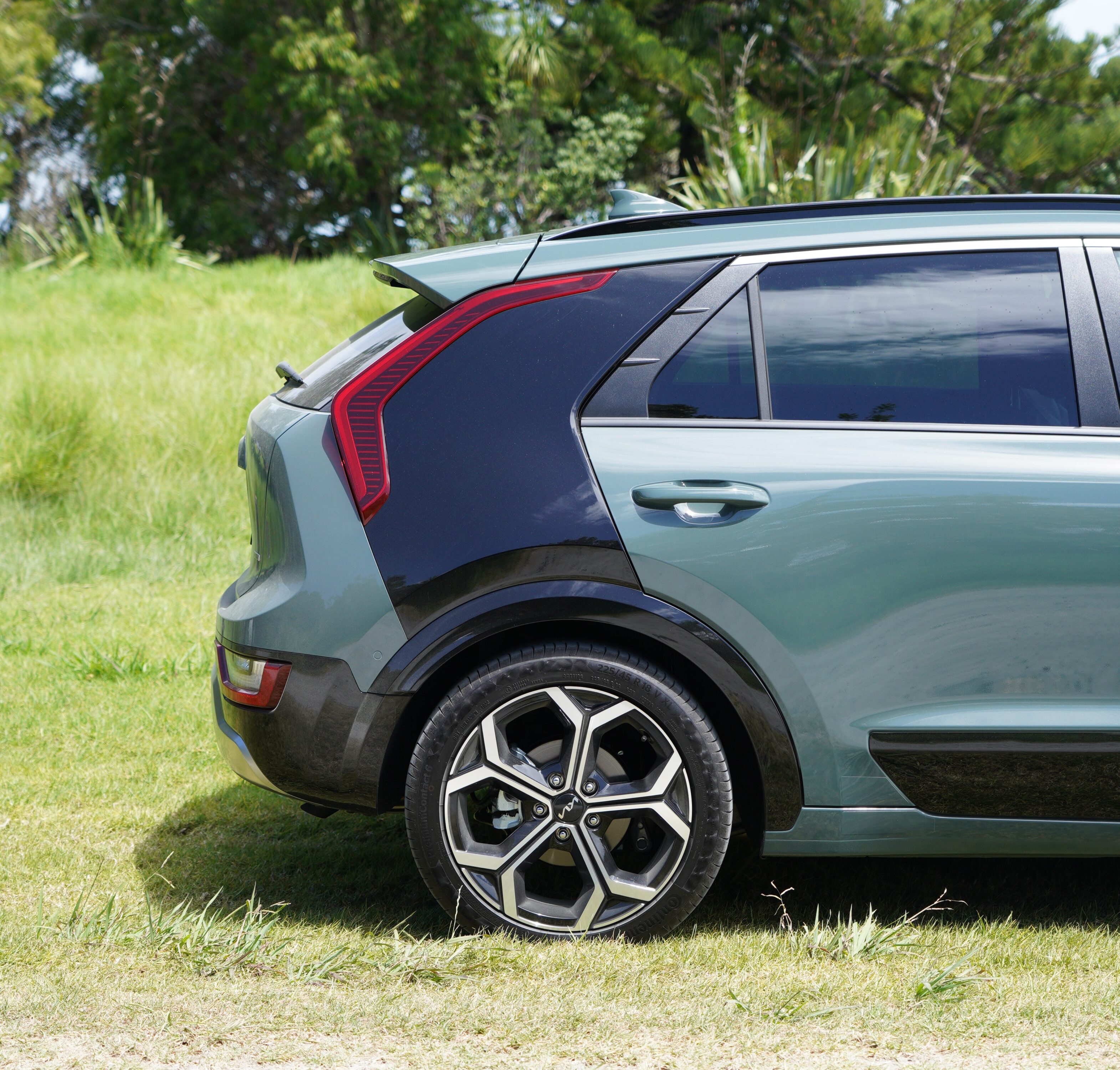 Now about that design. The 'tiger nose' has been modernised and narrowed, the headlights are LEDs, the front vents are functional and the lower skid plate is chromed and blinged. The overall design was inspired by the habaniro concept car (which doesn't sound very Australian), however, the C-pillars come with a boomerang shape that doubles as a vent, and boomerang tail lights which really make this SUV stand out. Added to this, the rear comes with a roofline spoiler, another skid plate and a proximity opening tailgate that opens up to 451L of luggage space.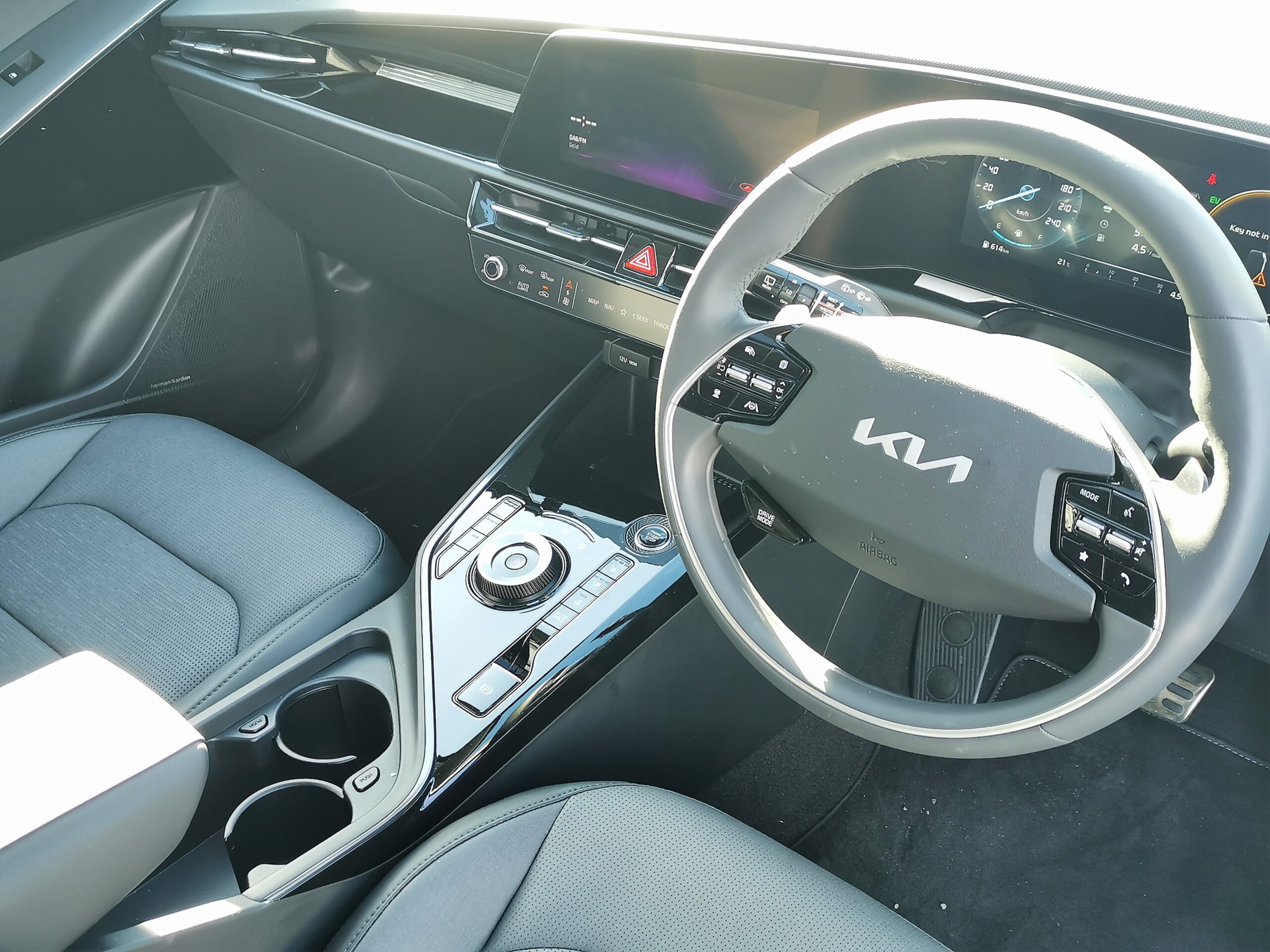 The interior is plush and well decked out, another big step up. Being the GT line, my review model came with a huge sunroof that flooded the cabin with light. The seats are covered in sustainable faux leather and soft finishes around the interior interlaced with piano blacks. Keeping with the sustainable theme, the Niro's headliner is made from recycled material (wallpaper I believe) and the seats also include eucalyptus fibres so ideal for those SUV driving Koalas.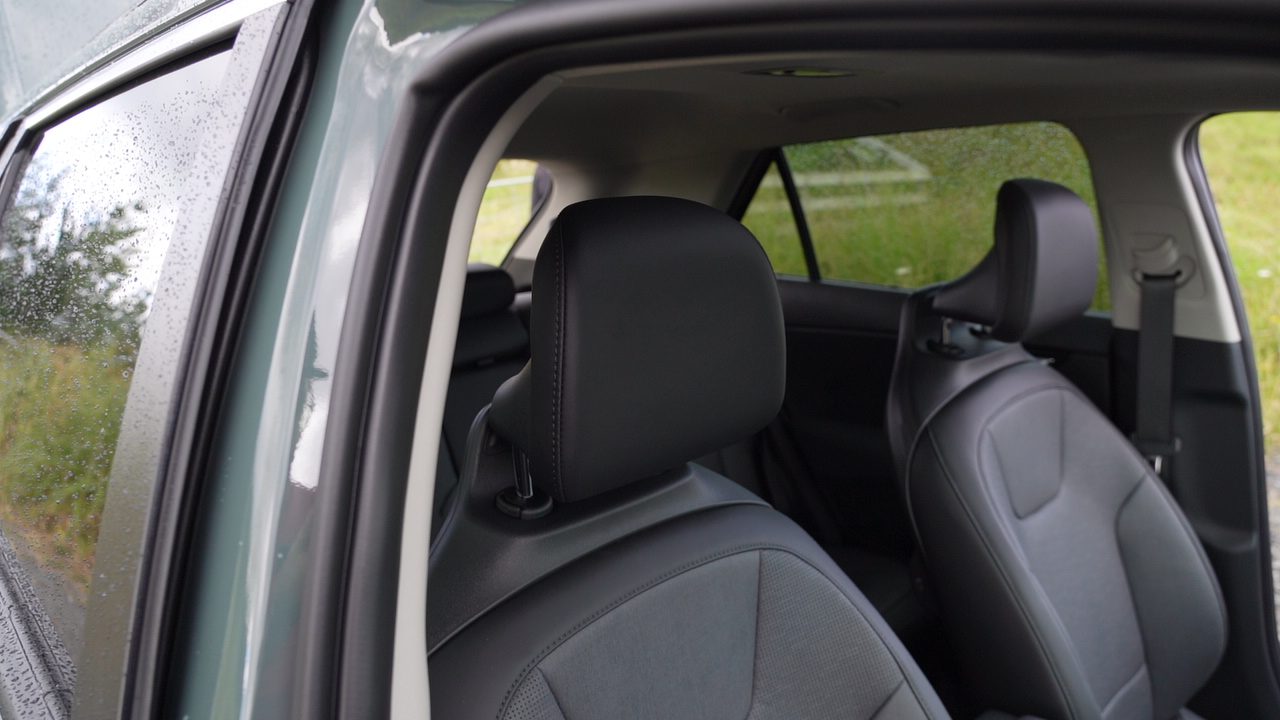 The instrument and infotainment screens (both 10.25-inches) are presented as one big flowing screen, apps are aplenty meaning that you can have the information YOU want and personalise how you receive it. Apple and Android connectivity is simple and for those music buffs, Harman Kardon supplies the sounds.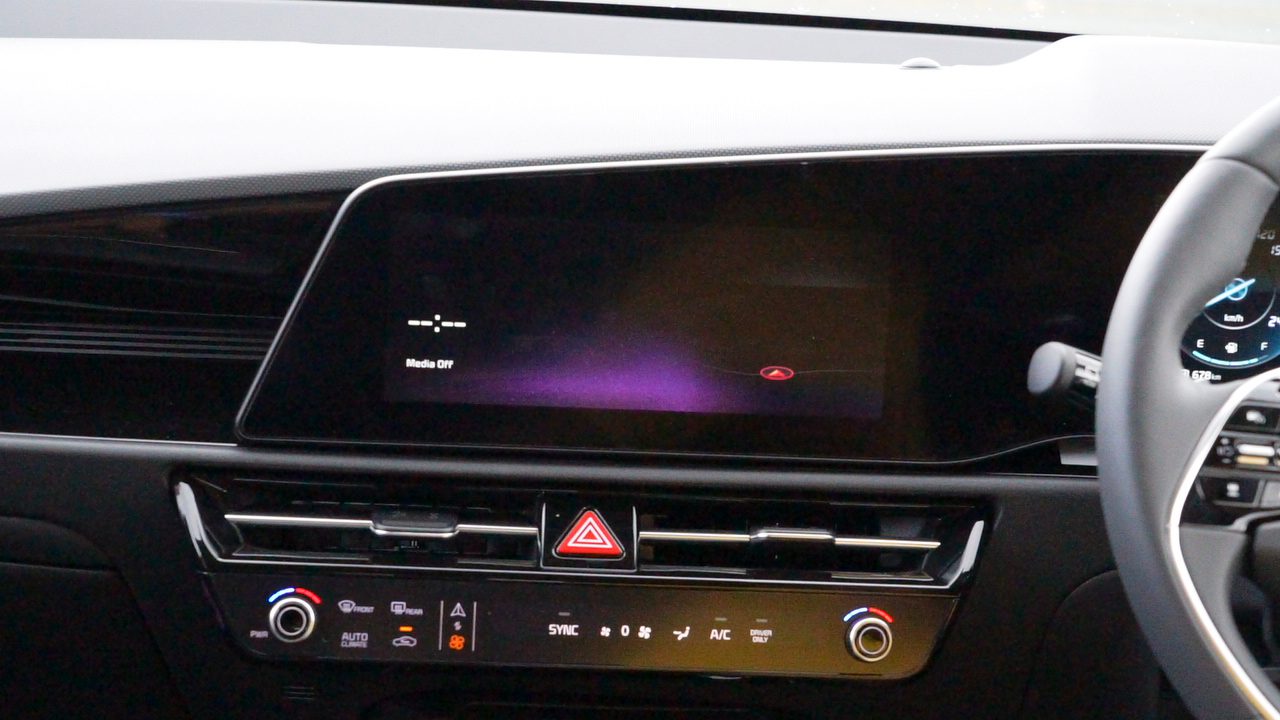 Seating positioning is great, with an elevated view across the chic bonnet and visibility all round is good, even through the rear screen. Push button start and a twist of the transmission dial, and I was away.
My HEV came with a 1.6L Smartstream engine married to a 32kW electric motor, together they produce 104kW of power and 265Nm of torque. But what's better is their combined effect on the planet and your wallet, with Kia boasting that this SUV will do 4.4L/100km in fuel-efficiency and emit 101g/km in emissions – very nice.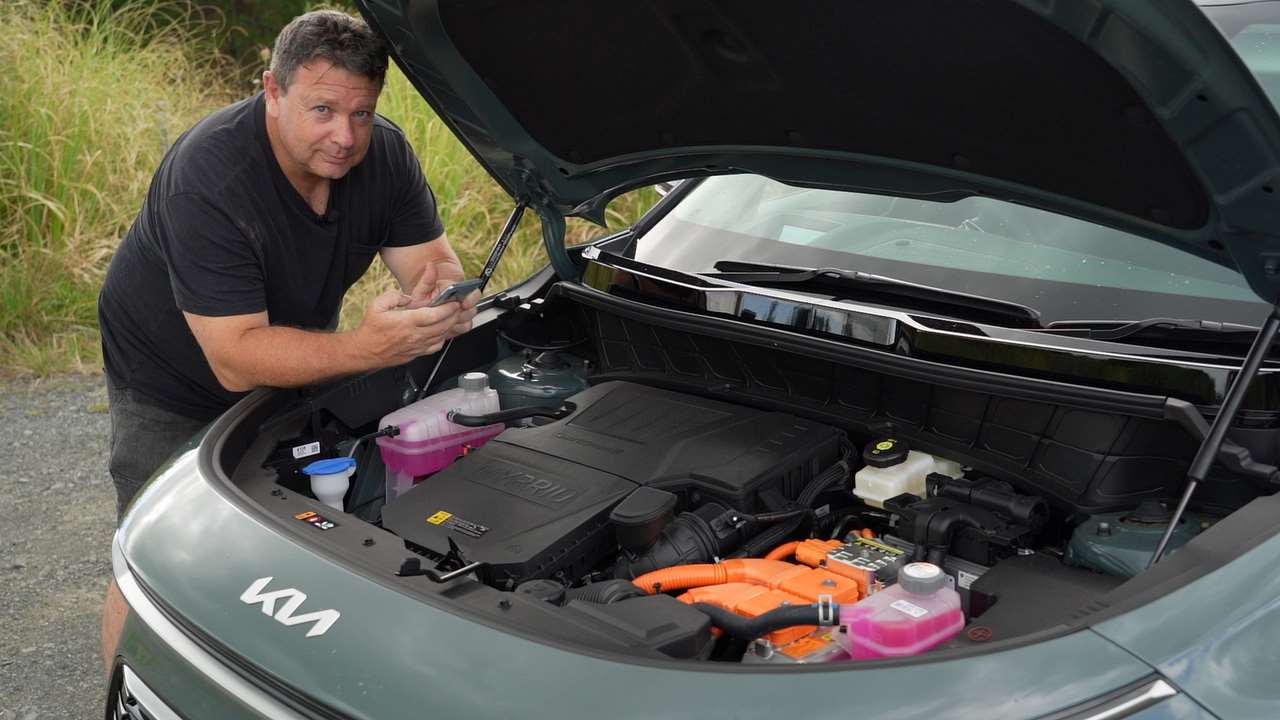 Off the mark speed is not earth-shattering (a shade over 8 seconds 0-100km/h) but in my opinion nor should it be, this is a small, stylish, family-sized SUV that's out to impress in other ways, and impress it does.
One of the most impressive things about the new Niro, especially these days where things like fuel are so expensive, is its range and efficiency, when I picked up my review model it displayed around 850km of range available from its 42L tank and with 3.5 hours driving (171km) it was averaging 4.4L/100km efficiency – most excellent.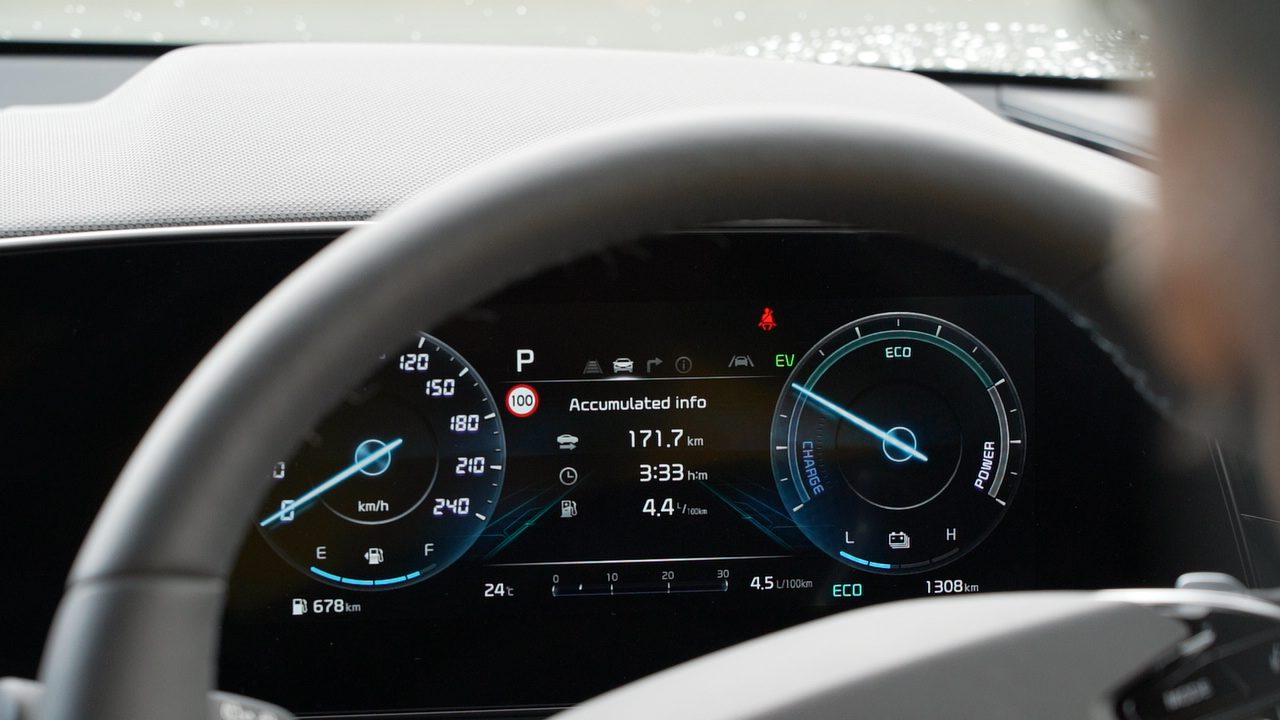 There is a great sense of space in the cabin both for those in the front and in the rear, with more shoulder and leg room for all. It may be more tuned to the environmentalist but you don't get the feeling that you're driving in a rainforest, think salon style rather than dreadlocks.
The ride itself is more refined, with Australia having a say on the suspension set up for A/NZ, meaning that it handles our unique cambers with a respectable amount of assurety. NVH (Noise Vibration Harshness) has been fiddled with, meaning that the cabin is quiet, just a hint of wind noise to let you know you're on the move and the HEV engine/ev shift goes on seamlessly and unnoticed, meaning you just have to concentrate on driving.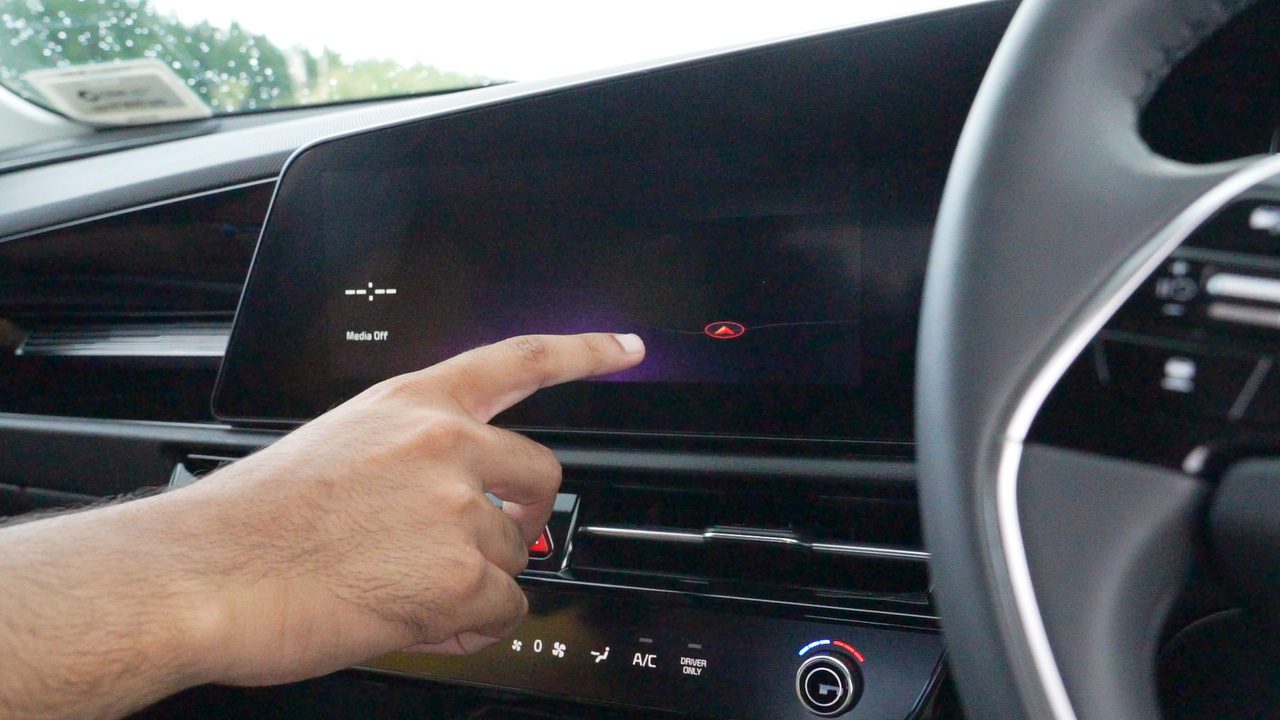 As mentioned before, both of the screens provide all the information you need and in a clear digital format and in true modern Kia fashion, you can dive through the menus (not while driving as there are numerous) and even set the ambient colour for a slick panel on the passenger side dash.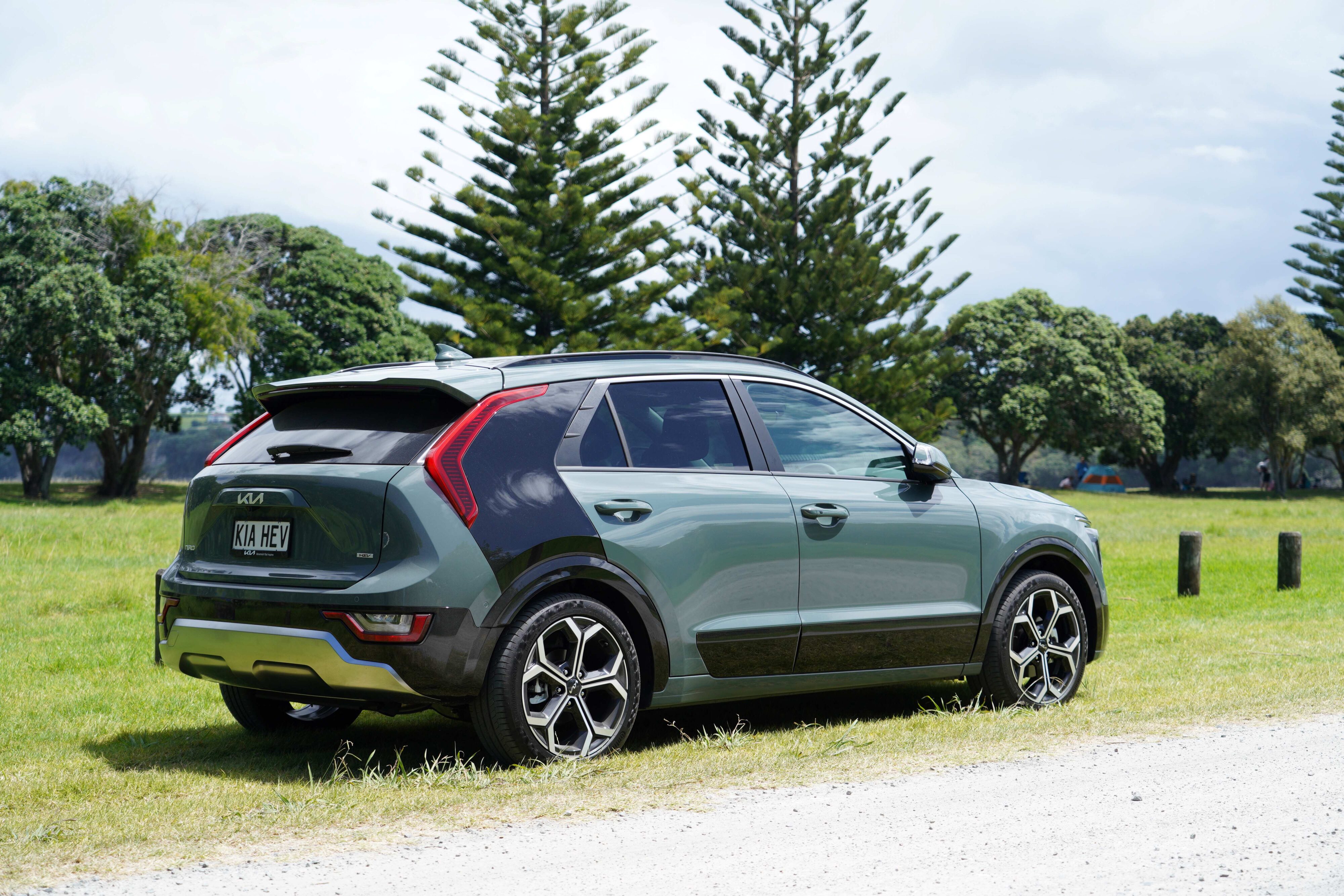 The new Kia Niro may be bigger in exterior size but it still feels more compact to drive, conversely, the added space on the inside means that everyone inside has more breathing space, even those 'outback'. The new adaptation of Kia's design language is a refreshing twist, but beware, the 'boomerang influence' may well mean that people will keep coming back for another look – get it?