Several weeks ago I got the opportunity to test out the new Peugeot 208, compact hatch and I have to say I was impressed. It's well-built, fun to drive, sexy to look at and even with a smaller cc'd engine, offered up plenty of satisfying speed, a package that's hard to beat – or so I thought. As if to prove me wrong, there's a full BEV version on the market (e208) and Peugeot NZ let me give that a go too.
The fossil-fueled 208 came striking yellow clothing that 'stung like a bee', however, my e208 model was dressed in a rather bland in comparison pearl white, which although is probably very appealing to many, left me a a bit 'meh' – you can probably tell, I wanted fossil to prevail.
Colour choice aside, the e208 did come with body colour tiles on its Peugeot family grille and a dichroic (di-crow-ic) lion badge that changes colour depending on what angle you look at it.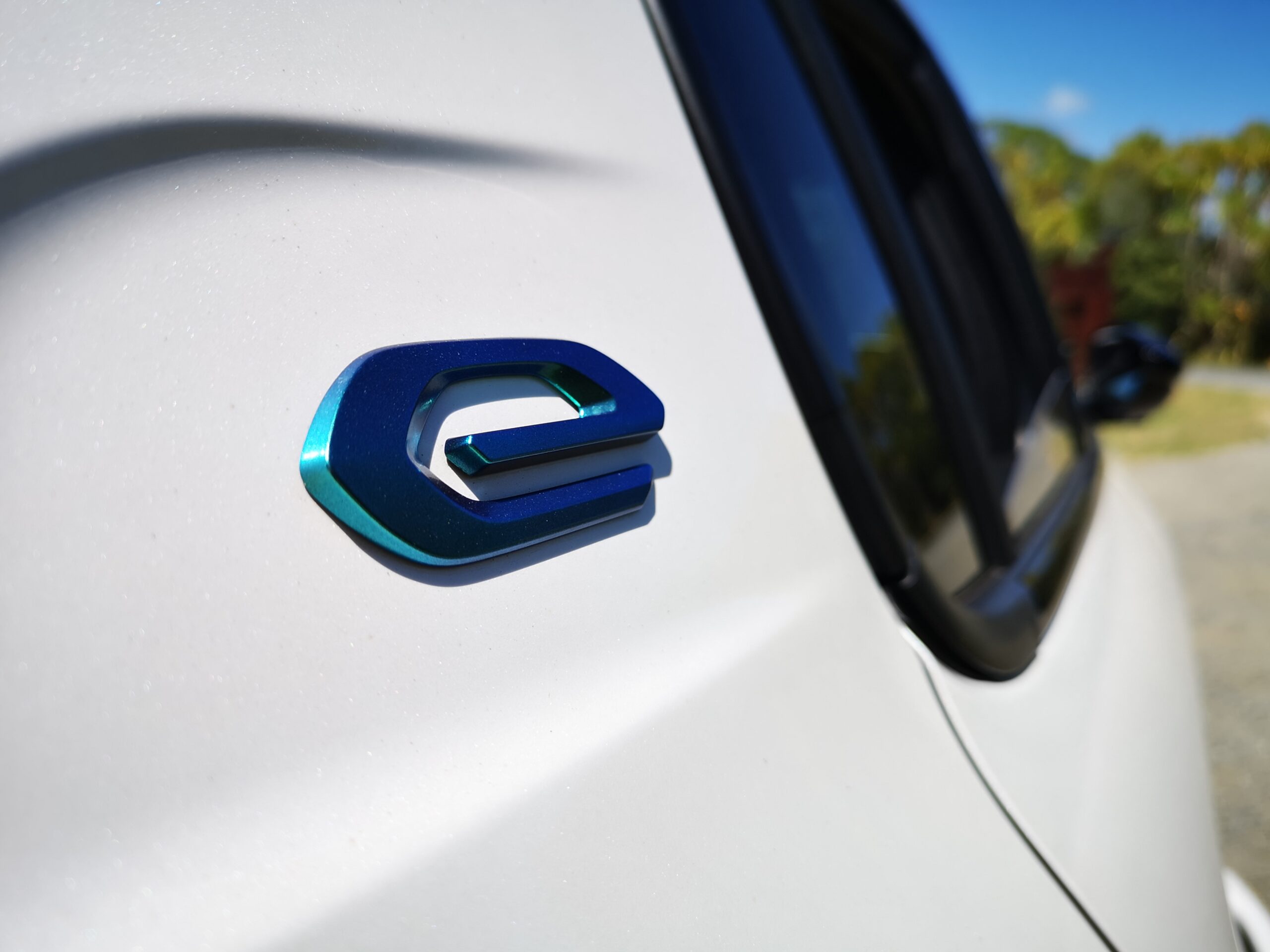 Dichroic badging can also be spotted on the rear quarter panels, in the shape of an e and the tail offers up another lion for good measure.
Size and shape of the two 208's remain the same, compact and cute but (just like me) the e model carries extra weight and tips the scales at 1455kg, don't panic though, the EV powertrain means that it carries it well (unlike me). Topping off the visual exterior differences, the e208 comes with a panoramic roof (although my actual model didn't) and 17-inch 'Shaw' diamond cut alloys that firmly attach you to the road when cornering.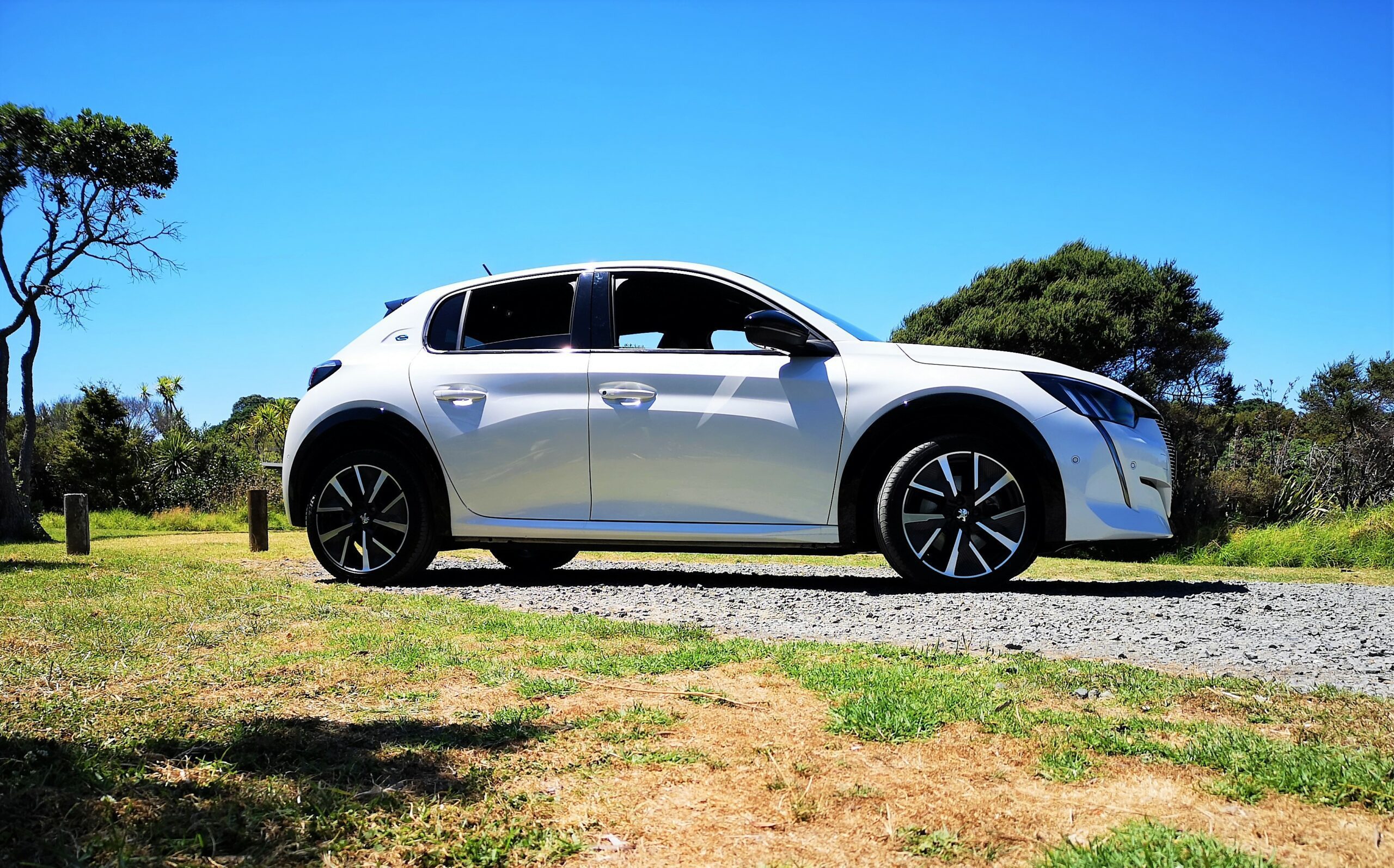 The interior has been spruced up, with lime green stitched sports seat and tiny sports steering wheel, a 'carbon effect' dashboard and plenty of piano blacks and alcantara to excite the optics.
The infotainment touch screen size is 10-inches and comes with 3D navigation, Apple and Android compatibility and 180-degree camera, while pride of place in front of the driver is Peugeot's 3D i-cockpit, which can be personalised to deliver the data you require and has been proven to up your response time in the event of an imminent disaster.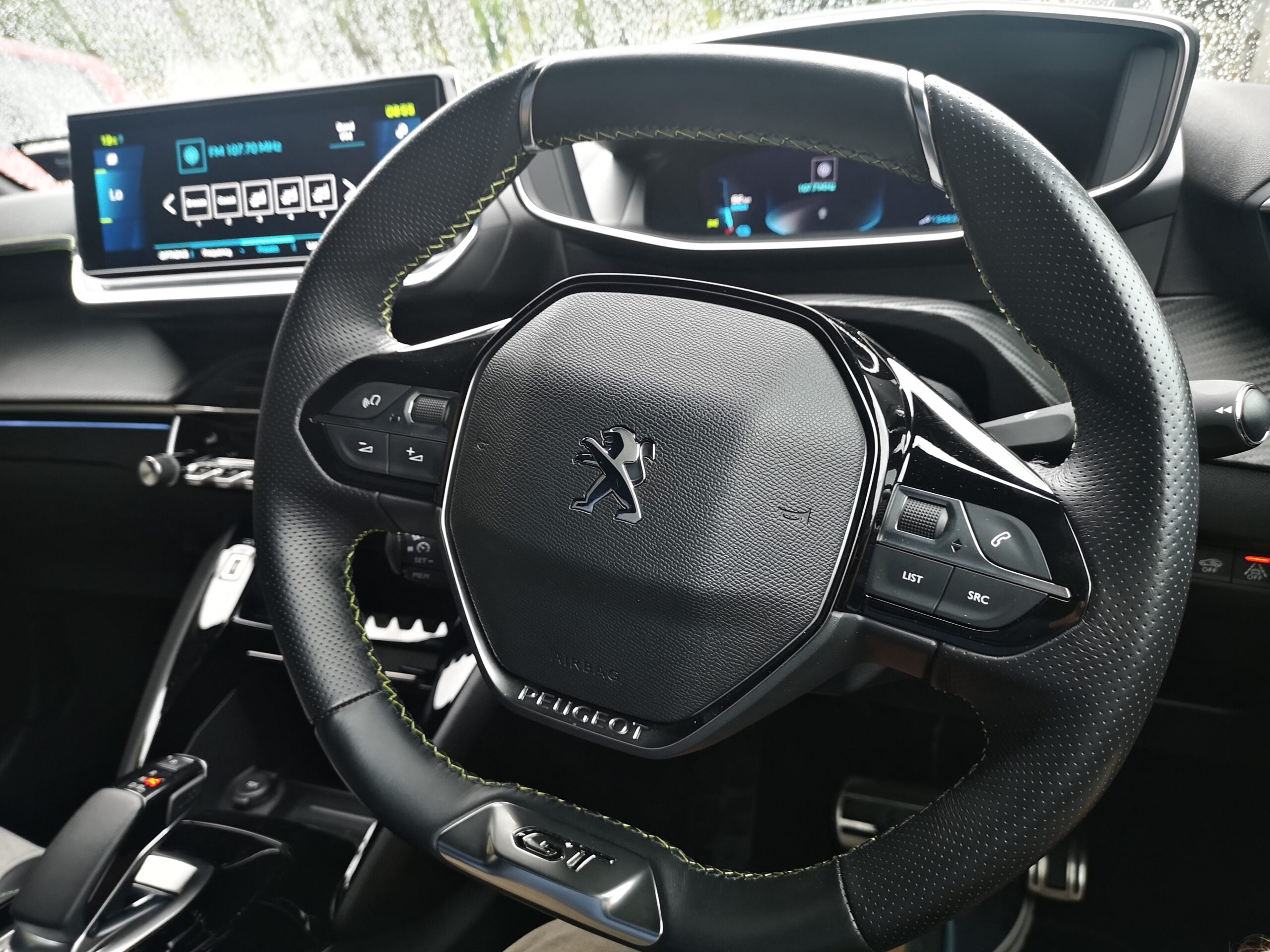 In terms of driver and safety aids, Peugeot has crammed this little compact hatch full of them. Everything from adaptive cruise control and speed limit recognition, to lane positioning assist and Acoustic Vehicle Alert system to alert pedestrians that there's a new EV in town.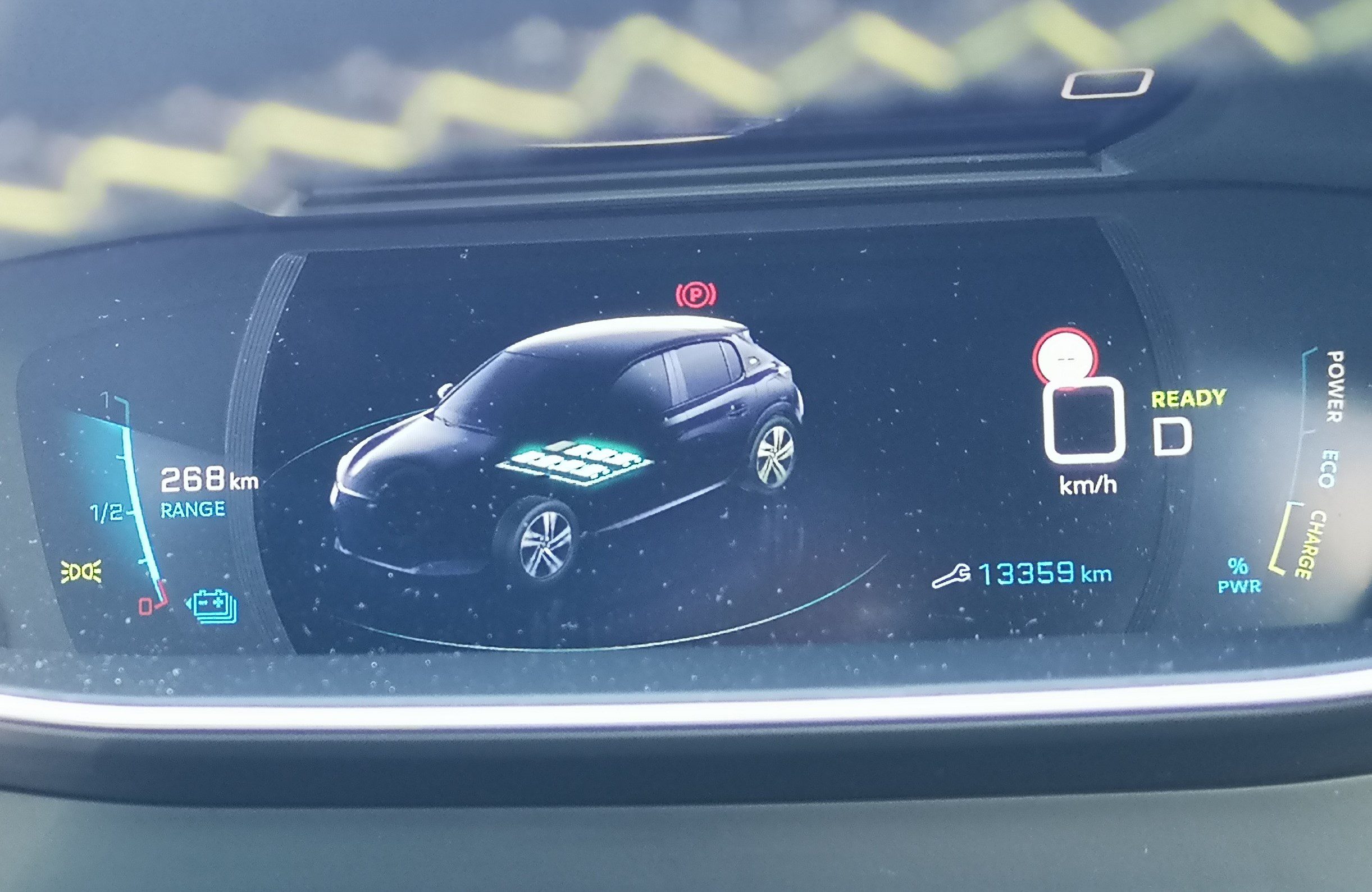 Hidden somewhere in the depths of the e208 is a lithium-ion battery that attaches to a 50kWh electric motor and then onto the front wheels via a one speed auto transmission. Together it offers up 100kW of power and 260Nm of torque and rushes off the line to 100km/h in 8.3 seconds.
Emissions are of course zero and energy consumption is 159.3Wh/km which equates to (provided you are feathering the accelerator) 348km range. The battery can be charged via fast charge or at home and time ranges between 28 hours (who has time for that) or fast charge 80% in around 30mins.
The funny thing about getting behind the wheel of the e208 is that it's more or less exactly the same as the 208, which to be honest is ideal. Plus, on the face of it, it drives the same too. Small wheelbase and small car in general, means that it's great tight spaces and happy to nip around the town. But it also feels well planted out in the wild too.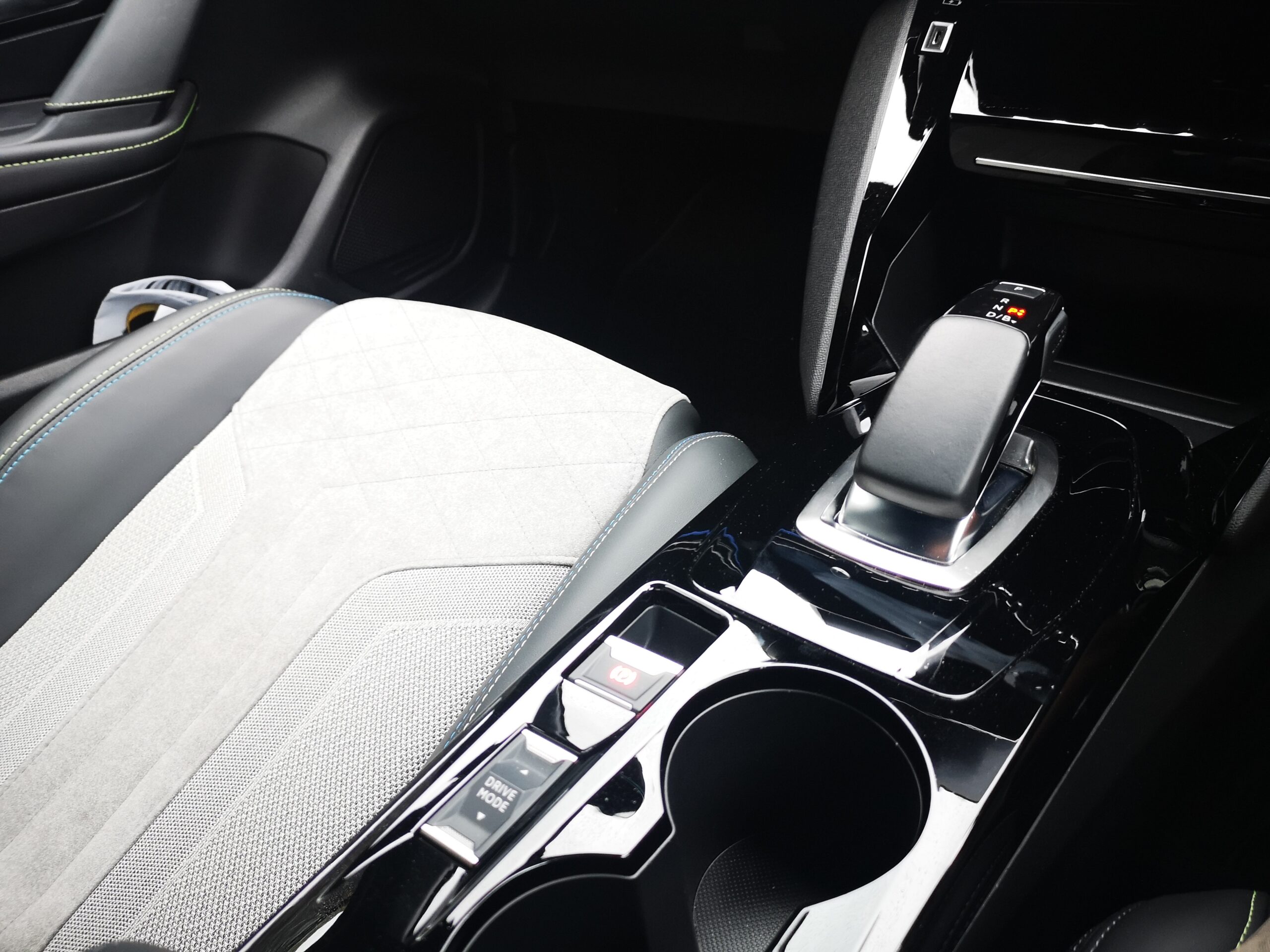 The zero sound on switch on and only one gear is evident when pulling off, as is its increase in instant torque speed and the added weight only really comes into play in the corners where its low centre of gravity is another tick in the plus column.
On the right hand side of the cabin's piano key line up sits the EV button, push that and you unleash your inner EV accountant, with menus such as energy flow and efficiency monitoring, helpful of course, but for me, Sport mode and nigh-on 350km of asphalt to play with was all I needed to know.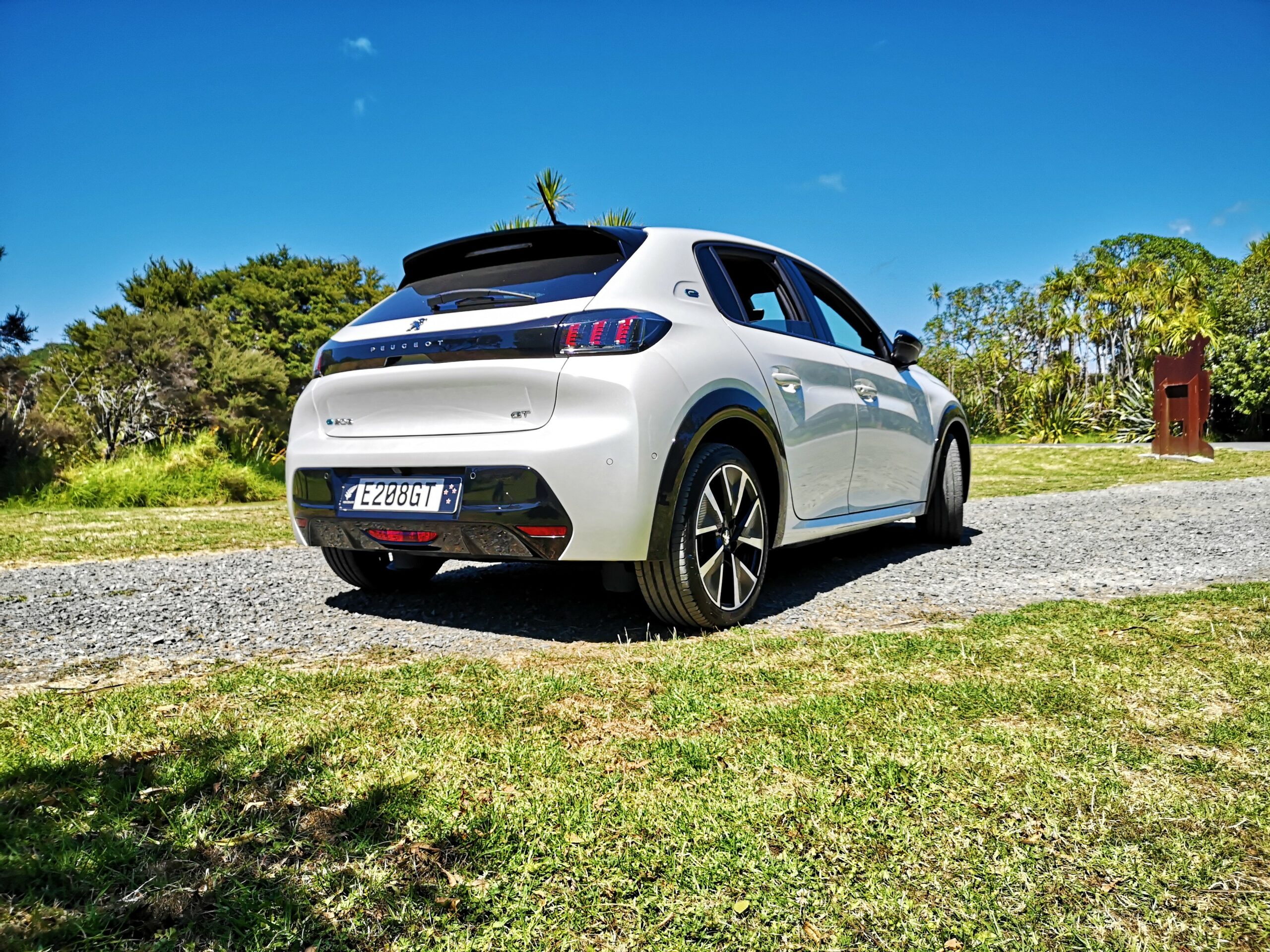 In all honesty, I couldn't tell you if the projected WLTP range was bang on as I did drive it in a real world fashion, preferring to just play with this nippy little sporty number – and in many ways I think that's the point. No range anxiety, just plain fun behind the tiny steering wheel – purrfect.