Ever heard of the phrase "je ne sais quoi"? It's a French term that describes something that cannot be quantified. A phrase often used by me to describe brands or cars that have a strong emotional appeal. Interestingly, this was my first time driving a French car and I have long known their cars to be the perfect embodiment of this phrase. Or so I had heard!
This time, I could see for myself whether a car like the Renault Zoe would tug on my heartstrings or if it was a car that would appeal to my sensible side. Now in its third generation, can Europe's best selling EV make its mark down under?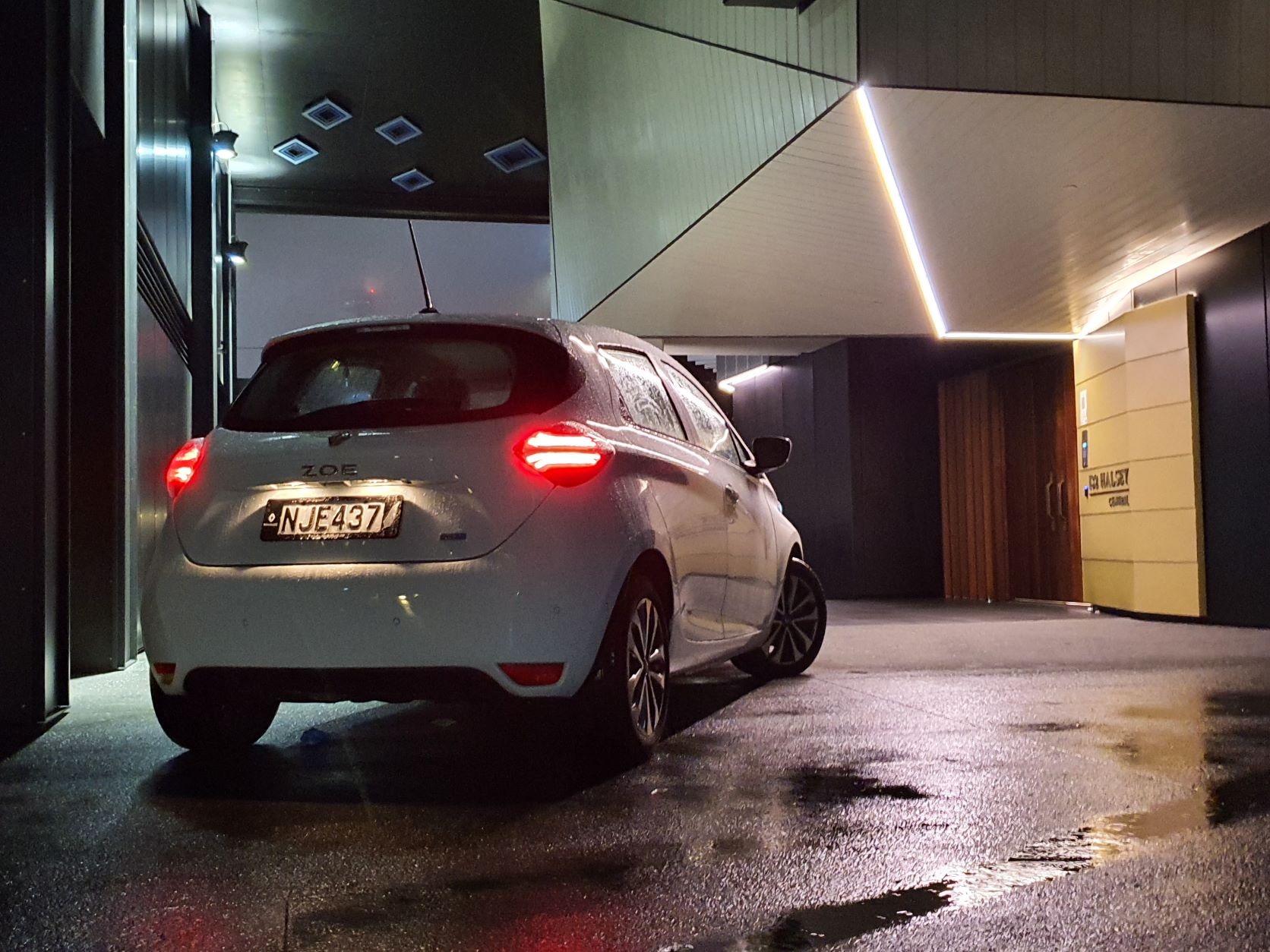 Take one look at the Zoe and you realize that it's styling is as quirky as the name would suggest! The shape is rather unique and draws many eyes towards it, I suspect those dramatic headlights also have something to do with that. In typical French fashion, there's a strong focus on design and rightly so. Renault have always been known as masters of the small hatchback and they certainly flexed that muscle with this new Zoe. I must admit that I'm not the biggest fan of the colour. White is rather unflattering on a car that looks like this. Good news is that Renault offer some gorgeous shades including Blueberry (purple), Flamme Red and Celedon Blue which really bring out the character of this little EV. Something with as big a personality as the Zoe deserves just that.
While it's nice to look at, I think the Zoe has a certain cute appeal to it. One which especially drew the eye of many onlookers! In fact, park it up and you'll notice a lot of people giving it a second glance. It's quite unlike anything else out there. Again, I would blame those headlights. Best likened to those small puppies at pet stores with large eyes that beckon you to take them home!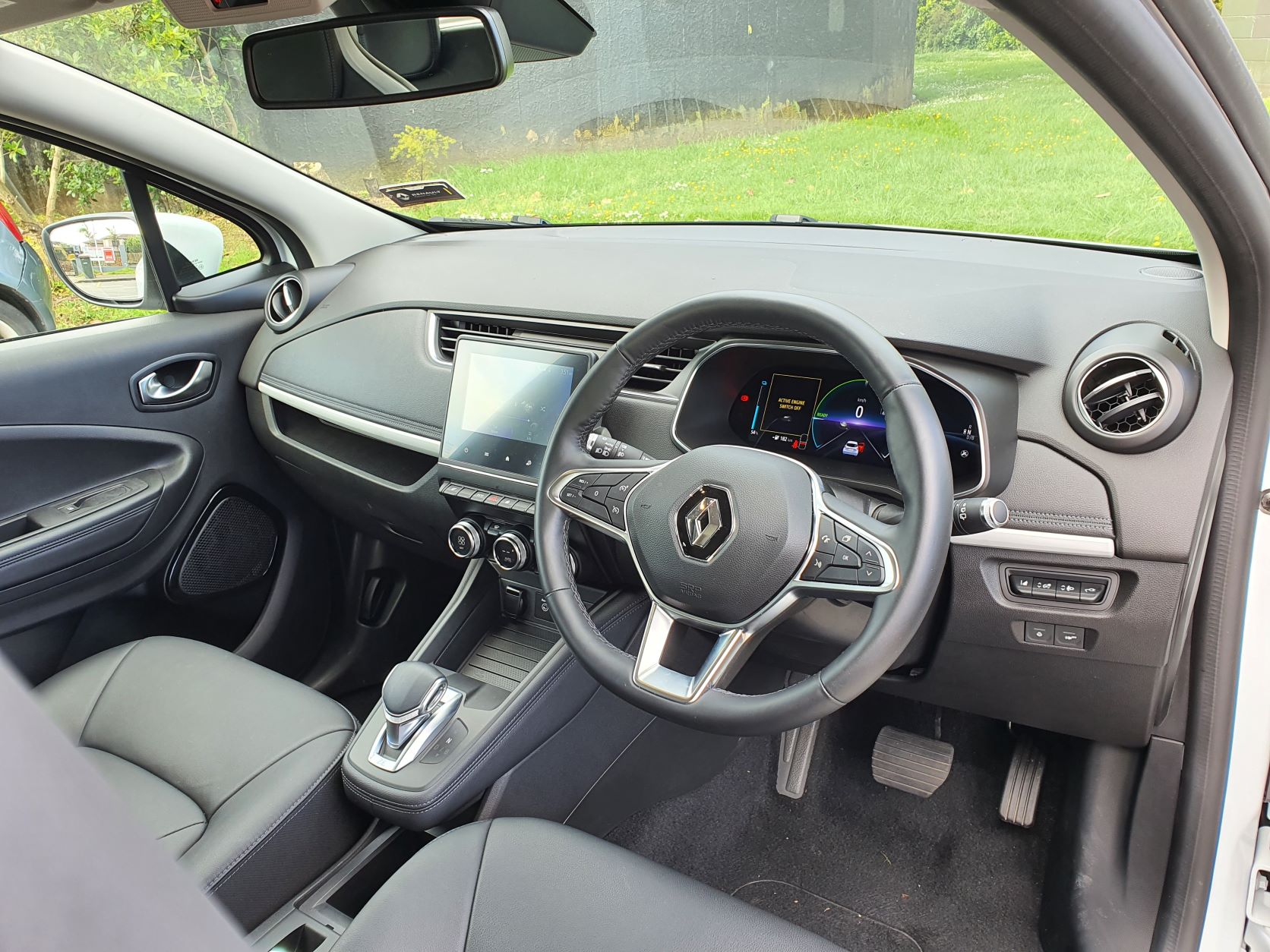 While the Zoe aims to be an affordable EV, it certainly doesn't feel like it for the most part. The faux leather and soft touch materials invite you into the bright cabin. There's a strong emphasis on design here with plenty of funky lines around. If anything, the colour of the interior is a little bland but the chrome accents do liven it up. Though small, it's feature list is rather large especially where safety is concerned. There's a good reversing camera and sensors to accompany it along with a comforting lane keep assist system. I say comforting because it alerts a subdued beep and gently vibrates the steering wheel if you are veering out of your lane. A refreshing change from many modern cars that scold you for doing that!
The infotainment screen feels a little dated and the interface is quite slow but the digital dashboard does make up for it. Look at the digital Zoe on the dash and it seems as if you're driving into space! That cosmic look is further enhanced by the power/charge bar that wraps around it. While I did pick on the interior a little bit, I would like to expand a special thanks to Renault for retaining some of the buttons and knobs. It leaves the driver with a bit of familiarity.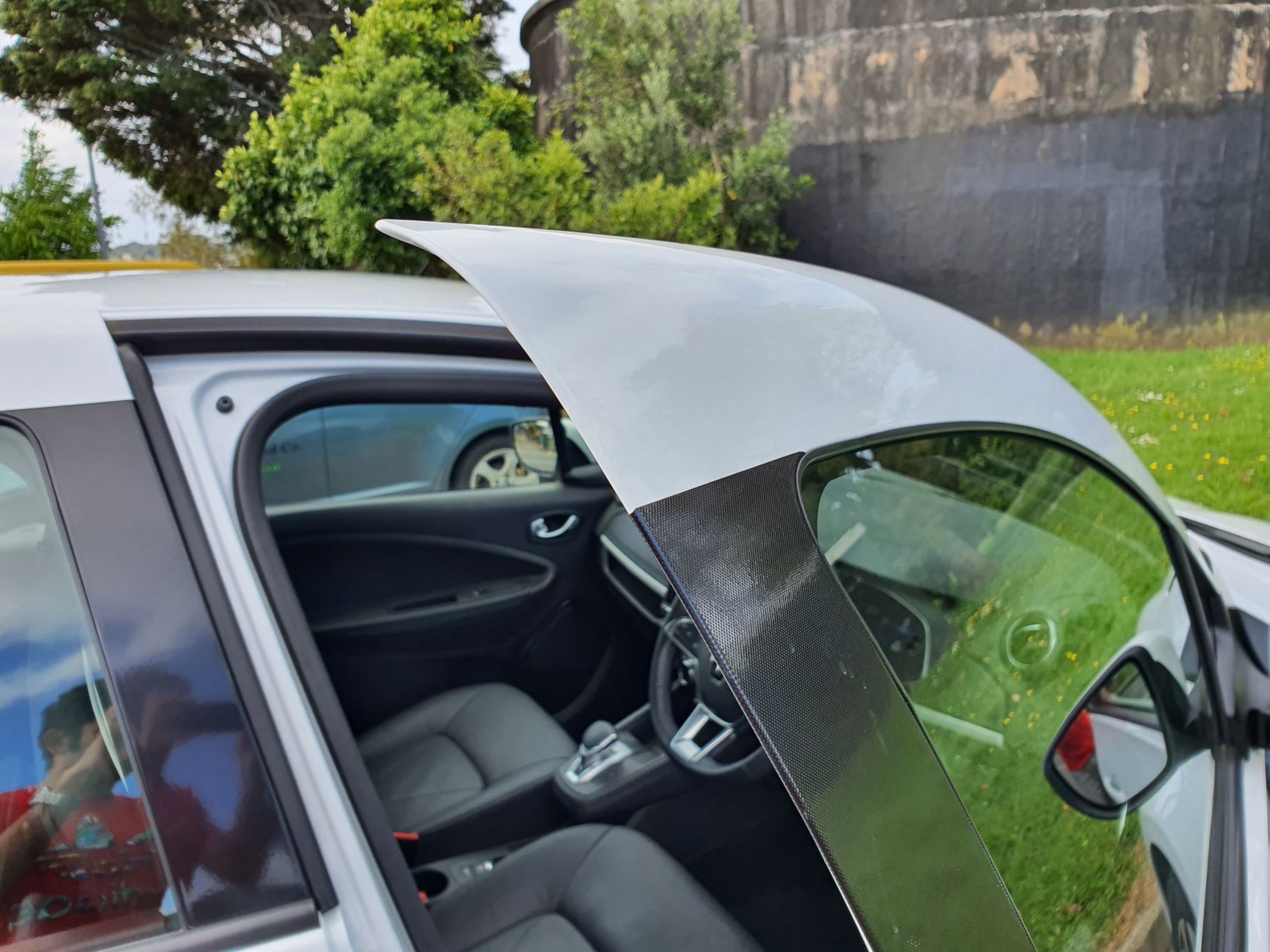 At the end of the day, the Zoe is as French as they come which means it does have some quirks. The biggest of which would have to be the door edges. Just like the one pictured above, they are quite sharp. A worry if you are about the same height as me because it will claim your chin or nose if you're not paying attention! I understand the styling aspect but it just doesn't seem like the safest idea to me. Similarly, the boot lid has a few of these jagged edges so make sure you watch your forehead there!
Another bone I have to pick with the Zoe is regarding the AC, I could never get it to work properly! Worse still, it had no ability to demist the windows on a moisture filled night despite turning it up to full. That certainly was strange but from experience, I would say it's not a common issue across every car.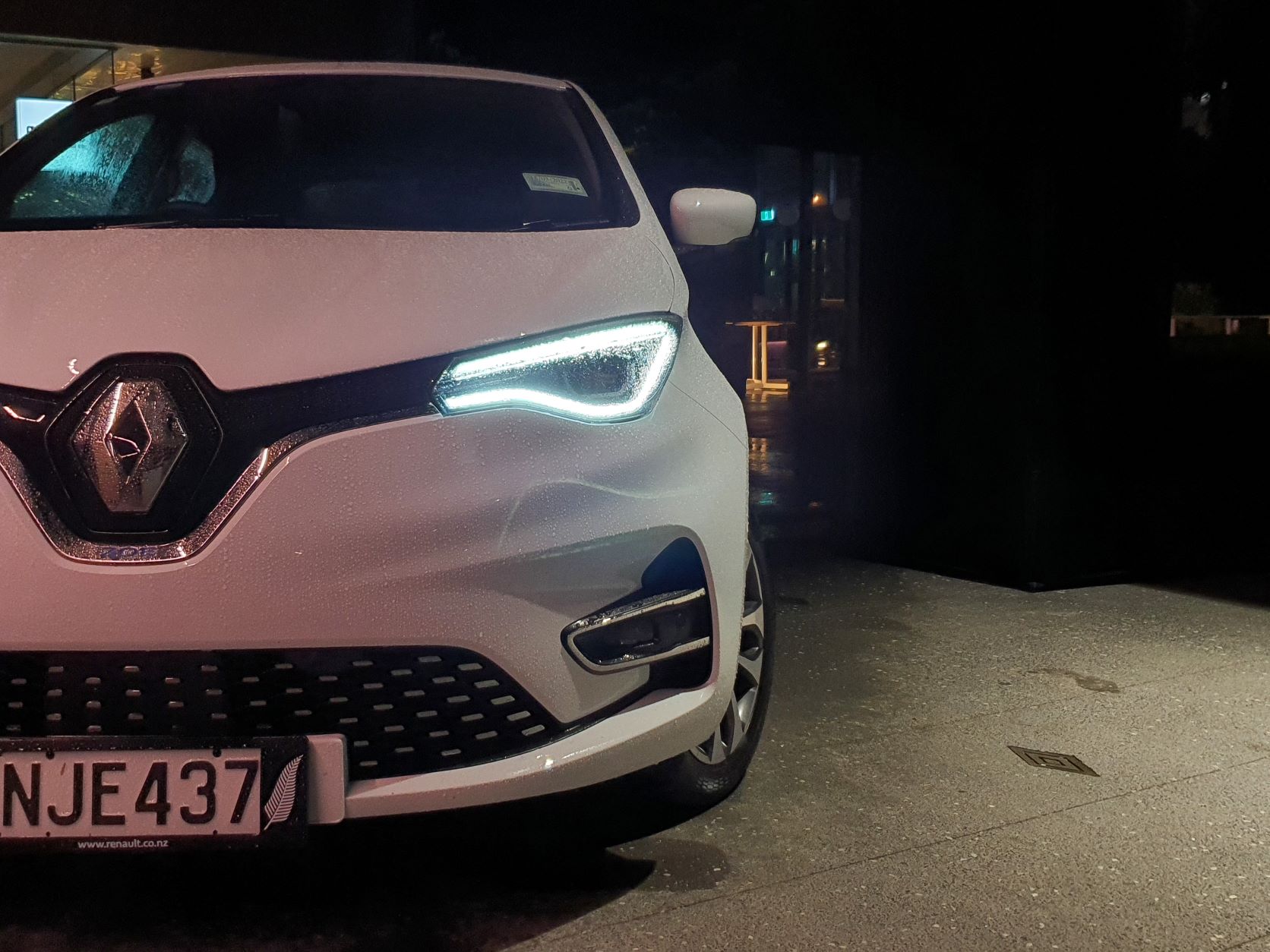 On the road, the Zoe charms you in a uniquely French way. Watch Woody Allen's 'Midnight In Paris' and you will understand what I mean. While you can drive it in a relaxed way, the little Renault loves to duck in and out of traffic. The small dimensions of the car mean that city driving is no issue and with plenty of visibility, you can make those lane changes safely! It leaves you smiling from ear to ear, such is the cheeky character of this car.
That electric badge on the back will attract tailgaters in their dirty diesels but fear not because the 52kWhr battery has plenty of grunt to leave them in the dust! While the Zoe doesn't have the power up top, it has more than enough to dart into gaps in traffic. With a range of just under 400km, this EV isn't just restricted to the city limits either! Thanks to the batteries laid under the floor, it sits very comfortably at motorway speeds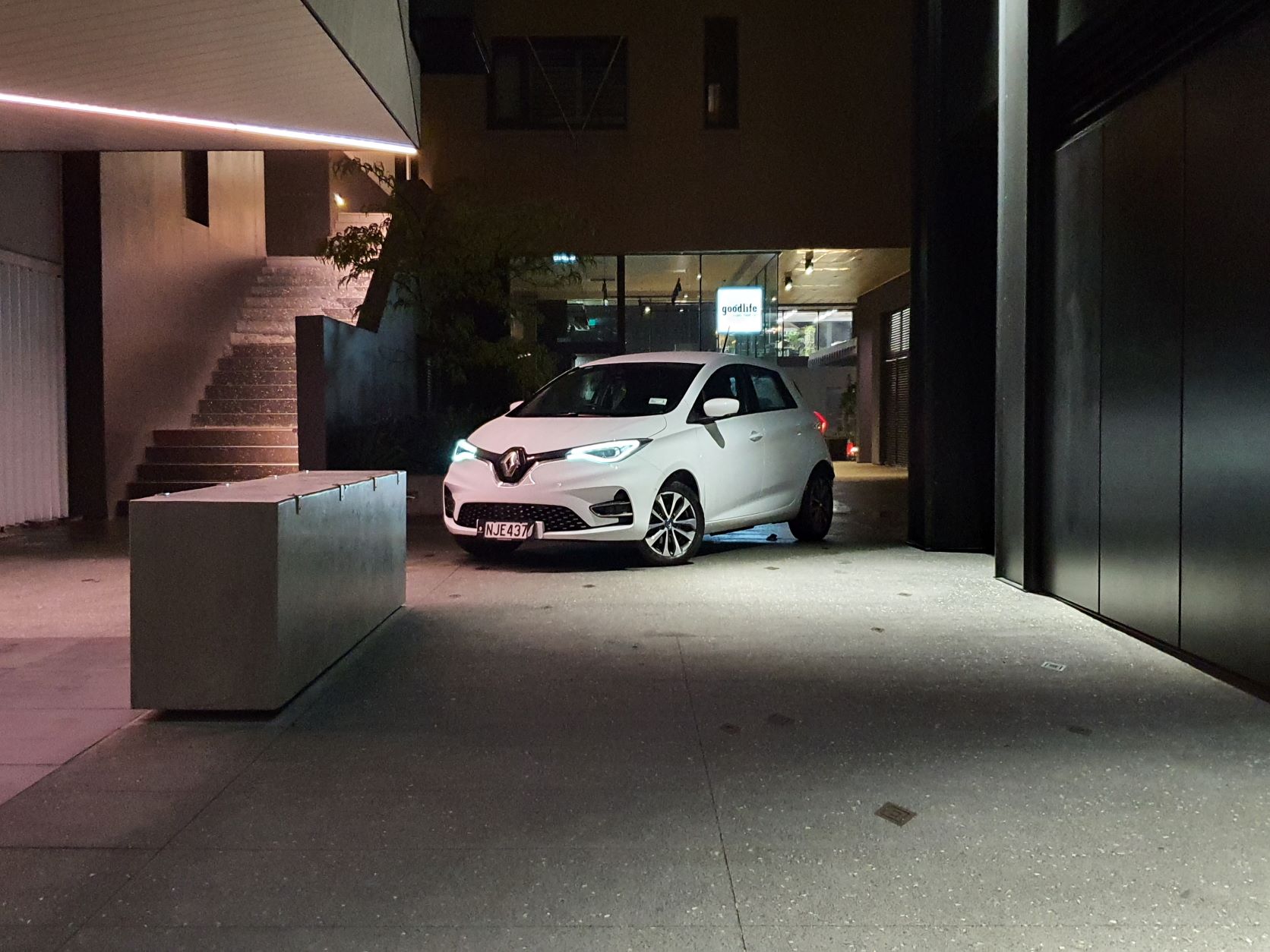 The Verdict
Did I love my week with the Zoe, yes! It has such a unique character to it, catering to both relaxed and chaotic driving styles at the same time. You can't help but smile while being at the wheel of this car and that is the essence of this Renault. Objectively, it may be flawed but what isn't? However, bring emotion into the picture and the Zoe succeeds. After all, a life without emotion is just boring. The one thing that the Zoe isn't!
2021 Renault Zoe: 3/5
Thanks for reading! For more news and reviews, check out Tarmac Life.
Words and pictures by Matthew D'Souza. Cover photo by Henri Yeung.