Returning to its home at the Nurburgring, Hyundai N have identified the IONIQ 5 as the first electric car to get the performance treatment. Currently undergoing final rounds of testing before its premiere, the IONIQ 5 N will offer an EV experience specifically for driving enthusiasts.
Building on the same three 'N performance pillars' which are "Corner Rascal, Racetrack Capability and Everyday Sportscar", IONIQ 5 N will see the first implementation of those principles in an electric car. Advanced software allows for better endurance, improved braking and "emotional driving excitement."
Premiering at Goodwood in July, Hyundai is really ramping up testing at both its European Test Center at the Nurburgring and its European R & D center in Russelsheim. The testing is described as honing "every N model to the Nth degree" meaning the prototype car will undergo two sets of 10,000km endurance testing at the Nurburgring. Enough to make anything sweat!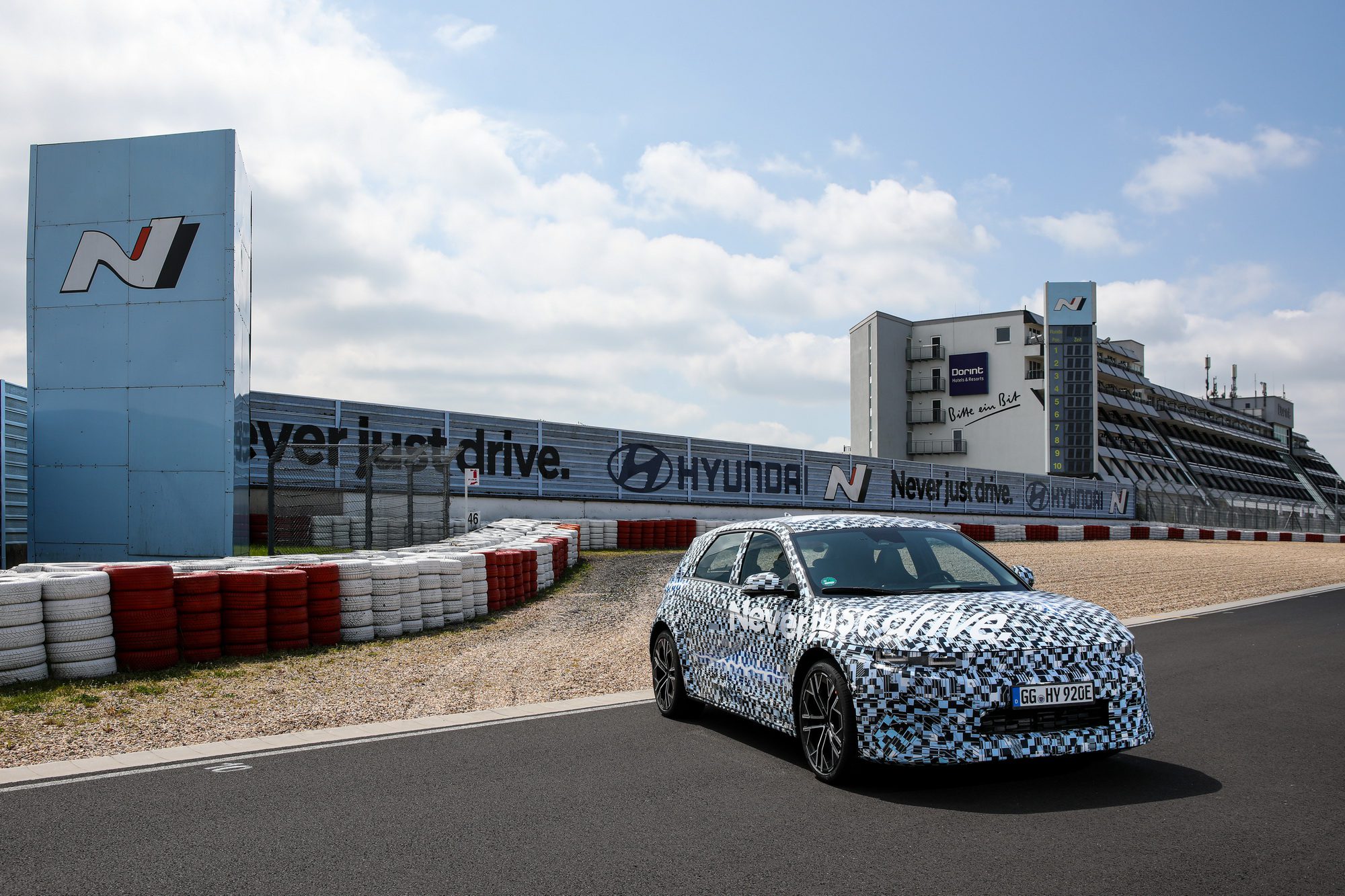 A new challenge in dealing with performance EVs is heat management of the batteries as it requires a very different approach than that of an ICE engine, pushing Hyundai to advance its software based improvements. Enlarging the oil cooler, battery chiller and creating more efficient radiator packaging was the solution this as well as 'N Battery Preconditioning' and a dedicated 'N Race' mode.
The former regulates battery temperature and cooling depending on driving needs while the latter prioritizes sporty driving via intelligent energy usage. Hydraulic backed regen braking makes the IONIQ 5 N and industry leader in decelerations too! 400mm discs are implemented to make this happen.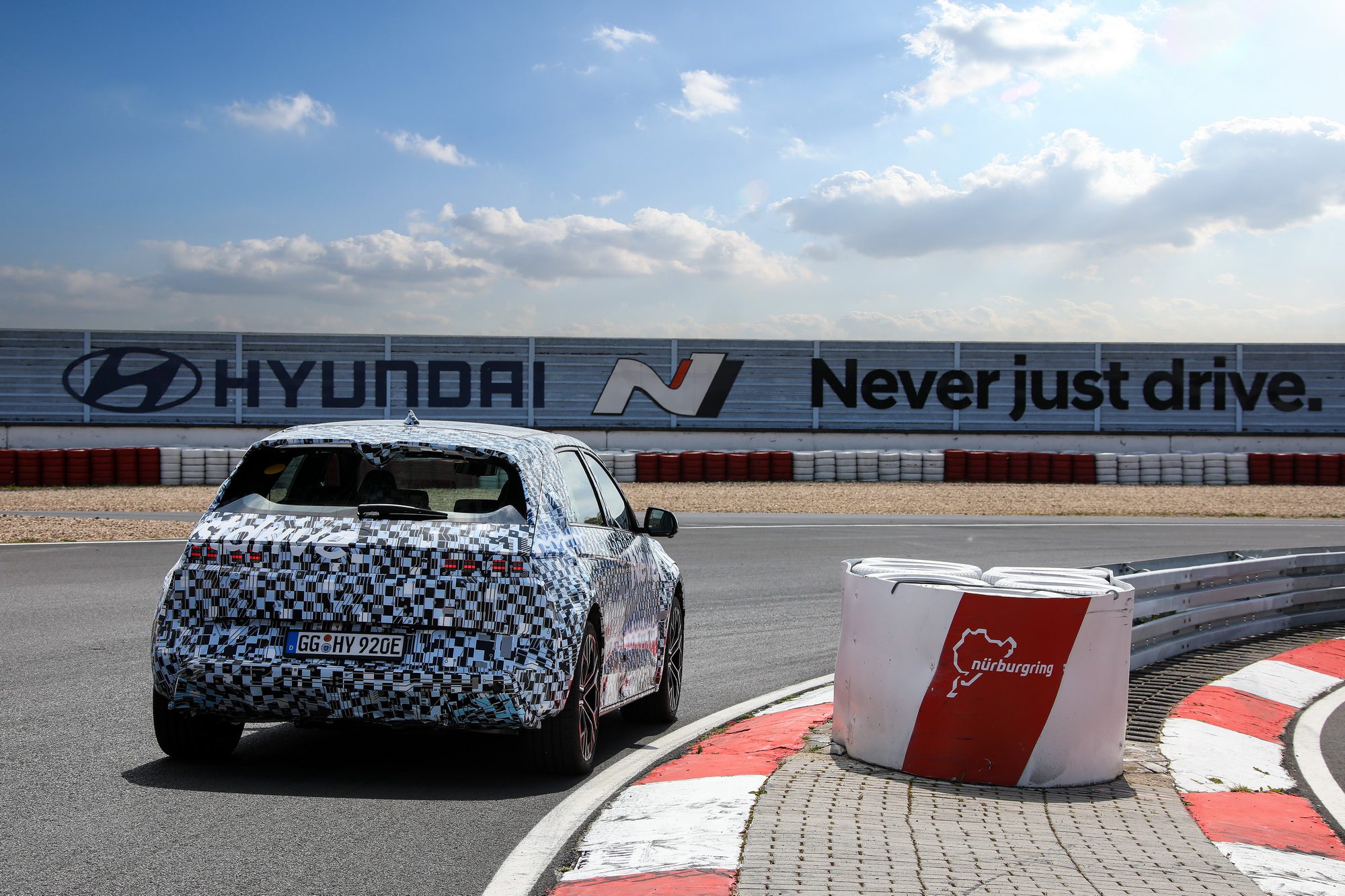 Hyundai engineers have also been hard at work developing N Active Sound and N e-Shift for better driver feedback and engagement. Using 10 speakers across the outside and inside of the car, N Active Sound mimics the soundtrack of a 2.0L turbo ice car, pops and bangs included! You can also have the sound of a supersonic fighter jet if you prefer!
N e-Shift offers likeness to using the 8 speed dual-clutch transmission (DCT) implemented in the petrol powered N cars. Debuting at Goodwood Festival of Speed on July 13th, this is going to be a performance EV like no other!
Thanks for reading! For more Hyundai news and reviews, visit Tarmac Life.
Pictures and media courtesy of Hyundai Newsroom Global.