As some of us will still remember, the MG Motor company was formed back in 1924. It was founded in what I like to think was a tin shed in England by car designer Cecil Kimber who (under the MG badge) went on to make some iconic British sportscars. The 'new' iteration of the MG brand (now owned by state-owned Chinese company SAIC Motor Corporation Limited) still quite rightly trades on this heritage, yet produces vehicles that at this stage are quite well removed from the original models – and MG New Zealand had us test out their latest one, the ultra efficient HS PLUS EV PHEV.
History aside, the modern day MG not only comes in the shape of a hatch or in this case an SUV but also comes with a raft of technology that Kimber wouldn't have dared to dream about. MG Pilot active safety technology (adaptive cruise control with traffic jam assist, plus a 360-degree camera, forward collision warning, rear cross traffic alert, blind spot monitoring, lane change assist) is standard in the HS, as is the 12.3-inch virtual cockpit and the 10.1-inch touchscreen with Apple Carplay, Android AutoAdaptive Cruise Control. Some of it may be just a little 'buffered' in its timing right now, but rest assured, just like the brand itself, it will catch up.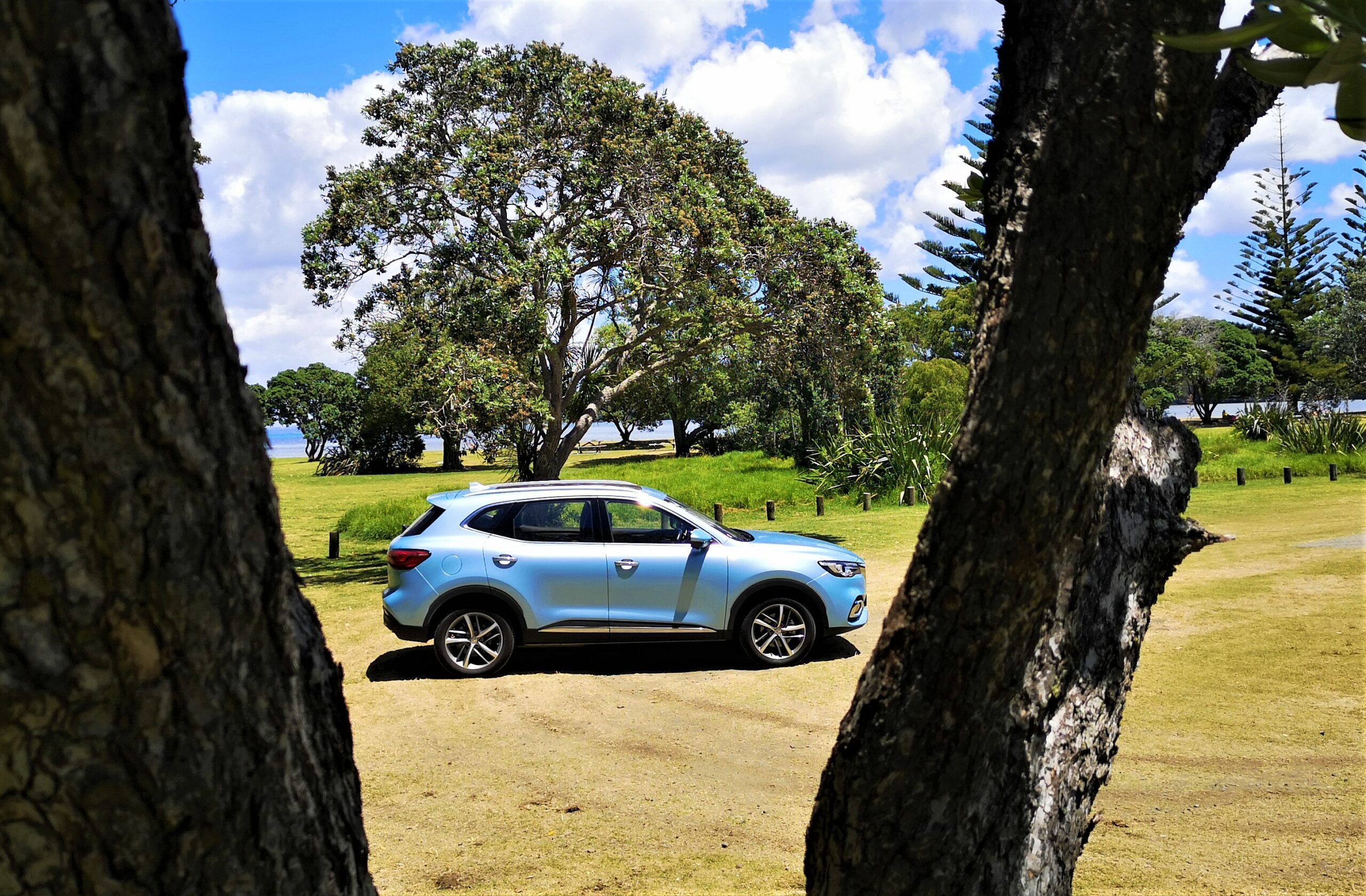 My review model HS +EV came in clipper blue, it's a soft light tone that's simply perfect for the bright NZ summertime. Now we've already reviewed the 'regular' HS so I won't dwell on its size, shape or design, just know that it looks great on the driveway and will comfortably accommodate a family of four and a half.
Of course the big news about this new HS is the 'PLUS' EV, made noticeable by the fact that it now has two 'refueling' flaps, one on each side of the SUV – the 'petrol' is on the passenger side and its opening button is down by the driver's knee, I feel that this is worth pointing out if you don't want to look foolish by having to relocate your MG at the pumps and keep poking the flap in the hopes that it opens.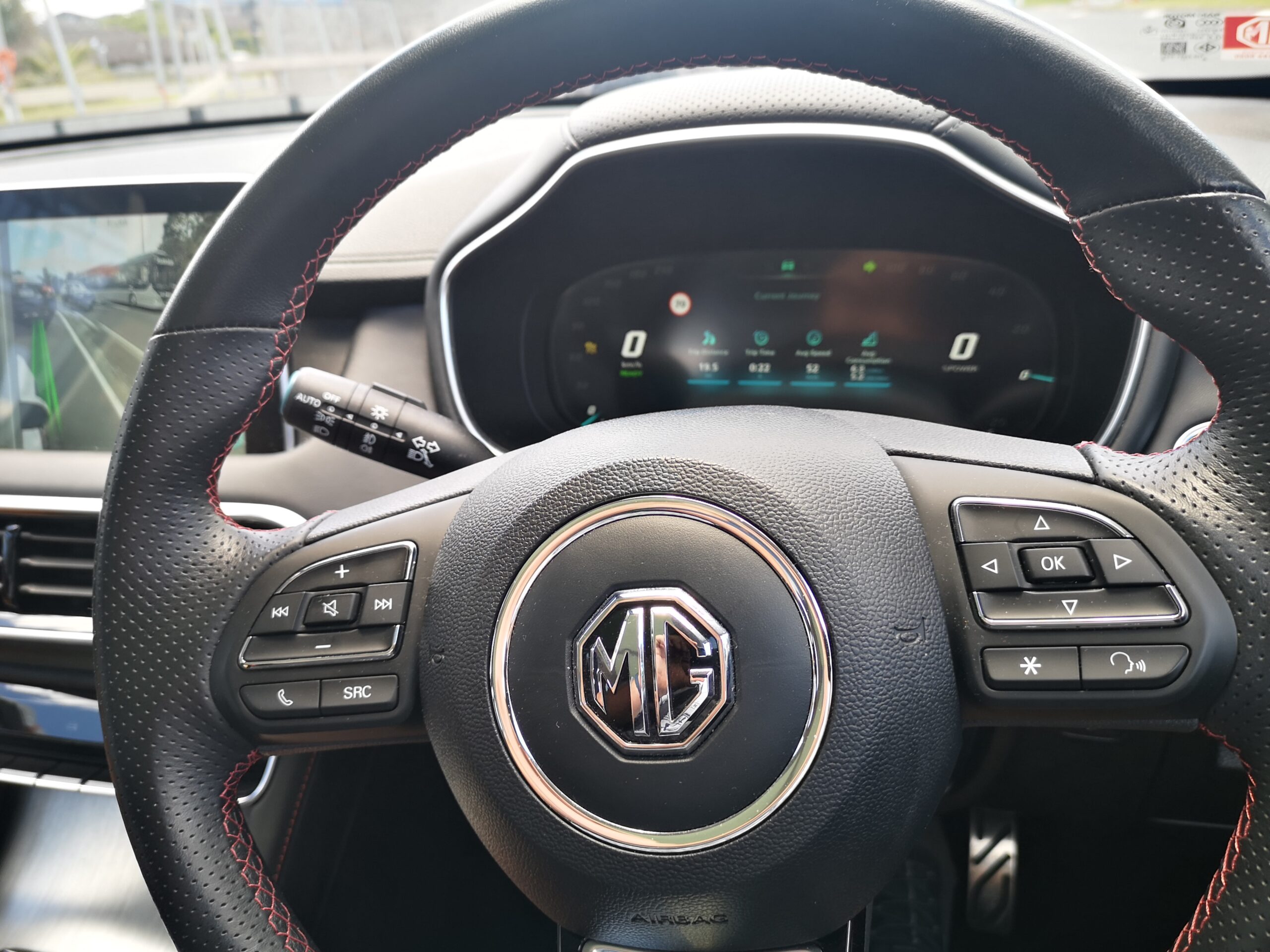 Behind the HS's scenes is a 16.6kWh battery that once fully charged (at home via a wall box or trickle charger) will give you 63km of EV only, emission-free driving. And when combined with the 1.5L turbo engine gives you 189kW of power and 370Nm of torque, while sipping fuel at a rate of 1.7L/100km (combined CO2 39g/km). It's nippy too, 0-100km/h is reported to be 6.9 seconds and it will spin its 18-inch diamond cut alloy wheels should you so desire.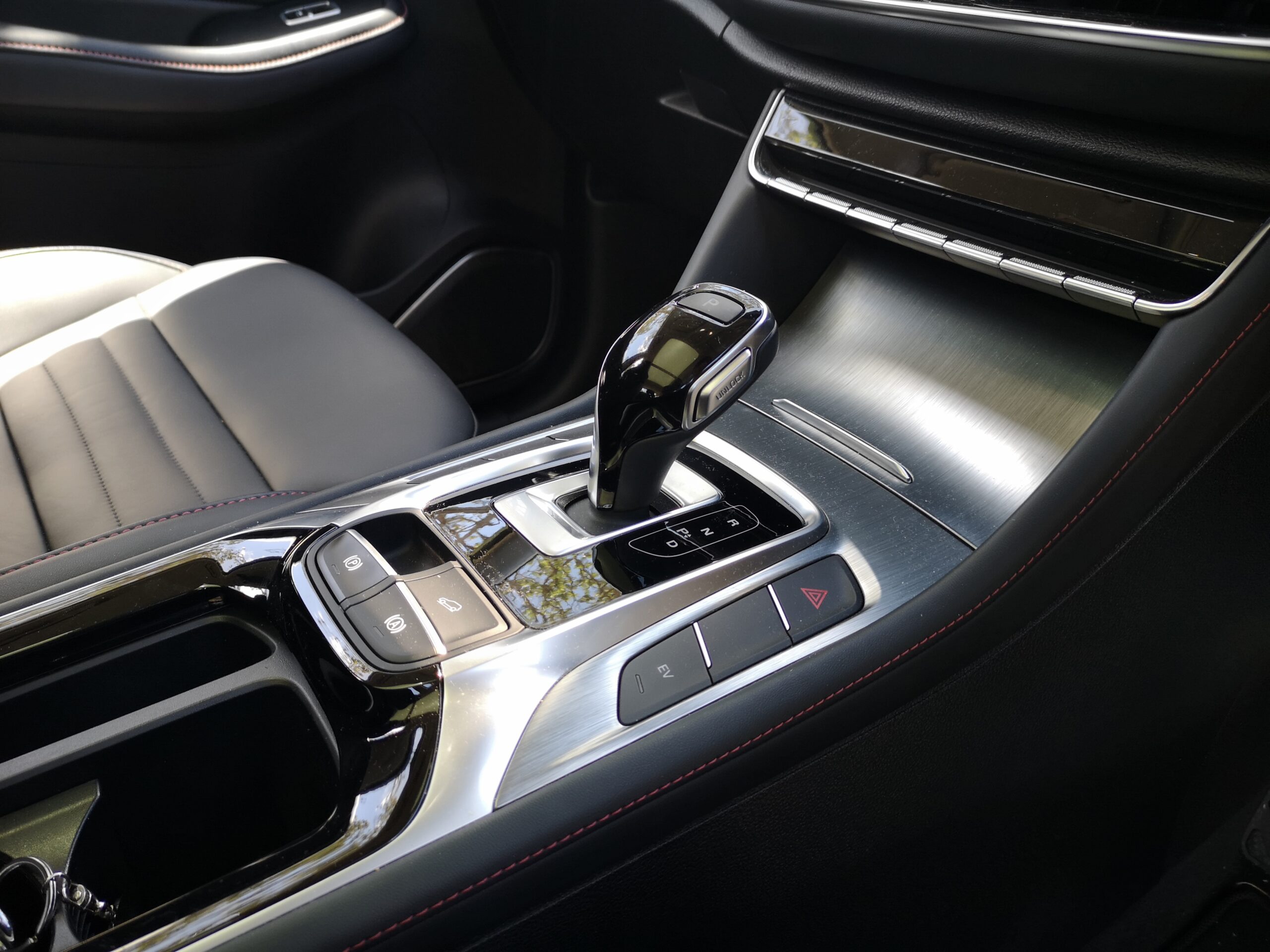 I was lucky enough to have the HS +EV for an extended period over Xmas and as a family we spend a lot of time heading to and from the northern Auckland beaches and as such put its 451L of boot space to good use. But it also gave me plenty of time behind the wheel.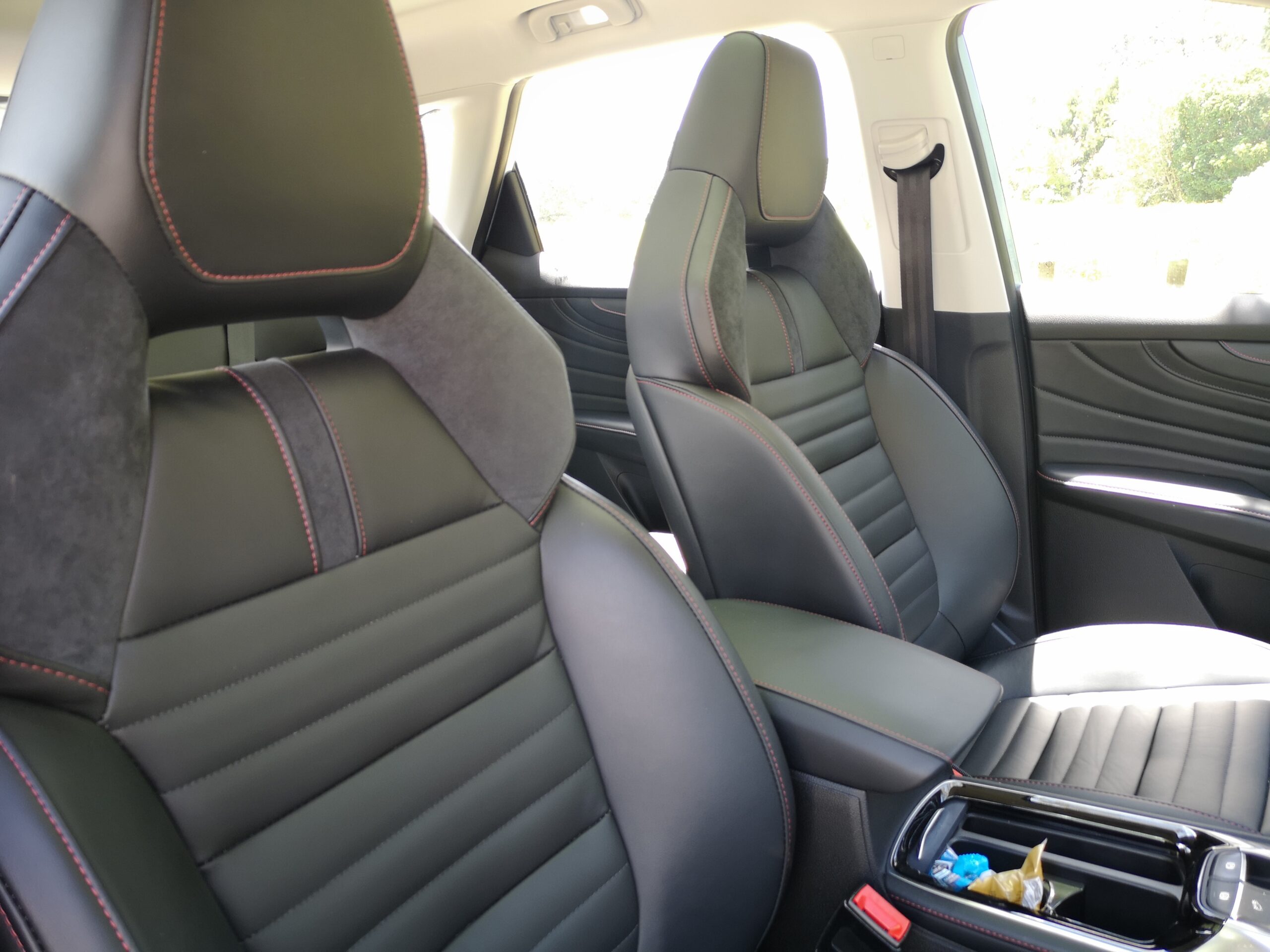 Although the PHEV tips the scales at 1775kg, it actually handles well and switches pretty much seamlessly between EV and Petrol delivery when not using the EV only mode. The big difference is the extra information delivered via the instrument cluster, giving you plenty of driving and efficiency data, although it does split the two ranges up so I was spending my time doing rough calculations in my head.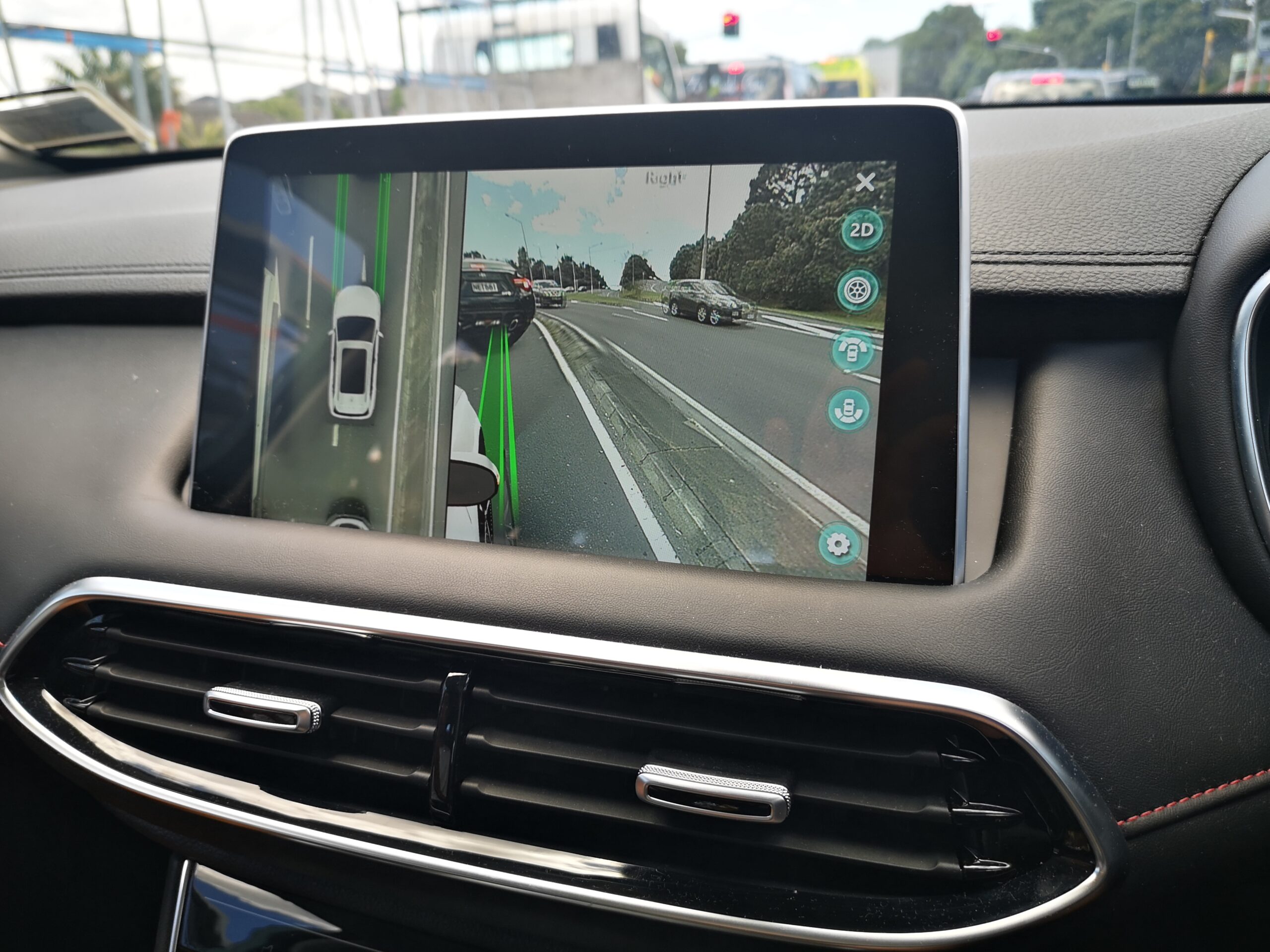 Stopping at junctions with the indicator on offers up a nice surprise with the 360-degree camera showing blindspots and driving diagrams, but again, it does lag a bit and goes black between screens for a beat. On the matter of blind spot alert, MG has seen fit to put the light on the inside of the door mirror, in my humble opinion it's not a natural place or eye-catching enough to be useful.
What is useful though is the PHEV range. As I said it's reported to be 63km but just how trustworthy is that? To test, I mapped out a route that was just under the limit and included some SH1 driving, some speed tests and some 'burds thrown in for good measure. As it turned out, my hour-long trip used 56.6km of battery range and still had 7km left upon arrival, so actually 63.6km exactly – I have to admit to being pleasantly surprised.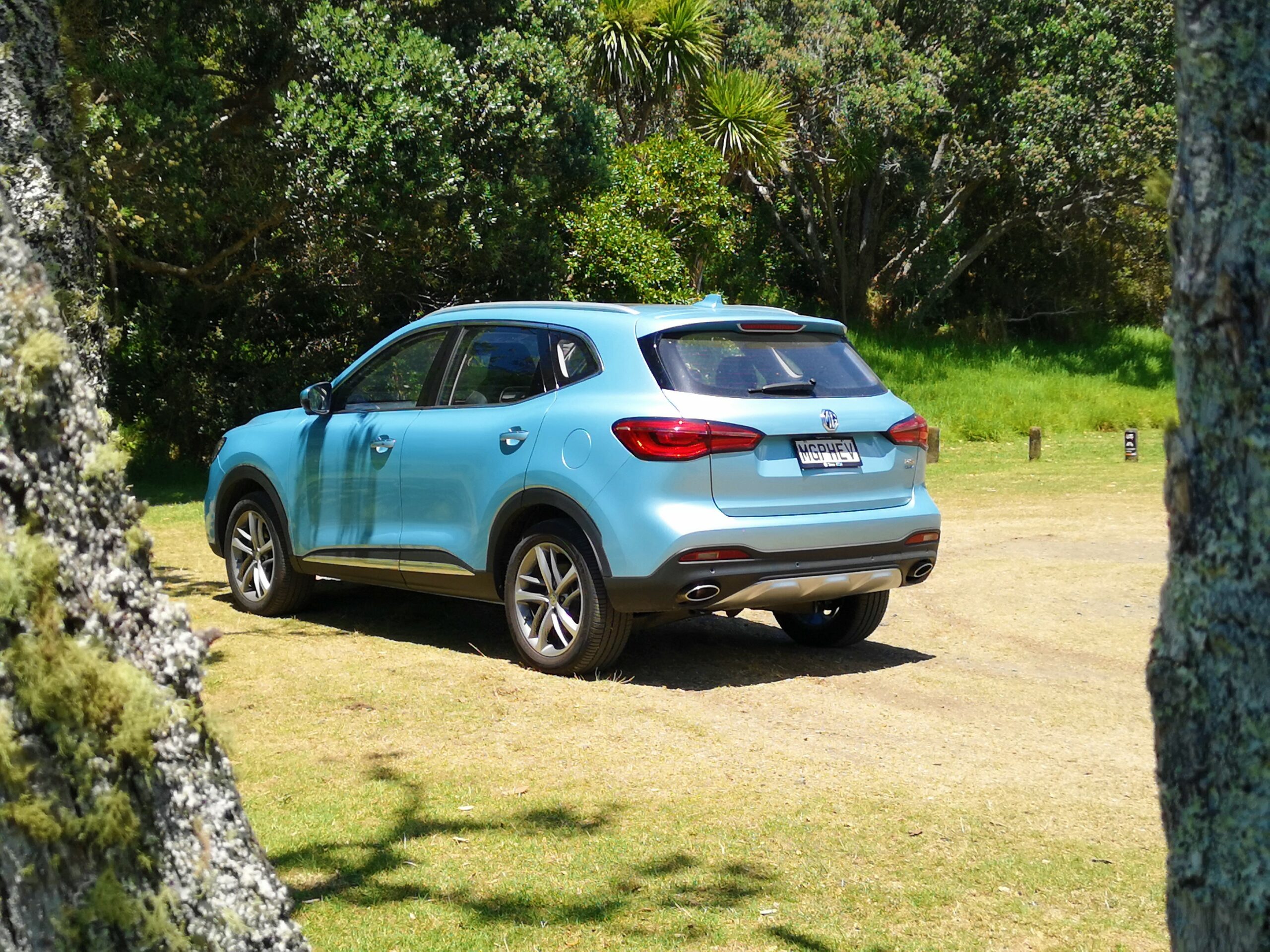 The new MG HS PLUS EV ticks a lot of boxes in terms of style, comfort, safety, drivability and the big one, range. It does what it says on the tin and (just as the slogan goes), offers plenty of value to boot – long live the MG.