Honda have officially announced the unveiling of three electric bicycles (EBs) for the Chinese market, especially aimed at Gen Z buyers. Meet the Honda Cub e, Dax e and ZOOMER e!
Electric motorcycles are classified into three categories in China, the first is 'Electric Bicycles' or 'EB', these are limited to 25 km/hr. 'Electric Moped' is the next category up and these are limited to 50km/hr while 'Electric Vehicles' are then limited to a minimum speed of 51 km/hr or more. Honda's three new vehicles, all fall into the EB category.
The presentation was made with three key themes in mind, "Electric Evolution, Colourful Future and Honda e". Honda's new e-bicycles were inspired by the ZOOMER, Dax and the iconic Super Cub, all familiar names in the world of two-wheeled Hondas. Taking the design of these models as a template, Honda created a range of e-bikes for a new kind of customer. One that will appreciate the features and equipment offered by the automotive brand.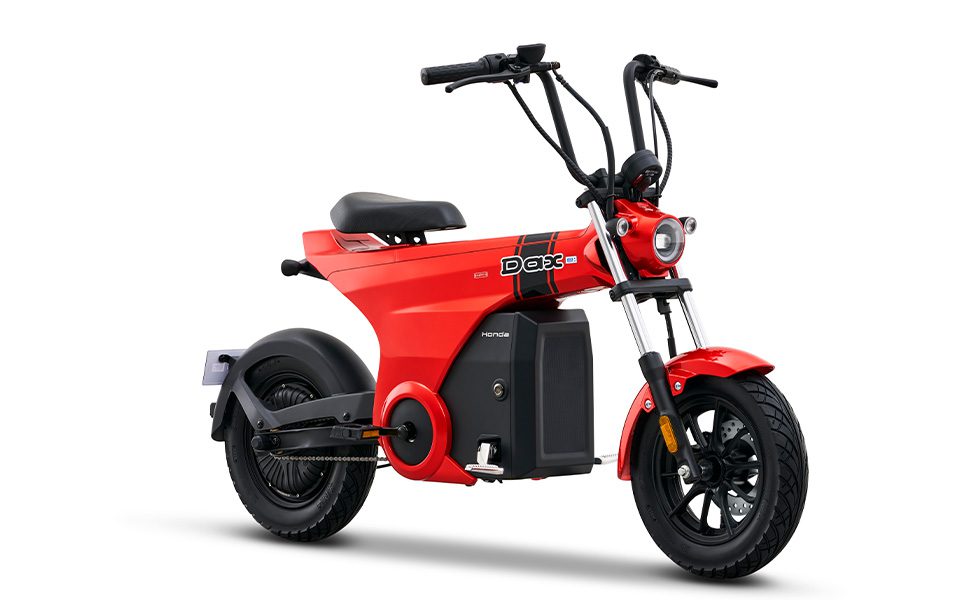 Honda's eventual goal is release more than 10 electric motorcycles by 2025. However, Japanese fans of the Cub range will be disappointed as there are currently no plans to introduce these e-bikes into the Japanese market.
Thanks for reading! For more Honda news and reviews, visit Tarmac Life.
Words by Matthew D'Souza, pictures courtesy of Honda Media.