With a cafe on virtually every corner and demands of a 'double shot americano with almond mulk' being commonplace, it's plain to see that NZ has well and truly embraced the global coffee movement. This 'addition', combined with our desire for clean-energy powered SUVs should be reason enough for the new Opel Mokka-e to be a big hit here, but as we found out, there's much more to this funky German than just a cracking name.
German car brand Opel have been making cars since 1898 and in my humble opinion (which is all that matters), have produced some of the most memorable and attractive vehicles to ever grace the tarmac (and dirt too), Manta, GT …
Anyway, Opel has recently set its sights on bringing their new look/low and no emission fleet to NZ and the Mokka-e undoubtedly carries their 'detox' mantle with fine aplomb.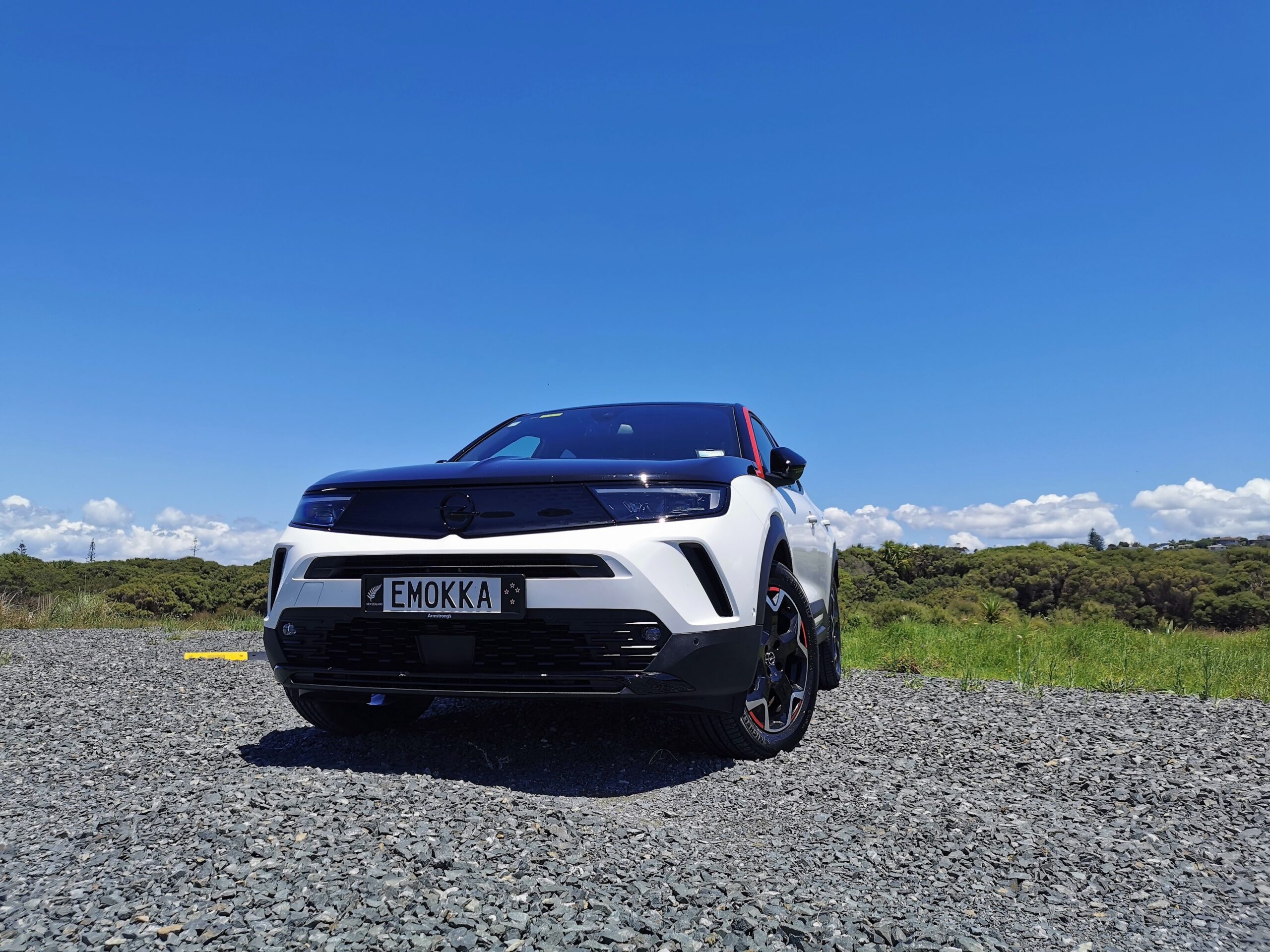 First and foremost is its style, with 'Modern German' being the name of the game. Just as Berlin has re-energized itself into a brash, bold and vibrant central Euro city, the Mokka brings with it brand traditionalism but mixes it up with extravagance, fun and an overall sense of design freedom.
Of course I'm building it up here, but it's plainly evident that the Mokka-e's design seems to have a sense of the unrestricted, which in turn brings a fresh identity to this small and funky SUV. Distinctive lines that hint of the historic but curves that have a strong lean towards the eye-catching and unique – something best expressed in the hero Matcha green body paint.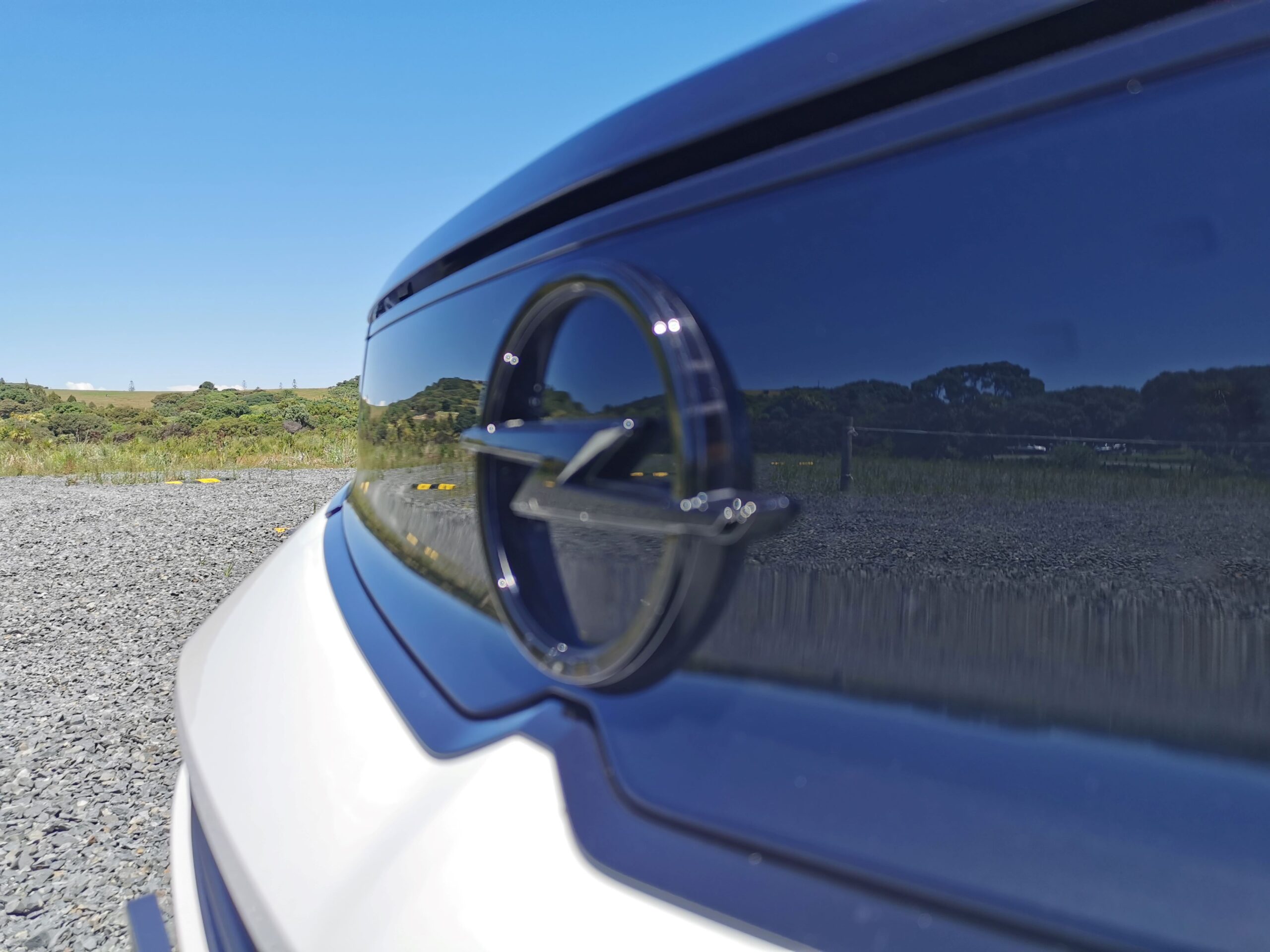 The Mokka showcases the Opel Compass and the Vizor, both of which have a strong connection to the original Manta but with a fresh perspective. The former having all four 'Compass' points converging on the Blitz logo in the centre of the Vizor grille and the Vizor itself being a wide-stretched, chrome-framed panel grille that not only integrates the matrix LED headlights but also shields and protects all the electrical gubbins that assist in its semi-autonomous driving ability.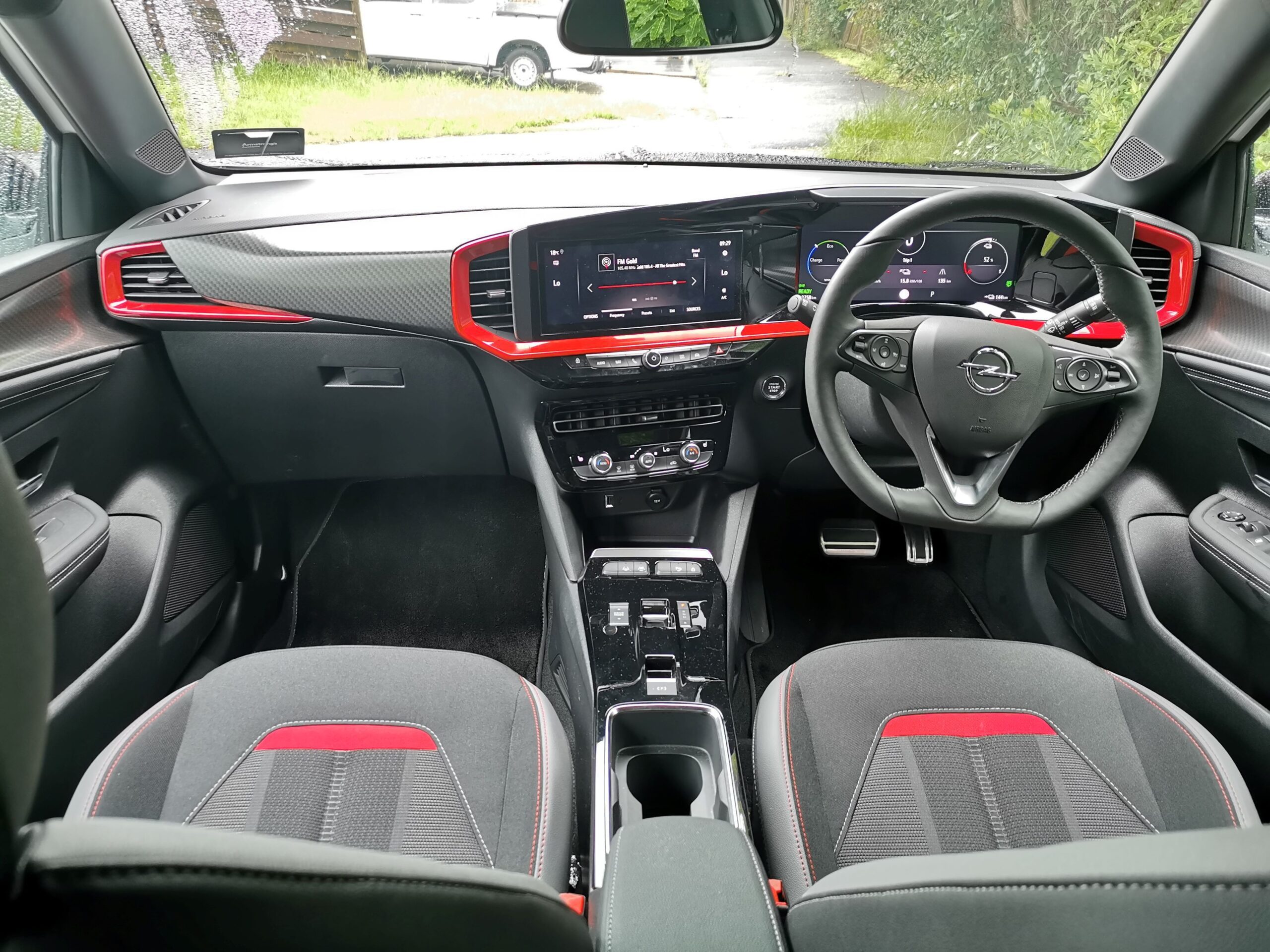 Venture inside and again there is a mixture of the conventional and minimism, all with an ultra-modern twist. The leatherette/cloth seats are ergonomically certified so are very comfortable and supportive, the dash comes with a large amount of piano black that contrast starkly with hot red trim slashes and the infotainment/instrumentation comes to you via one complete 'pure panel' that's angled towards you, the driver.
About that pure panel, it's 22-inches (10-inch Infotainment, 12-inch instrument) of colourful and clear data that can be configured and personalised to your choosing, and yet without all visual clutter, meaning that your eyes don't have to sieve through screeds of information to get to the stuff YOU want.
Of course it's Android and Apple connected, and the sound system comes with 6-speakers (it's ok but could be more powerful). There numerous Apps to play with and Opel's 'Puresense' features an array of driver and safety aids that although are constantly monitoring the way ahead, beside and behind, you don't even know are there. Helpful but not intrusive, just how I like it.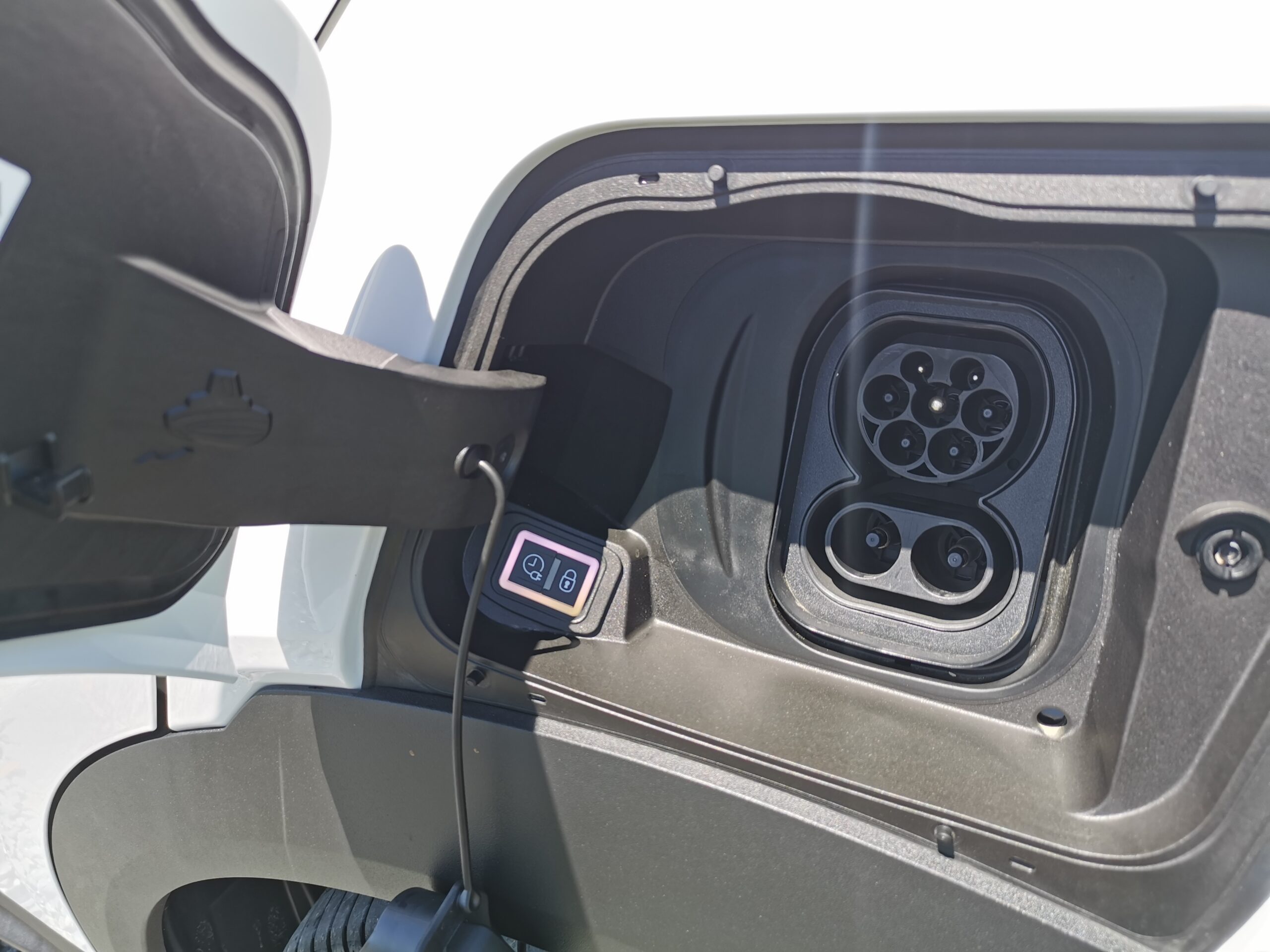 Now the juicy bit, the powertrail. The Mokka-e is 100% electric so no need for gas station stops (unless you're after a coffee). It features a 50kWh battery that's quick to charge (7 hours AC 7.4kW/30 mins 0-80% DC fast charger) and a full battery gives you 363km (WLTP). This in turn powers a single electric motor (100kW/260Nm) that drives the front wheels. 0-100km can be achieved in 9 seconds and up to a top speed of 150km/h should you find the opportunity – the desire for an Autobahn in NZ is strong.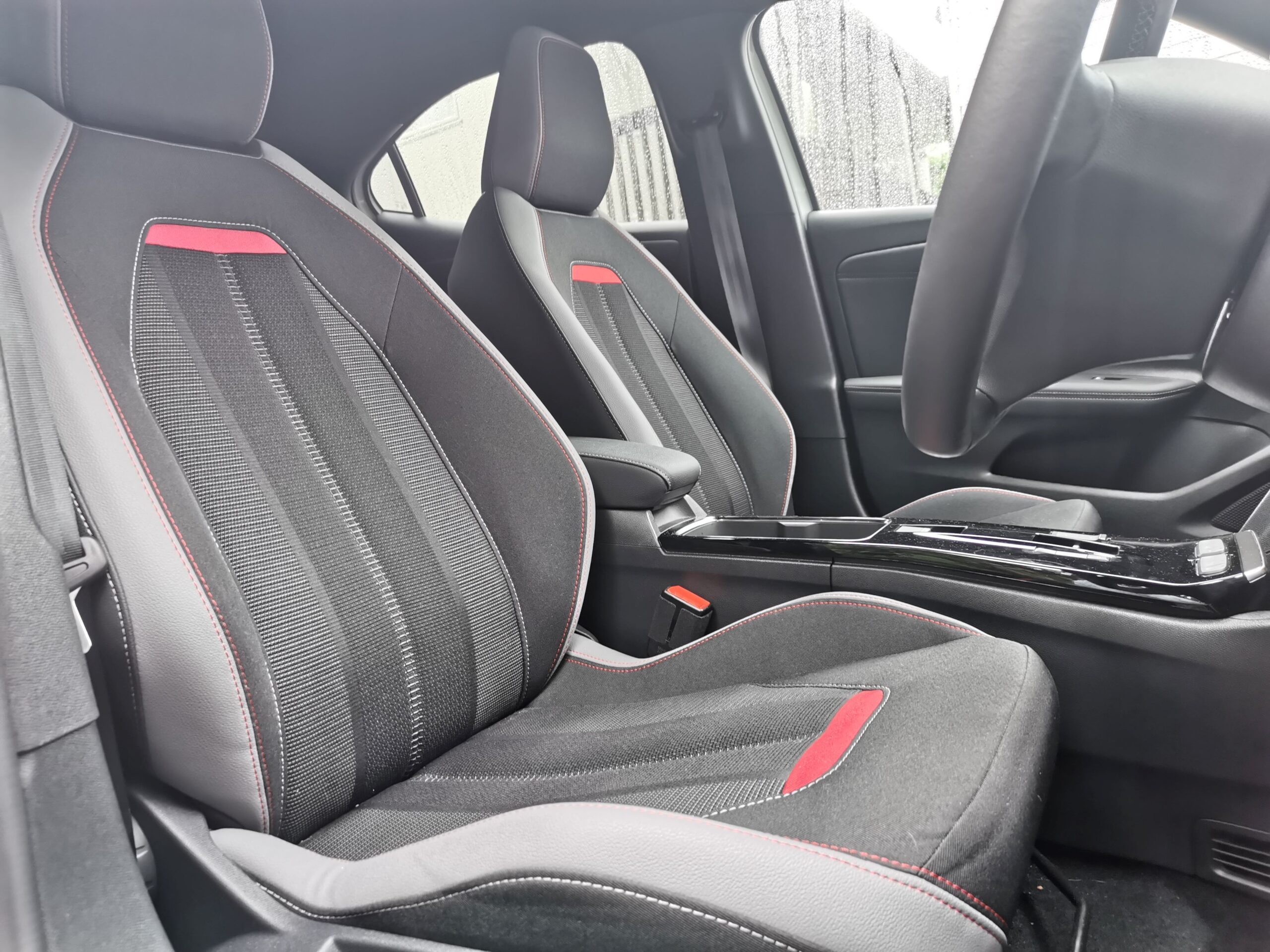 Getting comfortable in the Mokka-e is a simple affair with steering and seating being fully adjustable. There's plenty of room for drive and co-pilot however there is a compromise for those in the rear, height is good, legs not so much. Boot space is 310L (40L less than its ICE sibling) but still enough for a weekly shop.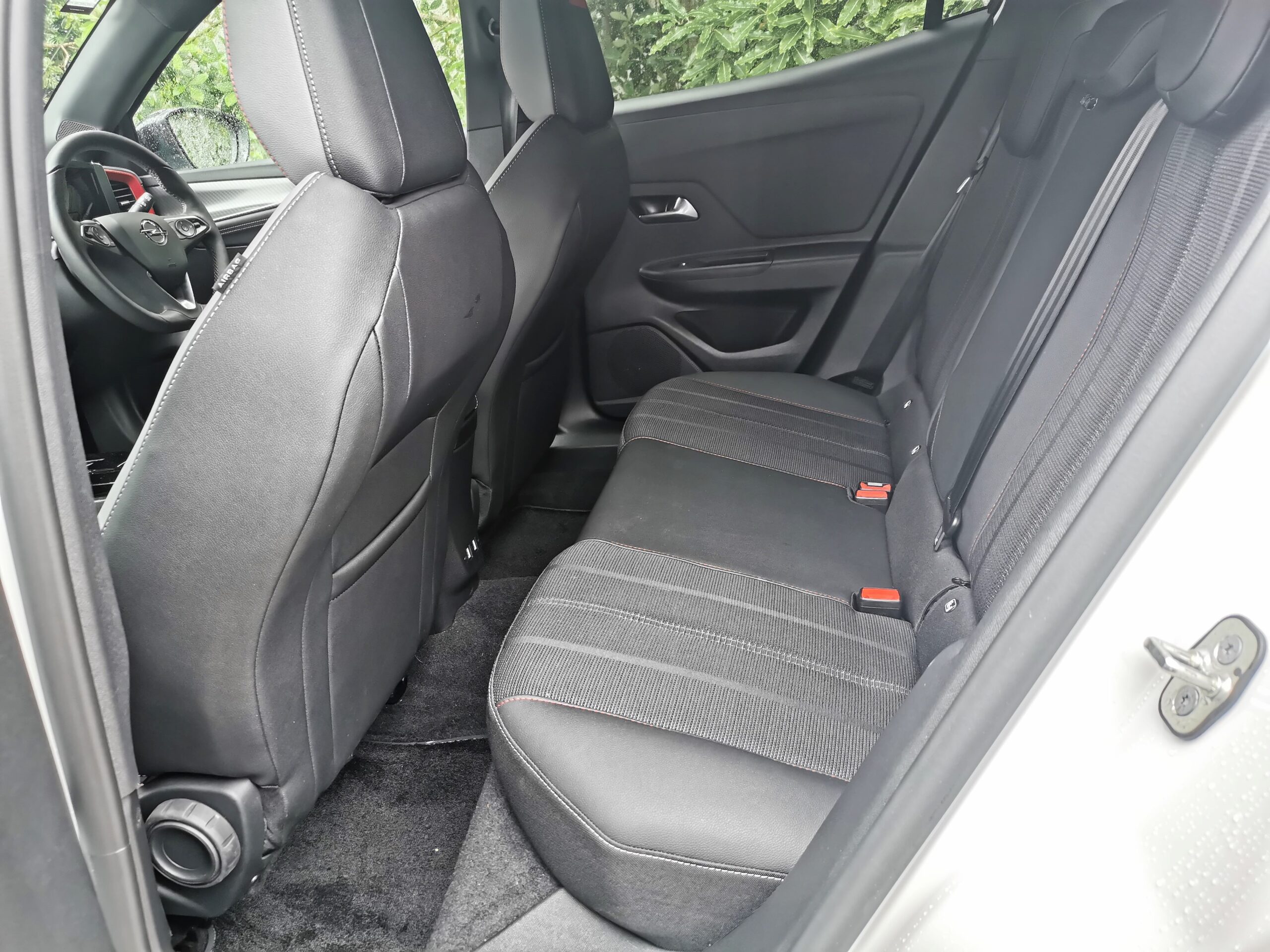 The small SUV is well-mannered on the road and needs to be because it does turn heads. Visibility all round is good, even through the narrow rear screen and there are numerous sensors and cameras (maybe a little too many) to ensure confidence in tight spaces.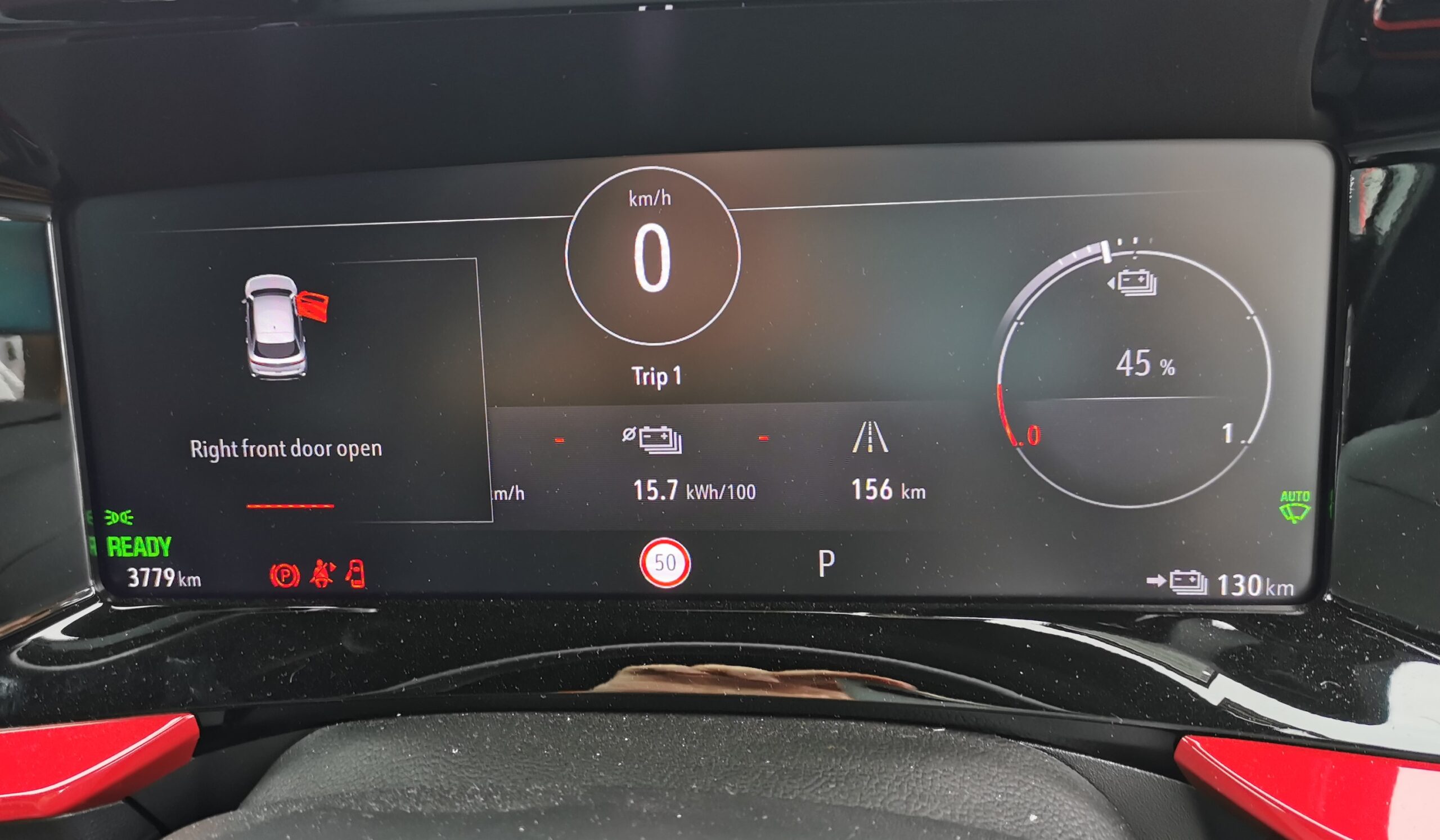 Accelerating up to 100km/h is a painless process and the Mokka-e holds its own on the SH1, with the high seating position meaning that you're not looked down on (just looked at). A simple push of the e button has you exploring all manner of EV only data, efficiency, energy flow, battery levels etc and I never once felt anxious about the range – more to the contrary actually. In a rough range exercise, the Mokka-e was around 6% off its forecasted to actual range (at 15.7kWh/100km), not bad considering I didn't use Eco mode and spent some of that time on the motorway.
Regen braking is good, with a kind of on or off option (the B button beside the gear shifter) and the cabin itself is well insulated, so quiet, with minimal road noise from its 18-inch feet.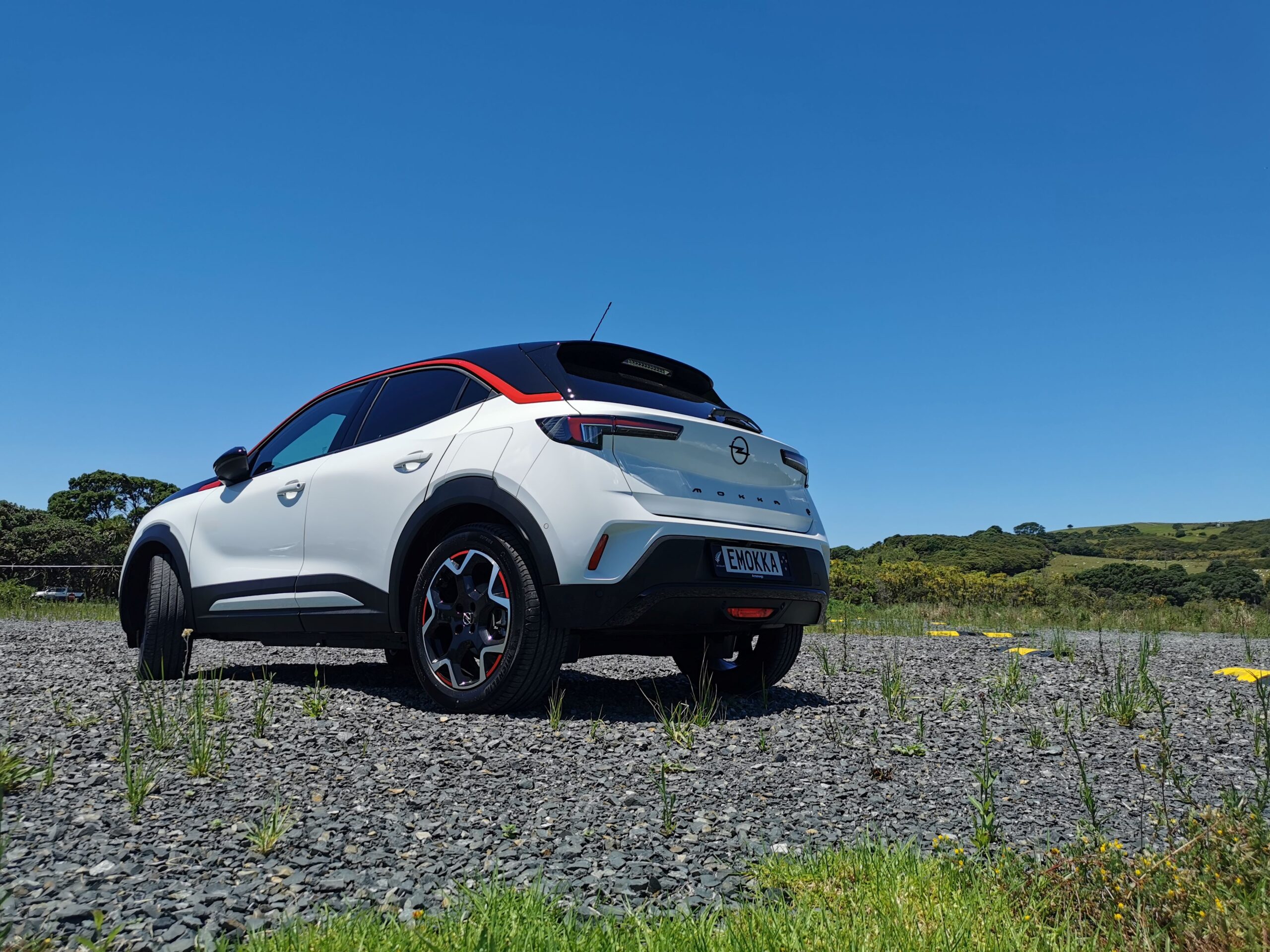 Overseas, the Mokka (e) has already won a raft of awards, from design to the prestigious 'Golden Steering' and one look will have you understanding why (even before you drive it). Its looks demand a second glance and the colour scheme are almost as personalizable as the way you take your coffee. Fun and exciting is not the usual way you'd describe a German, but the Mokka-e really breaks the mold – a hit for sure.
Book your own test drive here