Having already reviewed (and been impressed with) the all-new Mercedes-Benz C-Class sedan, to hear that they had extended the range (literally) with the addition of a PHEV model, I was naturally keen to take that for a spin too – Mercedes-Benz NZ were happy to oblige.
For those that haven't ventured inside the new C-Class, and I urge you to do so, the way the cabin is presented and finished, you'd be forgiven for thinking that you're behind the wheel of a new S-Class.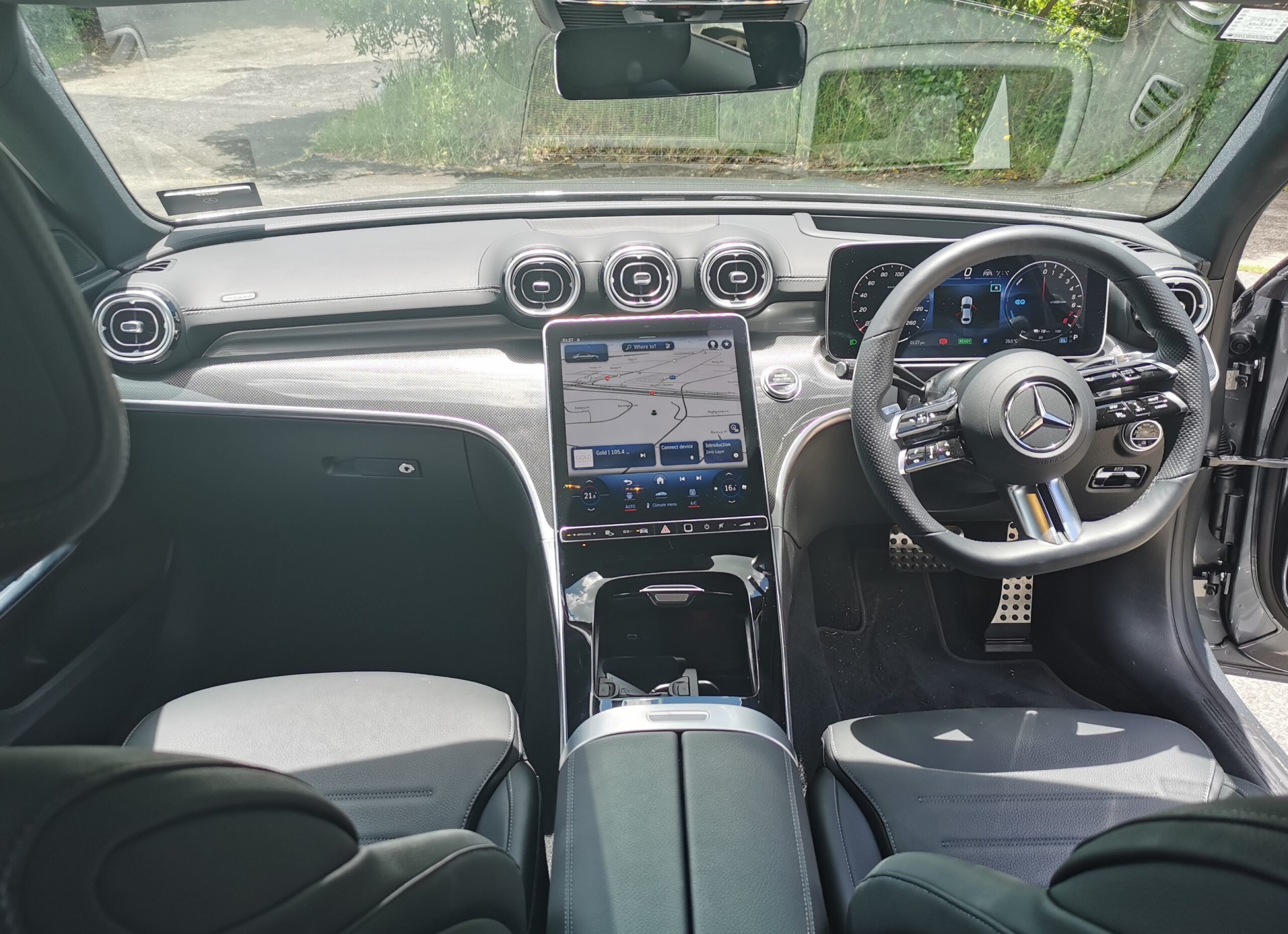 The large (11.9-inch) portrait-style Infotainment screen offers up a myriad of driving aids and features in a way that only this premium German automaker can, while its instrument cluster is not only incredibly configurable to suit your own particular taste, but the 12.3″ LCD colour display comes with crystal clear (2,400 x 900 pixels) resolution, so even older tired eyes like mine can read the data.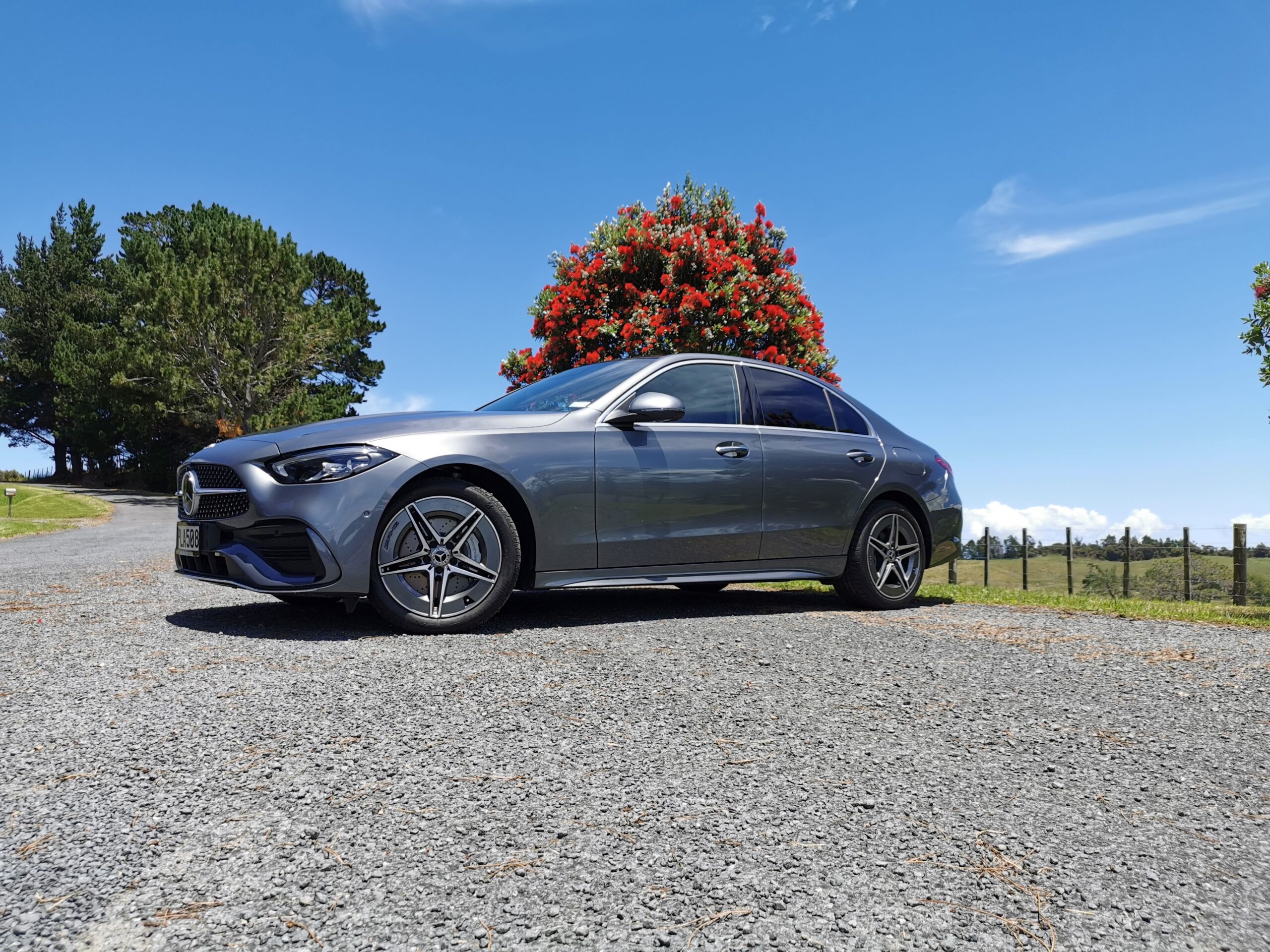 The exterior too is more refined than ever, with the latest Mercedes family grille, prestigious sedan silhouette, aerodynamically enhanced AMG wheels and doors that give a reassuring German-engineered thud when closing.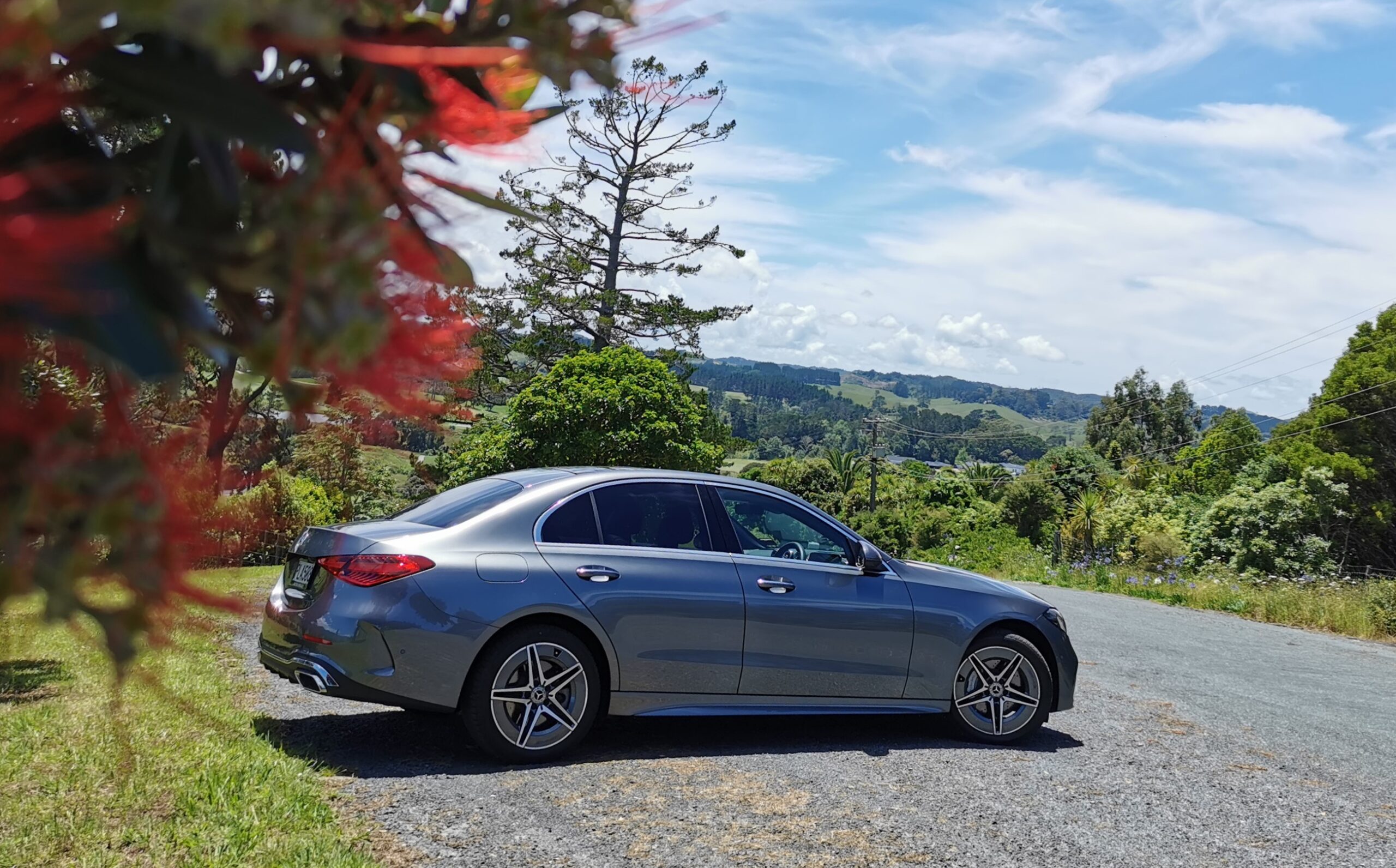 But we're not here to talk about the C-Class per-se, this review is all about the third release of the model's line up, the C350e PHEV, and with that in mind, let's head straight to what powers it.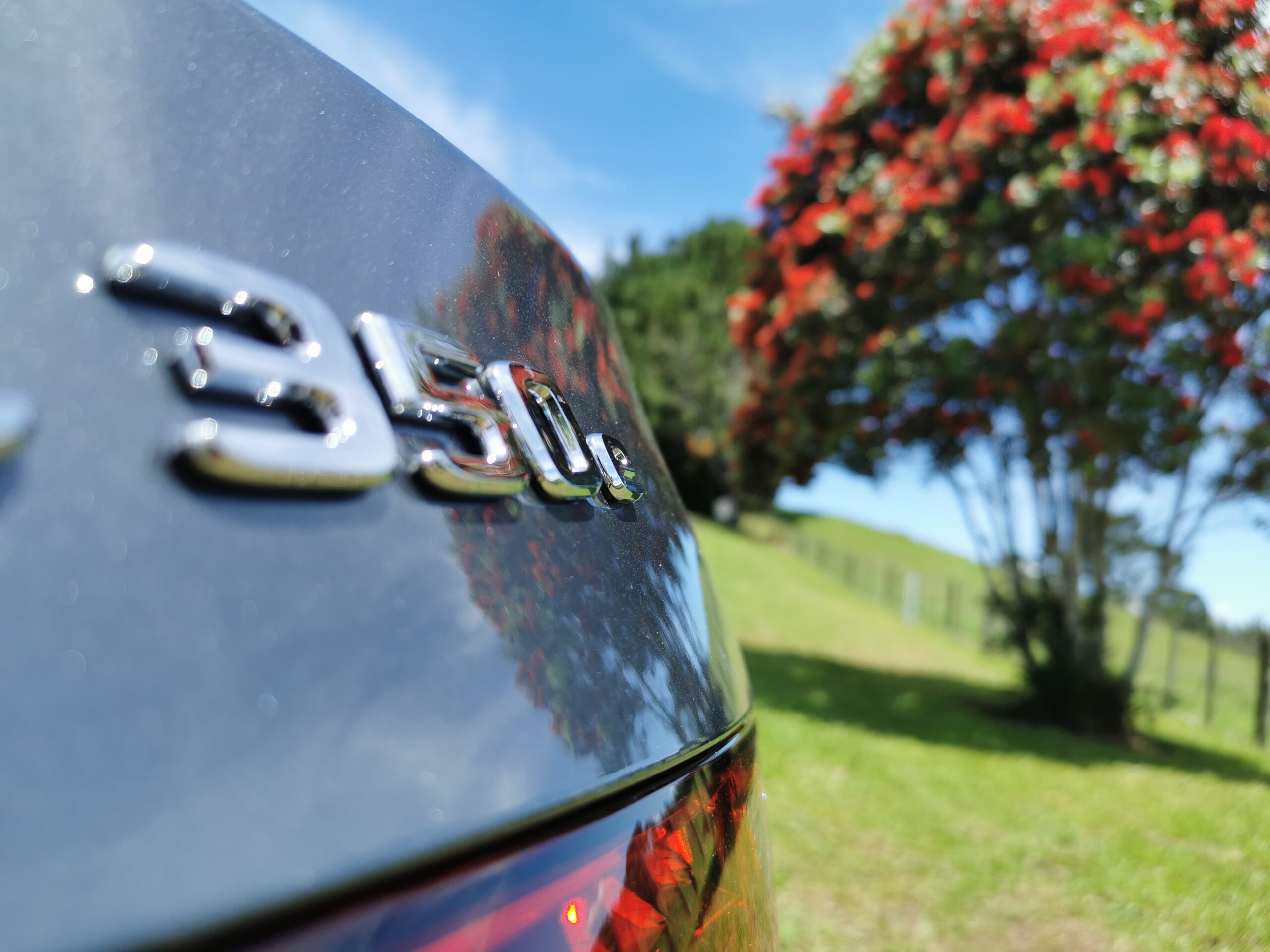 For those that have a cynical mindset, it would seem that PHEVs (Plug-in Hybrids) have been added to vehicles to essentially appease the bureaucrats and tree-huggers, essentially offering up a rather limited EV-only range that looks great on paper, however, in reality doesn't take long to revert to fossil fuel. On top of that, being effectively 'home charge only', the lazy or absent-minded end up with just a heavier vehicle with a smaller fuel tank.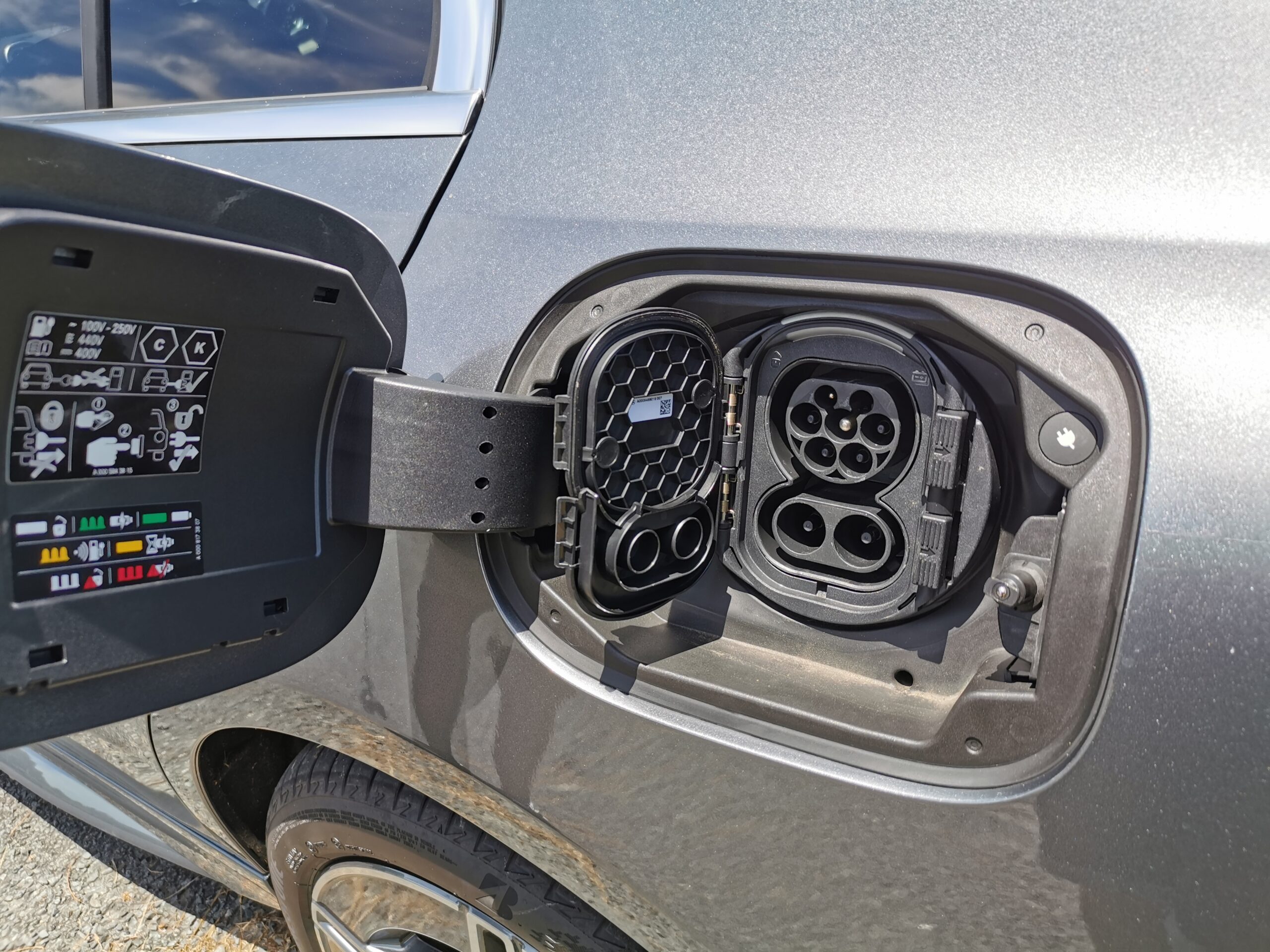 Not so for the new Mercedes-Benz C350e. In what can only be described as a genius move, this new PHEV comes with a 25.4kWh battery that once fully charged (AC in around 3.5 hours or DC in under 1 hour) offers up a whopping 100km of range. To put that in context, not only will that be 3 days of driving for the average NZ commuter but also, some imported BEVs can only offer that range in total.However, added to this, the C350e has a 50L fuel tank, so combined, range anxiety is thrown out of its electric windows! (My review model claimed 409km).
Under the PHEV's bonnet is a 2L, turbocharged 4-cylinder engine mated to a 9-speed gearbox and an electric motor, all up the powertrain delivers 150kW of power and 320Nm of torque. 0-100km/h arrives in just 6.1 seconds, but more importantly it boasts 1.6l/100km in fuel efficiency and zero CO2s for 100km.
To go along with the move to PHEV, the C350e has a few extra tricks up its sleeve to both inform and control its newfound EVness.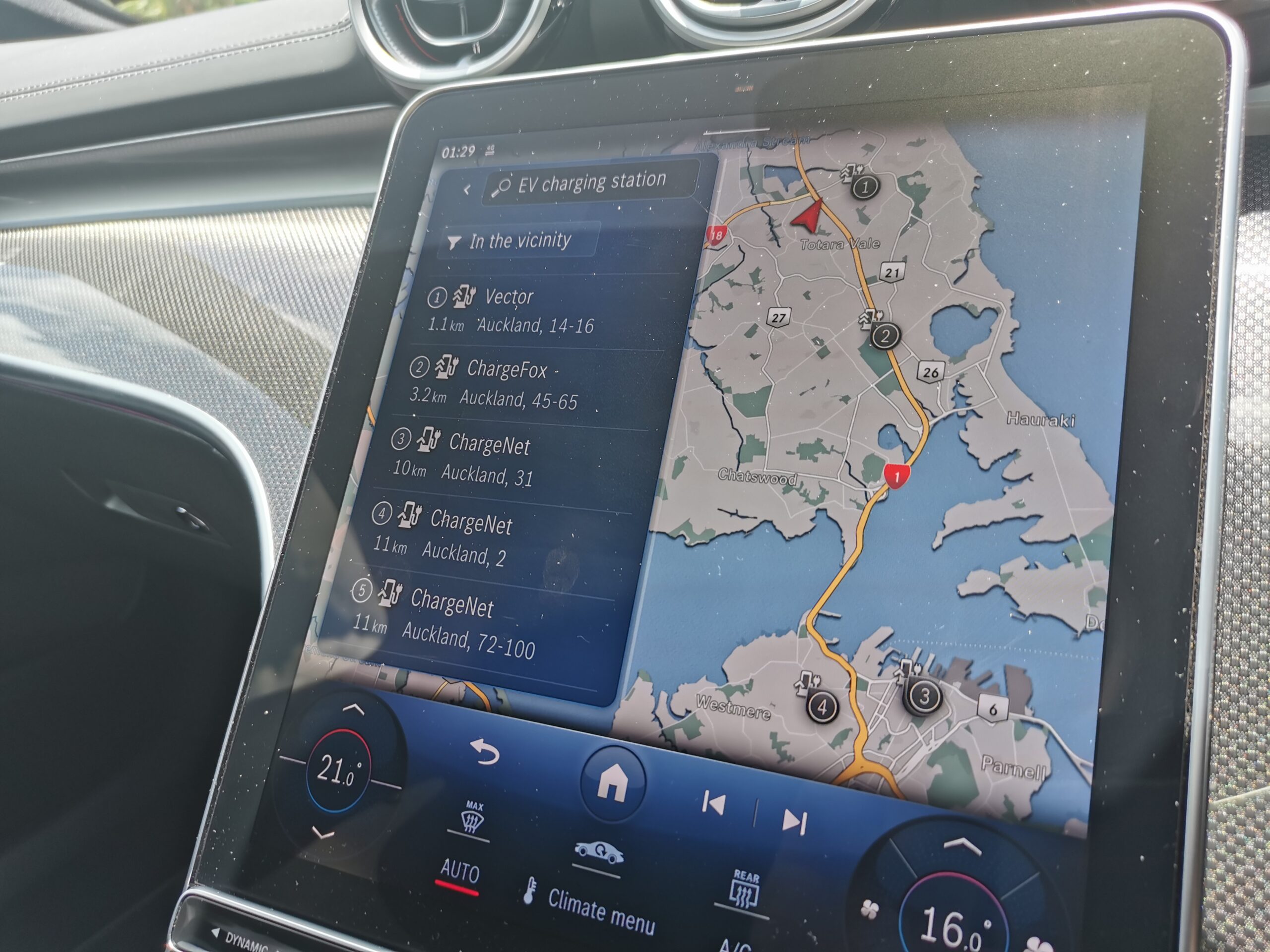 Push the EQ mode near the infotainment screen and up comes all the EV data, your battery percentage, set your charging times, and precondition the battery. The Navigation map has a menu button that shows you where the nearest fast charger is, so again, care free EV driving. Hit the car icon and locate the M button, and this switches the paddles behind the leather steering wheel to act as either gear shifters (for more sporty driving) or varying degrees of regen brake force (from coasting to near one foot driving).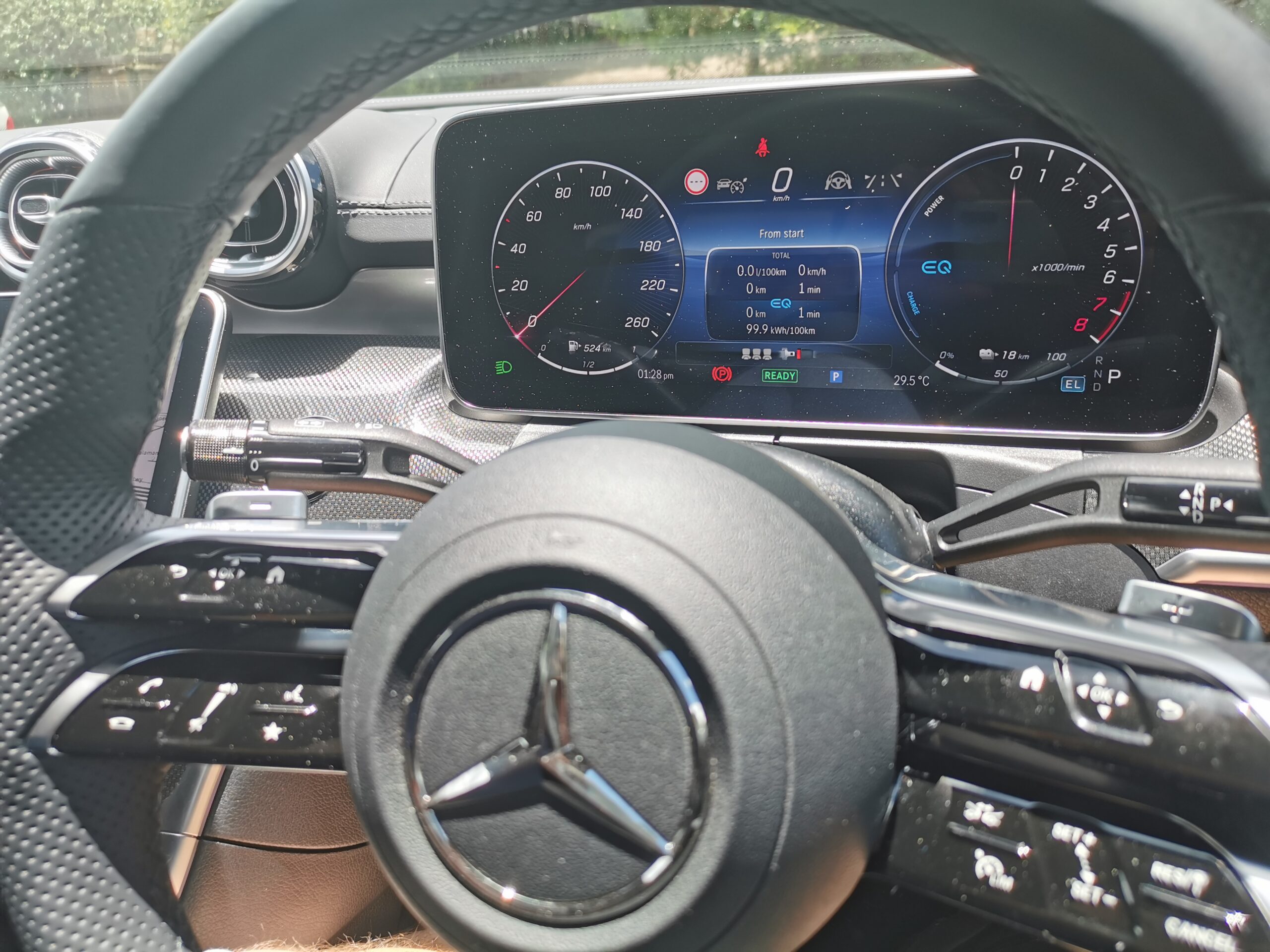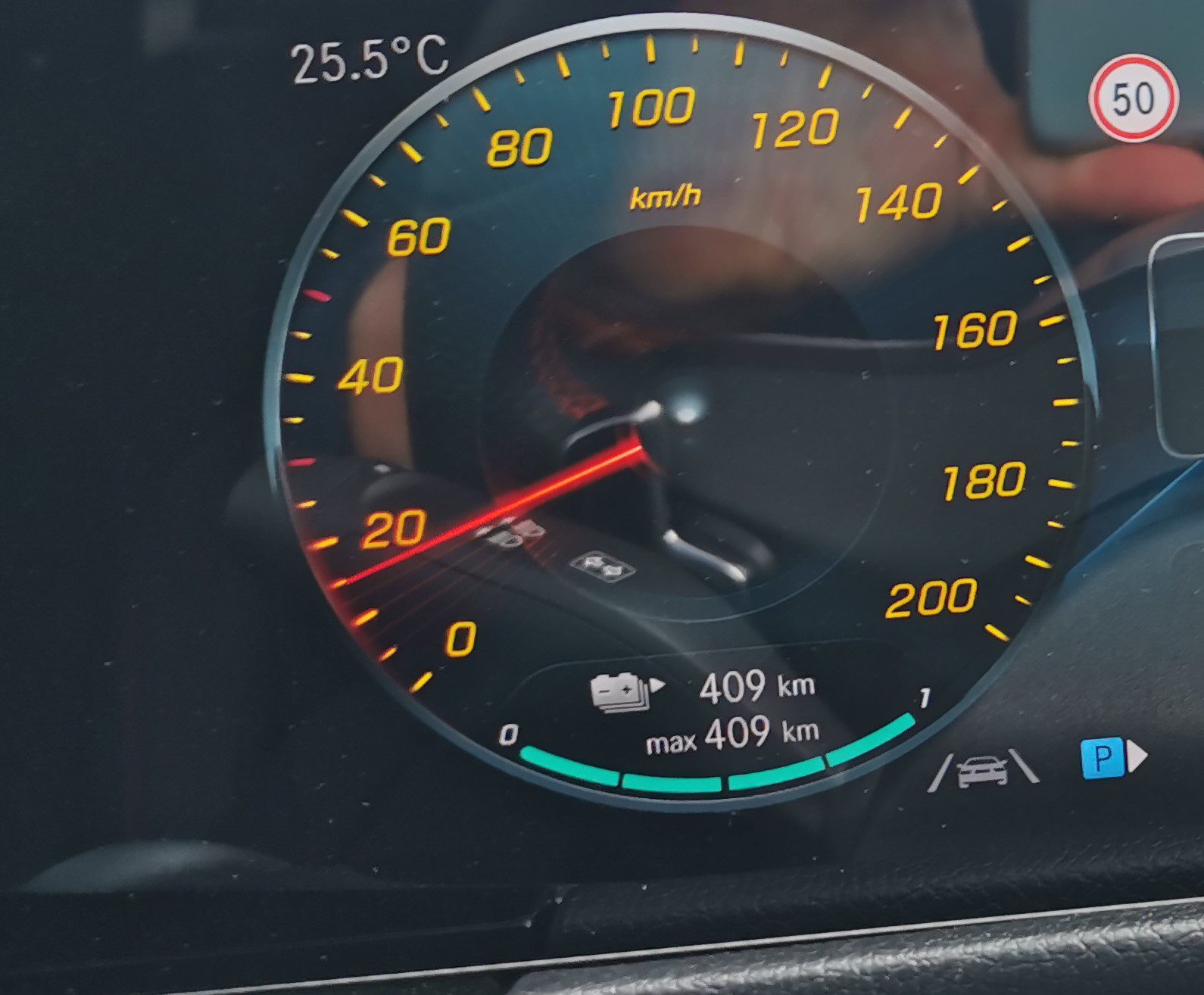 Aside from the normal glut of information that normally comes with the C-Class, the instrument cluster also has a power gauge that lets you know if you are consuming or recharging the battery power – maybe you don't need to race that car off the lights.
Finally, in terms of driving, there are 5 driving modes in the C350e, ranging from B (for regen braking), EV-only, Comfort, Sport and Individual.
Now all the above may sound a little confusing, but in true Mercedes-Benz style, you can use what you want and when you want it, so if it's all a bit much, just simply get in and drive – just like a normal C. Want to geek out on all the tech, then fill your boots. I'm somewhere in the middle, and that's just fine too.
On the road, the C350e drives much like the C300, plenty of poke off the line and a substantial drive when up to SH1 speed. The added weight seems to increase its road holding and the added electric motor seems to improve its acceleration. The rest of it is new C-Class through and through, which in my book is a good thing. The boot is a casualty of going PHEV though, dropping 140L to 315 – you may have to leave one set of golf clubs at home.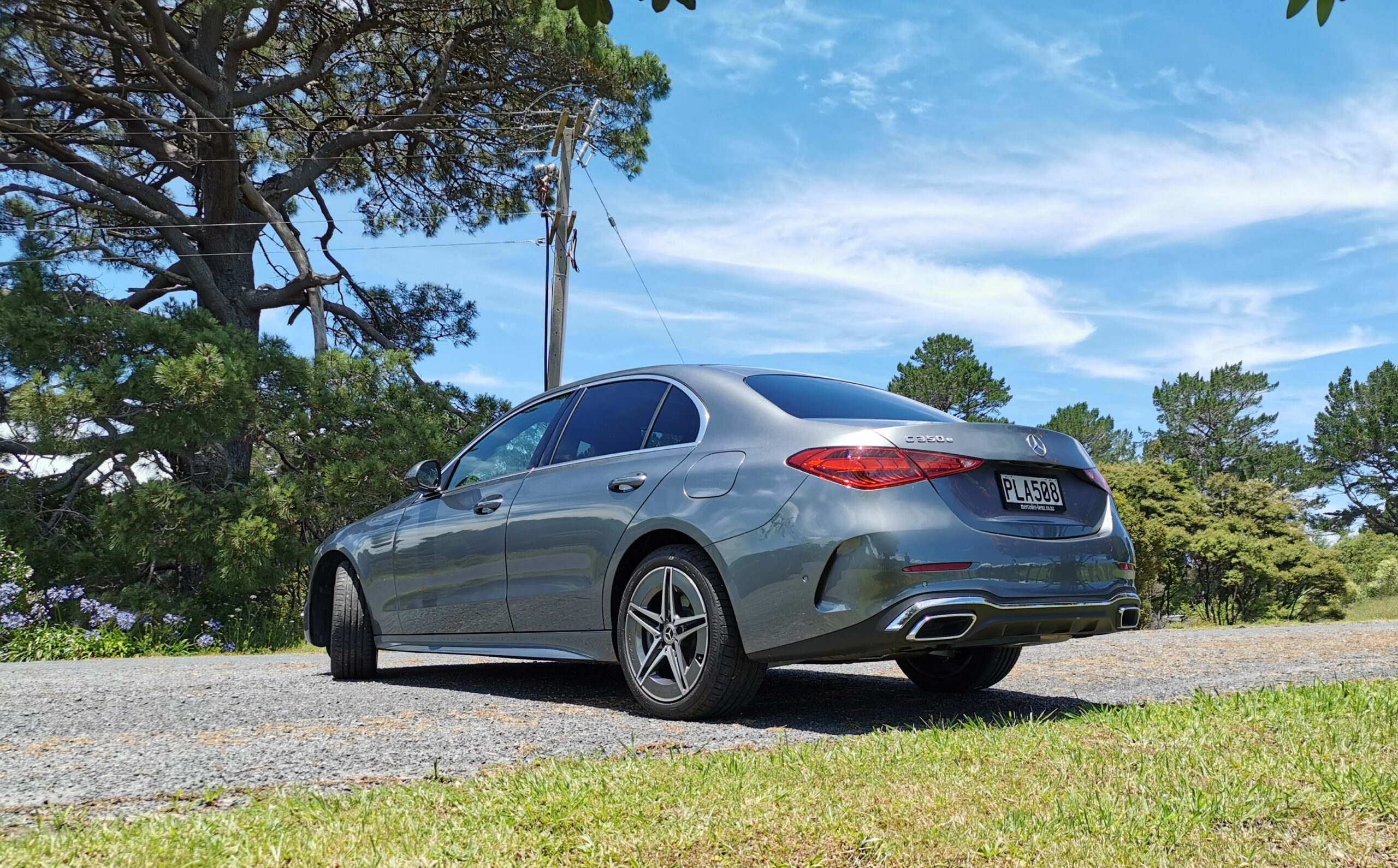 Just before dropping back the C350e I had a look at my driving numbers and it appeared that I came in under Merc's published L/100km rate, so frugal it is. At $118,230 the PHEV is not what you'd call cheap, but then again, it's a revised C-Class that thinks it's an S, and with 100km of EV range, it's an 'E' too, so three Merc's for the price of one could be seen as great value.