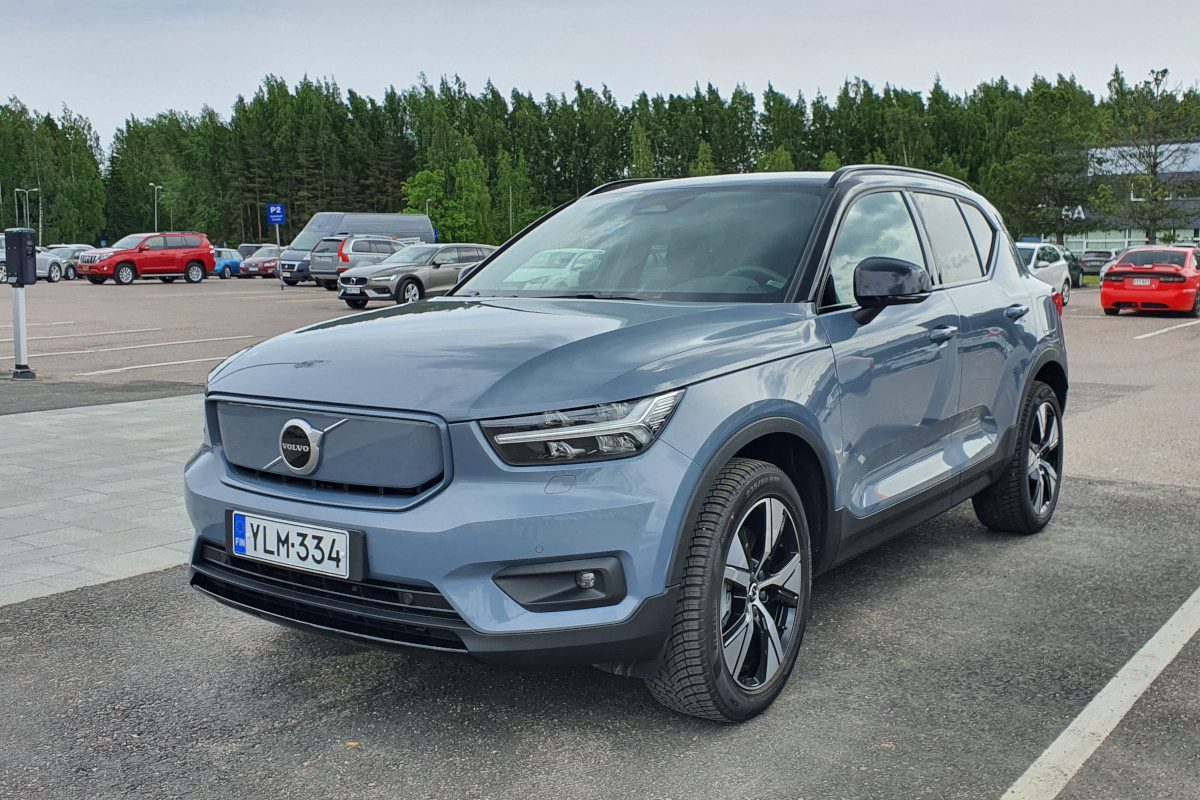 New Zealanders have been buying more of the Volvo XC40 compact luxury SUVs than anything else in the segment by a country mile for the past two years. Everyone knows it's a great car and deserves its top spot.
Now there's a new variant of the Volvo XC40 making its way to New Zealand and this time it's fully electric. It is, of course, the highly anticipated Volvo XC40 Recharge and I went to Finland to try one out.
Let's Talk Tech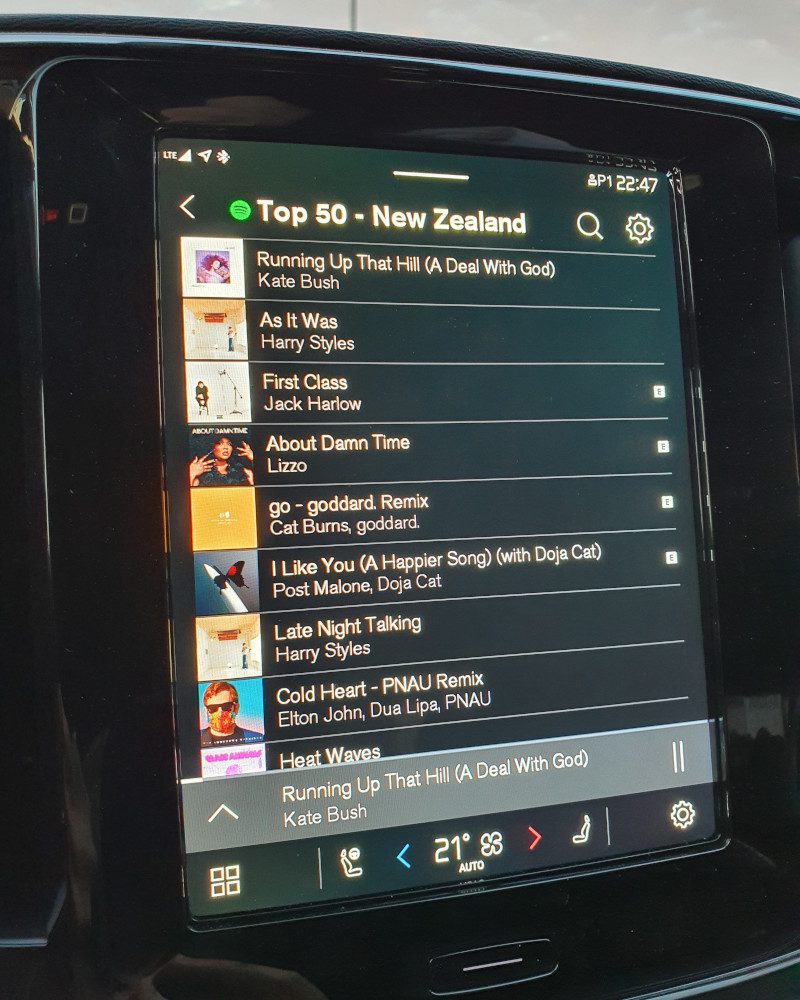 The Volvo XC40 Recharge is a familiar place for those who have driven the current ICE version, but there's been a remarkable leap forward with the tech. The car now comes with Google built in and that was a great opportunity to get my geek on.
I logged in with my Google account, downloaded my favourite apps, got the Volvo app for my phone and set everything up the way I like it and there was no learning curve. It's a little different to the Android Auto interface we all know, but this offers much more. The infotainment system in the new Volvo XC40 Recharge is easily among the best in the business.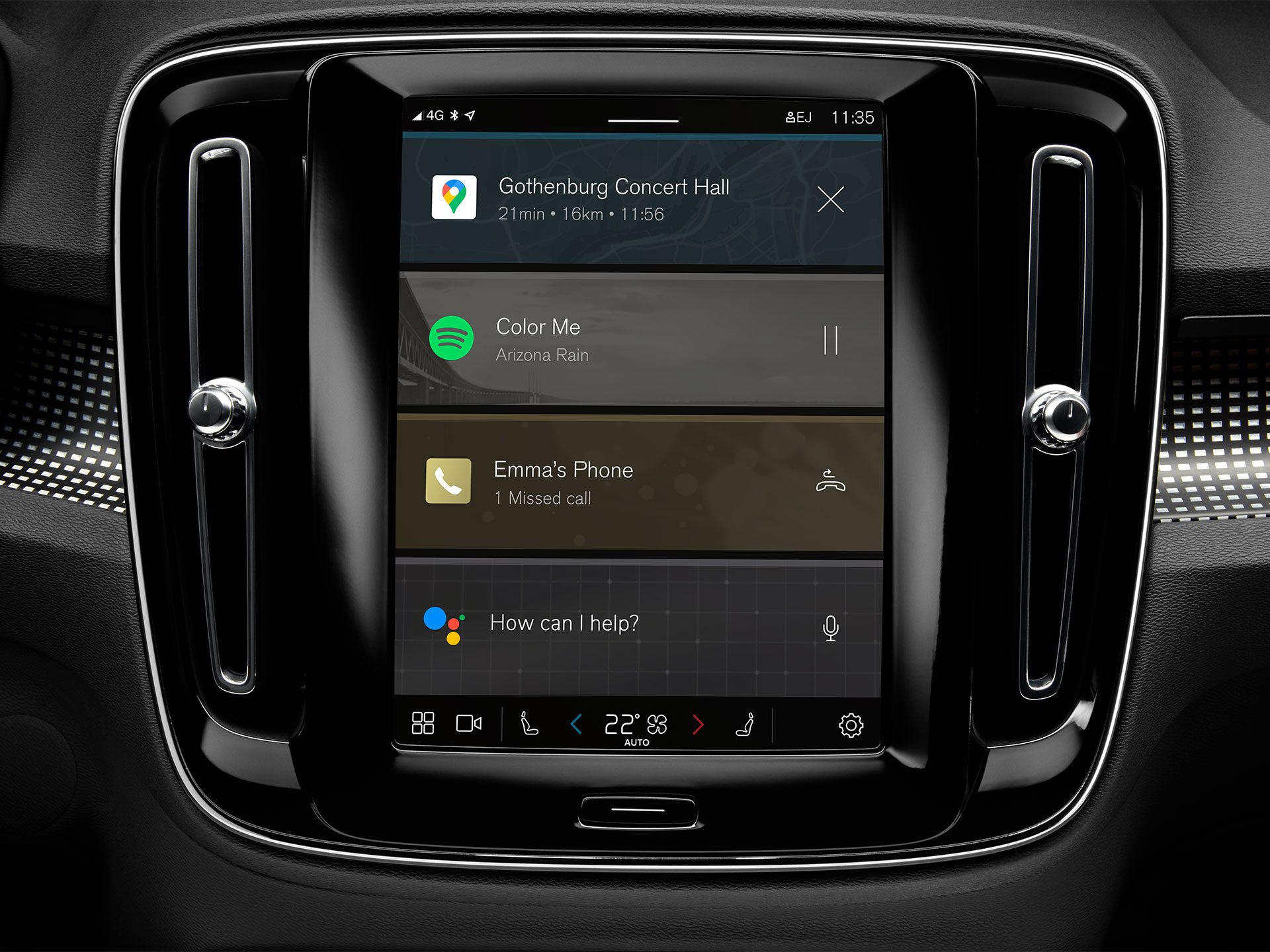 For my first drive, I set off from Volvo Finland's press lot in Helsinki to the picturesque old seaside town of Rauma on the west coast. 260km across southern Finland ought to be enough to get to know the BEV model of the Volvo XC40. I had the twin engine variant that rockets to 100 km/h in less than 5 seconds so I was never planning on seeing if I can get the claimed 418km of range out of it, but even allowing for some spirited driving, the 260km trip was no problem for the Volvo XC40 Recharge and range anxiety never even popped to mind.
When you enter your destination into the Volvo's navigator, which is of course native Google Maps, you get your route options, ETA and distance as you'd expect, but the Volvo XC40 Recharge also gives you a bit of extra information that comes in super handy. It tells you how much battery you'll have left on arrival and how much left if you drive back. If you're risking running out of juice on the way, it finds charging points for you along your route.
Interestingly enough, the Volvo XC40 Recharge gives you the battery level in percentage rather than distance remaining, just like your phone, and when you think about it, it makes total sense. 120 km/h on Finnish motorways is very different on the range than 40-50 km/h in the city.
What's the Volvo XC40 Recharge like to drive?
It's a refined drive. Quiet and confident. That one-pedal driving thing took me a little while to get used to but it really is a great way to drive. The Volvo XC40 Recharge twin motor variant is a very fast and powerful car, but the power is delivered in a very Swedish fashion. It doesn't rattle or shake; it doesn't make a big deal about hitting 100 km/h in less than 5 seconds and if it found a way to be refined during performance driving, you can really appreciate what a relaxing commute experience it offers.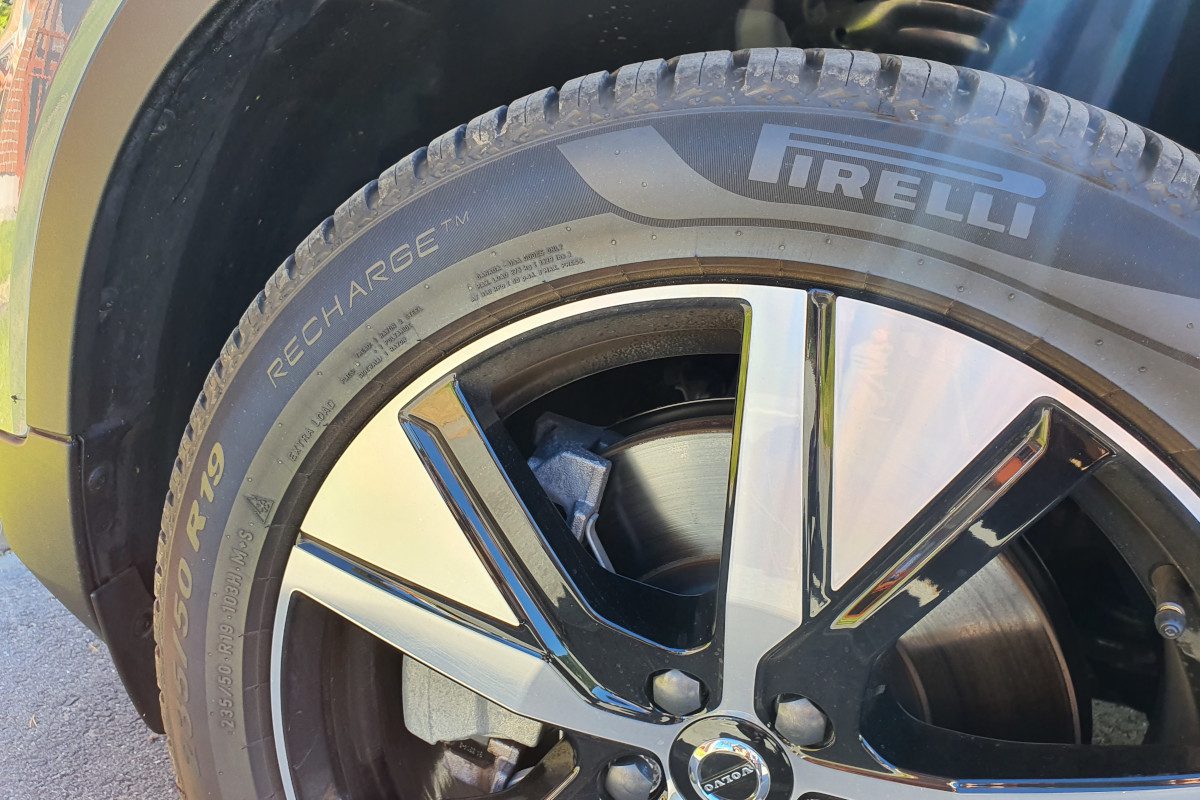 Volvo's driving aides like adaptive cruise control and lane keep assist are there to take care of most of the active driving and any warning chimes are calm and relaxed. They don't go off like a fire alarm like many other cars. They're a quiet, pleasant voice guiding you along your way.
The Volvo XC40 Recharge really does not want you to run out of battery and it does start to stress out a little bit if you're trying to navigate too far but you can take care of that by navigating to a charging point along your route.
Charging infrastructure
I'm driving the Volvo XC40 Recharge in Finland, not New Zealand. I could close my eyes, spin around, spit and I'll hit an EV charging point pretty much wherever I am in Finland. Europeans have been building their EV infrastructure at a completely different pace than us here at the bottom of the world and the EV experience here will be a bit different. That said, the Volvo XC40 Recharge tops out at over 400 km range and I'm not sure I can come up with a reasonable scenario where that is not sufficient for most Kiwis.
I downloaded three apps on my phone so I could try out the different charging networks. Prices are wildly different, as are the charging speeds you get out of the public chargers. All my apps were very similar, they all "spoke" English, they all found charging locations and could tell me if they were in use or not and they all knew the type of charger that was available.
The Volvo XC40 Recharge can take up to 150 kW, but I could only find one Ionity charger with enough grunt to deliver that, but of course I went to test it when I had over 80% charge left anyway and that's when I learned that the car slows the charging right down when approaching full so you don't wreck your battery. Clever… but who knew? #spottheevnewbie
Most of the time I found 50 kW and 22 kW chargers and I found myself just parking at a charger and plugging in when I popped to the shop or stopped anywhere at all. I had the car for over a week and rarely dipped below 70% battery.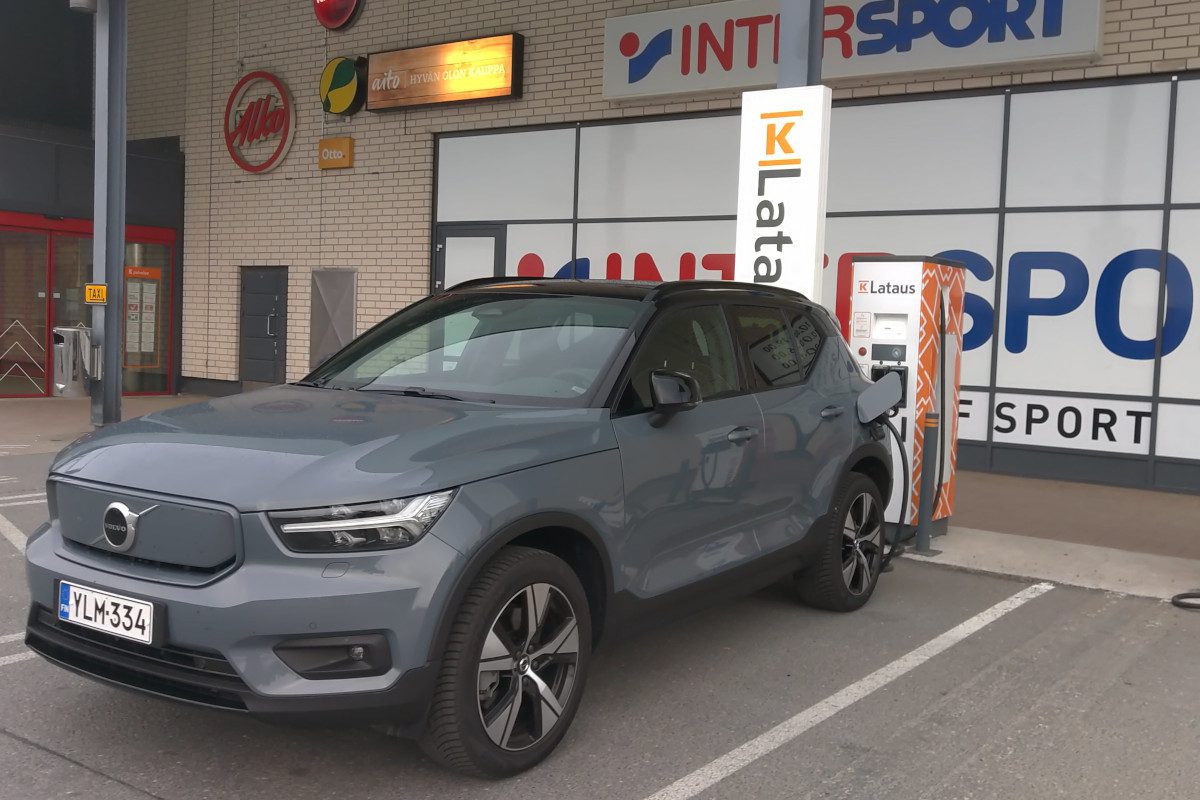 We still have some way to go to catch up with the Europeans on charging infrastructure, but I'm sure we'll get there as EVs become the norm.
Let's put the kids in it!
As always, the real test for any car is to load it full of kids and stuff and load it full we did. I had 5 weeks worth of life essentials with me for a crew of 3 adults and 2 kids. It was always going to be a squeeze, but we tested it out with our SEAT Ateca at home so we knew we could make it work in a similar sized car.
There was actually a bit more space in the back seat of the Volvo XC40 Recharge because we could fit the two kids side-by-side leaving the window seat for our third adult passenger. We couldn't pull that off in our own SEAT Ateca nor in the rental SKODA Karoq we ended up getting on one leg of our trip.
Does it shift?
Does it ever!? This daddy wagon will put most of your hot hatches to absolute shame from the lights. You will notice that the Volvo XC40 Recharge is carrying the weight of those big batteries so is it my go-to car for a bit of rally driving on Finnish forest roads? Probably not, but I did take it on some twisties and it was a fun drive. It's a cracker and whilst it's not quite the same emotion as driving a CUPRA Ateca or the Jaguar F-Pace SVR I had some time ago, it can definitely put a smile on your face.
What's it worth?
Volvo New Zealand released the pricing for the Volvo XC40 Recharge just a couple weeks ago and the twin motor version that I had will cost $97,900 and the single motor version is $83,900 on arrival.
Should I buy one?
Yes, but you're too late for this year. All Volvo XC40 Recharge units coming to New Zealand this year are spoken for so if you are one of the lucky Kiwis who had the foresight to put your name down already, tip of the hat and kudos to you. Excellent choice. If you're not in a huge rush to take delivery, you really want to make your way to your favourite Volvo dealer now and put your deposit down.
The current Volvo XC40 is by far the best selling compact luxury SUV in New Zealand and the electric Recharge variant will only lament that position further. It is the best option in the segment and if you want the best, you need to move. Now.
Talk to the Volvo team at Ebbett Prestige in Tauranga, Duncan & Ebbett Volvo in Hamilton or find a dealer near you.