Confession time. Up until recently, I never really "got" the obsession some have with a Mazda-built Rotary engine. Sure, the promise of big turbo power from an engine a fraction of the size of something with conventional cylinders has always piqued my interest, but its never really been my favourite sort of internal combustion. This was probably down to a lack of exposure of driving what enthusiasts could aptly describe as the "brap." This of course refers to the noise a highly tuned "rotah" makes when idling.
Other car building nations have used the rotary engine concept but its Mazda that have made this design their own. With the recent news that Mazda will be resurrecting the rotary, the opportunity presented itself to drive a car which for many, is the ultimate road-going rotary powered Mazda, the RX-7 FD. Plus, it wouldn't be just any FD, but a 2002 RX-7 FD Spirit R Type A. The holy grail of the RX-7 line and the last hurrah for the 13B rotary engine. Let's do this.
Now when most of us think of the RX-7, the FD will probably spring to mind first. A whole generation of admirers for Japan's fastest toys have spent countless hours drooling over pictures or doing laps on PlayStation games like Gran Turismo with Mazda's supercar. The FD was the third generation RX-7 and the last of its kind.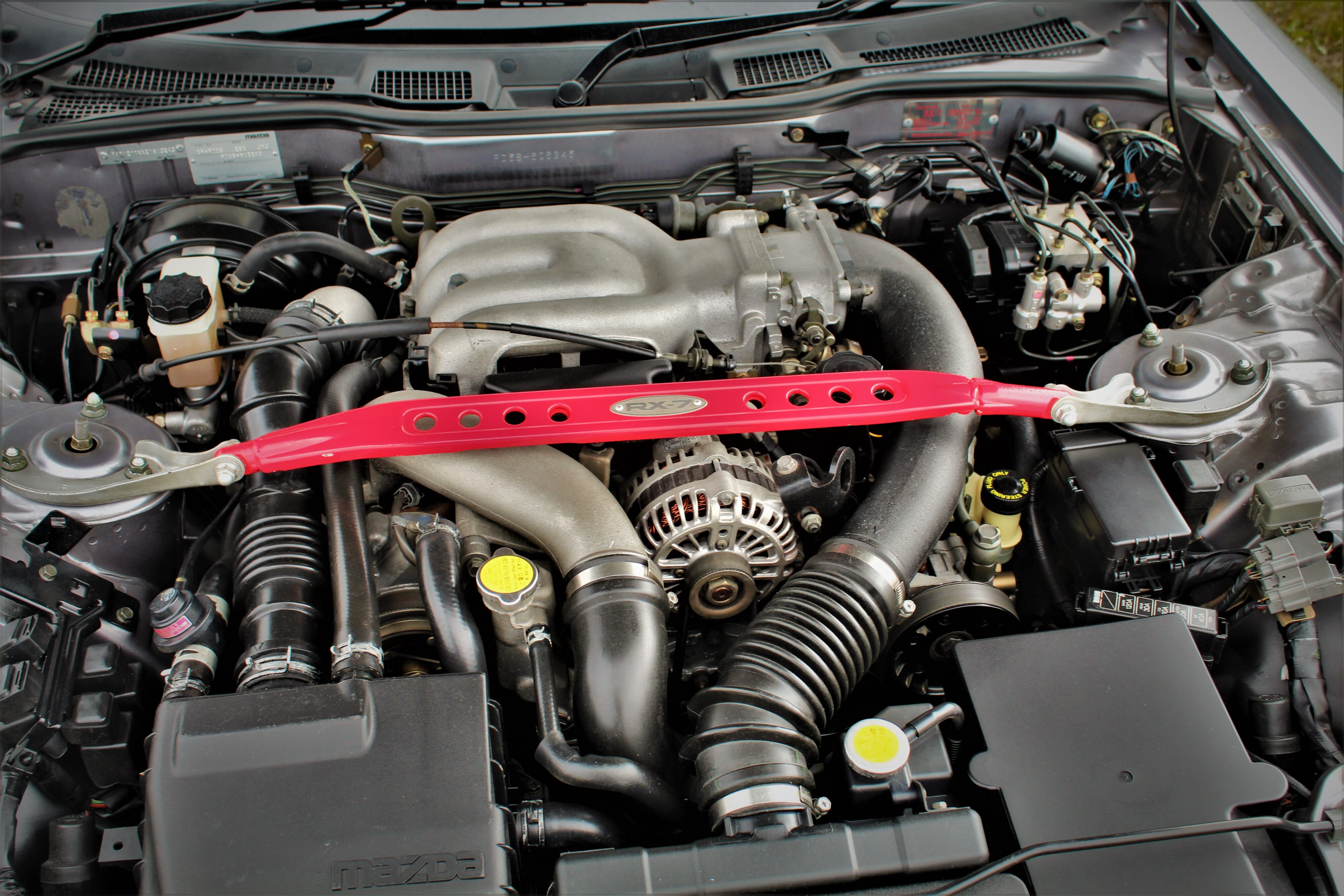 The Series 8 Spirit R FD3S RX-7 was already pretty special but what made the Type A unique was its total focus on performance. Along with the other versions like the Type R Bathurst and Spirit R Type B, it featured a more powerful version of the 1.3L turbocharged 13B rotary engine, producing 206kW over the standard car's 195kW. A five-speed manual transmission was carried over and the whole car was 40kg lighter than the regular FD3S.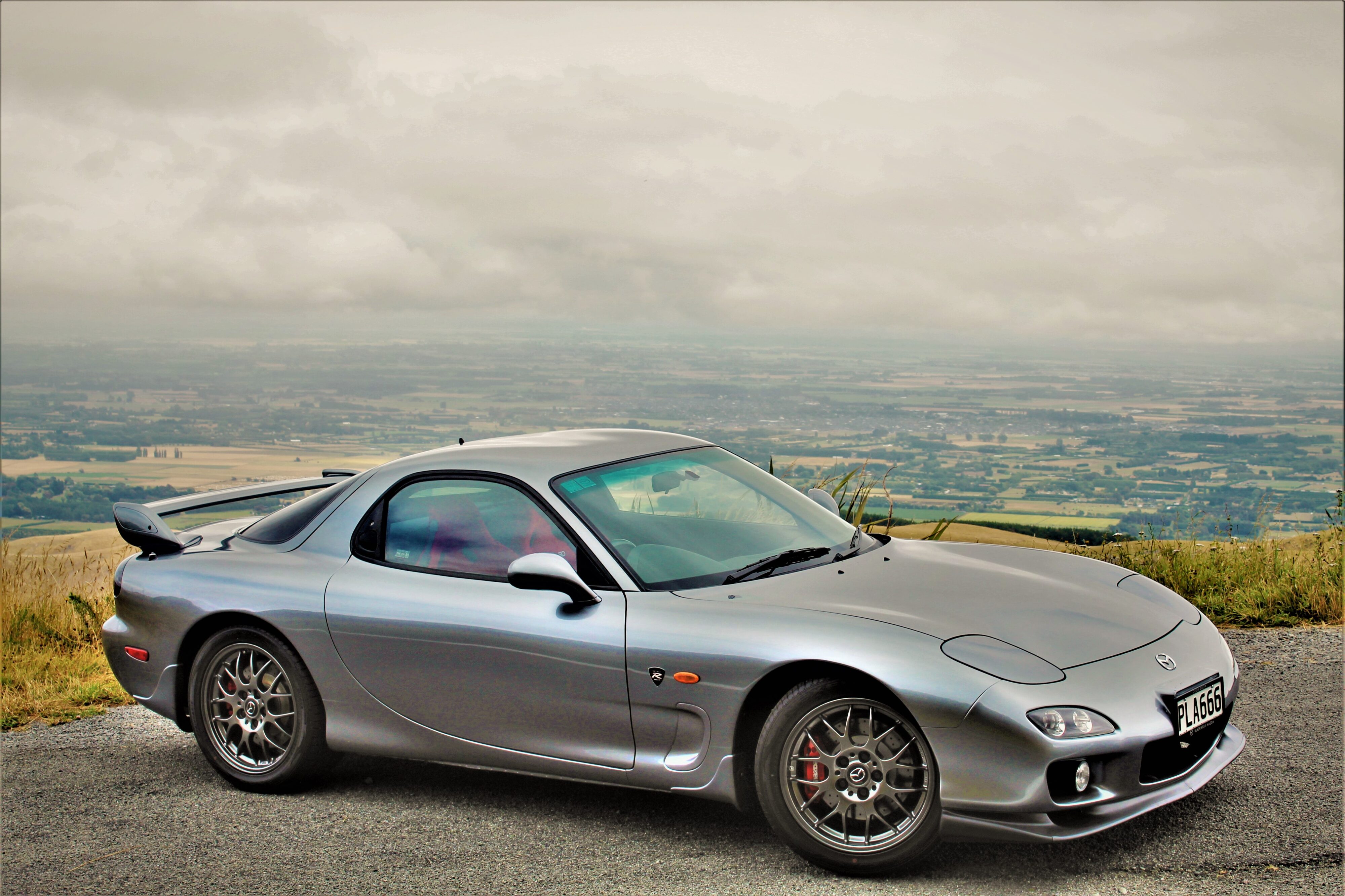 This was down to the Type A losing the rear seats and swapping the regular front seats for a set of bright red carbon Recaro buckets. You also get a handsome set of 17-inch BBS forged alloys and slotted front brakes. Of the 1500 Spirit Rs built during 2002, the RX-7's final year of production, around 1044 were converted to Type A specification. Of these, only 499 were painted in Titanium Grey. The car you see here offered by Blackwells Mazda in Christchurch is one of them.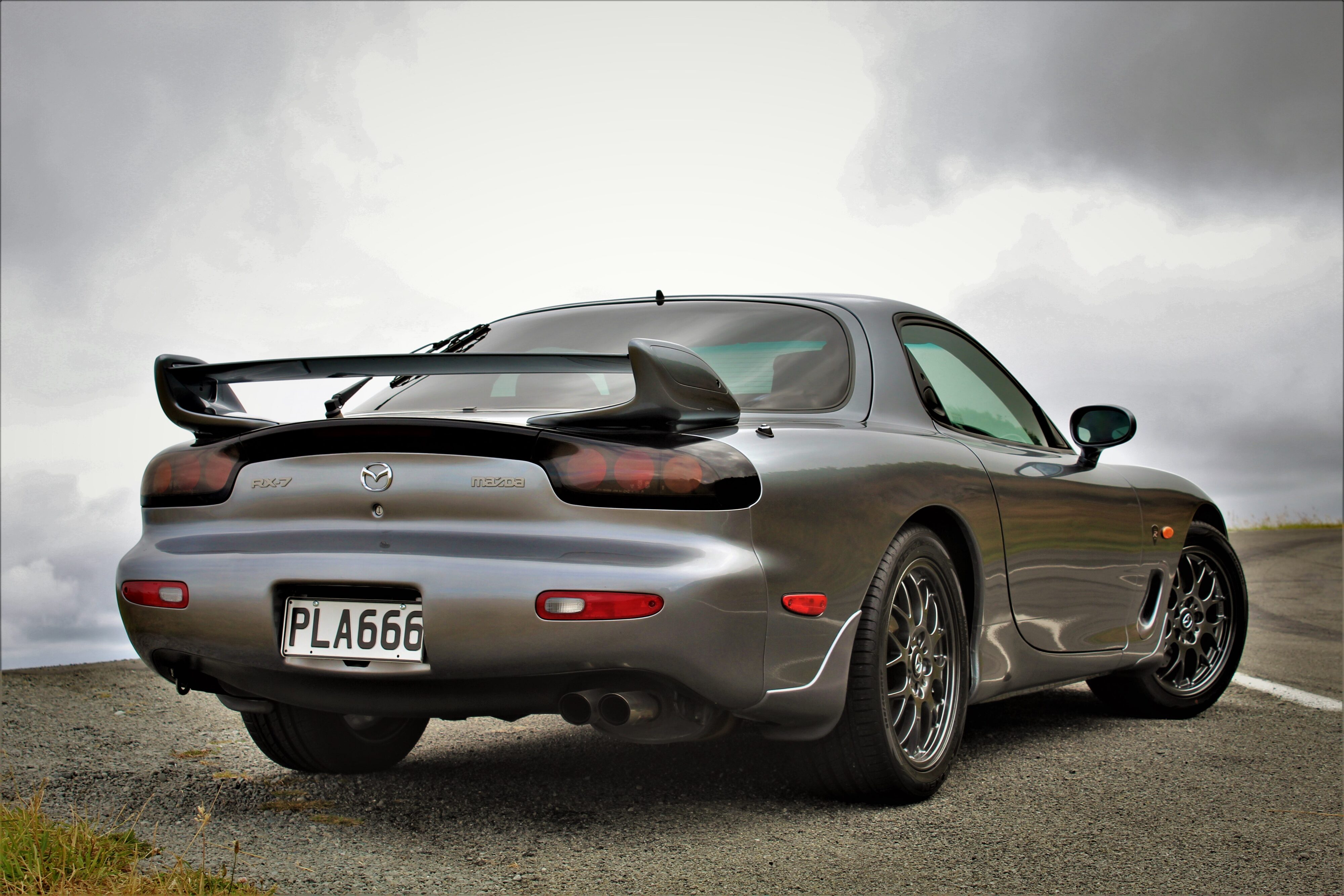 The car itself, with only 66,000kms on the clock, wasn't exactly factory fresh when the team found it. The seats needed attention and the alloys which came with the car weren't period correct. A quick trip to the upholsterer and fitting some genuine Mazda OEM BBS alloys and tyres now bring this FD Spirit R Type A up to scratch nicely. A period stereo system was also installed, not that I spent much time using it.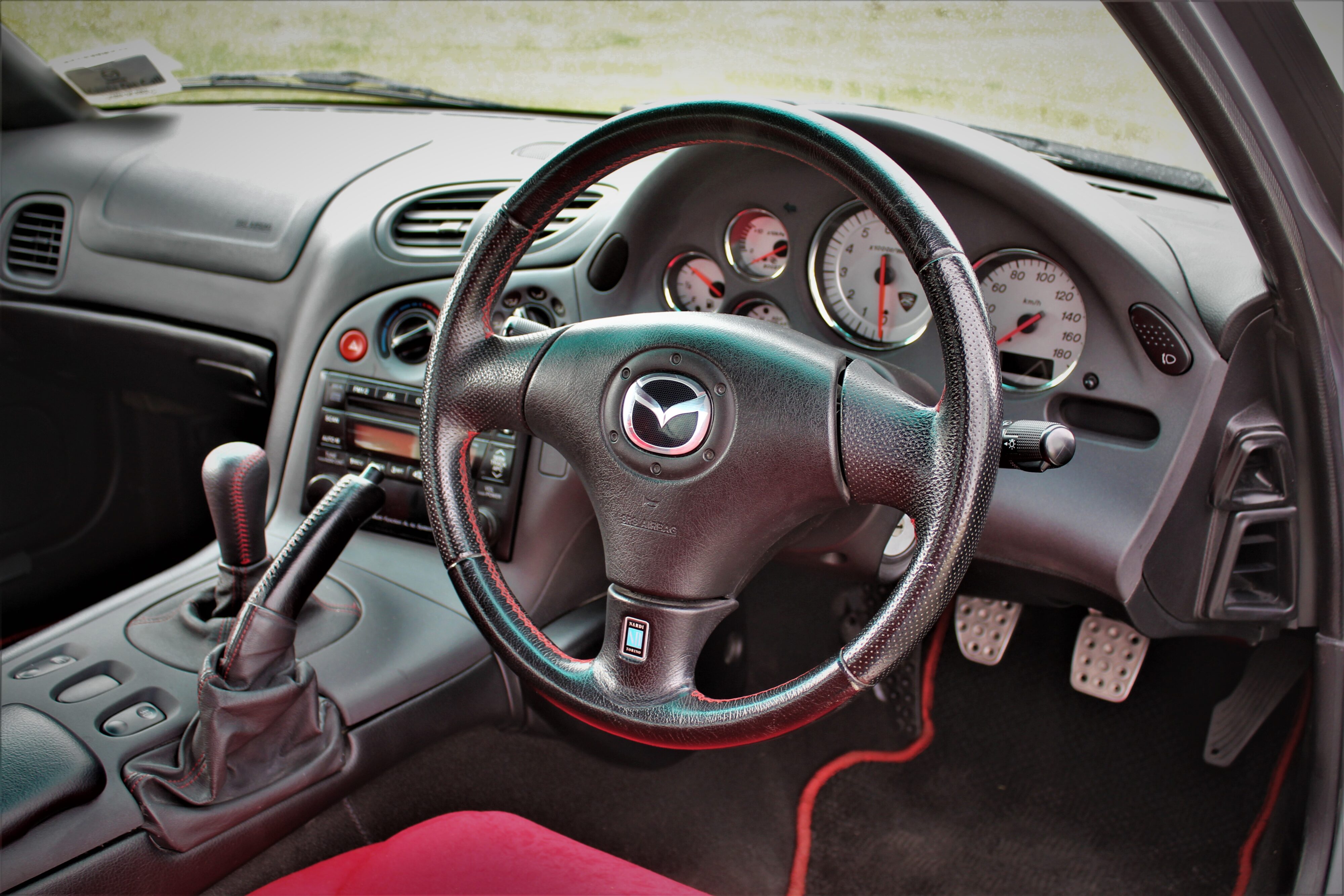 Slotting yourself inside can be a physical procedure. It's very much a case of bum in first then swivel your legs around, otherwise the side bolsters of those Recaro seats will be rubbing against your legs every time. Once in, you sit low and snug. There is a good blend of comfort and race car like support. Ahead of you sits the black on white instrument cluster with that Spirit R embossed rev counter taking centre stage, as does that 8000rpm redline.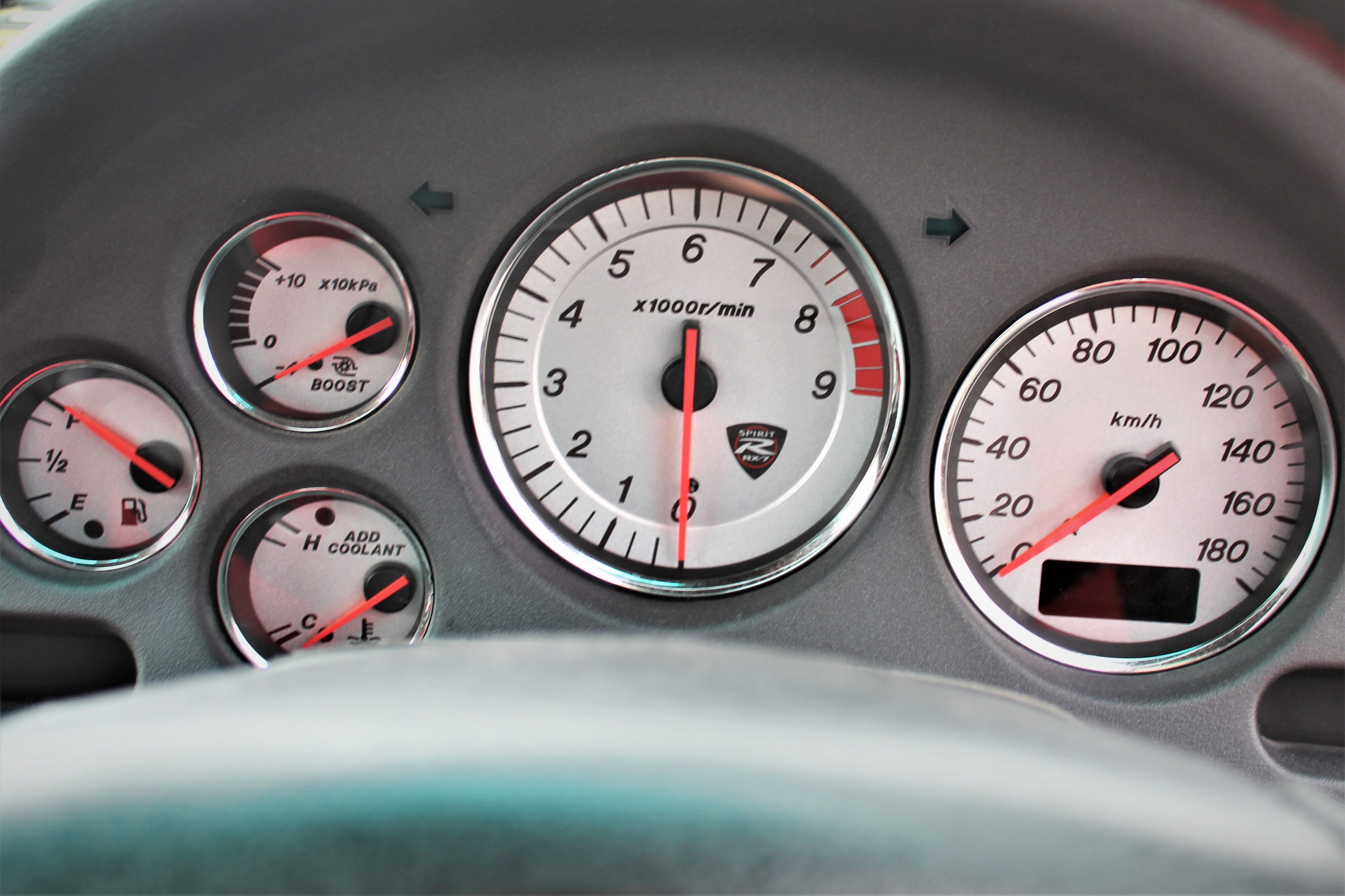 The rest of the cabin is very much like a hammock, it sort of wraps itself around you. Its great having a driver focused cockpit and just the right number of luxuries without being either too spartan or too overwhelming.
Turn key and in typical early noughties Japanese fashion, it starts first pop. Now a lot of the time when you hear a 13b on start-up, it is amplified by way of louder exhaust system to get the full loud "brap-brap" sound. Not so here, but you can still here it going full rotary at idle through those factory pipes.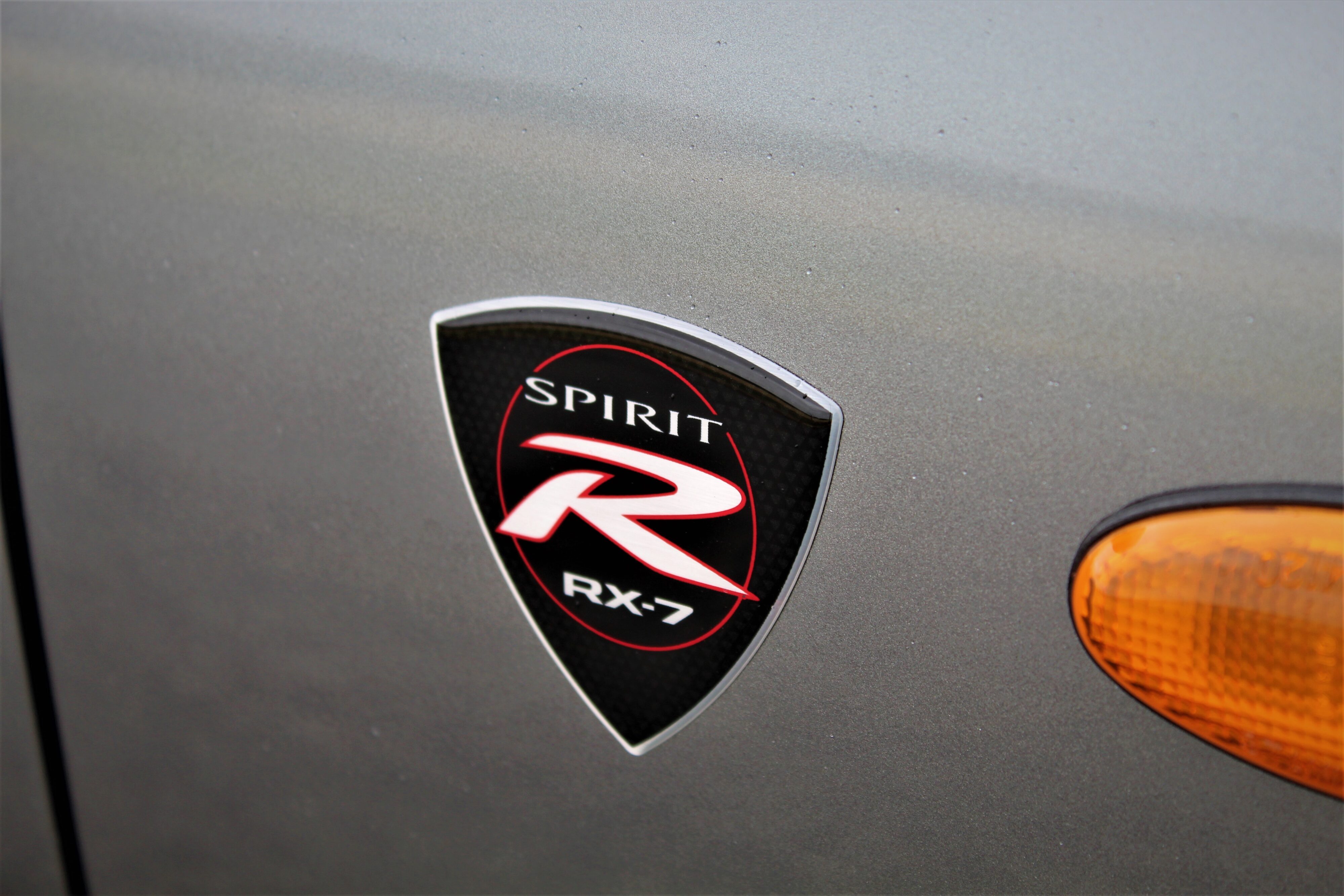 The gear-lever for the six-speed manual transmission is perfectly positioned and throwing it from gear to gear quickly becomes a fun pass time. Its not quite like a bolt-action rifle like it is on the MX-5 of the same era, but it still feels very direct.
Its moderate suspension travel means you do feeling the bumps a bit, but given its low stance, its actually not too bad. Driving the Spirit R Type A means you will have to get used to people gawping at you. It doesn't happen all the time, but those who really know how special this Mazda is will have eyes-on-stalks trying to get a better look at you as you burble by.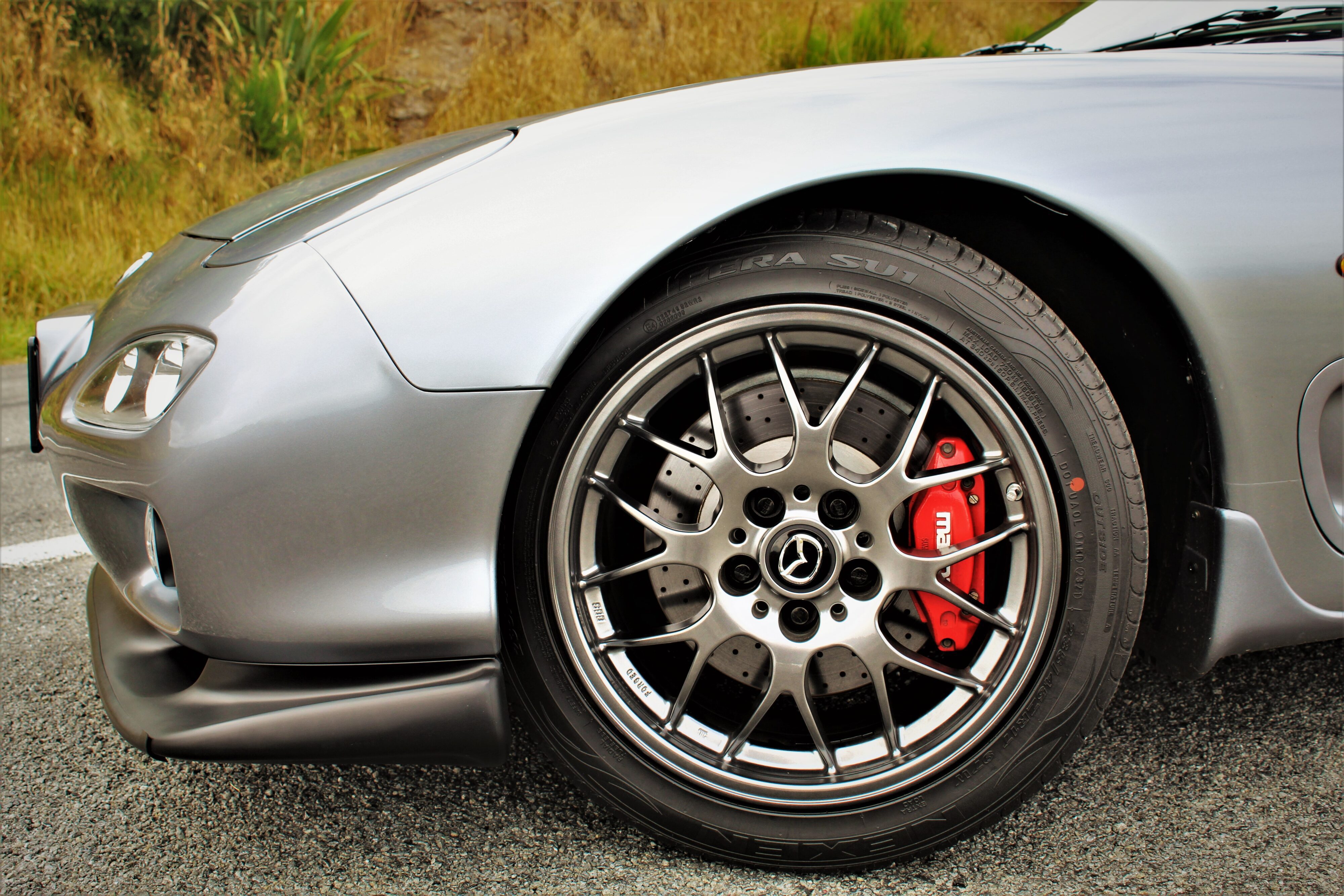 Heading towards Tai Tapu, it was time to open the taps a tad. Do so and there is a bit of a pause while the turbos build pressure. Bring on 3000rpm and that 13B lights up, propelling you forward at a considerable rate amid a mechanical soundtrack of turbo whine and exhaust noise. Even for today's standards, the Spirit R Type A has plenty of poke. Beyond 5000rpm right the way up to that aforementioned 8000rpm redline, it is still a fast car. The charm of the "rotah" is growing more and more.
I soon pointed the Mazda's nose towards the Summit Road which sits atop the Port Hills of Christchurch. A familiar stomping ground to all petrolheads in the greater Canterbury area, it seemed like an ideal venue for a more technical jaunt in the RX-7.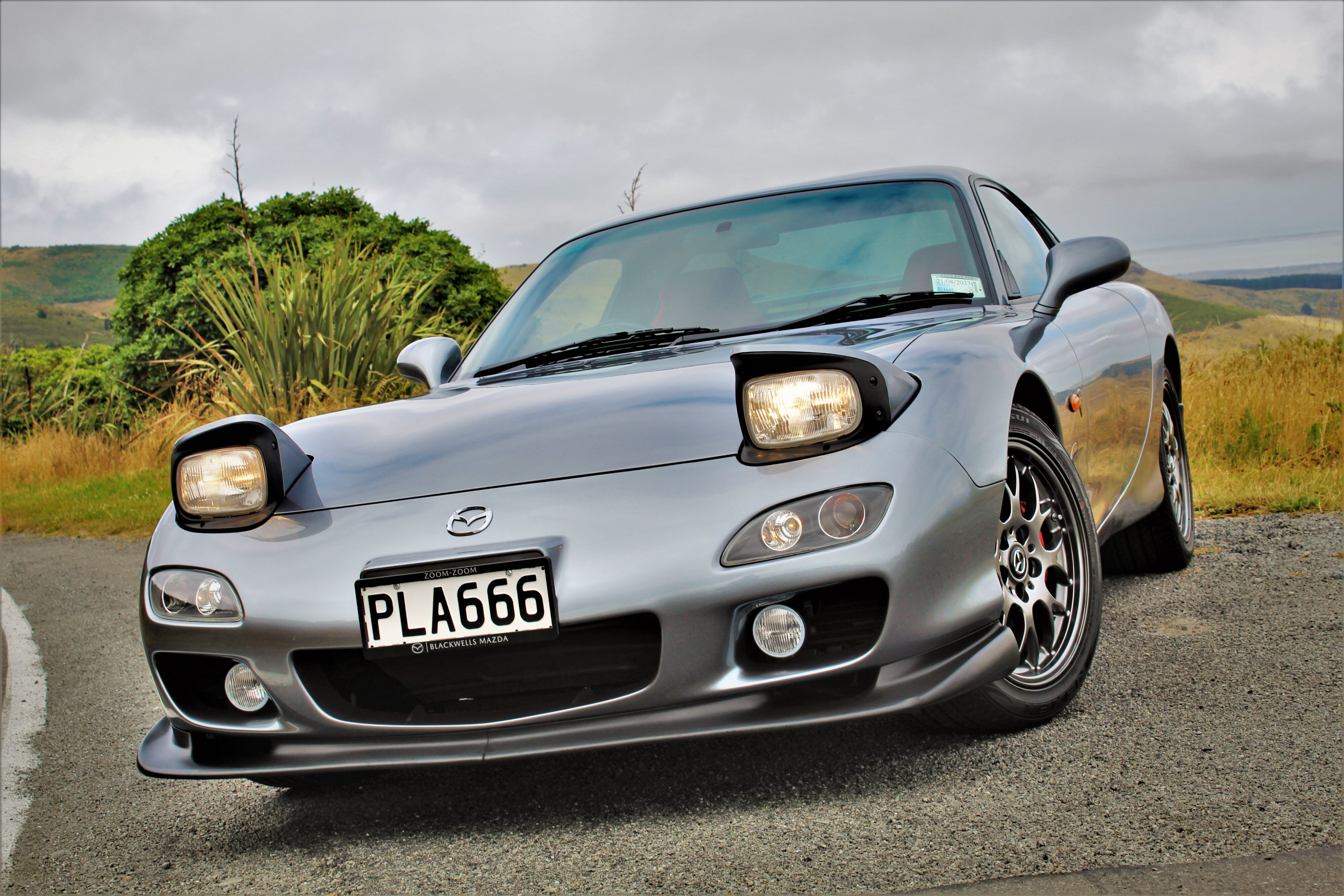 The twists and turns in this section of hilltop roading require your attention at all times, but these sharp bends, which almost pay homage to those Touge runs in Japanese canyons and hillsides, are the perfect stage in which the Spirit R Type A can dance.
And dance it can, really well. Its ability to devour short sections of tarmac and tight switchback bends is pretty impressive. Work the gearbox and keep that boost up, say between 3000 to 5000rpm, and you would have to be having a pretty rotten day not to smirk even just a bit. The Spirit R Type A is happiest here. It feels more and more like a road-going racing car the harder you push it.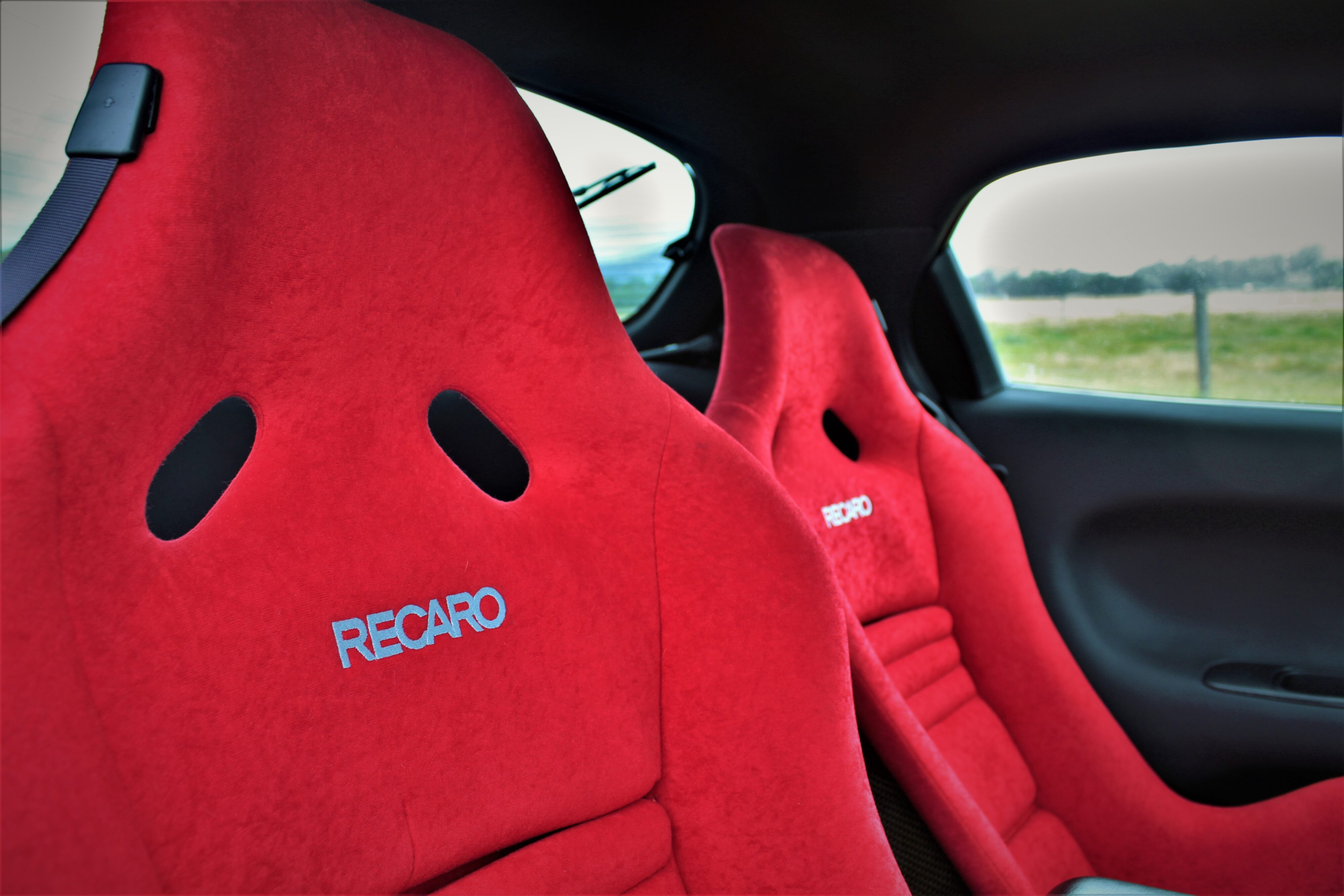 When I brought the Type A home for the night, I opened the garage to show my wife. Her response was "wow, did you buy this?" While I had to own up and say that I hadn't, whoever does purchase this will have something really special.
However, the days of picking up FD RX7s for a pittance and well and truly gone. Like almost every other Japanese performance car of the same era, a mint low mileage FD RX-7 Spirit R like this will require at the very least $100k to even get a look in. .
In conclusion, I still haven't become a bonafide "rotorhead" but my appreciation and enthusiasm for this legendary power unit has grown considerably, and it was all down to this sublime RX-7 FD Spirit R Type A. Plus, pop up headlights will always be seriously cool.