The Ami quadricycle is best described as an "unusual design object", not my words but the words of Citroen themselves! It would come as little surprise then that Ami buyers probably have eccentric personalities and interests. Now the French brand want to give their customers a chance to create an Ami that bests reflects them!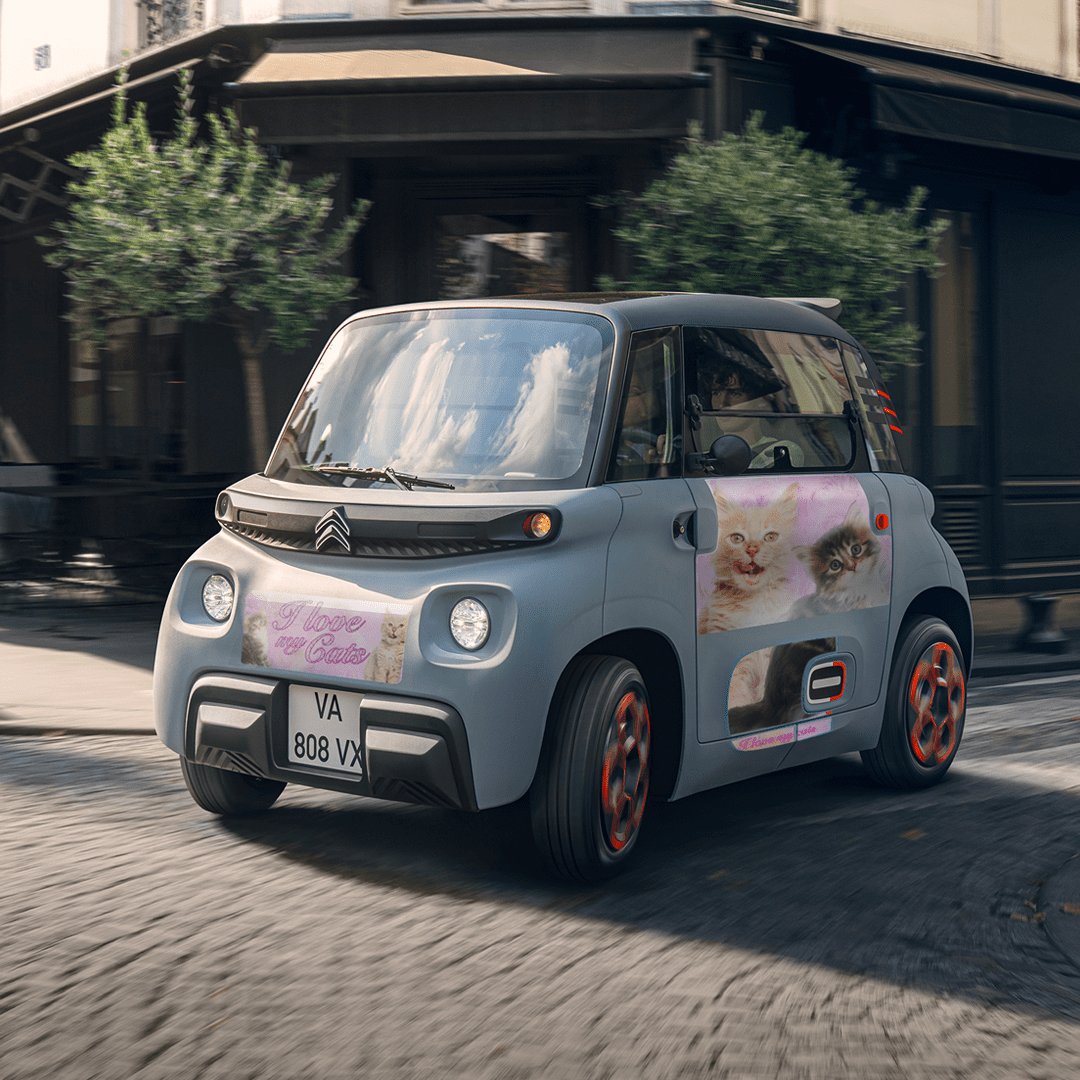 The Ami's cube like shape make it easy to apply stickers and liveries. The neutral exterior colours serve as the perfect base on which to add colourful decorations inspired by both modern and vintage fashion! Something that the French know a thing or two about.
Citroen have in fact partnered with Faab Fabricauto to bring this customisation service to their customers. Choices can range from pre-set schemes to photos, text and self-made art for the more creative personalities! The six pre-set schemes are 'Jungle', 'Tutti Frutti', 'Camo', 'British Globetrotter', 'Tribe' and 'Trendy'. The prices are pretty reasonable as well!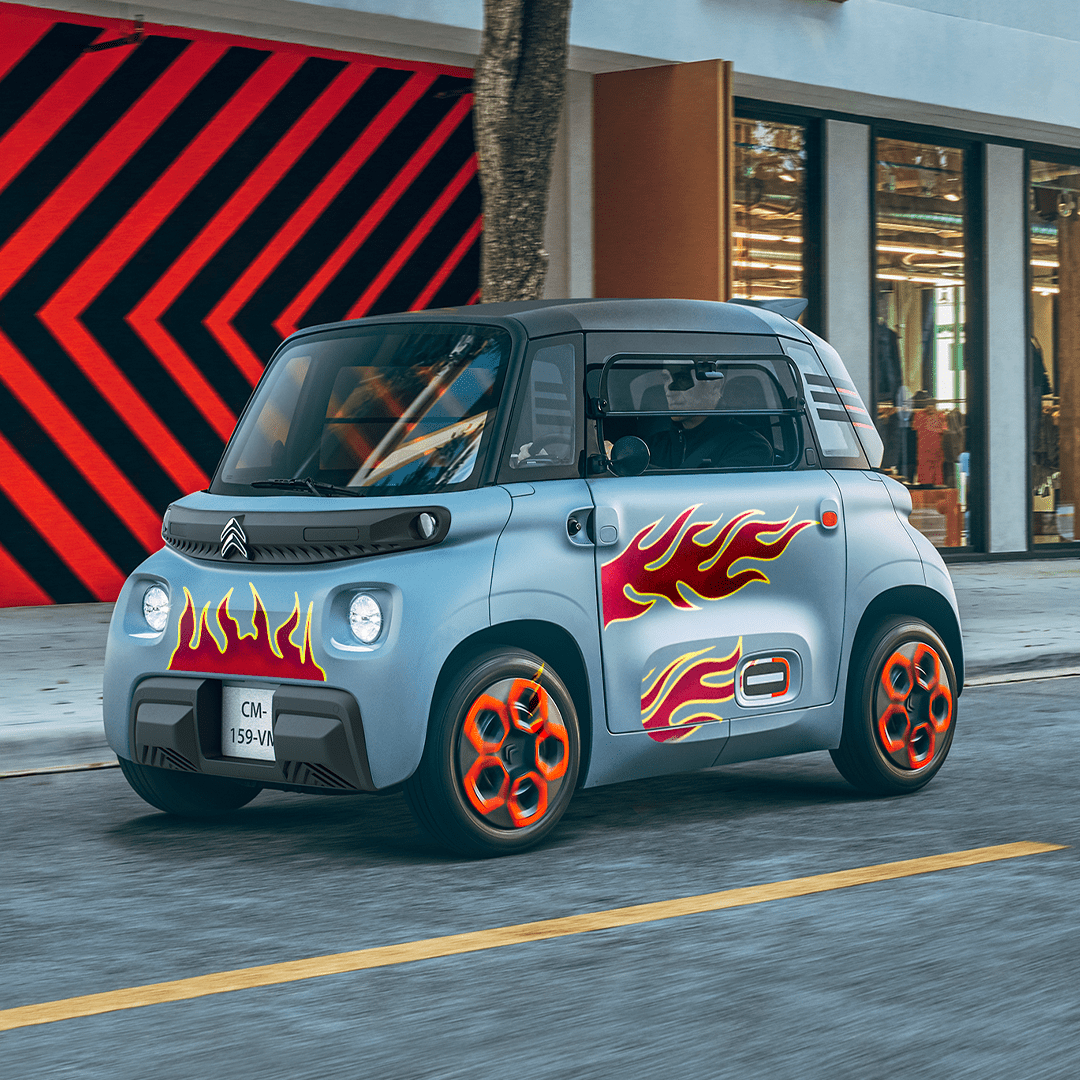 A simple pair of stickers on the door will set you back 29 Euro with prices for 4 stickers ranging between 69 and 89 Euros depending on the size. Custom liveries on the other hand start from 259 Euros for smaller decals with the larger ones priced from 619 Euros. Citroen will even give you discounts if you order more! More than 80% of Ami buyers so far have chosen to customise theirs in some way.
Thanks for reading! For more news and reviews, check out Tarmac Life.
Words by Matthew D'Souza, pictures courtesy of Citroen Media.