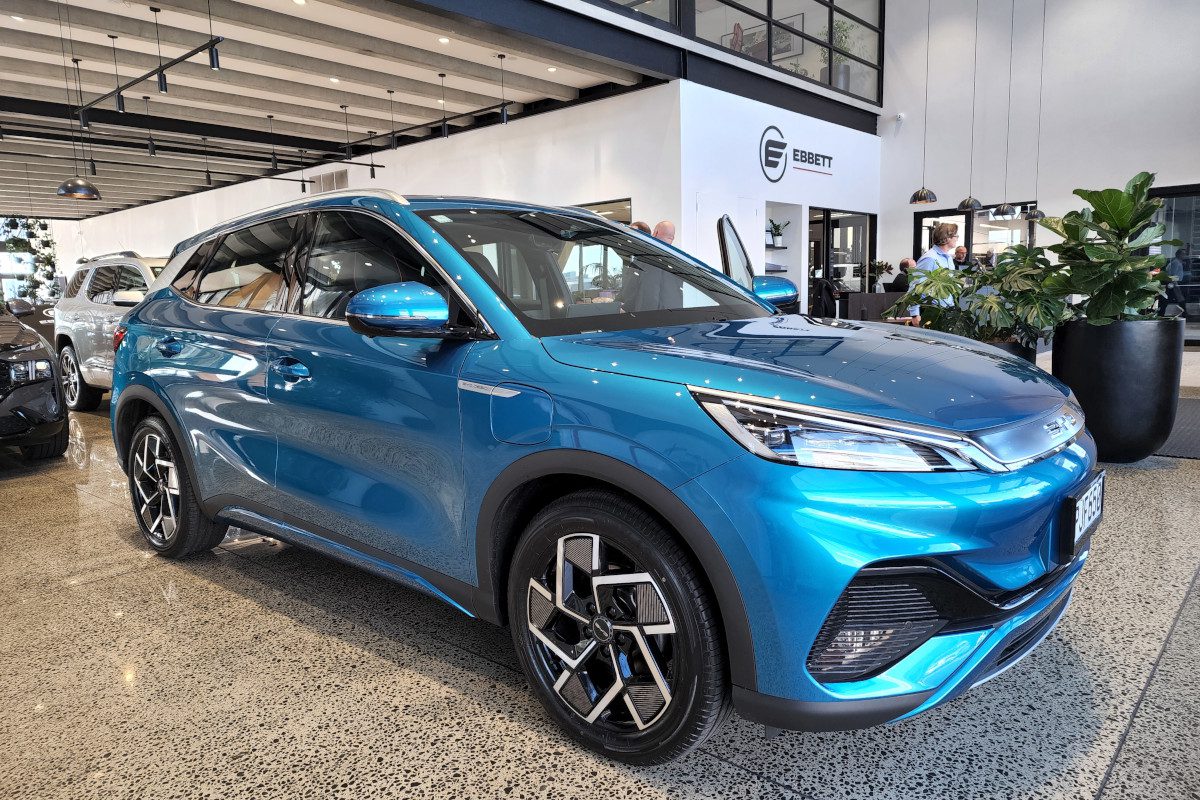 Why's everyone talking about BYD ATTO 3?
There's been so much chat about the BYD ATTO 3 recently it's just wild. There are many new cars arriving all the time but the only people who notice are car nerds like me. Sometimes it spills into the mainstream and it's happened again… everyone is talking about the BYD ATTO 3 and that's just amazing.
The excitement that the BYD ATTO 3 has created is very refreshing; it's great to read comments, opinions and even reviews from new people who are just excited to participate in something new and transformative hitting our shores.
Now, if you've been in a coma and don't know what's happening, here's the deal. The BYD ATTO 3 is an all-electric SUV that arrived a couple of days ago. BYD stands for Build Your Dreams and it's a Chinese car manufacturer (and of course that gets more than a few people going off on the comments section). This unknown brand, BYD, also happens to be the biggest EV manufacturer in the world by volume and they've now decided to expand beyond their domestic market.
The "big deal" is that the BYD ATTO 3 is the first EV that is arriving in great numbers and it's priced very aggressively. After the government Clean Car Rebate, even the top extended range model comes in below $50,000 and that puts electric motoring within reach of most New Zealand new car buyers.
Such is the buzz that the wait just to test drive the car is several weeks long. Yeah, I told you it's wild! So how lucky am I, because I've had one of the first BYD ATTO 3 EVs in the country for the whole weekend? Just before I picked it up, I put out an offer to do a Facebook Live to the BYD ATTO 3 NZ Facebook Group and asked what people wanted to know. Turns out you guys had a lot of questions so it would've been a very long broadcast so let's do an AMA instead! Let's get started!
What's the BYD ATTO 3 like for tall drivers?
Sohel asked what the BYD ATTO 3 is like to live with if you're over 6ft tall. Well, I'm only 5'10" so the challenges of the tall folk amongst us are foreign to me, but I can say that I was nowhere near maxing out the reach and adjustments available in the BYD ATTO 3. You should be fine, but always test drive any car you're planning to buy just to make sure.
What's the BYD ATTO 3 like for short drivers?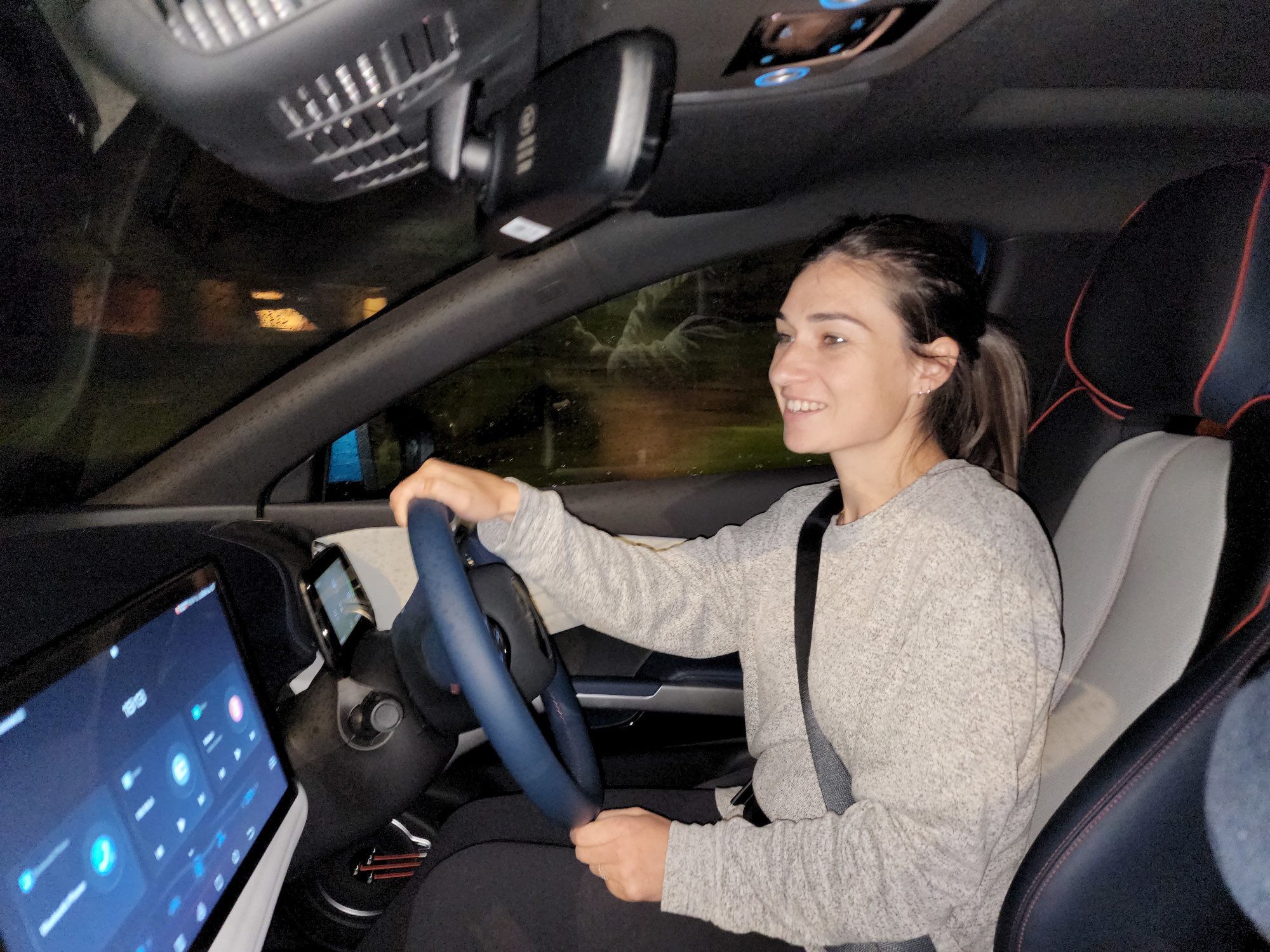 This one is easier to answer because my wife is vertically challenged! She commented that the height adjustment was surprisingly good and she managed to get a high vantage point and great visibility from the driver's seat.
How's the BYD ATTO 3 as a family car?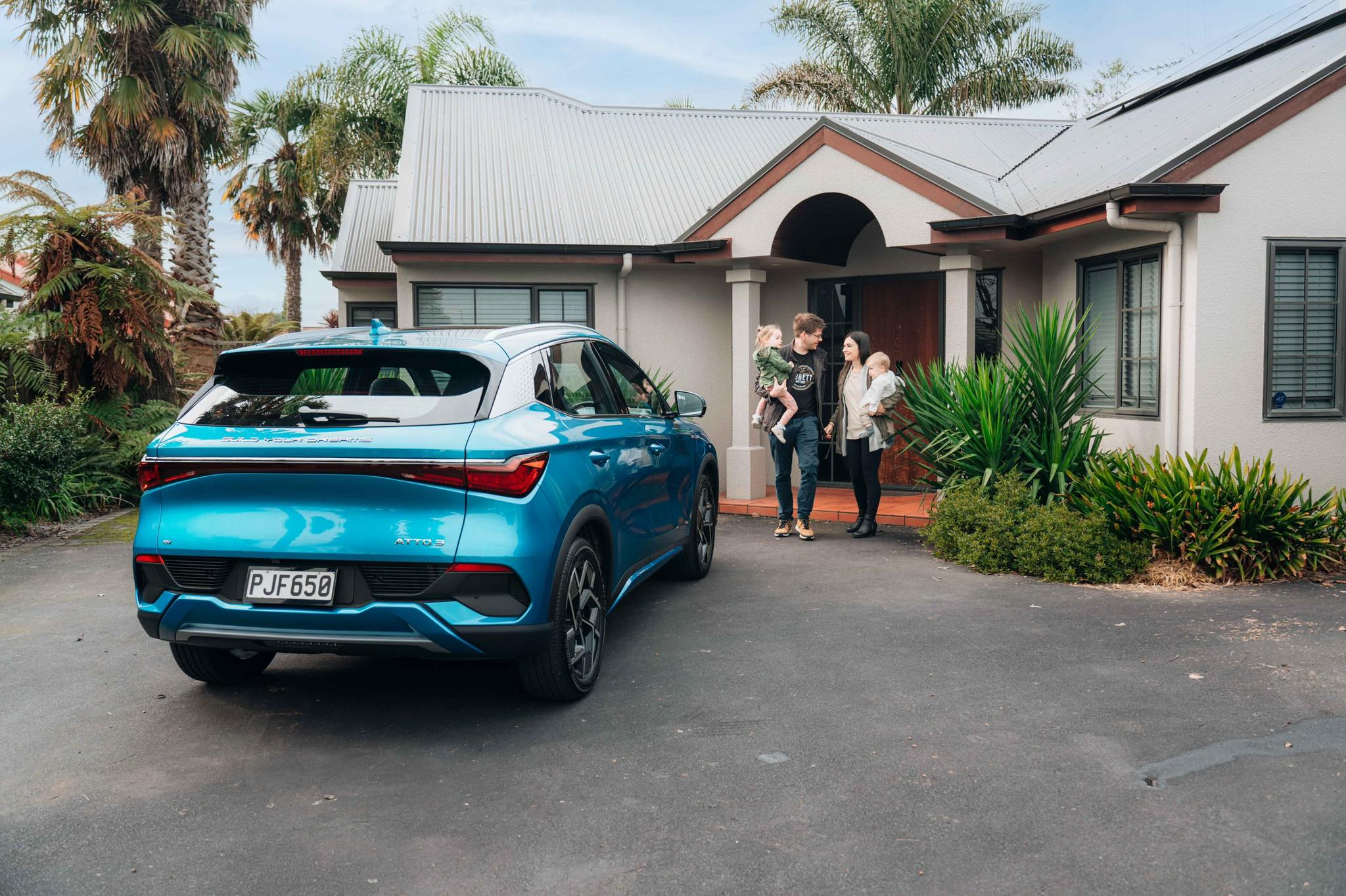 I'm European so the BYD ATTO 3 is actually a pretty big car for me. I had zero problems fitting everything a family of four needed for a day trip from Hamilton to Auckland. "Day trip to Auckland, big deal!" Yes, might not sound like something that needs a lot of space, but hear me out.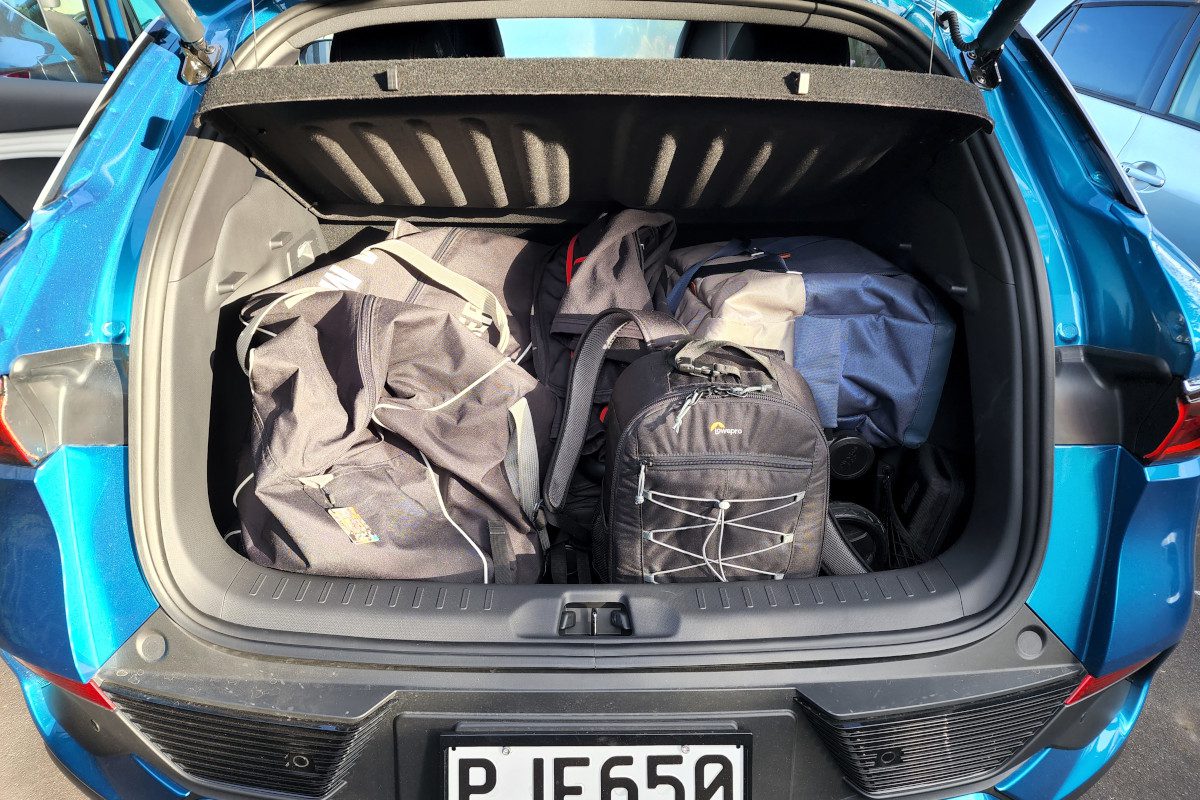 What's the BYD ATTO 3 handling like on the road?
It's really good. No, really. It is really, really good. Note that I didn't say it's good "for the price" or anything like that. The BYD ATTO 3 drives really, really well. It's abundantly clear that this is a very well put together car with enough refinement to satisfy even the more demanding drivers amongst us.
The BYD ATTO 3's suspension is well balanced and the electric motor delivers a respectable amount of grunt to move the car with ease. It's not a race car and it does not come with a Twin Engine setup that propels the car to 100 km/h in less than 5 seconds like the upcoming Volvo XC40 Recharge. No public road using motorist in New Zealand has a legitimate need for more performance than the BYD ATTO 3 can deliver.
If you put the BYD ATTO 3 into Sport mode and launch it at full pelt, it does get a bit unsettled and if you take a roundabout unnecessarily fast, it will understeer quite heavily, but you really have to abuse the car to get to that point.
In normal, everyday driving on ordinary Waikato roads the BYD ATTO 3 performs very well indeed. It is quiet, comfortable and easy to drive. It doesn't shake or rattle, it doesn't freak out if you hit a bump; it's an absolute pleasure to drive.
How's the BYD ATTO 3 backseat?
How does the regen feel on the BYD ATTO 3?
Fraser, Elletta and a few others wanted to know how the regenerative property feels in the ATTO 3 and I have to say it's pretty weak. I knew it wasn't going to be one-pedal-driving before I hopped into it, but I was surprised how weak the regen breaking actually is. It comes in two settings and I didn't actually notice a difference between the two. If you let go of the accelerator, it'll just keep going ad infinitum it seems. It does regen nicely though and I gained a full percentage of battery coming down the Bombays at 100 km/h.
Is the BYD ATTO 3 range promise accurate?
Whilst I'm absolutely certain that under perfect conditions the car will do 480 km on a charge, that's not going to happen the way I drive and with the weight that I put into the car. I had 85% battery when I loaded the family into the car and headed from Hamilton to Auckland. The car told me I had 380km of range, which is plenty to get to Auckland and back.
The Waikato Expressway is now 110 km/h all the way to Hampton Downs so I was always going to fall a bit short of the guestimated range.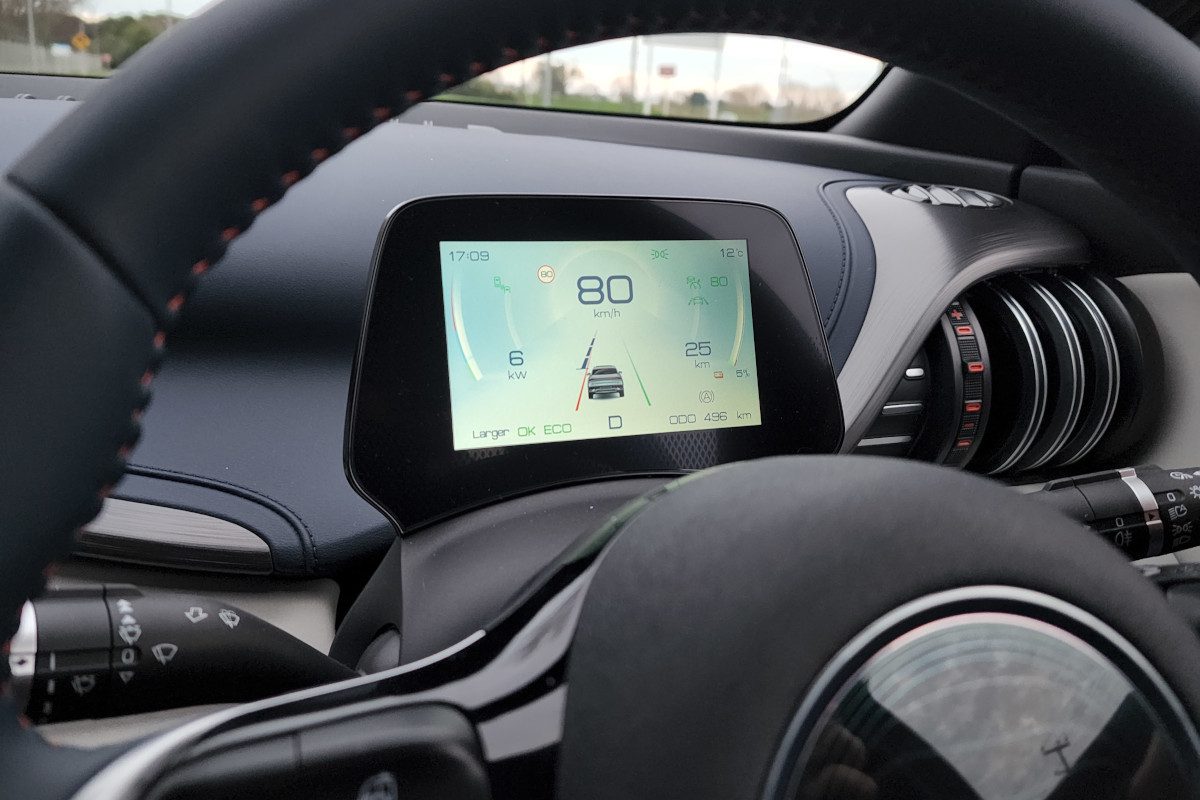 In hindsight, I should have set off with a full charge for that kind of trip and the return drive would have been a little bit easier on the nerves, but the car got us to and from Auckland with zero attempts made to conserve energy until very late into the drive.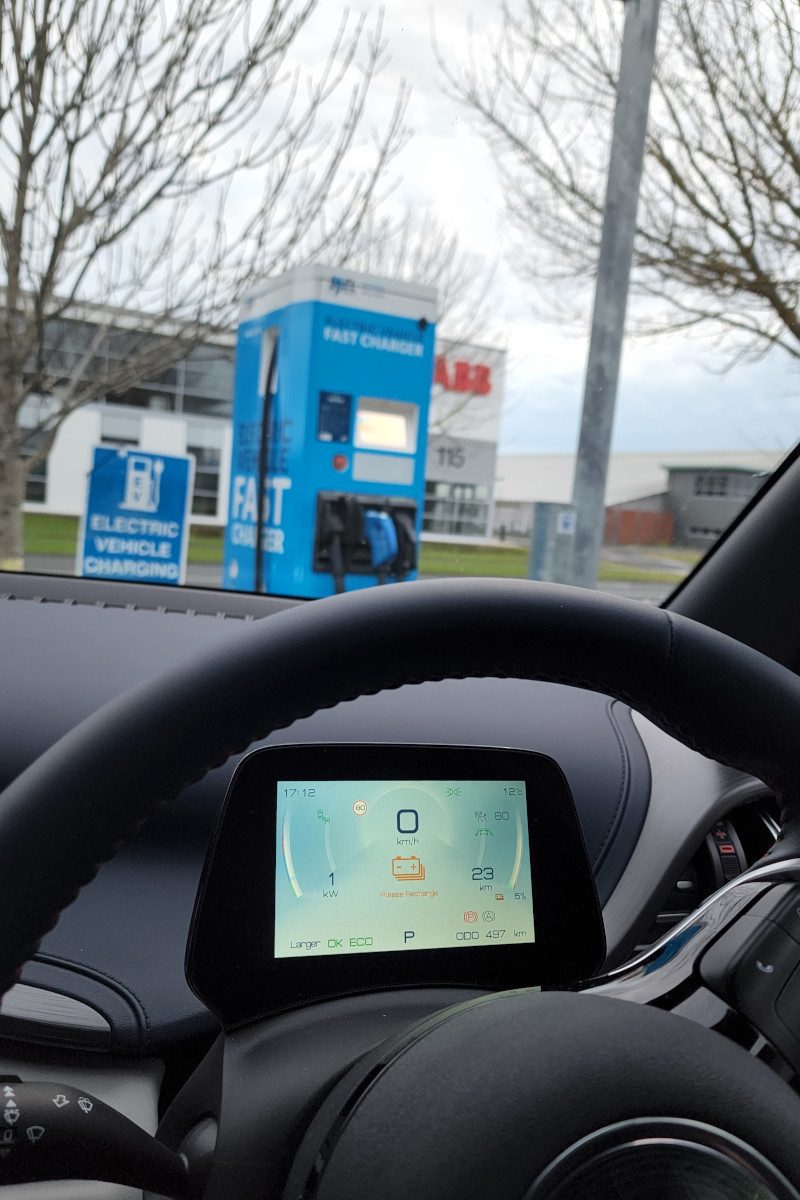 How long does it take to charge the BYD ATTO 3?
Depends on your charger and all that, but it doesn't take long at all using fast chargers. A few minutes of top-up on arrival in Hamilton got us enough to run a few errands before our planned full charge during dinner.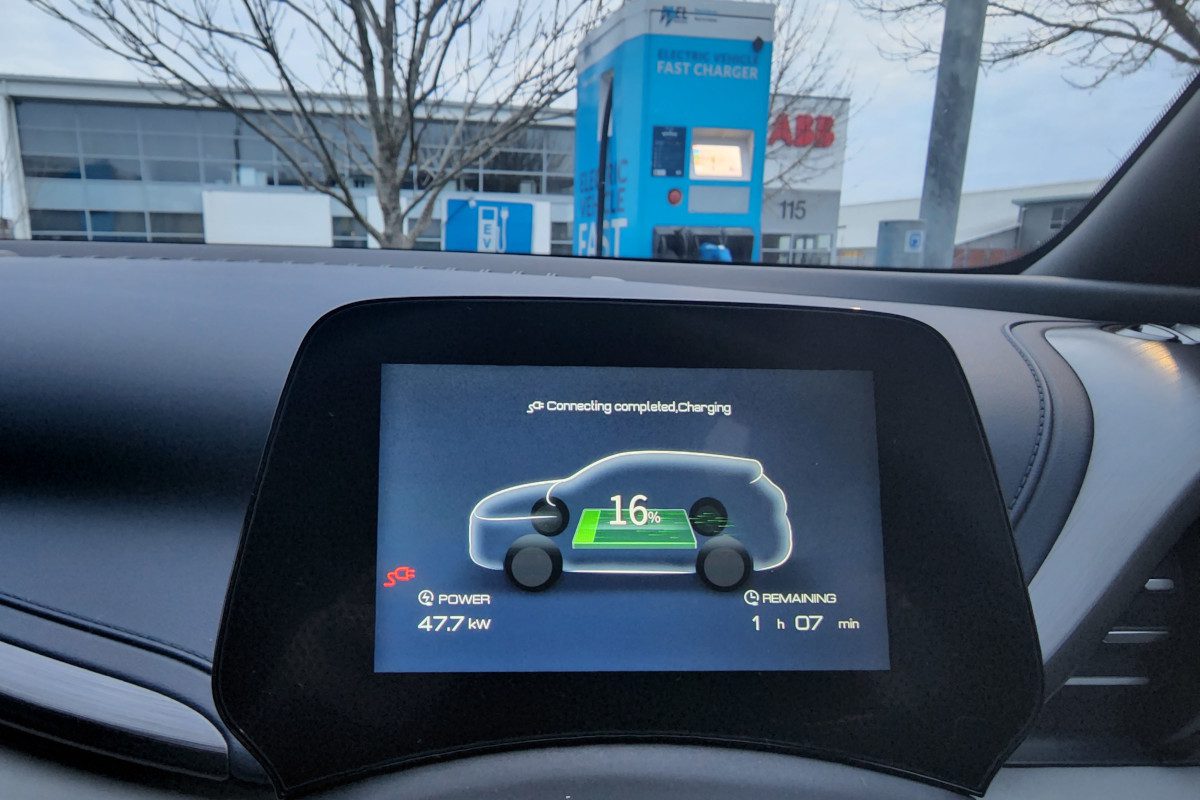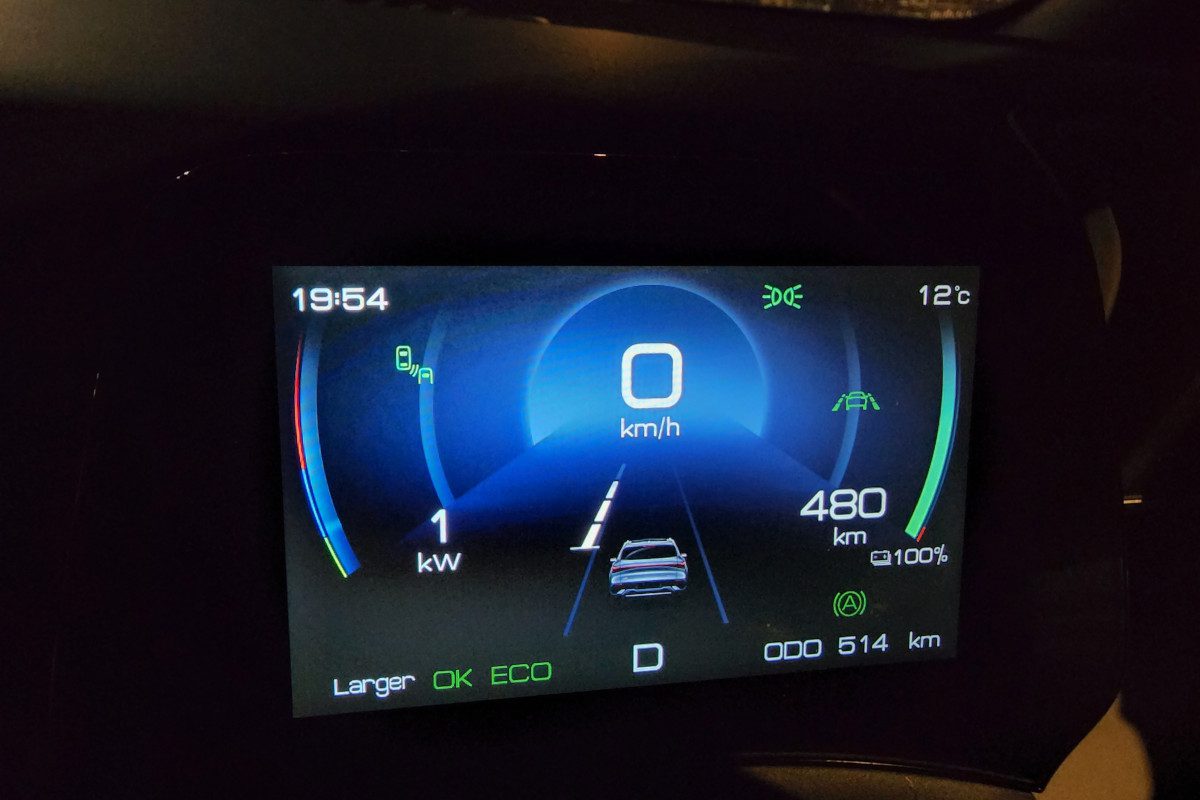 Is the BYD ATTO 3 hard-wearing?
Based on an extensive test spanning about 300km over 3 days, I could not detect ANY wear and tear on the paint or upholstery. Yeah, so there. I'm glad I could settle that one once and for all.
How's the low speed pedestrian warning sound on the BYD ATTO 3?
It's absolutely fine. By Day 2 I didn't even notice it anymore. It's actually a surprisingly pleasant sound that doesn't interfere with conversation. If the radio is on, it's difficult to even detect. That said, it is an adjustable sound so you can crank up the volume if you want to.
Do the backseats move back and forth in the BYD ATTO 3?
No, Tricia. No they don't.
How dark are the factory tints on the sunroof of the BYD ATTO 3?
Perfectly adequate, for the weather we had this weekend anyway. Did anyone see the sun?
Does the BYD ATTO 3 regen work on cruise control?
Yes it does.
Are the BYD ATTO 3 seats comfortable?
Yes, Bevan! They are very huggy and supportive. I didn't do any super-long runs on it but Hamilton to Auckland was no trouble in the slightest. I thought the seat (bottom) was quite soft, but the side support was contrasting in how solid it feels. For my body size and shape it was really comfortable.
Is the BYD ATTO 3 parking brake automatic?
Yes… in fact you don't even have to put the car on park when you come to full stop. Just hit the power button and it activates the park gear and parking brake.
Can you try out the BYD ATTO 3 sunroof?
Yes, no problem. The sunroof has a decent opening and easy operation with touch buttons that you don't have to hold to fully open or close the sunroof. Works like it should.
Does the BYD ATTO 3 vertical infotainment screen impact vision?
Yes it does. Both me and my wife felt it was better to have it on the landscape setting. If you're tall enough, you'll look over it I'm sure but I'm not that tall.
Can you fit a body in the boot of the BYD ATTO 3?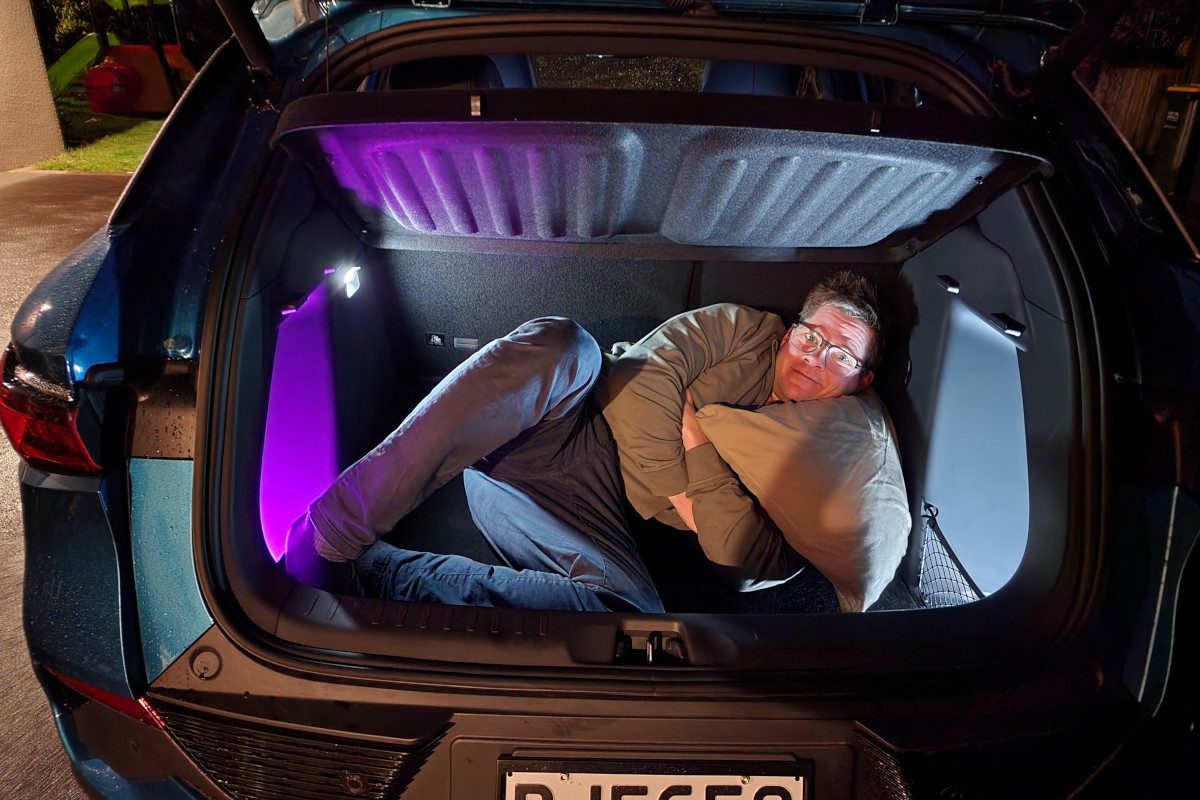 Yes. It's not comfortable, but yes you can.
How's the BYD ATTO 3 as a drift car?
It's $**t, Steve.
How much smoke can you get out of the tyres in the BYD ATTO 3?
Loads, Steve, loads of smoke mate. You should buy one and go impress everyone at the next pretend Fast & Furious meet.
How noisy is the BYD ATTO 3's electric motor?
For all practical purposes it's as good as silent, Hans.
Can you camp in the back of the BYD ATTO 3 electric SUV?
Not my first choice as a campervan Darrell, not gonna lie.
Bonus | Verdict on the BYD ATTO 3
I was surprised by the BYD ATTO 3. After my initial 5km drive, my key takeaway was that traditional car brands are in trouble. If BYD can sell this to me for $58,000, how are the legacy OEMs going to compete?
Now, whilst the BYD ATTO 3 is an excellent car, there are still a development areas that they need to address, but these are all software updates because the team at BYD have done the hard stuff really well already; the drive. Cannot fault the drive.
On the software front, they can't get Android Auto and Apple Carplay fast enough. It'll look great on that screen, too. They need to work on the traffic sign recognition system; quite often it was telling me I'm on a 50 km/h zone when I'm actually on the Expressway. The sound system is perfectly adequate, but the Bluetooth audio player has a habit of not knowing what album art to show for each song.
Volvo has developed a much more accurate range guestimator so BYD has a wee way to go yet to challenge the leaders.
The Bluetooth hands-free system sounds amazing when taking a call, but when I rang the car, there was a bit of echo of my own voice.
So there you have it. The BYD ATTO 3 is a great car to drive and it'll only get better after a few software updates. The few software glitches aren't enough to detract from the overall driving experience. BYD have rolled out an excellent EV and I'm hoping this is the car that puts New Zealand's green transition to warp speed. I'm also really looking forward to seeing what other people post online. I think this car will surprise a lot of people who may go into their first drive with preconceptions and that's fine, I'm one of them. I'm absolutely gobsmacked after that weekend.
I'm looking forward to our proper review week with the BYD ATTO 3 electric SUV in due course. It'll be a review you don't want to miss so make sure you keep coming back to Tarmac Life for all your motoring and lifestyle news!