Set in the heart of Wiltshire England lies a little town called Swindon. It's not overly famous for much, Diana Dors was born there, so too XTC (I hail from there as well), however, as many Brits will tell you 'Swindon, that place with the Magic Roundabout.' And it was there that my test of the new BMW iX3, well sort of.
Firstly, more about the roundabout – five roads converge on one large junction where they meet five mini-roundabouts arranged around a sixth central, anti-clockwise roundabout – confused yet? Somehow it all works perfectly.
Mr Beresford, who runs the roundabout appreciation society, Roundabouts of Great Britain (yes there is such a thing) says 'You have that superb mother roundabout at the centre with its five outer orbiting painted mini traffic islands all producing a car choreography that stuns the senses. It's awesome.'
Although some would disagree saying 'In 2009 it was voted the fourth scariest junction in Britain, it's a baffling and intimidating experience for newcomers.'
What's not baffling though, is the magic BMW iX3.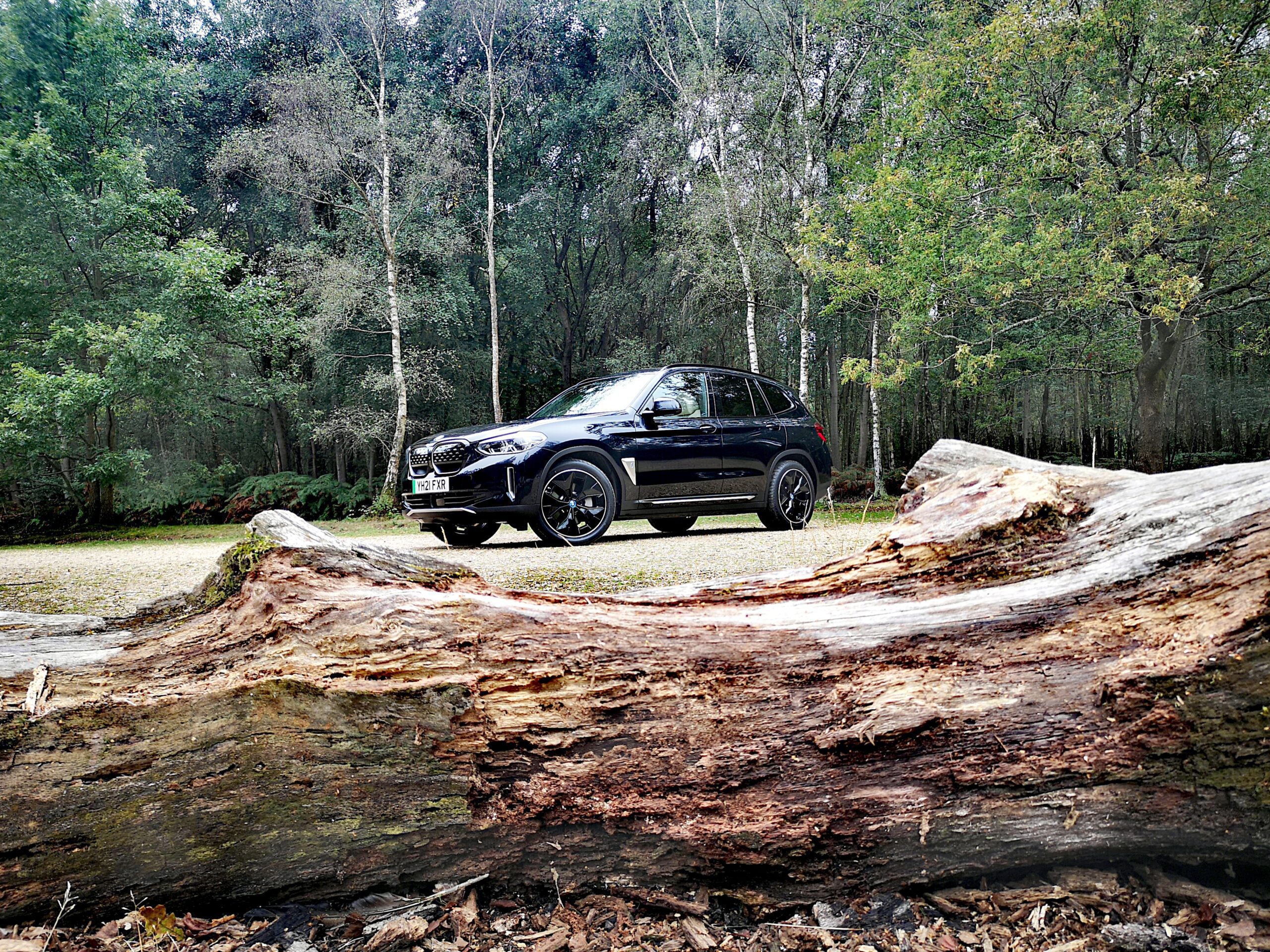 The new iX3 takes a seat at two BMW tables, their ever expanding electric-only range and within their popular X3 SAV line-up and honestly, it fits in well in both. BMW have kept the blueprint simple, they've taken their already sharp looking and modern X3 SAV and simply made the powertrain fully electric.
My iX3 model was the Premier Edition so came with extra BMW tasty treats such as Vernasca leather, black metallic paint, 20-inch aerodynamic black alloy wheels, Panoramic roof and BMW Iconic Sounds Electric sound system (to name but a few), but even then, to the untrained eye it looked like a very well-appointed 'regular' X3, which in many ways it is, but it now has a BEV heart.
It's powered by BMW's 5th Generation electric driving system which by all accounts reduces space and weight, and maximises 'EfficientDynamics'. The actual drive system is made up of a sustainably-manufactured electric motor, transmission and power electronics which are all in a single housing located in the rear axle subframe. Power density of the electric drive system increased by 30% over the BMW Group's existing fully electric vehicles; with the gravimetric energy density of the high-voltage battery at cell level is up by 20% – we have no idea what that means either.
It offers up 210kW of power and 400Nm of torque which unlike its FWD siblings, is sent to the rear wheels and means that this electrified SAV accelerates from 0 to 100 km/h in 6.8 seconds (which is similar to the BMW X3 30i).
Behind it all is an 80 kWh high-voltage battery which enables DC fast-charging at a rate of up to 150 kW, so recharging from 0 to 80% capacity takes 34 minutes and a 10-minute fast charge adds around 100km of range in the WLTP cycle. You can also set the charge time to suit, for low cost energy home charging.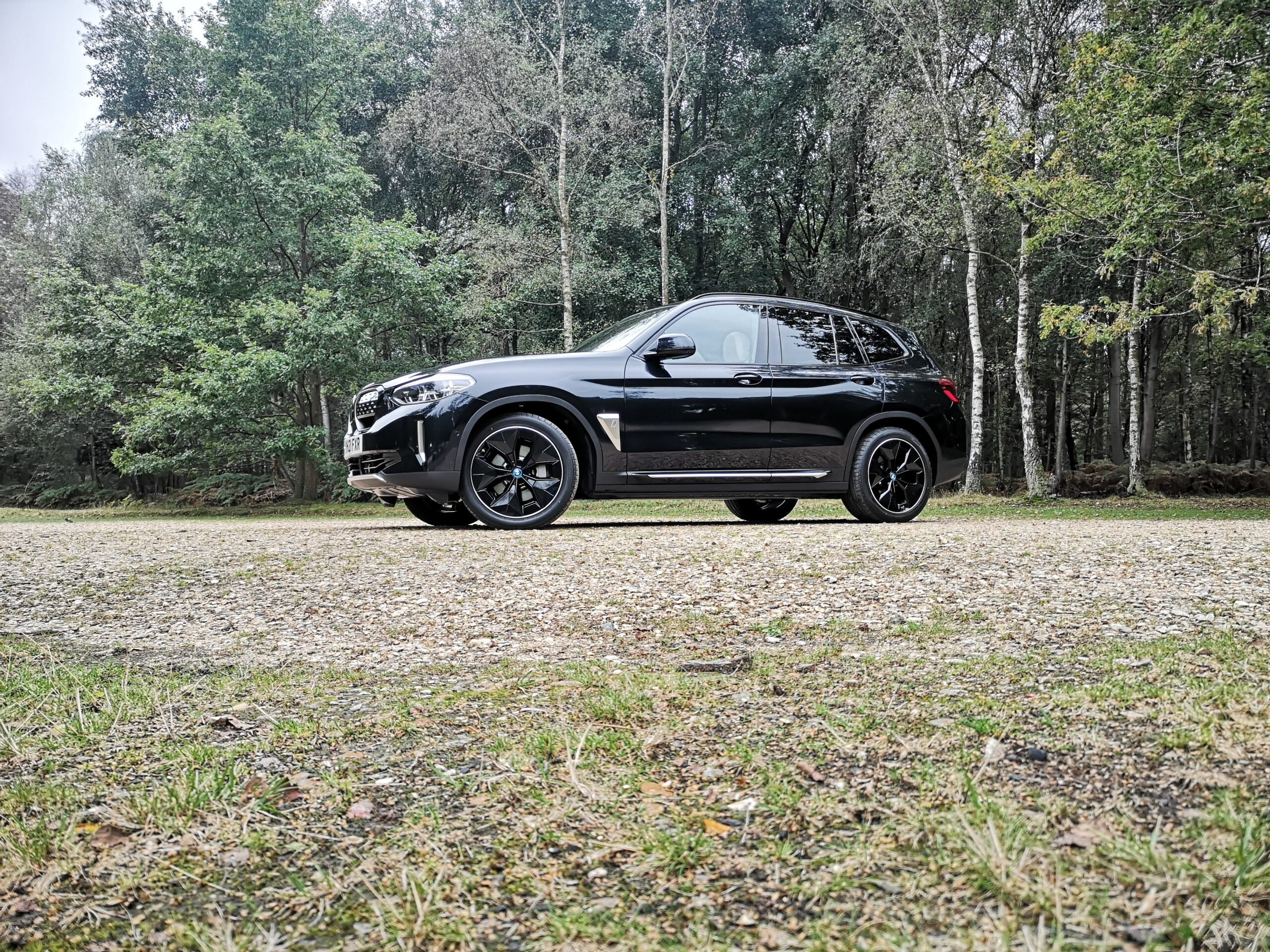 In terms of design the iX3 is very X3 in both size and shape, however, there are some subtle EV differences. The BMW kidney grilles are big and bold (but not as big as the new M3 or iX) and are filled in with sculpted patterned plastic and the LED lights are 10mm slimmer than before, meanwhile the LED lights at rear are very three-dimensional and eye-catching.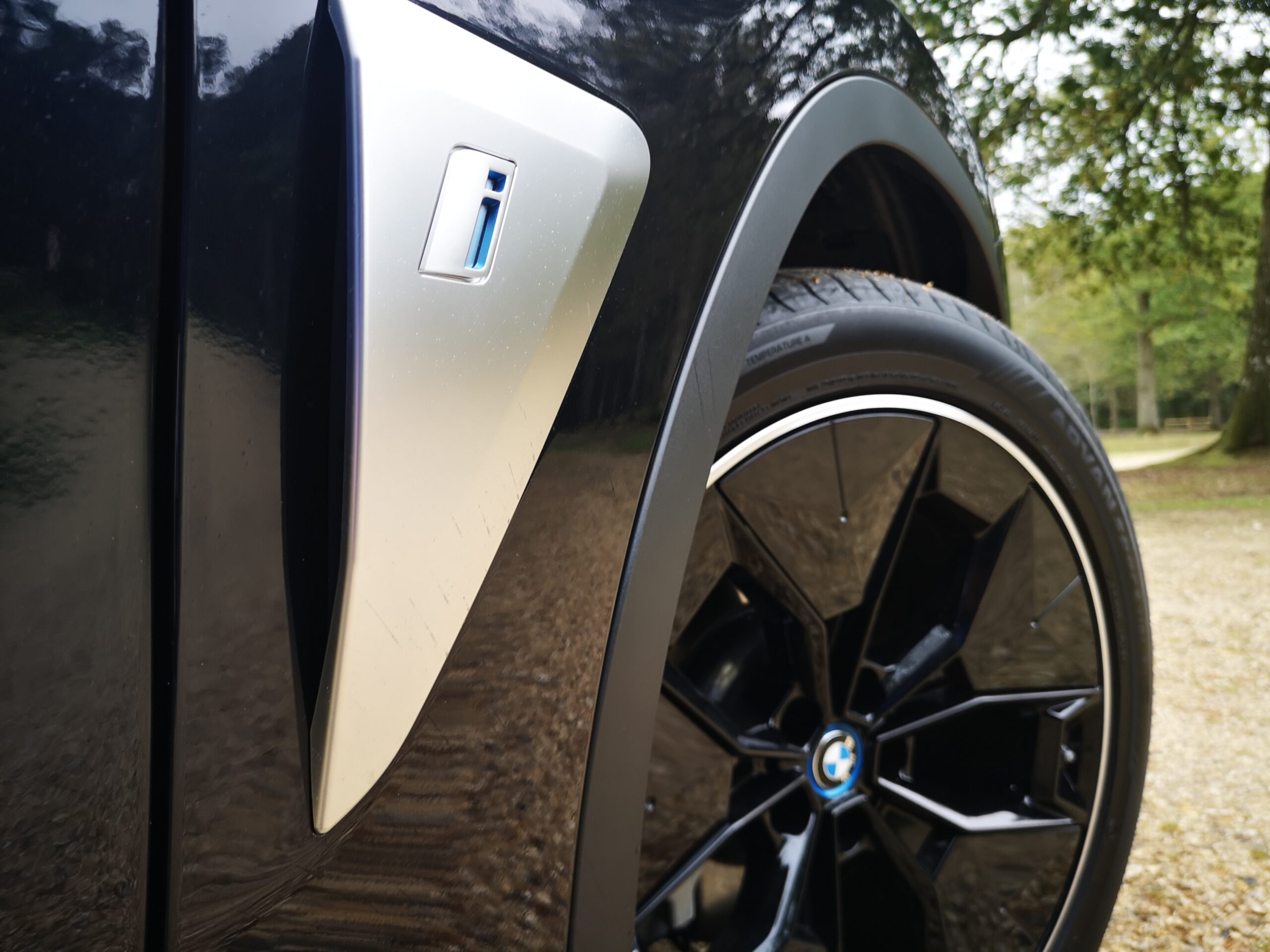 My model's jet black paintwork came with a smattering of contrasting chrome and a number of BMW i Blue accents in areas such as the BMW badge surround, lower front wings and on the tailgate. But the major 'i' difference came by way of the wheels, as the iX3 rides on big 20-inch gloss-black aerodynamic 'i' feet that are a real stand out.
The interior is very BMW X3 too with a 12.3-inch instrument cluster and a 10-inch infotainment touchscreen. Connectivity is simple, Apps are too numerous to list and the Premium Pro came with 'Hey BMW' and Gesture control to maximise ease of use. My model came also with bright cream Vernasca leather furniture which was made even brighter thanks to the large, full length sunroof and again there are some 'i Blue' accents to let you know you're in something a little different, these were found on the gear lever, steering wheel and on the start/stop button.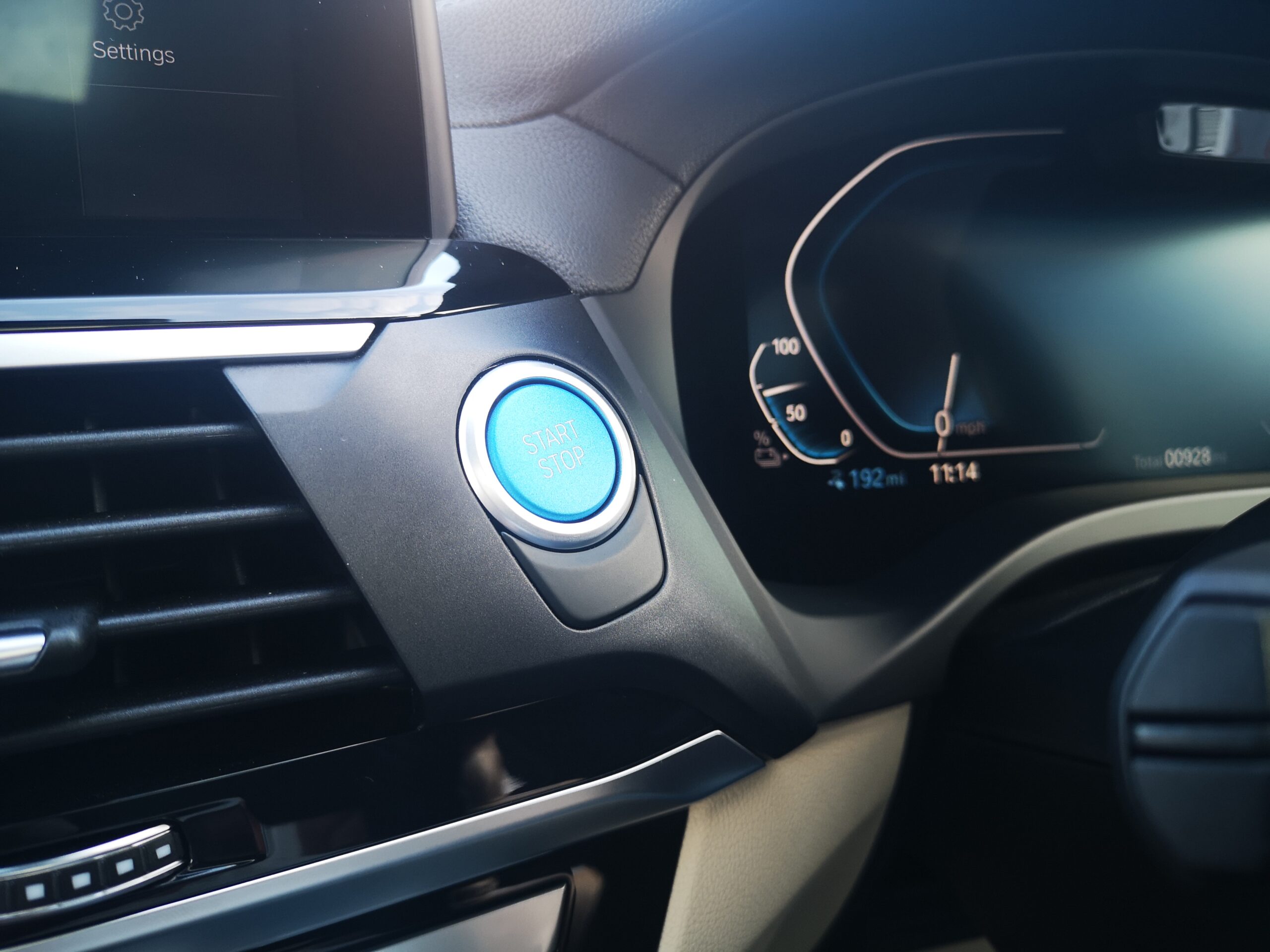 The BMW iX3 is the brand's first model to also be produced at the Shenyang manufacturing facility in China but don't let that worry you, the build quality is right up there with the Germans. It feels like a BMW should with a wonderful blend of premium materials and rattle/gap free precision.
As luck would have it, I had to make my way from Swindon (I live around the corner from the Magic Roundabout) to BMW's office in Farnborough (North East Hampshire) to pick up the iX3, which of course meant that I had an immediate couple of hours drive through the idyllic UK country roads to bring it back home.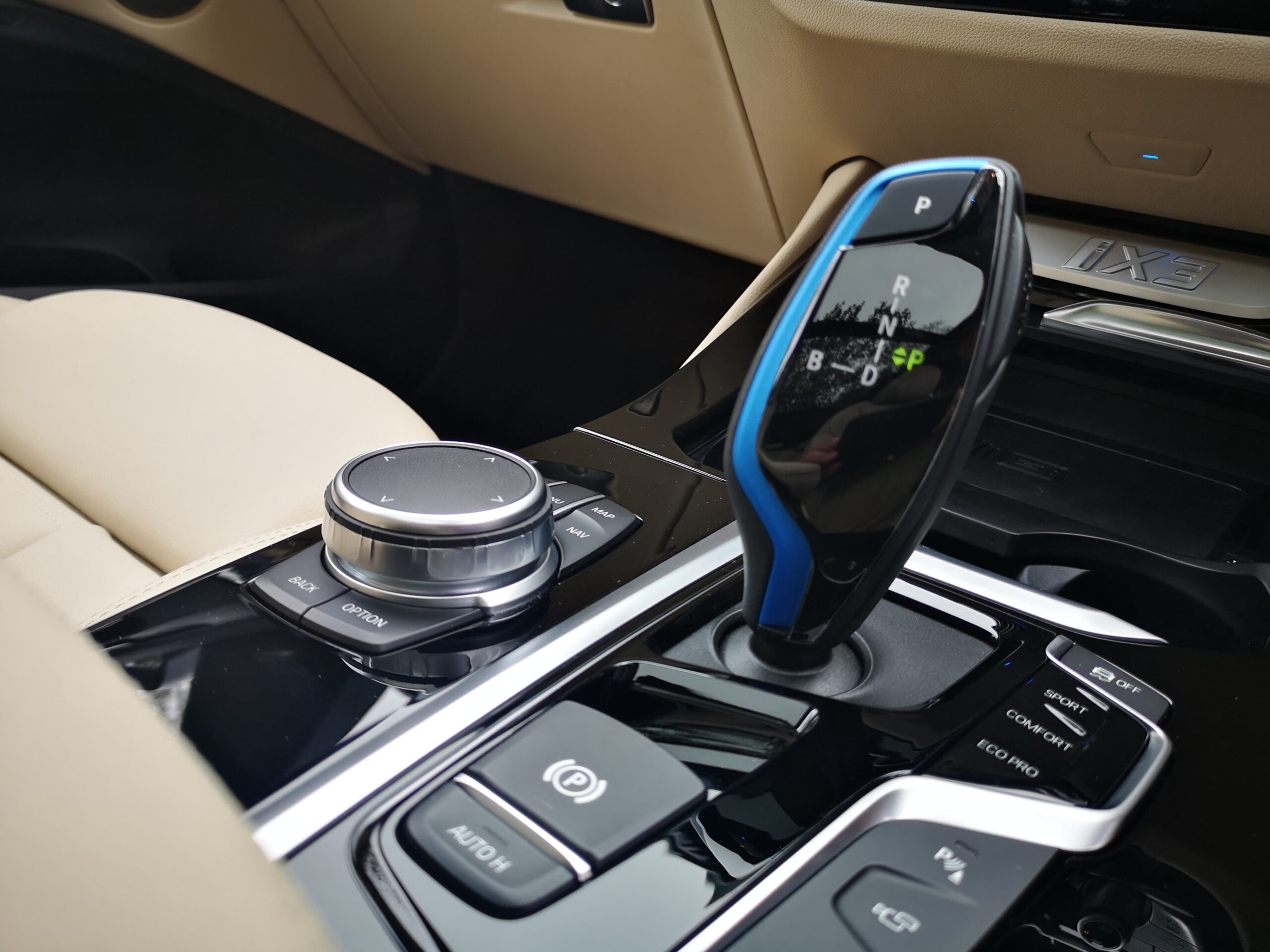 Having driven more than my fair share of current BMW's, the cockpit was instantly familiar and therefore removing any 'new car jitters' that I may have had (yes I still get them) and meaning I could simply enjoy the ride – which I did a lot.
Aside from the lack of start-up sound, the iX3 drives like a regular BMW SAV. The seating position is high (just a little too high for me personally) and all round visibility is great (particularly thanks to the panoramic roof). Despite being 2,725kg in gross weight (over 700kg's more than the X3), it shifts well off the mark and feels well poised on the roads, even the narrow English country ones.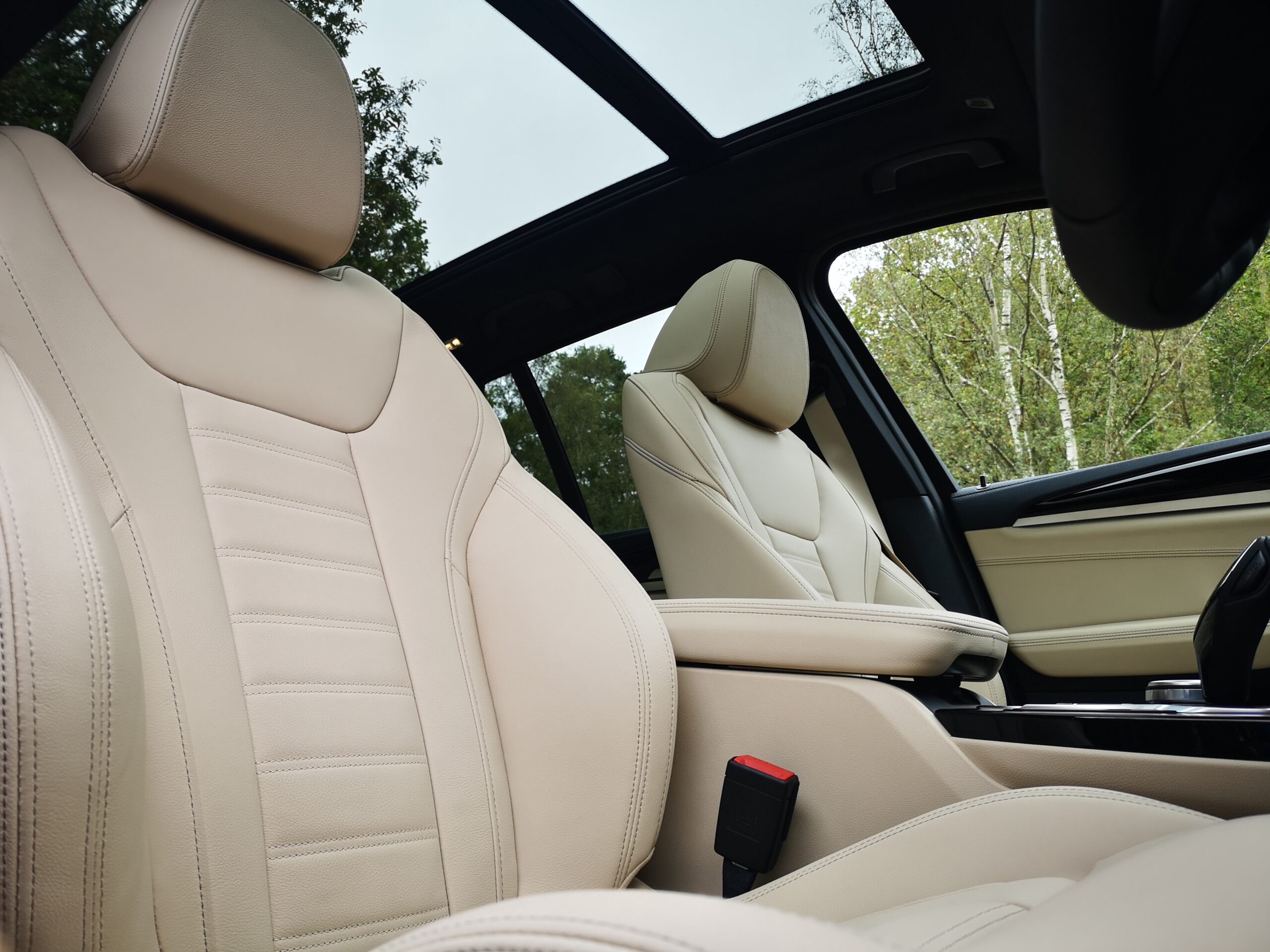 Thanks to great NVH and acoustic glass, you feel quite isolated from the road below and all the outside noise that comes with it, and in 'comfort' the ride absorbs the lumps and bumps with aplomb, but the Adaptive suspension (fitted as standard) does become firmer when you switch things up to Sport.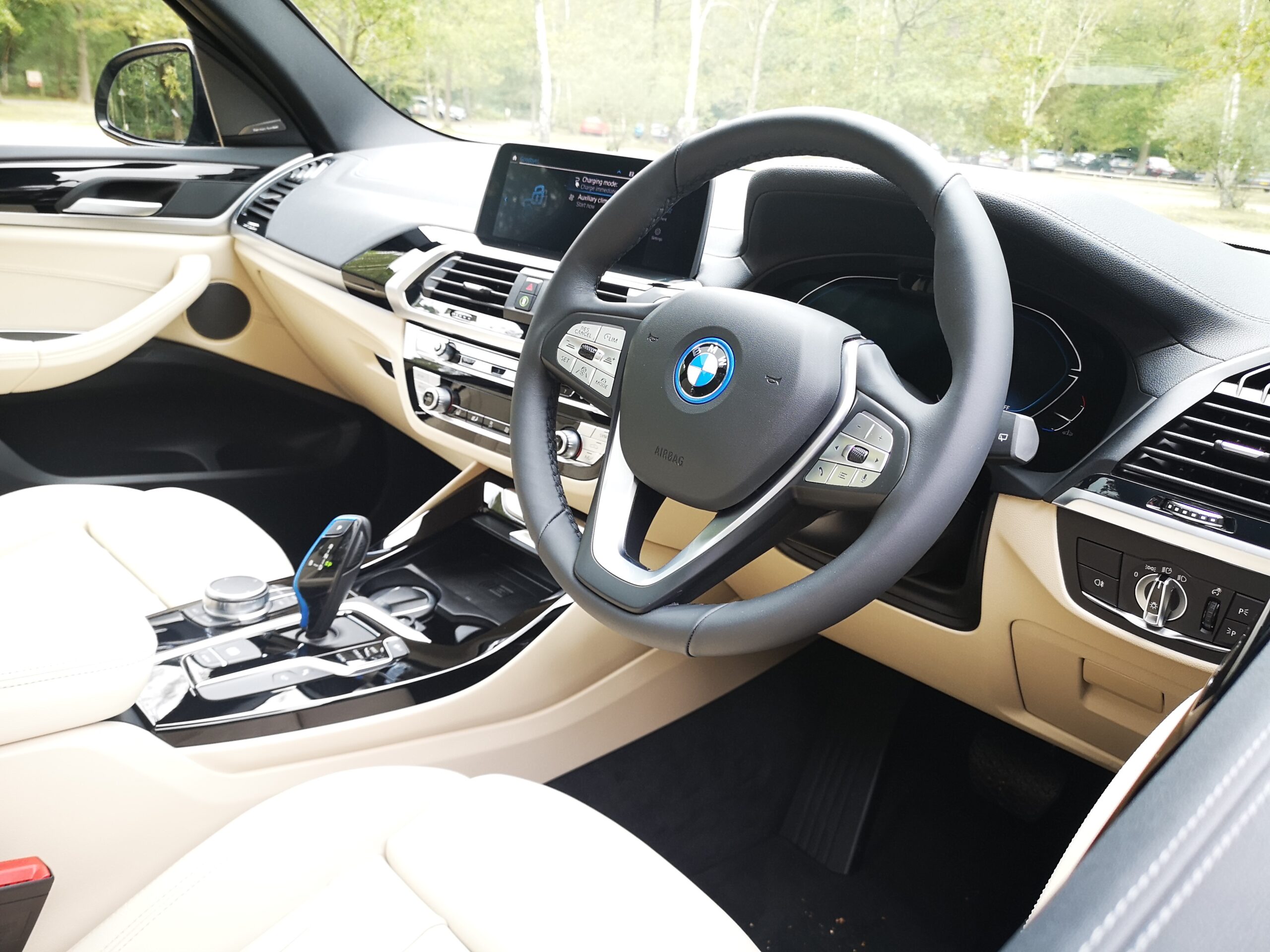 While on the subject of 'Sport', not only does the iX3 assume a more responsive and exciting drive but it also awakens the BMW Iconic Sounds Electric sound system (designed in collaboration with Hans Zimmer) which offers up a powerful electric soundtrack to accompany your heavy right foot – it really makes a big difference to the way you drive and feel, but beware, it does eat up the electric SAV's range.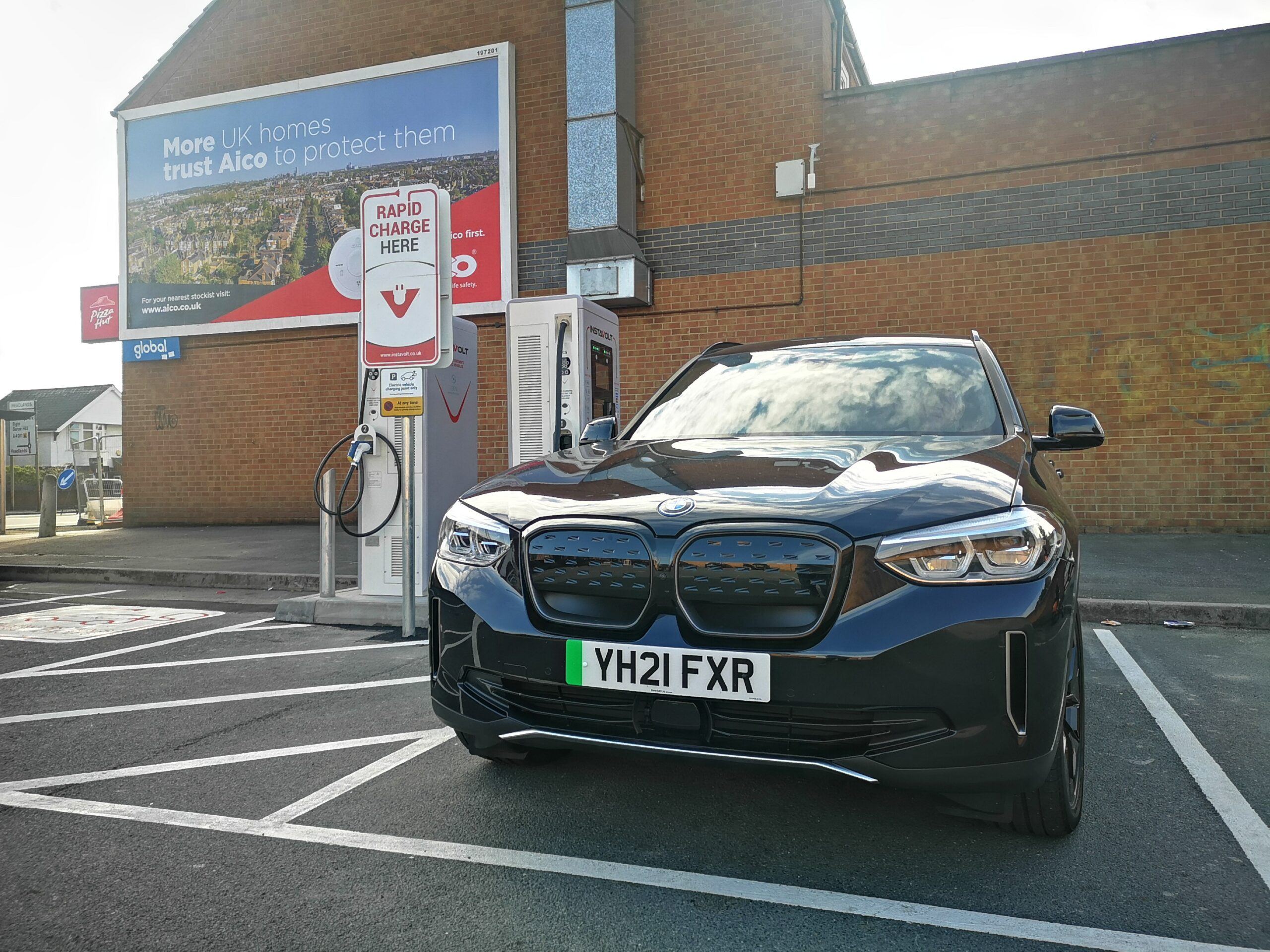 BMW reports that the iX3 consumes power at 18.9/18.5 kWh/100 km and is 'exceptionally efficient' with a range of up to 460km in the WLTP test cycle (up to 520km in the NEDC test cycle). But in all honesty I didn't range watch and to me that's a good thing as it means that I didn't feel any range anxiety at all.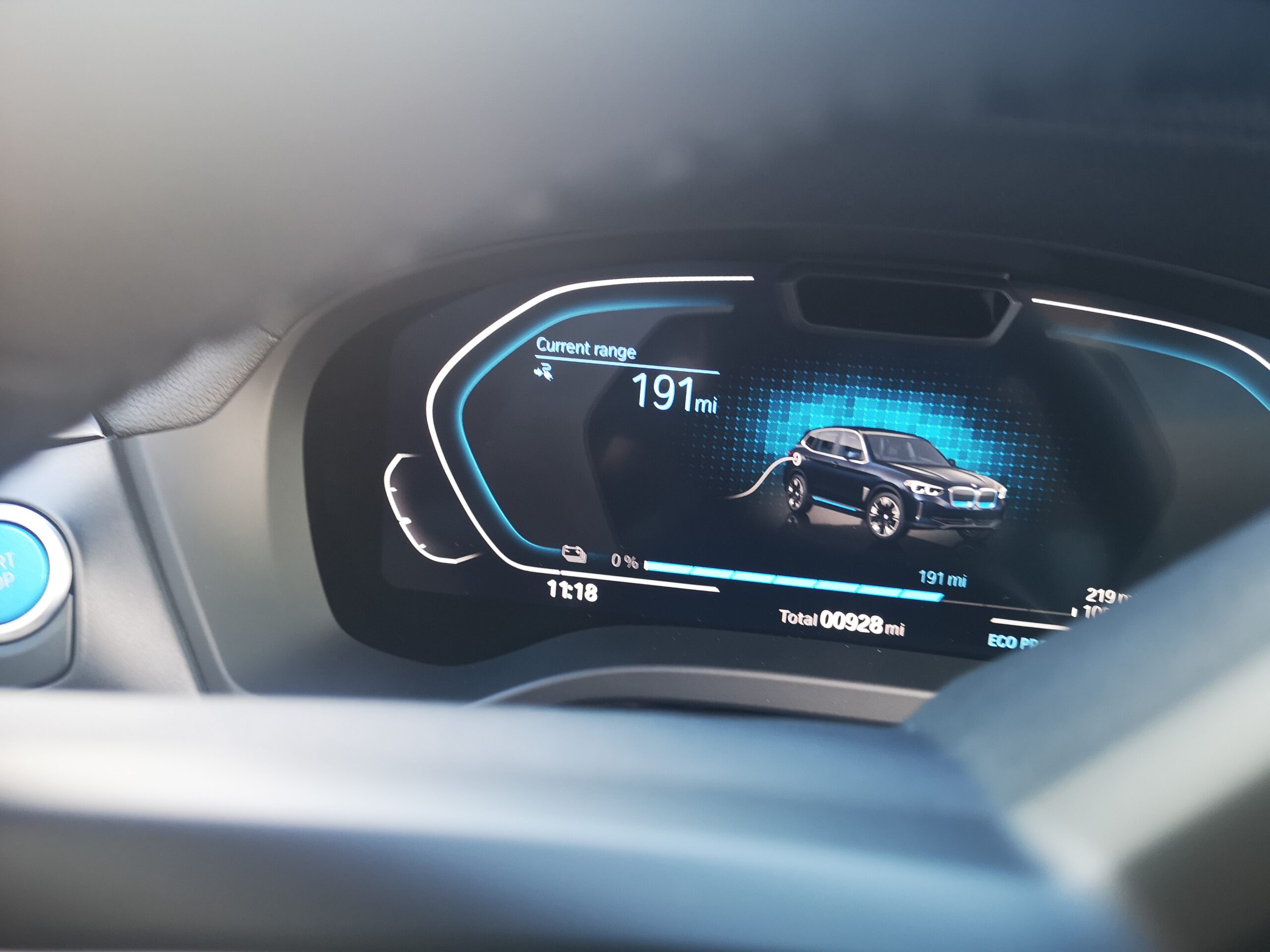 Swapping the drive mode to Eco and flicking the gear lever over to B turns the iX3 into an efficient machine that although is less responsive, just eats up the tarmac while being miserly with energy. B offers the best recuperation in terms of braking and coasting while D gives more adaptive recuperation and a more natural drive. The recuperation level can be adjusted through three stages.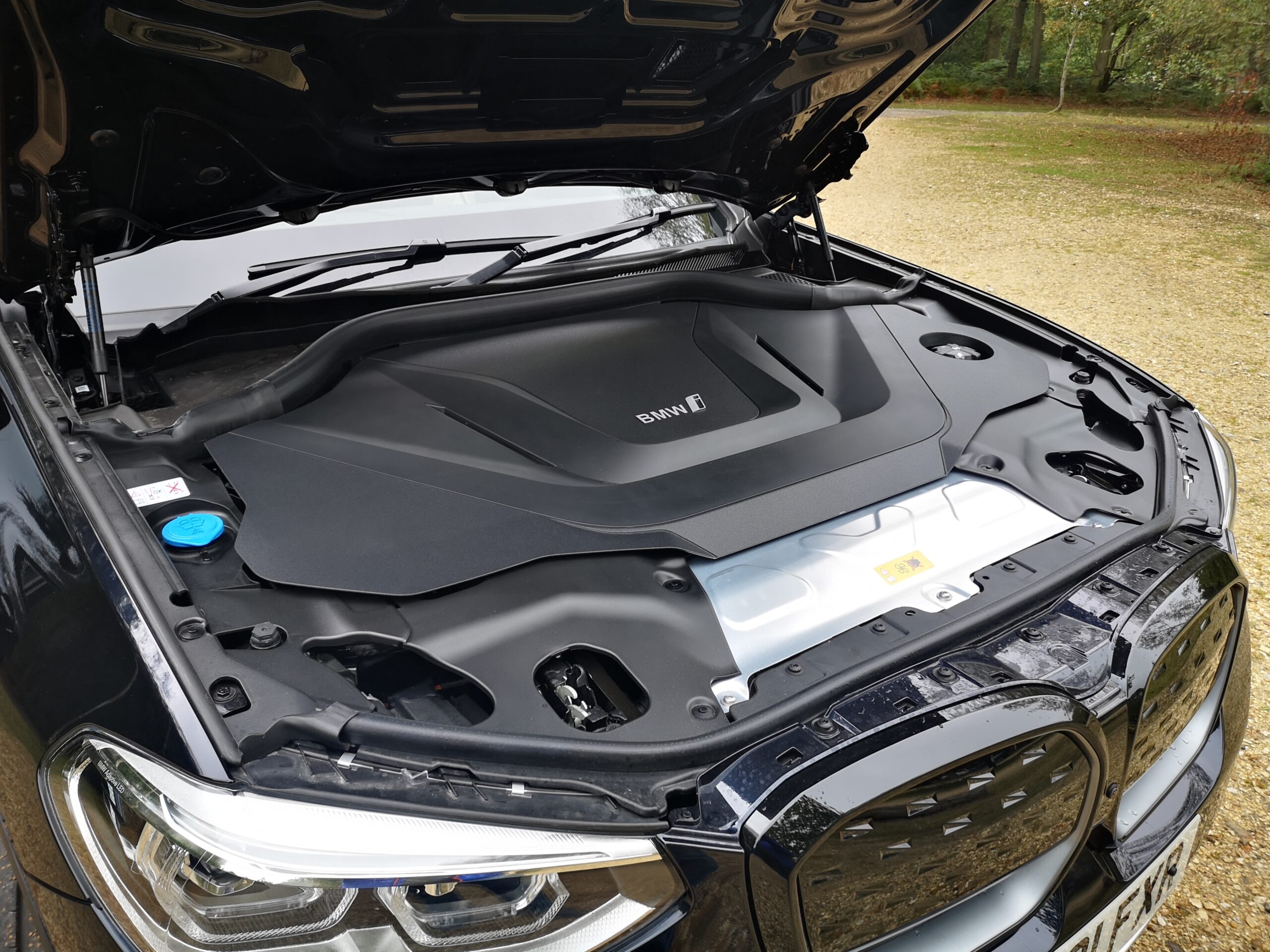 My road test of the new iX3 continued upon my return to Swindon, for several more days in fact. I took it to the store, to the football grounds, the town centre and to friend's places and the SAV was in its element. It is a little self aware in the tight suburban streets (and roundabouts) and tends to beep more than I'd have liked, but it also helped out with parking and offered up plenty of camera views when needed – it also came with reverse assist which came in handy more than once.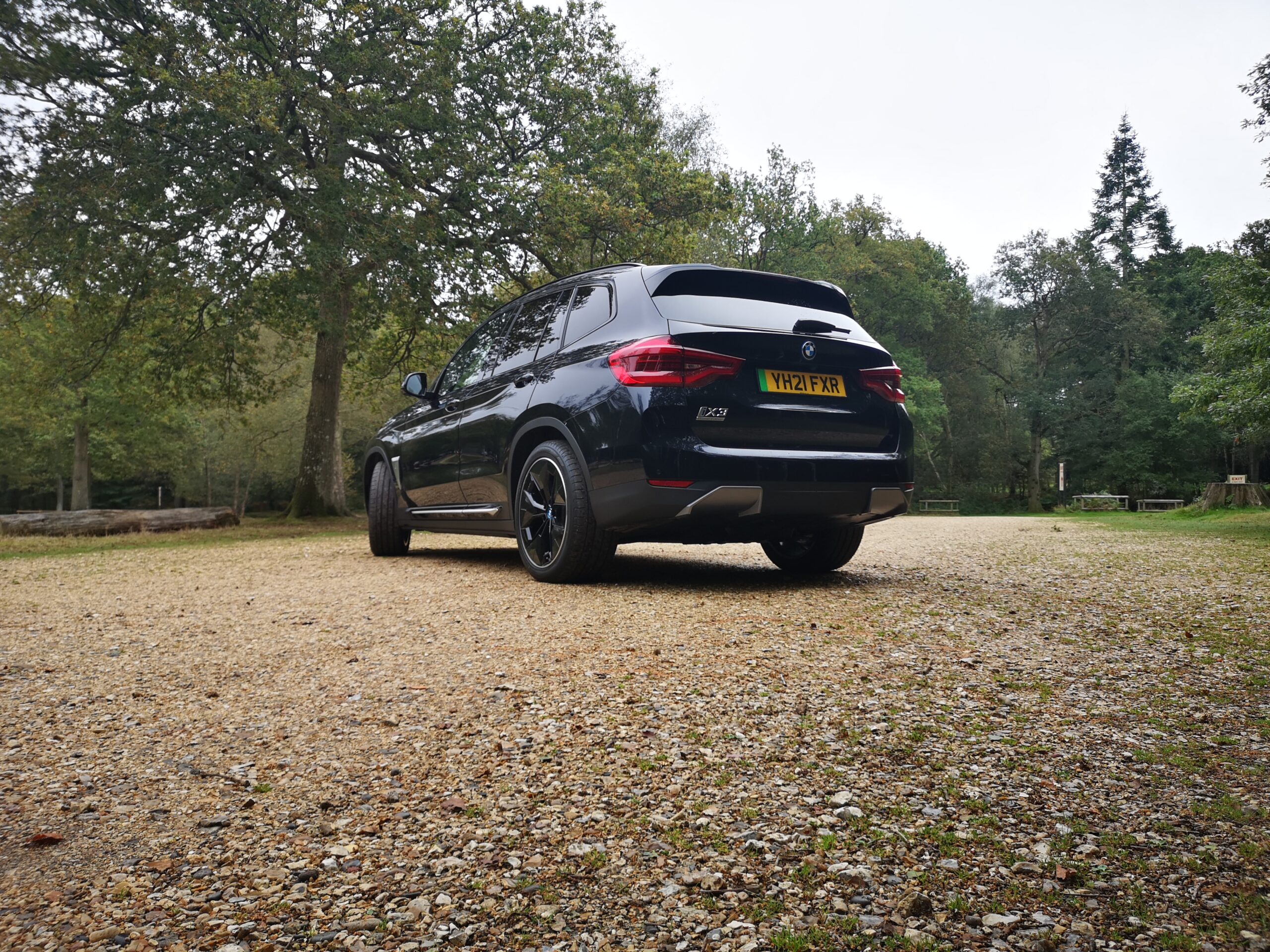 Adding the iX3 to BMW's range of medium sized SAVs really reiterates their 'power of choice' mantra. Depending on your personal circumstances you can get an X3 with a powertrain option to suit. The iX3 is a great all-rounder in terms of efficiency, emissions, range and speed while remaining a very upmarket BMW in presentation – it's magic.