It's fair to say that BMW do SAVs (Sports Activity Vehicles) well and on top of that, the heavily sustainable car maker is damn good at producing EVs too. So let's face it, a PHEV X3 was always going to be on the cards. The X3 30e is the 3rd PHEV in the brand's current range and BMW NZ let us try it out.
At 4.72m long and 1.68m tall, the (Spartanburg, USA built) X3 30e sits in the medium-sized SUV bracket, but with its BMW badge, tech and trimmings it warrants premium status. My review model came with all the M-Sport touches too, so plenty of eye-candy and sporty appeal. However, it's the stuff that you don't (obviously) see that makes this eDrive car so special.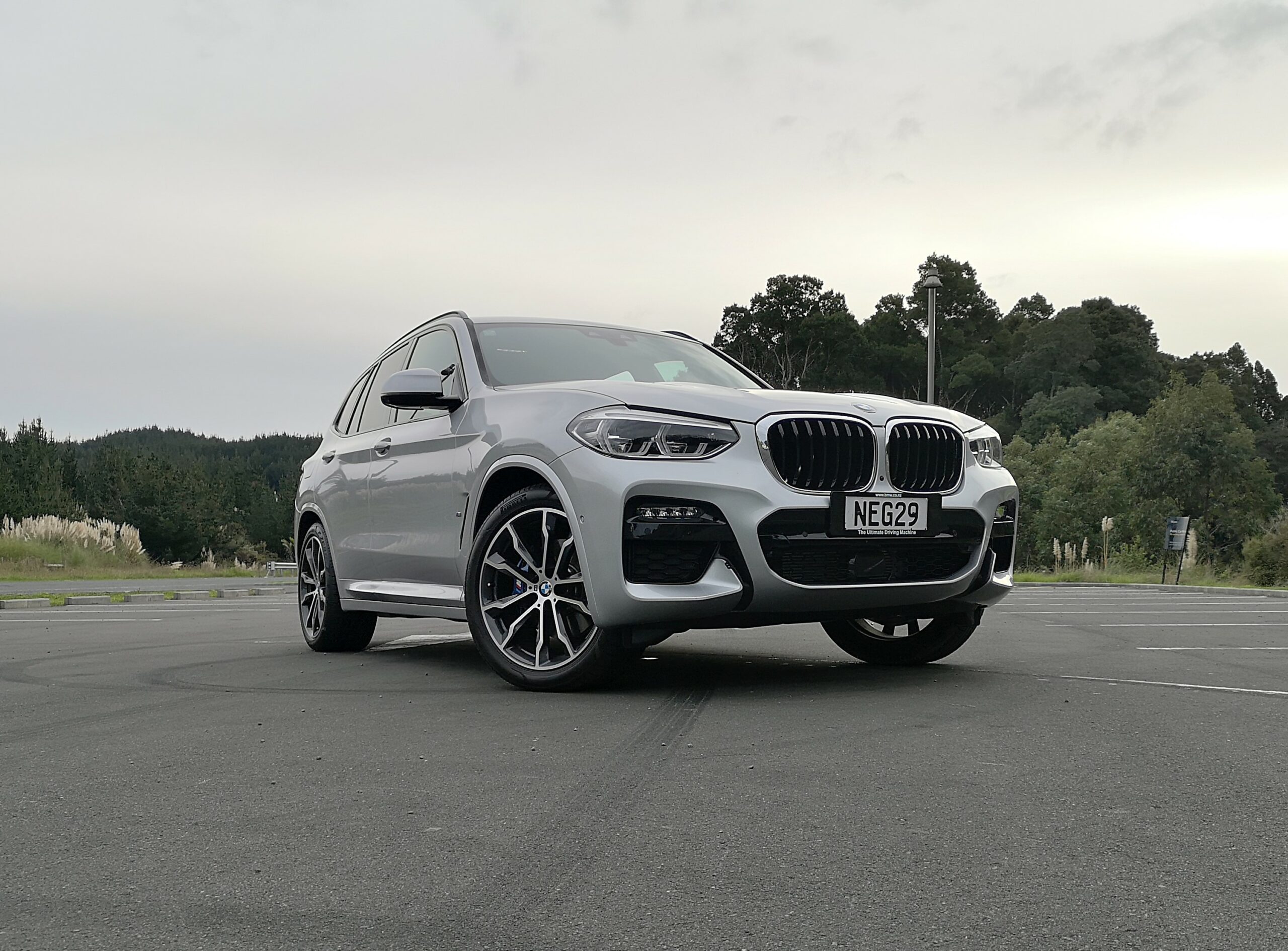 For example, its kidney grilles come with shutters behind that open to cool and close to heat the radiator behind. The lights are LED and therefore brighter and more energy efficient. Behind its 20-inch feet lie blue M-Sport brake calipers and in the luggage area a lithium-ion high-voltage 12kWh battery and fuel tank hides below the floor, leaving 450L of space to play with. Oh and should you need it, by folding down the rear 40/20/40 split seat, the storage space can be extended to up to 1500 litres.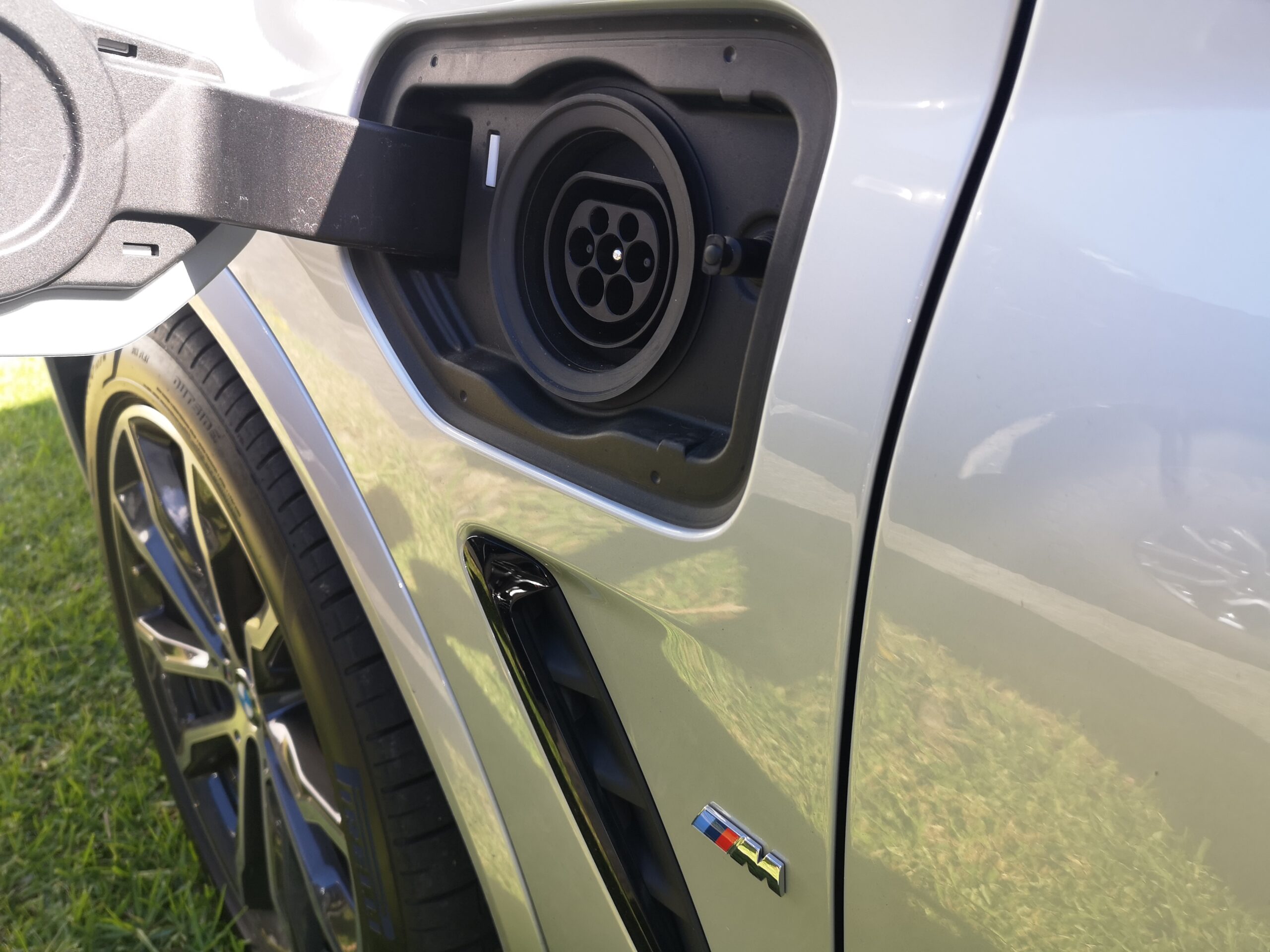 On the passenger side's front wing sits a discrete little flap, behind which comes all the X3 30e's EVness. For behind said flap is a charging socket that when connected to the conventional household socket (using the standard-equipment charging cable) can charge the 12kWh battery in less than six hours (or by using a wallbox three and a half hours) and in turn give you a purely electric mobility range of around 51-55km – in other words more than ample for most Kiwi commutes. What's more, this X3 30e is a hybrid so for those that are terrified of running out of juice, it comes with a 2L TwinPower Turbo ICE engine to put your mind at ease.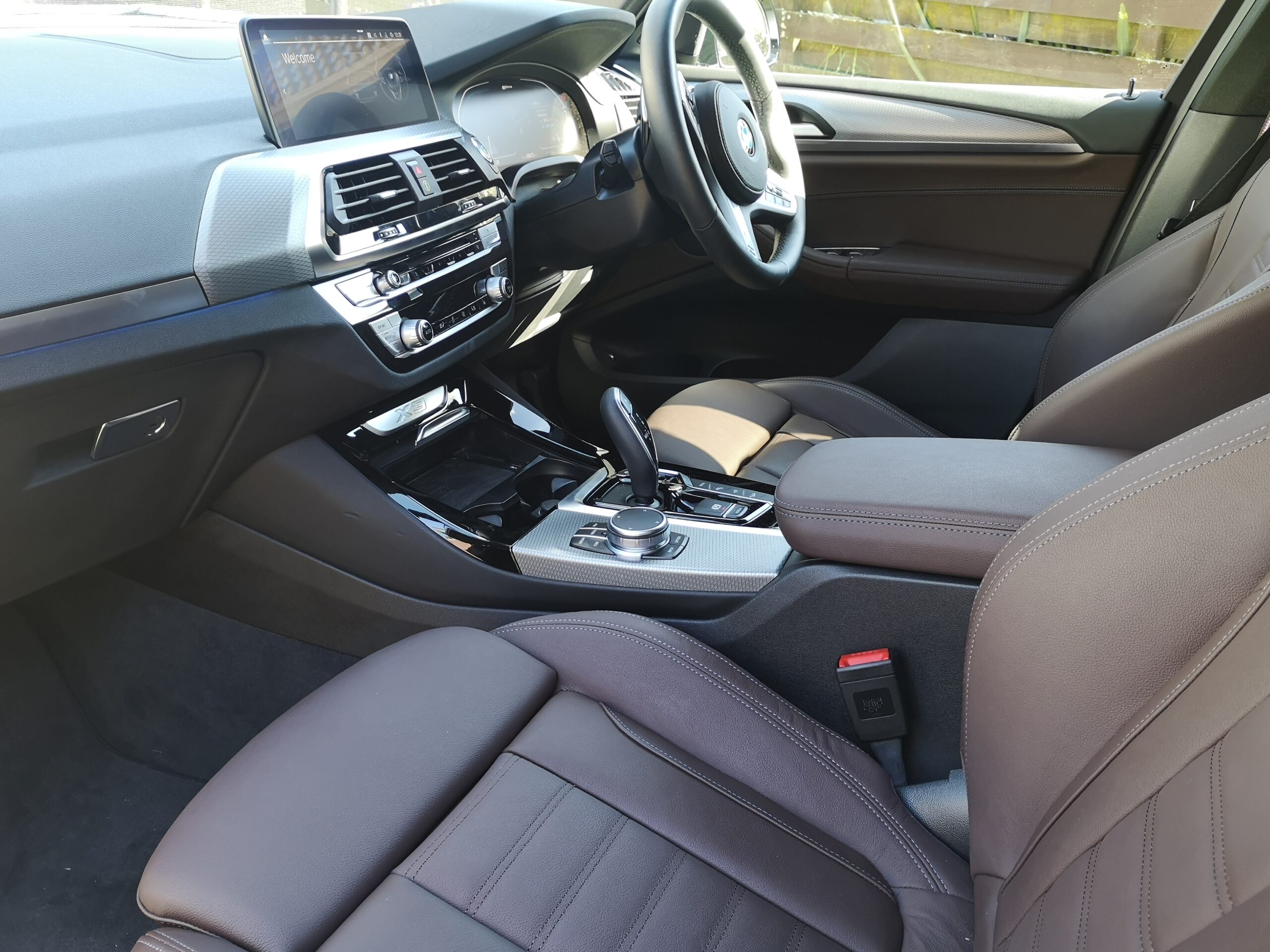 The cabin is all very BMW chic with oodles of upmarket materials and trim, iDrive tech and (expected) X3 comfort. But again it's the less obvious things that make the difference.
First of all, beside the iDrive dial and amongst the drive mode and parking buttons is an eDrive button, here you can toggle between standard Auto eDrive where purely electric driving is possible at speeds of up to 110 km/h. So the combustion engine only switches on at higher speeds or when there are particularly high load requirements (i.e. when you push down hard on the accelerator), MAX eDrive mode, where the X3 can achieve a top speed of 135 km/h with a locally emissions-free and virtually silent drive unit or battery control where you can use the ICE engine and regenerative braking to recharge the battery.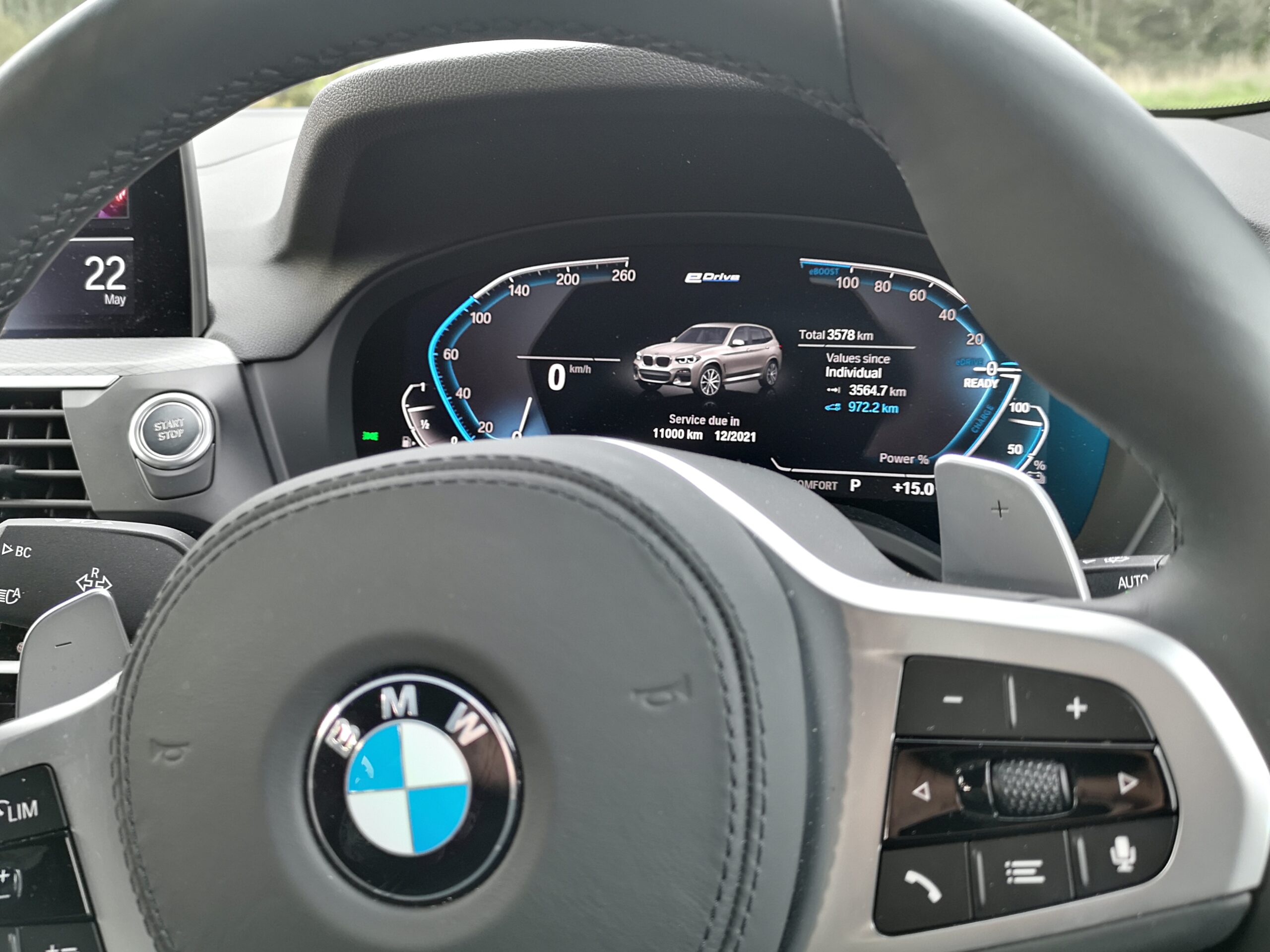 In addition to that, the digital instrument cluster is shrouded in blue and offers a full eDrive display with both ICE and EV ranges on offer. You can also dip into the infotainment screen and set up when and how you want the plugged-in power to recharge your X3, using low off peak rates whenever possible.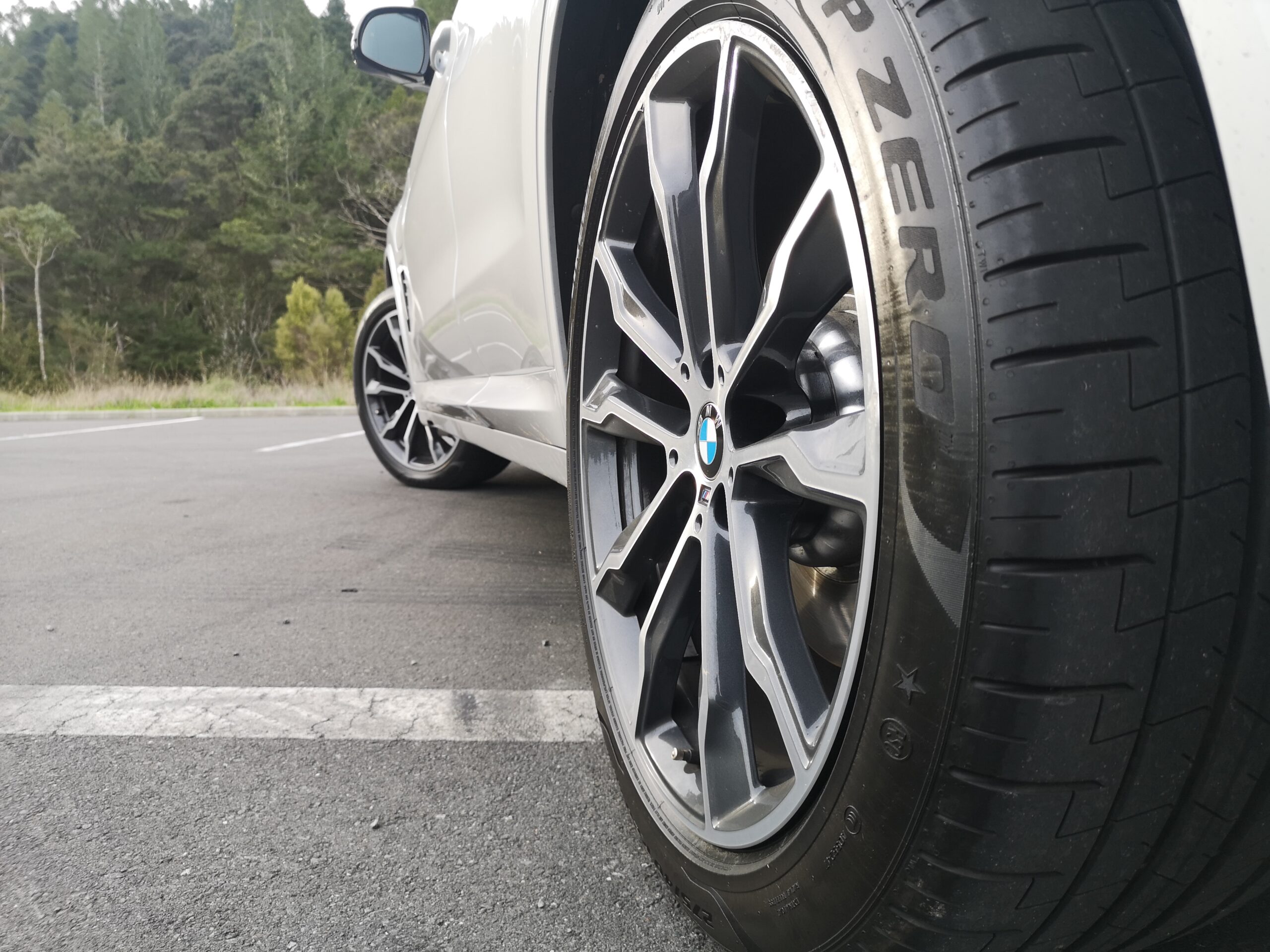 The 4-cylinder ICE engine and the electric motor generate a maximum system output of 215 kW/292 hp and the unique combination of the intelligent 4-wheel drive system BMW xDrive and eDrive technology reduces average fuel consumption to levels between 2.4-2.1/100km.
The CO2 emissions amount to 54 49 grams per kilometre and the combined power consumption of the new BMW X3 xDrive30e is between 17.2 -16.4 kWh/100km.
Enough of the tech speak, how does it drive? Well pretty well actually. The power comes on uniformly but with plenty of pep up front (0-100km/h is just 6.1 seconds). It's grippy and BMWish in the corners and (I appreciate this sounds obvious in a PHEV) but the cabin is quiet with very little road noise.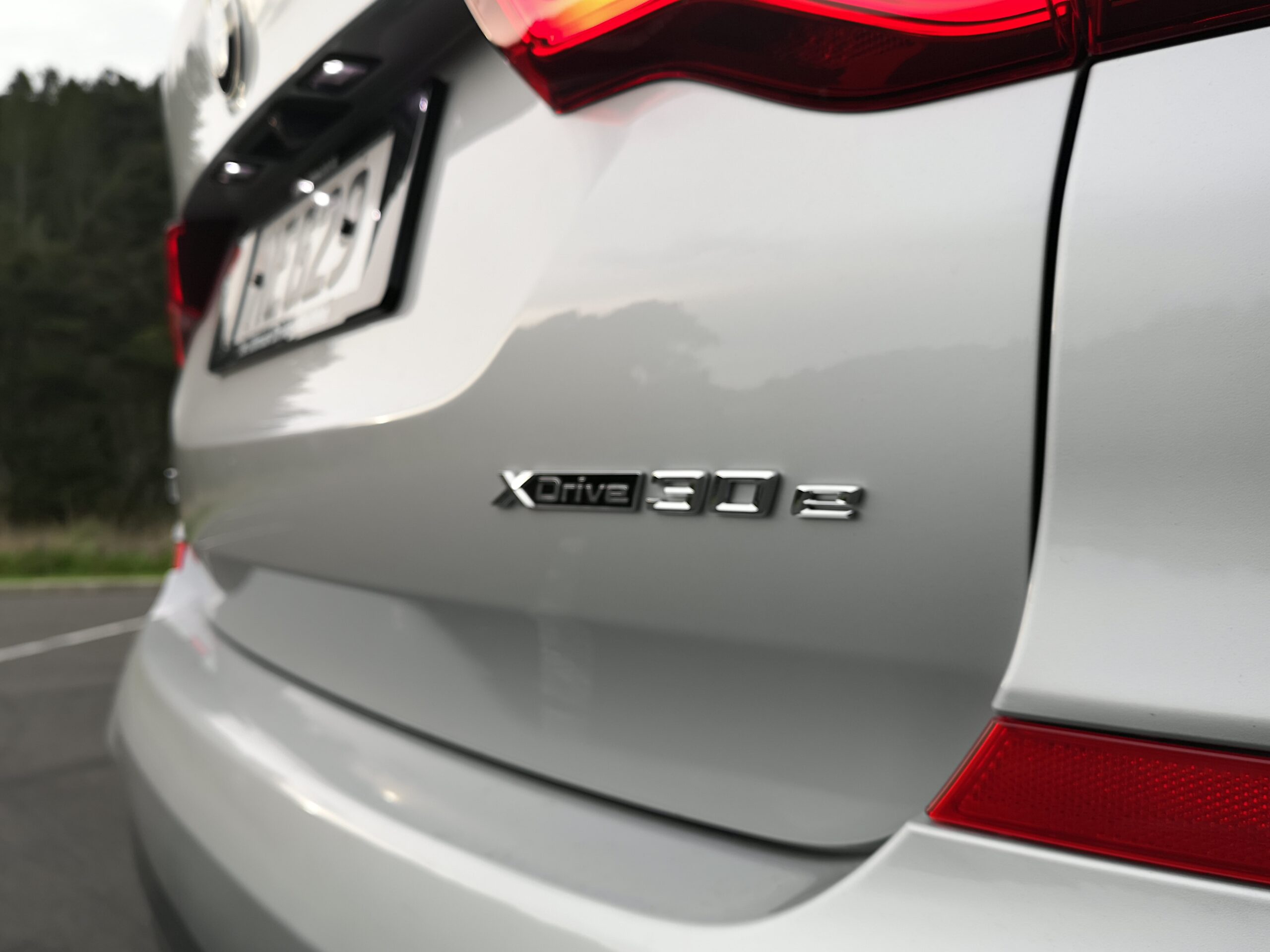 For the review I did the usual household chores and things like the shopping fitted easily inside the luggage area (a combination of ample space and increasing grocery costs I assume). We headed into the city on numerous occasions and felt quite superior running on EV only power but I have to admit to preferring the EV/ICE combo on the open roads, the xDrive system really knows where to put the torque when required, especially on the unsealed stuff.
I guess it should have been expected but turning the X3 into a PHEV has only really added to its driving experience. There's no compromise in the driving experience or technology and the satisfaction of lower fuel costs/eco saving is a big tick in the win column.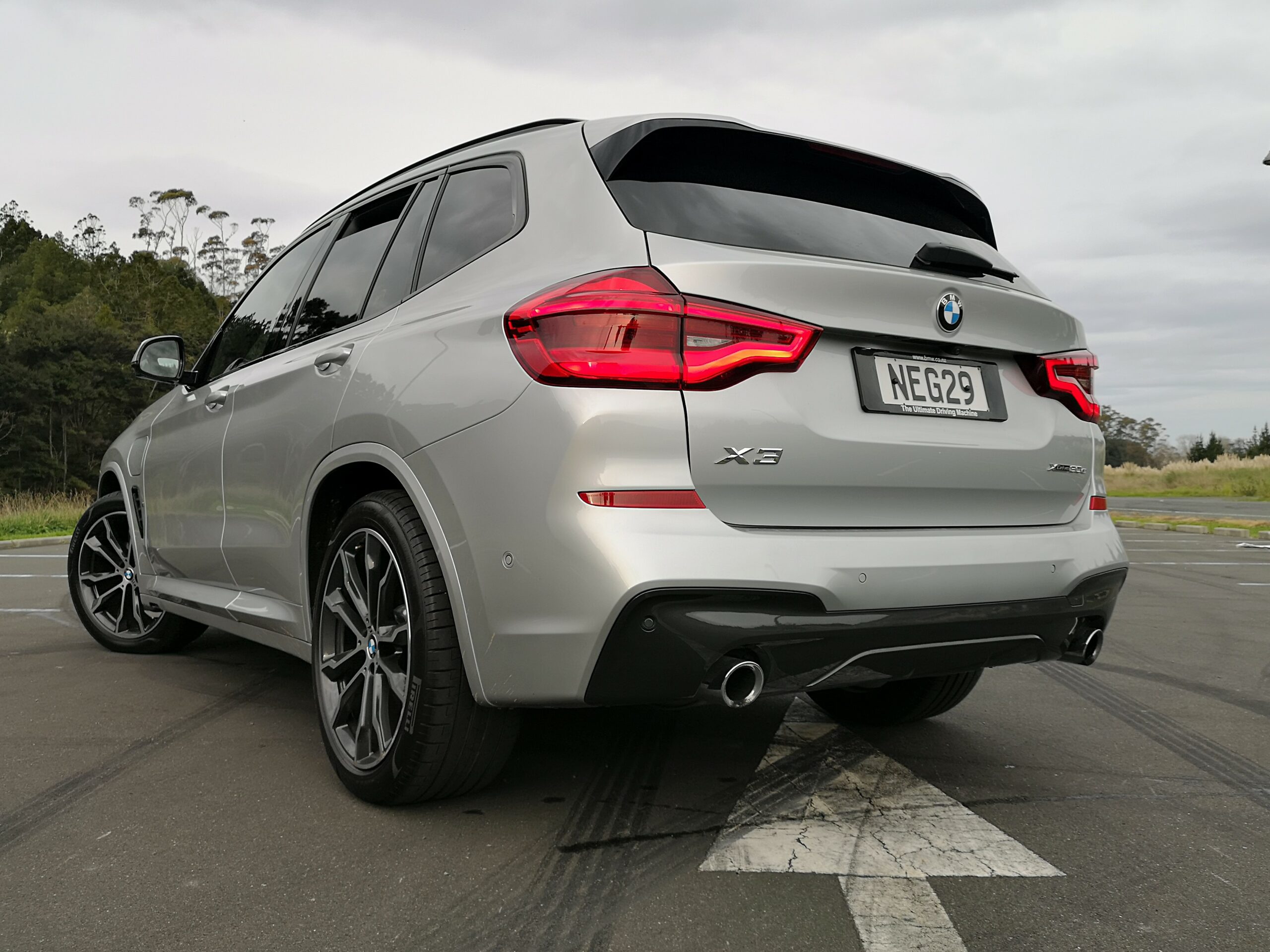 I look forward to seeing how the EV only model fares later this year.