Like many of us, over the years the BMW X1 (the entry model into the world of BMW X) has grown in size, however, with its stylish new look, curved screen and greener heart the latest generation is now more appealing than ever. Sure its square kidney grille and squarish wheel arches may be leaning more towards the mature, but as Huey always says – it's hip to be square.
Let's get the X1's increased size out of the way first. It's grown in length by 43 mm to 4500 mm, it's wider by 24 mm (now 1845 mm), and is taller by 44 mm too (now 1642 mm), which makes it closer to the original X3 than the X1 – and as such, more to love.
But it's not just the exterior dimensions that are bigger, the new X1's wheelbase is 22 mm longer (2692 mm) and even its track widths (front and rear) which in turn makes for improved road manners.
Its overall appearance is certainly more masculine with a square jawline that Desperate Dan would be proud of (some of you may need to Google that). As a brand, BMW are making a big deal about their kidney grilles and the X1 is no different, however, rather than taking up most of the nose, it's now bold, square and very chrome – so still unmistakeable or missable.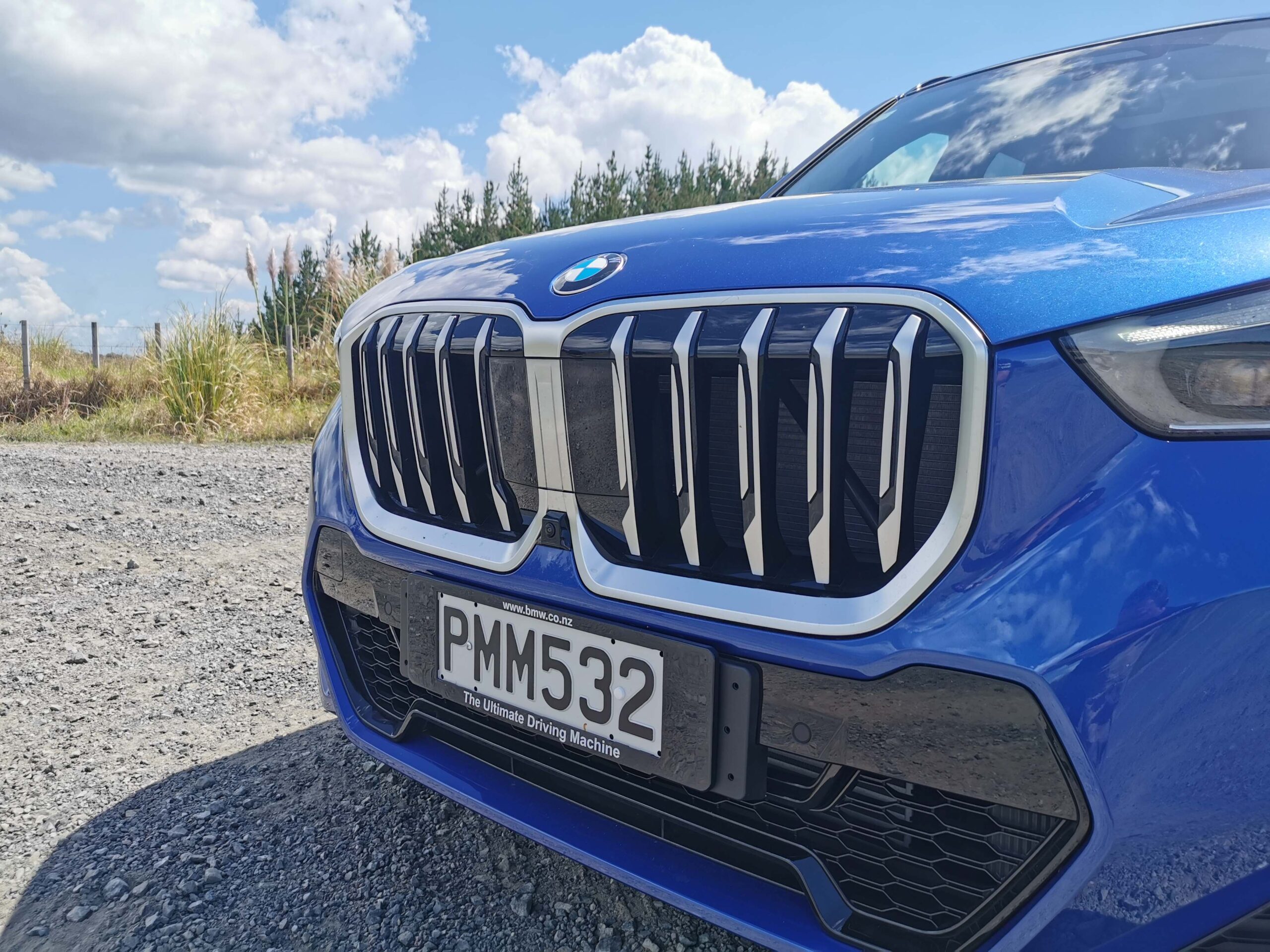 The headlights are slimmer and more narrow, which then accentuates the big air vents and X design on the rest of the face.
My review model came in a delicious Portimao blue that the sun adored, and contrasted well with the blackened out privacy glass and window surrounds, and the black and chrome 5-spoke 19-inch alloys (that were shrouded in widened and squared wheel arches). The door handles are now flush, however the sills have been extended, I assume they both add to the SAV's aerodynamics.
On the matter of aero improvements, the X1's roofline spoiler extends at least a foot out over the slimmer back window, while the lower diffuser underlines the tailgate that in turn gives you access to 540L of luggage space – about the same as the original X3.
Step inside and you find that the cabin has been completely modernised, in fact, now more in keeping with the brand's move to EV SAVs. Taking centre stage is a curved display screen that includes the infotainment and instrument cluster displays. I can't stress enough about how many options this screen has and also how simple it is to use (BMW Operating System 8). Swipe this way and that and a world of apps and aids are at your fingertips, and 'Hey BMW' is there should you feel like a chat.
The seats are leather, sporty and well-bolstered, and between them sits a floating console that holds a slim and shallow storage area (don't worry there are plenty of other spaces for your stuff), gear selector and drive modes – notably, the BMW info control wheel has gone.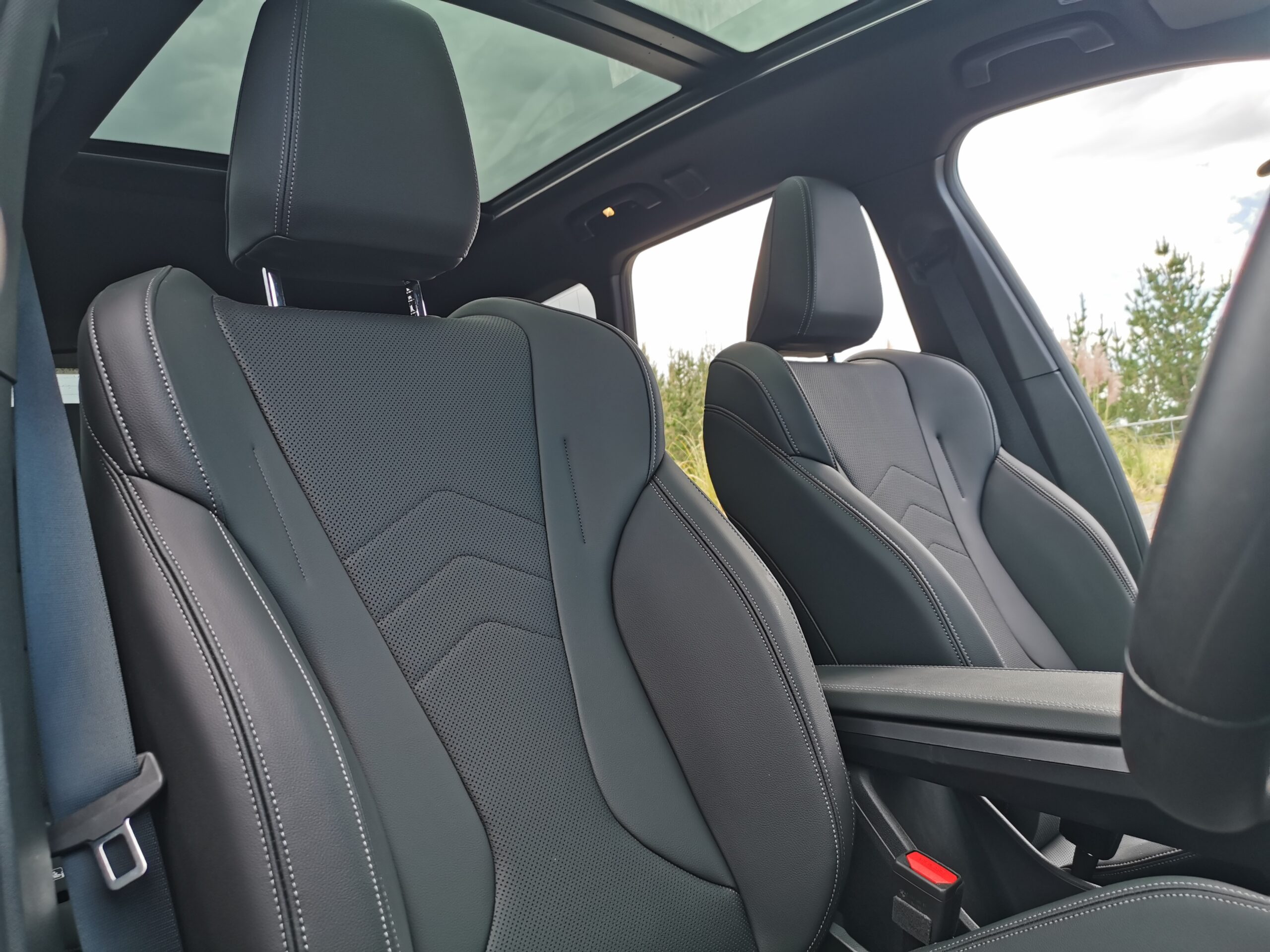 Something else that's gone is the P button (or if there is, it's not obvious). Rather unusually, to leave the X1 you just push the start/stop button and it will automatically go to park and apply the handbrake – great for lazy people like me, but tough for those that like to idle in Park.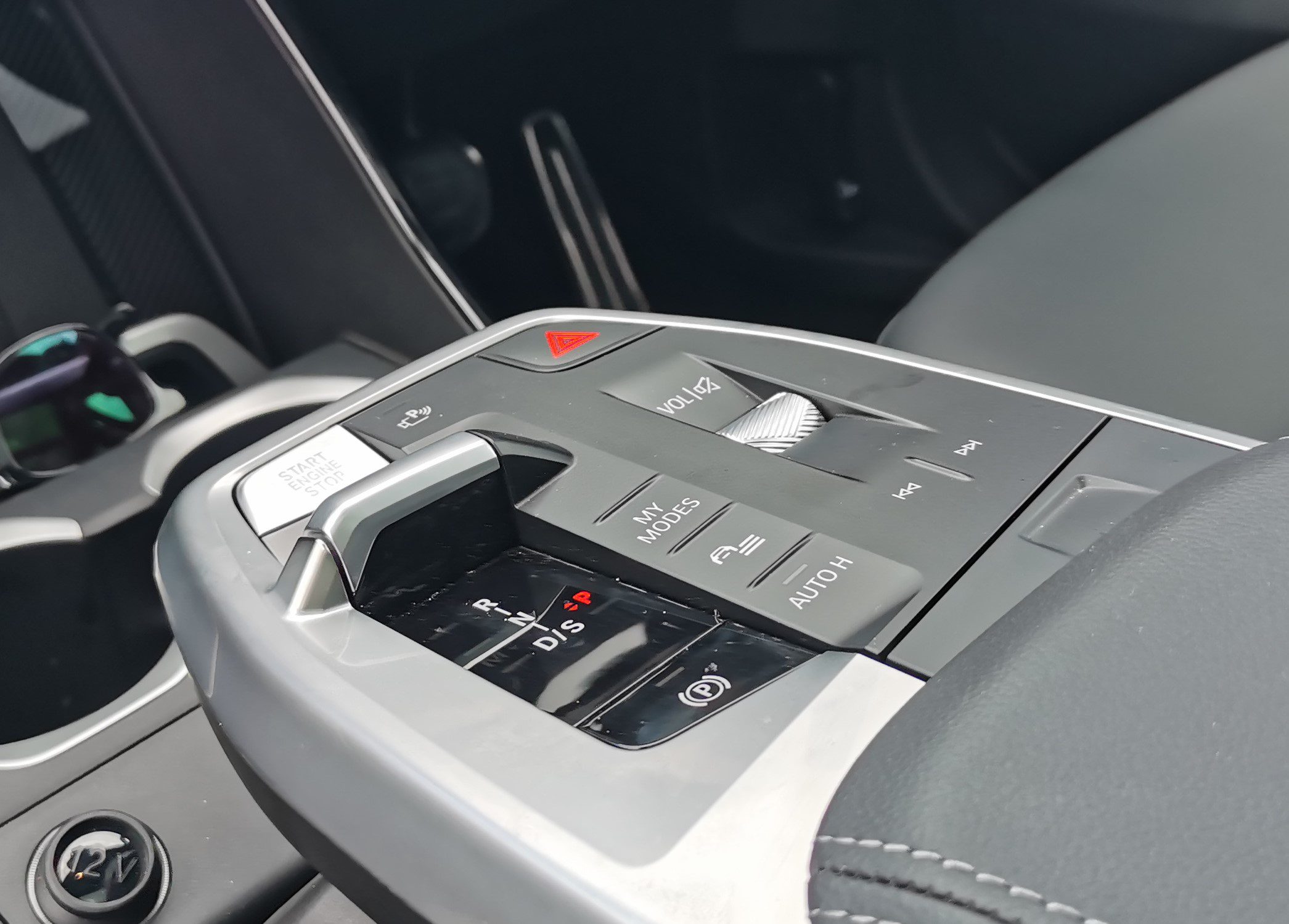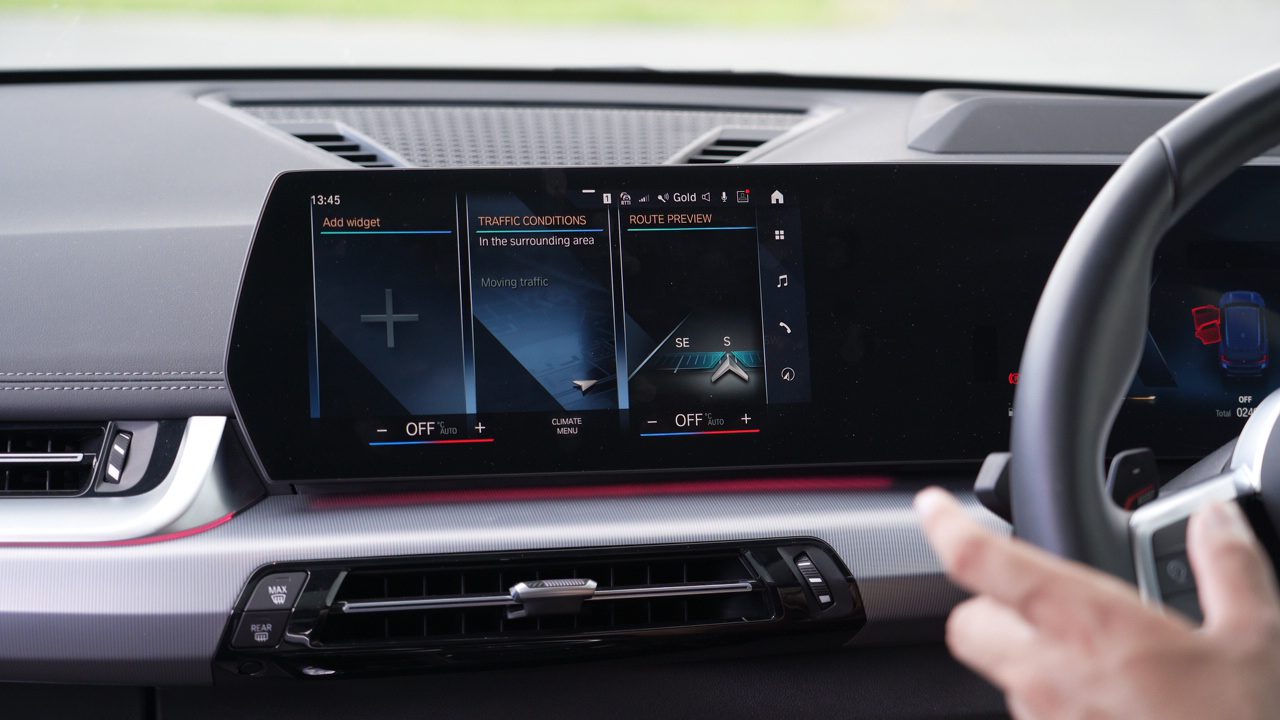 Drive modes have been renamed 'My Modes' and come with four options, Individual, Sport, Efficient and Expressive – each altering the feel of the X1 in terms of performance and even the likes of cabin lighting.
On the whole the fit and finish is bang on with new look air vents, contrast-stitching effects and textured features, however, there is a fair amount of hard plastics dotted around that offer up a few creaks and moans (don't we all).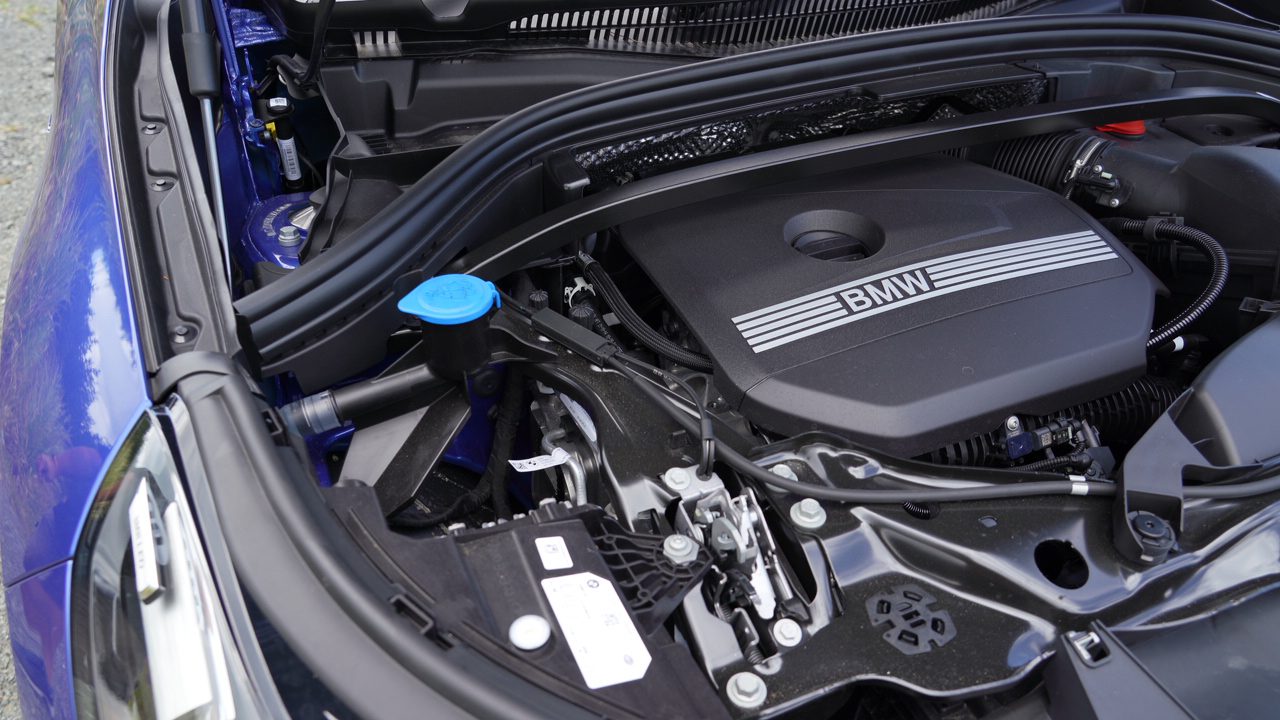 My review model was the 18i sDrive, with a 1.5L (yes I miss the days when the 18 meant 1.8L too) 3-cylinder engine (100kW/230Nm) married to a 7-speed steptronic box. 0-100km/h is claimed to be 9 seconds, while efficiency is 6.5L/100km and emissions 159g/km.
On paper the X1 isn't that thrilling, however, the drive itself is far more fun than forecasted. As shown, off the line pace is not the X1 18i's forte, but when on the move it comes into its own, especially when beyond city limits – although with its increased range of parking and assist apps, it is a more city biassed SAV.
The new X1 feels more substantial on the open road, with a larger frame that refuses to be bullied by the bigger SUVs. The wheelbase increase and wider track does make cornering more confident, meaning that it carries more speed in and out of sweeping turns, however, it does compromise the SAV's turning circle so you may need to ensure your 3-point turn skills are up to date when downtown driving.
The cabin is quiet as road noise is kept to a minimum, and BMW's driver car feeling remains, despite there being far more electronic intervention should you wish to get more enthusiastic with your right foot.
To me, the sense of space is the big winner for this 'entry-level' X, with plenty of room for occupants to breathe, and added to that, the move to a more modern layout – did I tell you I liked the interactive screen? The powertrain in the 18i lacks a bit of oomph (love the 3 cylinder note though), but for those wanting more thrills, for the first time, there's an iX1 model with an all-electric drive system – looking forward to getting my hands on that.