You hear the BMW M8 Competition Coupe long before you see it. In fact, when BMW's flagship M car is within a few 100 metres of you, you seldom hear anything else. The bellow being emitted from those blasting twin pipes is a beautiful rumble and a loud one at that. BMW makes no bones about the new M8 Coupe as being the absolute pinnacle of M car development. This is one car I have been really excited to test this year, but does it live up to the hype?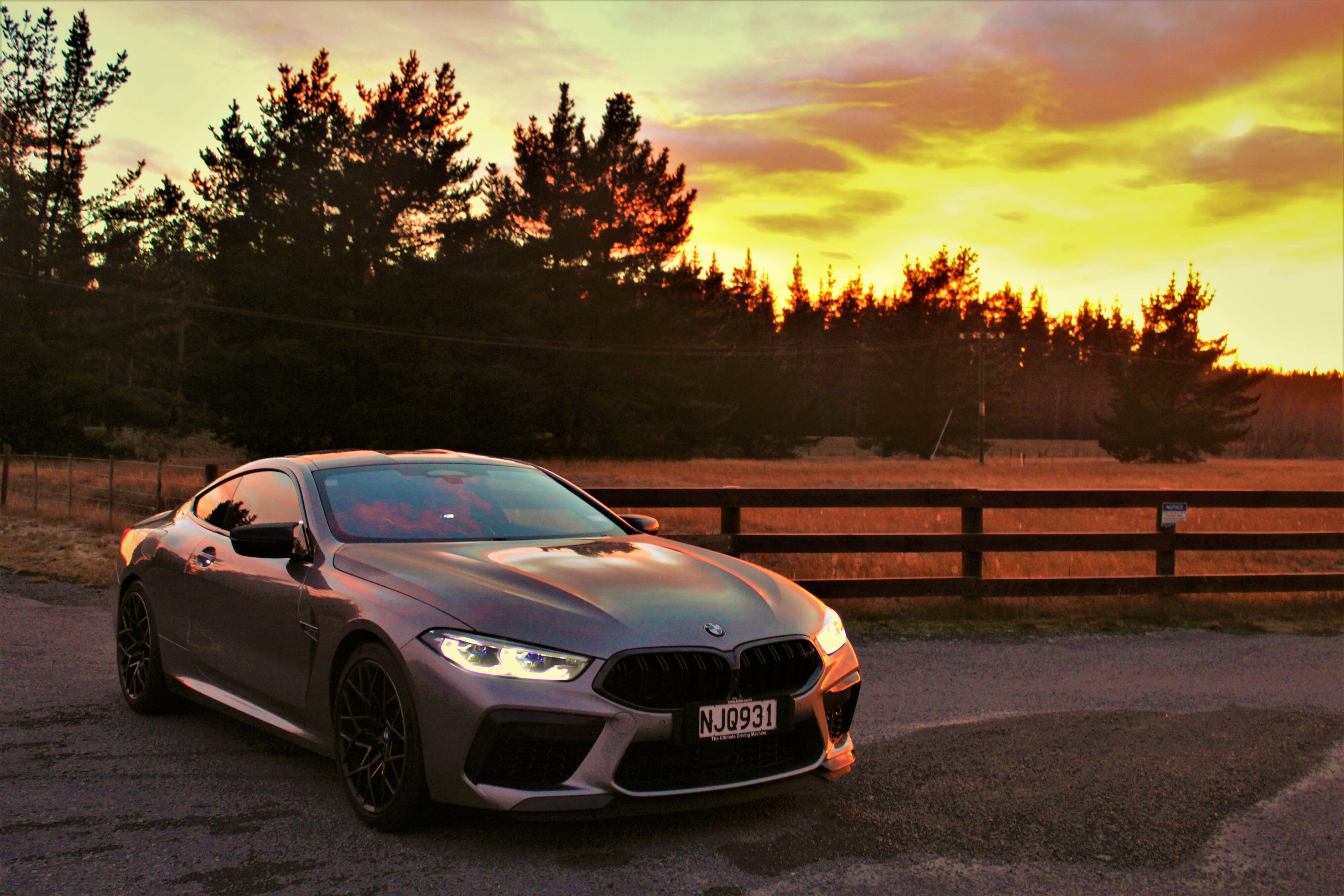 The Power
Let's start with the numbers. We all like those right? As mentioned before, the M8 Competition Coupe sits at the top of BMW's M car tree. Power comes from a hefty M TwinPower 4.4L turbocharged V8 producing, wait for it, 450kW of grunt and 750Nm of torque. This grunt is sent to all-four-wheels via BMW's X-Drive AWD system and an eight-speed M Steptronic Sport Transmission with Drivelogic.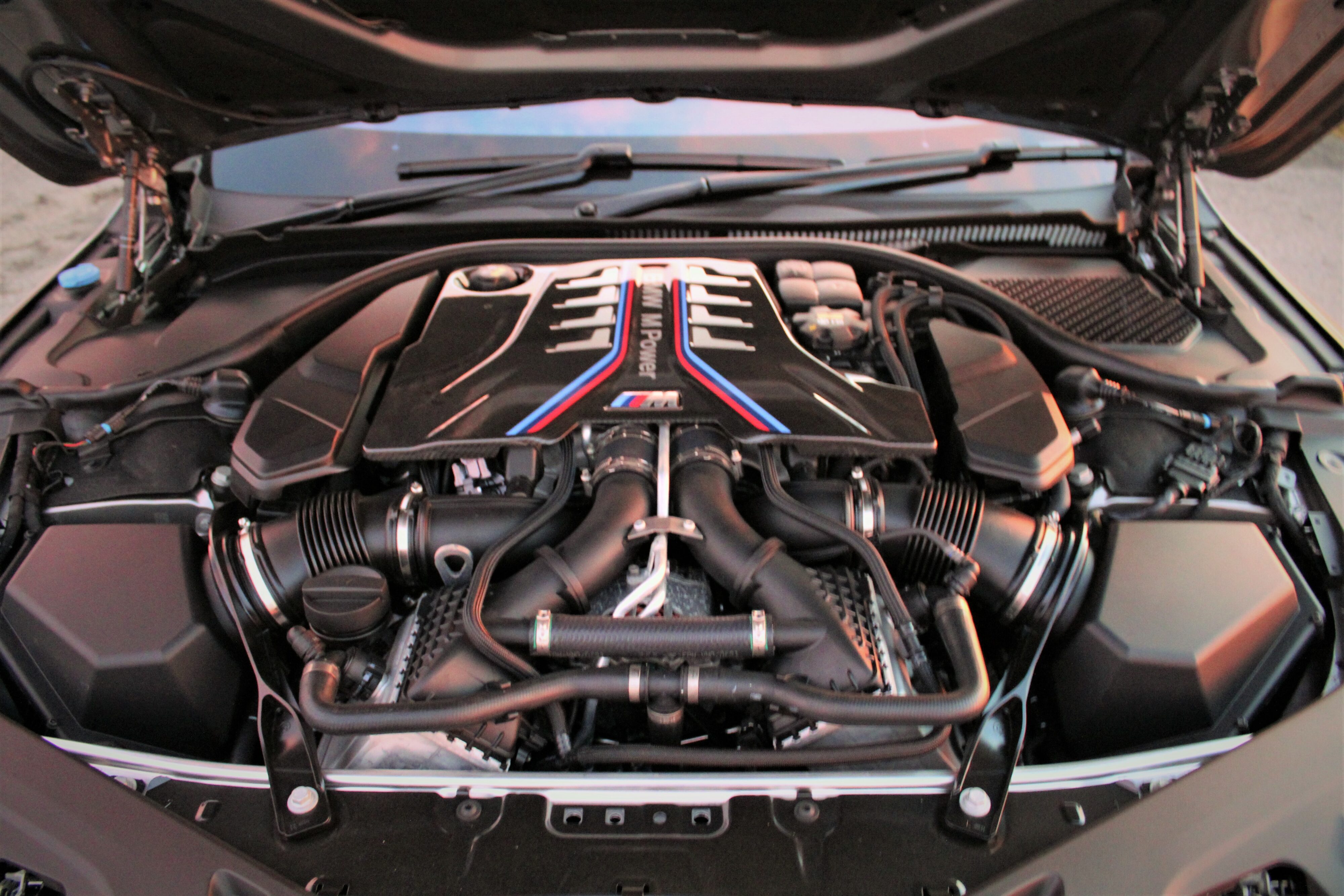 Zero to 100km/h? Well, that is dealt with in a McLaren F1 equalling 3.2 seconds. That is blistering in anyone's language. BMW also claim a combined fuel consumption figure of 10.7L/100km. Then again, you knew it wasn't going to be a fuel sipper, did you? Well, with a 68L tank, you can enjoy that mass consumption for longer.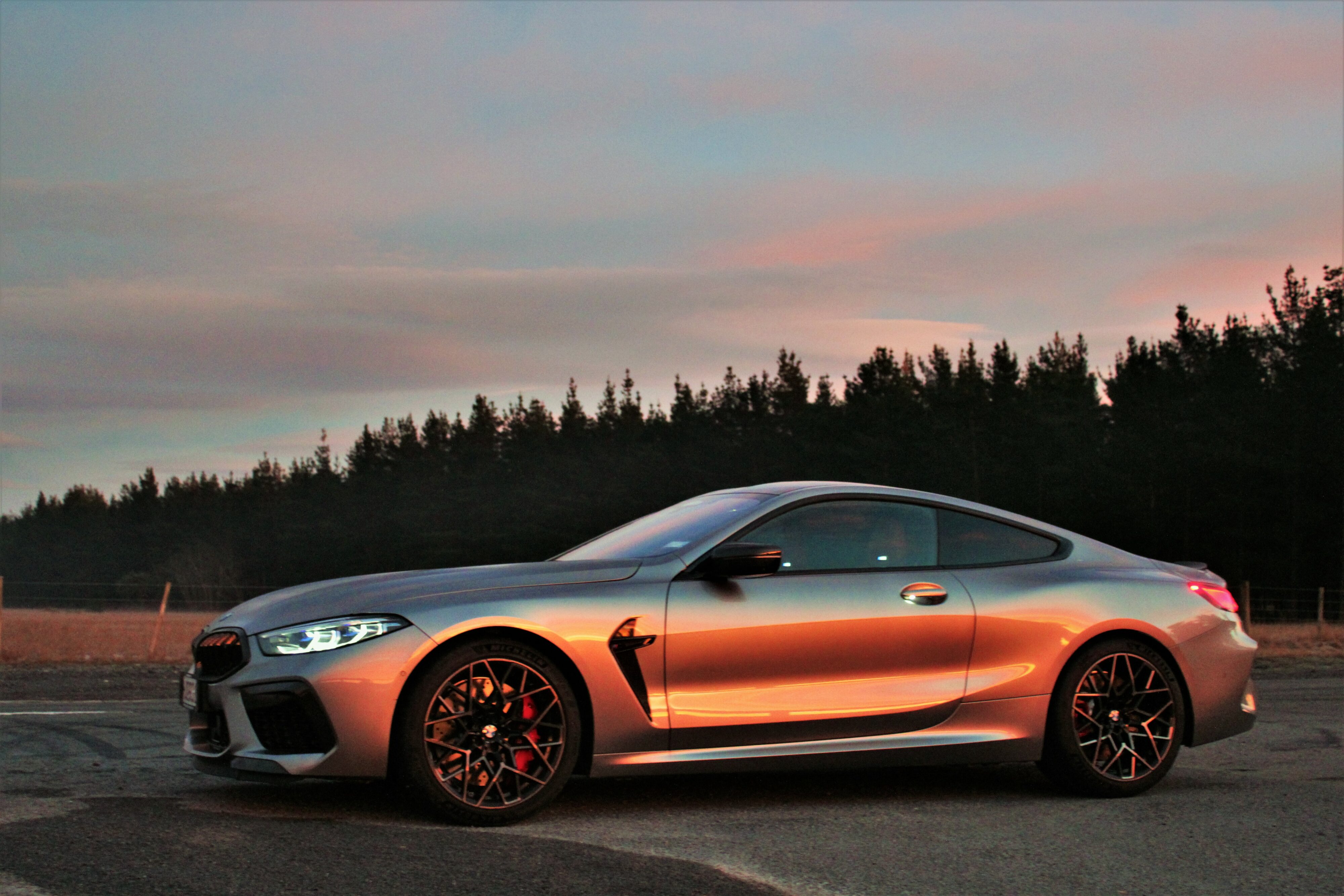 The Looks
The M8 is the textbook super coupe, with a long bonnet, sloping back and low roofline, be it a carbon roof. With its wide track of 1907mm and being 4867mm in length, the M8 is also a big car, though it is quite a handsome one. Certain details I really liked, such as the twin bulges in the bonnet, carbon fins, rear diffuser and ducts thanks to the optional $7500 M Carbon Package, and those handsome 20inch M Light Alloy Wheels. It is statement for sure.
Inside
Slide inside, and it's very much a case of BMW déjà vu. Anyone familiar with BMW interior ethos will feel right at home here. The iDrive system and infotainment gadgets are all where you would expect them to be, and you get all the fruit you would expect in a BMW of this type, such as BMW Night Vision, Gesture Control, Laser light Headlights, BMW Live Cockpit Professional and a thumping Bowers and Wilkins sound system.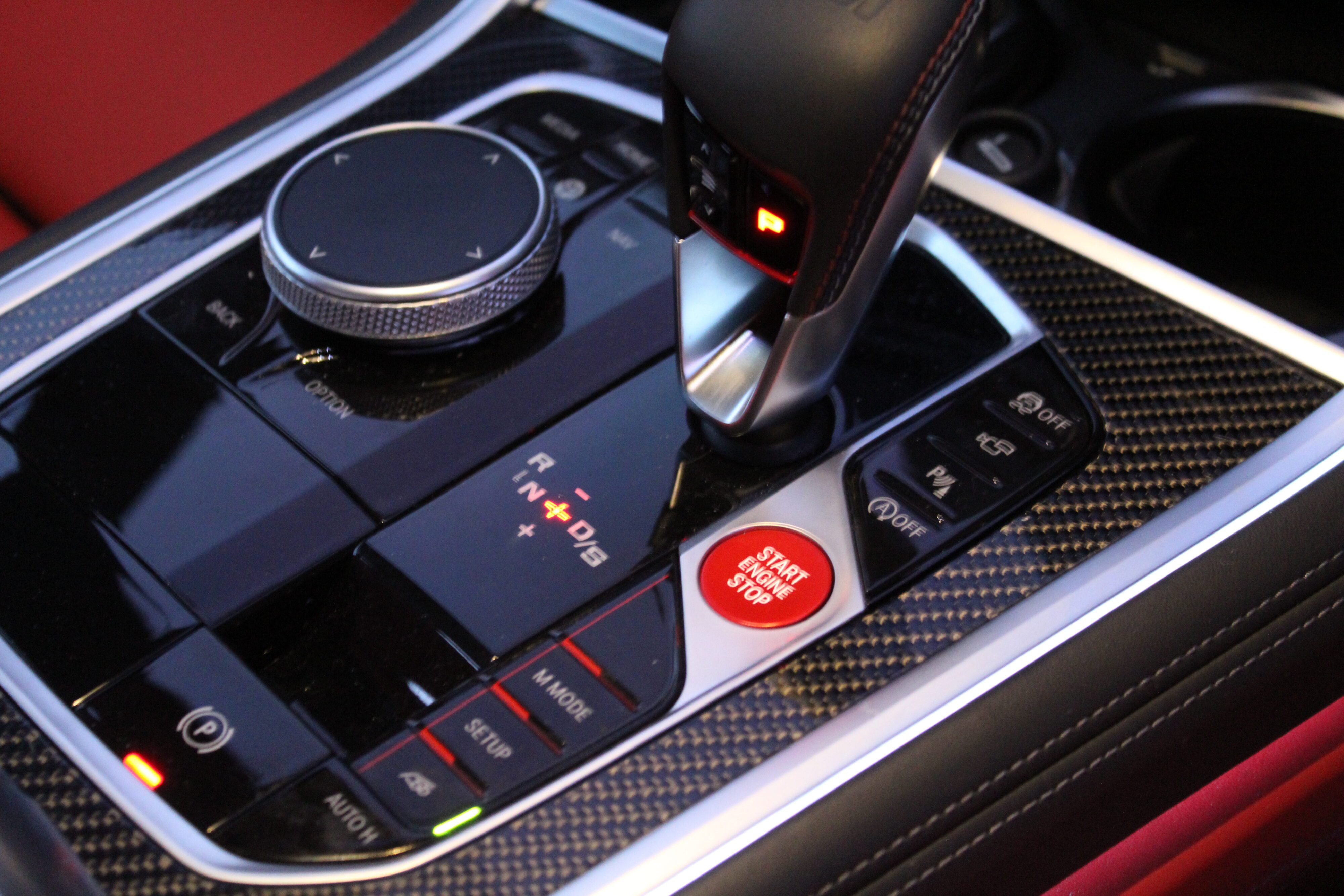 The M8 Competition Coupe also features a plethora of carbon fibre detailing, hip hugging M8 embossed sports seats and loads of M badges. Said seats are a delight to sit in and with everything set just so, the driving position is purposeful and to be honest, nigh on perfect. You sit low and far back with your arms bent slightly, giving you optimum control over that chunky M-Sport wheel.
Right, time for the pre flight sequence. Seatbelt fastened, firmly press red starter button and fire. Cue that aforementioned gargantuan V8 rumble. When the active exhaust function is turned on, things become louder still. BMW say this isn't a supercar, but after a good 10 seconds at idle, I am not sure whether I agree with that.
The Drive
Any car in one's mind with 450kW of grunt is expected to be a handful around town, but not in the case of the M8. Whether in suburbia or dicing through inner city traffic, the M8 Comp is sort of easy and not scary at all.
It feels big though and you never really get a sense of how close that handsome nose is to parked cars or other obstacles. Several times I found myself relying on the 360 cameras as you can't really see where the front is. Rear three quarter vision is also minimal, the M8 Comp Coupe is about looking where you are going, which thanks to a wide windscreen with minimal intrusion from the A-pillars, you can.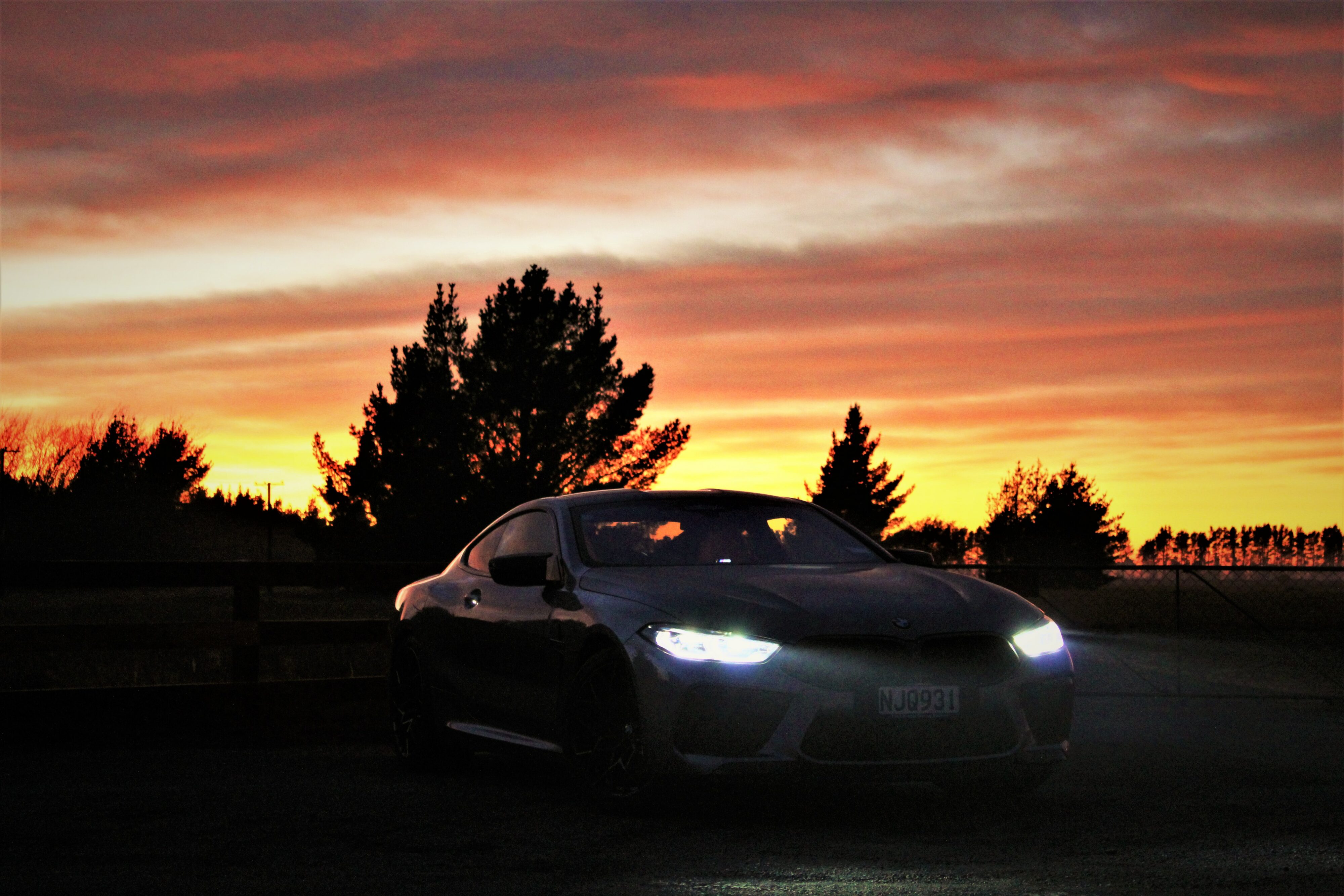 While you are keeping aware of what is around you, people around you don't seem to pay attention to the M8 as you might think. A number of times I would park up on the roadside, and no one really bat and eyelid. Compared to the likes of its Anglo German competition from Aston and Bentley, the M8 Competition travels almost incognito. I would never dream of calling the M8 Competition Coupe subtle, but the Beemer is certainly more about absolute power and social stealth.
Oh, since we mentioned power, a quick trip out of the built-up areas allows you to fully exploit all of it. Bringing the M8 to a stop and selecting M-mode with the M-sport dial tuned up to 11, the time was at hand to wring this Bavarian beast's neck. Despite weighing in at 1885kg, thanks to X-drive and that gargantuan torque, mashing the right pedal into the firewall will easily get you to the far side of 100km/h in the claimed 3.2 seconds.
That sensation is staggering, leaving you pinned back in your seat the sense of acceleration never seems to cease. The eight-speed M-Steptronic Sport box is one of the best out there, providing crisp, clean shifts from gear to gear. In typical BMW fashion, you can choose how ferocious you want the shifts to be, calm and seamless, or sharp and vigorous.
Bringing the M8 to a stop again in thanks to BMW's M Compound Braking System. This combines brake activation, brake booster and a braking control functions into a single module. Put simply, this super coupe's 395mm discs up front and 380mm at the rear will bring things to a halt with incredible urgency.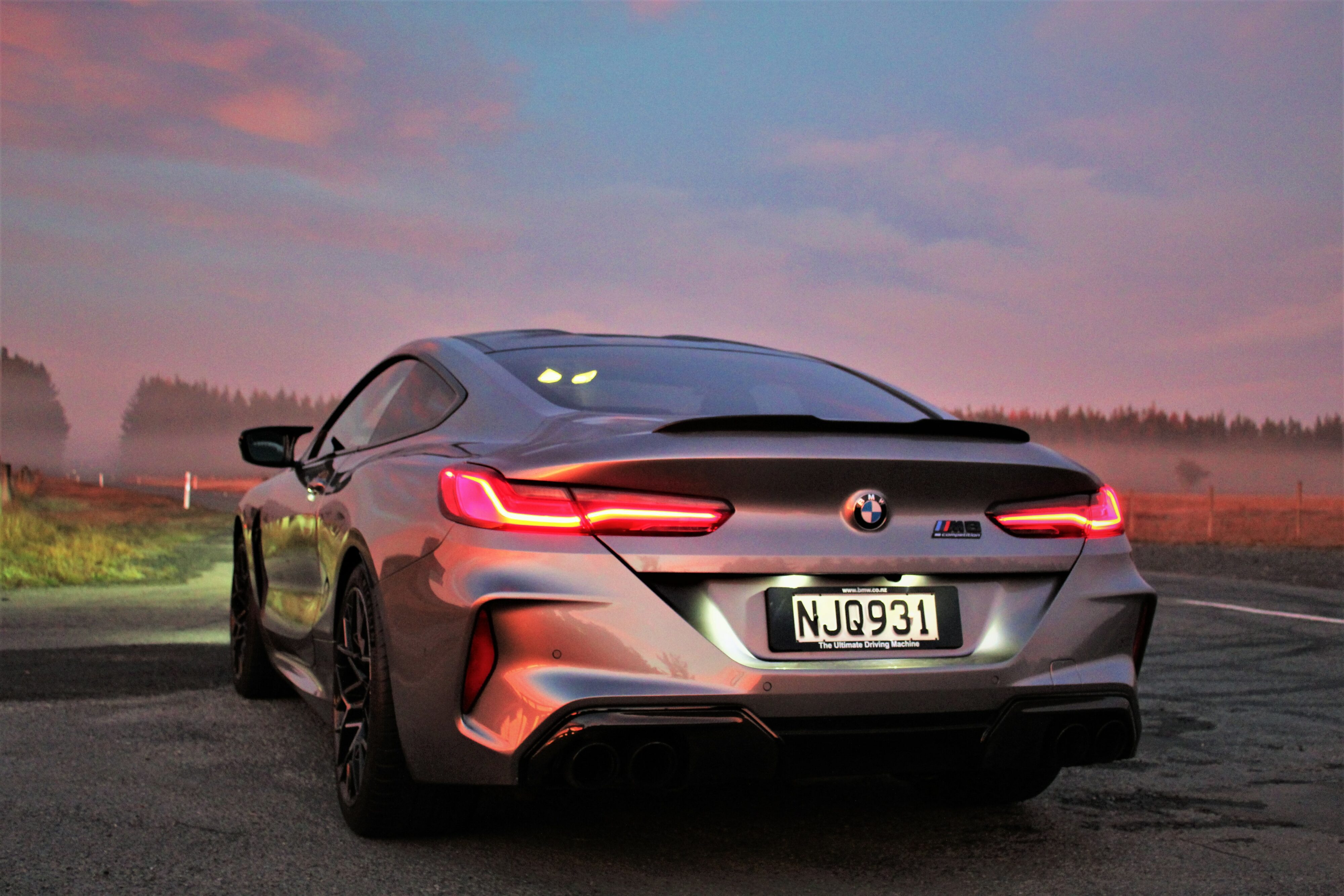 Chuck the M8 into a tight corner and you are pretty much round it before you realise. This is down to a number factors, first of these is the M8's chassis, which is pretty much perfect in terms of set up. A low centre of gravity results in hardly any body roll, and a wide track with drive going to the rear, of course, means you can carry unreal speed through each corner. The addition of X-Drive all-wheel-drive and Michelin Pilot Sport Tyres only aids in this, as does the Adaptive M Suspension. Steering feel and response are also marvellous.
You really can push harder and harder with confidence, and never feel like things will get out of hand. Time after time I found myself getting on the power sooner and braking later. It really is an addictive ride. However, when you wish to devour miles over devouring tyre tread, the M8 delivers here too. I would be more than for a long-haul blast to Queenstown thanks to the M8's surprisingly comfortable ride and minimal road noise.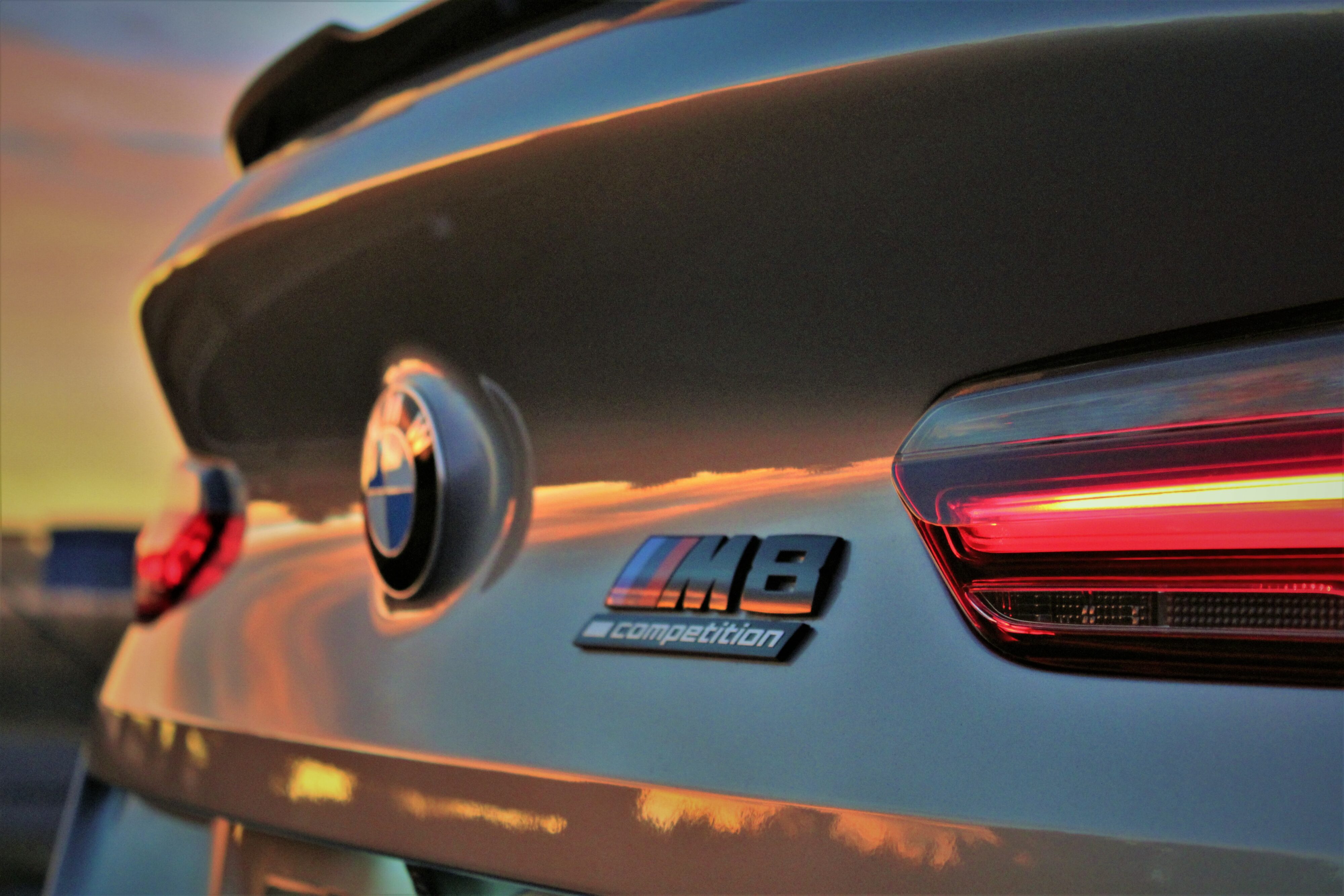 Verdict
So, how much do you need to fork out for the M8 Competition Coupe? Well, its $342,900 to be exact. This is a considerable amount of dough, especially when you consider the M5 Competition Sedan is every bit as quick in the real world, only 0.1 seconds slower to 100km/h and costs snip over $100k less. However, as we have established, the M8 is competing against the likes of Aston's DB11 V8 and Bentley's Conti GT V8, and on that front, it goes just as hard, and might even be harder edged and precise than either of them.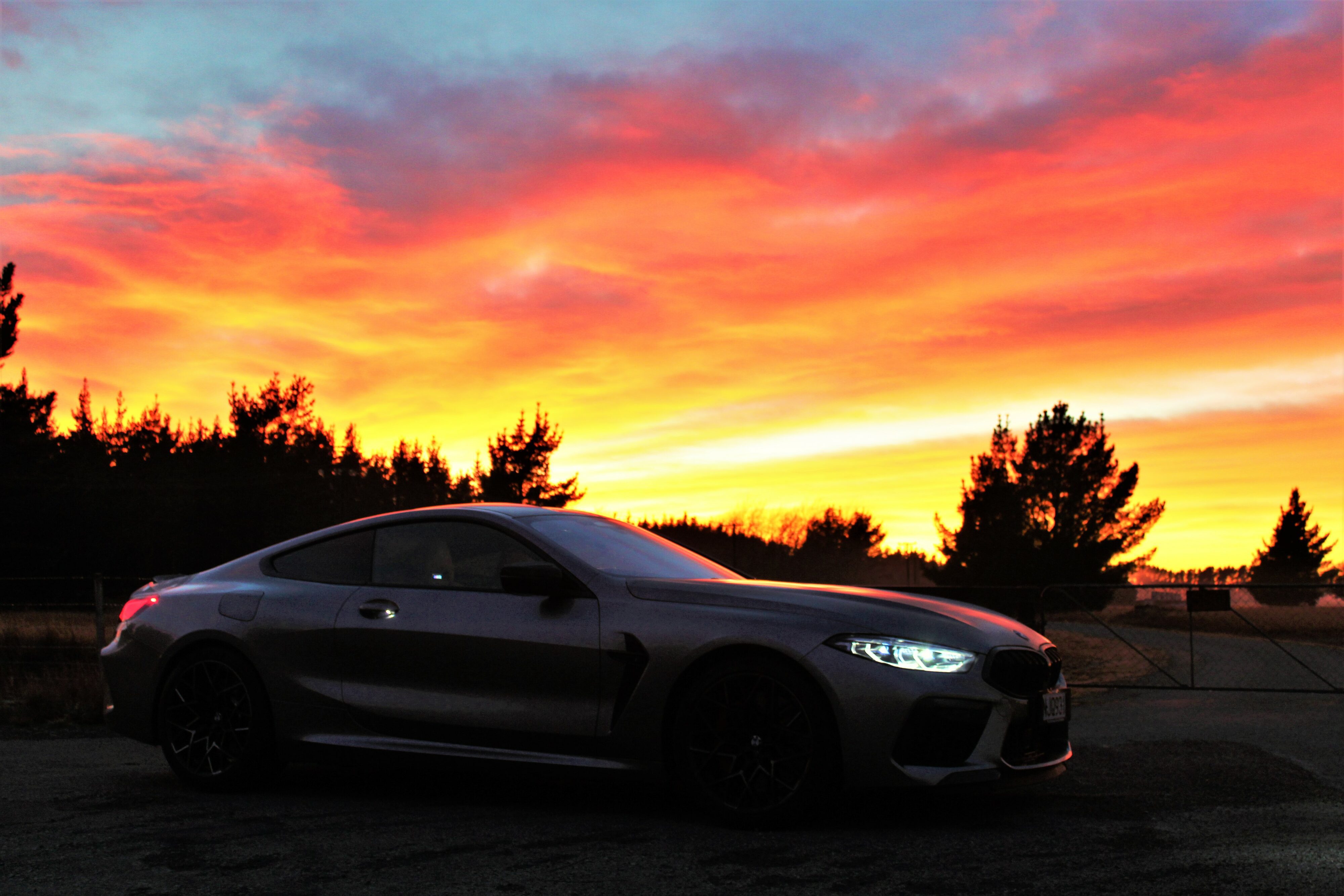 The M8 is the perfect tool for someone who wants the ultimate expression of M-ness. It is a super coupe in every sense of the word. Basically, I would challenge anyone not to be seduced by the sheer power, amazing dynamics, and handling prowess of this beast of a car.
RATING 4.5/5