In maths, the square root of a number is the number that, when multiplied by itself, gives the original number. Conversely, when a number is squared, it is multiplied by itself, however, in the automotive world, when an EV is squared, you get a cute, smart and efficient SAV called the BMW iX1.
The iX1 is the smallest of the all-electric BMW SAV (Sports Activity Vehicle) range but it certainly packs a punch. NZ currently has two models available, the eDrive20 and the xDrive30 AWD, and I was given the latter to explore.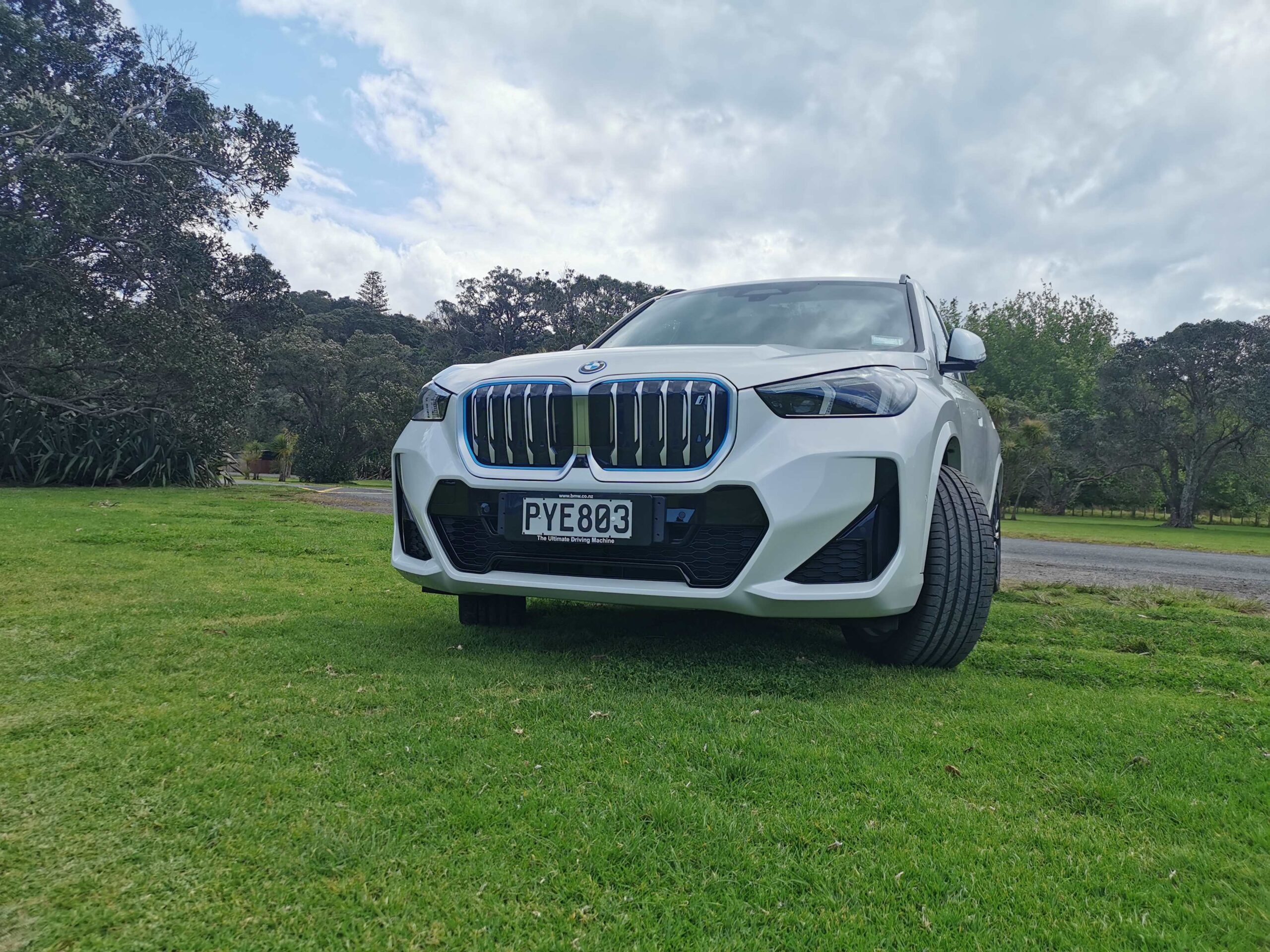 Now about that squareness intro. When it comes to the all new iX1's, I get the feeling that the BMW team had boxes on their mind, both in their outside of the box thinking and exterior boxy design. The trademark kidney grilles (although are not grilles as there's no engine behind) are more square, the wheel arches are more square and the SAV's profile itself is more boxy, with minimal overhang both front and rear.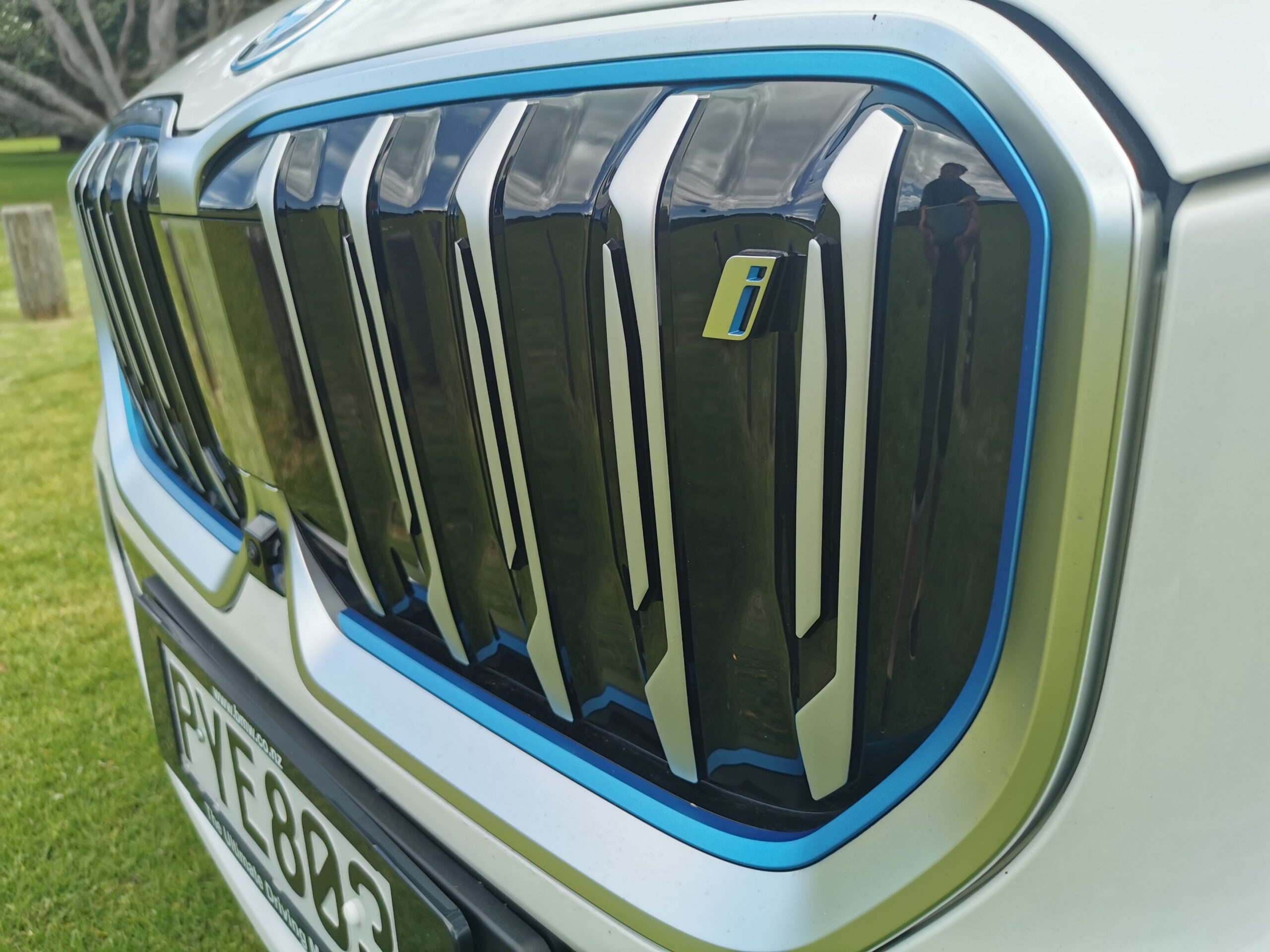 In contrast, the LED headlights are sleek and encourage more windflow along the iX1's 4.4m long frame, and its 1.62m height and 19-inch feet means that it fits well to tighter downtown landscapes. Adding to the iX1's aero-ness, the door handles are flush and the SAV's M-Sport body kit aids in both the looks and sleekness categories.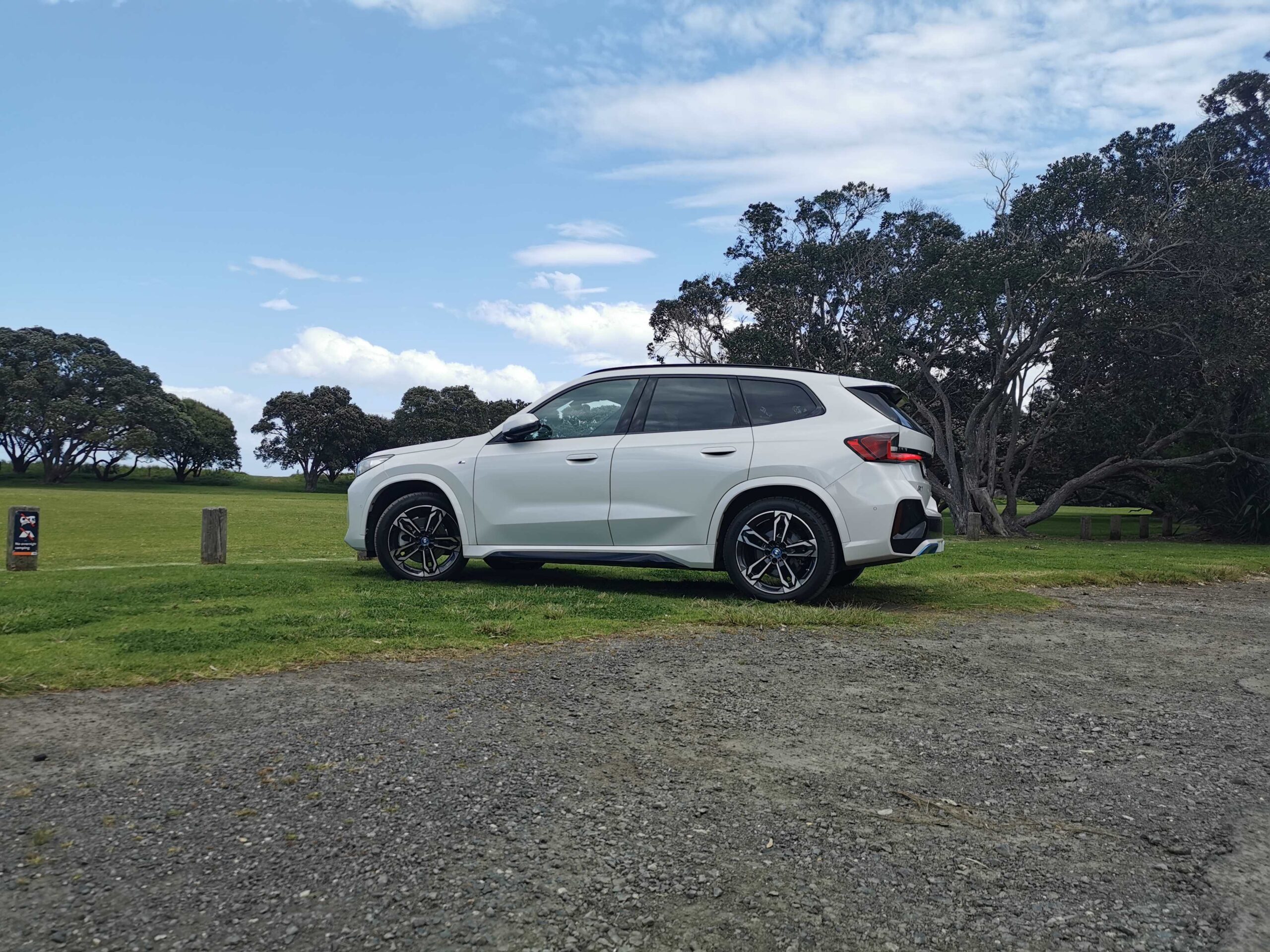 On the compact SAV's nose, the BMW badging comes with a lighter blue surround (indicating it's an EV), while the rear offers up another blue BMW logo, L-shaped LED tail lights, roofline spoiler and a tailgate that opens up to substantial 490 L of boot space.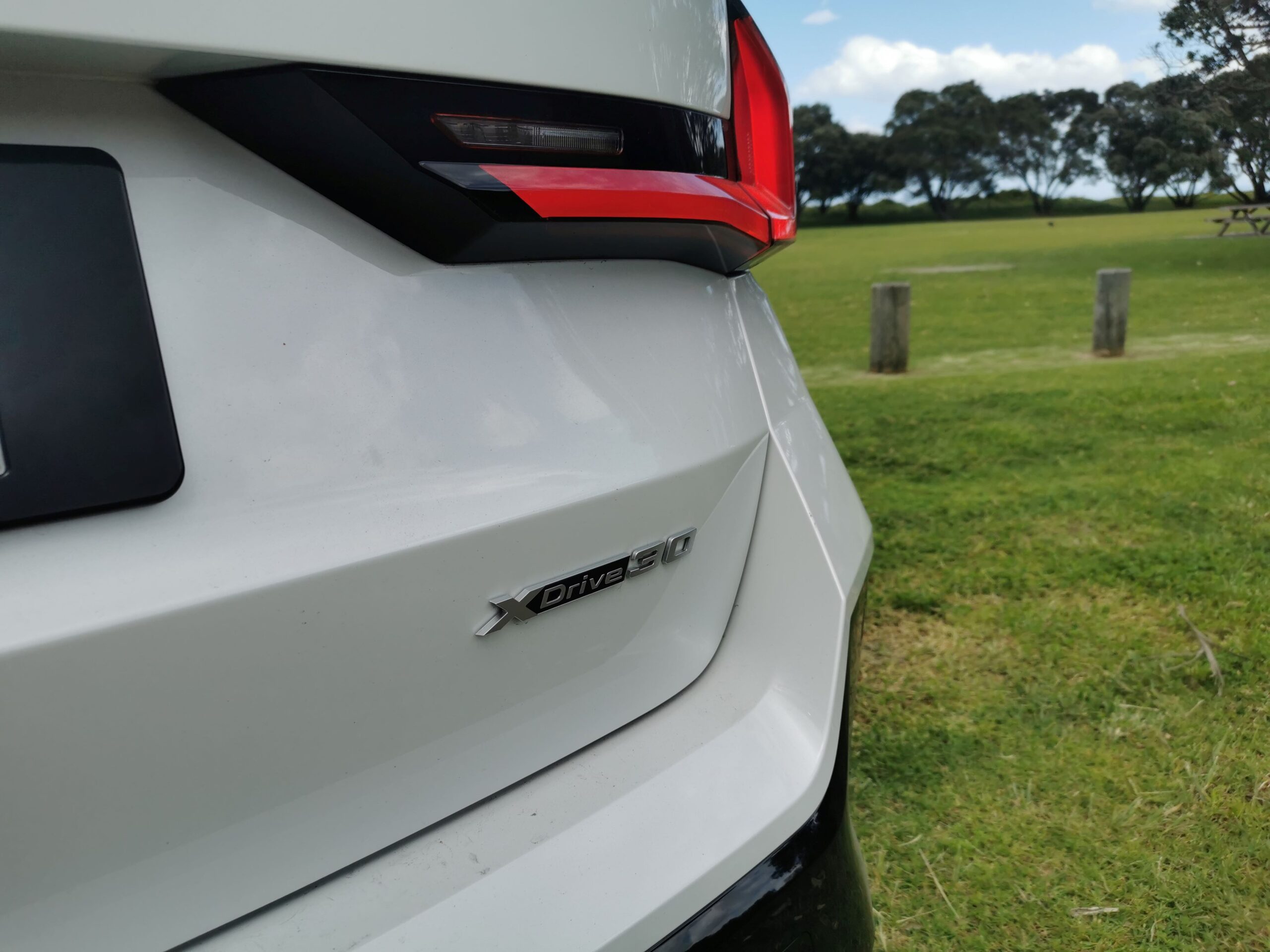 The charging flap gives you access to your AC or DC chargeable 66.5 kWh (64.7kWh usable) battery, which thanks to BMW's clever and efficient tech (16-18 kWh/100 km) means that you can get up to 440 km of range. Being an xDrive30 meant that my review model came with two electrical motors which when combined gave me 230kW of power and 494 Nm of torque, a 0 to 100 time of roughly 5.6 seconds and a lovely 10 seconds of boost when required via a pull of a paddle near the steering wheel – yes I did use that a lot.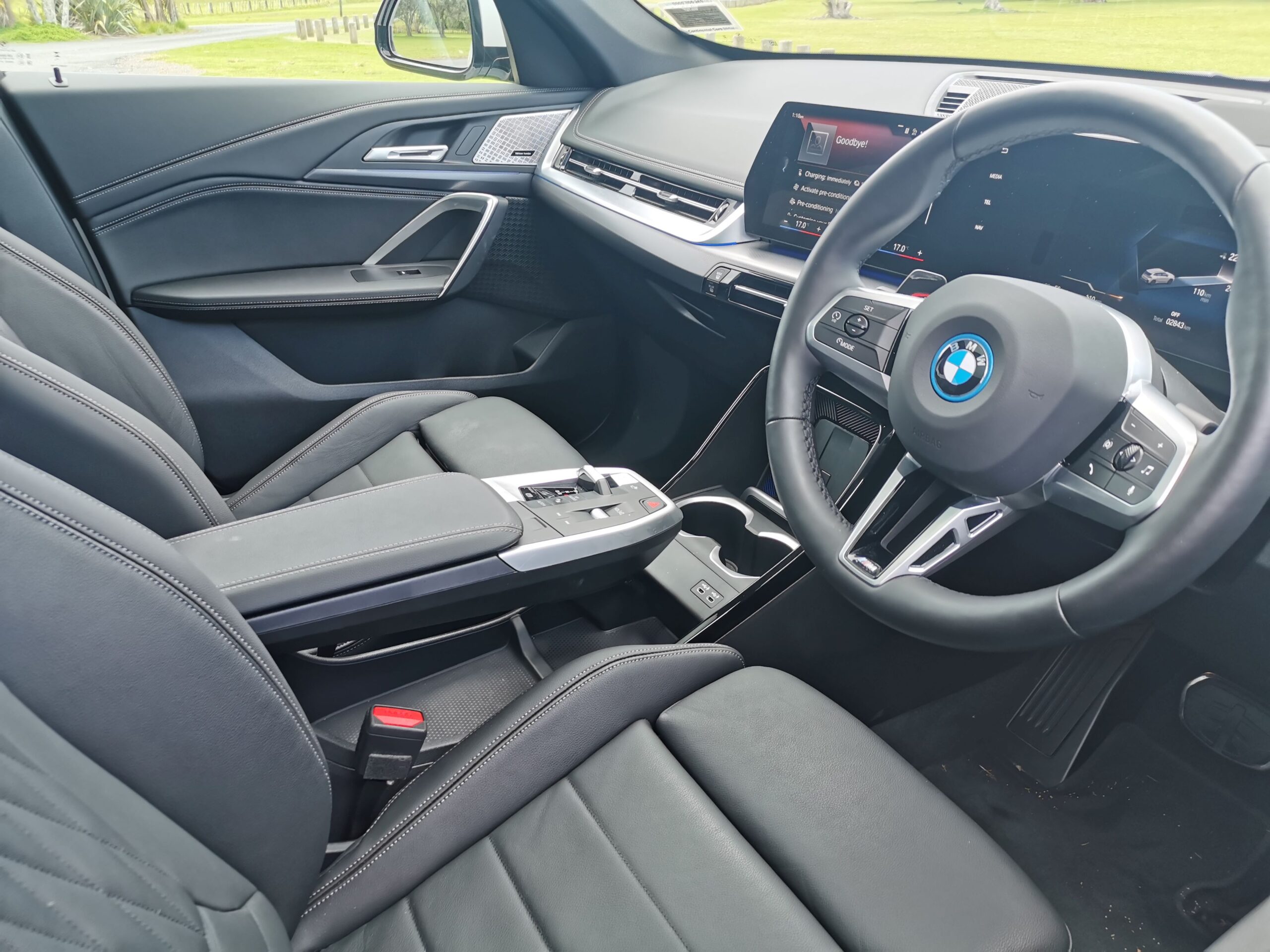 The interior is as modern as they come, with premium materials and clever tech, intertwined with mountains of space, particularly in view of its exterior dimensions. The seats are both supportive and comfortable, while the lack of physical buttons had me interacting with the infotainment and instrumentation screens with haptic touch and voice – the 'Hey BMW' function is easy to chat to. And when you're done chatting with your electric beemer, you can dial up your tunes on the iX1's Harman Kardon system, which I have to say is very satisfyingly bassy.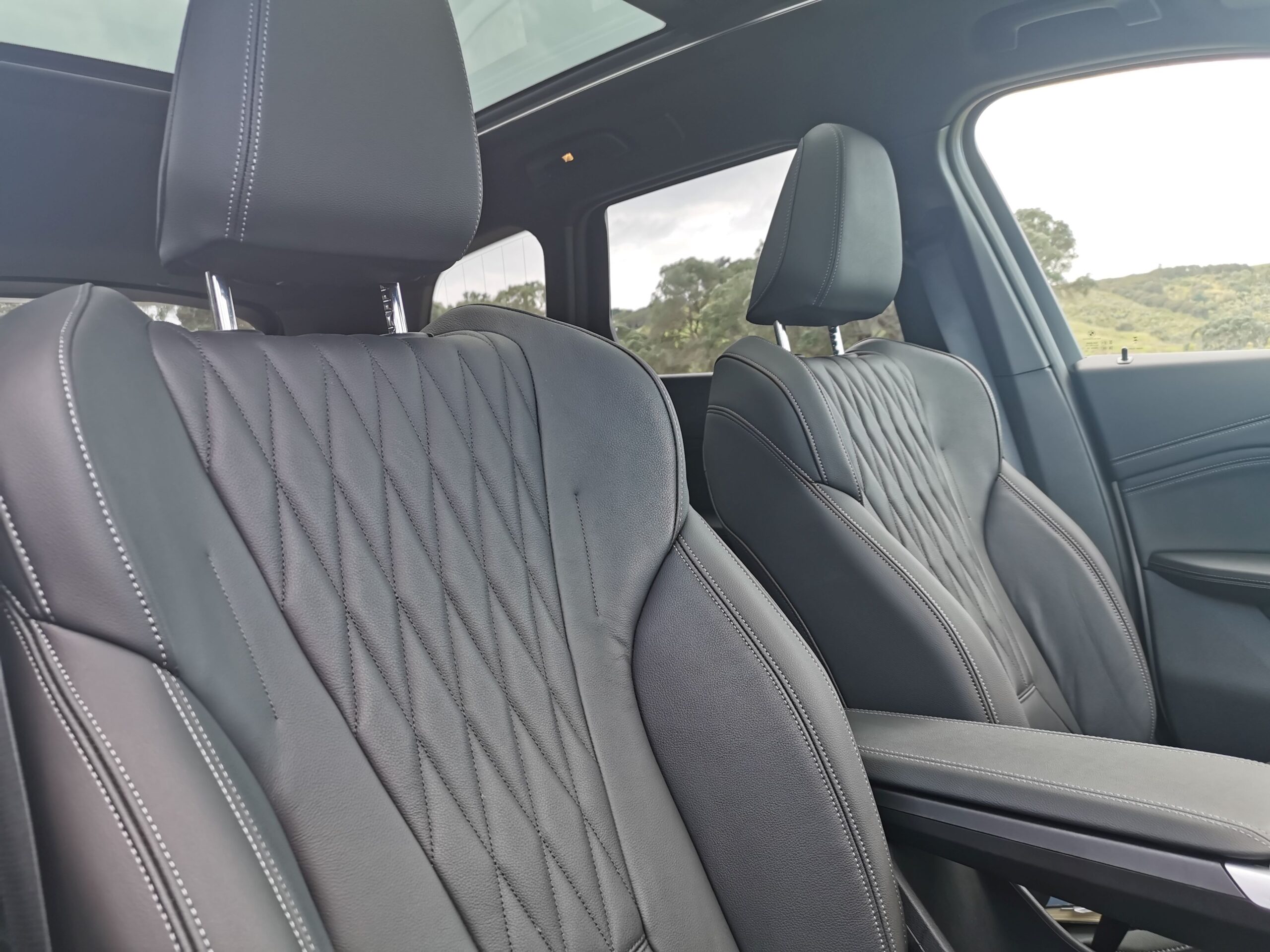 The floating console ensures that the front two seats don't feel cramped in any way and the wireless charging point has a moveable metal strap that keeps your phone from flapping around, even if you get a little boisterous.
The EV's push button start comes with a futuristic sound, and a simple pull back to D had me on the move in a flash. The drive modes include sport, efficient and personal, plus there's expressive that will give your back a rub. I spent much of my time switching between sport for fun and efficient to save me charging time.
The steering wheel felt really good in the hand and steering is very BMW positive, plus as I mentioned before, there's a nice little boost button behind that unleashes all of its power and torque for 10 seconds, but beware, it comes on instantly and can give you a bit of a start (well it did for me).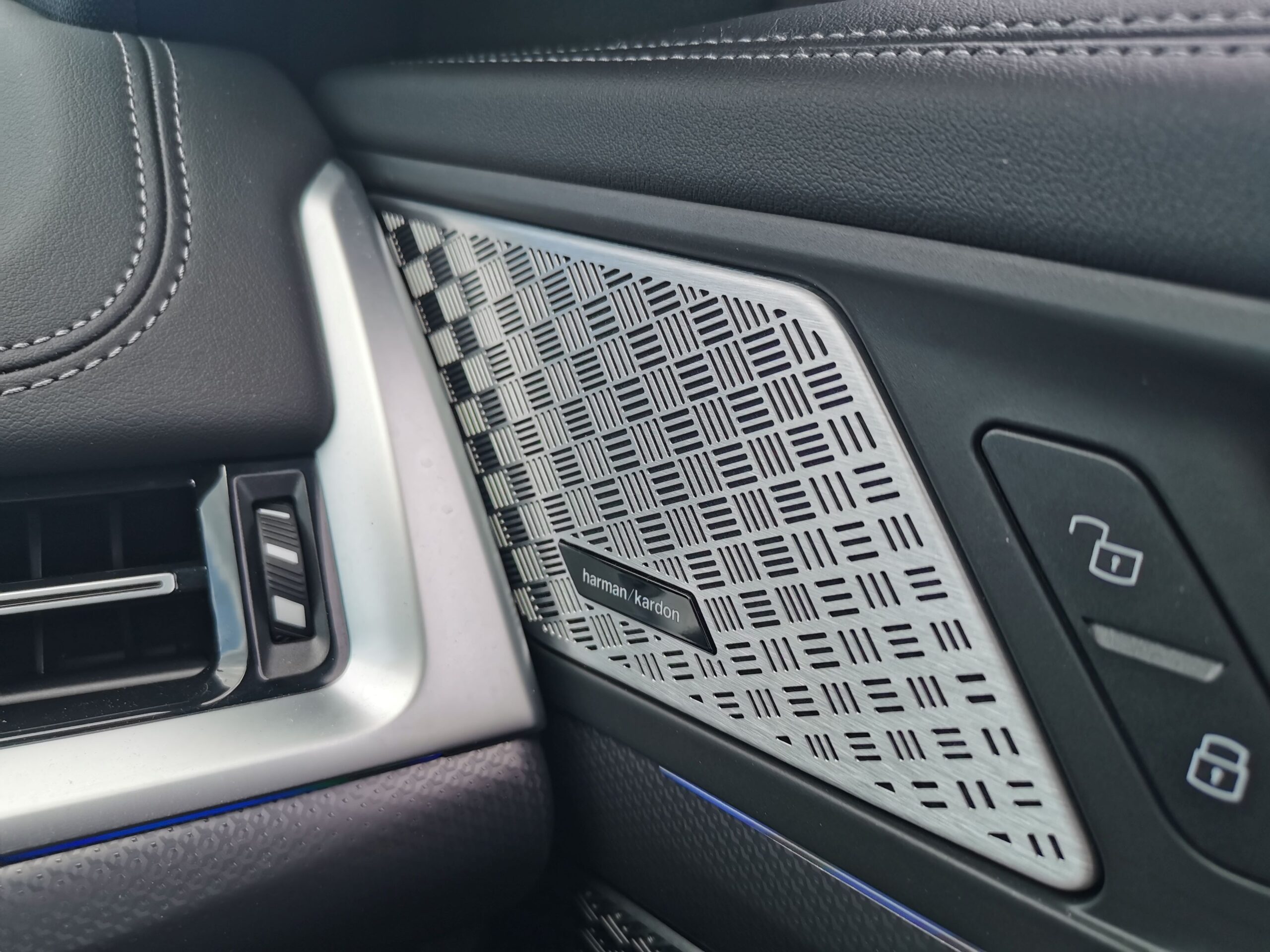 Visibility all around is good, with a nice big wind screen up front and even the rear wind screen isn't overly compromised by headrests. On the matter of the rear, there's space enough for a solid two and half, with a near flat floor to give everyone ample legroom.
Venturing onto the highway and the compact SAV feels more substantial than its size would suggest. The adaptive cruise control is easy to engage and the system keeps you in your lane without any hint of aggression. In fact the entire suite of driver and safety aids (for which there are many) are more subtle than intrusive.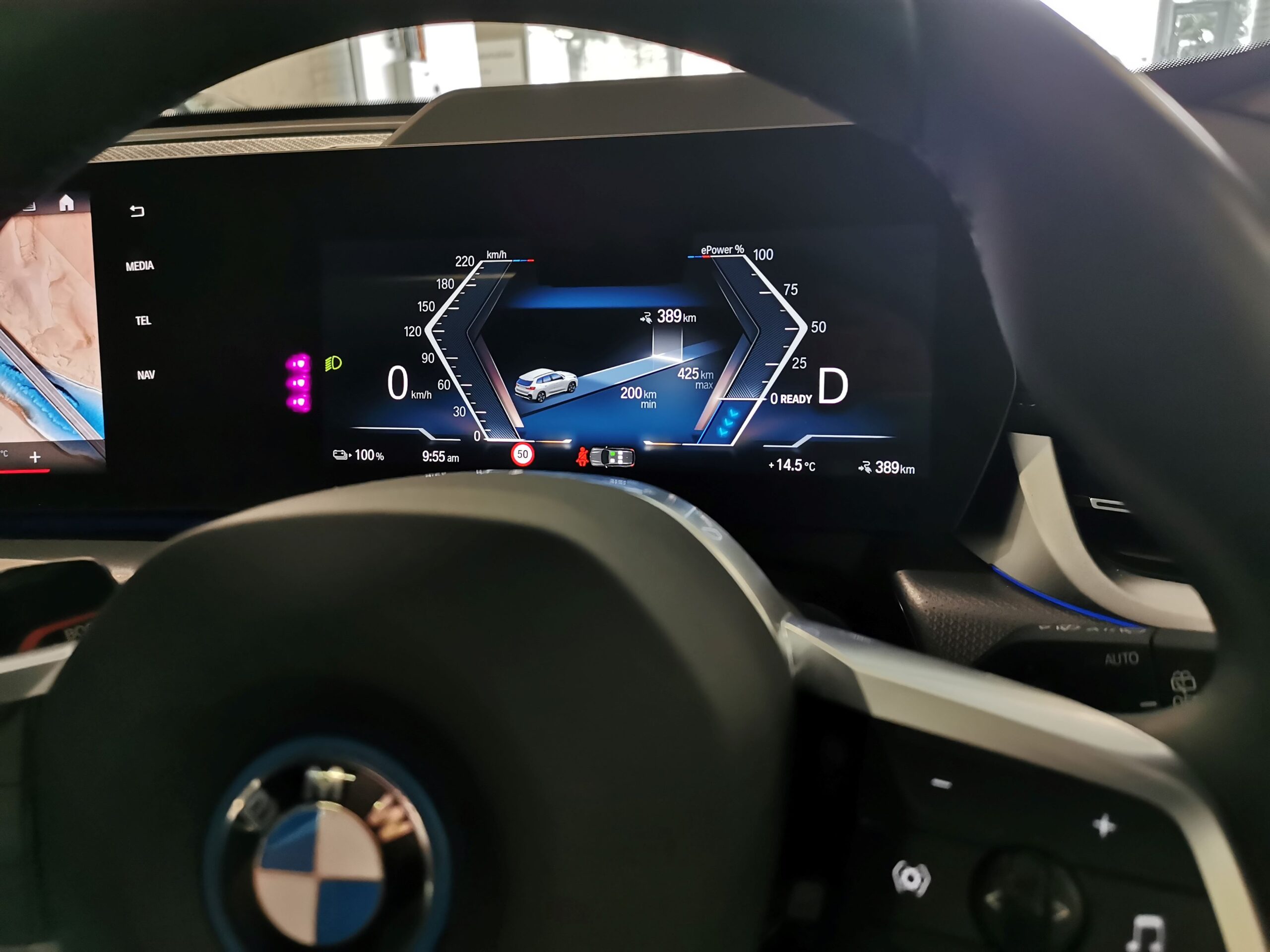 When it comes to range, I have to say I was impressed. I had the electric SAV for a week and didn't need to charge. I noted at one point that I was sitting on 212 km of range with 235 forecasted, so actually more than expected. But should I have gotten low, BMW claims that I can add an extra 120 km in a mere 10 mins – that should get most of us home.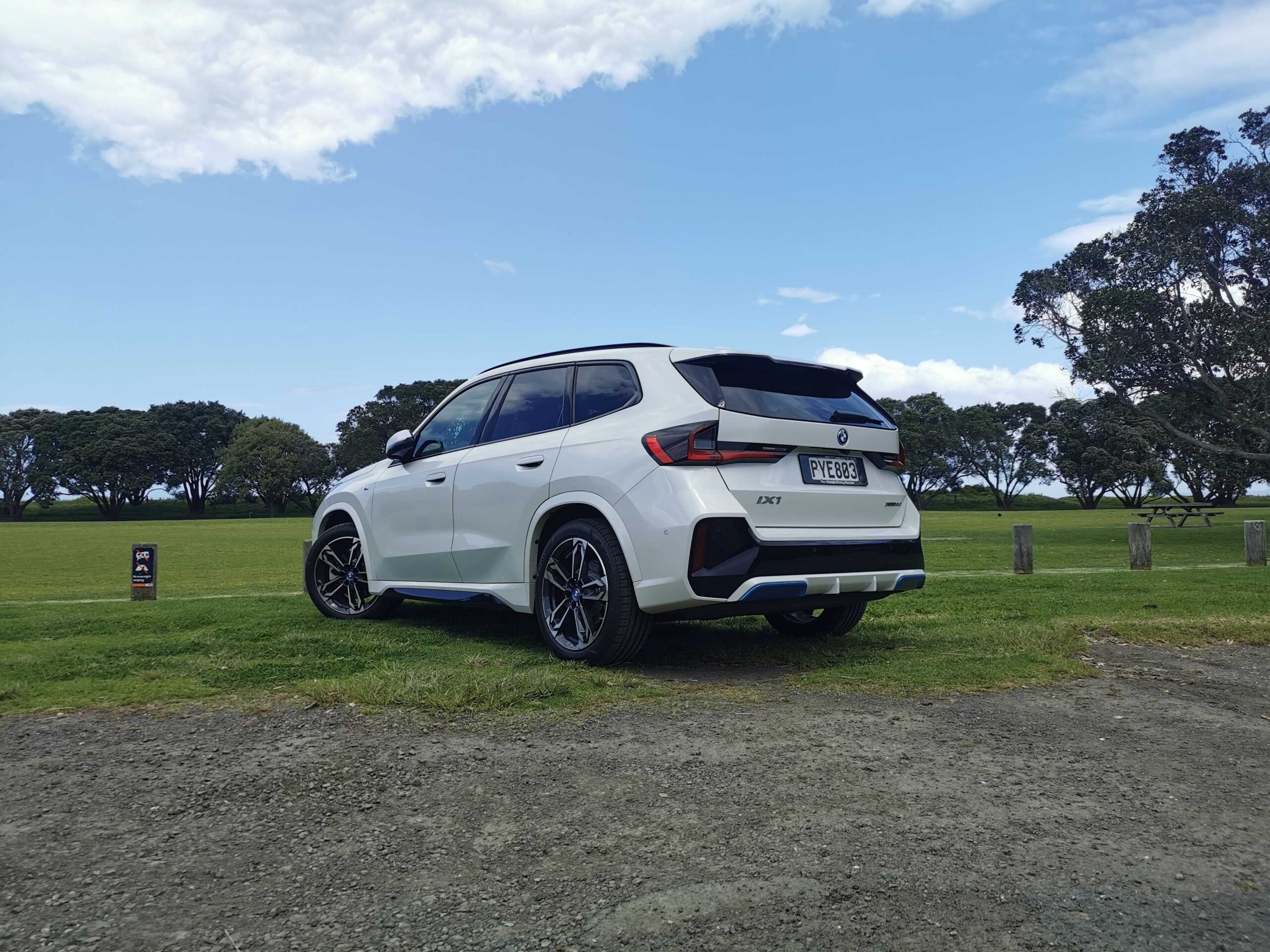 Sure EV's are becoming more and more commonplace, but the iX1 is something a little different. With its all wheel drive and efficient electric heart, it feels ready to take you where you want to go and with its boxy style and upmarket trim, it all adds up to being a very premium SAV.