The M or performance arm of German automaker BMW has just celebrated their half century of existence and what an amazing five decades it's been. From its small town roots (a garage in Garching just north of Munich) with an initial team of just thirty-five, to now boasting annual unit sales that topped 160,000 last year. But what next I hear you ask? well maybe the new all-electric iX M60 is a big indication – so BMW New Zealand let us find out more.
The BMW iX M60 is the brand's first first high-performance SAV (Sports Activity Vehicle) that's been designed as a pure electric and takes its place as their M/technology flagship. They say that it's where three beemer worlds (I-electrification, X- SUV and M – performance) converge but all you need to know is that it's a next level BMW.
Firstly let's get the numbers out of the way. The iX M60 comes with a 111.5kWh battery that resides deep down in the BEV's underbody, which lowers its centre of gravity and thus ensures agile M handling – But more importantly, it powers not one but two electrically-excited synchronous motors.
Geek explanation here – instead of permanent magnets, the excitation of the rotor is triggered by the precisely metered supply of electrical energy. This design method makes it possible to completely dispense with the rare earth metals required for magnetic components when manufacturing the rotor.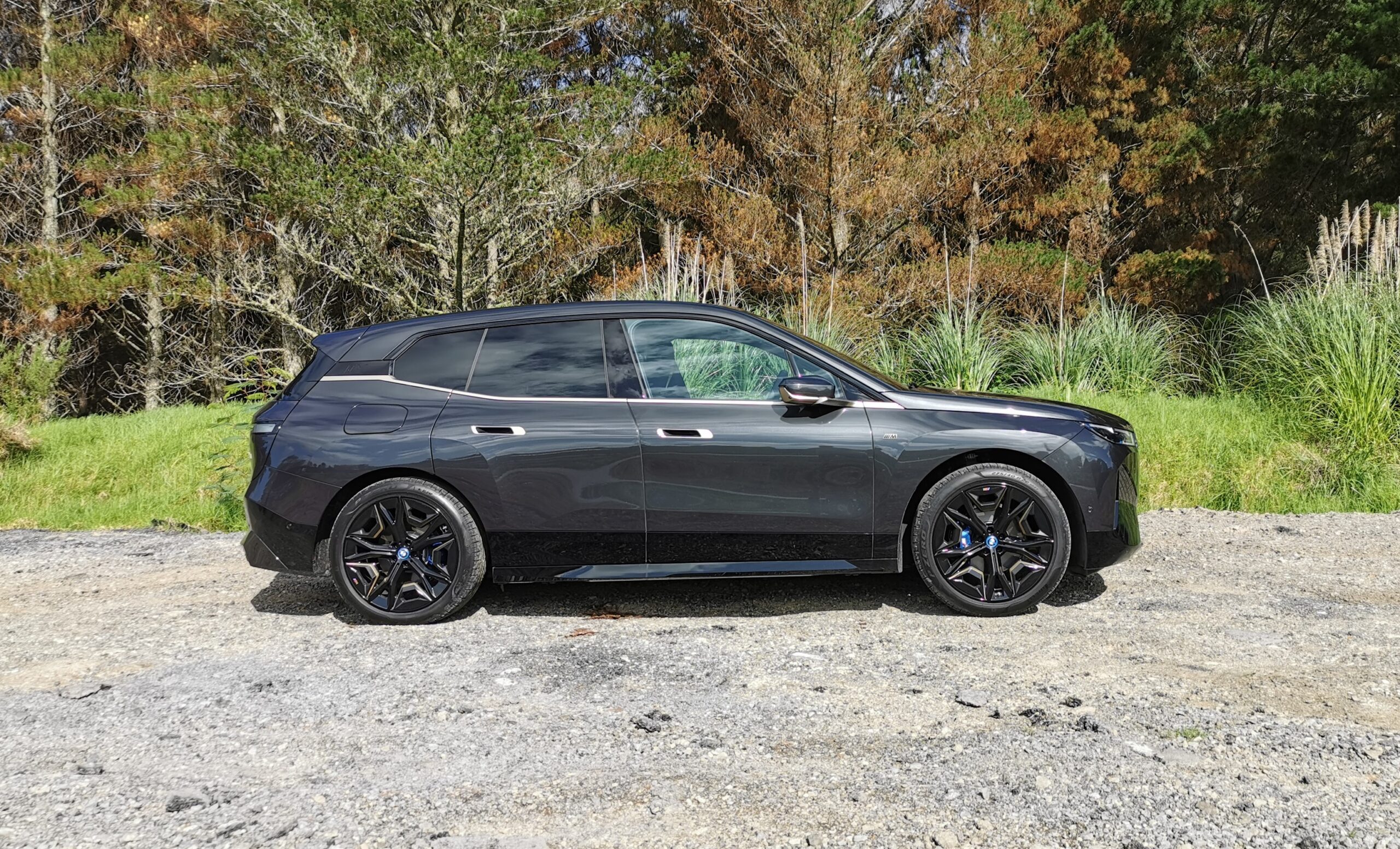 Anywho, more 'exciting' is what these motors produce, which is 455kW of power and a whopping 1015Nm of torque – meaning that this near 2.6-tonne SAV will take you from zero to 100km/h in a mere 3.8 seconds! This is no Remera tractor my friends.
What's more, the M-specific design of the current-energised synchronous machine principle enables typical BMW M power delivery and therefore achieves the BMW renowned 'ultimate driving machine' status.
It's not just the increase in motor(s) and battery performance that makes this unique-looker so much fun to drive though, as it boasts a highly responsive actuator-based traction control system and new suspension technology that includes a dual-axle air suspension with automatic level control – so the faster you go, the more it hugs the tarmac.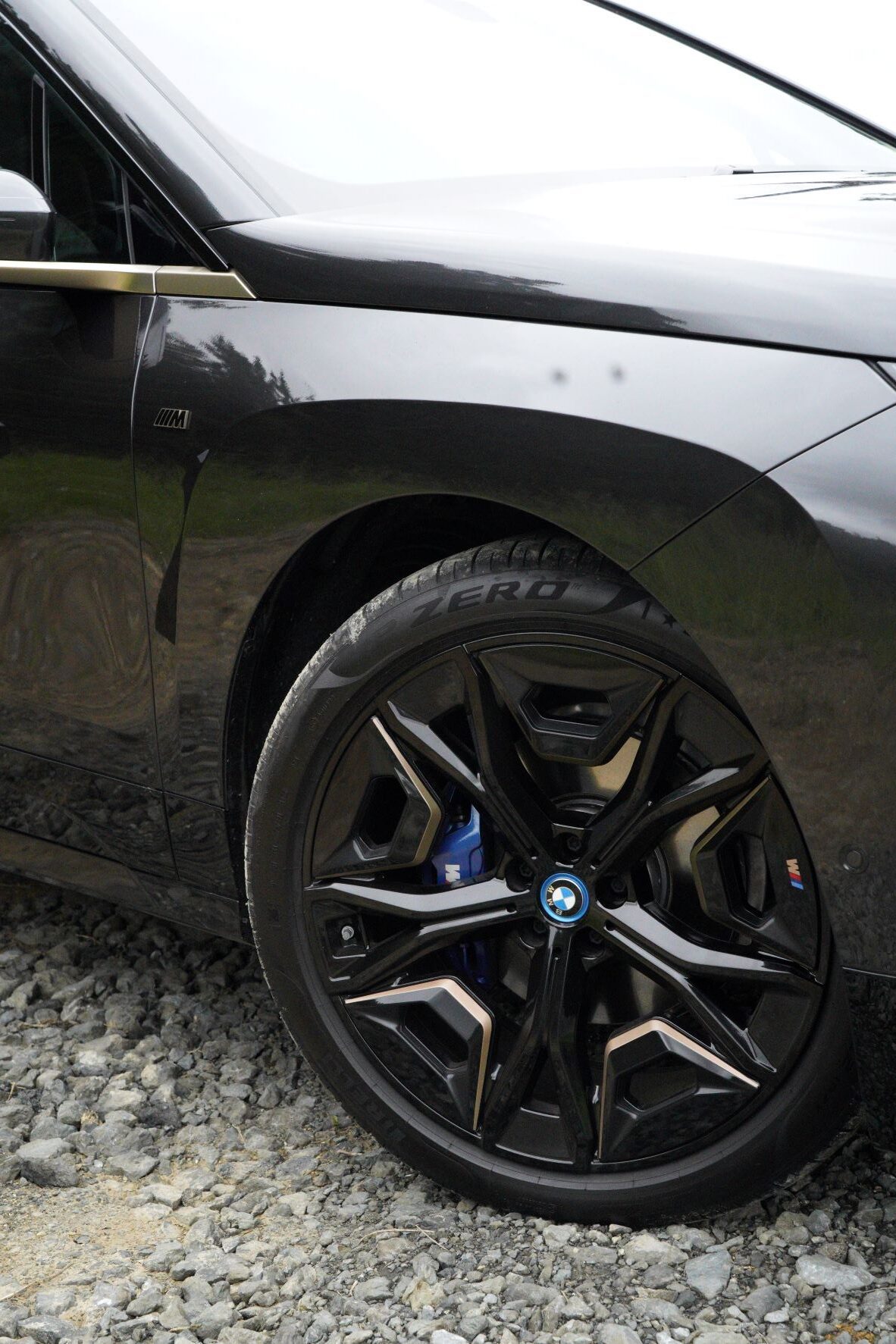 Now about those looks, admittedly, not everyone is a fan of the brand's move towards bigger kidney grilles, and those against them will be further enraged by the fact that they are not vents at all now (no real need for an EV). However, on the very cool plus side, they are able to self-heal and remove scratches over time and (in combination with other M aerodynamic tweaks) drop this big BEV SAV's drag coefficient down to just 0.26 cd.
In addition to this futuristic direction, the iX M60 has an aluminium spaceframe and a carbon cage, with carbon fibre reinforced plastic (CFRP) in the roof, side and rear sections that helps increase rigidity and optimised weight – although it's still a hefty footprint.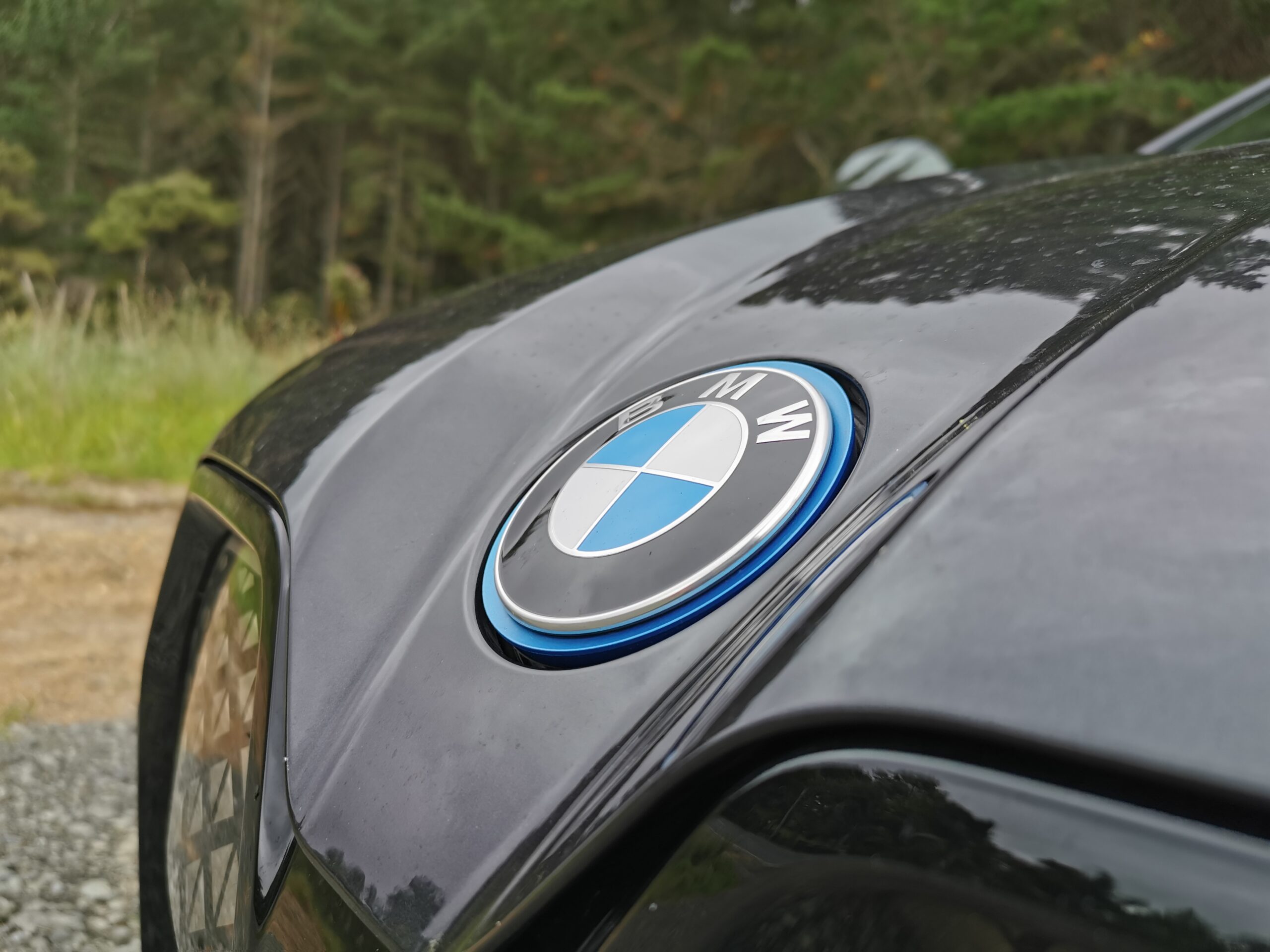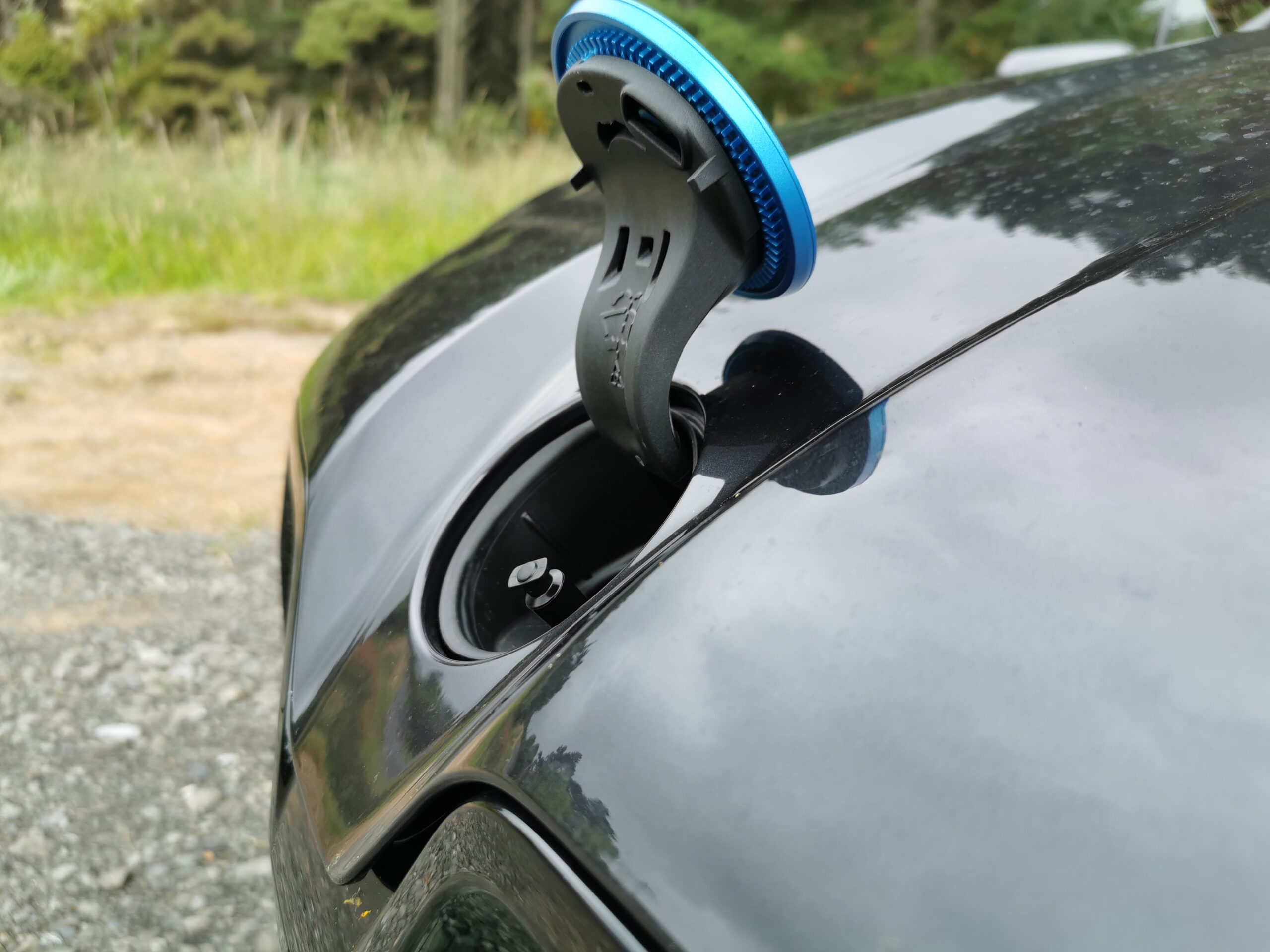 Back to the electric-M's nose, I have now been reliably corrected about my assumption that its bonnet cannot be raised, but I will say in my defence that it would appear that (with a two handle operation) BMW are dissauding you from doing so and there's not much to see or do under there anyway. No 'frunk' or extra luggage space, no M-Power embossed engine cover and should you desire a wiper fluid top up, you just push on the BMW badge – or get someone else to.
Topping off the front, the iX M60's headlights are narrow, laser and matrix with nice flashy (and flashing) indicators, the vents are real and functional and the grille comes with a bronze tint, a prestigious theme that can be found all around (and inside) the SAV.
A special mention goes out to the 22-inch bi-colour titanium/bronze alloys that kept my electric M firmly planted to the ground below, but they also terrified me as they looked so expensive and yet so vulnerable as they peeked out from under the iX's guards. The bronze highlight continued along the shoulderline and door handles (which are soft-closing), while the lightshow and electric retractable tow bar (3.5-tonne towing) on the rear is rather cool too.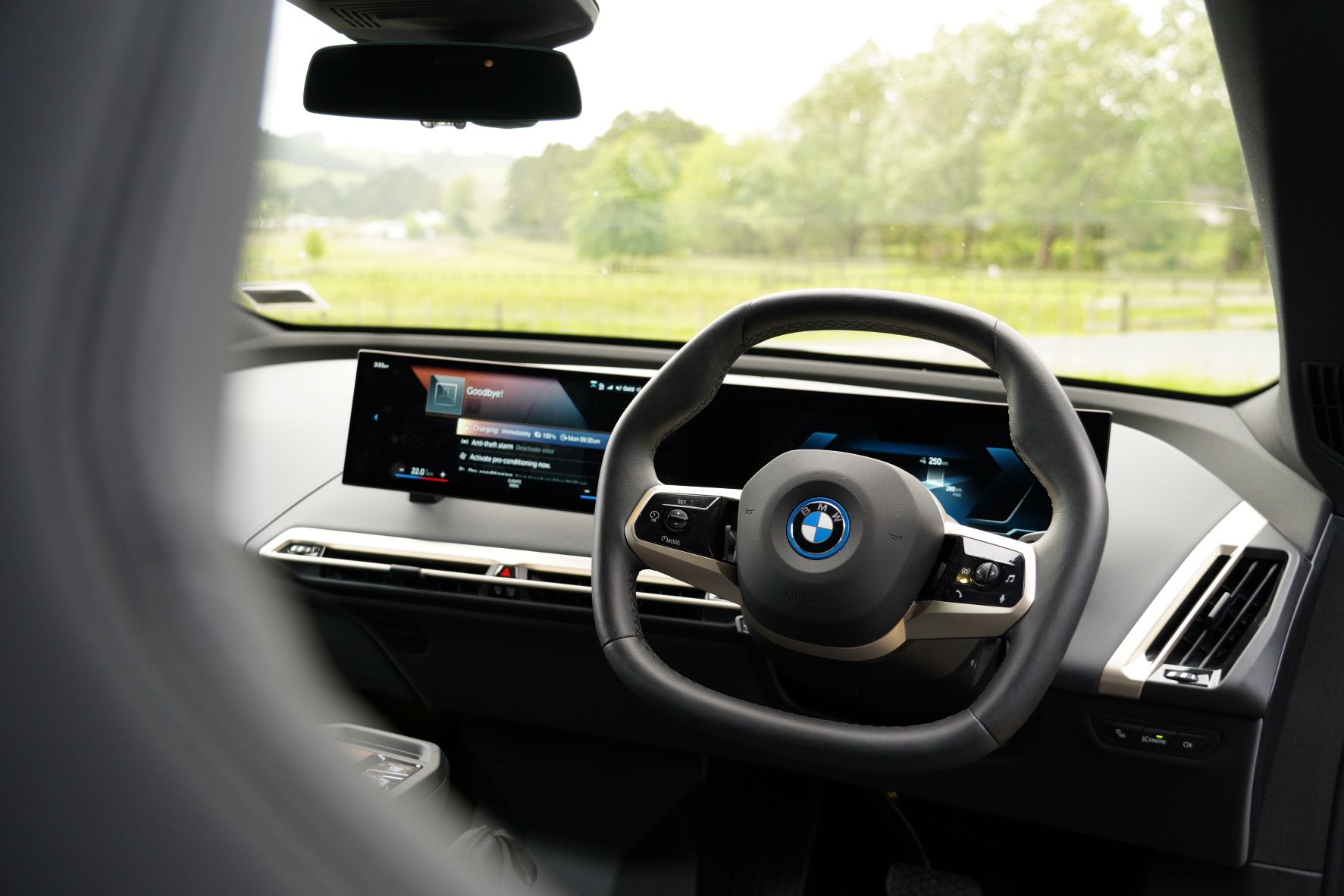 The interior is like a clip from a futuristic movie, spacious and ultra modern. The big talking point is the huge display screen that takes up half the width of the dashboard. It's actually two screens in one curved fitting but either way it looks impressive – and it IS impressive. In fact with everything from a myriad of driver/safety aids, a thunderous stereo system (Bowers & Wilkins Diamond Surround Sound System) and adaptation/personalisation up your wazoo, you'd be hard pushed to want anything else from this futuristic SAV's tech.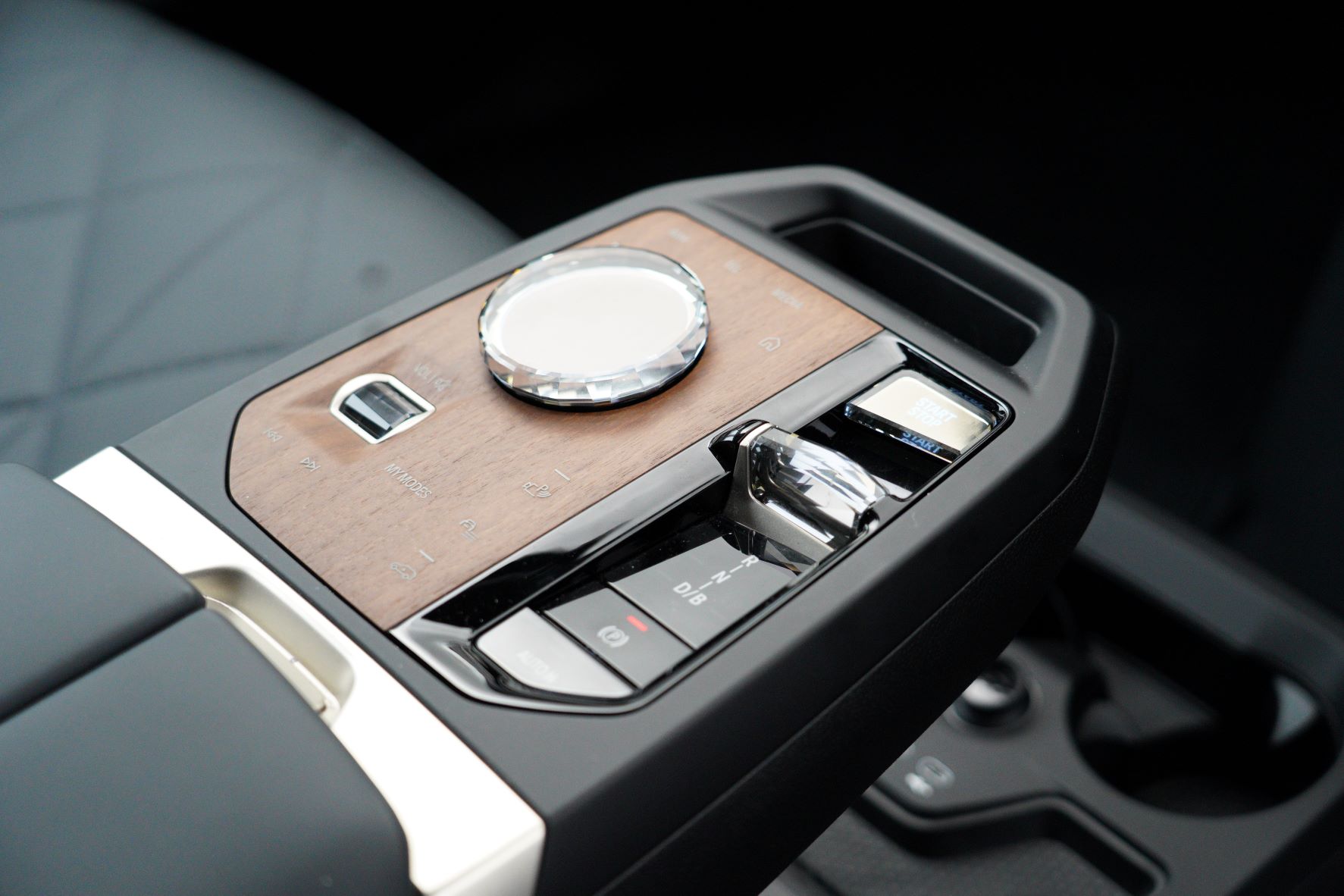 The cabin is clean and uncluttered, and offers an abundance of crystal style fittings in areas such as the rotary iDrive dial, the seat adjustments and gear shifter knob, while the likes of the AC vents, seats, door card surrounds all come with the aforementioned bronze highlights. There's a massive glass panoramic roof that will go from clear to frosted at the touch of a button and although the seats are a soft leather in appearance, BMW haven't forgotten their sustainability focus and have dipped them all in olives handpicked by tibetan monks that have sworn sacred planet-saving oaths (I made the last bit up).
So the big new electric SAV is posh and well-appointed, but does it drive like an M should, the answer is pretty much yes.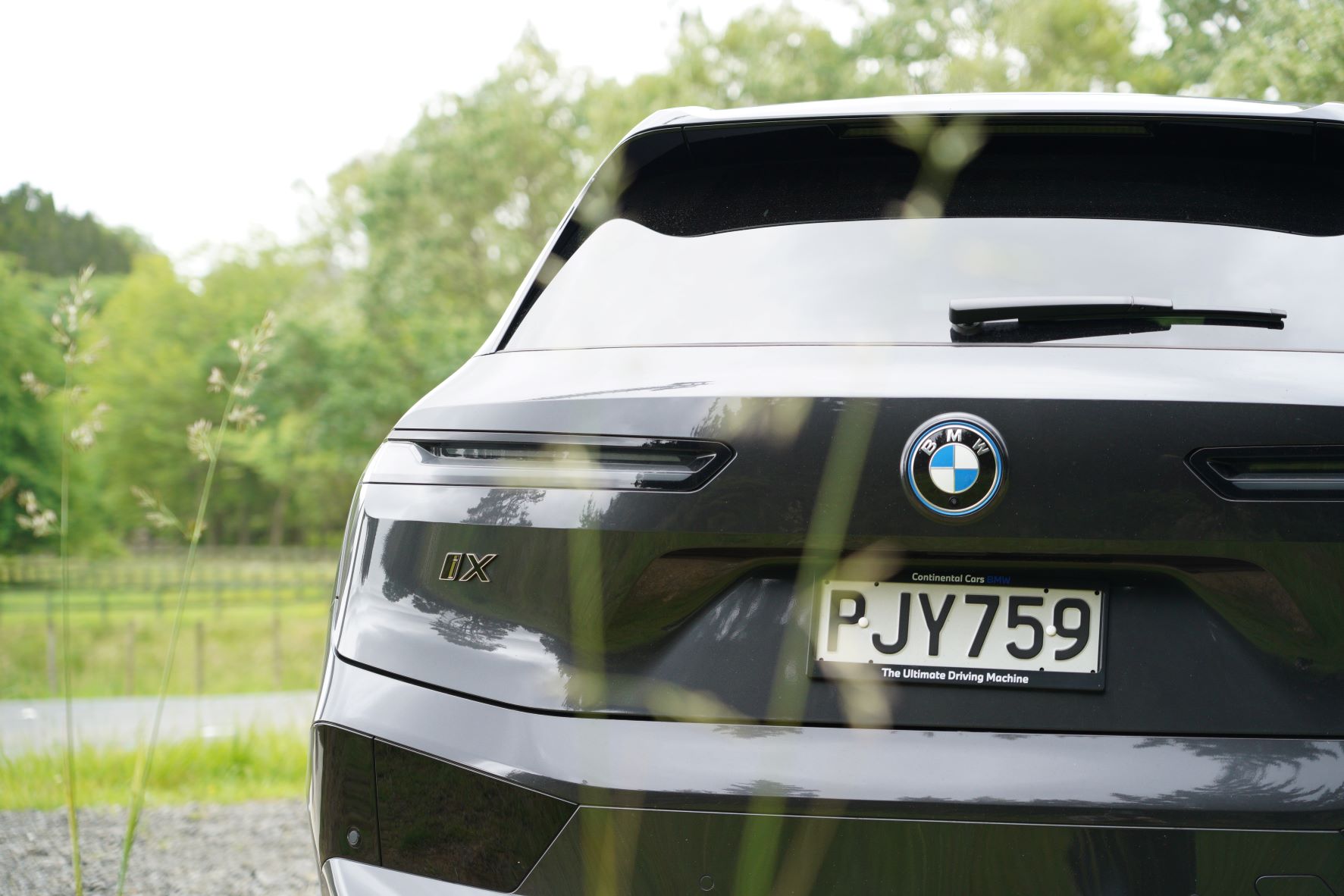 For those M purists out there, the the lack of a fearsome exhaust note will be a bit of a turn off, but there is a performance soundtrack that's been created by Academy Award winner Hans Zimmer and if getting up to 100km/h in under 4s doesn't excite you then you may need to check your pulse.
At 5m long, the iX M60 is big and yet the way it sits on the road befits a vehicle half its size. Turning circle is sweet and its all seeing, new generation of sensors, new software, and a powerful computing platform ensure that the tight car park movement is oh so very simple.
I've already mentioned the speed (once or twice) but the handling is remarkable too, and when the dual-axle air suspension works its magic alongside special dampers that are adaptively controlled with continuously adjustable valves, (that take into account longitudinal and lateral acceleration, road speed and steering angle as well as body and wheel acceleration on the front axle), you get a full-sized luxury SAV that you feel would impress on the racetrack too.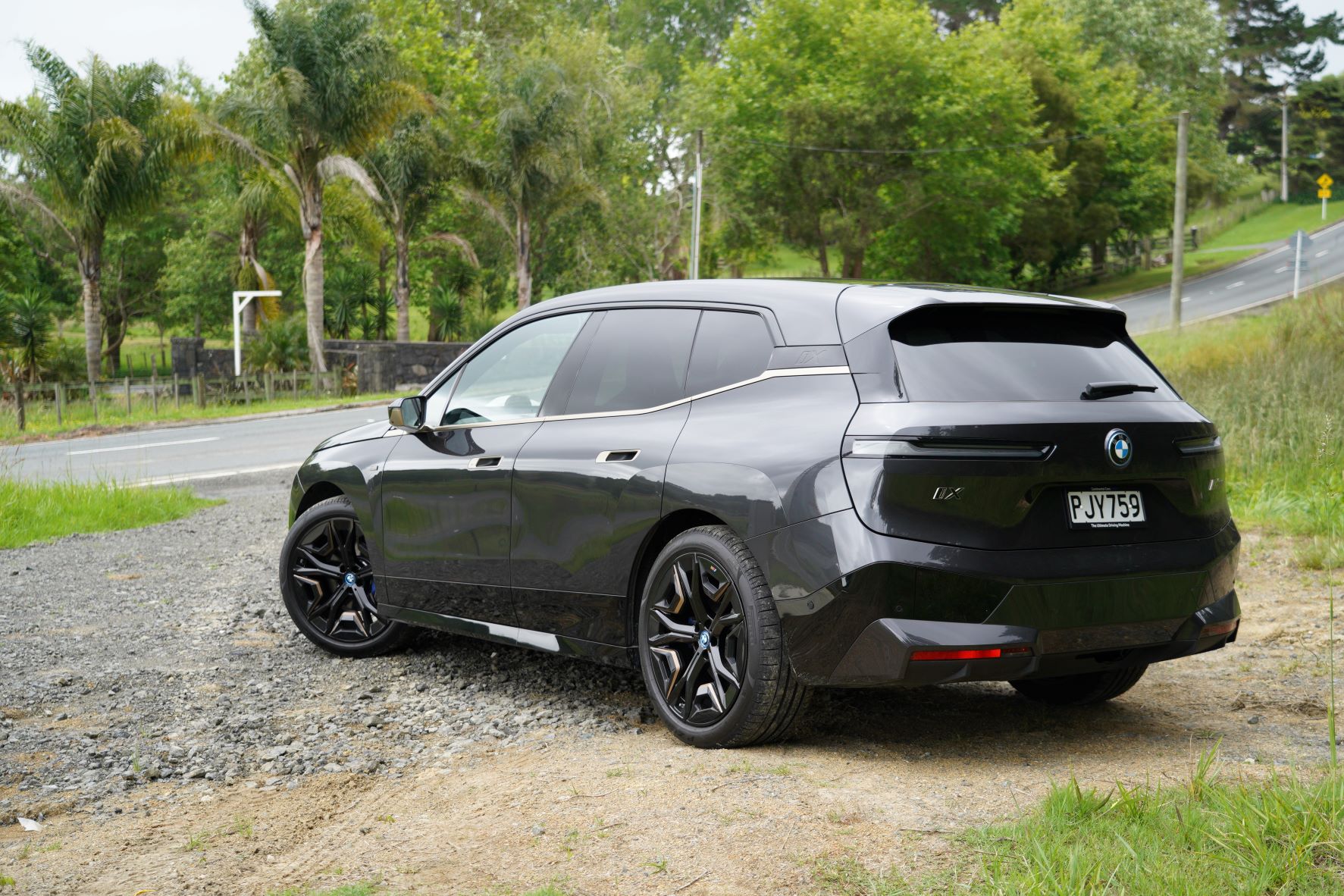 In summation, the BMW iX M60 is just about M-badge worthy. It's so luxurious and smart, is very quick and handles well, even for a SAV – but here's the rub, should any SAV (BEV or ICE) wear an M badge? I guess that's for you to decide. But seriously get behind the wheel of this performance BEV SAV, it's a real experience.