Bentley have offered us a peek into their future with their Flying Spur Hybrid Odyssean edition. It carries the honour of being the second hybrid car for the marque. And there are unique features both inside and out to distinguish it.
On the outside, you get six colour palettes and exclusive 21 inch wheels. The engine itself is a 2.9 litre petrol V6 combined with an electric motor to put out 536bhp and 750Nm of torque!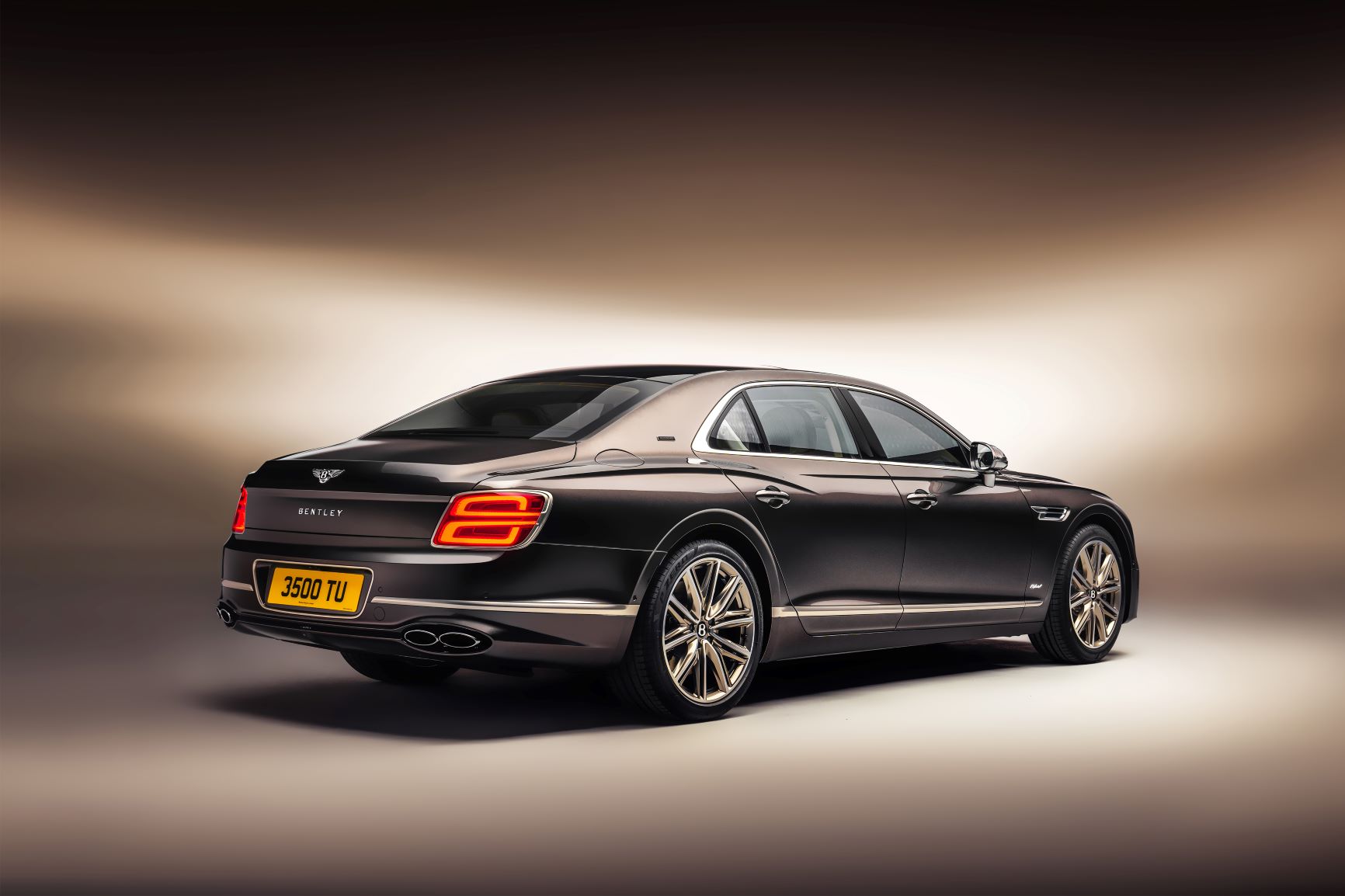 Though, the real luxury is on the inside. With Bentley incorporating sustainable materials like tweed and open pore veneers. The idea was to be more environmentally friendly without losing the Bentley essence. As such, the interior features complex embroidery that pushes the boundaries of Bentley's craftspeople.
The interior is accented in a shade called 'Autumn' with customers able to choose from 5 specifications. What sets the Odyssean apart though is the treadplate and the badging on the D-pillar.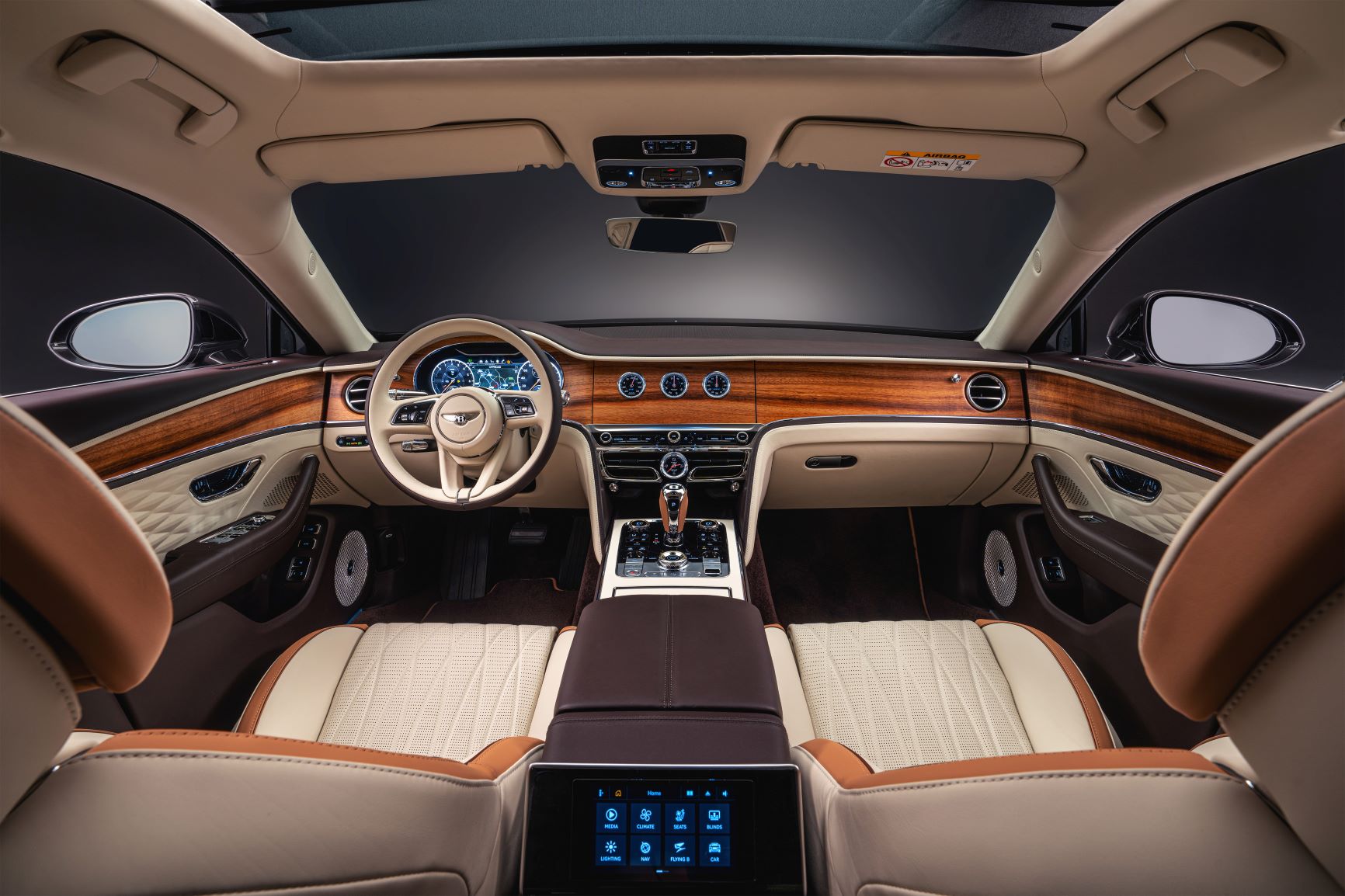 The Flying Spur Hybrid Odyssean edition becomes the first Bentley to incorporate design elements from their EXP 100 GT concept. It also marks a significant step for Bentley towards their 'Beyond 100' strategy. This means the company's fleet will either be made up of plug in hybrids or battery electric vehicles by 2026.
Bentley surveyed owners of their first generation Bentayga hybrid and found that nearly 100% of them used EV mode several times a week. Similarly, they often undertook journeys of less than 30 miles which made a PHEV sensible. With a range of 700km when full, the Odyssean is an incredible feat of engineering for Bentley.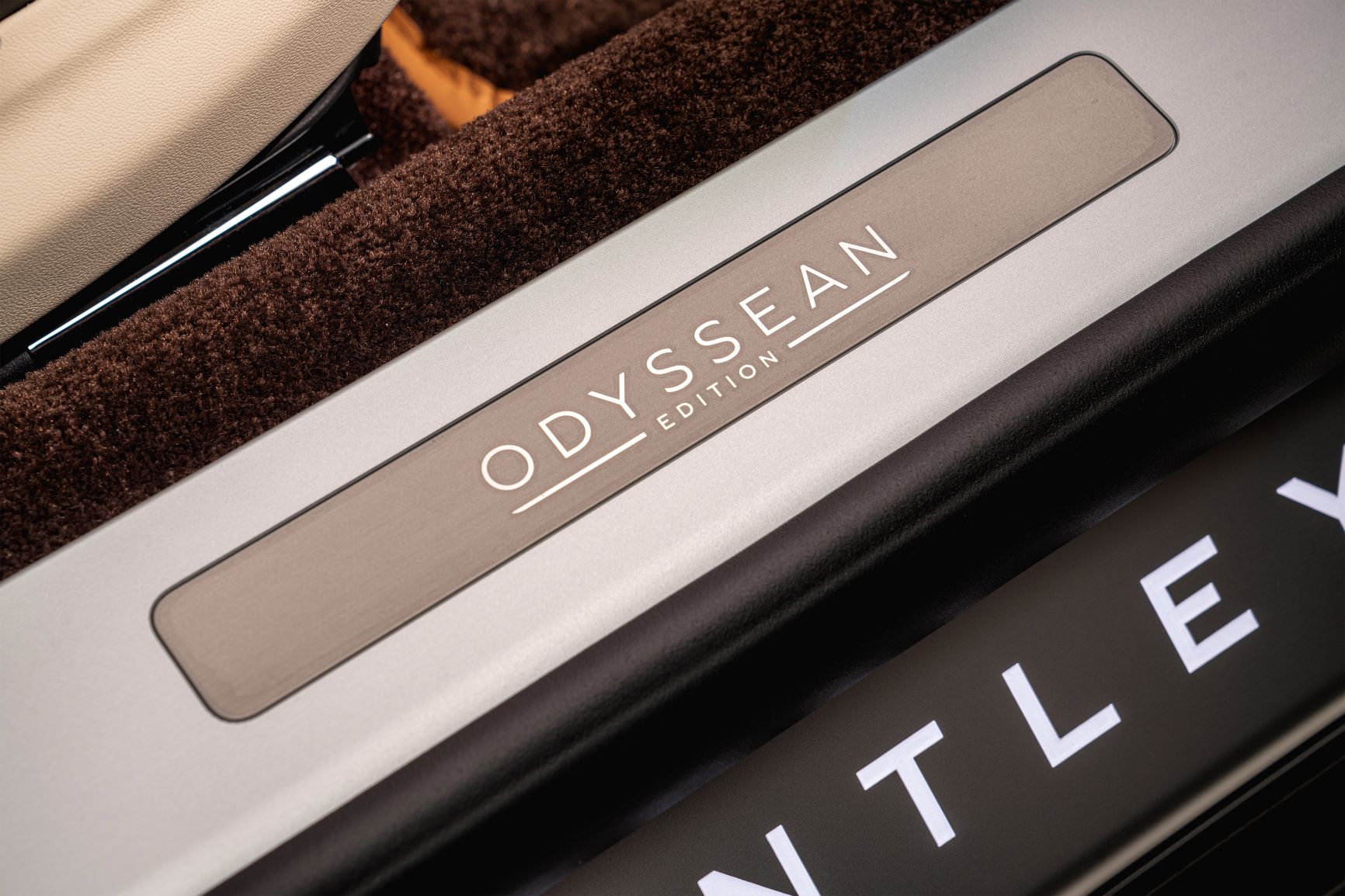 The Odyssean includes a suite of safety features and a system that alerts you to the nearest charging points as well. However, the Flying Spur Hybrid is not available to order in the UK, Turkey, Switzerland, Israel, Ukraine, Norway and Vietnam at the moment but we assume it will be there soon.
Thanks for reading! For more news and reviews, check out Tarmac Life.
Words by Matthew D'Souza, pictures courtesy of Bentley Newsroom.