While the Audi R8 has been successful in its Quattro guise, purists will know that the rear wheel drive (RWD) R8 is really the one to go for. Said enthusiasts can rejoice once again knowing that the R8 V10 Performance is now available with RWD.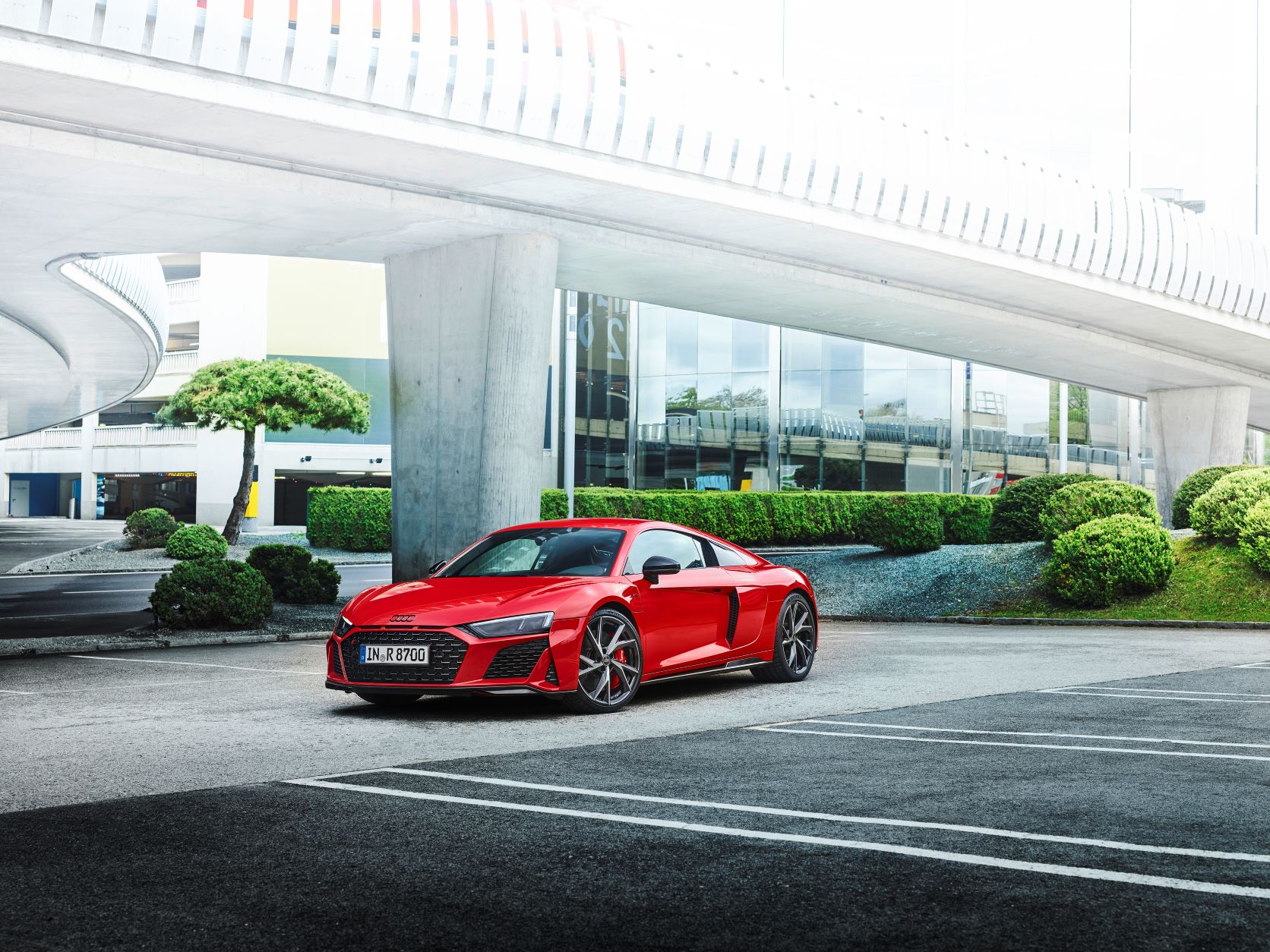 Originally using a drivetrain borrowed from Audi's R8 LMS, the new V10 RWD keeps that tradition alive by sharing 60% of its parts with the R8 LMS GT4. And it's available as both a coupe or a spyder!
The 5.2 litre V10 really is the hero of this car and with an improved 419kW & 550Nm on tap, this mid-engined supercar is catapulted to 100 in 3.7 seconds. Better still, the R8 will keep going to 327 or 329 km/hr for the coupe. These blistering figures are courtesy of some severe weight shedding thanks to the use of carbon fibre reinforced plastic. The coupe weighs in at 1.59 tonnes while the spyder adds 100kgs more to that figure.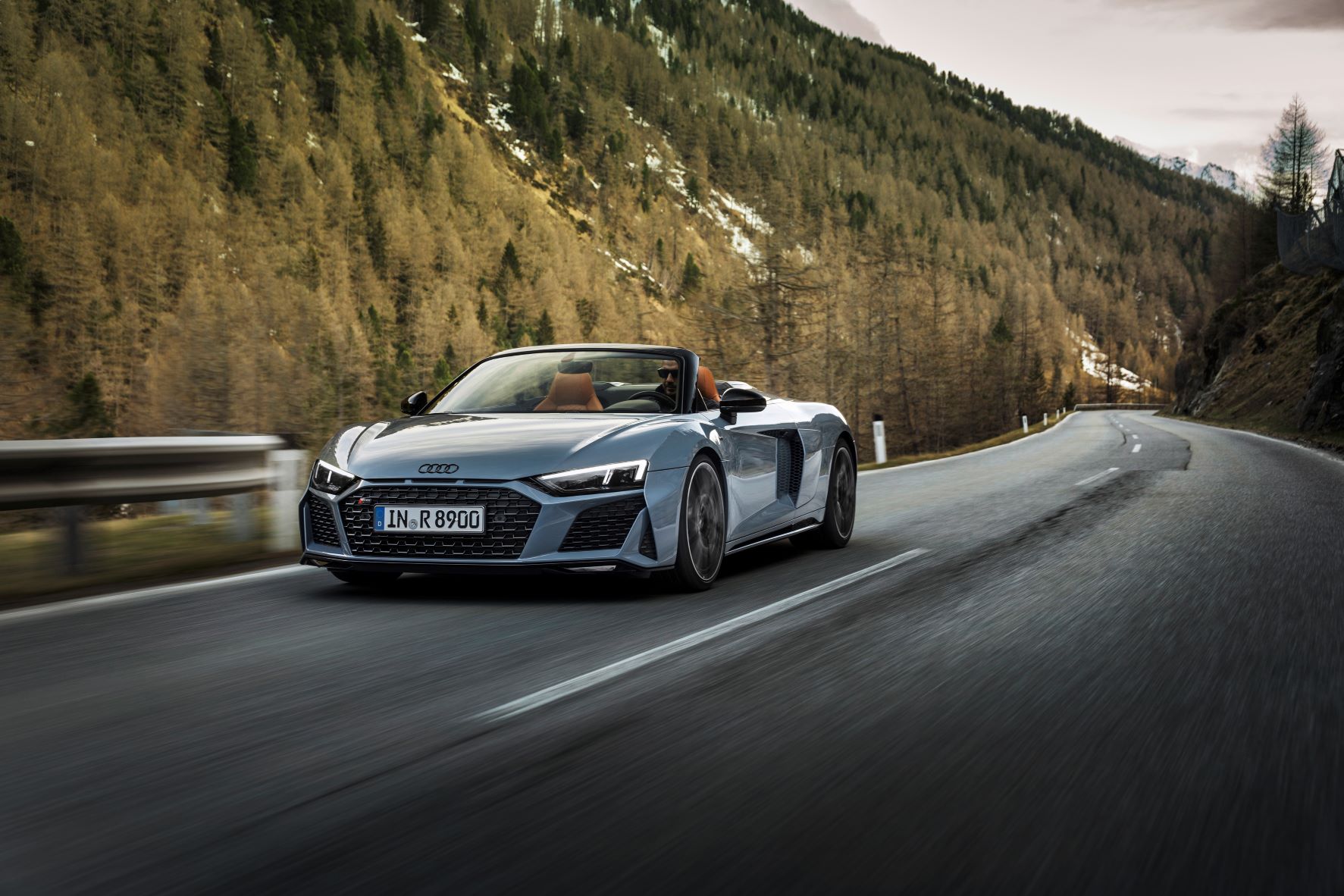 One of the rewards of owning a rear wheel drive car is the ability to get the back end out of line every now and then, Audi know it too. Which is why they allow 'controlled drifts' on the new model. Stick the car in sport, turn off the ESC and break out your sideways smile. Audi's dynamic steering makes for more enjoyable driving and when combined with a 40:60 weight distribution, country roads become a breeze.
It's not just the underpinnings from the R8 V10 LMS that have been shared but the styling as well. The roadgoing model integrates larger air intakes and stronger lines into its silhouette. The Audi Sport Quattro's unique under bonnet slit also makes an appearance as well. Ten colours are now on offer along with a very special Ascari Blue which was previously only available on the Quattro R8 V10.
The interior has gotten a similar overly sporty overhaul just like the exterior of the car. The 'monoposto' is now more prominent then ever to reminisce the racing roots of the the R8 Performance.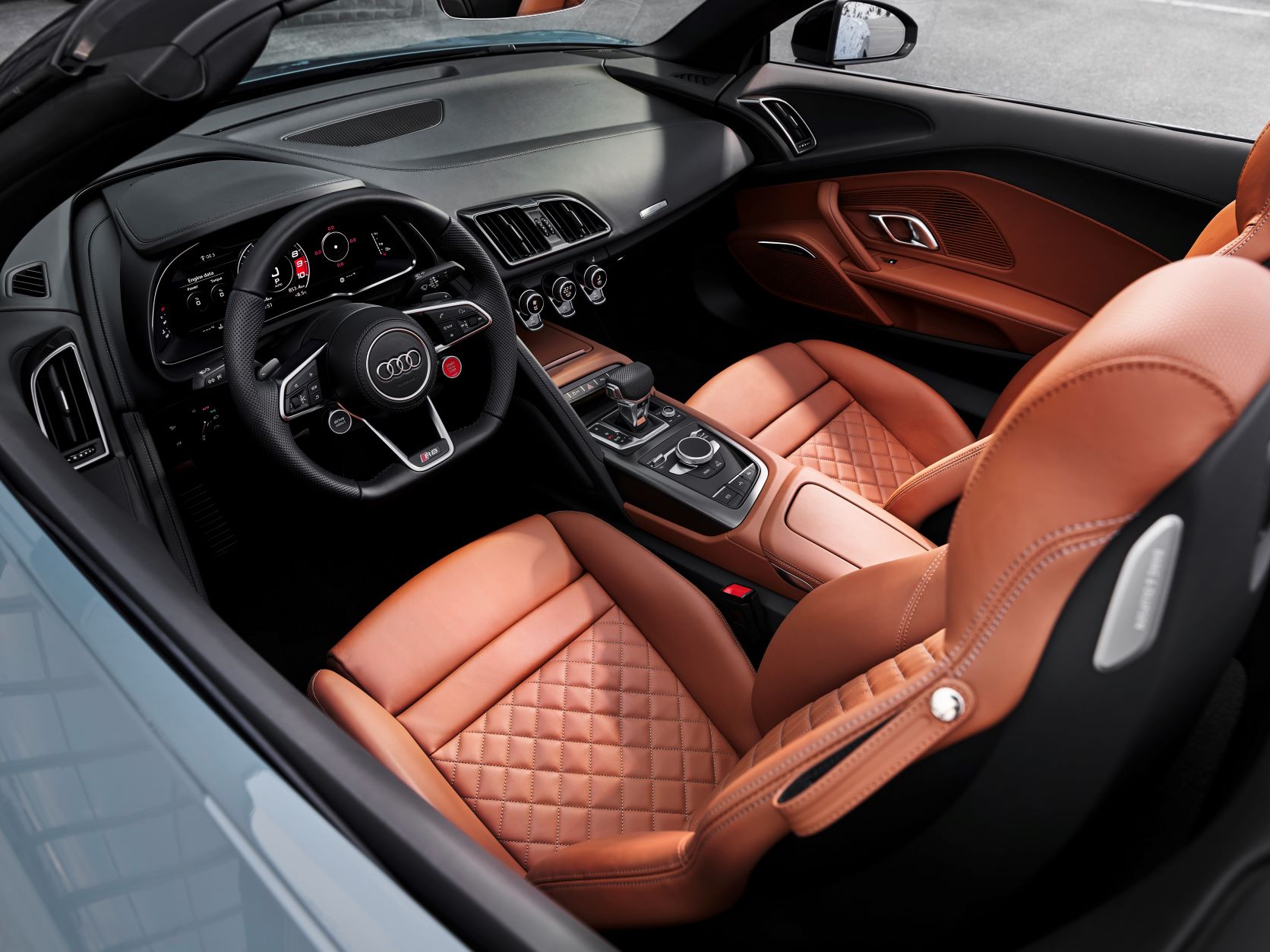 Just like the R8 LMS GT4, the R8 V10 Performance RWD is also built at the same 'Bollinger-Hoffe' plant in Germany. More than 1,000 of Audi's best employees work to craft this car mostly by hand making it a truly special machine! Orders will start later this month with European prices beginning at 149,000 Euros.
Thanks for reading! For more news and reviews, check out Tarmac Life.
Words by Matthew D'Souza, pictures courtesy of Audi Media Center.