Almost 40 years ago, 'quattro GmbH' was founded. Hopefully the name rings a bell but if it doesn't then you might recognize it by its modern counterpart, Audi Sport GmbH. Officially founded on October 28th, 1983, the four rings would go on to become an instantly recognizable logo.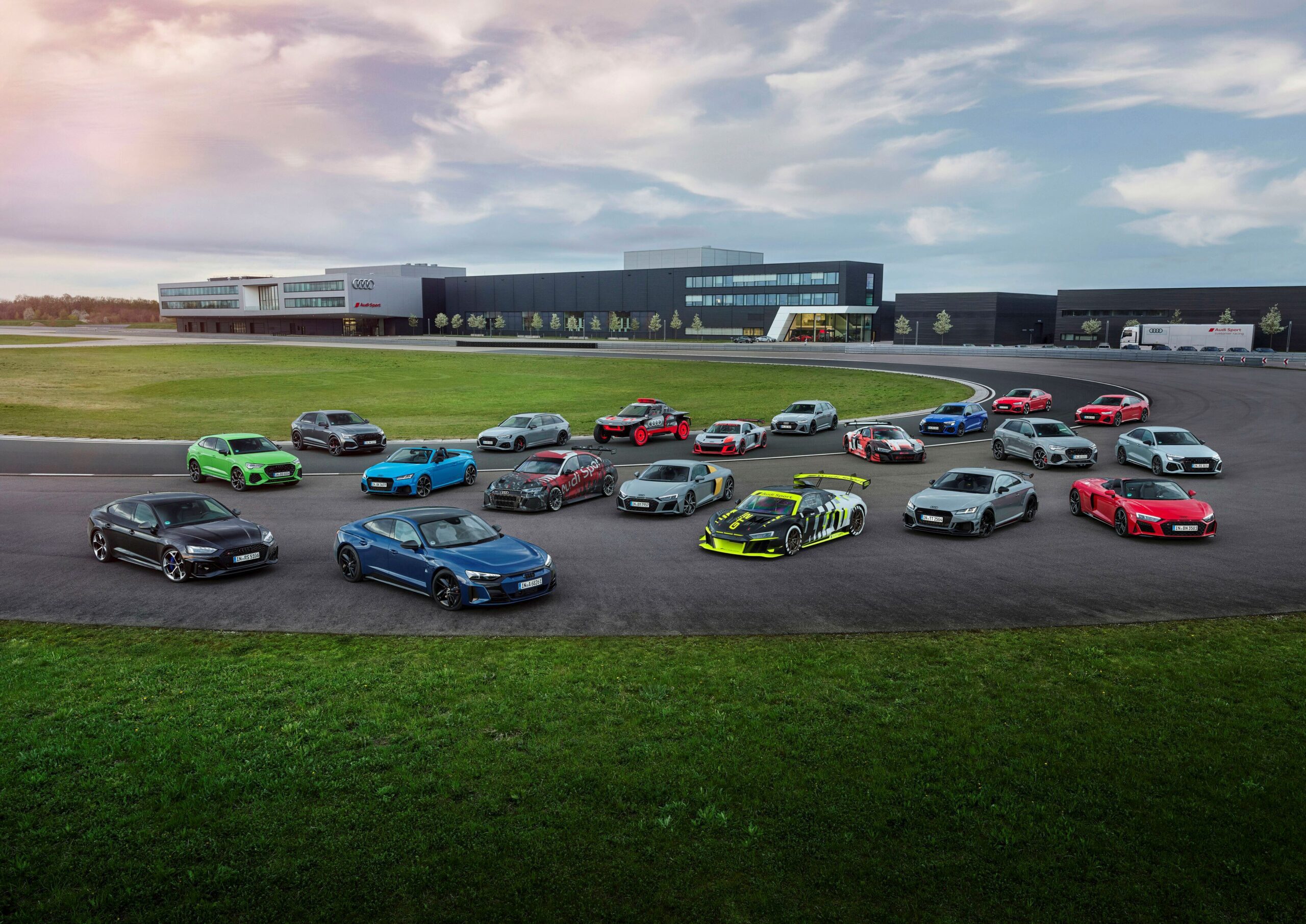 However, those fans among you will know that Audi Sport's symbol is a red rhombus, this stands for performance and sportiness! Celebrations to mark the occasion have already begun with last weekend's 24hr race at the Nurburgring seeing the inauguration of this anniversary year.
Today, Audi Sport is involved in four areas within Audi. The first is vehicle production with 16 different S and RS badged Audis available, not to mention the R8 and e-tron GT. Then there's the customization arm where buyers can add optional Audi Sport bits to their new cars. The third department is the Audi lifestyle collection which includes clothing and branded merchandise.
Last but by no means the least is the motorsport division. This includes the brand's factory participation in races like the Dakar Rally while on the other hand, customer racing gets access to the R8 LMS GT2/GT3/GT4 and the RS3 LMS.
My fondest memories of the Audi Sport division come in the form of their road cars, particular favourites include the RS2, B7 RS4, C6 RS6, R8 V10 and who could forget the iconic R10 V10 TDI that dominated the circuits.
Thanks for reading! For more Audi news and reviews, visit Tarmac Life.
Words by Matthew D'Souza, pictures courtesy of Audi Media Center Global