First launched around 2005, (with second generation appearing a decade later) the Toyota Fortuner is a rugged and capable 'off-road' SUV that offers heaps of versatility for family and adventurers alike. Well it's been updated and Toyota New Zealand thought it best we take a look.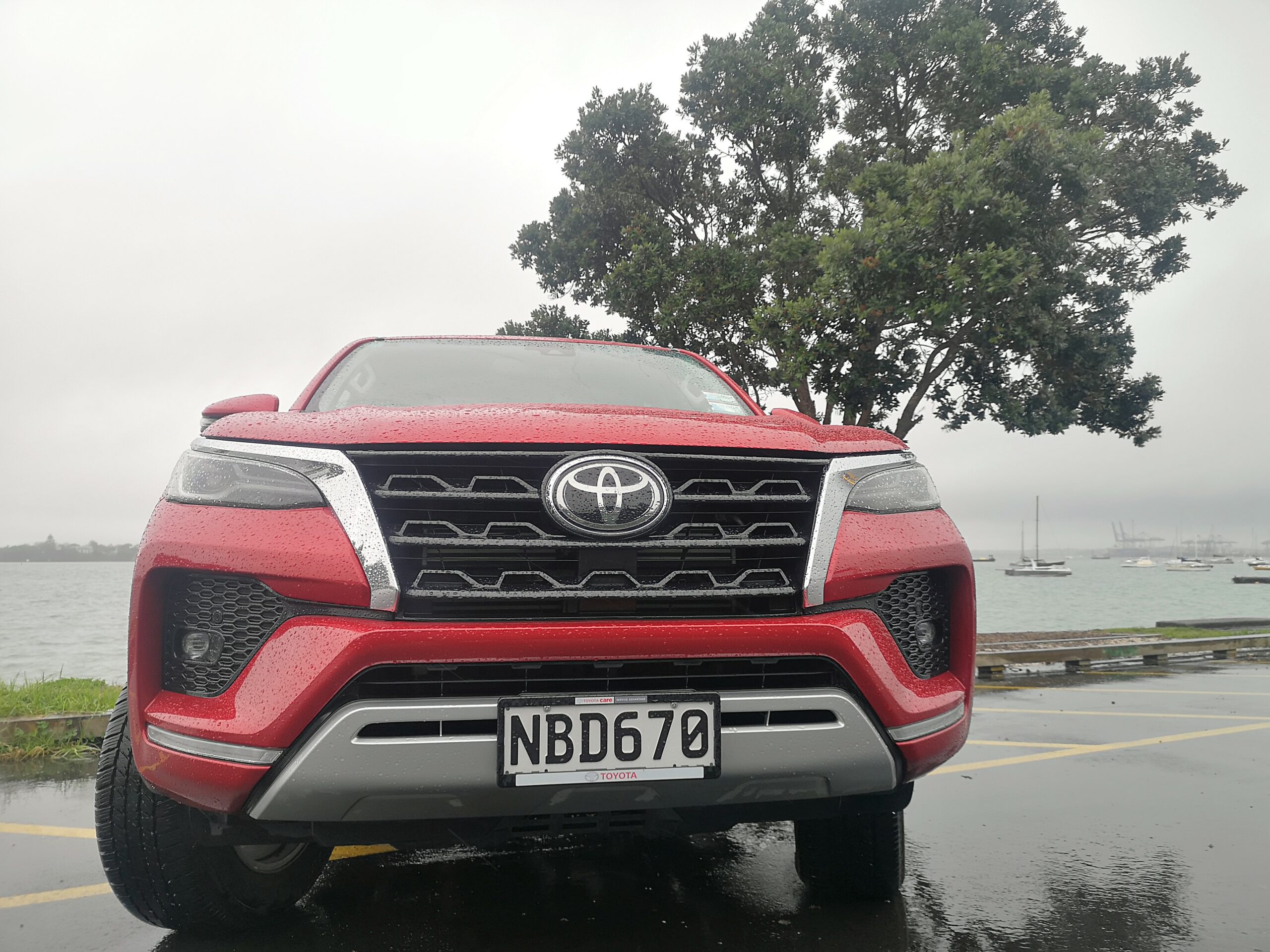 My review model came in 'Emotional Red' of course the colour doesn't infact make you well up or start searching the SUV's more than ample stowage areas for tissues, but the bright red does make it stand out and avoid getting lost in the sea of SUVs out there. The other thing that makes this vehicle a little different is its road presence.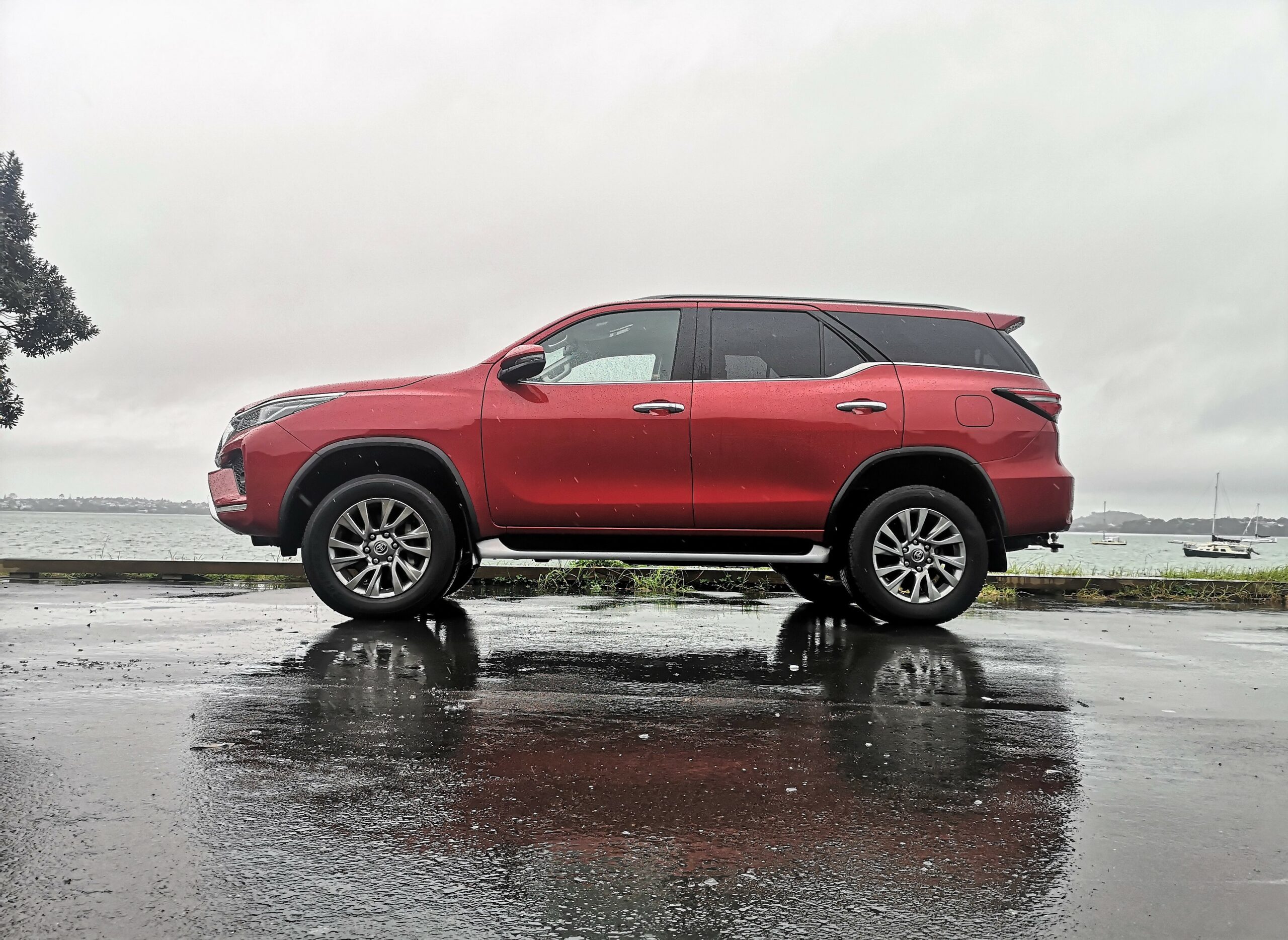 Admittedly, when it comes to looks, the latest model hasn't really been fettled with, however, it does feature a trapezoidal grille with horizontal black slats and a chrome surround. Silver edged side steps help you climb up this substantially-sized vehicle and the 18″ alloy wheels just add to the Fortuner's dominant appeal.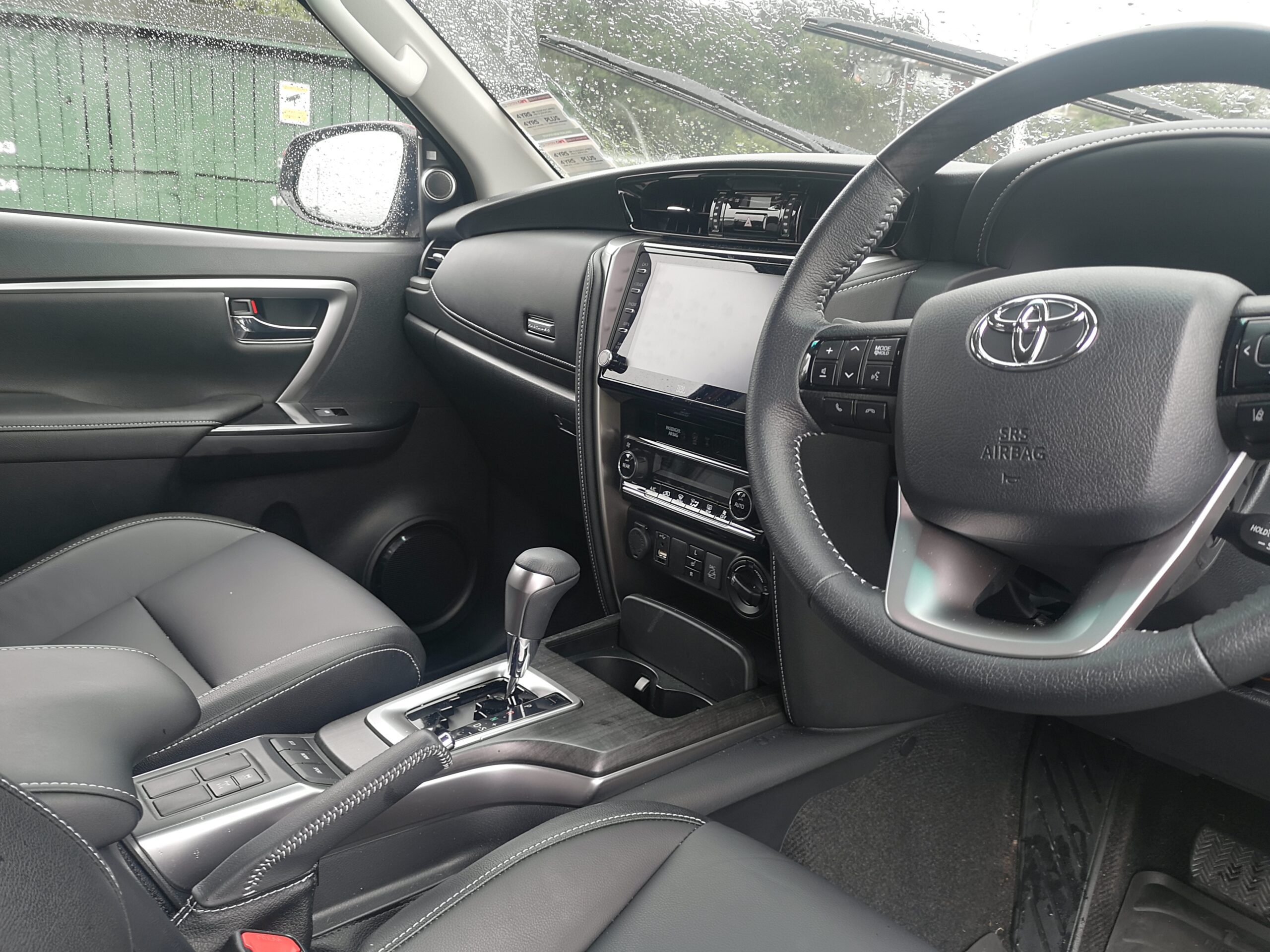 The interior has been refined with the likes of leather accents and contrast stitching, while the front seats are heated, to toast where the sun doesn't shine on days when the sun doesn't shine. The touchscreen has been upgraded to an 8-inch display and the 11-speaker audio system includes Apple CarPlay and Android Auto plus Toyota's suite of driver and safety aids. The instrument cluster has been revised too with new digital information pages that inform you of things like the usual fuel-economy numbers and now, your front wheel turning angle – handy when you're venturing into the unknown.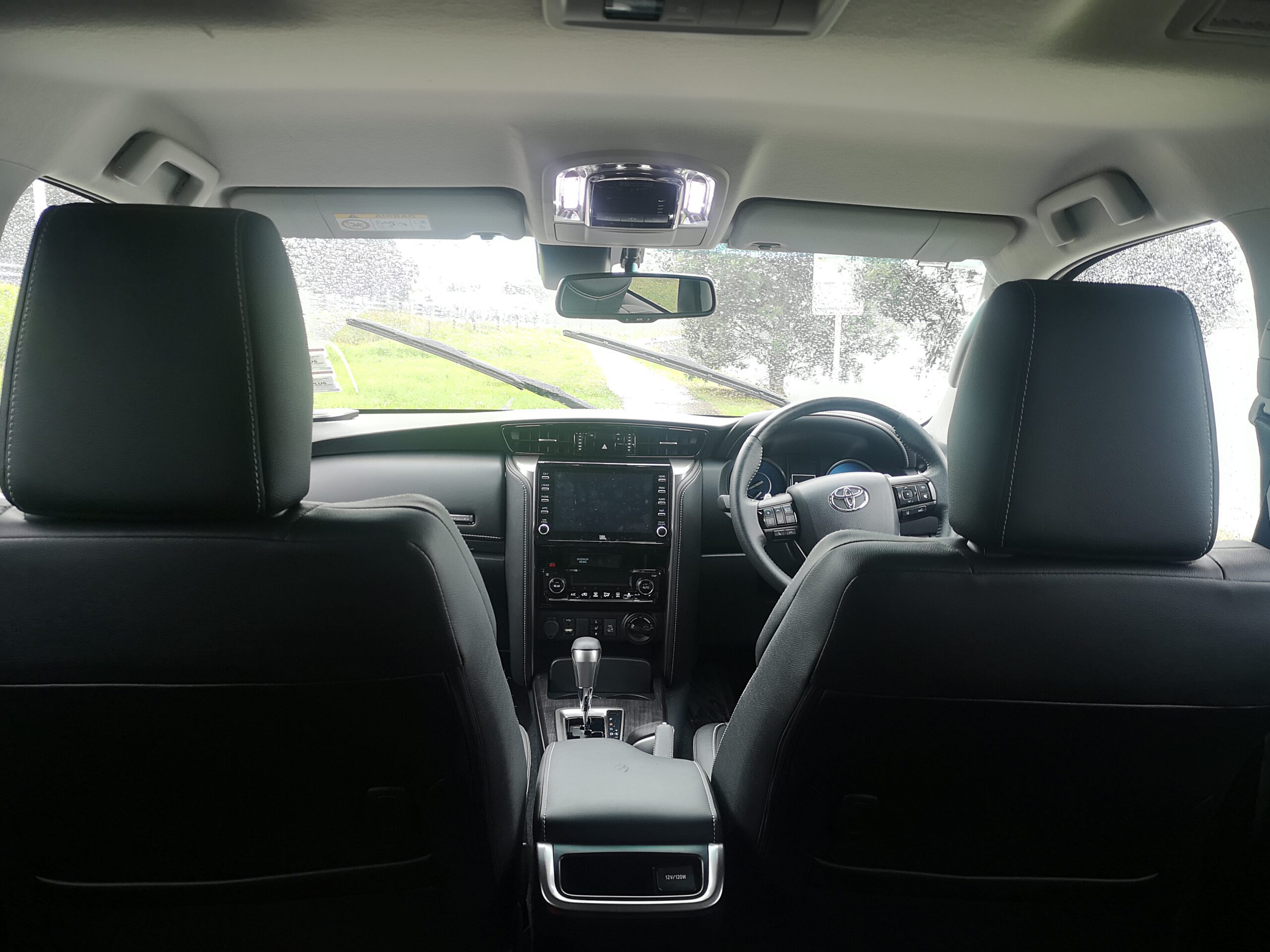 On the subject of economy, the new Fortuner has a more powerful and more efficient 2.8L turbo diesel engine under its bonnet. By modifying the cylinder block, pistons, turbo design and cooling system, Toyota's boffins have managed to increase its power by 20kW to 150kW while peak torque has been increased to 500Nm. But they've also managed to take fewer sips of fuel too, a variable flow control (VFC) power steering device has been fitted which reduces its combined consumption from 8.6 to 7.6L/100km and its CO2 emissions are down from 228 to 201g/km.
Power and efficiency increases are up but so too is the new Fortuner's braked towing capacity, feel free to buy that bigger boat now as the SUV can now lug an extra 300 kgs to 3,100kg. What's more, every Fortuner is fitted with Trailer Sway Control.
It pains me to say that I didn't manage to venture anywhere even remotely remote during my time with the 2021 Fortuner (so I didn't manage to test its 700mm wading depth or excellent approach and departure angles) but I have been off-road in a multitude of Toyota's latest range and they're unsealed surface prowess is eyebrow raising, so I can only assume that the Fortuner is at least equal to the task (I may ask them for another go to confirm though).
However, despite its size and elevated ride height it navigates the concrete jungle with ease. The turning circle is good so ducking in and out of the tight stuff is easy plus it now has Parking Support Alert, which includes two front and four rear parking sensors so there are plenty of beeps to keep you away from scratching the 'emotional' paint.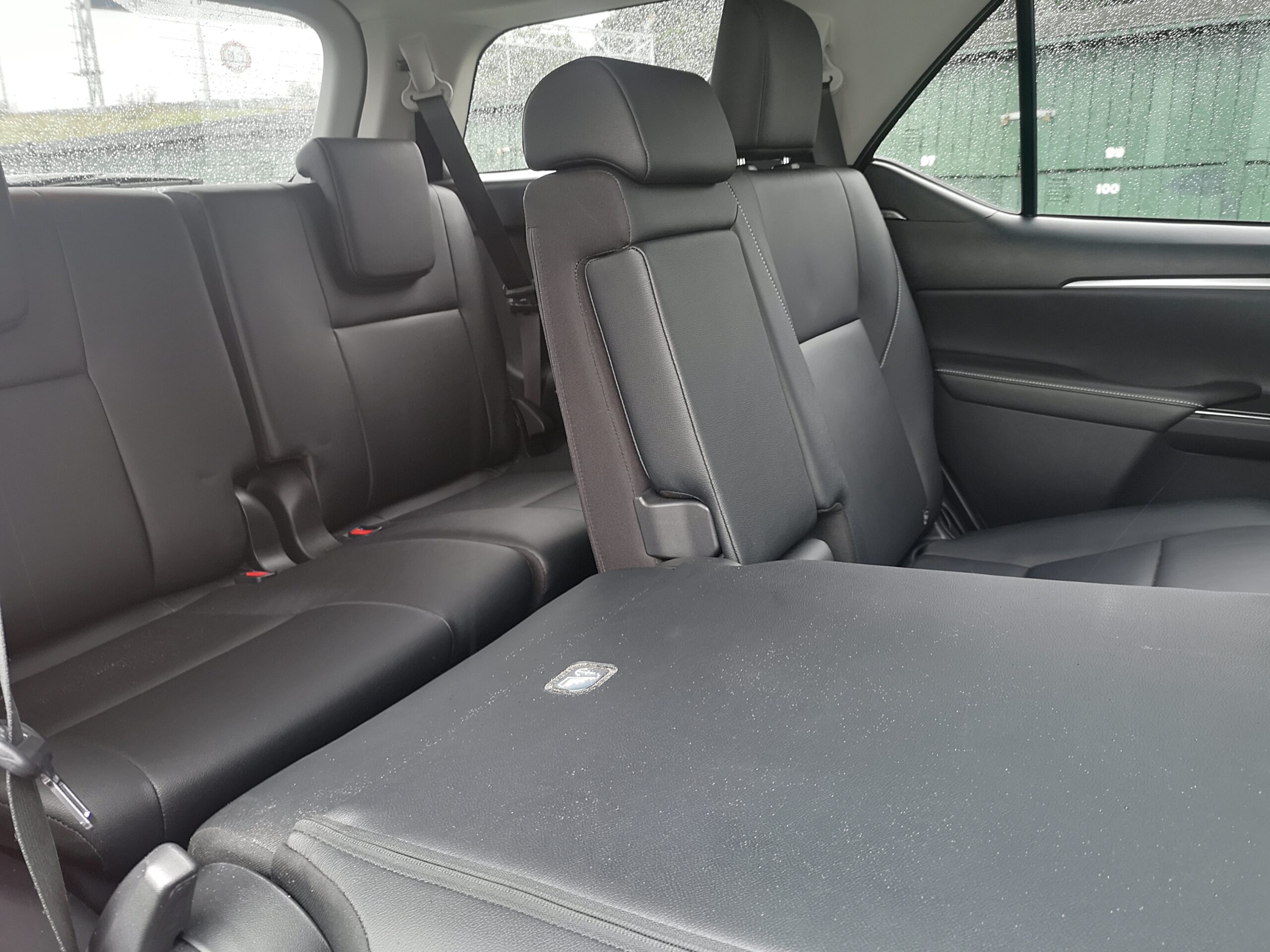 As I mentioned, the Fortuner's 4×4 system was put to zero use during my review but I did make the 'adventurous' SUV cart my son to football and cart groceries home, oh and we did actually utilize the entire 7-seats at one point. The two extra (3rd row) seats are conveniently tucked up out of the way in the 1059mm long luggage area when not in use but when they are required, the floor under the 2nd row is scalloped to enable the feet of those behind to slip under, like I said, the Fortuner is very versatile.
On the highways and byways the extra power is welcomed and the Fortuner makes light work of overtaking and 'holding its own' with the traffic. The new tech is expectedly easy to navigate around. The extra touches like heated seats and a cooling cool box were welcomed but so too was the soft ride.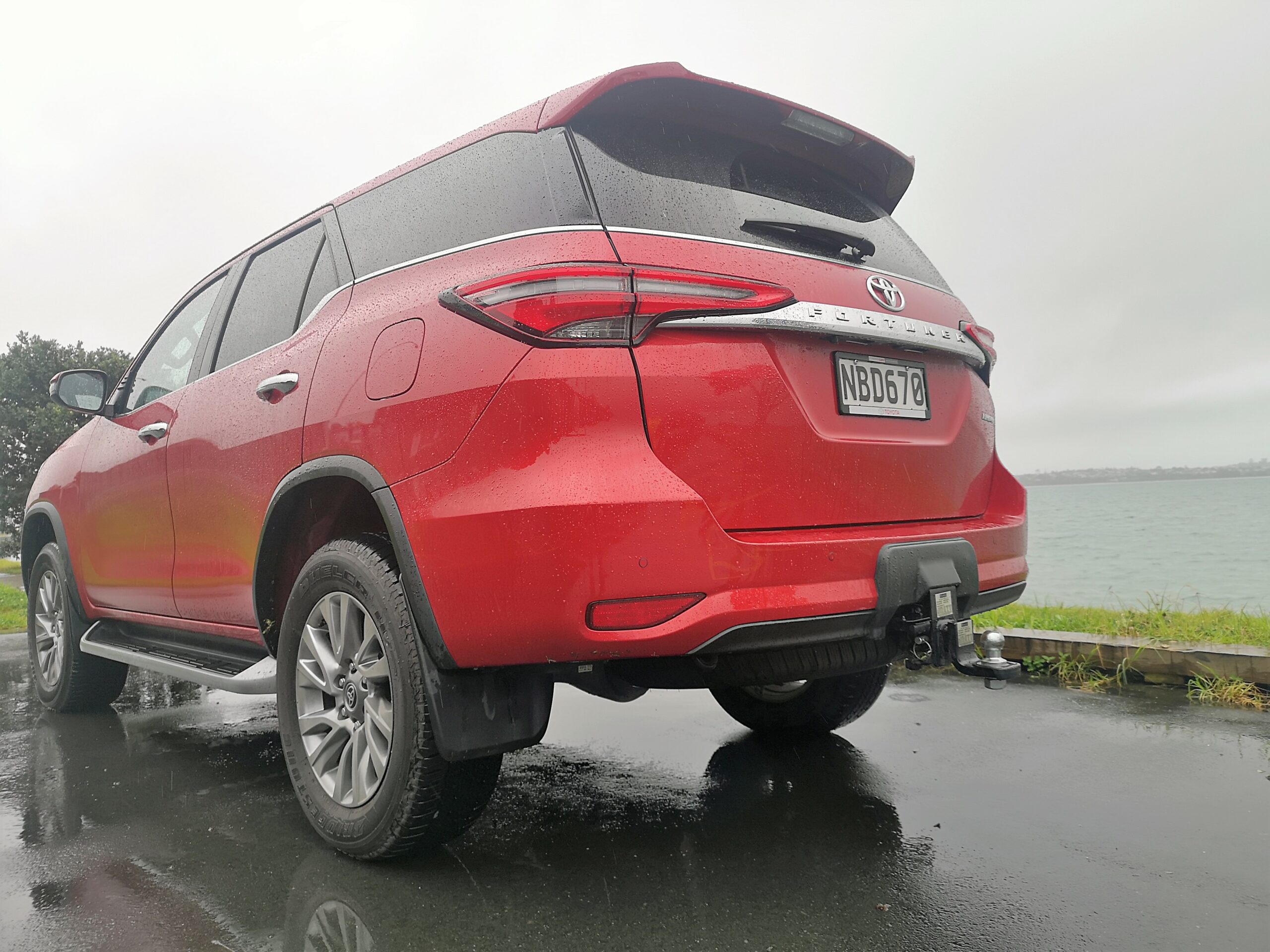 More power, more efficiency and more safety, the 2021 Toyota Fortuner hasn't been radically changed but the improvements certainly all add up.