The Tesla Model Y is a modern, maybe even futuristic looking five (or 7 as an option?) seat SUV that has the ability to keep you enthralled and entertained. It's loaded with features that keep both the driver and passengers alike thrilled and connected, and that's even before you leave your driveway!
I wish to point out up front that I have yet to buy into the whole 'Musketeer' or 'Tesla-stan' hype. For although Tesla (and Elon himself) has done a most excellent job of getting EVs and 'seemingly advanced-tech' into the hearts and minds of many otherwise indifferent owners and drivers, to me Tesla's are just another car brand/model to be reviewed. But I also have to say that boy there is a lot to review in a Tesla Y, even without driving one.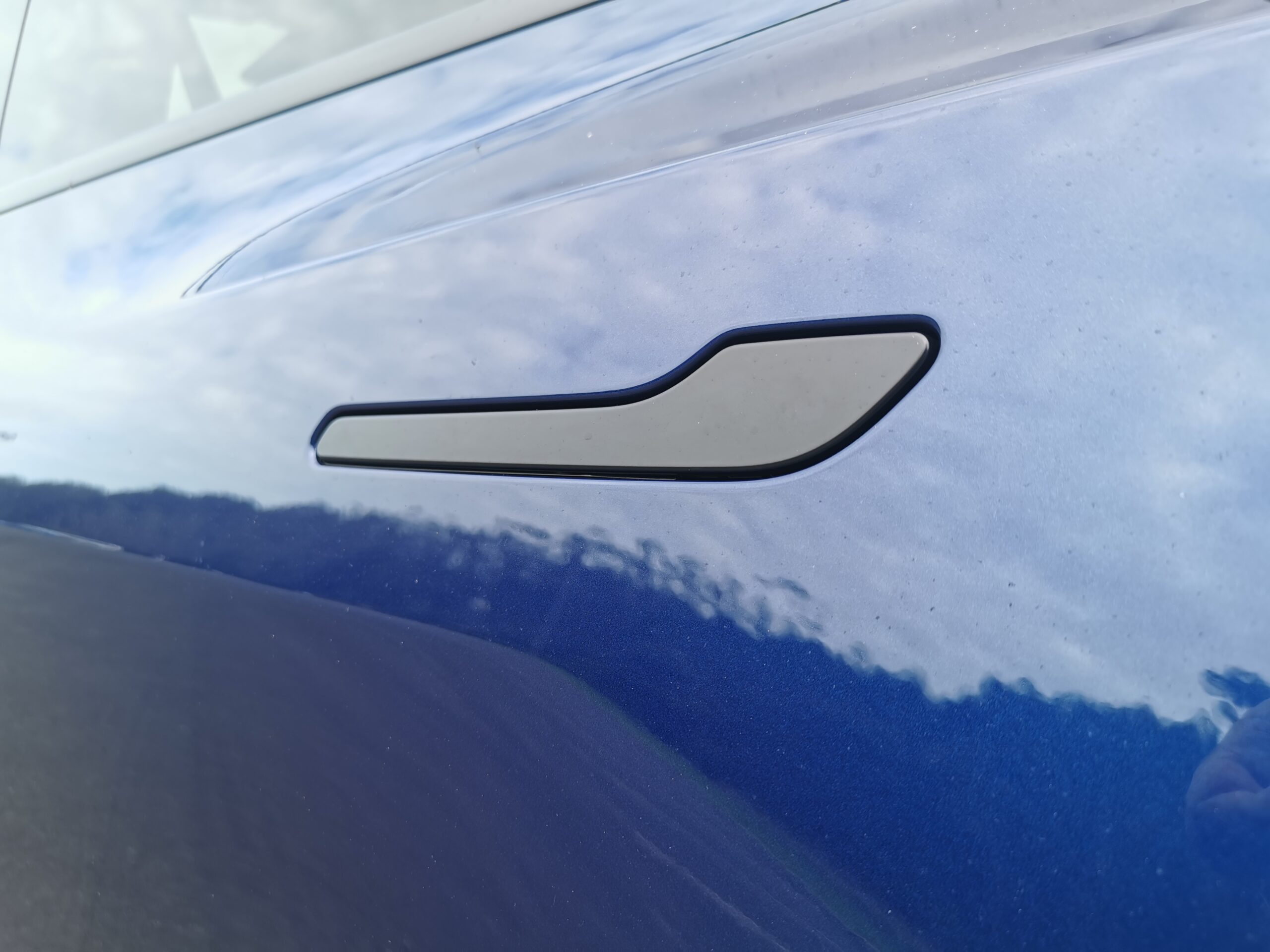 Entry into the Model Y is attained either via an app (of course) or a key card, none of this key in door or bulky keyfob needed. What's more, if using the card, you touch the B-pillar with it to unlock the doors and then push on the flush-mounted handles (this is actually much easier and more convenient than it sounds).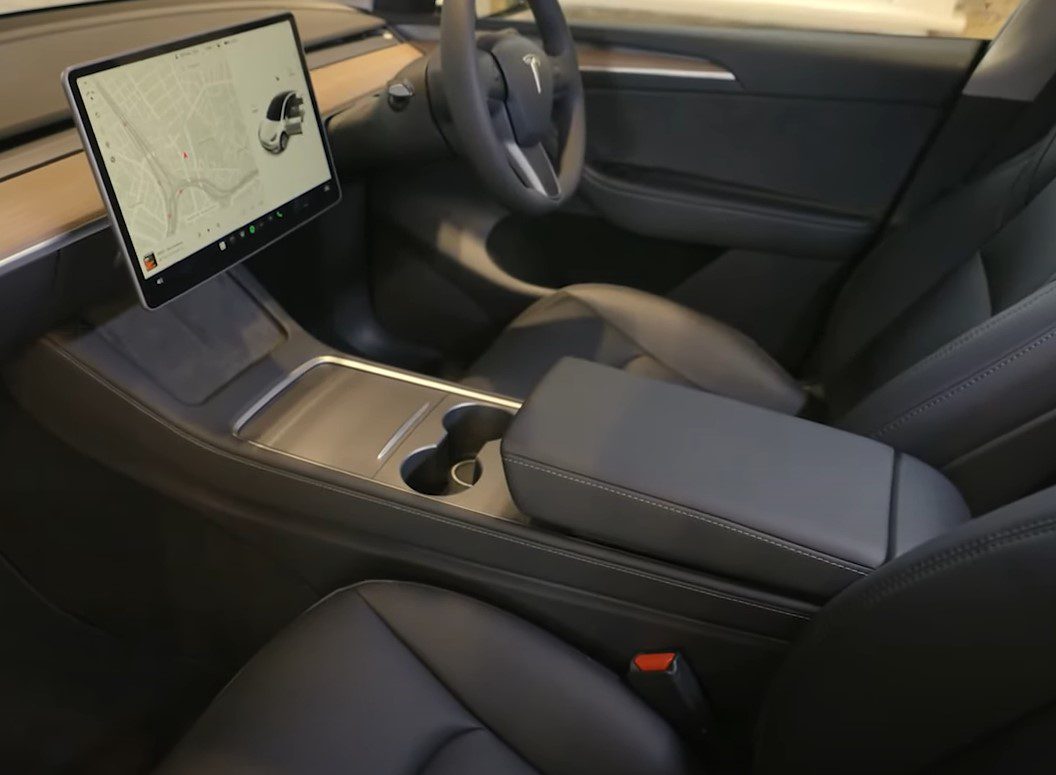 Once inside, you are greeted with a cabin that's (on the face of it) sparser than Auckland's CBD on Xmas day. Minimalistic is what I'm sure the creatives will call it. What you get are five leather-like (but vegan) finished seats, carpets (apparently a new thing), a steering wheel with just two buttons, a light wood-style (as I'm unsure of the latest stance, I'm not sure if real wood or not) dash trim and a 15-inch touchscreen – seriously, if the glove box was open you'd think you'd been burgled. But that's the charm of the Model Y, simple and uncluttered, with tons going on behind that screen. Fit and finish is much better than the last Tesla I drove (a P90) but there is still room for improvement.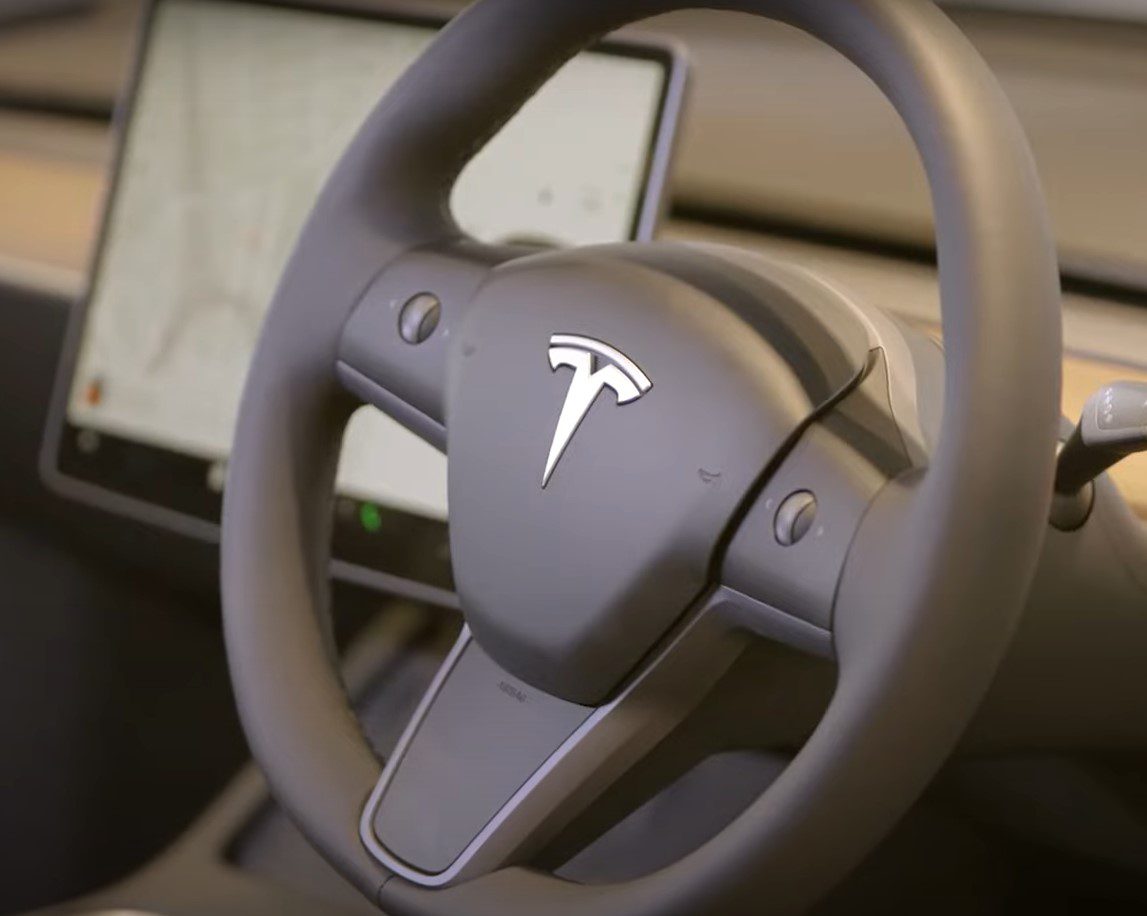 Once sitting comfortably the Model Y games can begin, and that means delving into the infotainment, with an emphasis on 'tainment. Everything and I mean EVERYTHING is personalisable. The steering, acceleration, braking, regen braking, the ride firmness, what you see on the screen… I could go and on. There are touch-sensitive toggles and menus for you to lose yourself in and really make your Tesla YOURS.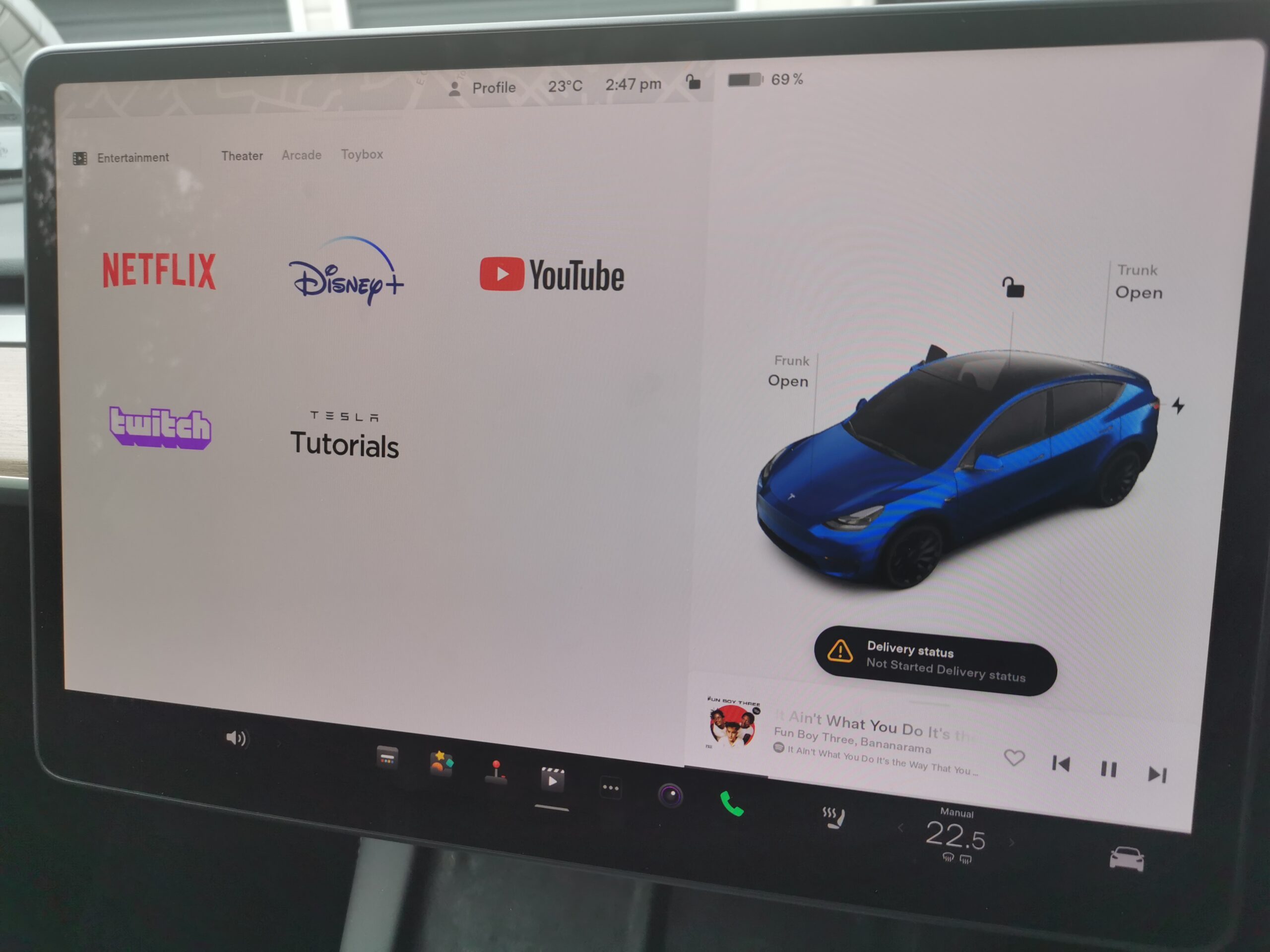 Then there's the 'tainment. Spotify, YouTube, Netflix, Disney+, Twitch, there's even Zoom so you can conduct a video conference meeting from the comfort of your driver's seat. Added this are Arcade and Toolbox tabs where you can turn the screen into an open fireplace (complete with wood crackling sounds), get all passengers to fart (again sound NOT smell), and play games, including a racing car game that interacts with the steering wheel – but not when driving.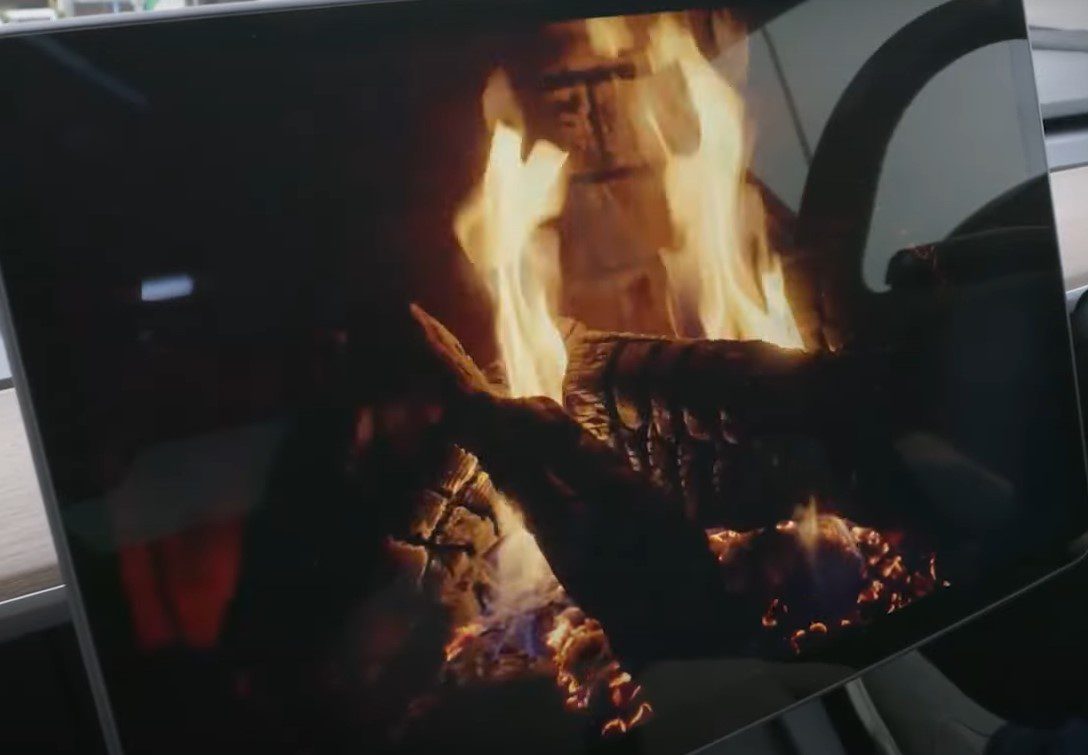 My son and I literally spent hours of the test days sitting in the car playing games and making each other fart – if that's not going to get me a Dad of the Year award I don't know what will!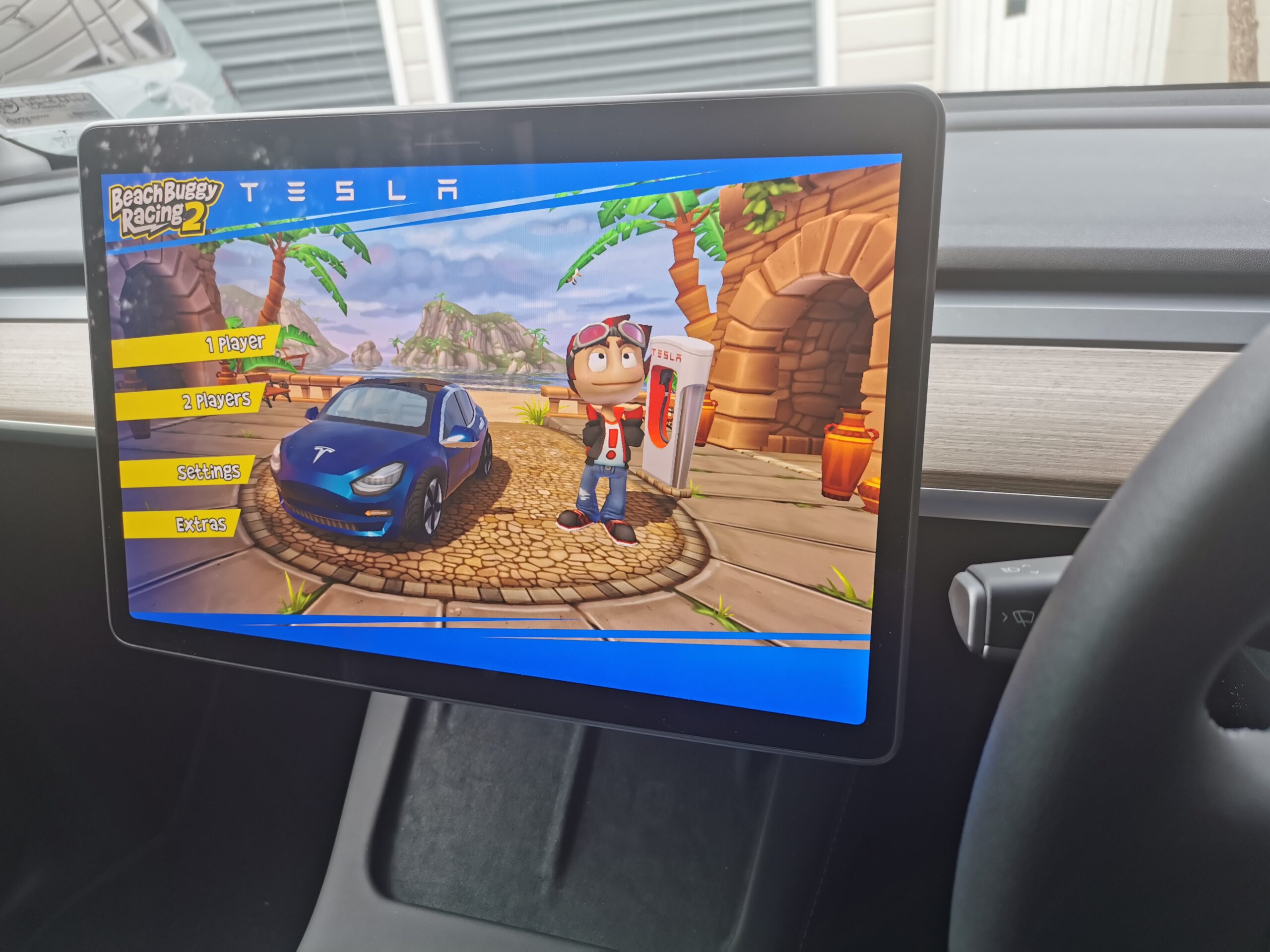 Anyway, back to 'the other reason' of owning a Model Y, it being a EV. My Model Y was the Performance version and as such came with two Independent motors that digitally control torque to the front and rear wheels (336kW and 639Nm total). In addition to the large power and torque numbers, what two motors gave me was the nameplate's best AWD traction control regardless of road surface or weather conditions – more on this later.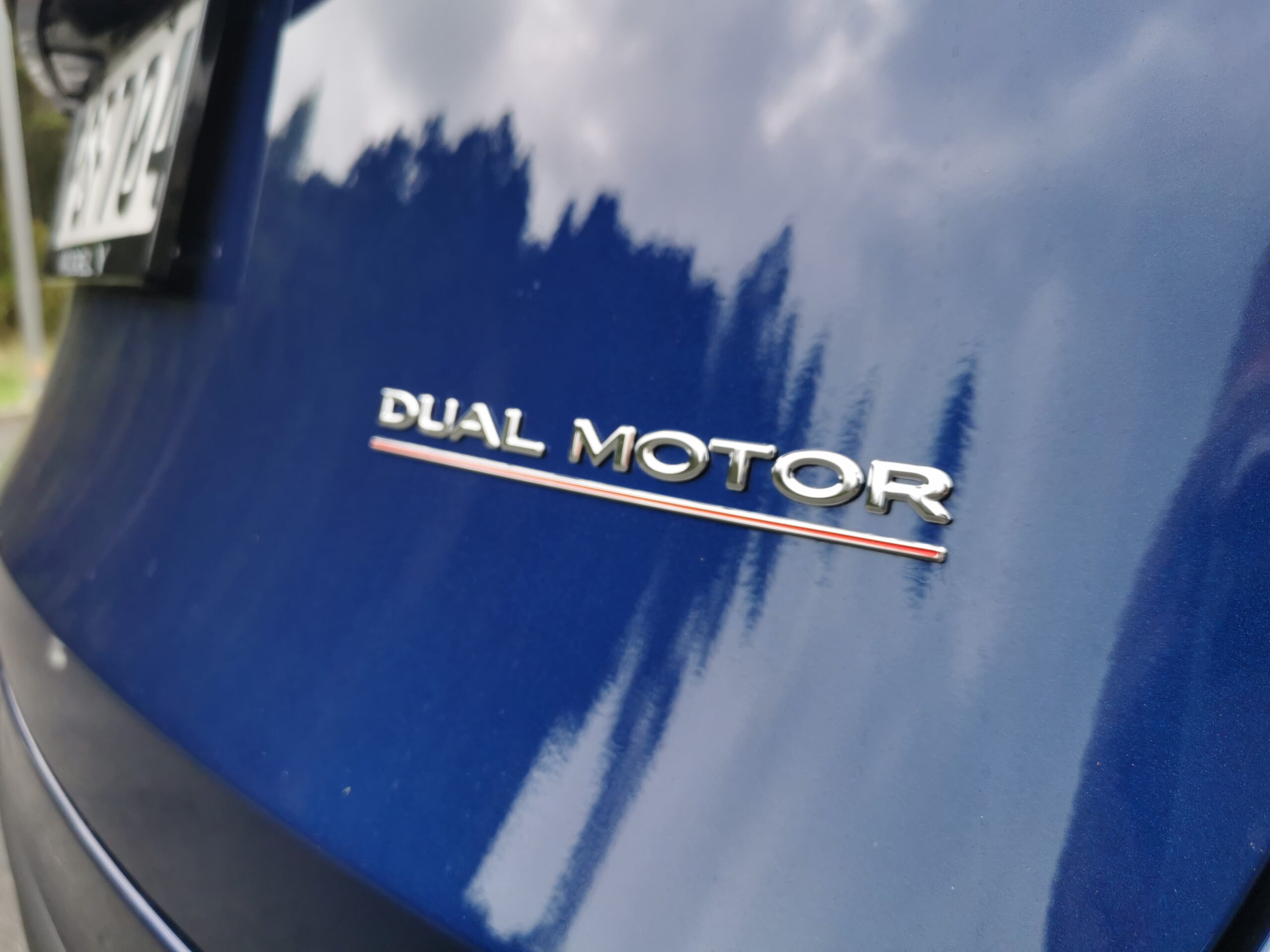 It also offers up the quickest acceleration, with a stomach-churning zero to 100 km/h time of around 3.7 seconds, this is a party trick that I never got tired of.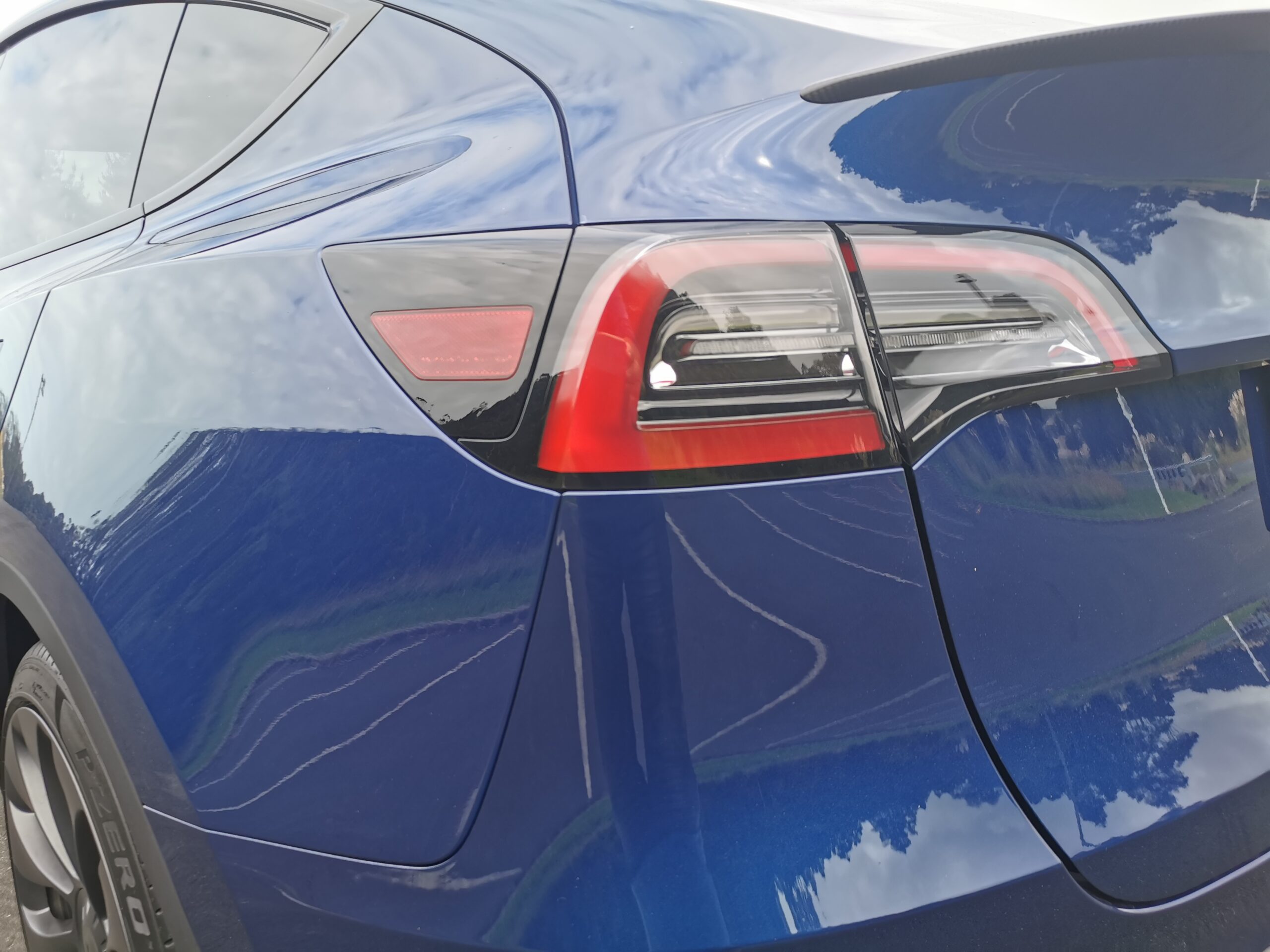 Sitting somewhere along the Y's chassis is 85kWh of usable battery, which providing you're not testing out the 0-100 times every 5 minutes will apparently give you around 514 km of range (well around 500 or so anyway) and due to its ability to fast charge, a 15 min recharge will give you up to 261 km.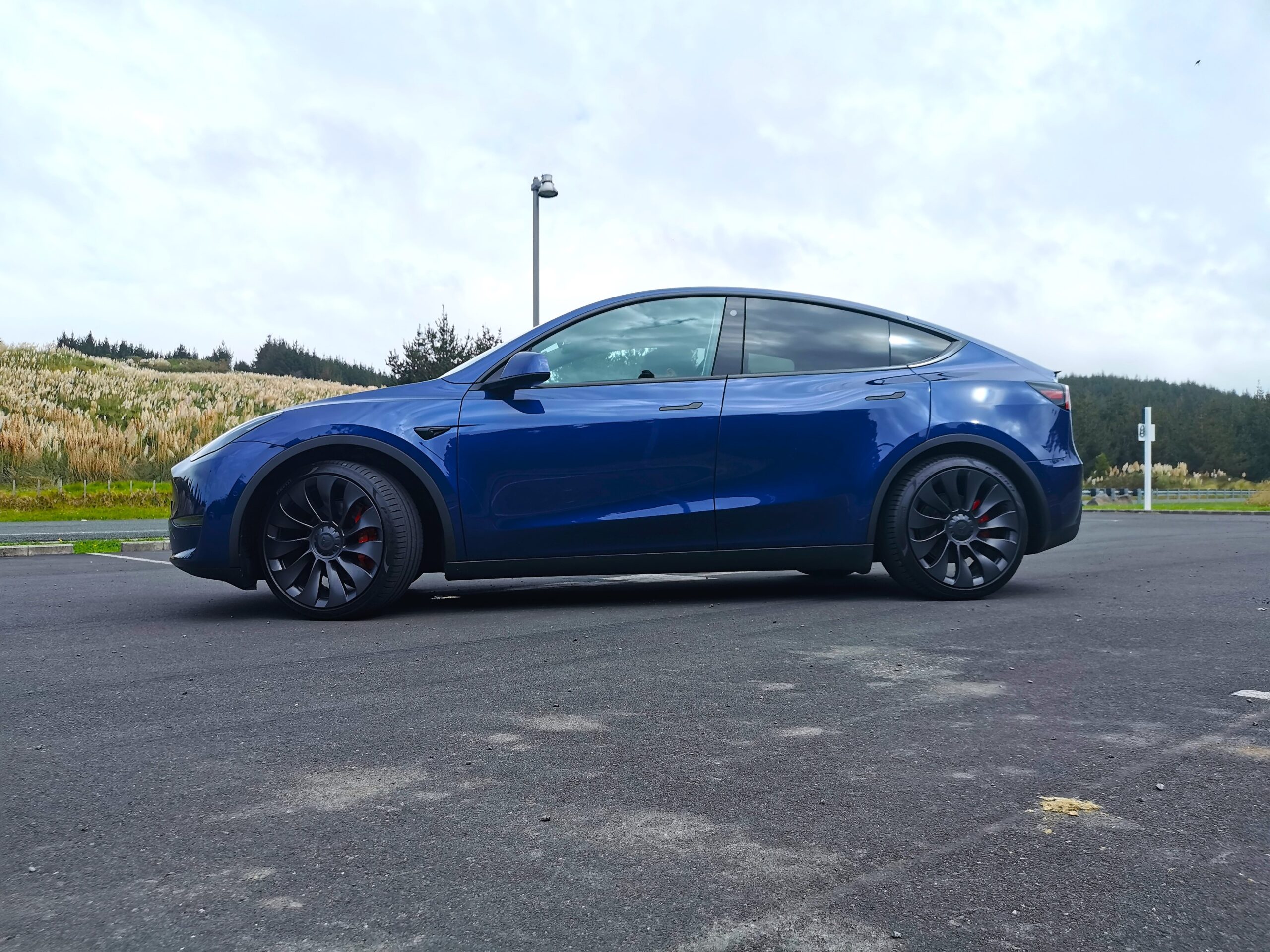 The Model Y's exterior design is somewhat polarising, personally I'm ok with it. Like I said, it's kind of futuristic looking, obviously aerodynamic and comes with a sloping roofline that comes down to meet a carbon fibre boot spoiler. My Performance Model came with a lowered suspension and 21-inch alloys, and behind them, carbon ceramic brakes – a definite must to pull this near 2-tonne EV to a halt quickly.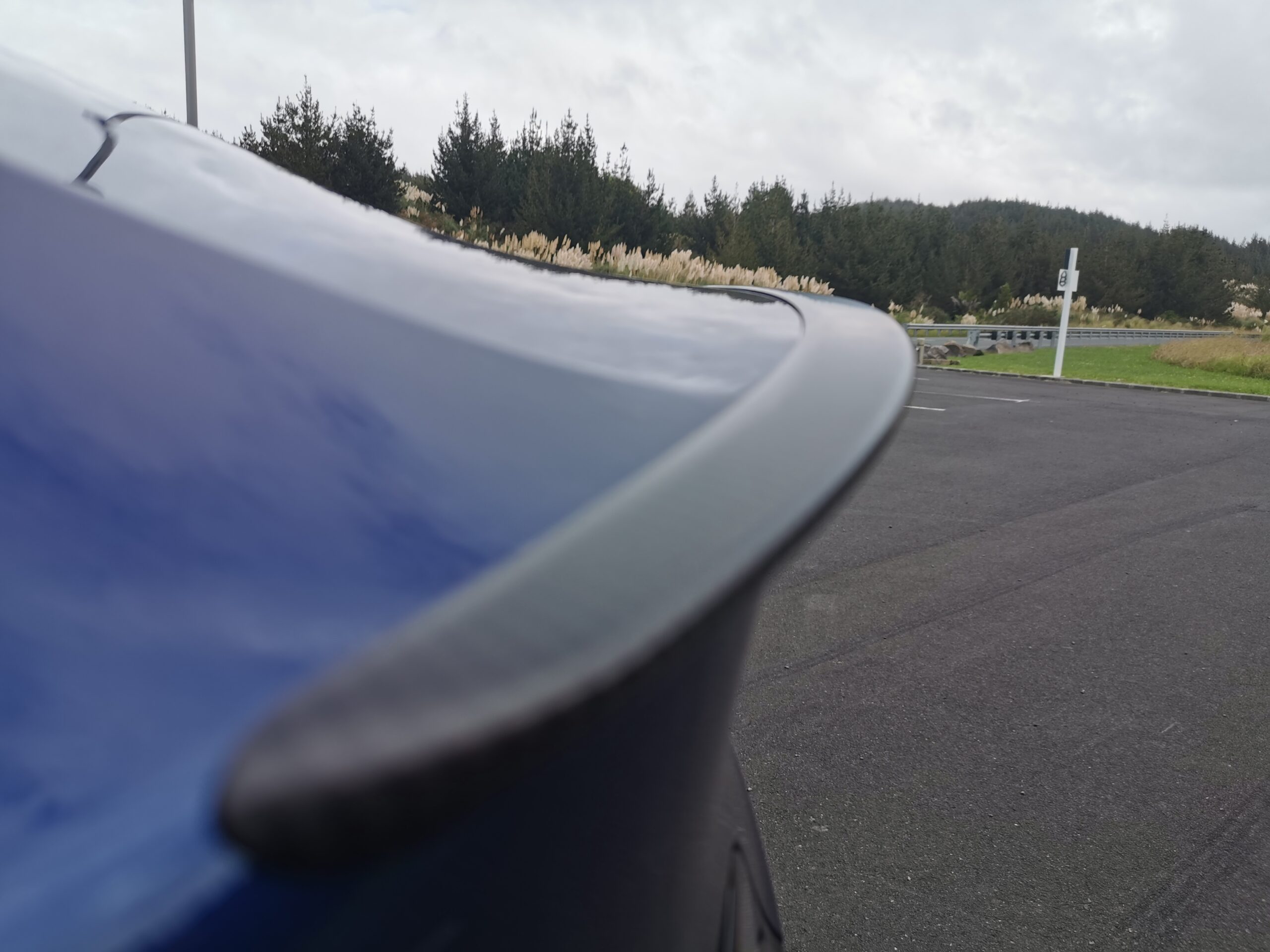 With all seats up you get 854L of luggage space, that extends out to 2,158L, plus should you need more, there's a 'frunk' under the bonnet that gives you an extra 117L of stowage space.
On the road the Tesla rides ok, I hear from others that it's too firm but I personally want that assurity in a performance vehicle. I must say though, push the Y too much into tight corners, like say smaller rights at roundabouts, and there is a fair amount of understeer – 2-tonnes and sharp cornering can't defy the laws of physics.
Visibility is good out the front and sides, plus the full length panoramic roof offers more cabin light, but the rear view is a bit compromised – thankfully there are numerous cameras as additional 360-degree vision (up to 250 metres of range).
Safety is apparently paramount for Tesla and it does come with a 5-star ANCAP safety rating, in fairness you do feel kind of safe and cosy in a Y.
Overall I enjoyed my time in the Model Y, and it kept me (and the family) very entertained. I can see the attraction for those that are not 'car people' or don't have a petrolhead mindset. It's an EV that goes about its day to day driving business without stressing the driver and has plenty of aids to minimise the dullness of rush hour traffic. I personally don't like having no instrument cluster in front of me but I also assume that I am not the target market for the Model Y.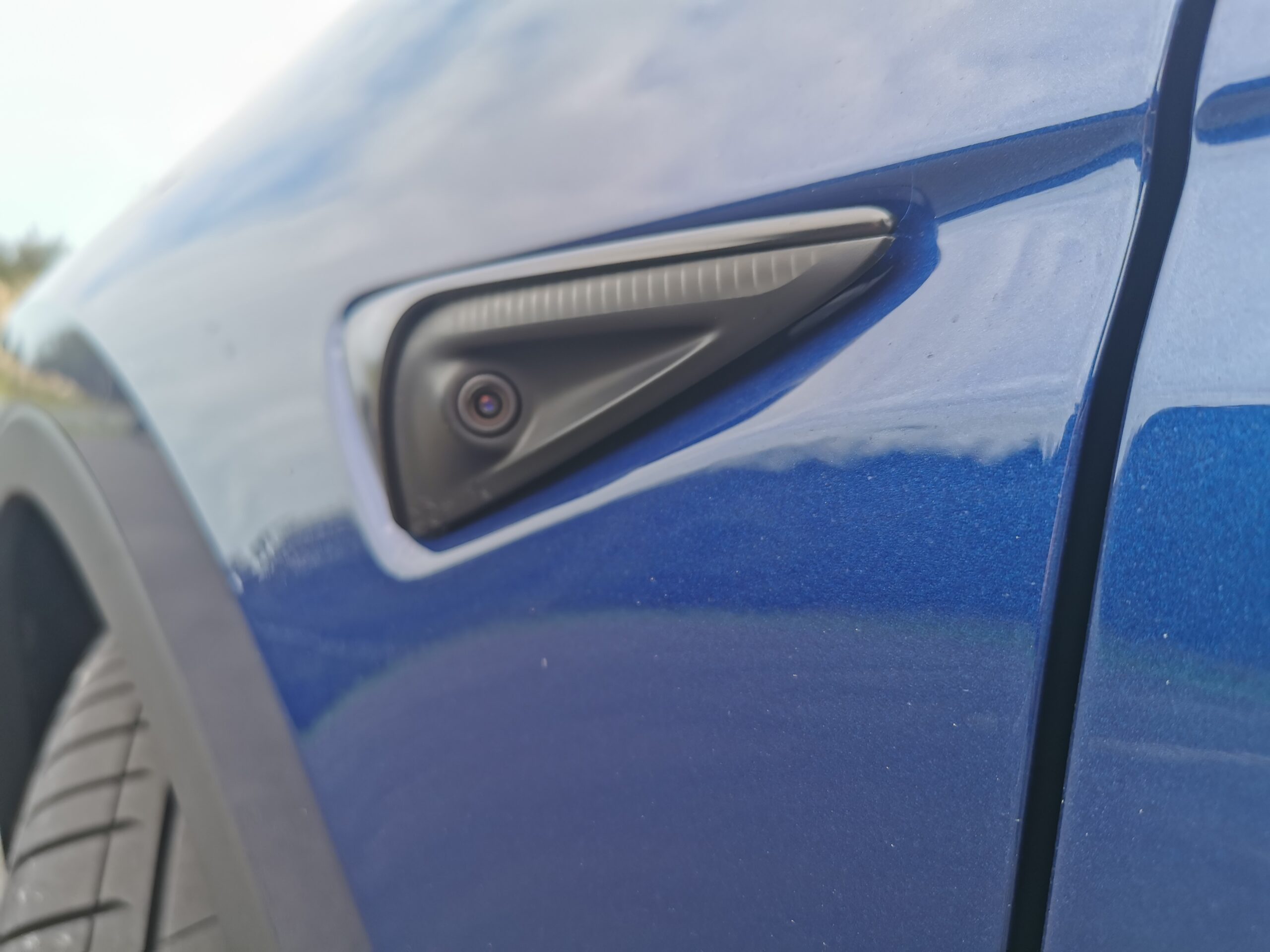 The area that the 'Y' really excelled (aside from range and off the line speed) was the fun it offered when not in motion, and for that, my son and I greatly appreciated.