The latest version of the once dominant Linux distribution Ubuntu, code-named 'Impish Indri', is now available for download from the official Ubuntu website. This Ubuntu 21.10 is, of course, the last 6-monthly release before Canonical's next Long Term Support (LTS) release due out in April 2022.
Canonical wants to pitch its new Ubuntu 21.10 as "the most productive environment for cloud-native developers and AI/ML innovators across the desktop, devices and cloud." That said, after the first 24 hours running Ubuntu 21.10 on my own computer, I'm finding it surprisingly buggy and slow.
Latest and greatest it is not
Now whilst critical, I am not a hater of this release. Ubuntu 21.10 ships with Linux kernel version 5.13 and that's new enough even for relatively new hardware. The Gnome 40 desktop is, again, not the latest but new enough and great for most users.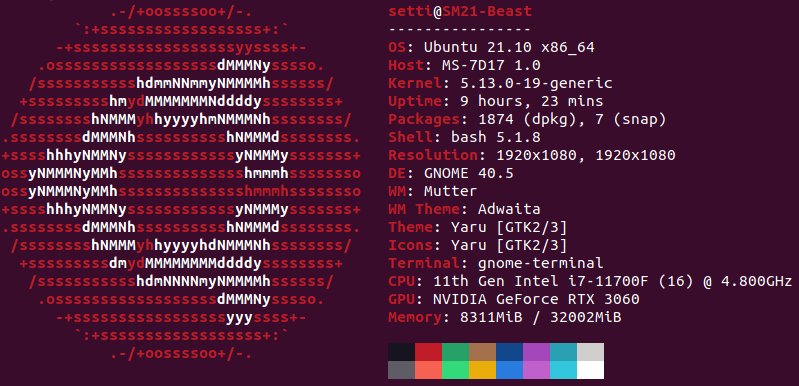 There are a few quick fixes every new installer can must do in Ubuntu 21.10, like ditch the now Snap-packaged Firefox that takes too long to load and install it from the official repository instead (just hit sudo apt install firefox in the Ubuntu 21.10 Terminal window) and install Flatpak as your app store of choice. From there, just start setting your new computer up the way you like it and it seems to be running fine… a bit heavy, but fine.
Ubuntu 21.10 as a Windows or Mac replacement?
Sure, you can use Ubuntu 21.10 instead of Windows just fine. I installed everything that a normal business or office user needs on Ubuntu 21.10 without any fuss or bother. Microsoft Teams, Zoom, Outlook runs beautifully as a Progressive Web App (PWA) and Ubuntu 21.10 ships with a full Office Suite as standard. I have a super capable Photoshop equivalent in GIMP and studio grade video editing suite in Davinci Resolve. My File Manager is fully in sync with my OneDrive and Sharepoint drives from work using ExpanDrive and my personal Google Drive sparked to life with no additional setting up. It was a really painless exercise to set up everything I need… just stay away from that Snap Store and you're good.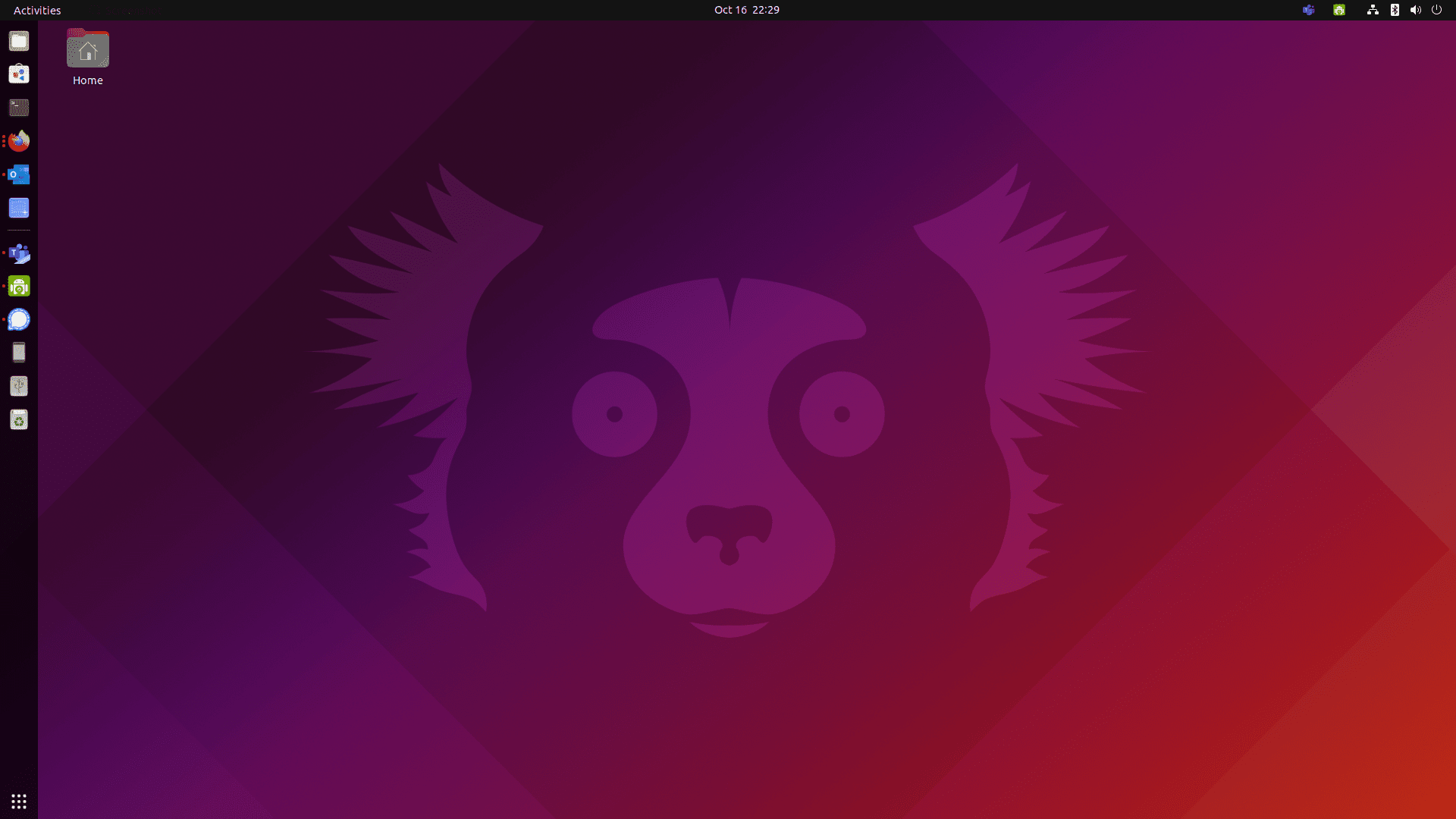 Ubuntu 21.10 is not the best Linux distribution to come out this year for people wanting a painless transition from Windows to Linux – that's Zorin OS 16 – but it is simple enough if you can navigate around a couple of Ubuntu's annoying features.
When I have my normal work stack running, without any content creation tools in place, I'm idling at over 8GB of memory used and that's a fair bit for a Linux distribution; with nothing at all running Ubuntu 21.10 tops 1GB of memory in use so lightweight it is not.
Verdict
In all honesty, Ubuntu 21.10 is not the most exciting distribution out there and even if you are a hardcore Ubuntu fan, this isn't an exciting release. If you are new to Linux or a casual user, take a look at Zorin OS 16 and if you're more of a Linux enthusiast, then you'll probably already know this one isn't for you. Check it out though; it runs great on a USB stick so no reason why you couldn't take a quick look.