With a nameplate that dates back to the 80s and a previous generation of experience to draw from, the French/Romanian love child that is the Duster is now in New Zealand and we took a closer look.
If we were reviewing the new Duster in the Northern Hemisphere then the badge on the nose would be Dacia's, however, we're not and countries such as South America, South Africa and little ol' NZ come with the parent company's chrome diamond on the grille.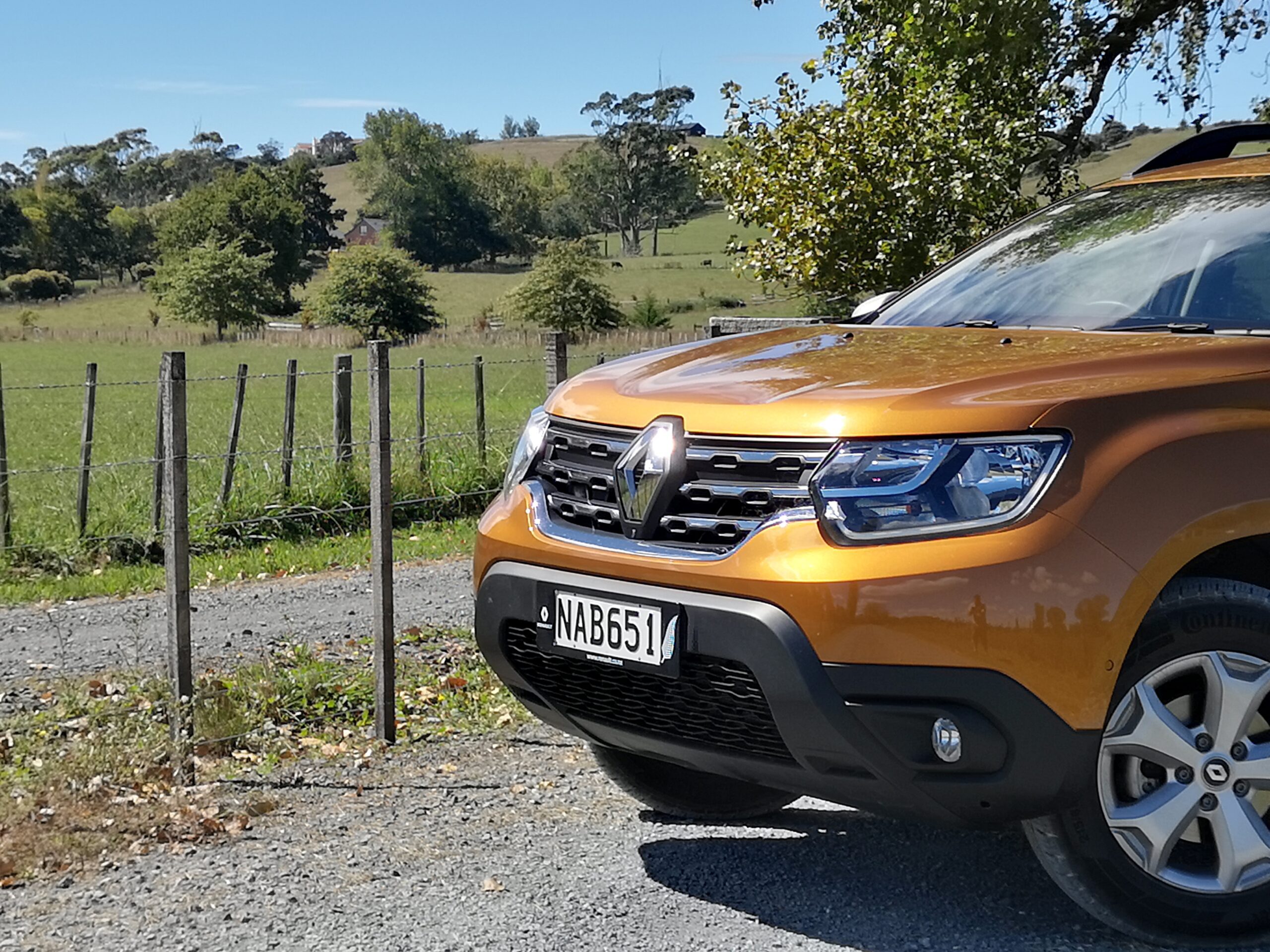 In many ways, the Renault Duster has been created to offer cost-effective SUV driving for the masses. It's been built to withstand what I imagine are some very rough, unsealed roads in East Central Europe and comes with a simple, yet economical powertrain, particularly since it's light, very light in fact.
Up front, the chome-detailed grille sits up nice and high and well away from any threats from below, C-shaped DRL's frame the outer edges of the headlights and there's more than its fair share of protective plastic in and around the bumper – actually the protective plastic theme continues around the entire SUV.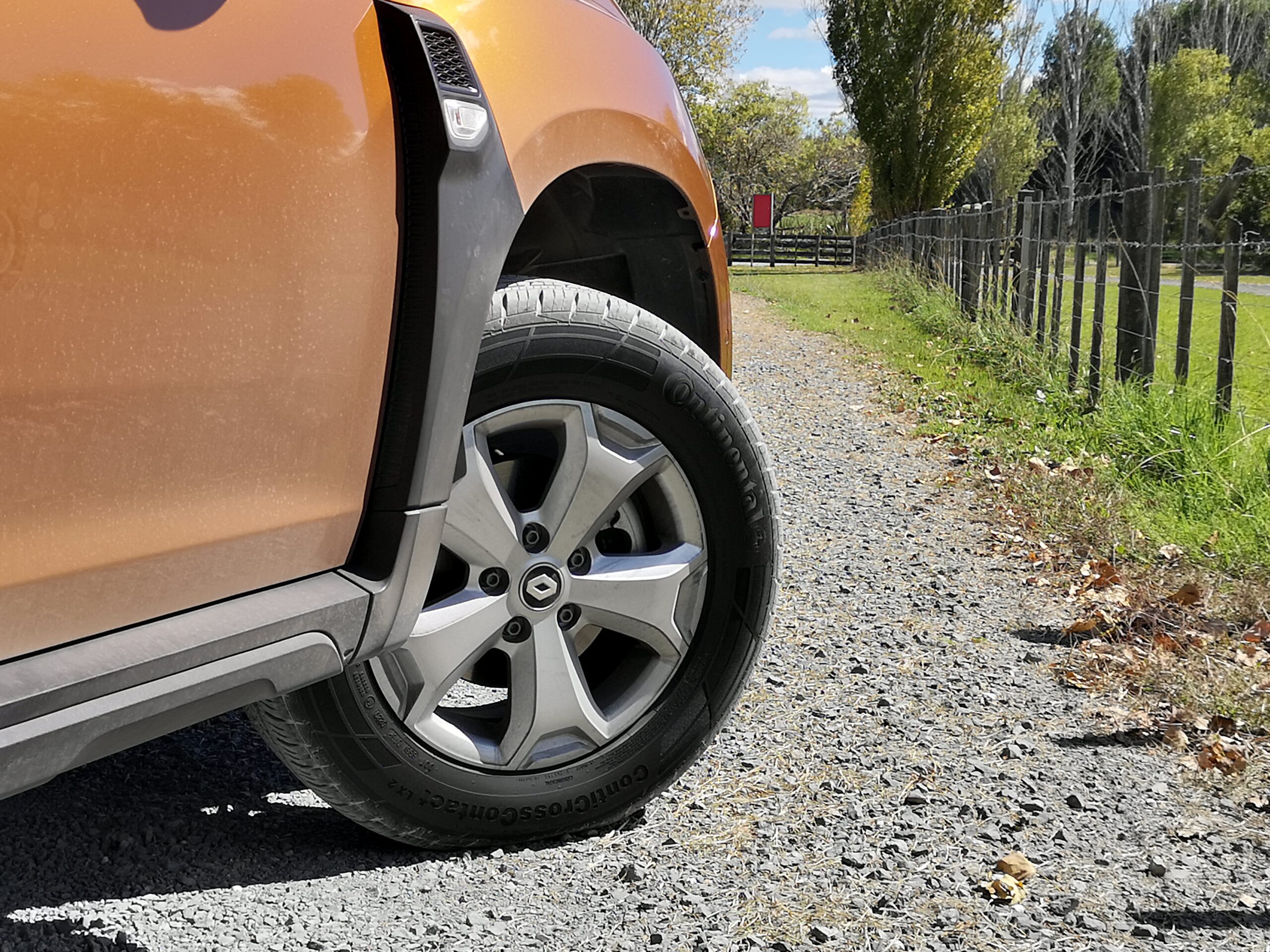 Its profile offers up some widened wheel arches, 16-inch wheels with rather small looking discs on the front (and drums on the rear) and a hefty or make that quirky, plastic garnish on the front guard.
The rear showcases some rather smart looking three-dimensional tail lights that have a clear/white cross for reversing lights, there's extra chrome accents near the handle with the Duster nameplate embossed upon and a tailgate that opens up to 475L of luggage space.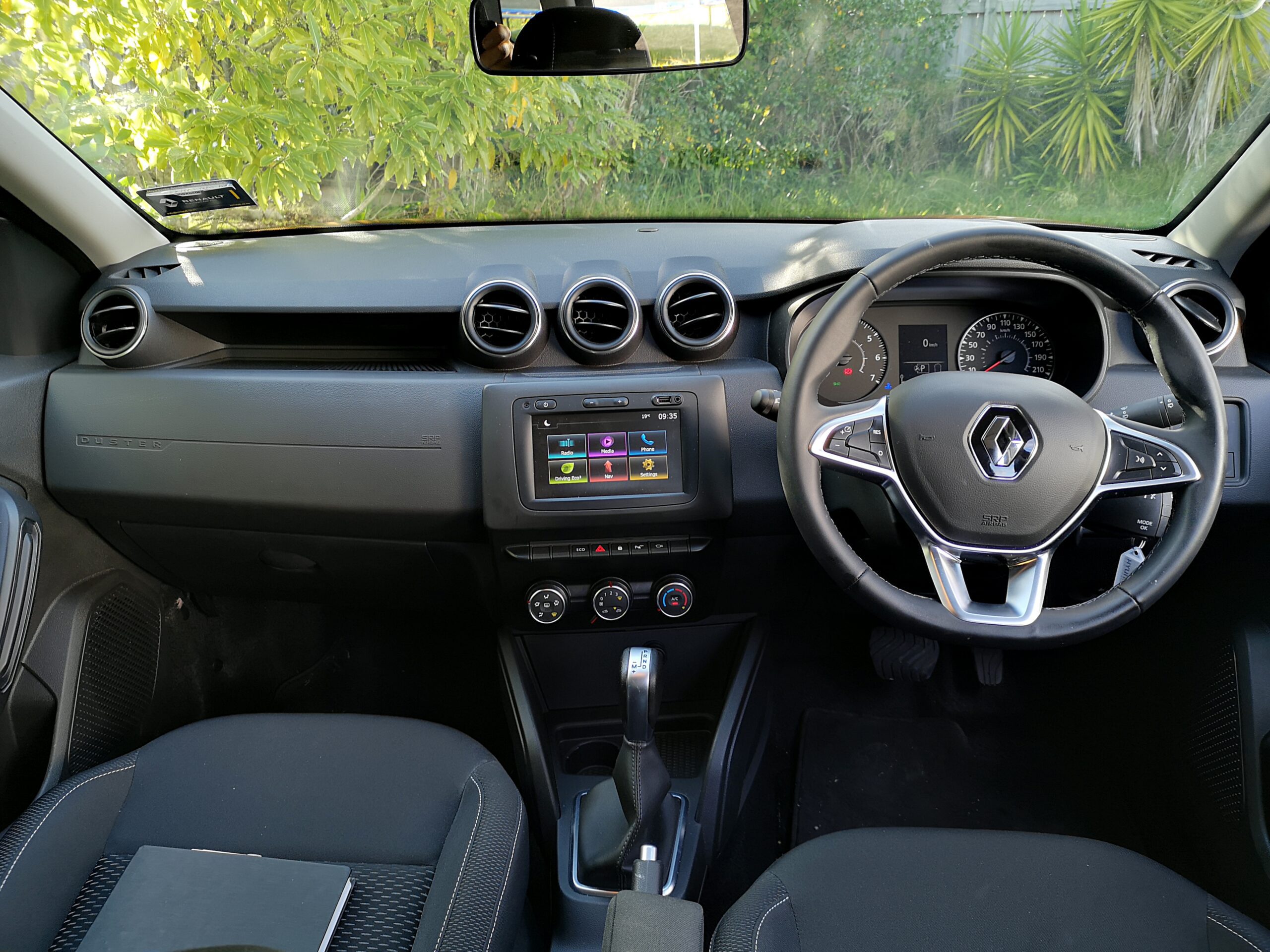 At around 4.6m long it's not a massive SUV but it is rather roomy inside, plus it offers a ground clearance of just over 200mm, so you end up sitting rather elevated. As I mentioned before, it's light too, 1.2-tonne light which helps it float over potholes and uneven surfaces.
In truth, the interior is a bit dated, with more robust hard plastics and less than modern technology, but in fairness it does come with ample. There's reversing cameras, albeit small screen, cruise control although non adaptive, a small digital screen between the analogue instrument dials, I think you get the point. There's also more quirkiness to things, the speed limiter and cruise control buttons are down beside the handbrake and between the front seats and the phone/volume control is on a chunky stalk behind the steering wheel – I'm sure you'd get used to it.
The seats are cloth and full of foam, so very soft although there's not much in the way of side bolstering, but overall the seating position is good. And there's room on the rear bench seat for three – just the middle seatbelt takes a bit of finding.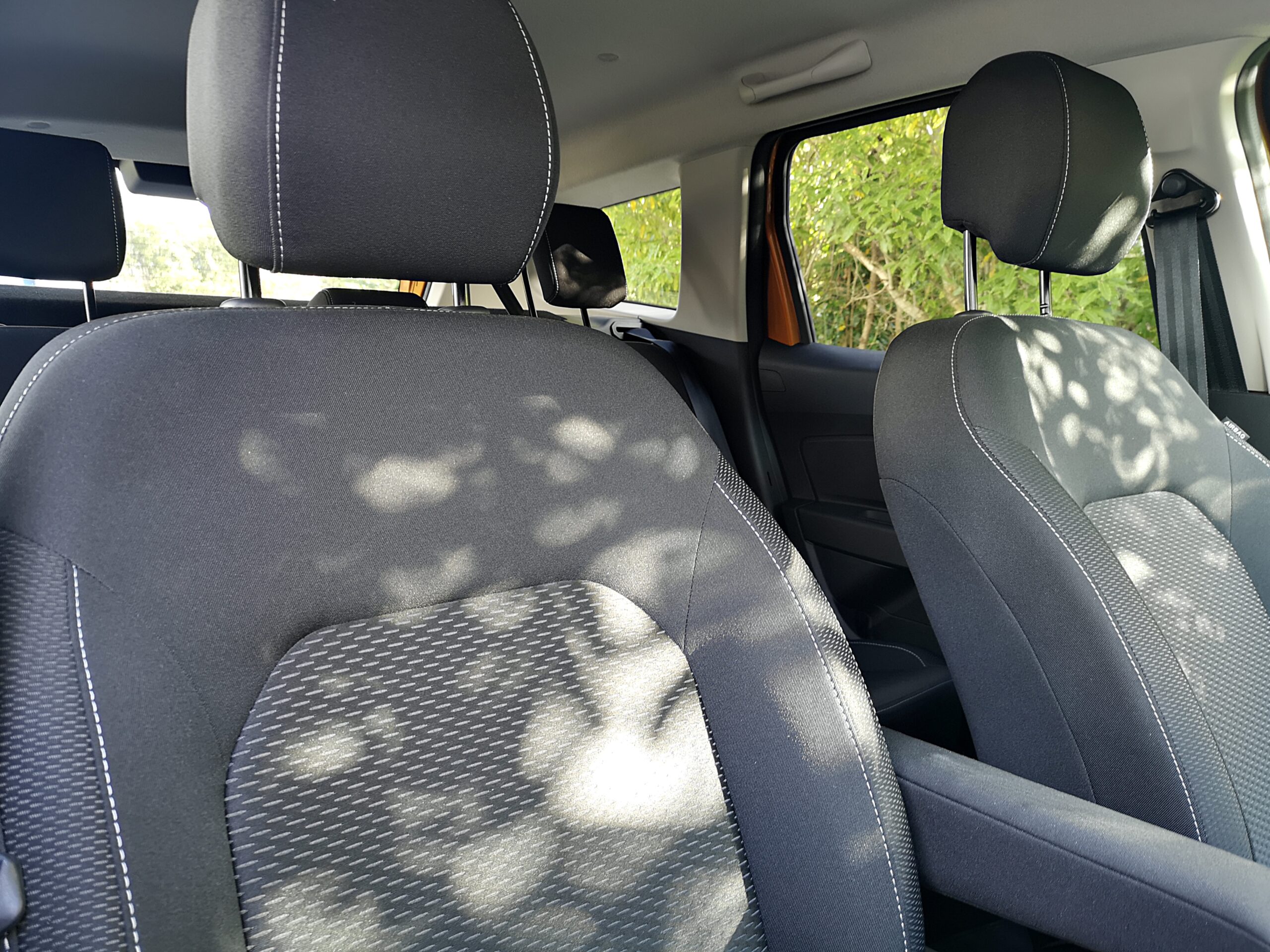 A traditional key starts the engine and (thankfully) the gear lever is in the normal position – not protruding out of the dashboard – it's been a while since I've driven something French evidently.
The Duster is powered by a 1.6L naturally-aspirated motor connected to a CVT box that sort of has gears. It delivers up 84kW of power and 156Nm of torque, sure they're not big numbers but remember that it only weighs 1.2 tonnes. It is rather efficient though, 6.9l/100km from a 1.6L engine is good.
We took the Duster all over the place during the week's review and although underwhelmed by its pick up power away from the city it did manage to comfortably take five reasonably sized humans on a nice trip north without too many complaints. On the rougher roads, the Duster seems to come into its own with a soft ride and positive steering, it just struggles with steeper gradients and has an odd power delivery curve (some flatish spots in lower revs).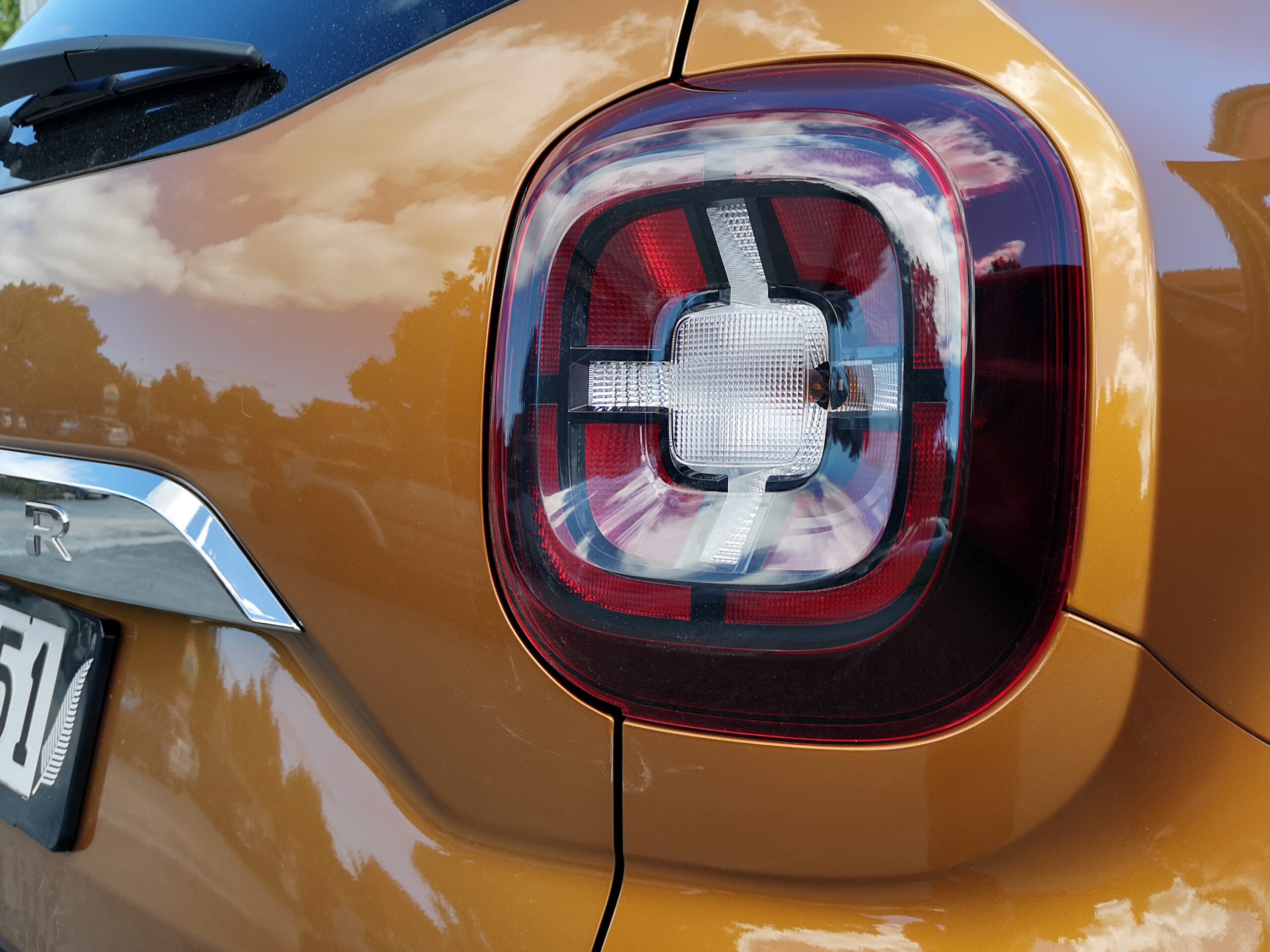 The CVT gearbox is unusual too, with a kind of gear step to it (there's also the opportunity to use it as a manual which I would not recommend), but this SUV is more of a lover than a fighter – performance is not what it's about.
I actually enjoyed my time with the Renault Duster and more on the dusty trails than on the tarmac. It's an accommodating ride that will get you where you need to go, more or less wherever that may be. When you add in the travel, taxes and Renault badge I feel that its price is a bit elevated but its quirkiness is something that's certainly breaks from the norm